Baselworld 2015
We start early this year as you can see.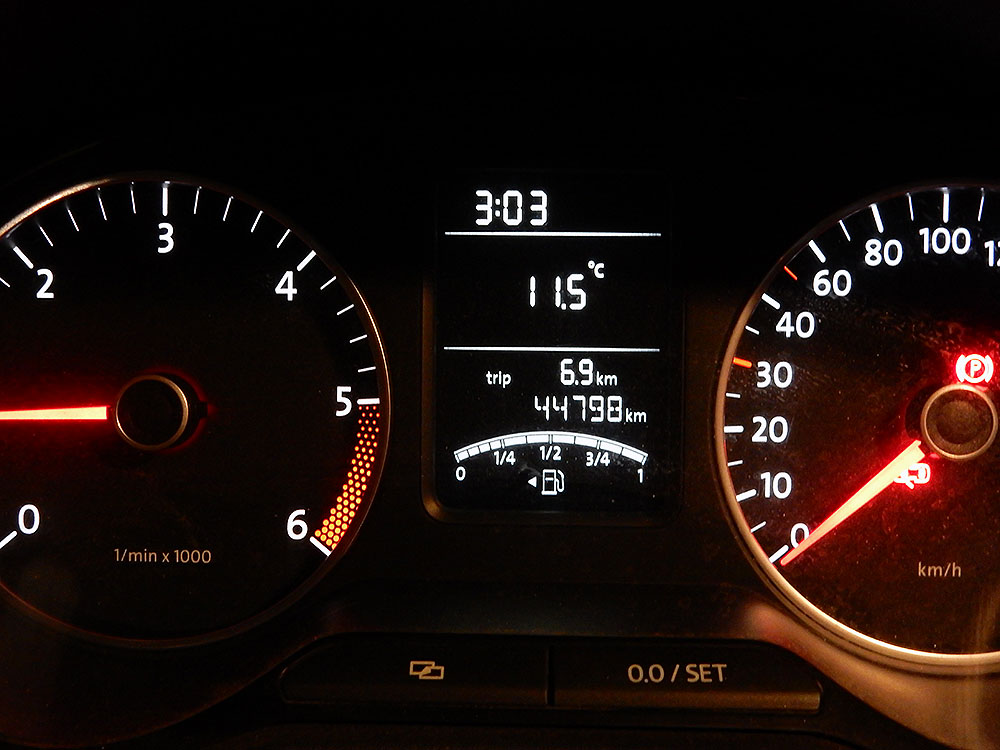 We was so tired so after a 2 hour drive we find out we have drive in the wrong direction. So what to do? Just grab a last minute ticket to Zürich.
At least they have a nice breakfast at the airport and no veggies for me.:-)))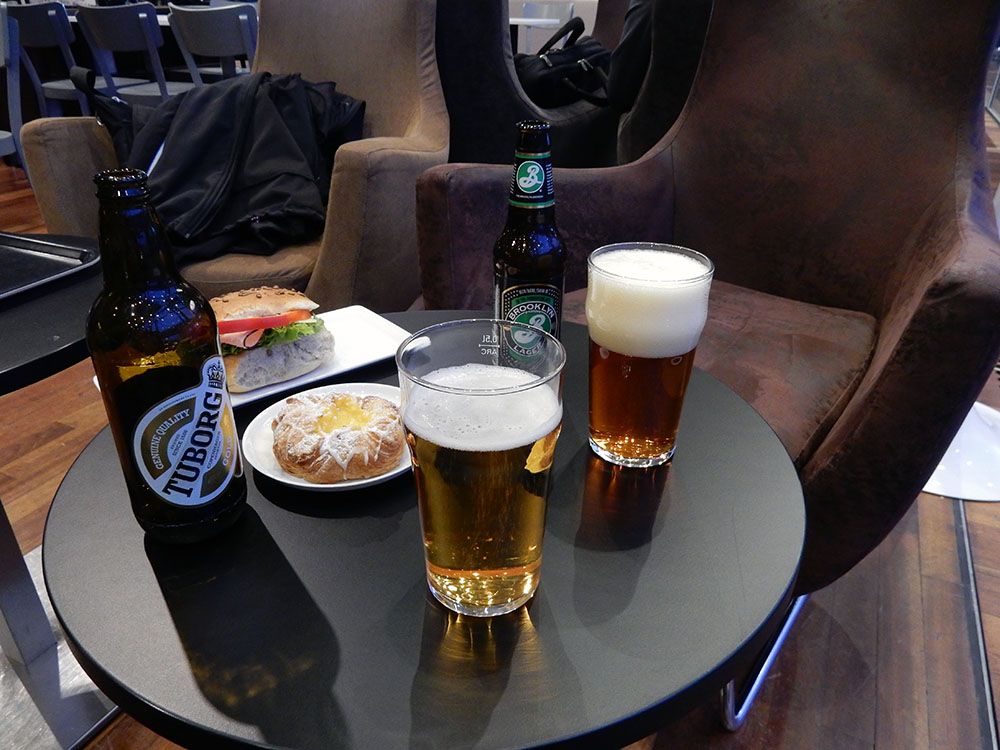 When we arrive we found a lot of watch dealers with loaded windows.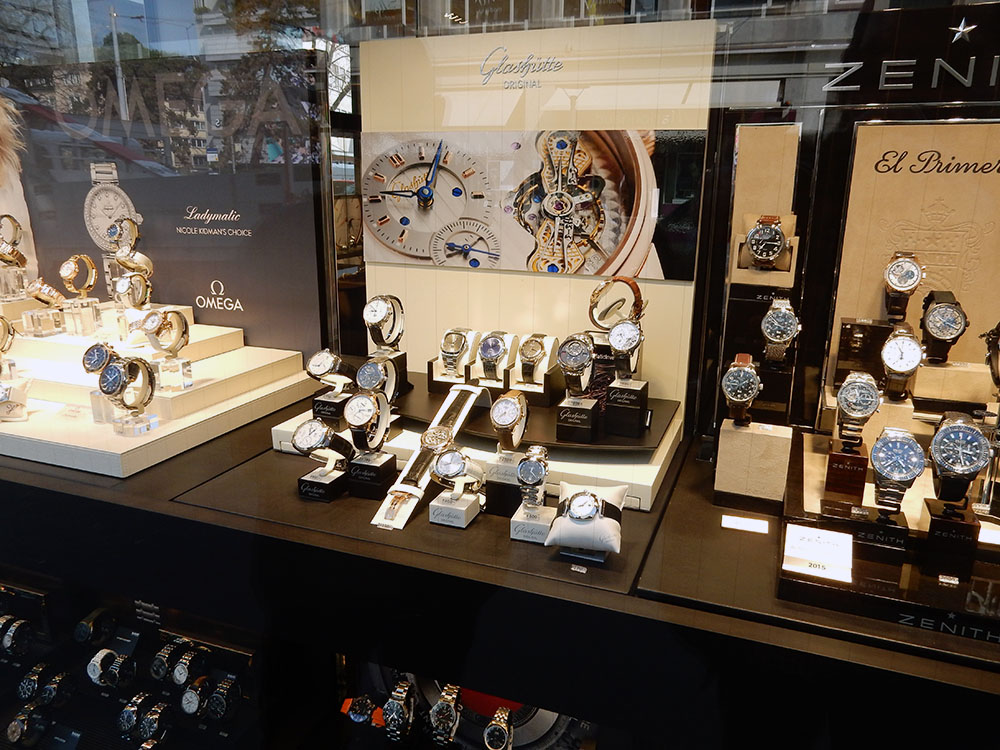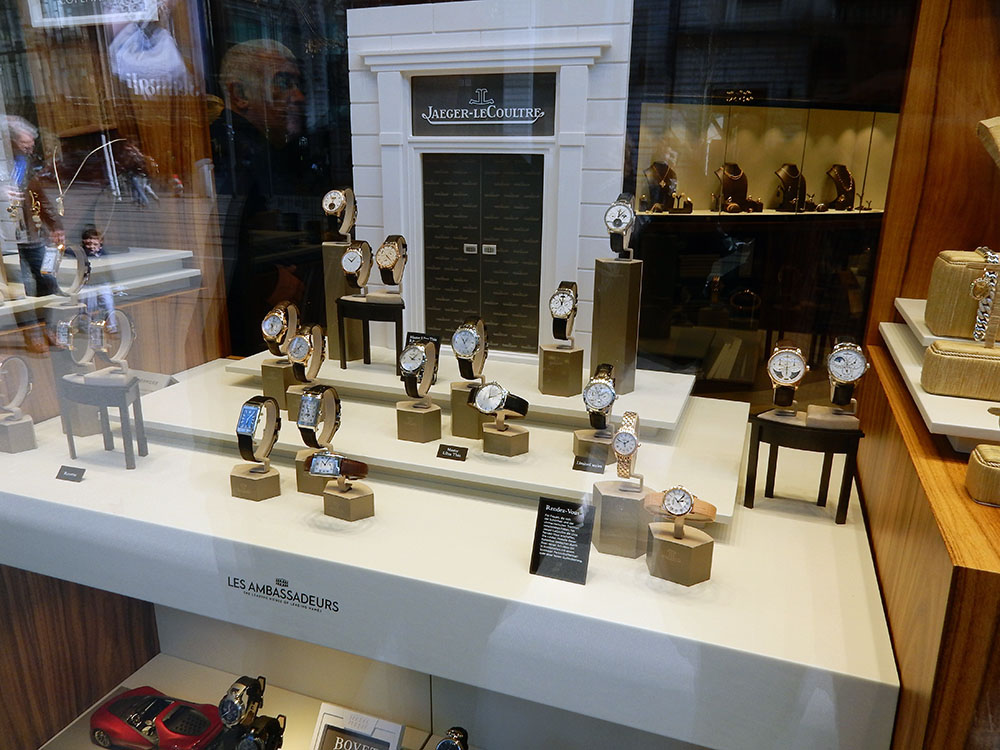 A stop for something to eat and drink.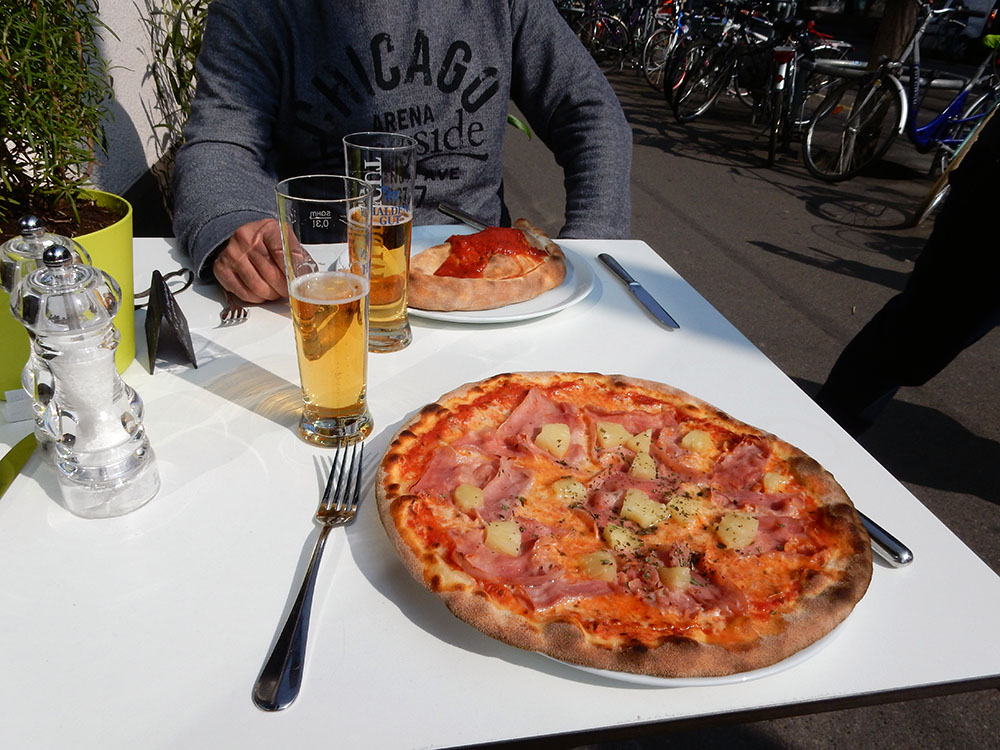 More stores.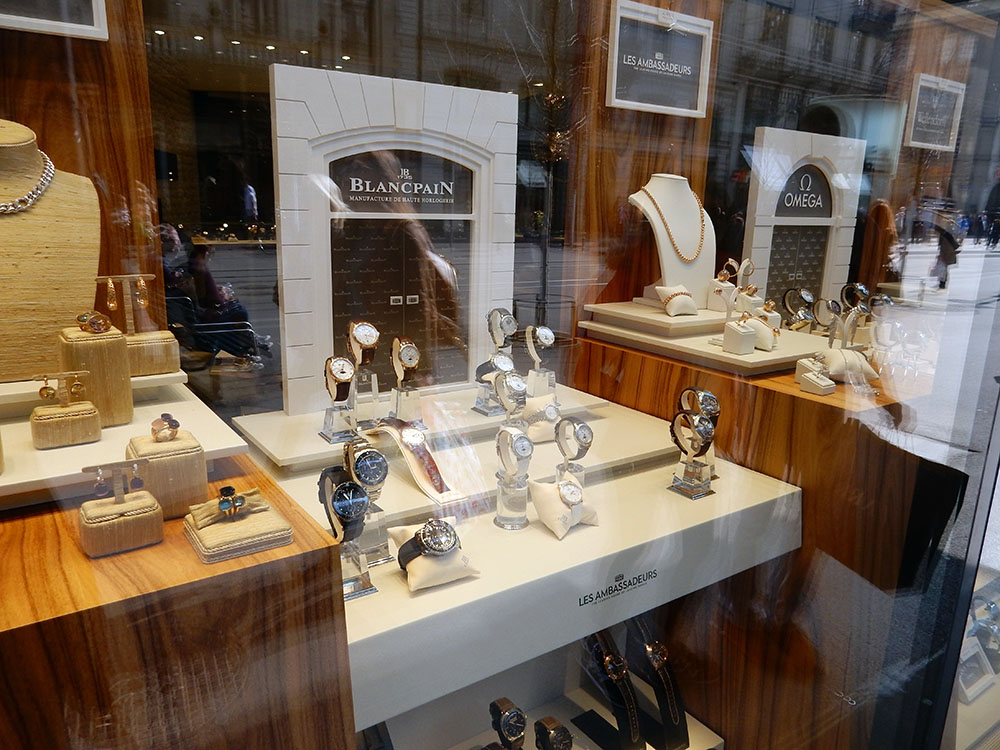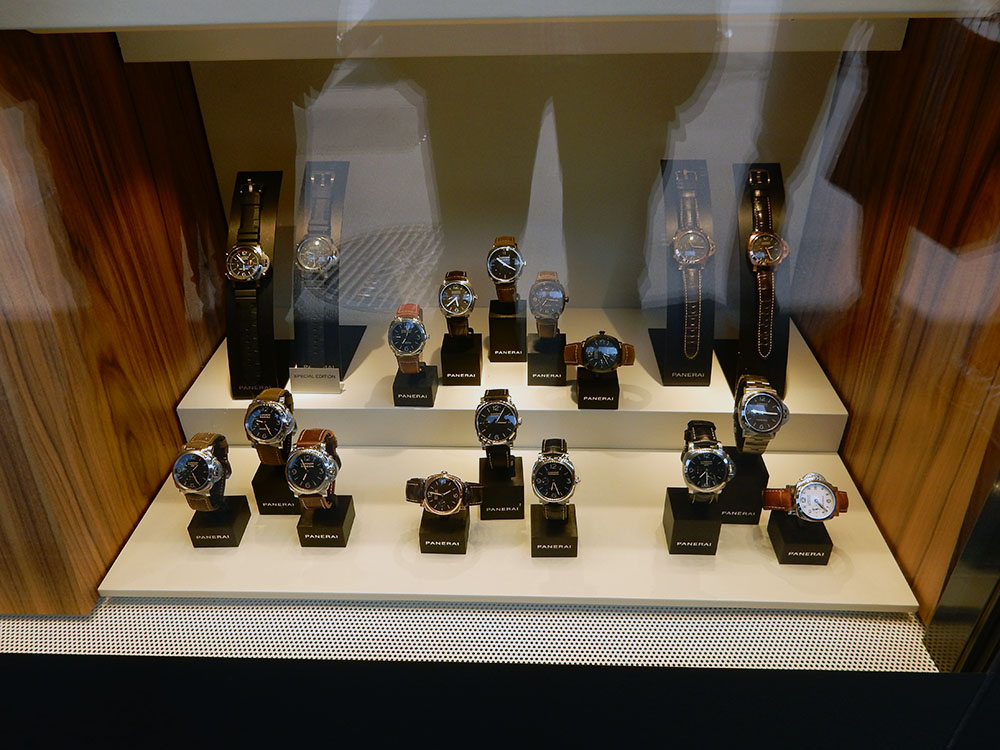 Please, no pics. :-)))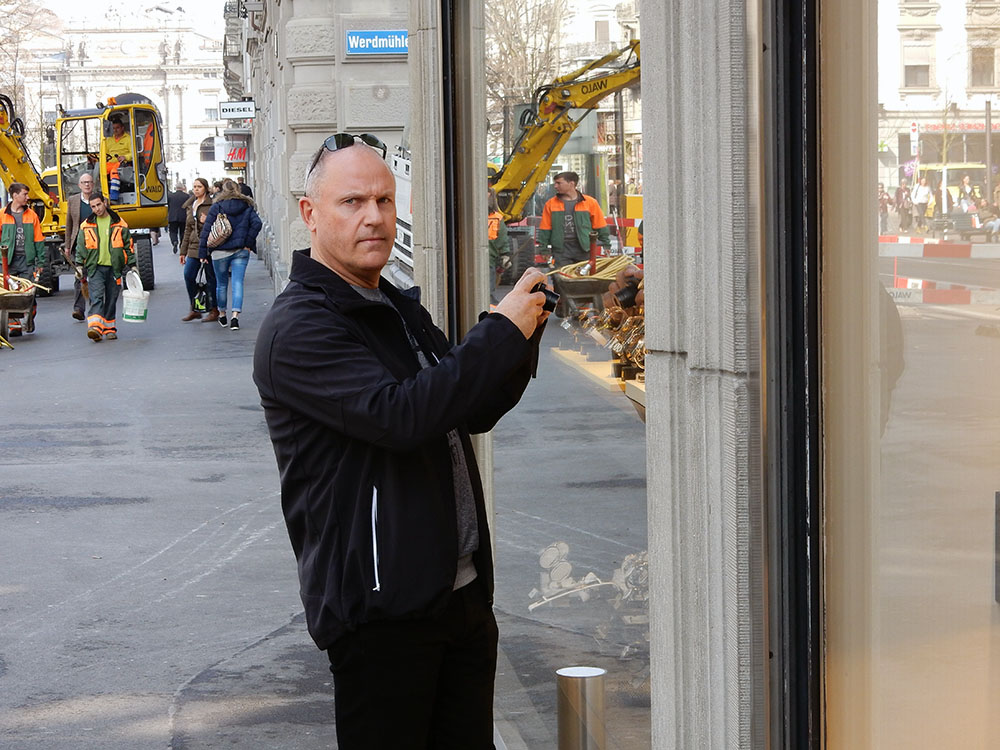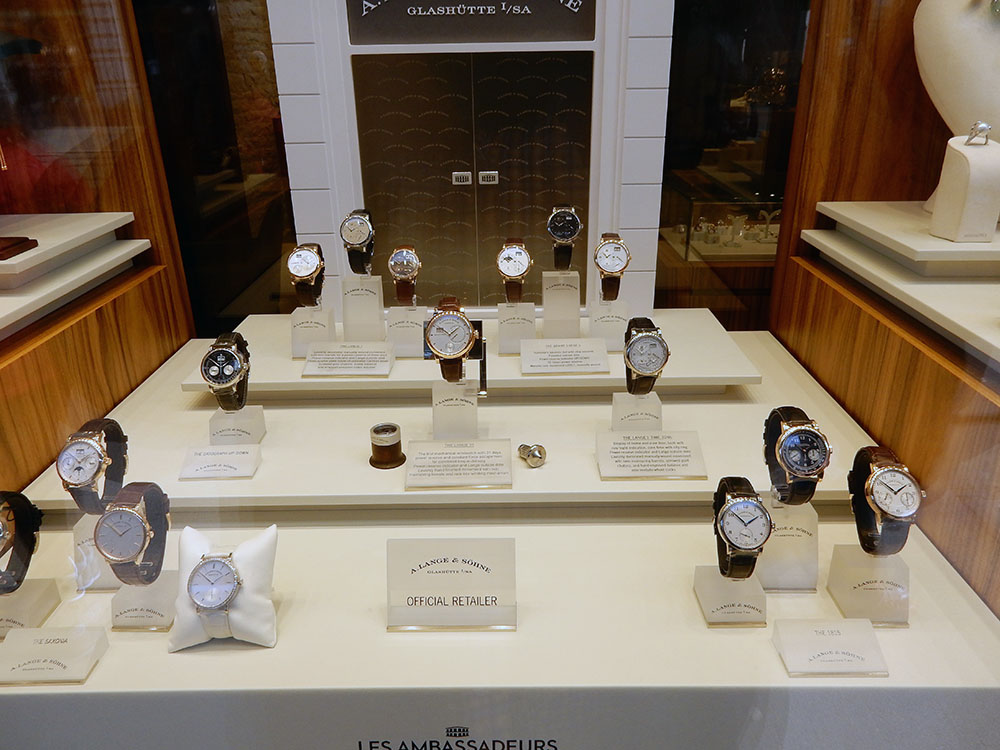 Another stop.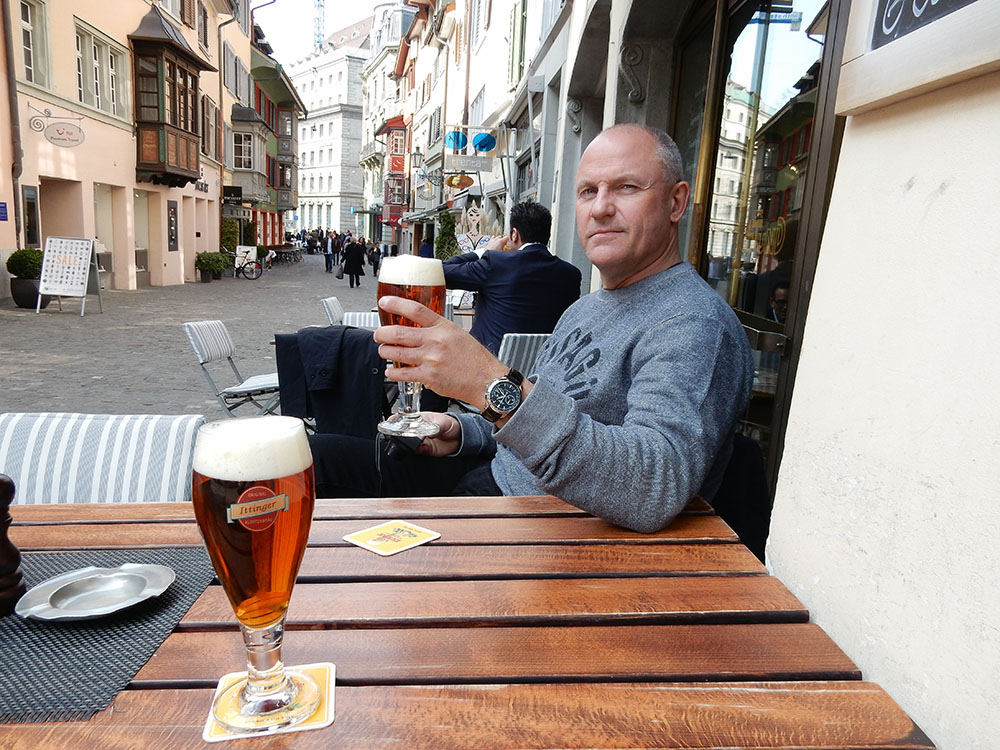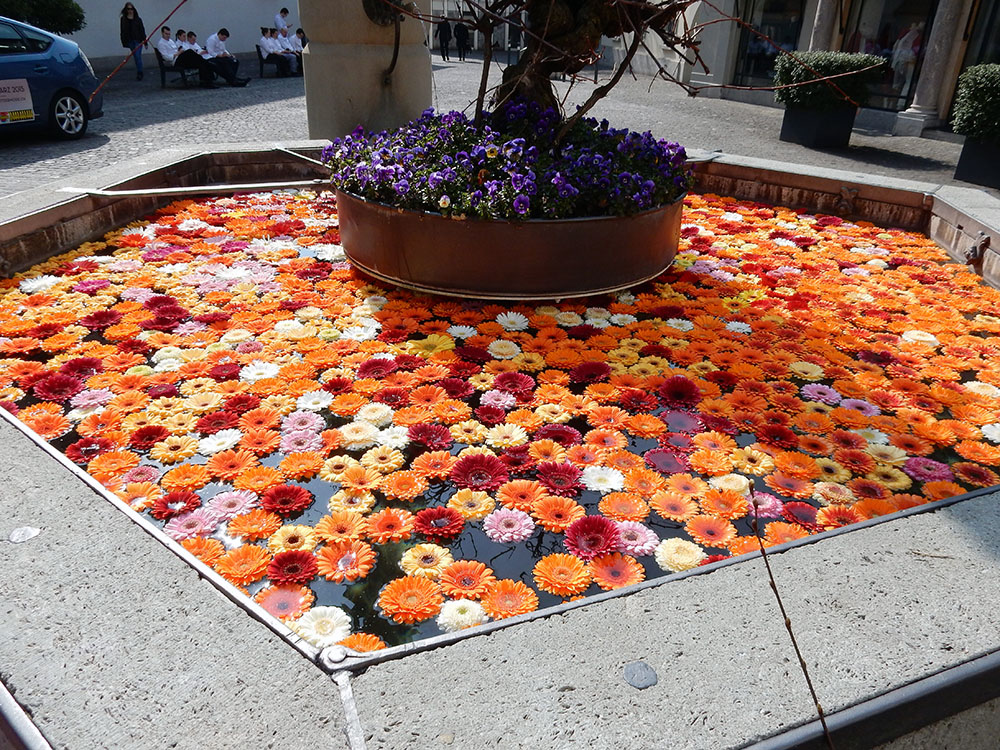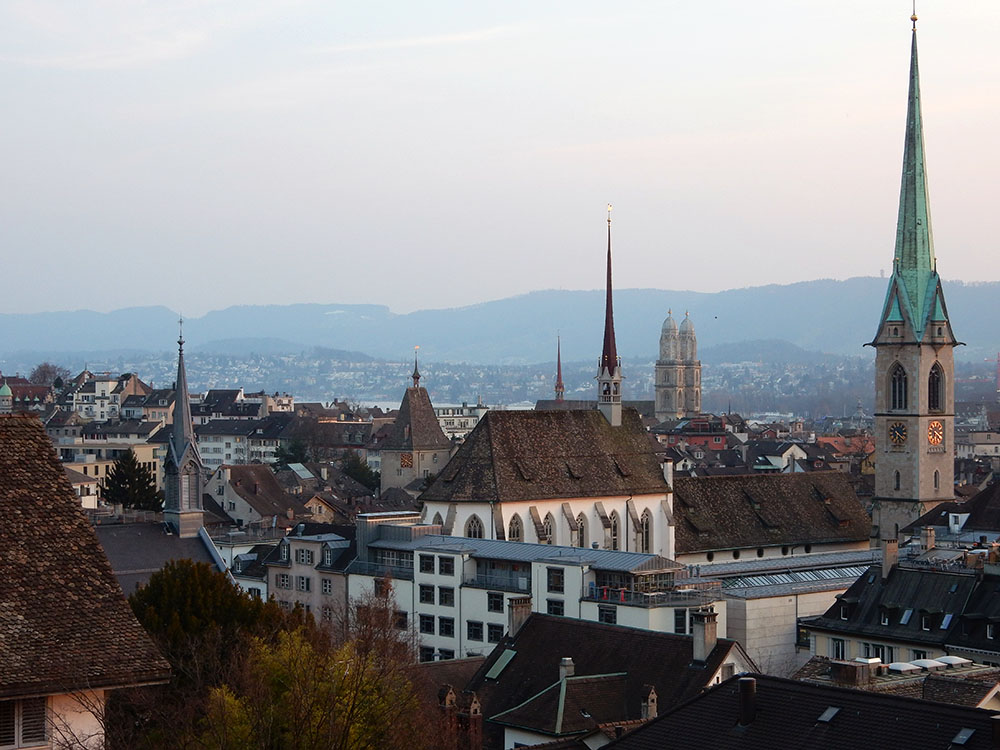 Time for some more, prost.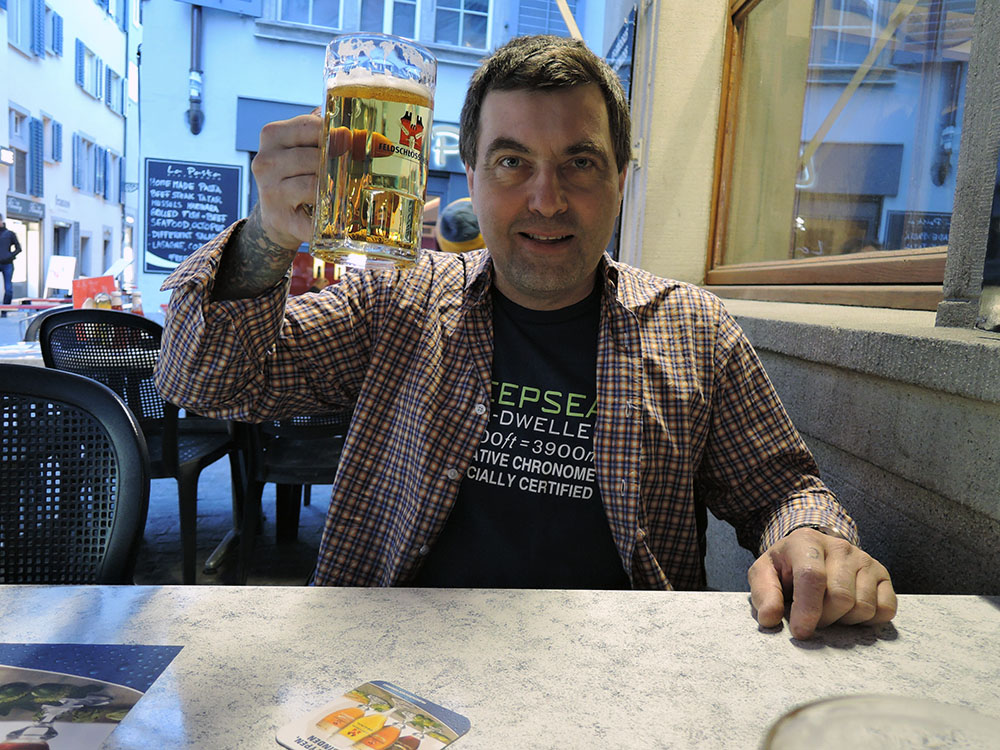 And something to eat. A smal Cordon Bleu named Jumbo, jumbo.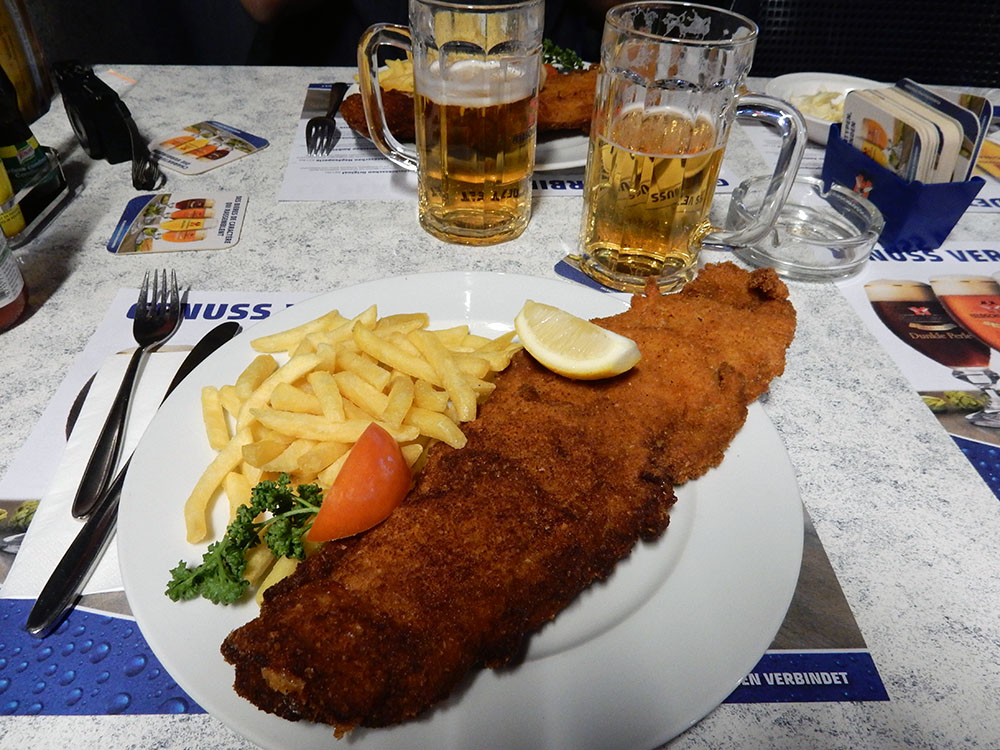 Now it's time to prepare for the show.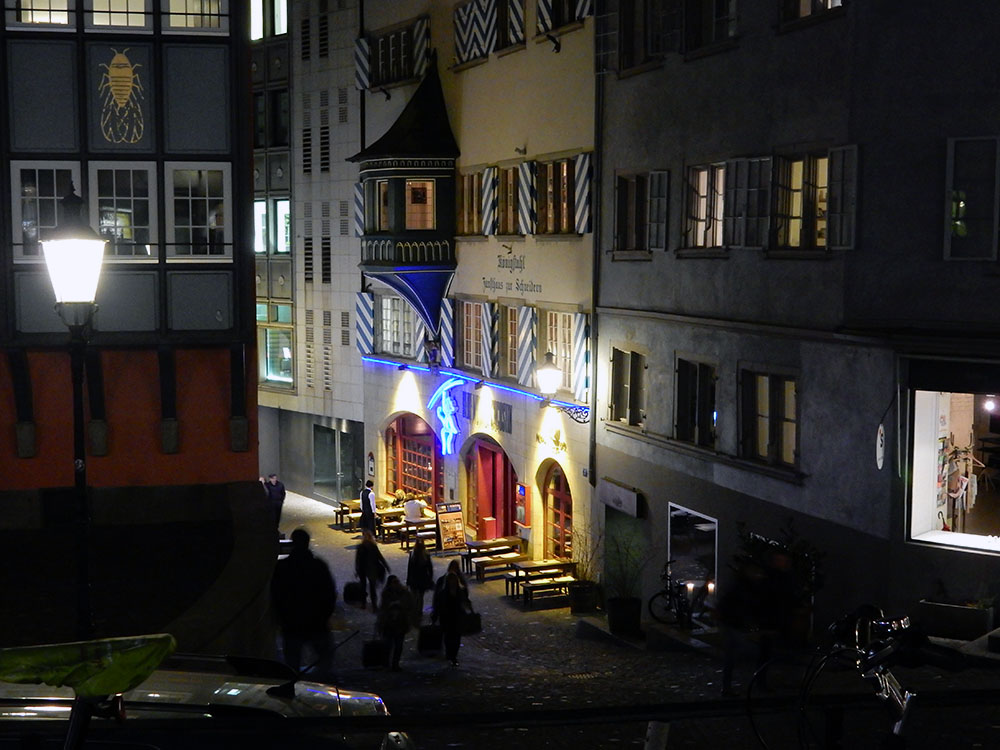 On the way.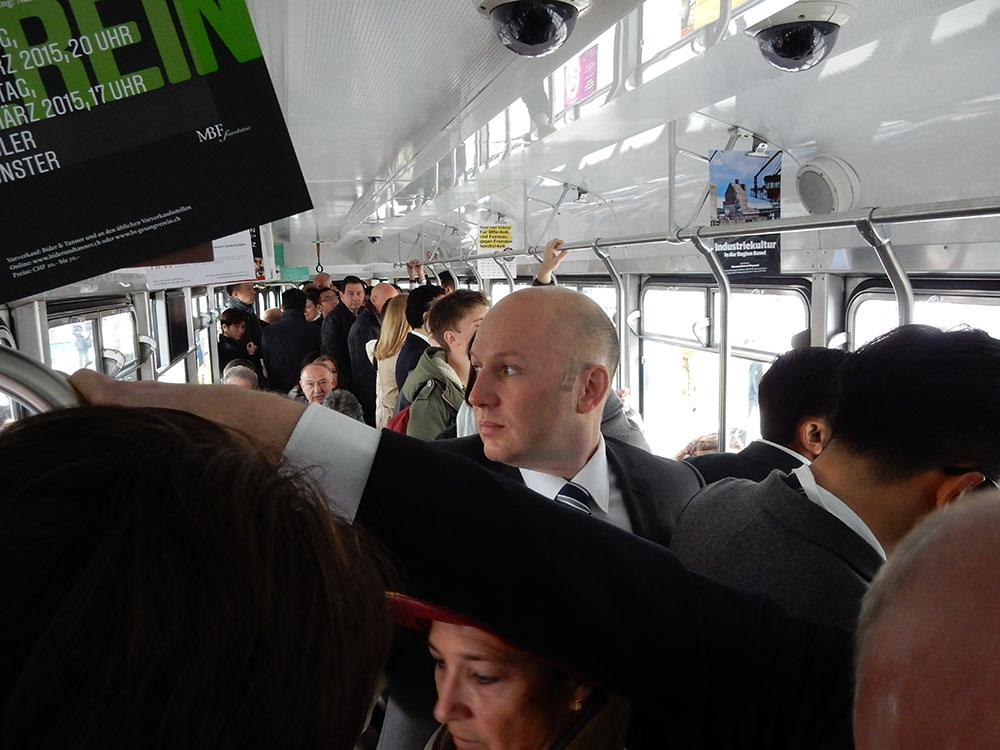 Finally.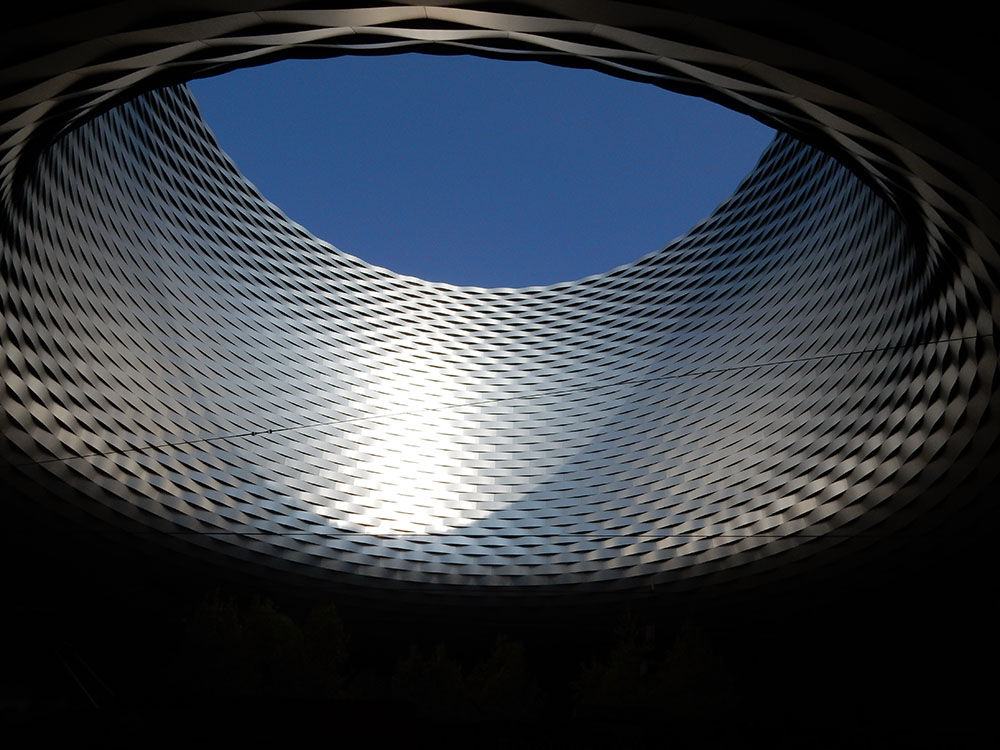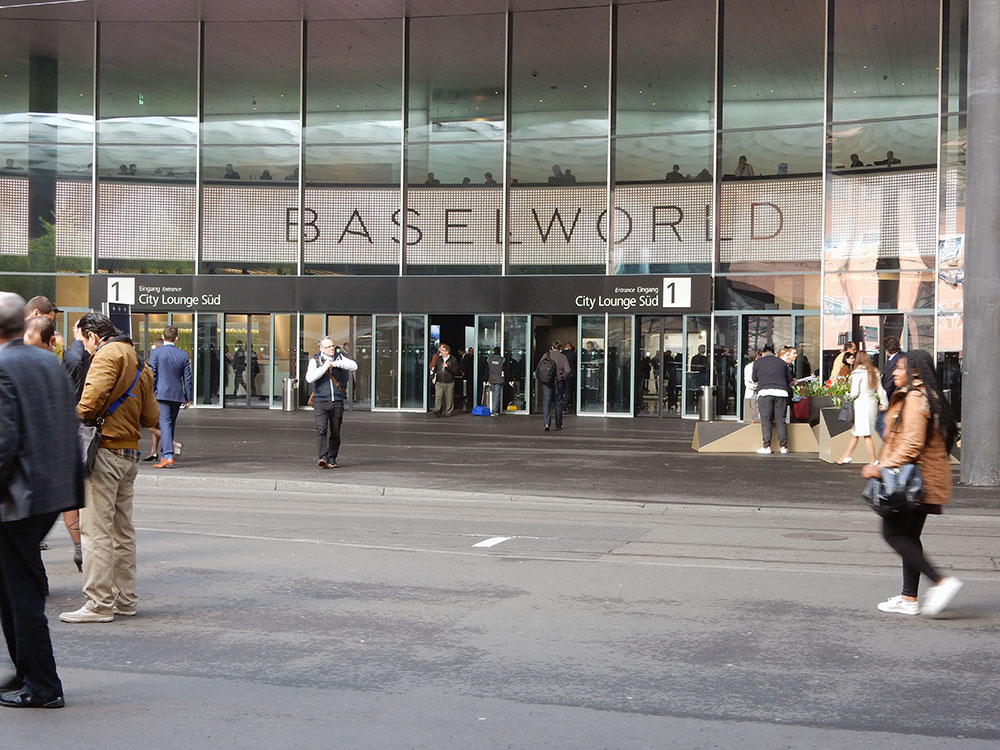 We start where there was not many news.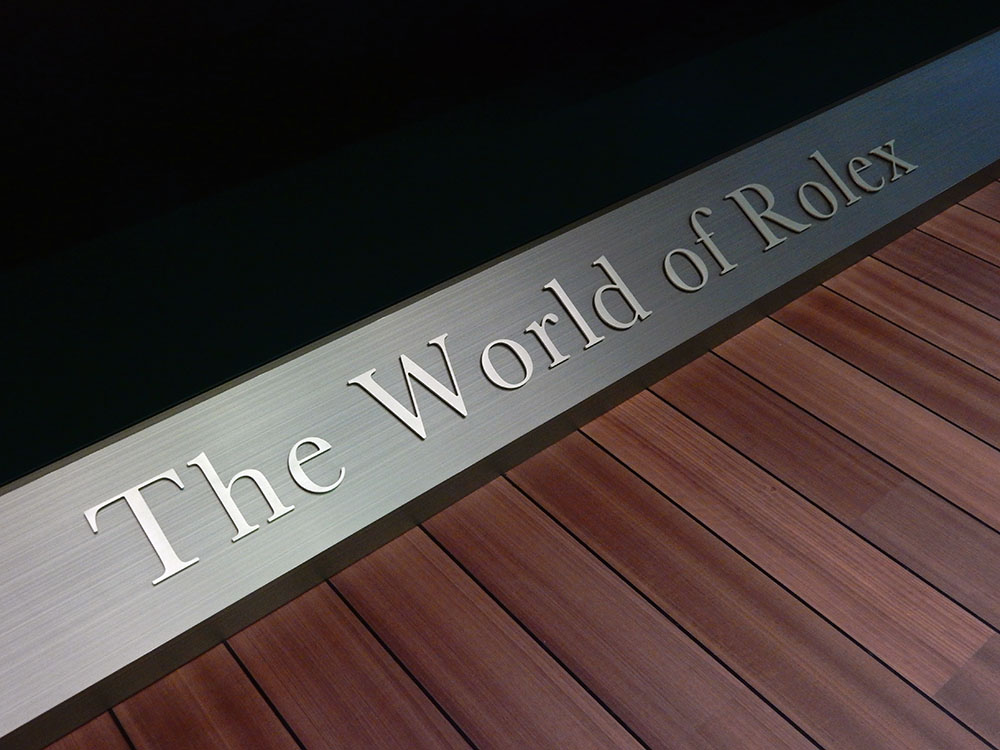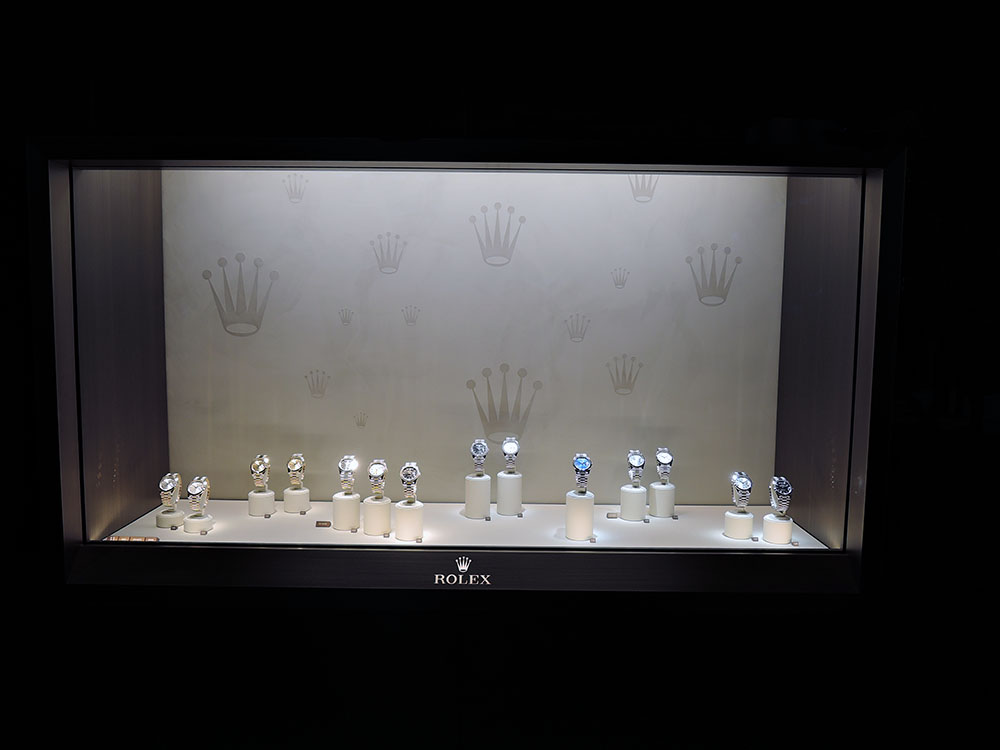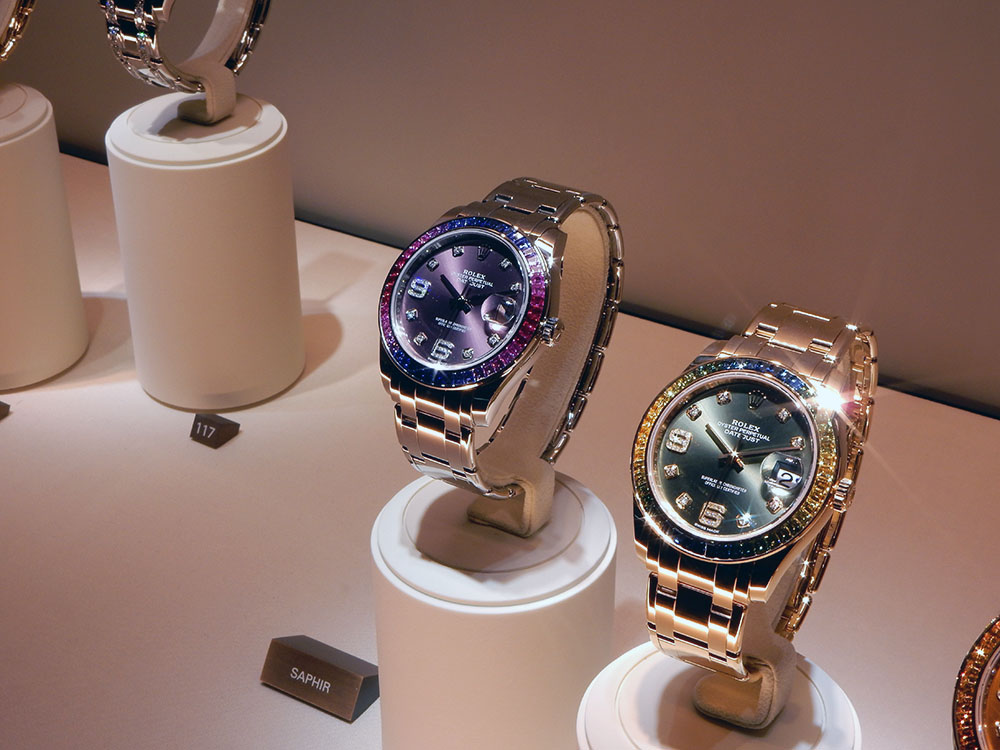 Wow, a new dial.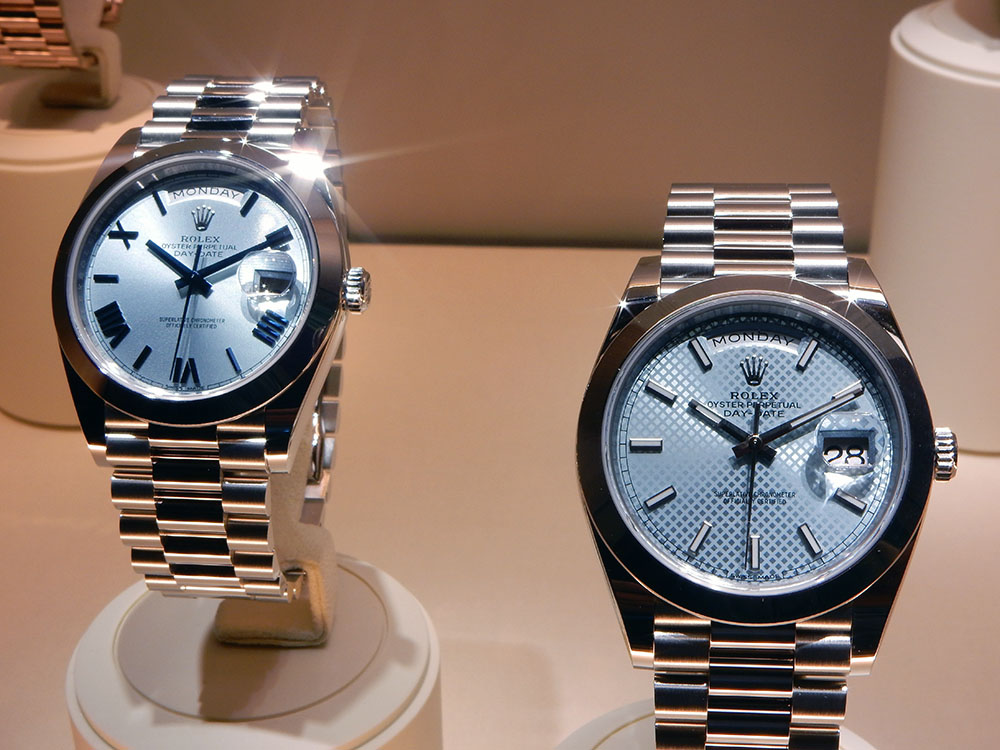 Another new dial, yes a bezel insert too.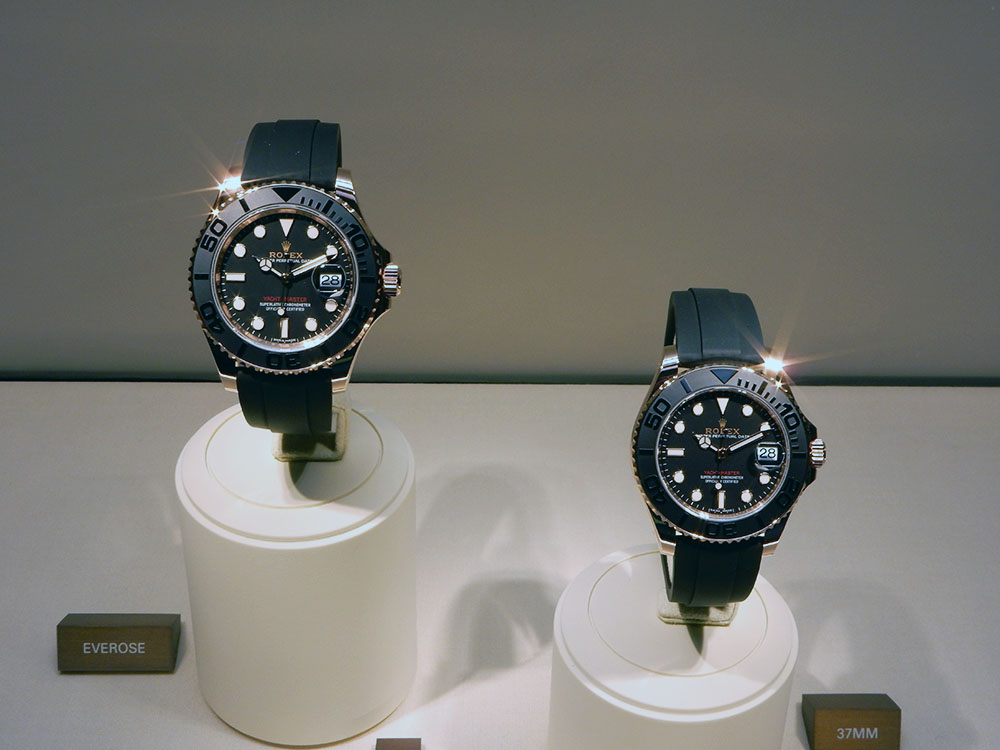 Some clean OP's.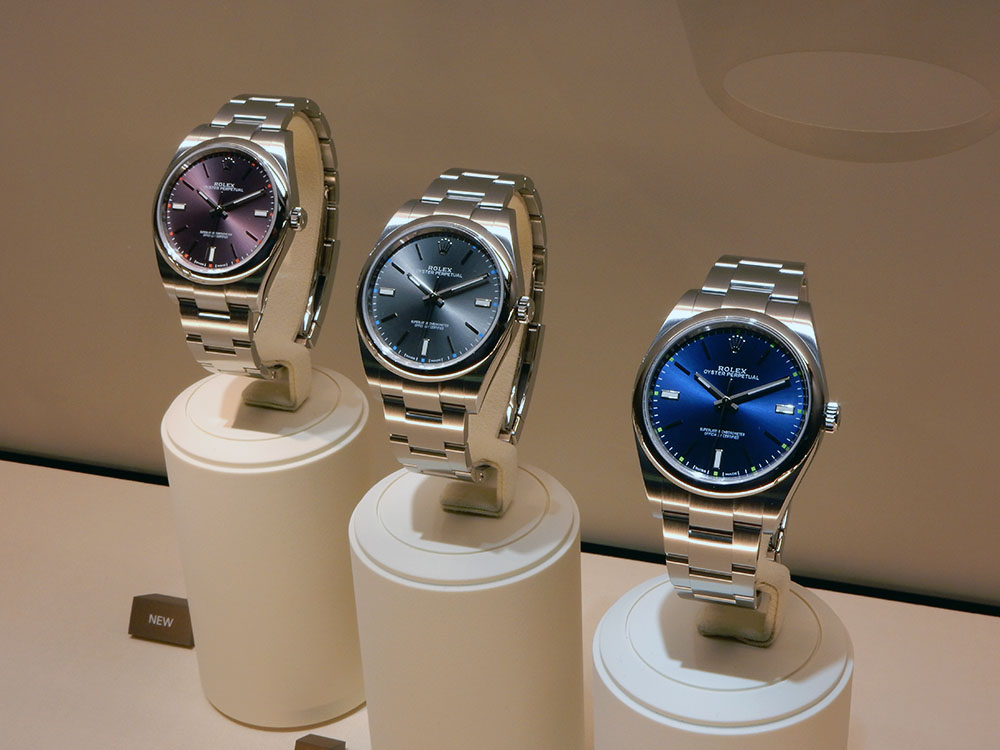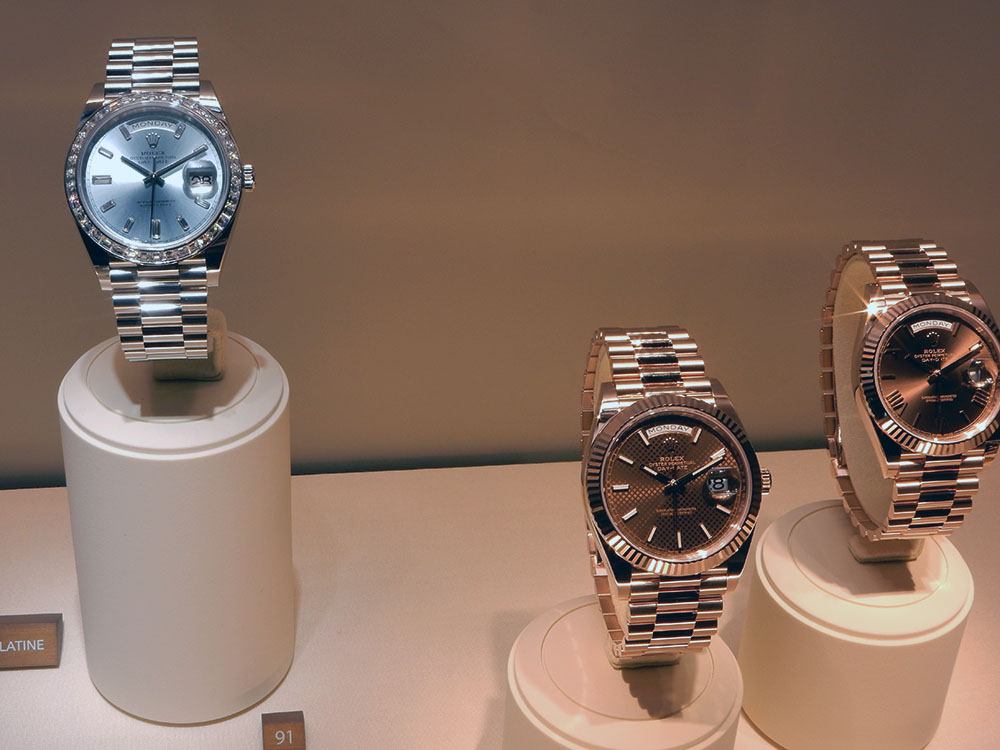 Some old stuff.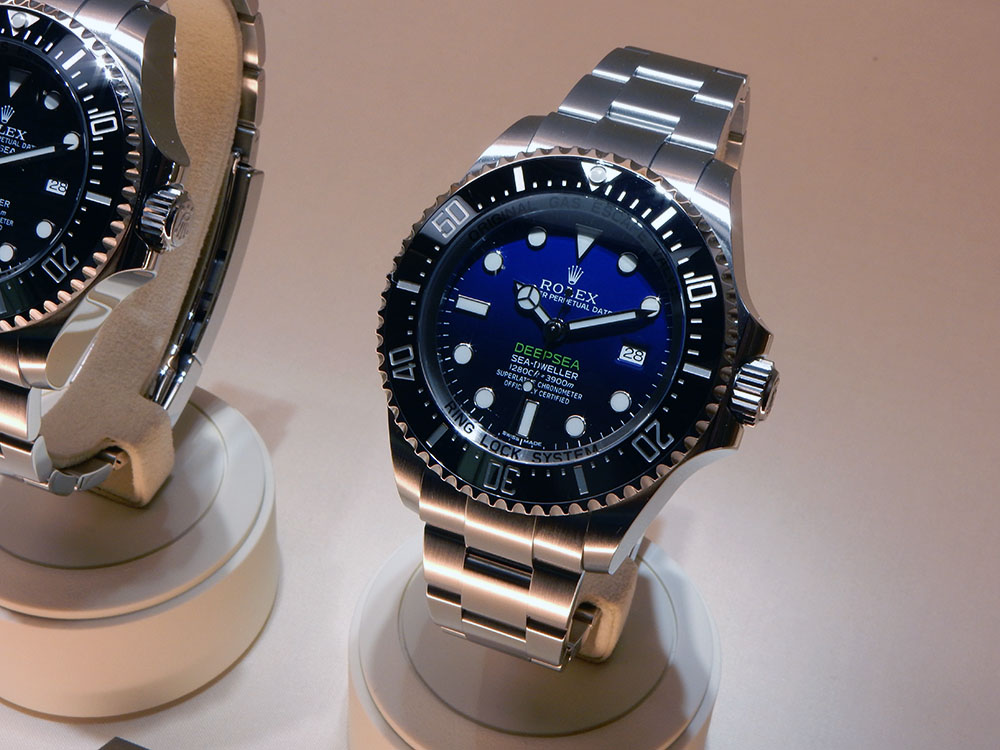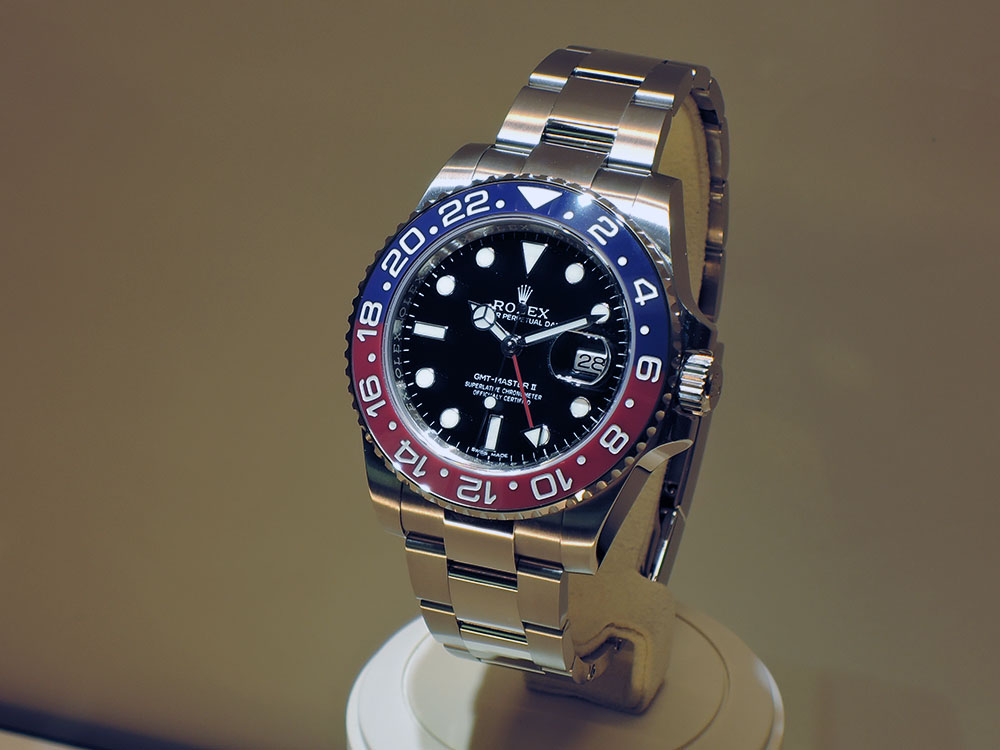 A blue Pelagos with inhouse movement and a band I don't know who have inspired Tudor to use that.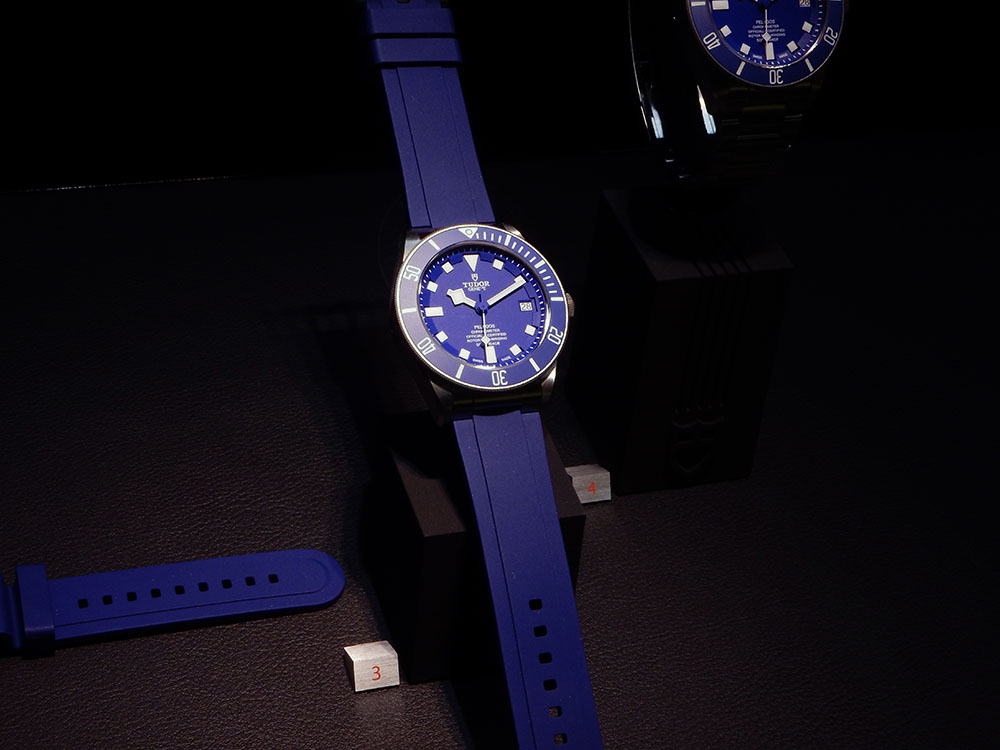 The Northflag with a inhouse movement.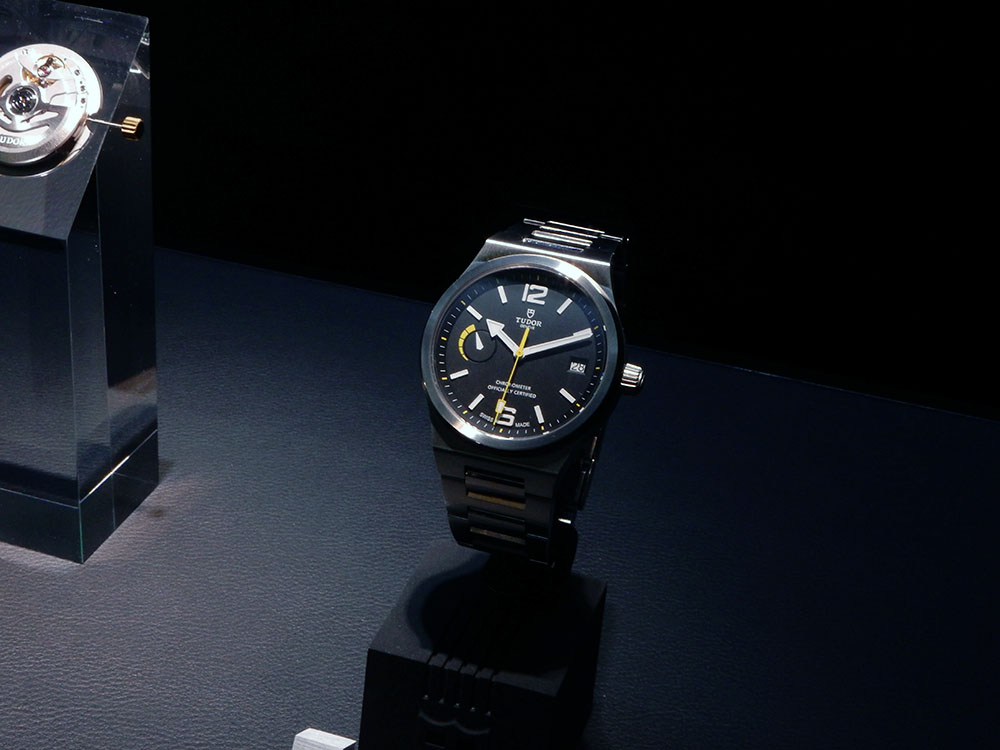 So we go further to the Omega stand.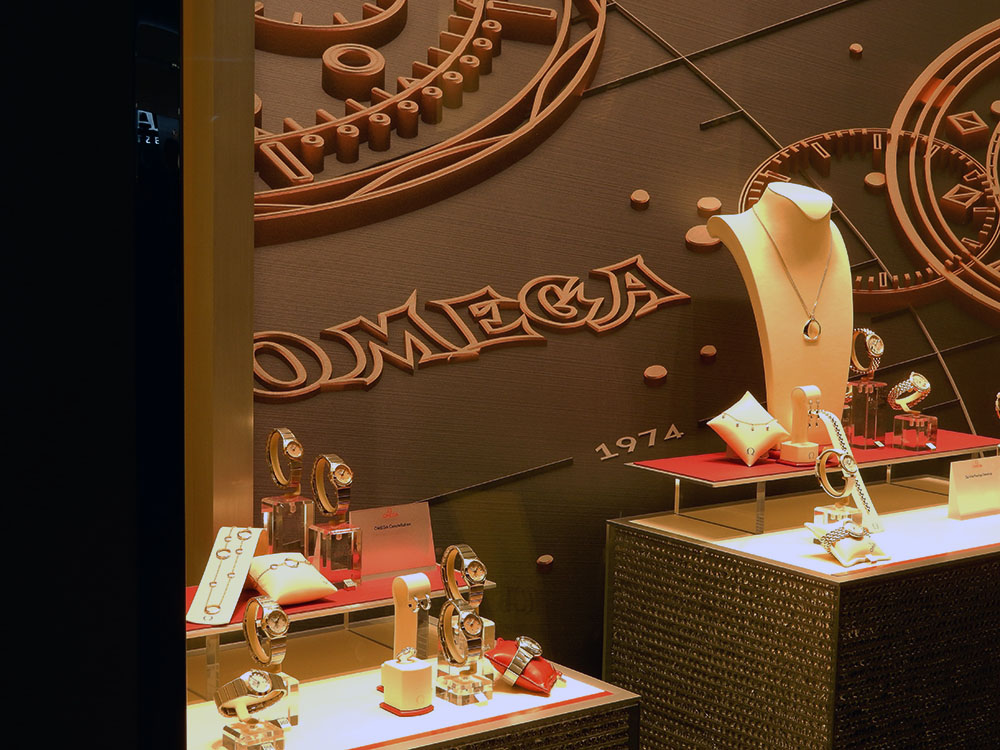 And get a personal tour with the Omega account manager of Sweden Mr Claes Nilsson.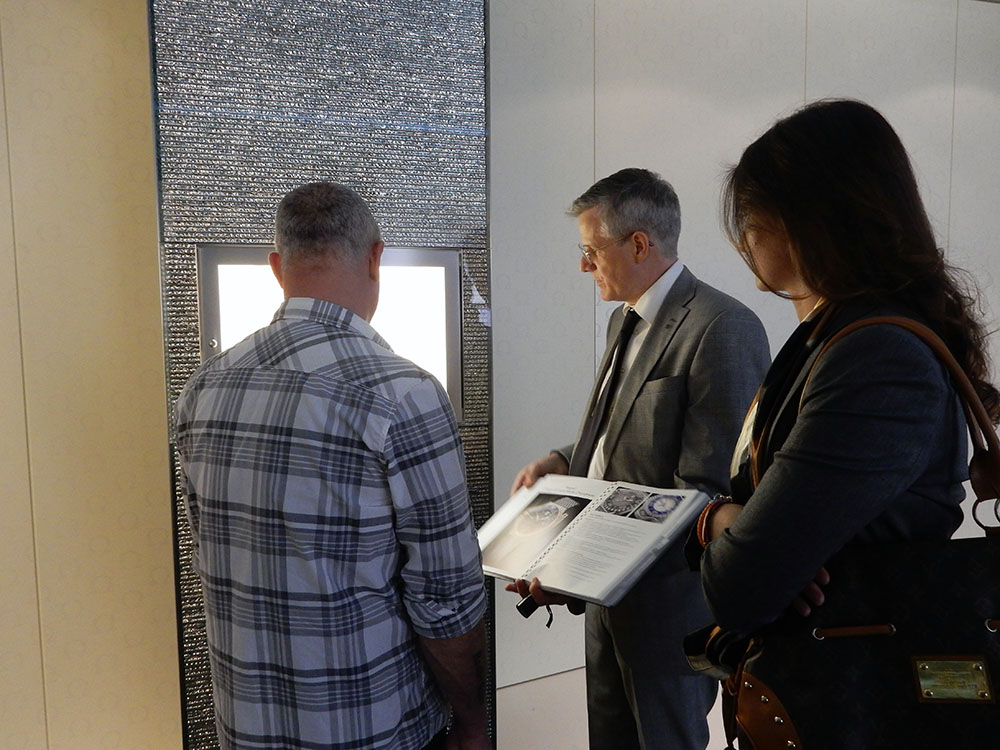 He told us about the "Faliure is not an option" Snoopy Omega.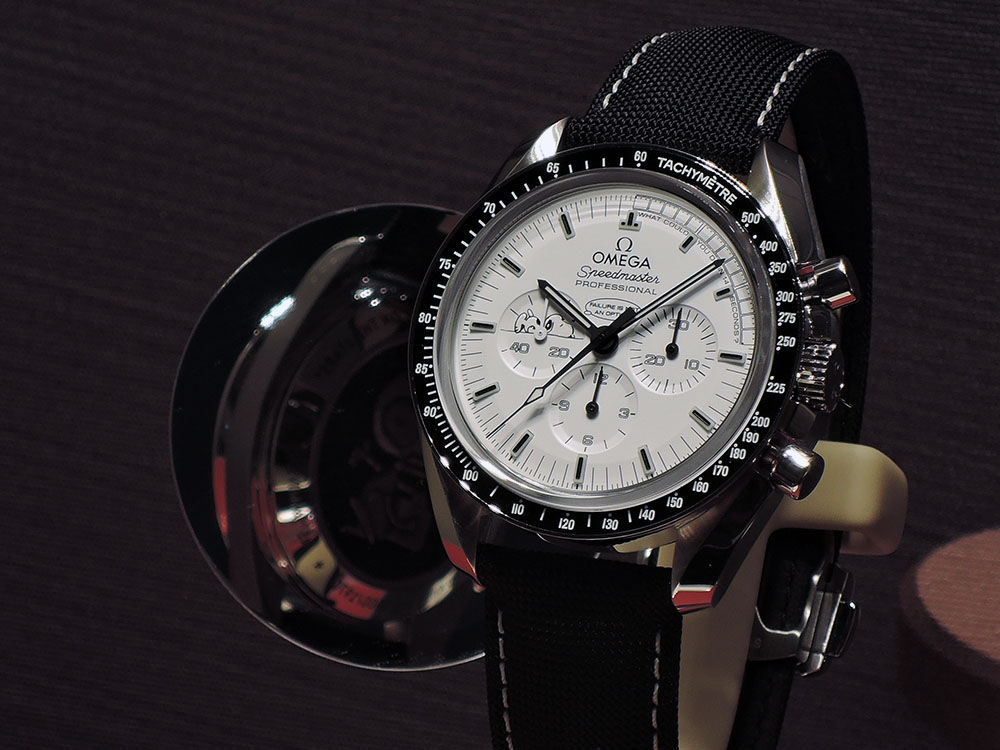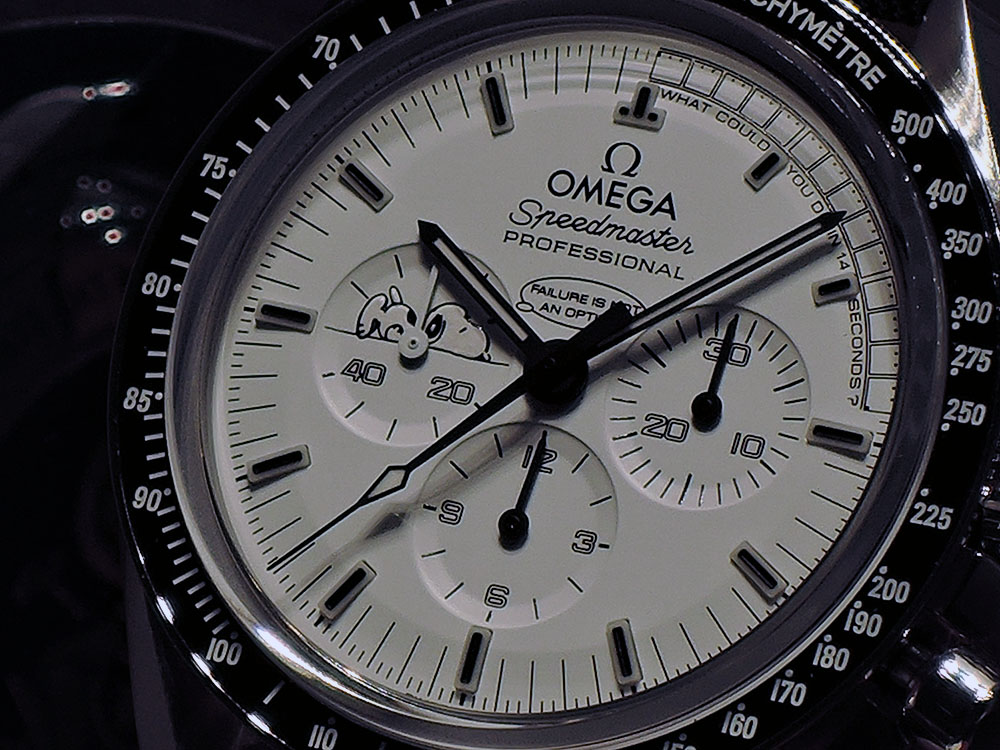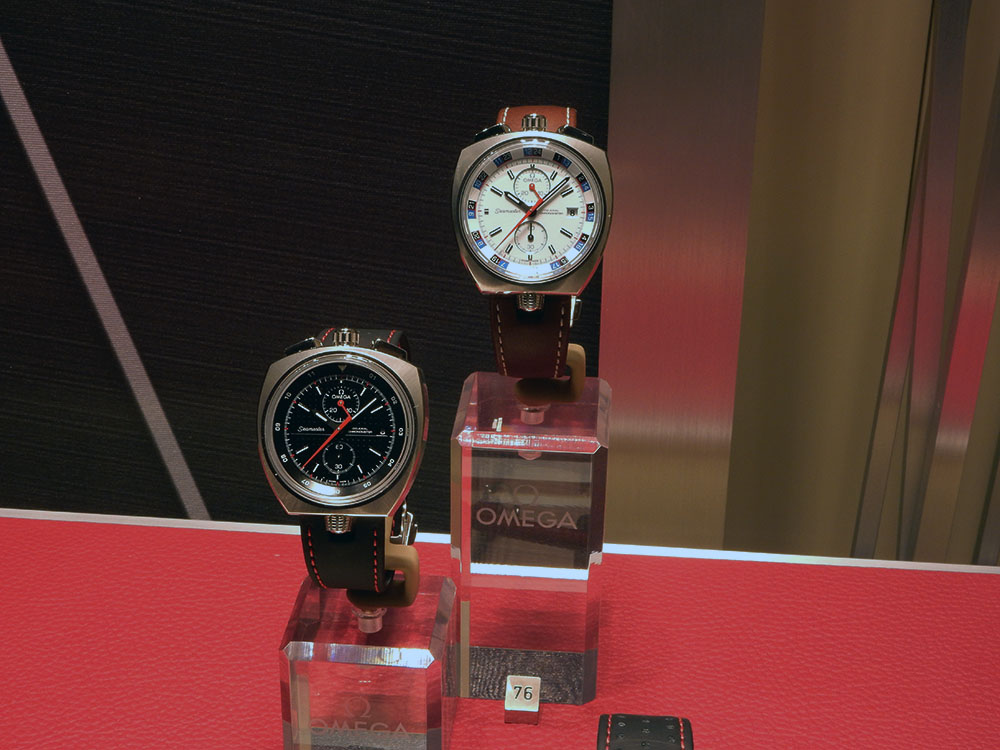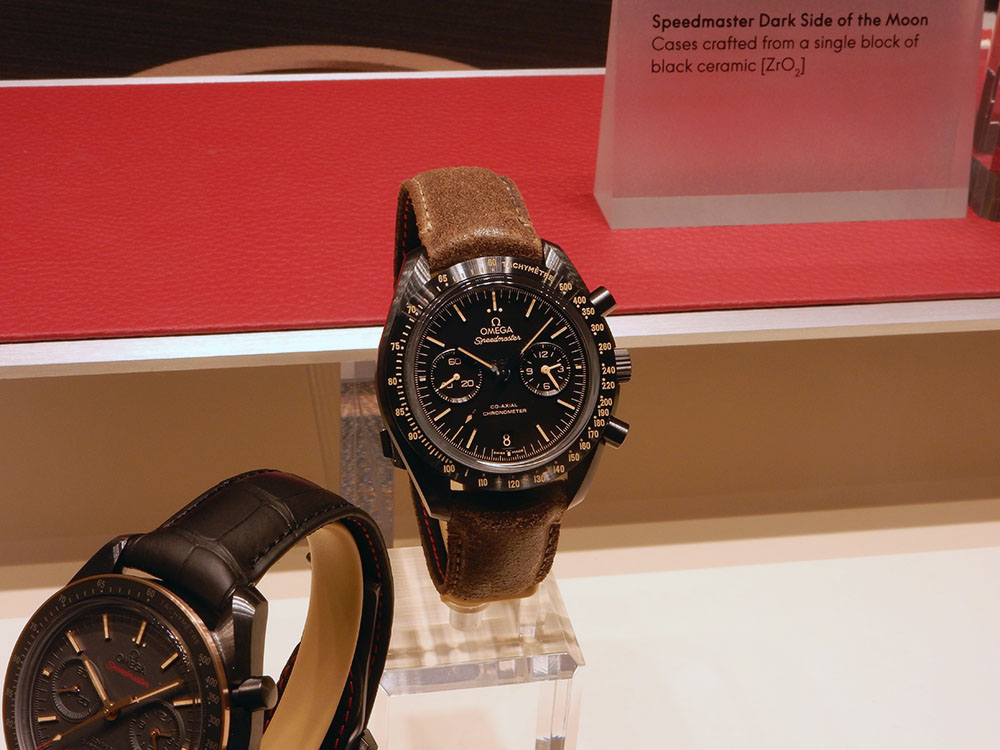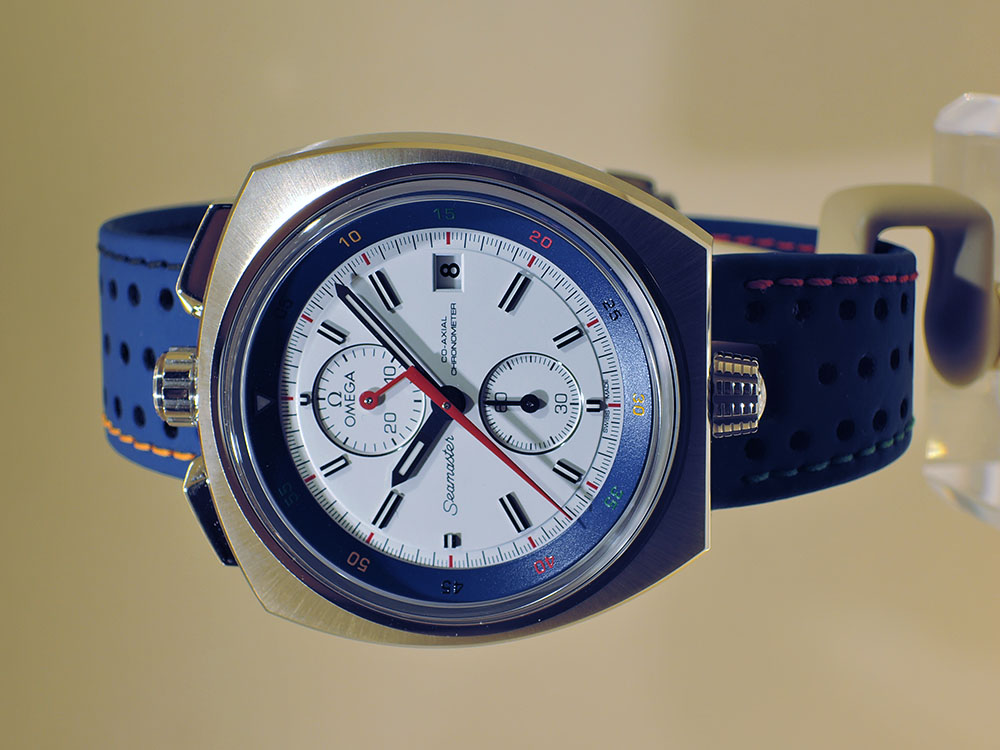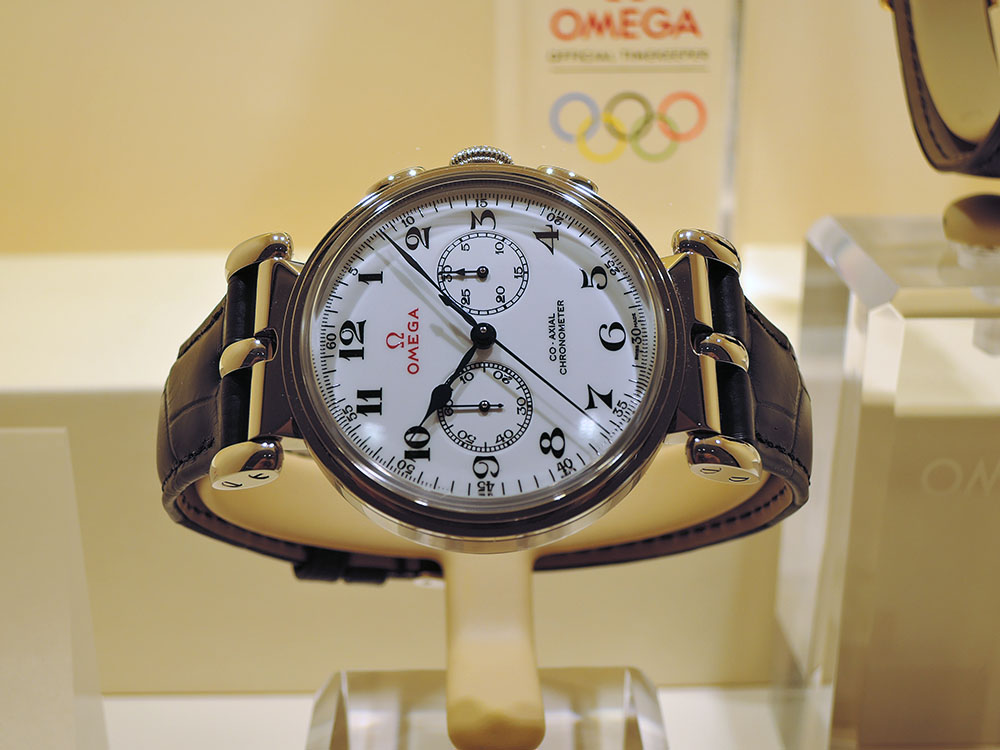 Then we get in and get something to drink.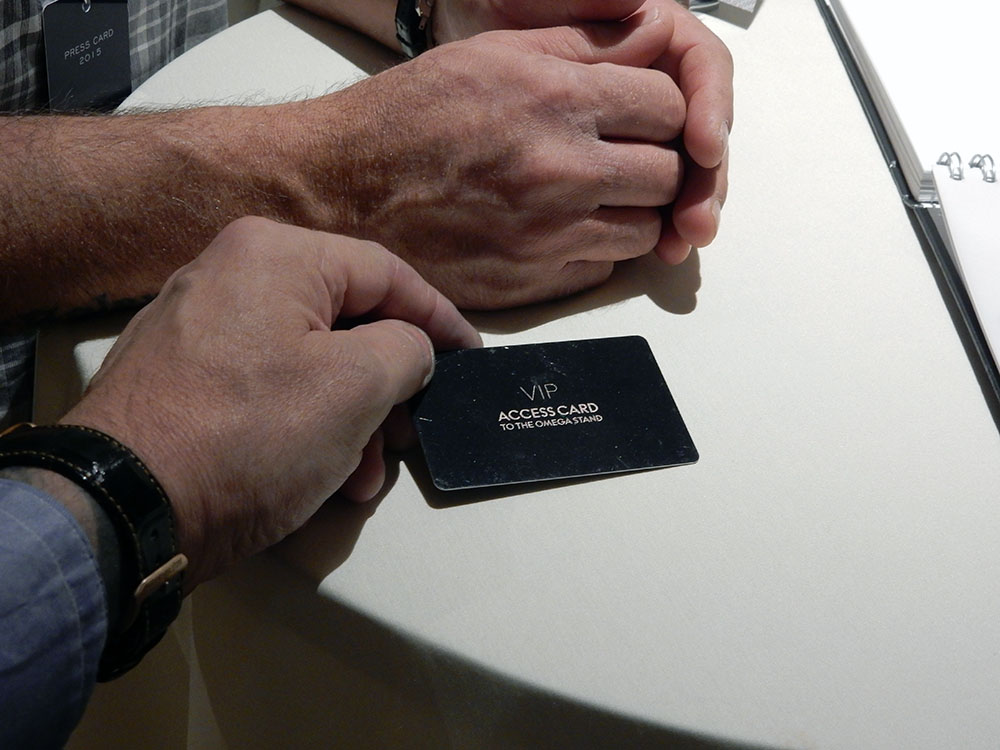 Then he told us about how they test the watches for 25 days.
Thanks for the great tour Mr Nilsson.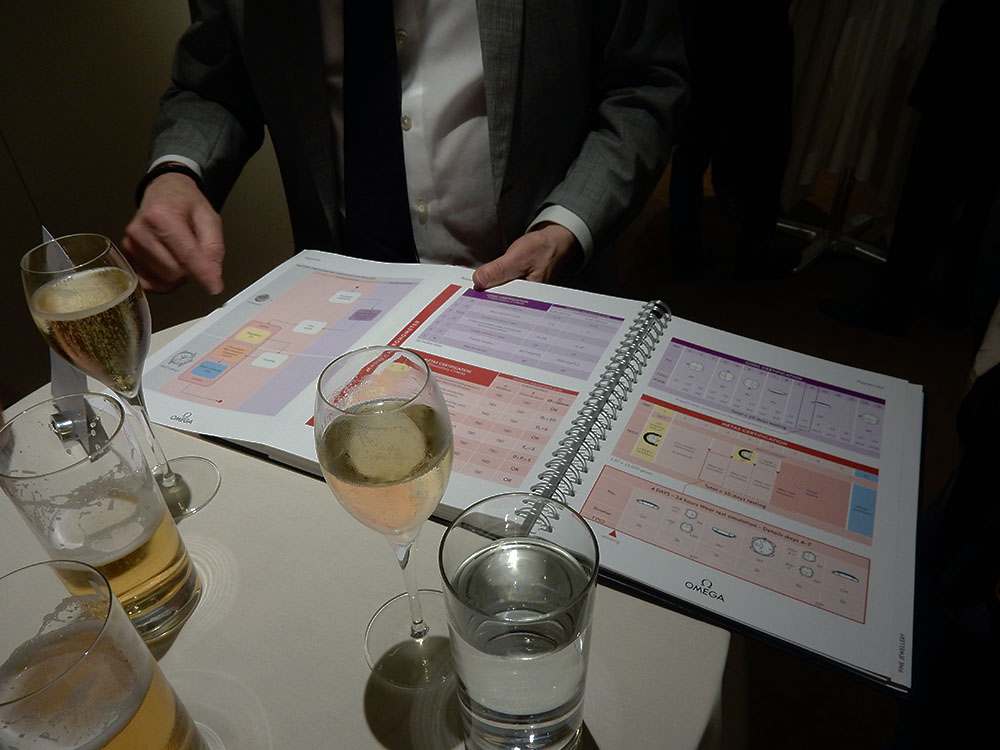 A perfect watch to made pics, the domed crystal is domed down agains the dial and not up from the dial as it use to be so there will be no reflections.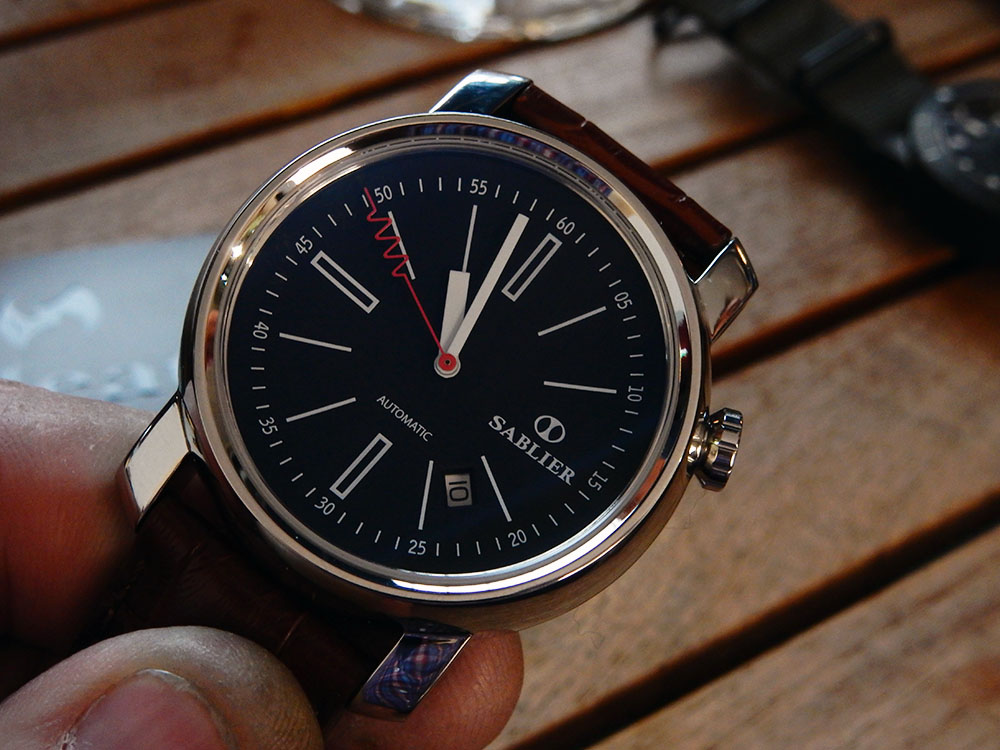 Then we meet Mr Graeme Haughton that show us the Mileata Military Watches.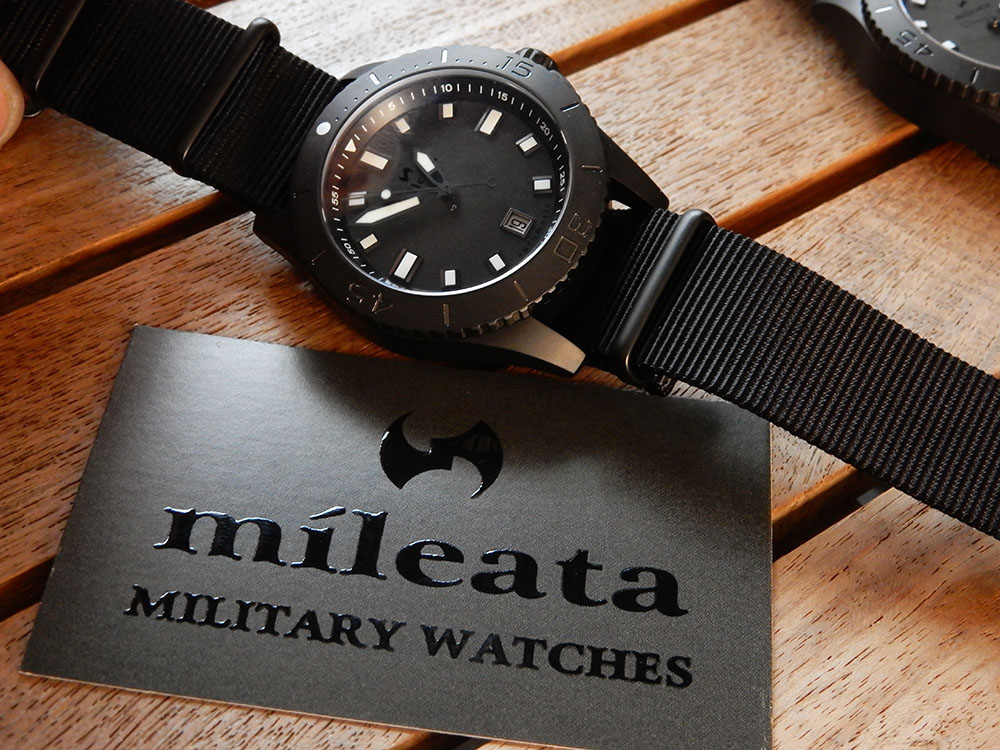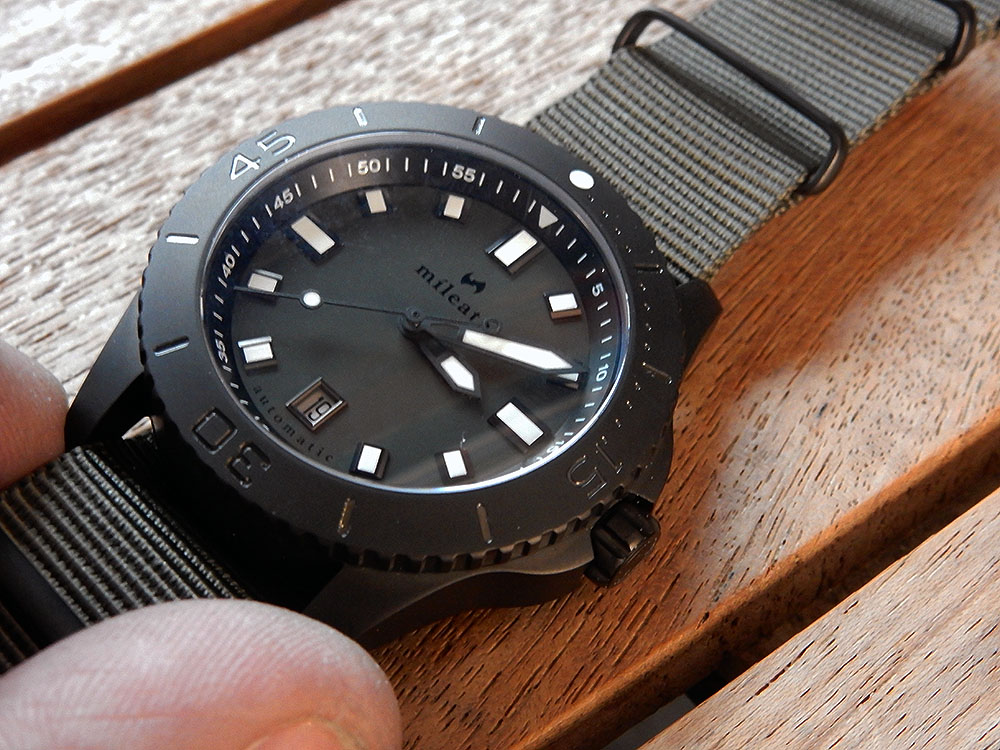 And he made the brand SAS too.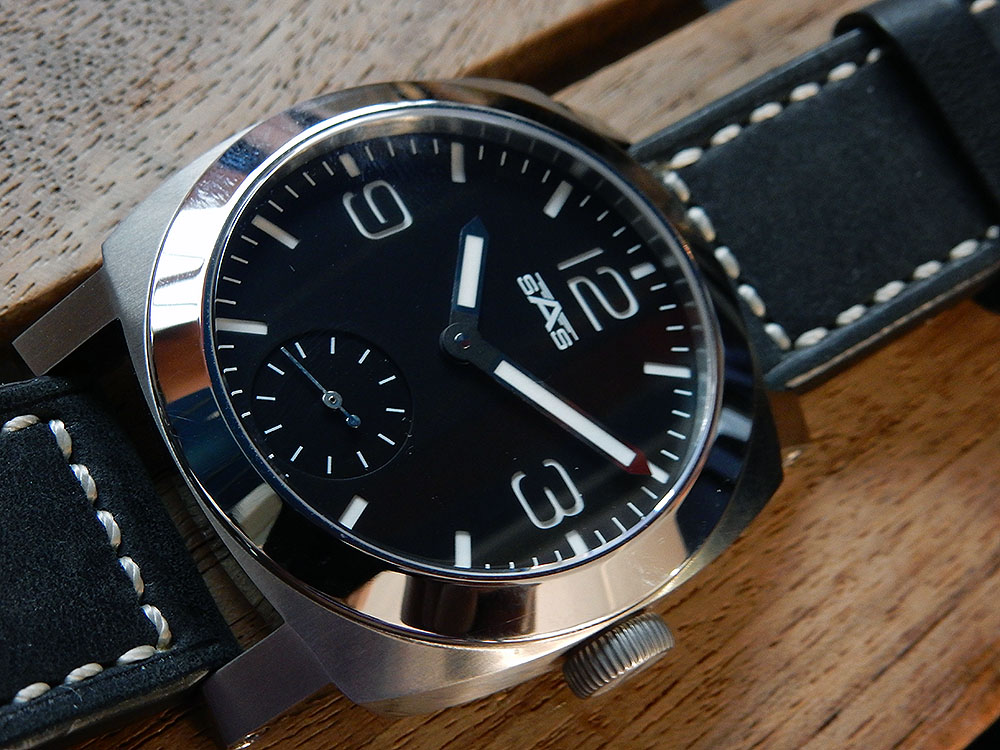 Then we made a quick stop at the ACHI booth.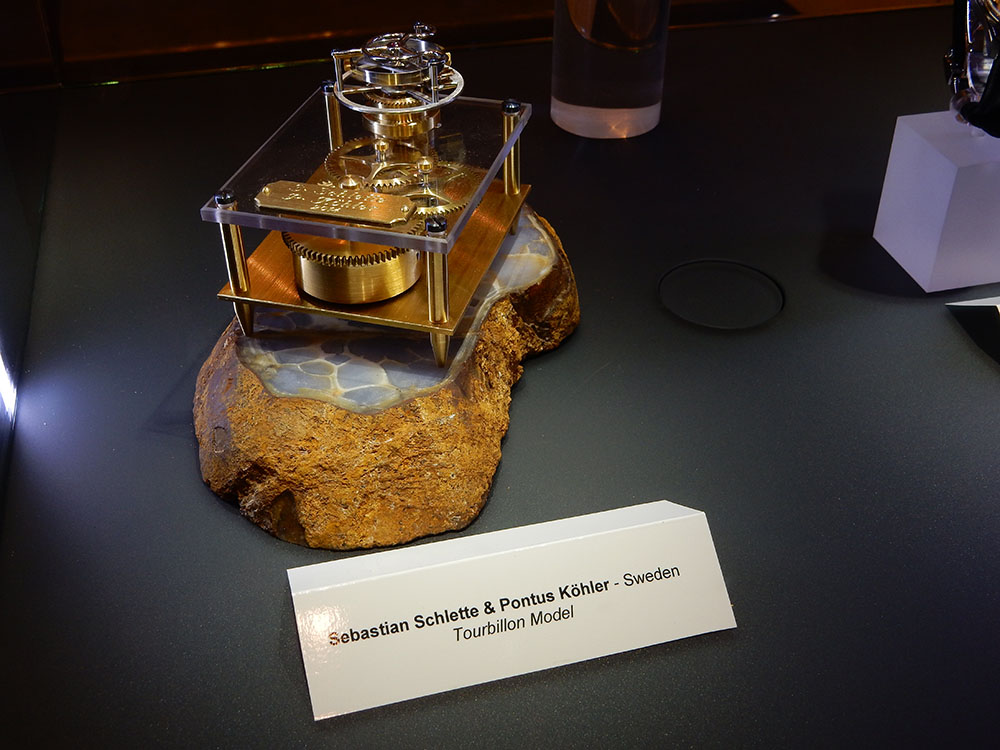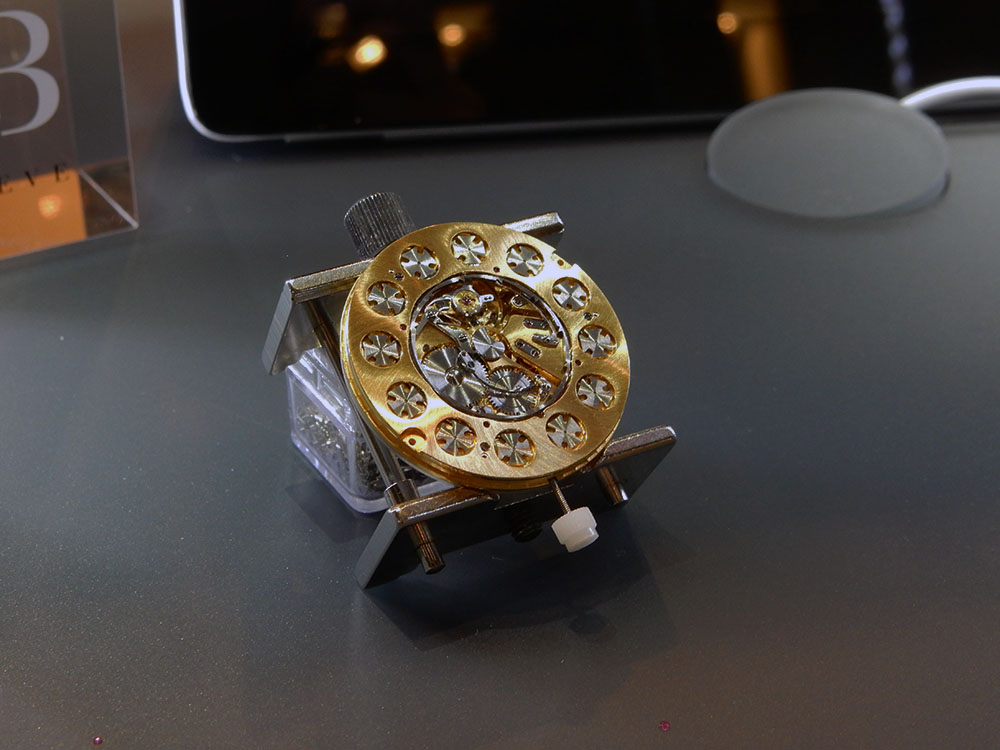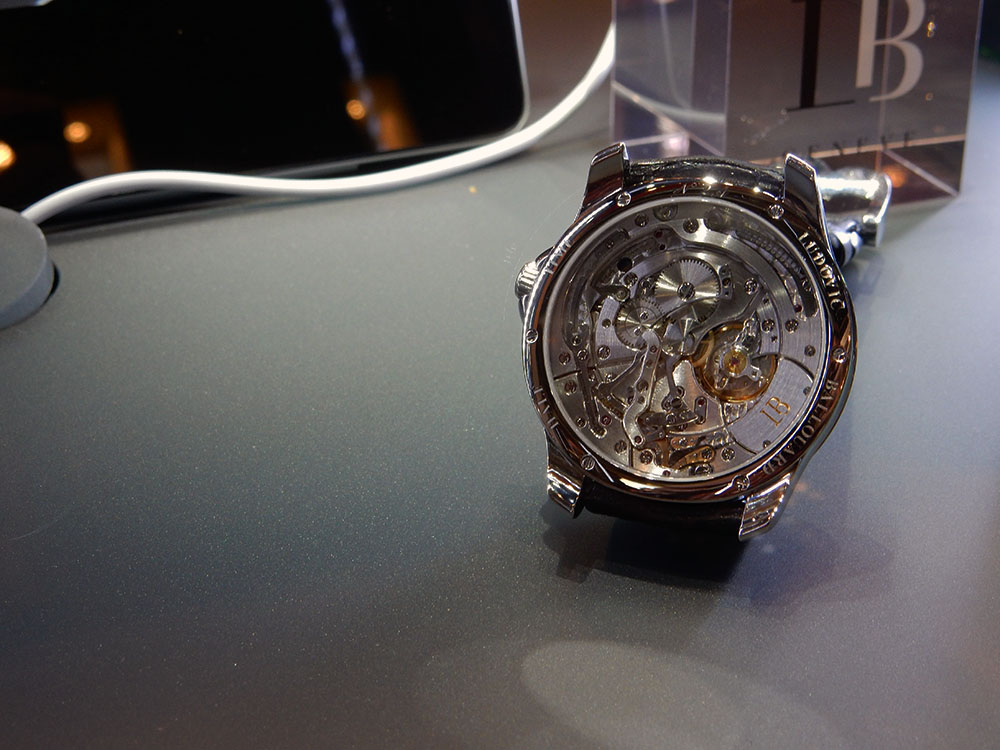 Later we have a meeting with Zeitwinkel and get the chance to look close to their models.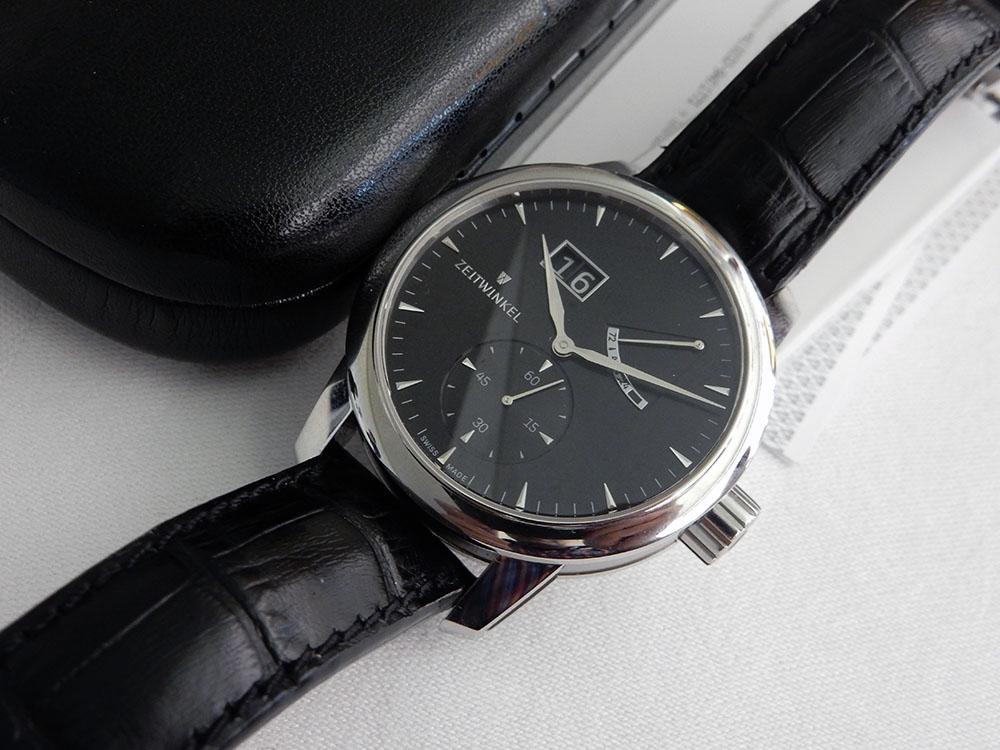 A smoked sapphire dial.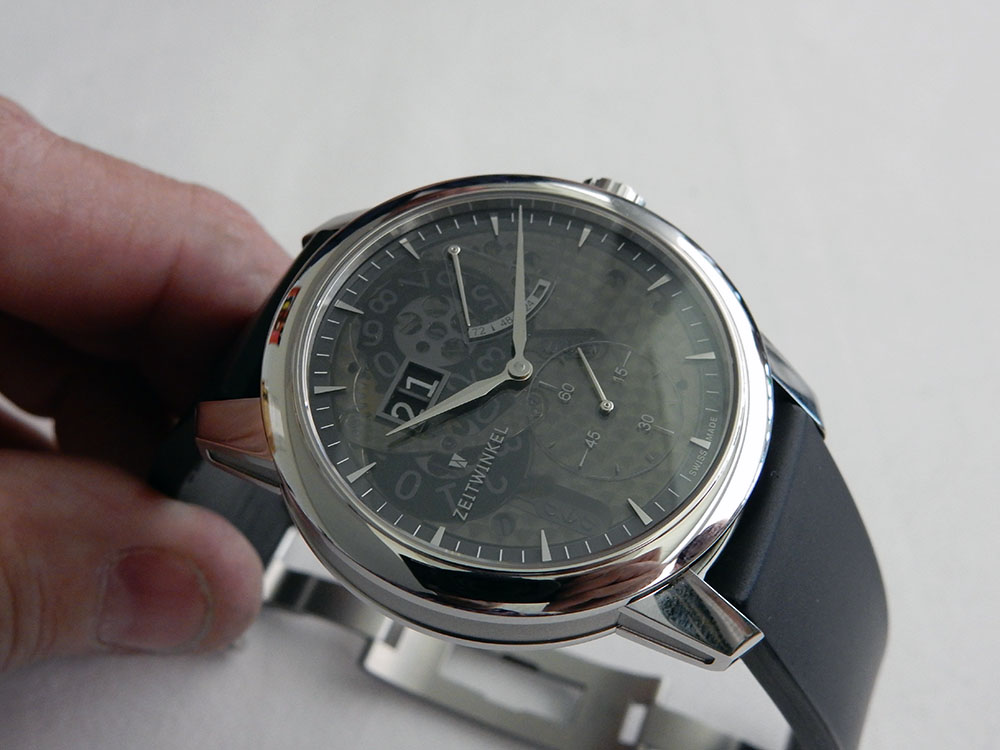 And a clear.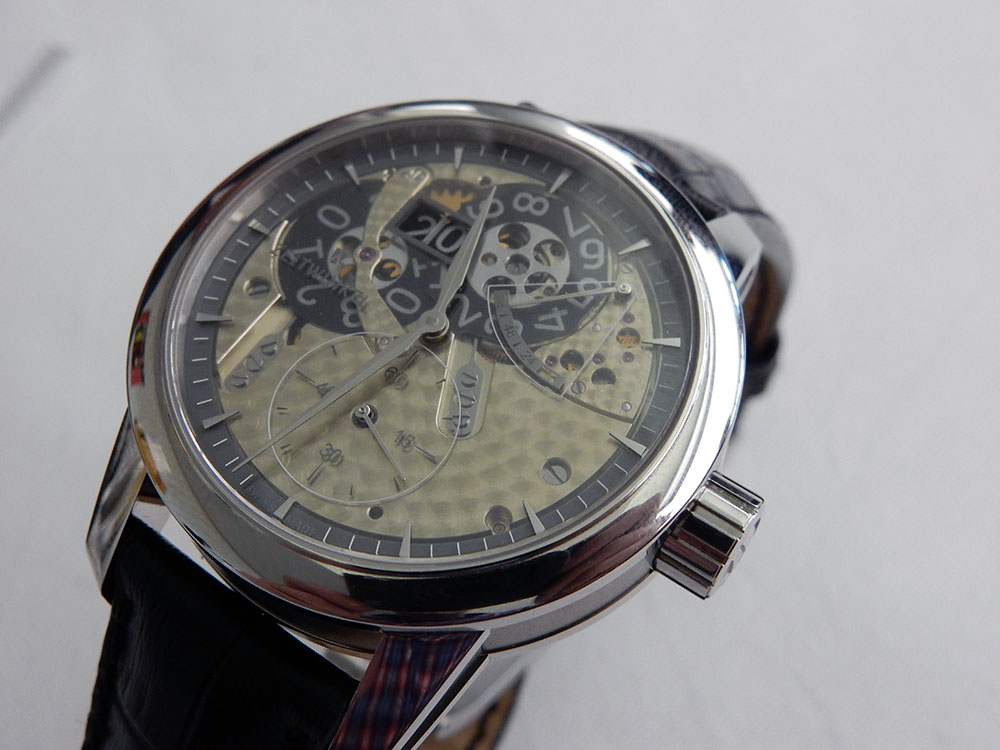 Peter and Isabel tell us everything we want to know about the brand.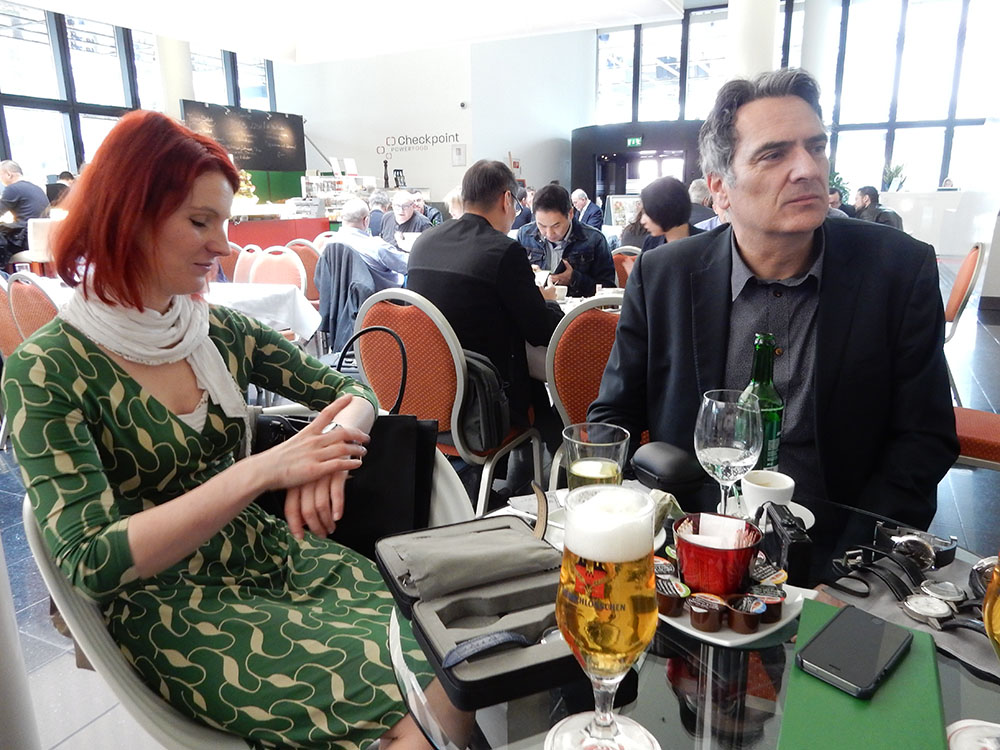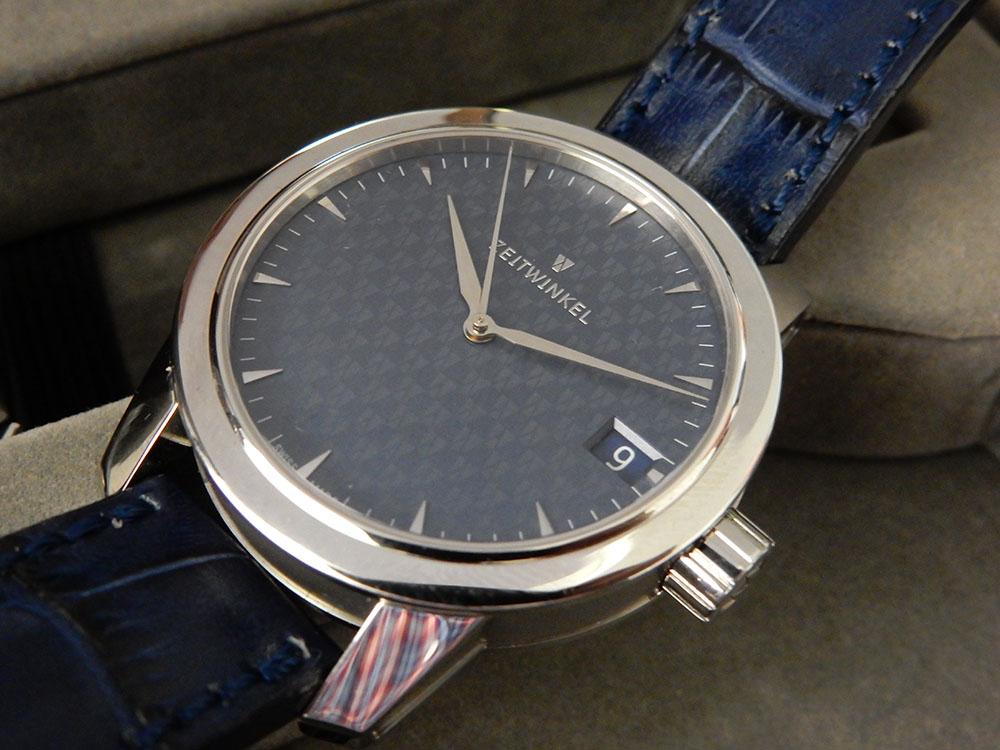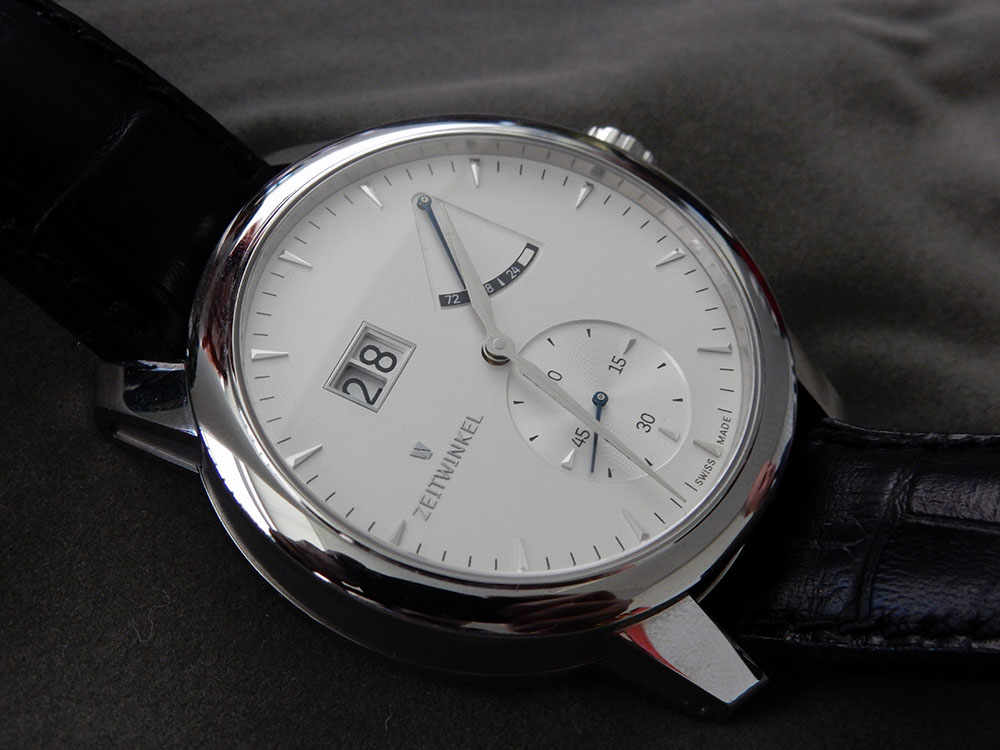 They have only inhouse movements with different complications.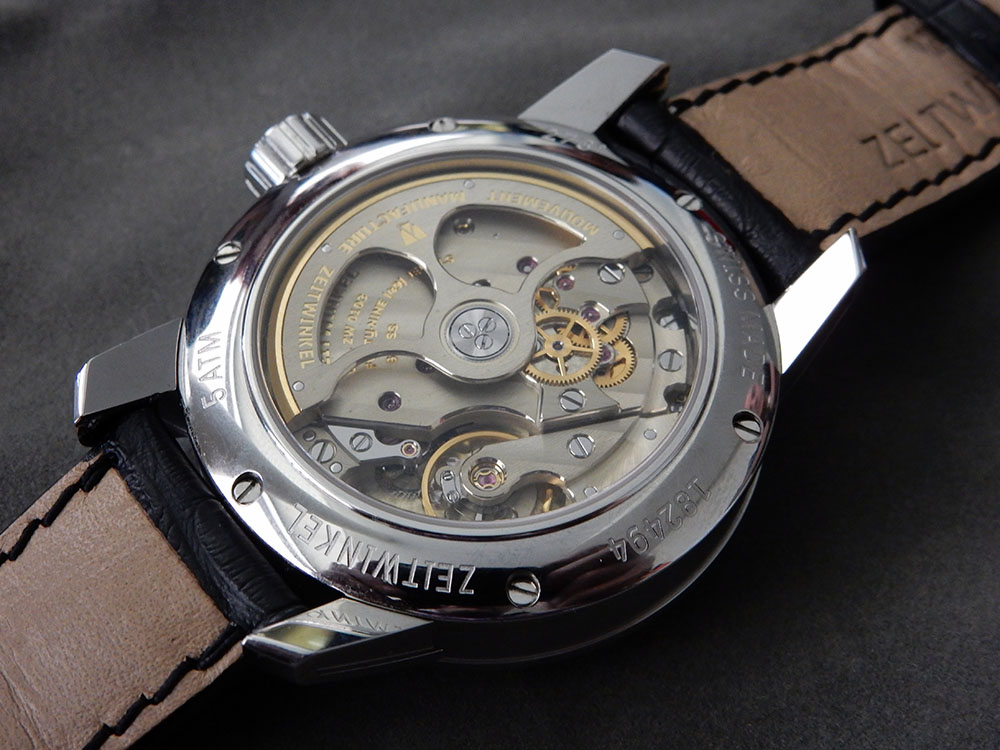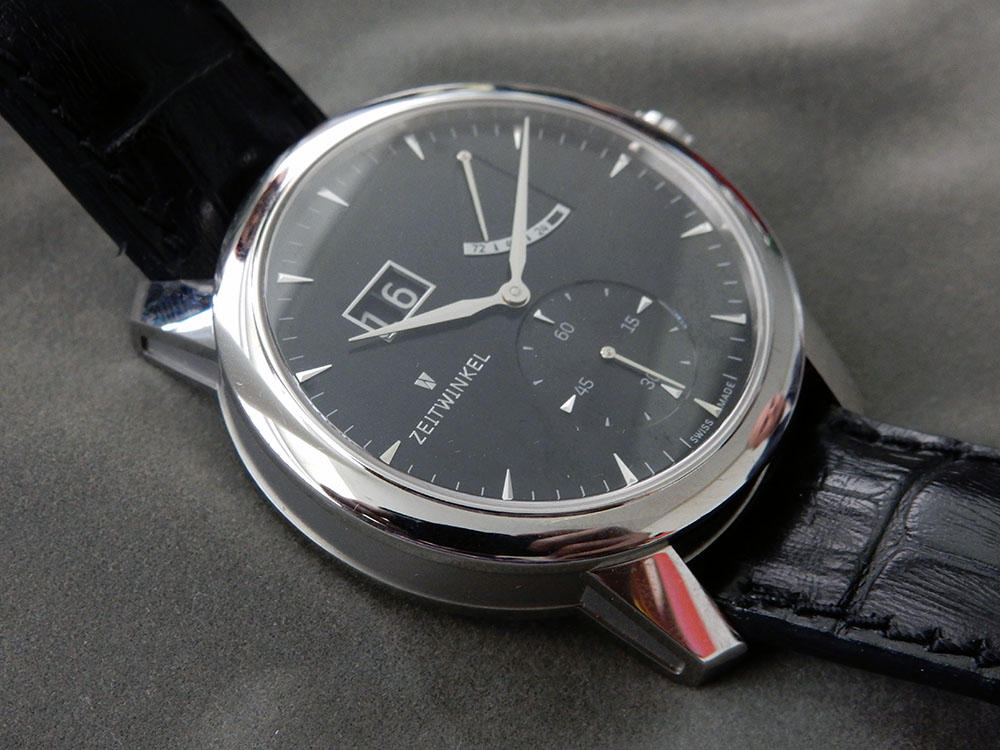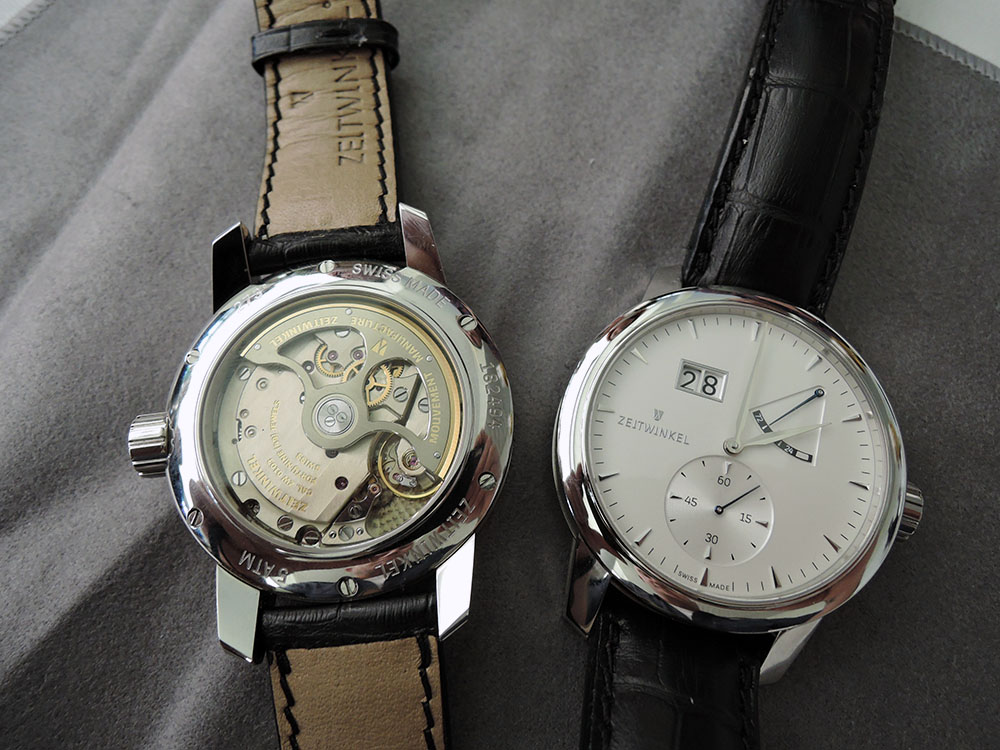 Then we have to move to our favorite brand Glashütte Original as treat us as the stars we are. :-)))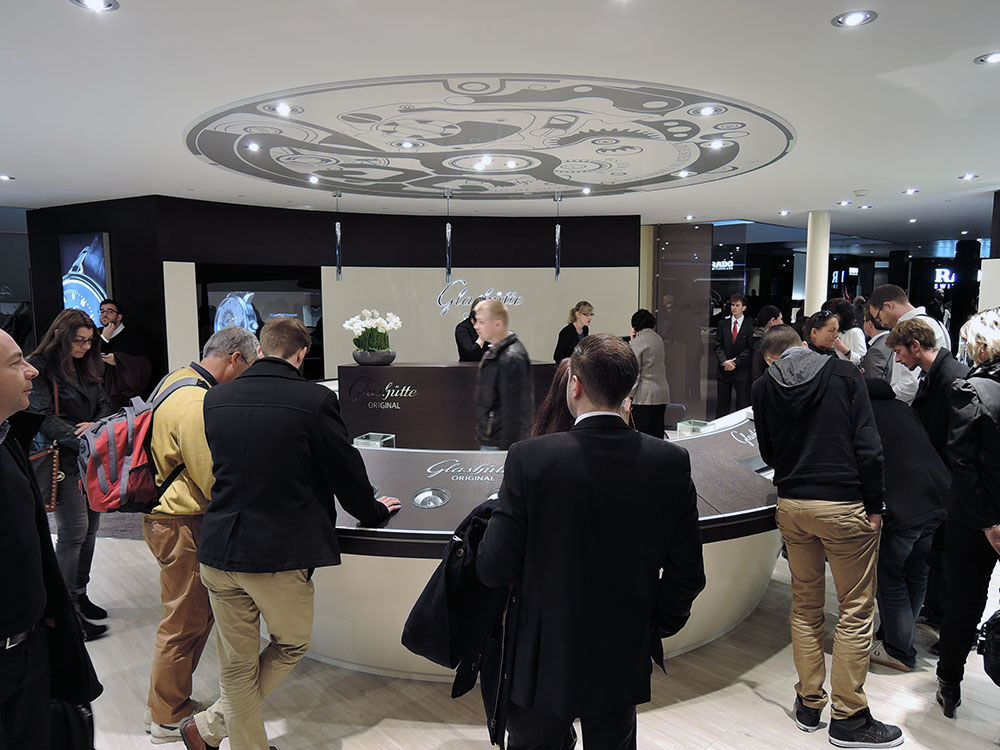 So we now preparing for the news.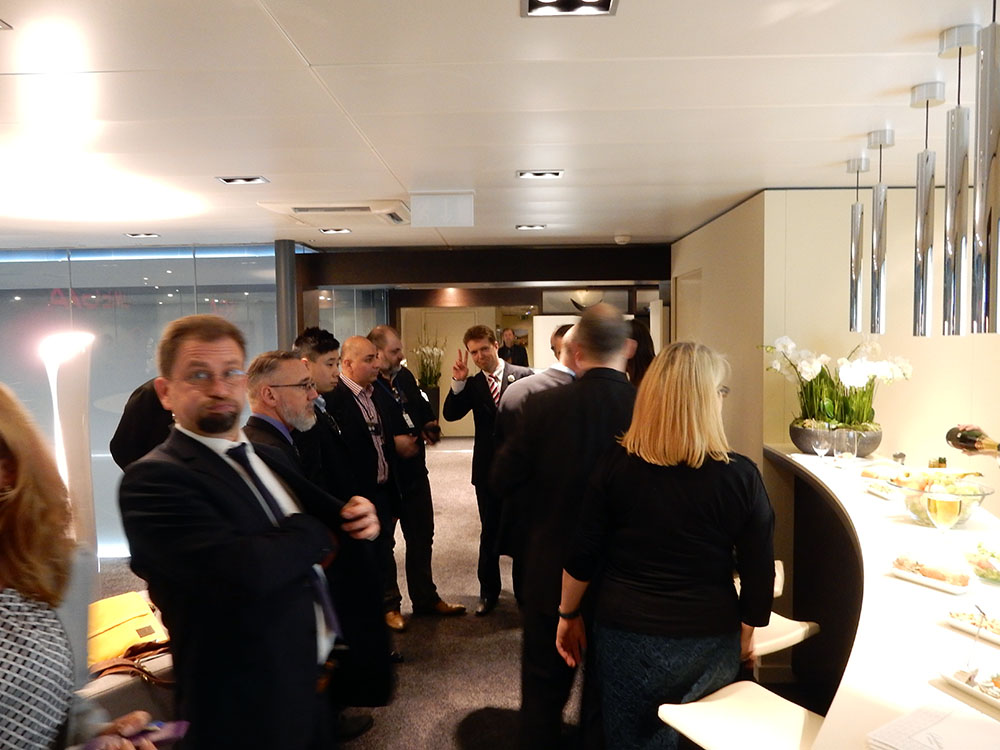 The new Glashütte Senator Cosmopolite that shows all 37 timezones.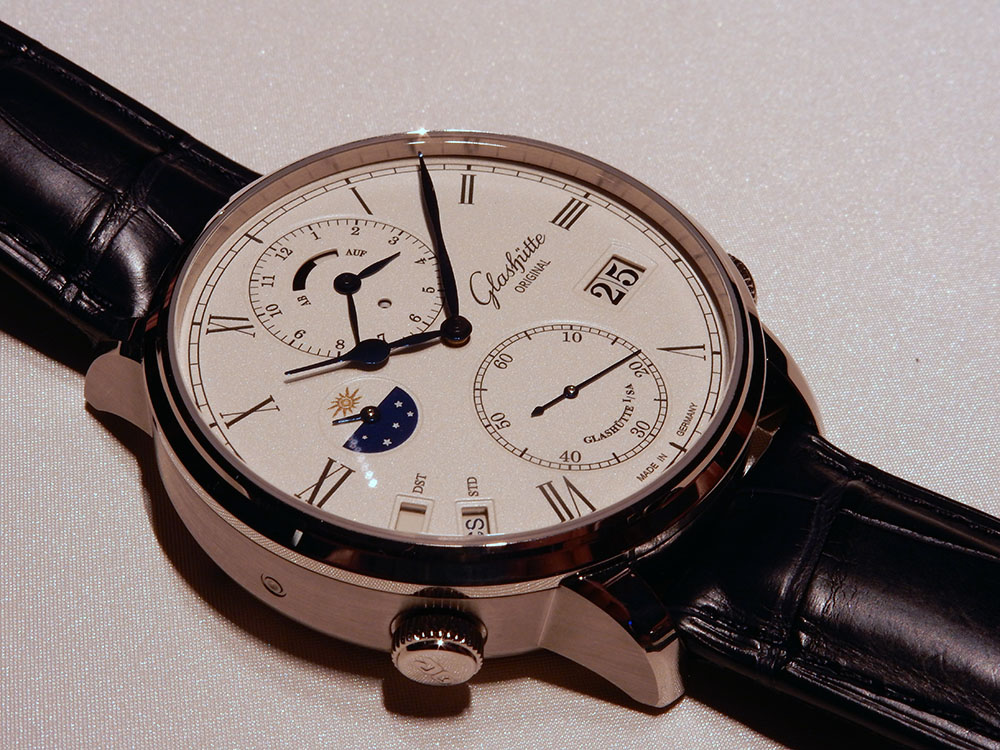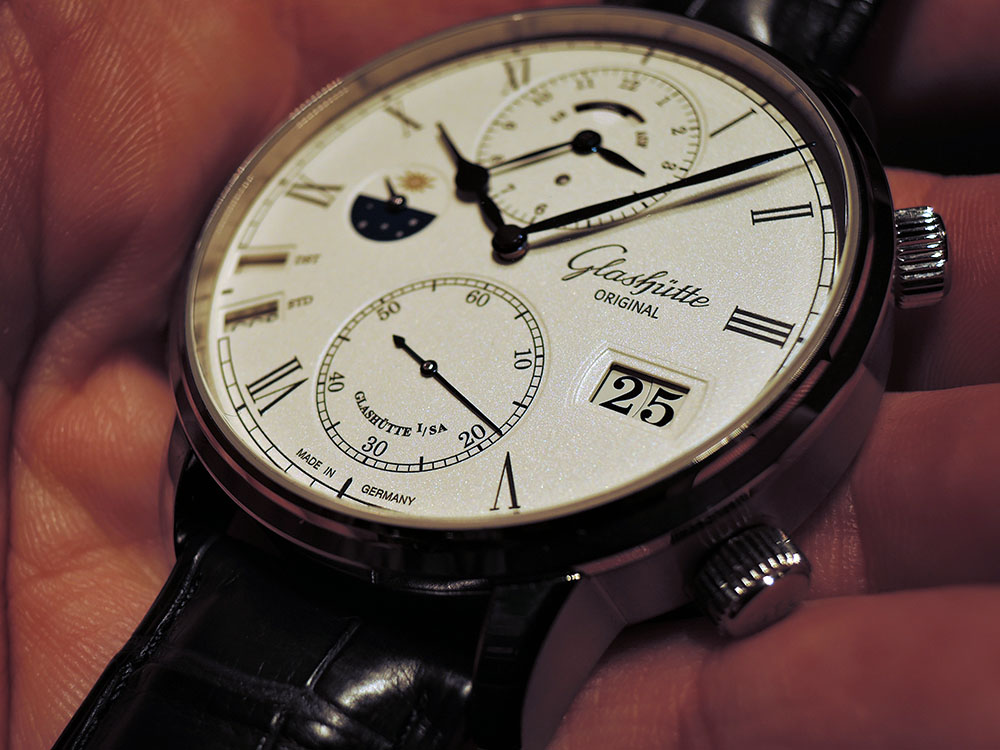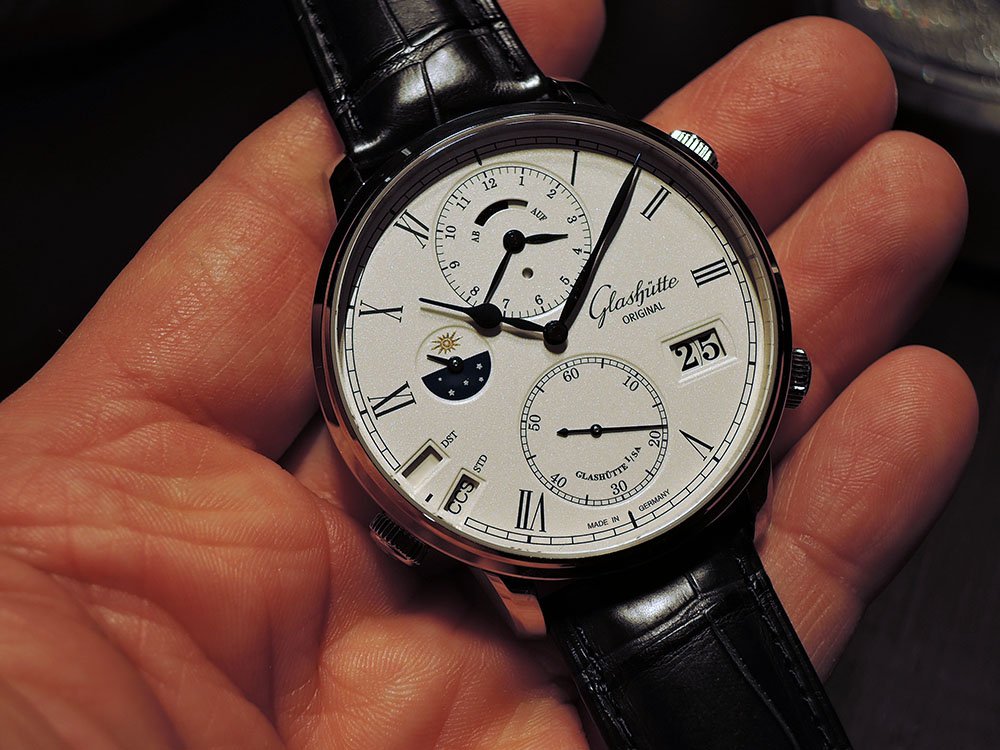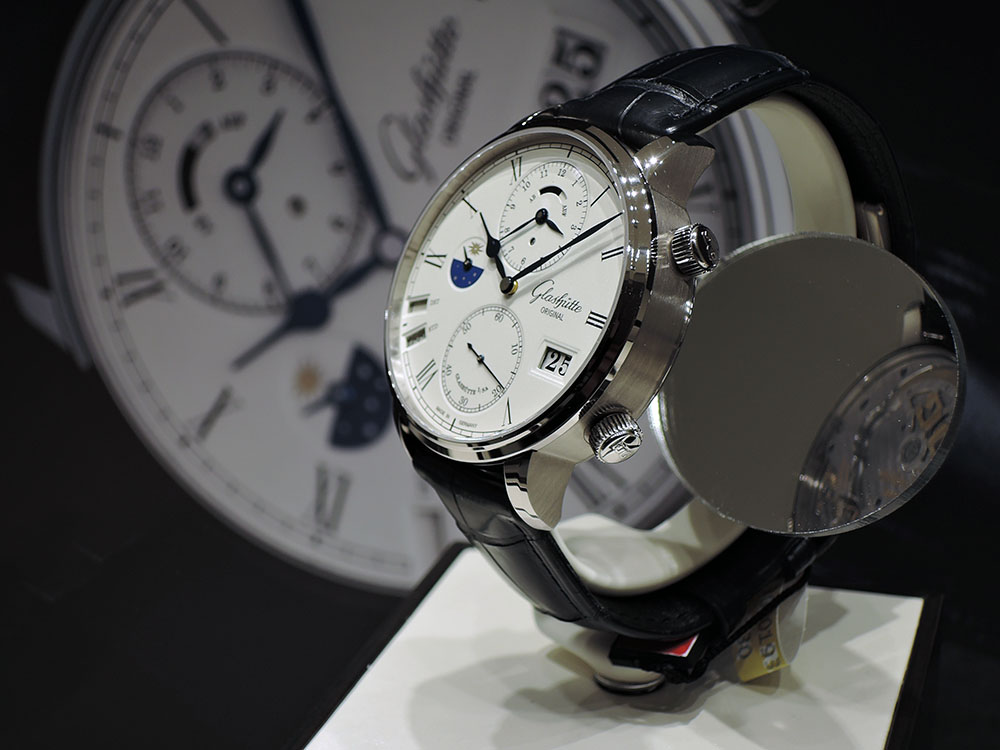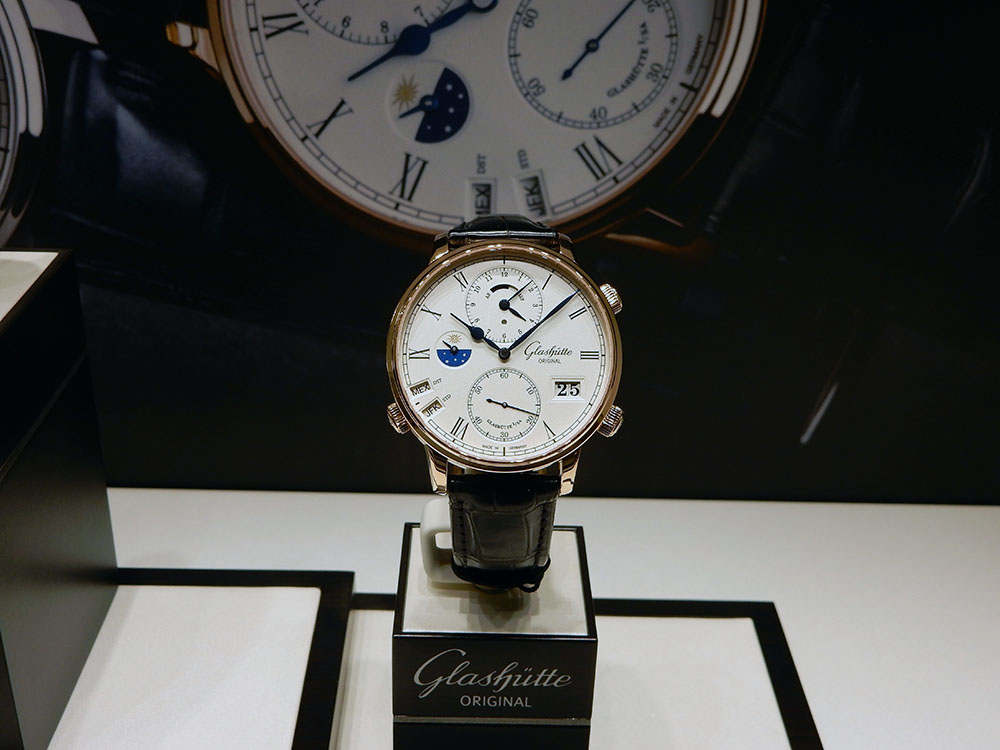 The new blue Panomaticlunar and the Panoreserve.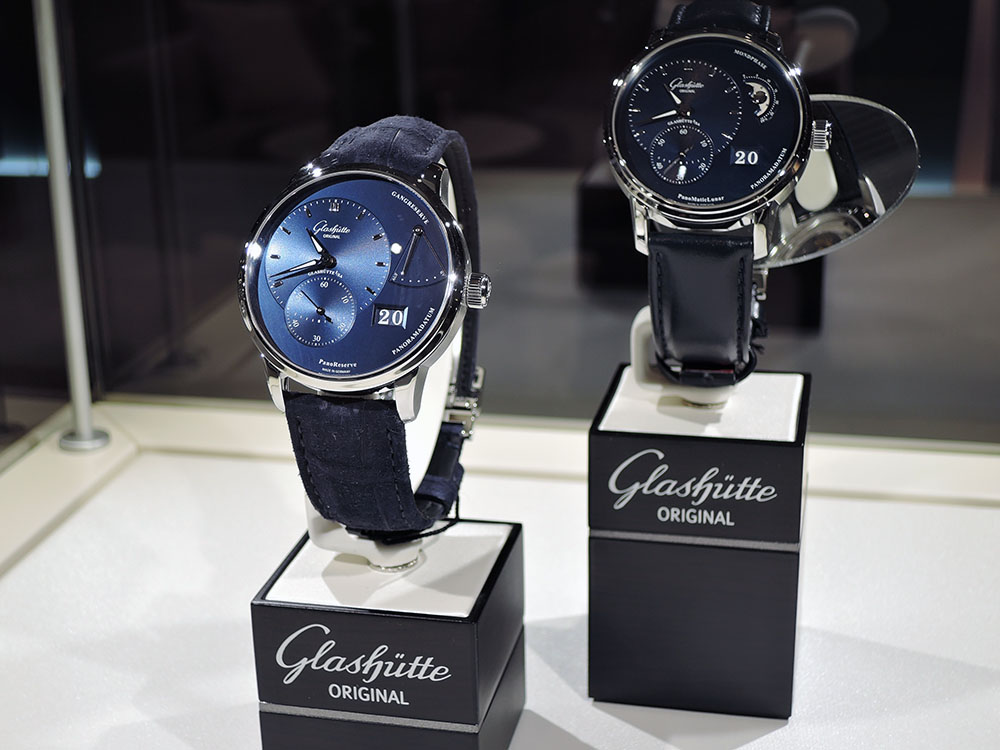 The new Senator Observer with luminova.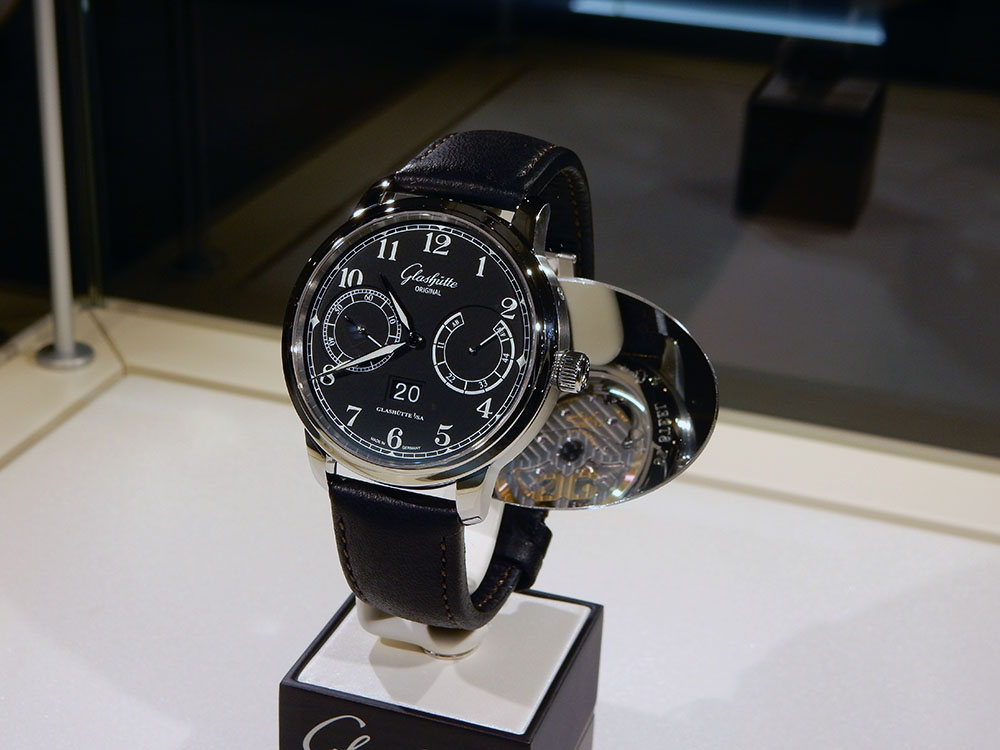 After the presentation there was a lot of time to talk about the news.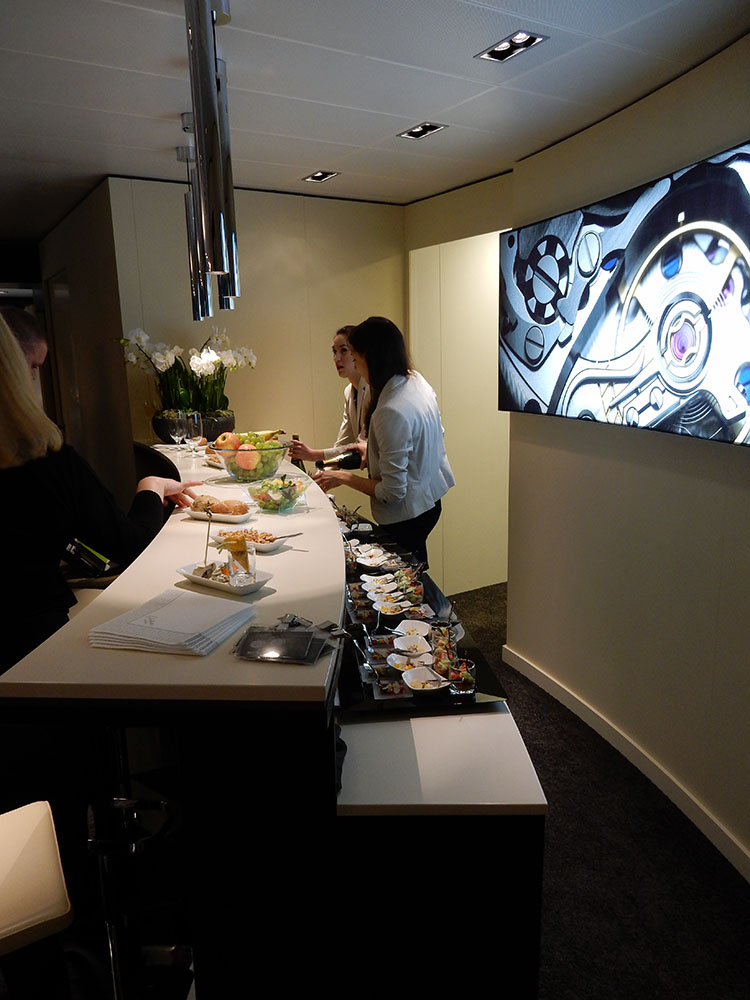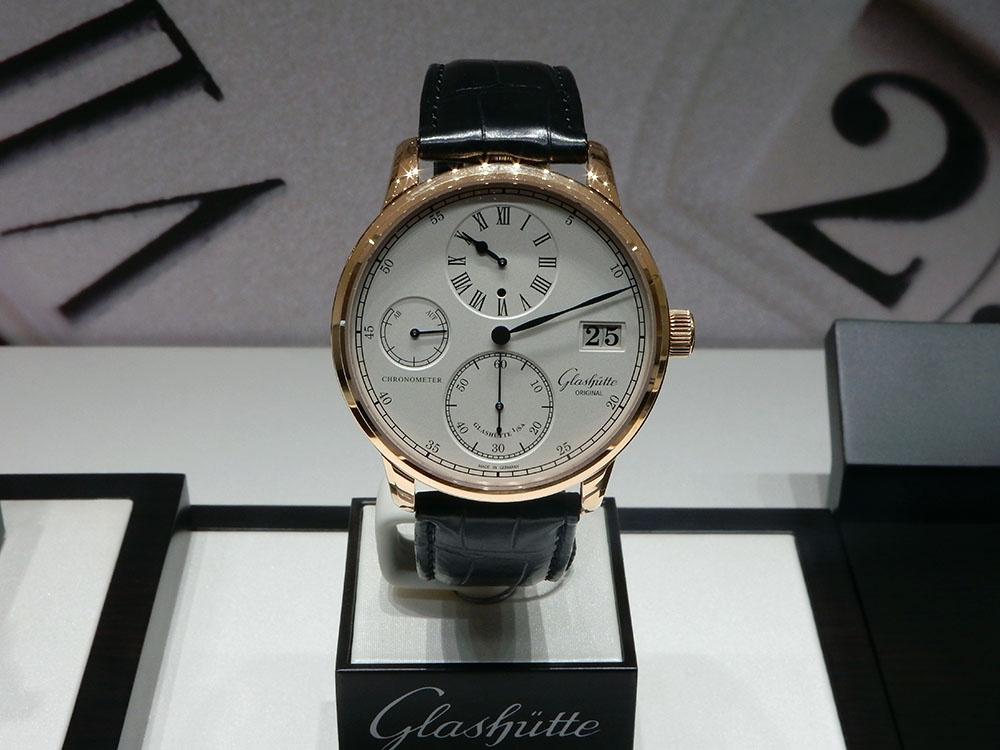 Then we went out.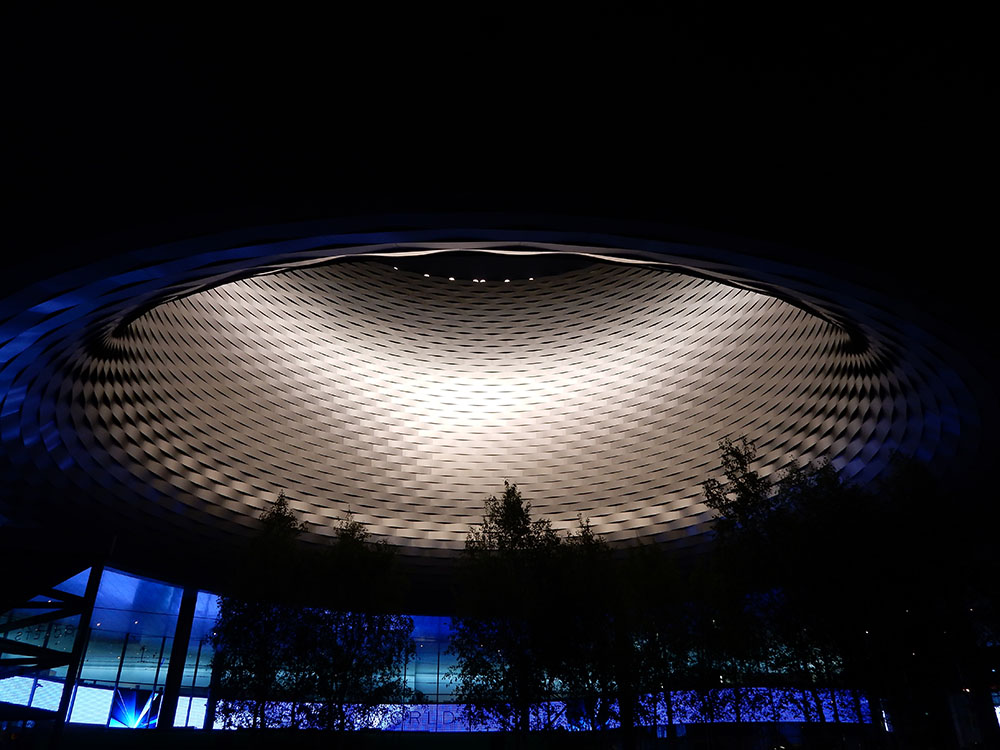 And the dreamteam have to get something to eat.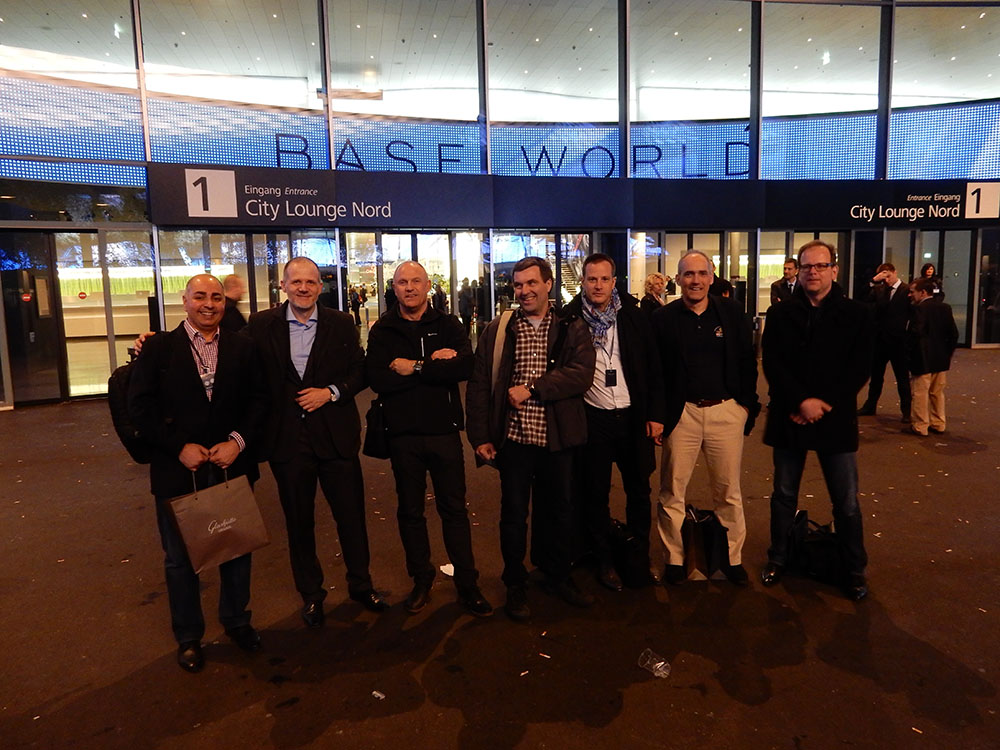 Some random shot from some independent brands.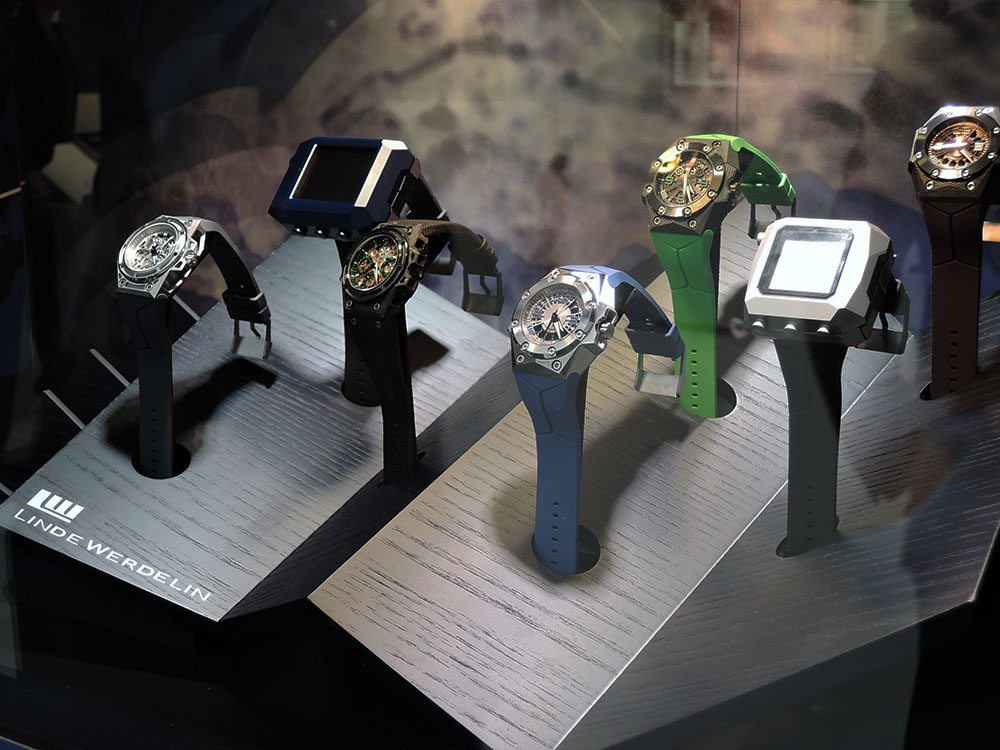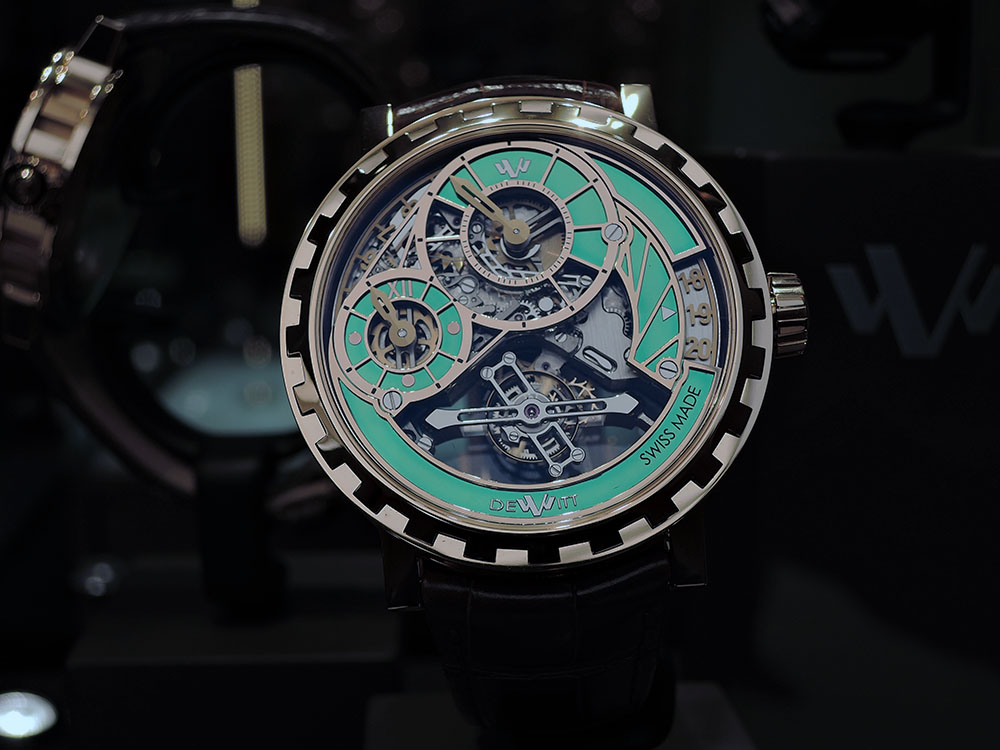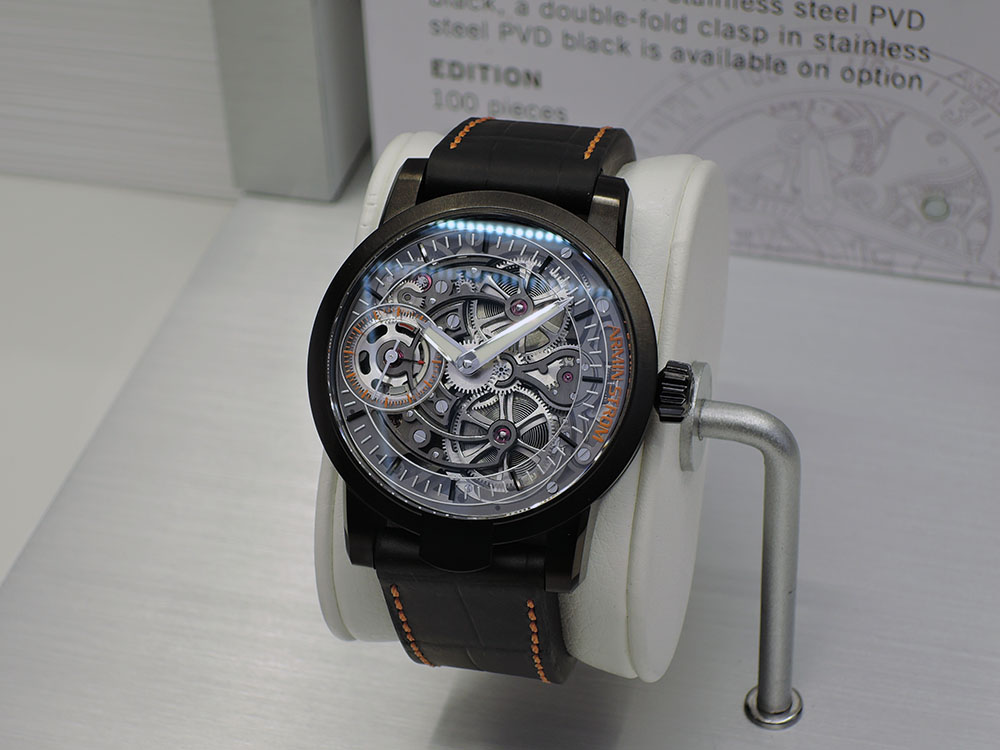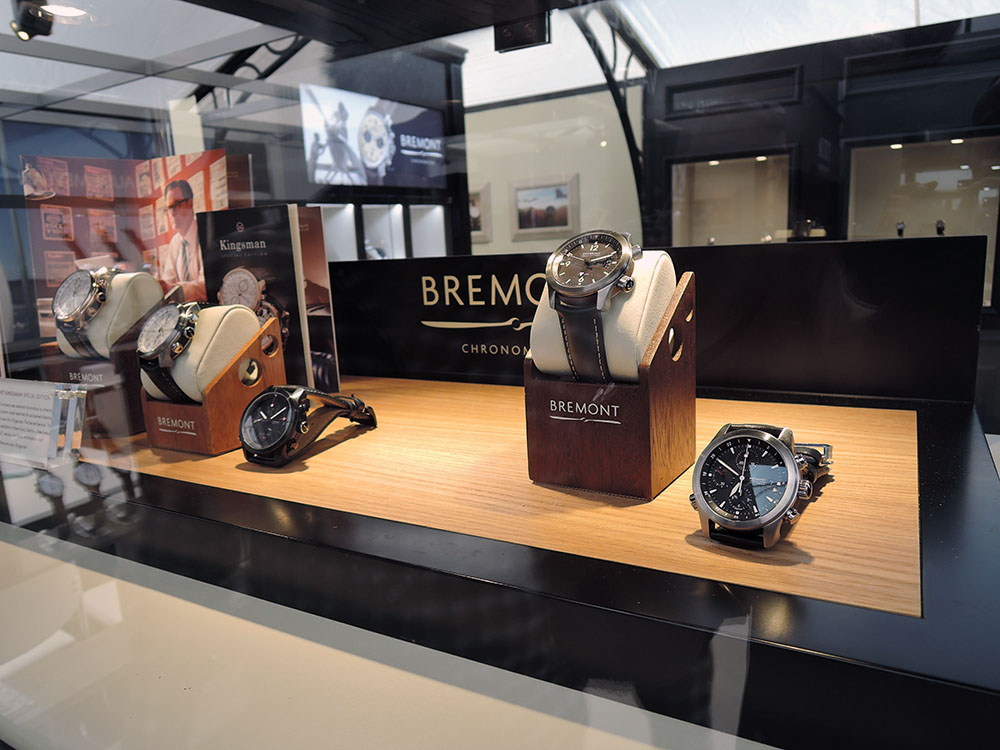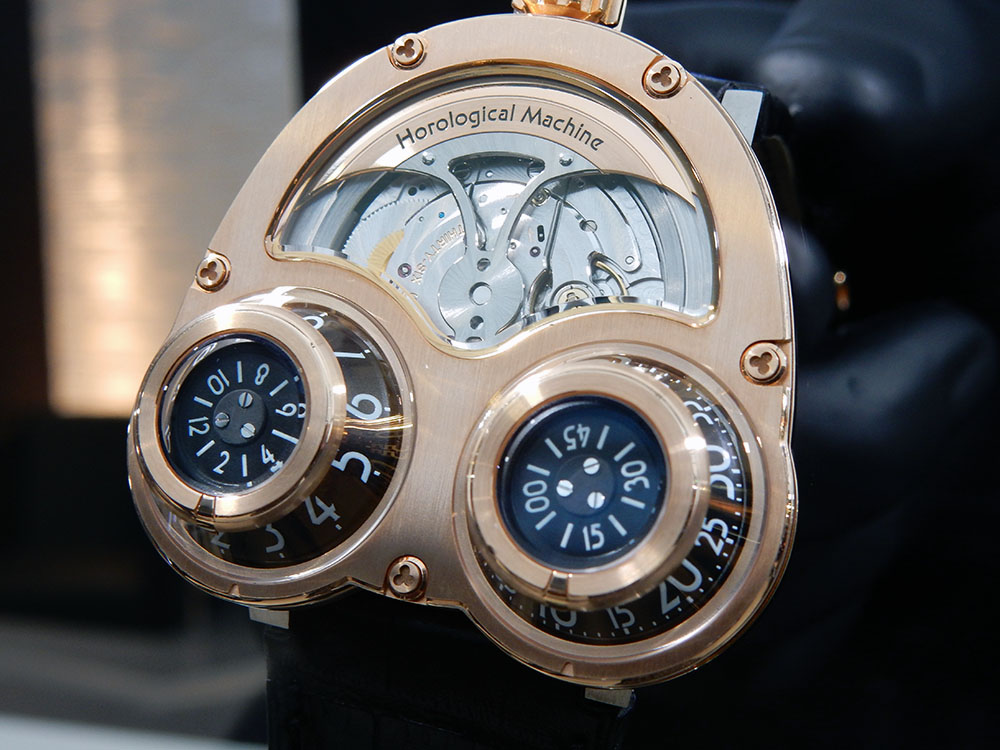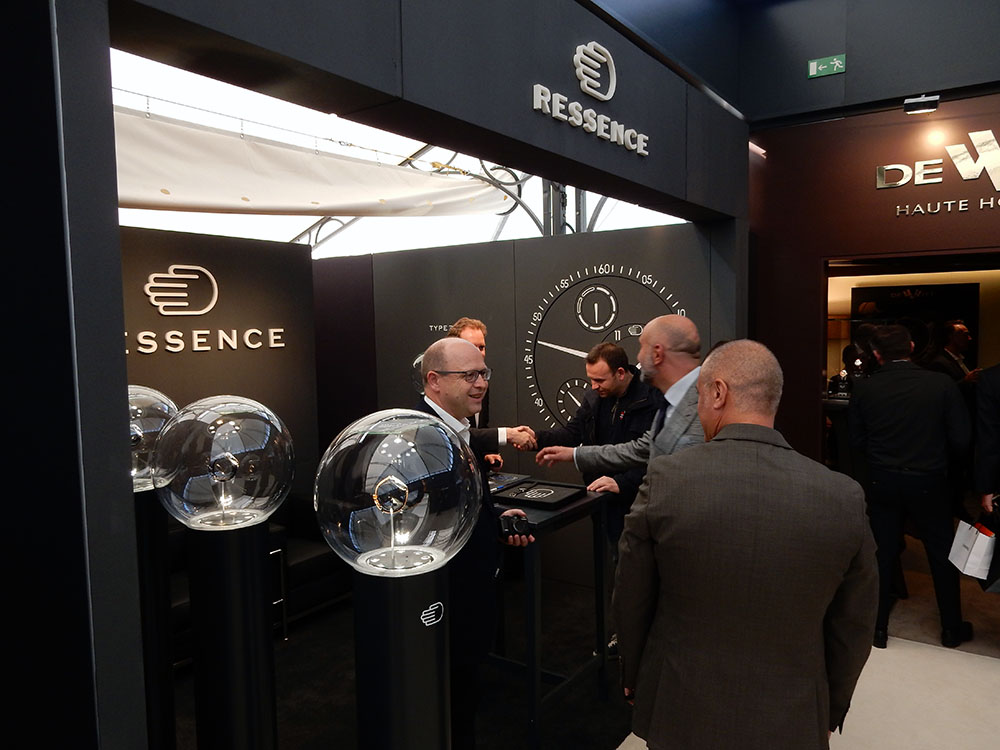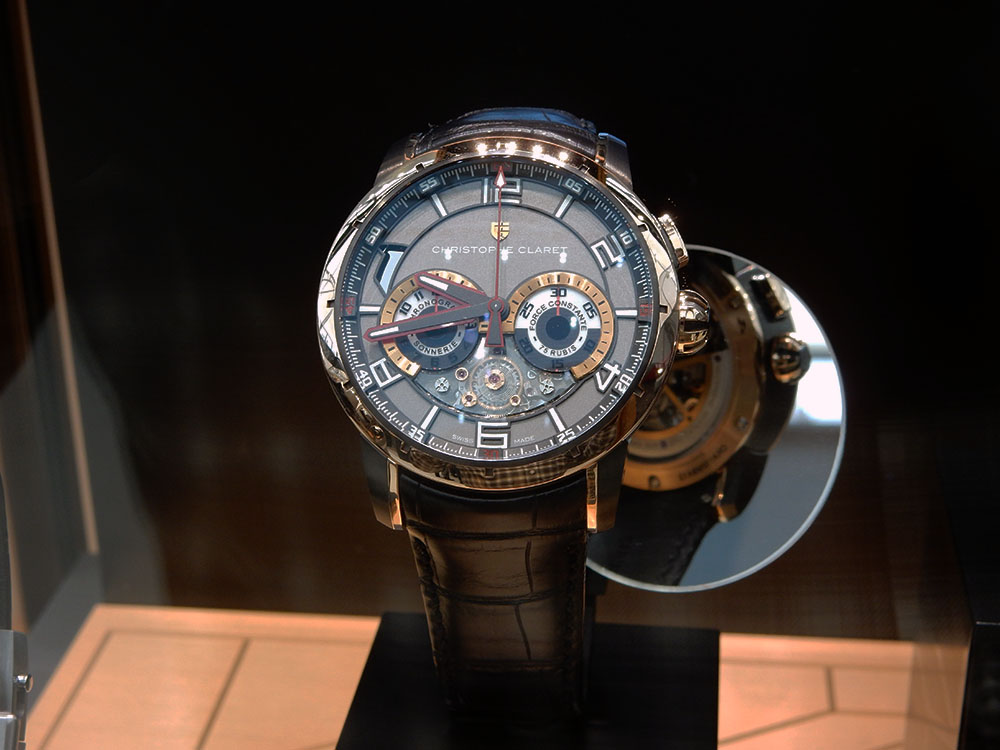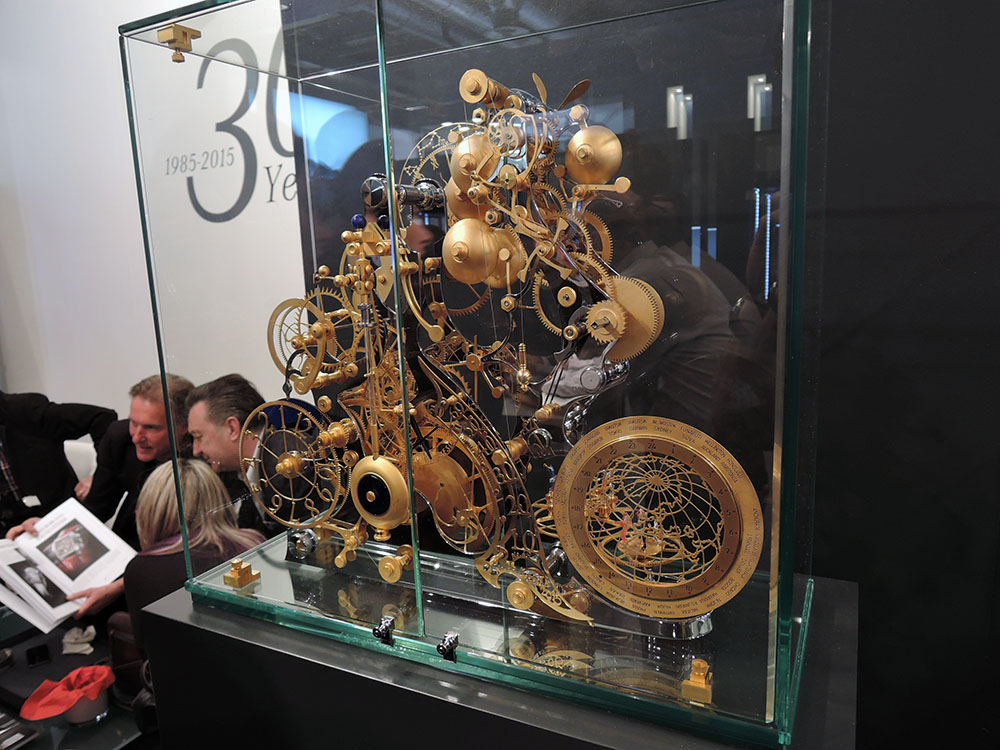 We run into a few recognized faces from GOS Watches.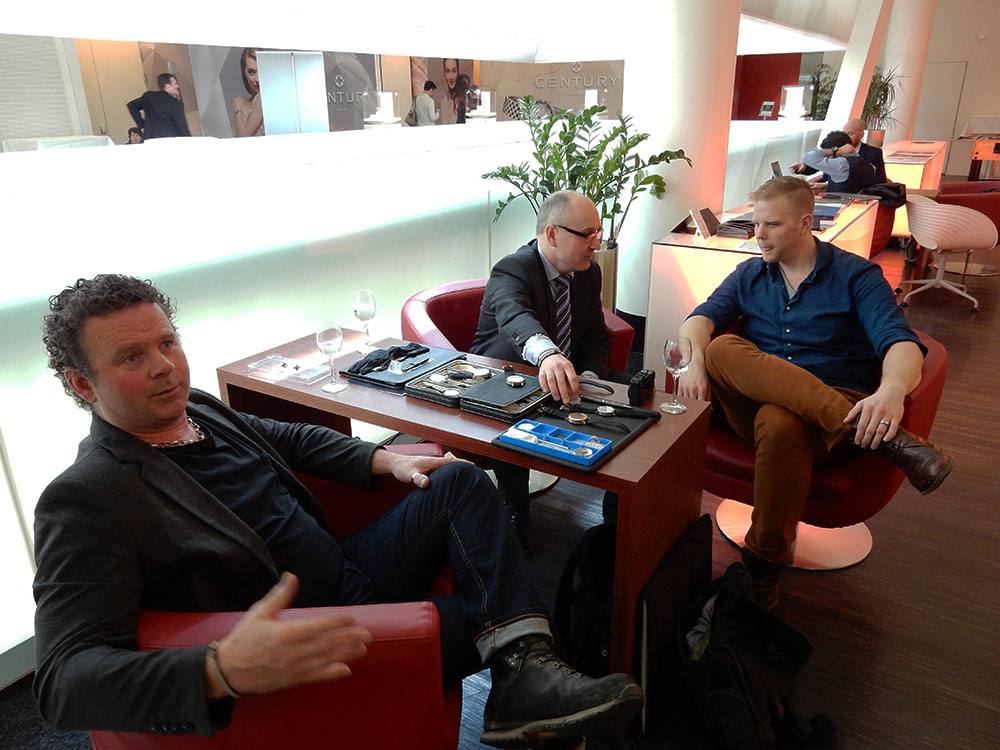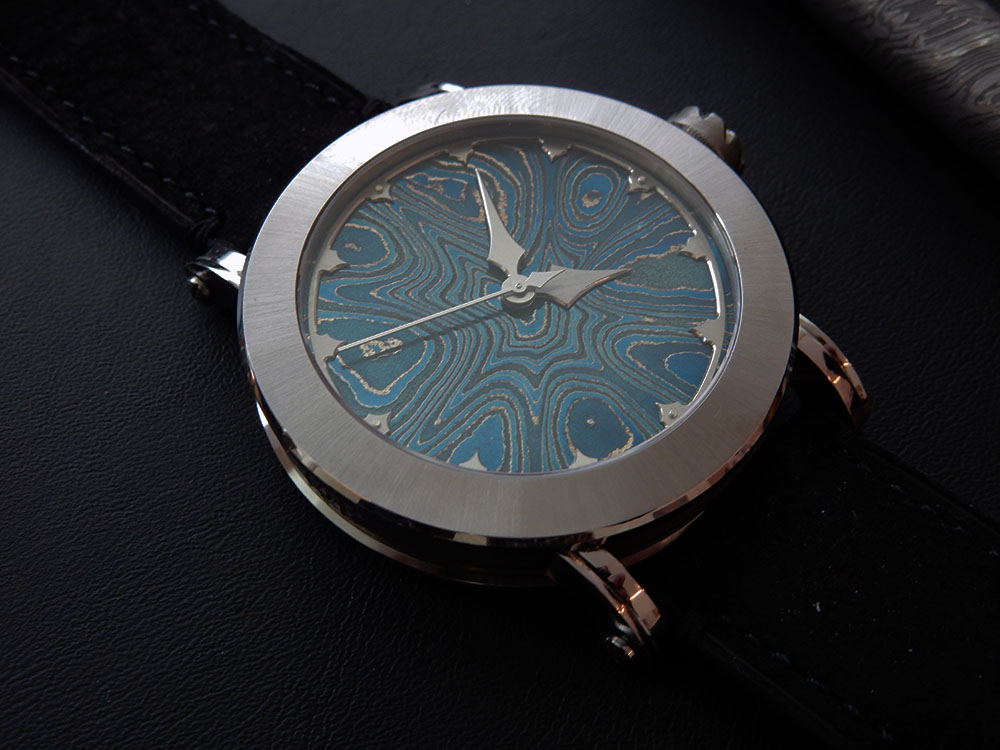 A very special Patek.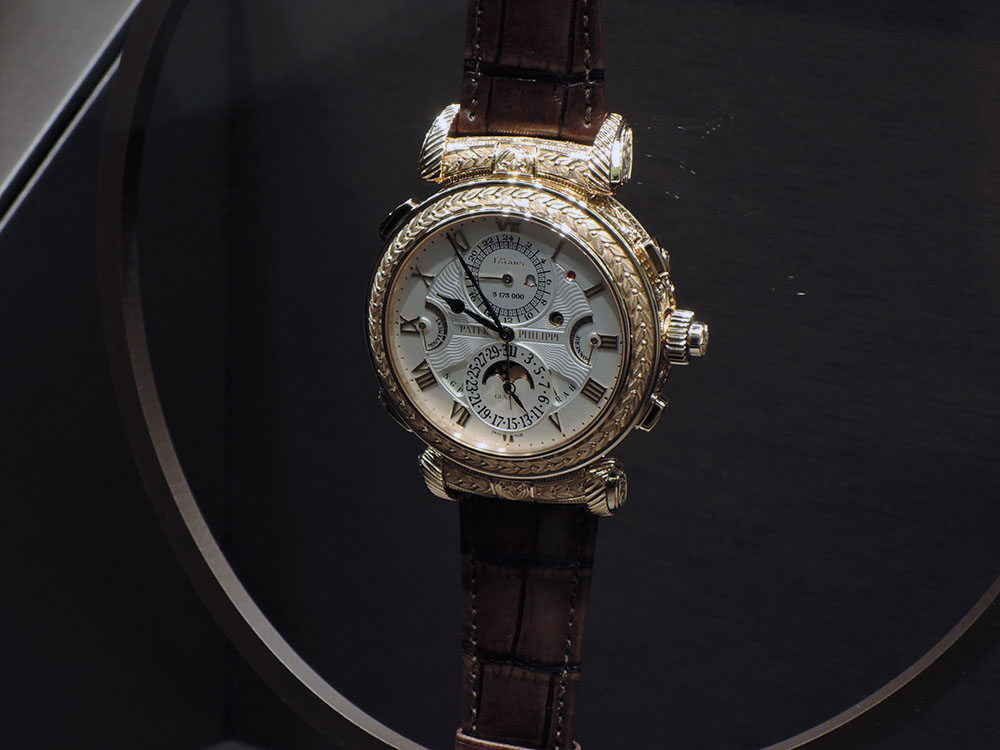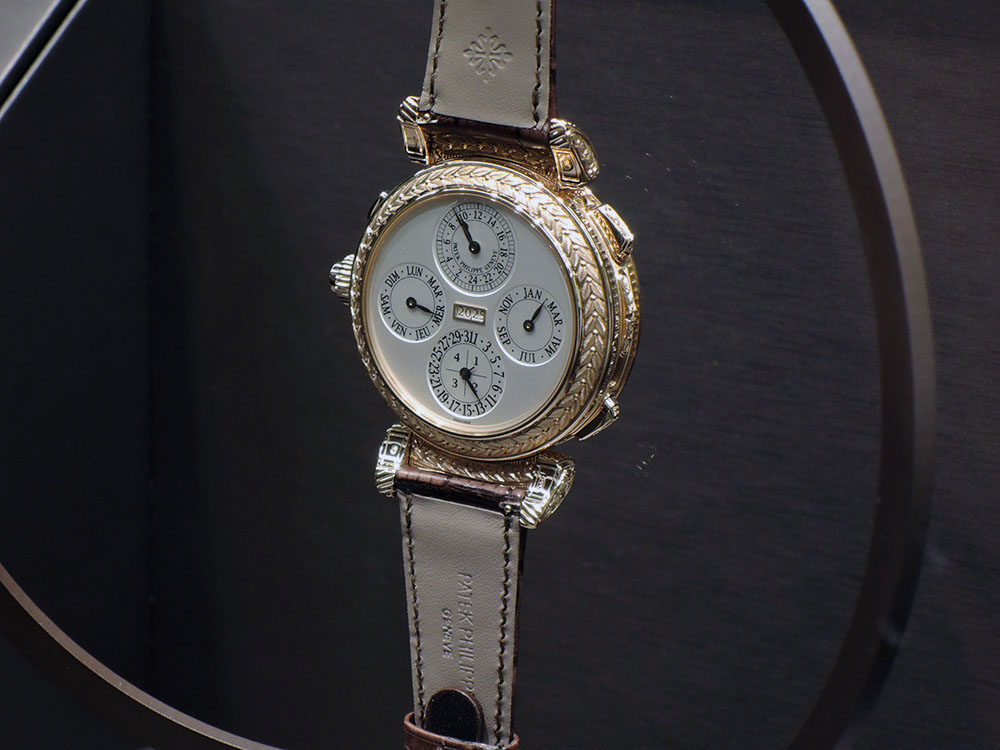 Then we finish the fair with a special evening with Daniel Nebel at NORD Zeitmaschine.
First he show us Basel and the surroundings from all the tram lines before we find his car. :-)))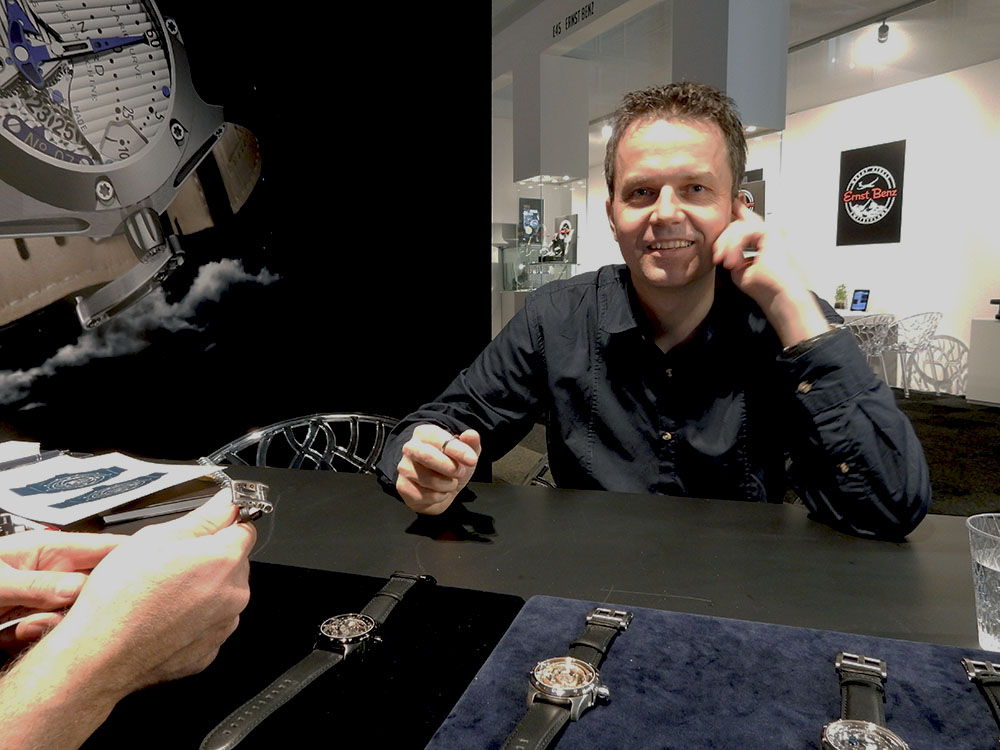 Then we go to his workshop.
This guy is a genius that have build not only his watches, his machines too. Here he told us about his work.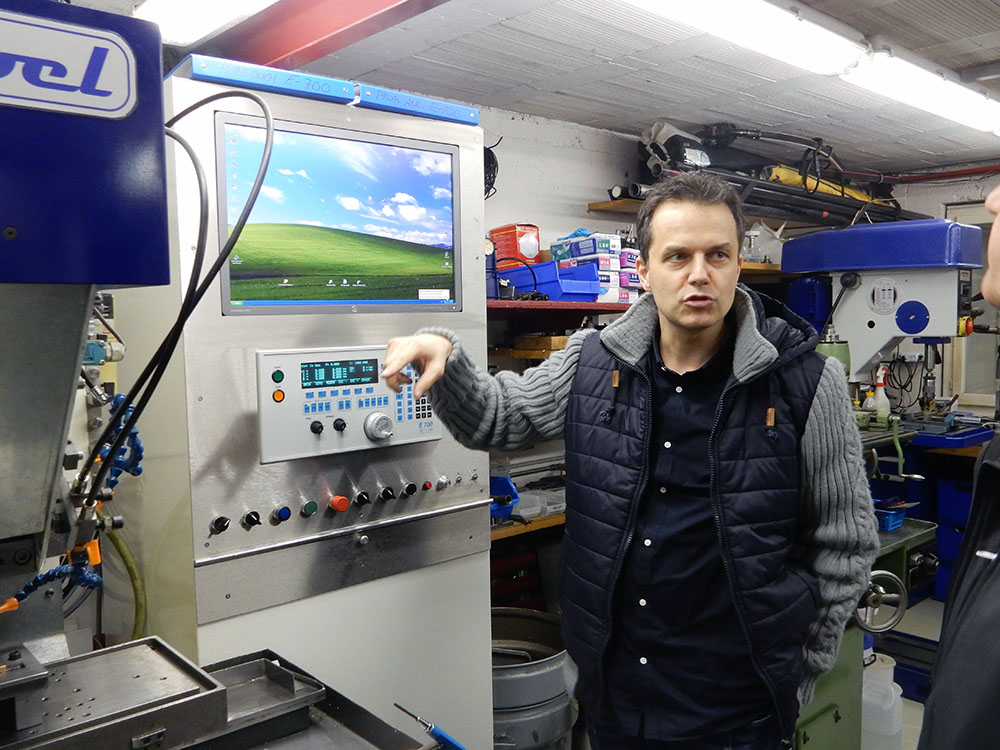 He is showing how he reset the machine.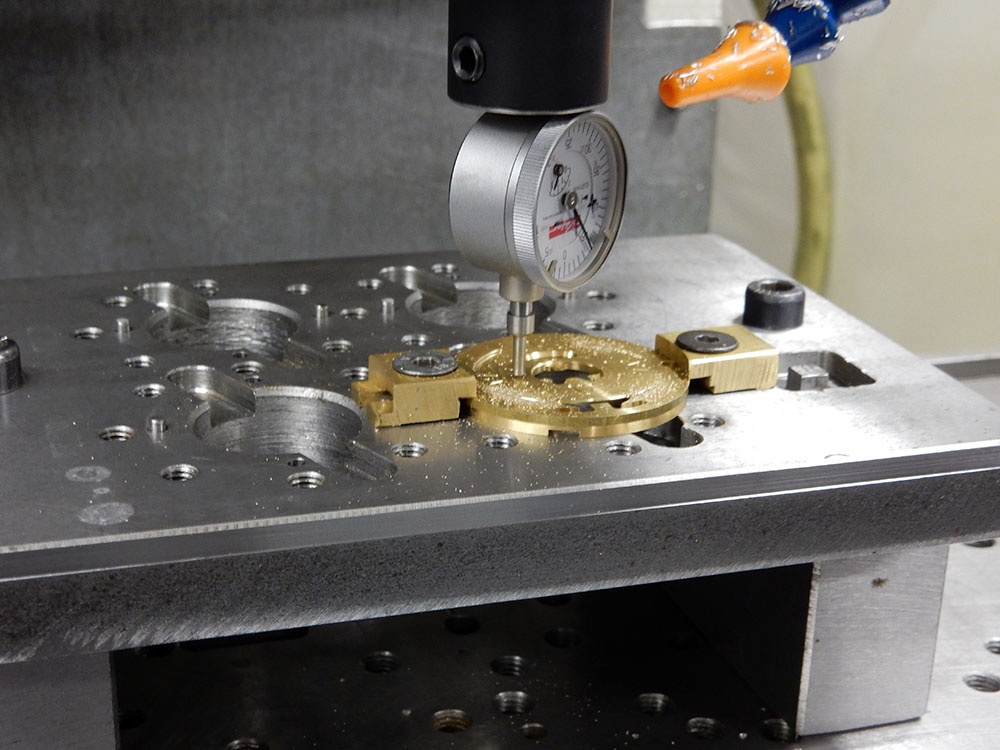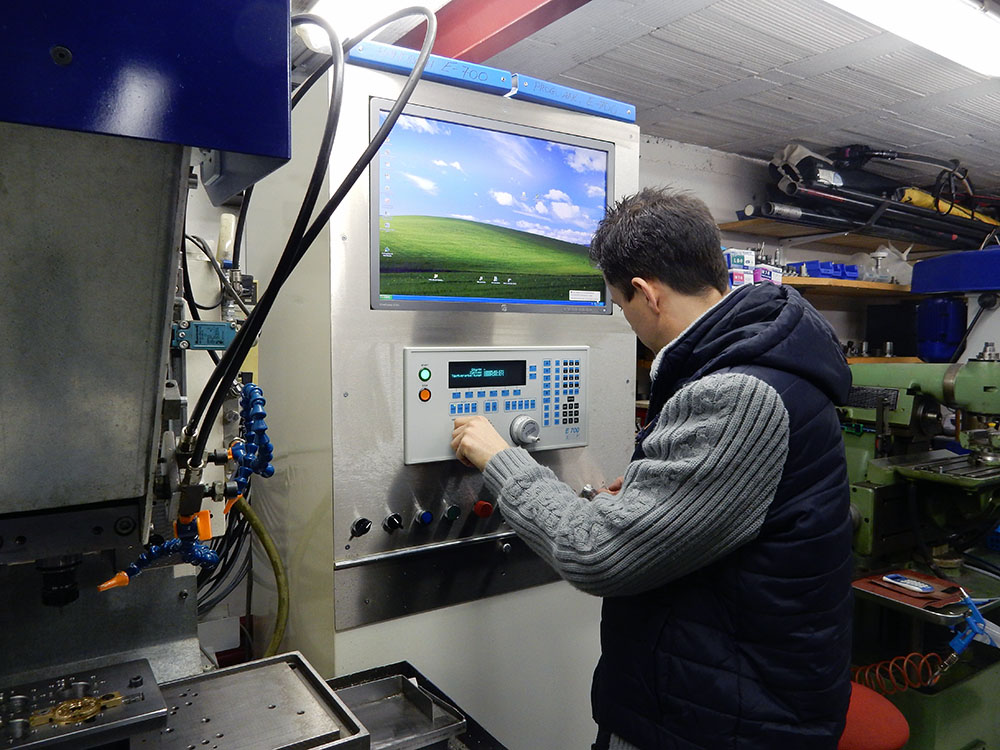 And then do some work at the plate.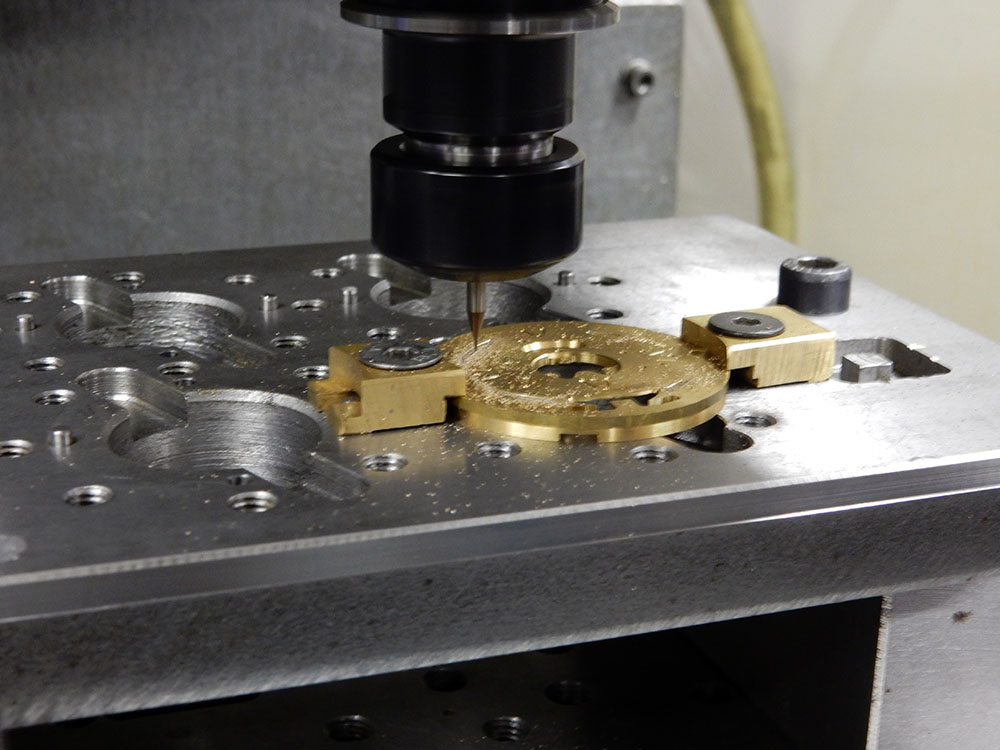 Daniel have build the machine too.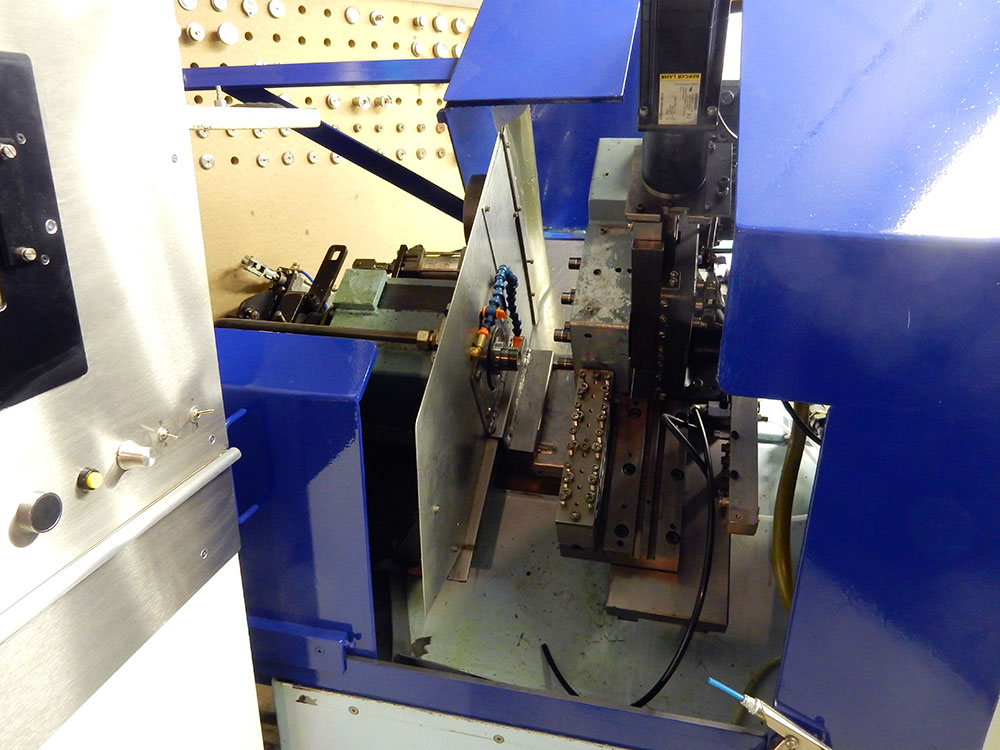 It's impressive he even do his gold and rhodium plating inhouse.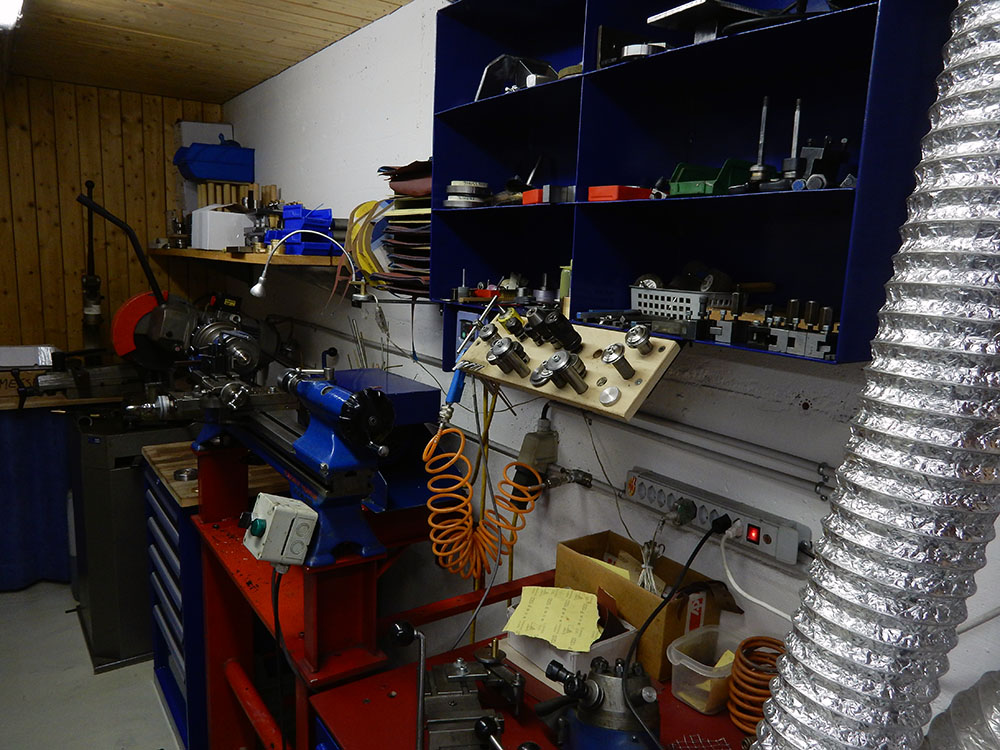 Here he explains about the Variocurve case.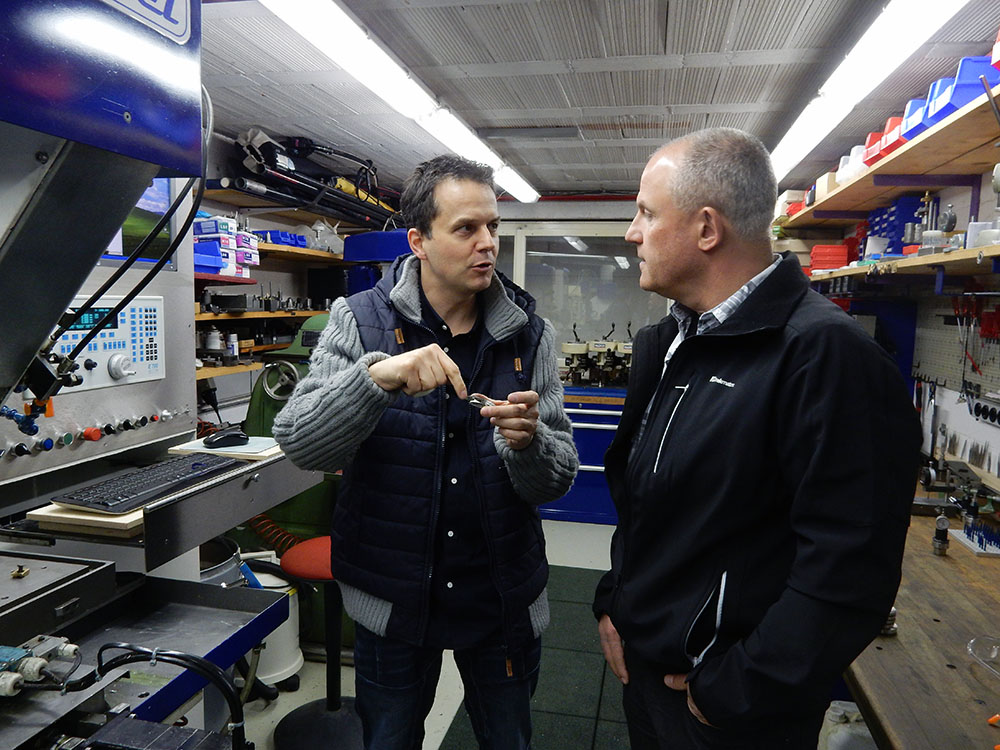 And the settings for the machine.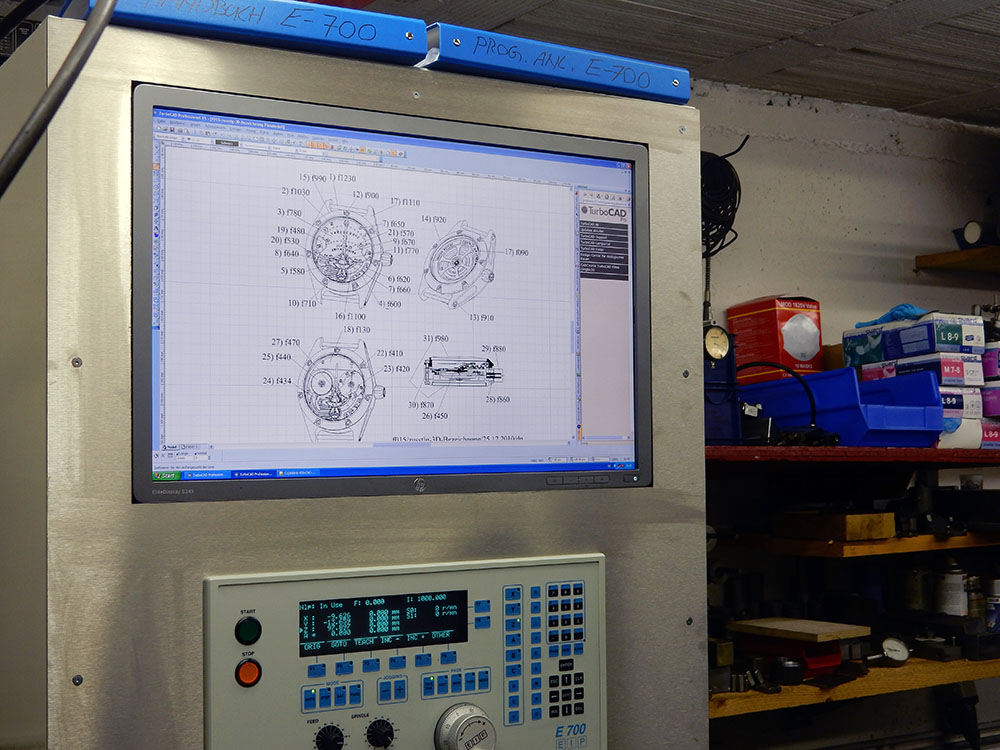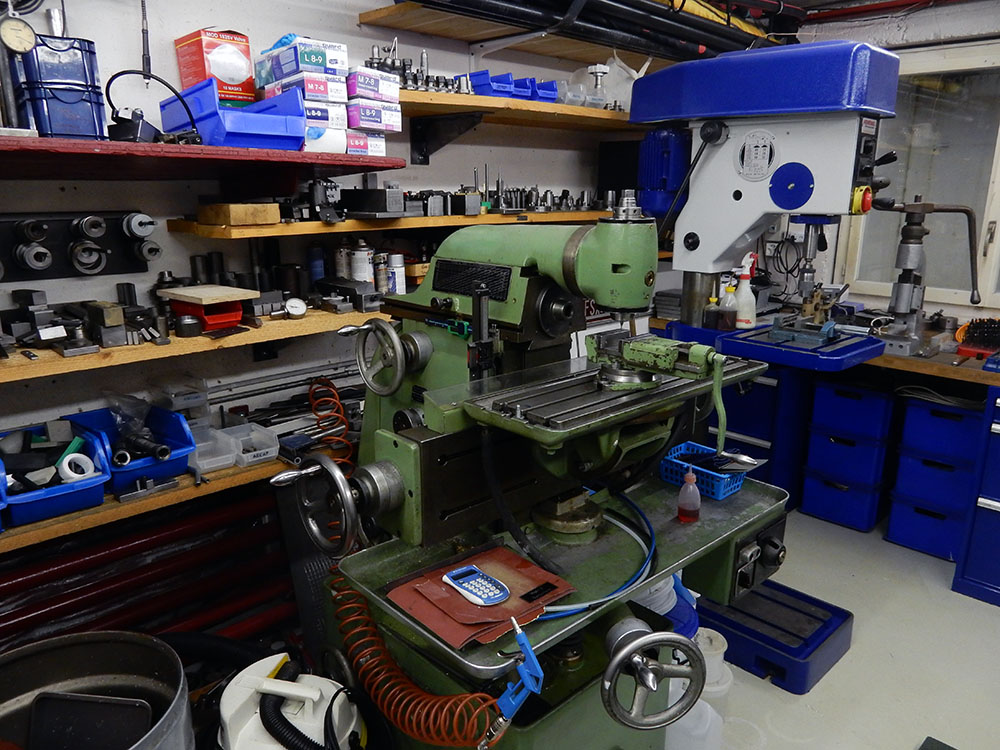 He even print his dials inhouse too, I don't know if the guy have some limits he try to do all the stuff inside his shop.
It was really great to get this experience and we can't thank you enough for your hospitality my friend. We are speachless.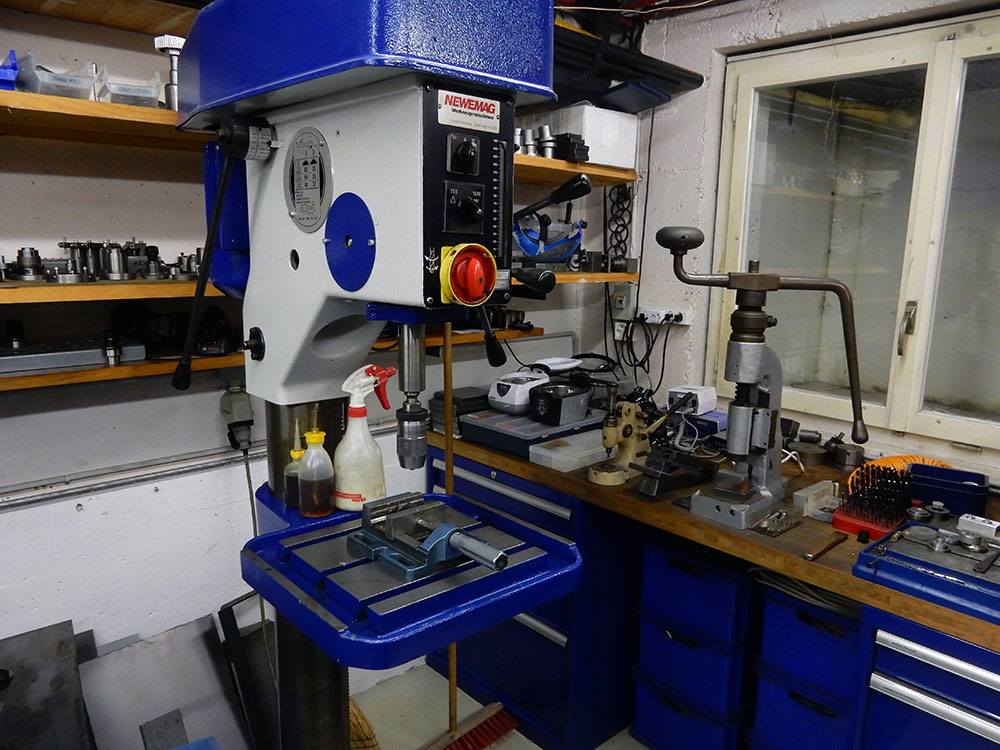 Then we have go back to normal again and hope this was just so entertaining for you that it was for us.
Here is a little movie from the weekend.