Baselworld 2016
I haven't figure it out if he have big beer's or small hands.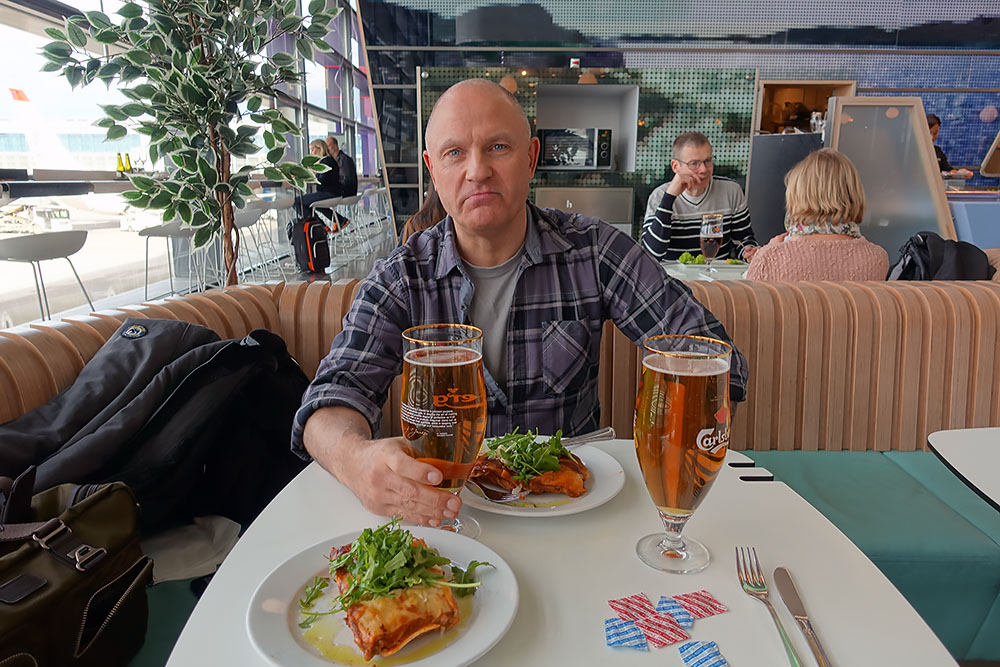 There are not much to do on the plane.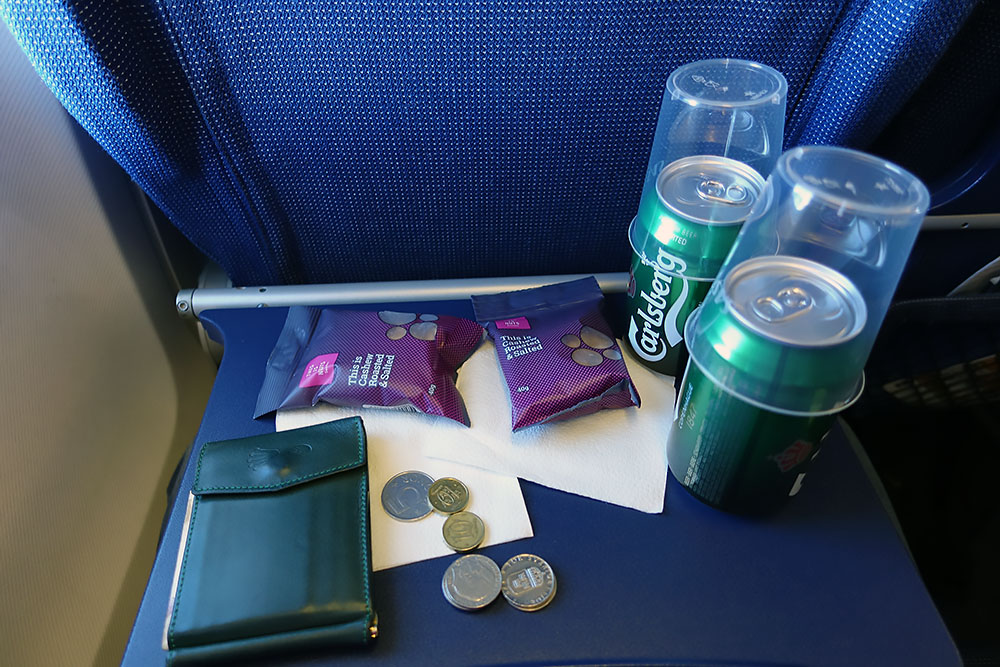 At least now we are in Switzerland.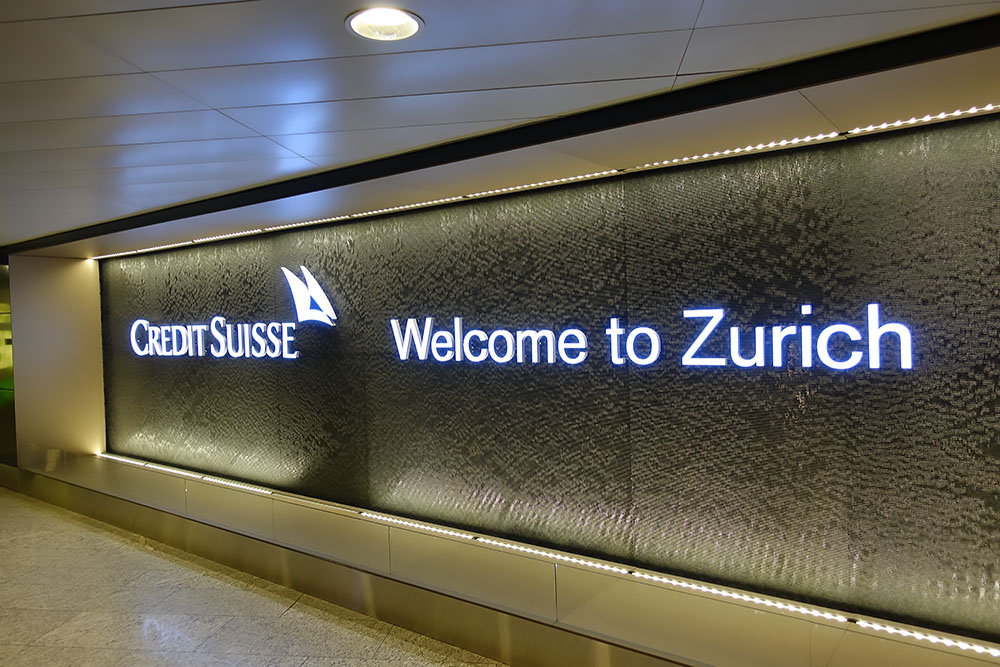 Fast forward to Baselworld at the right side of the fence.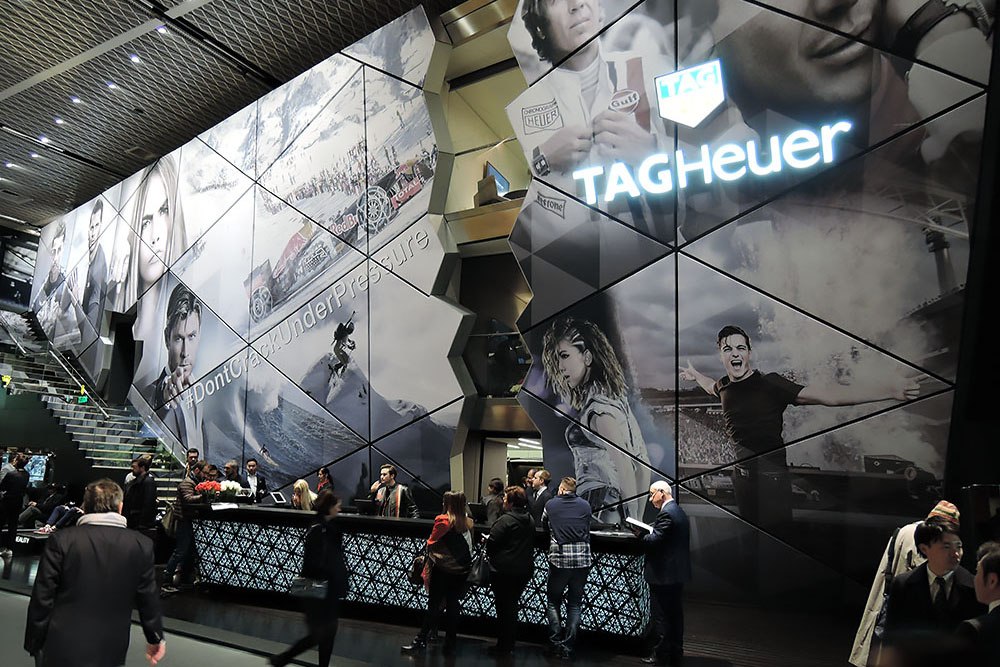 A quick stop at Daniel Nebel to see his new watch where there is a lot going on.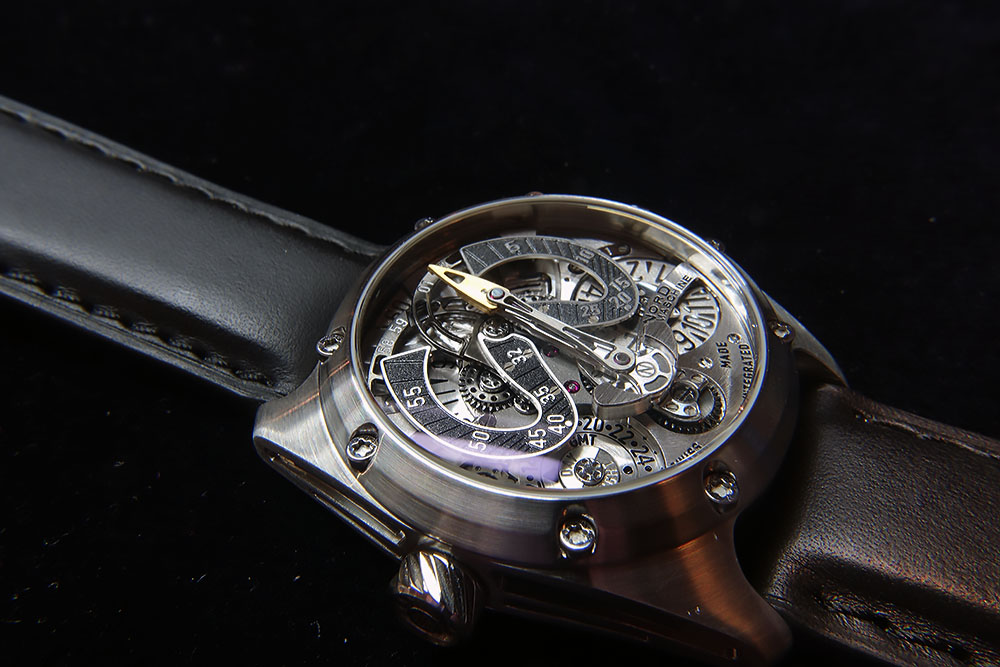 It's hard to explain what it do so look at the video at the end.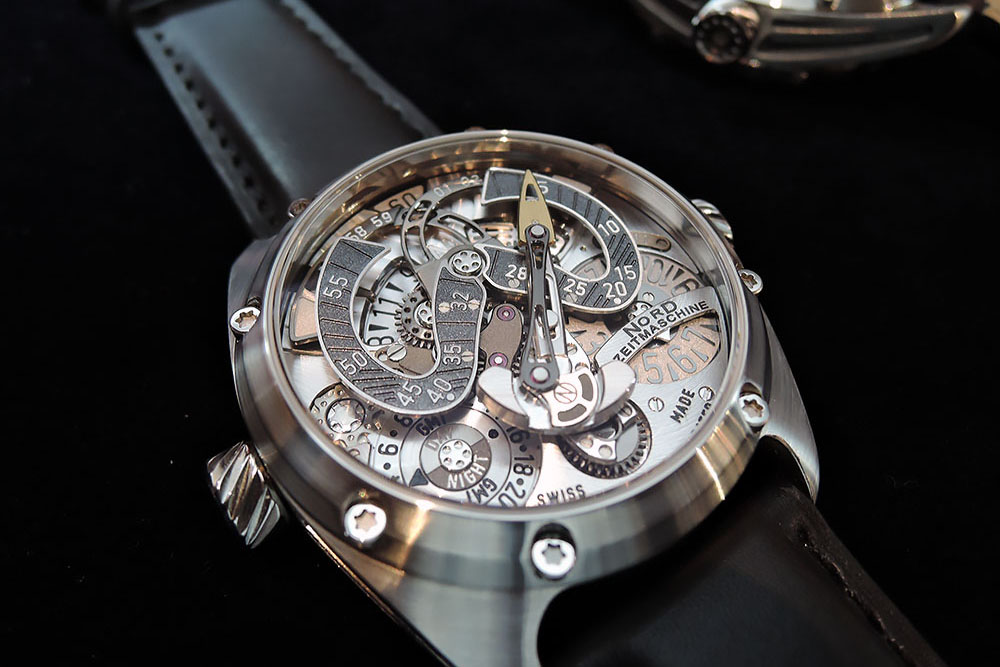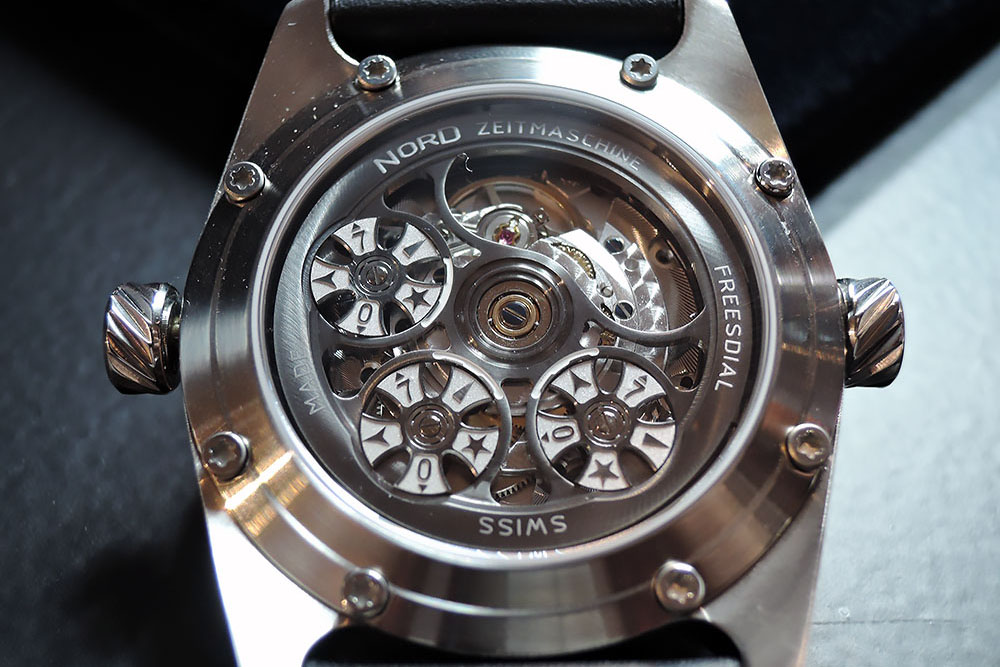 Next stop Rolex.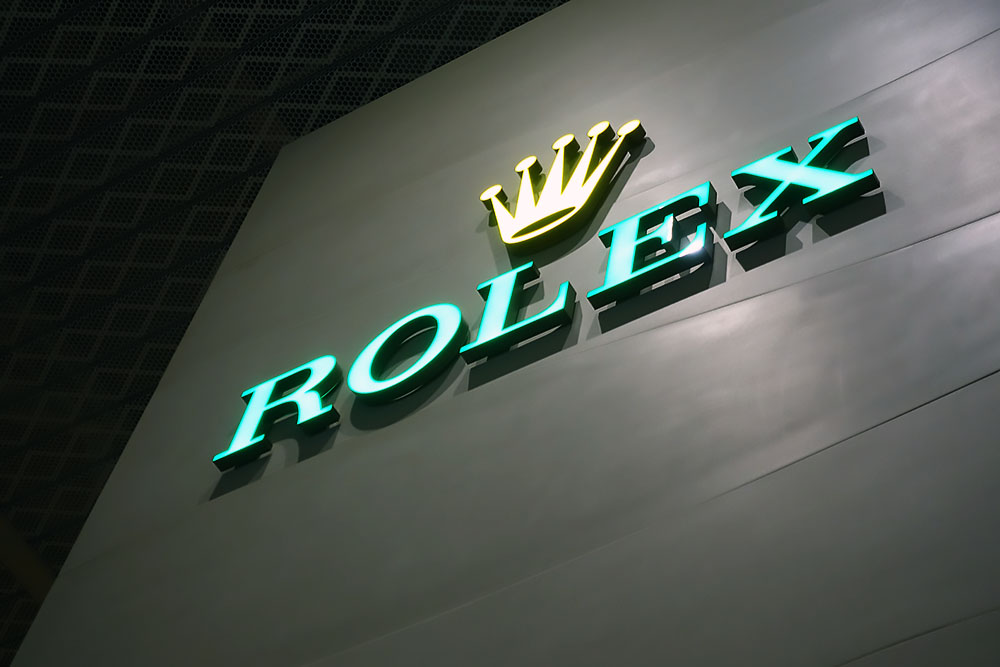 Wow a new bezel, creative guys.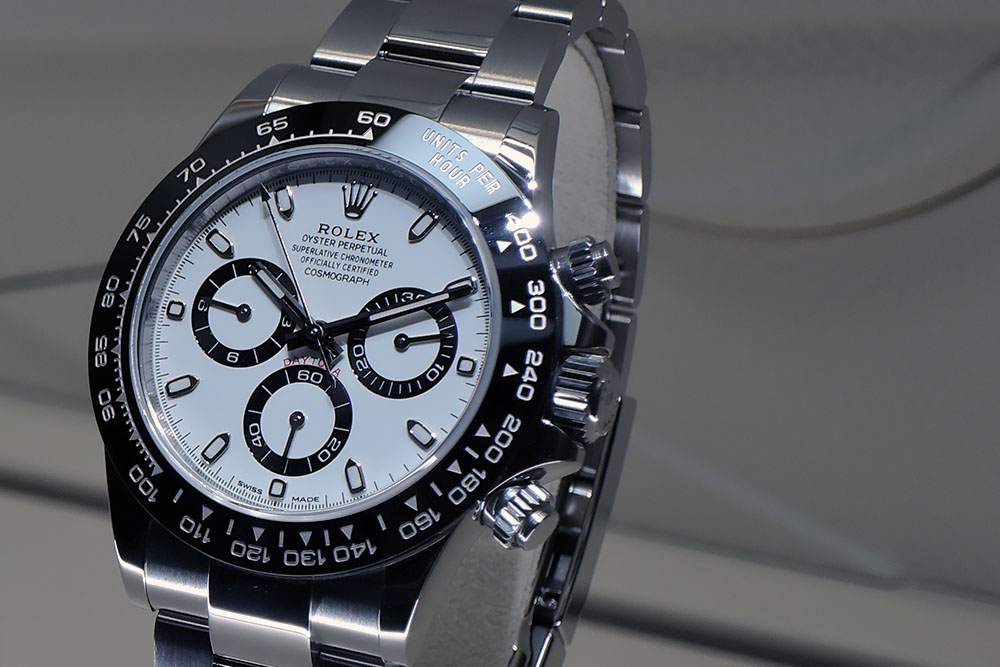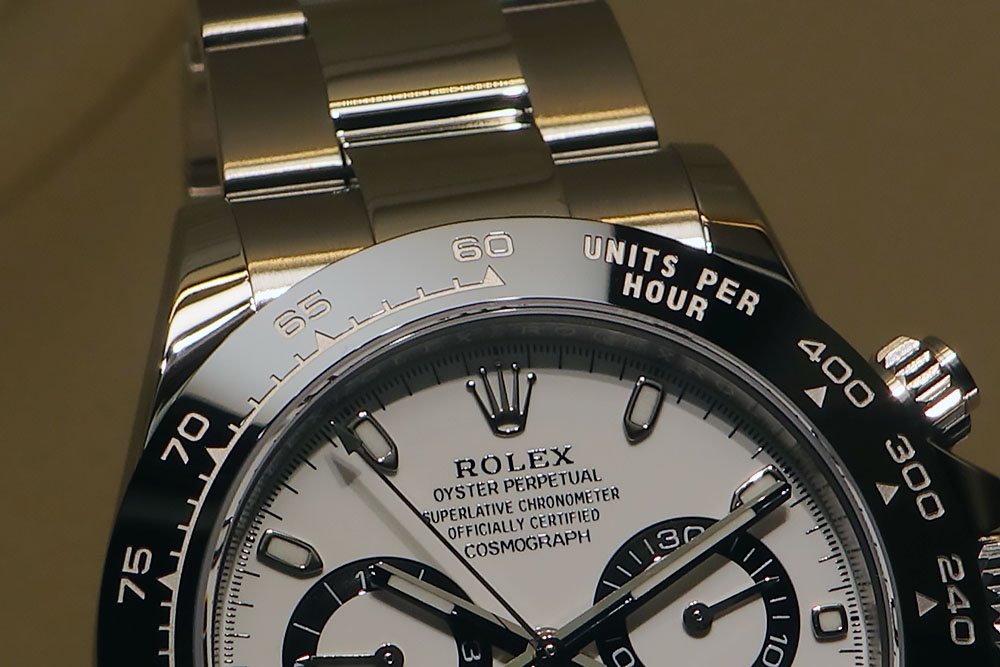 Then they icing the cake with a longer minute hand.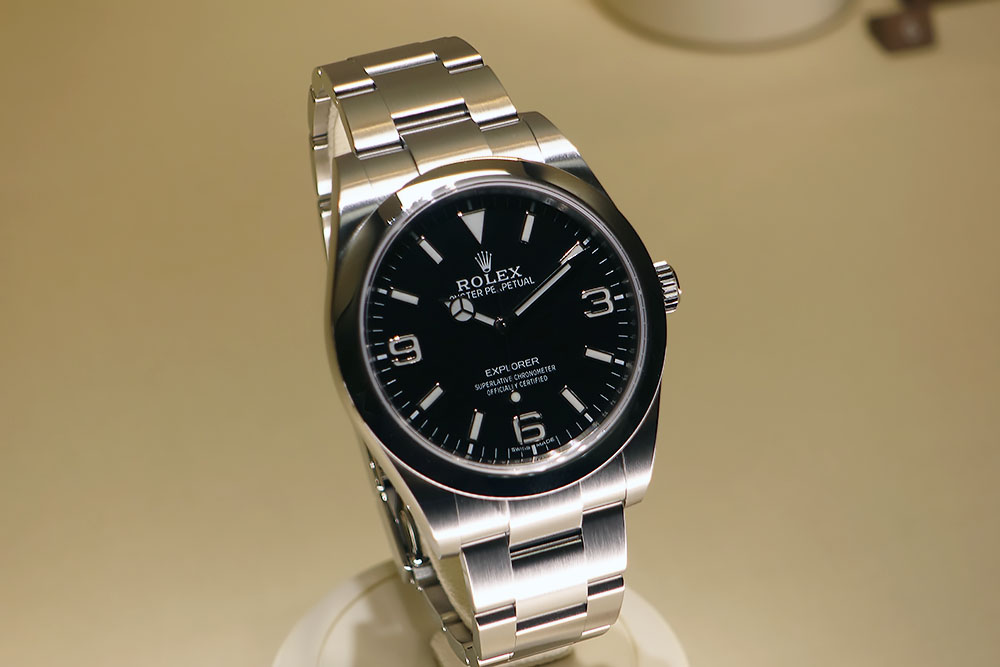 The Air-King is back.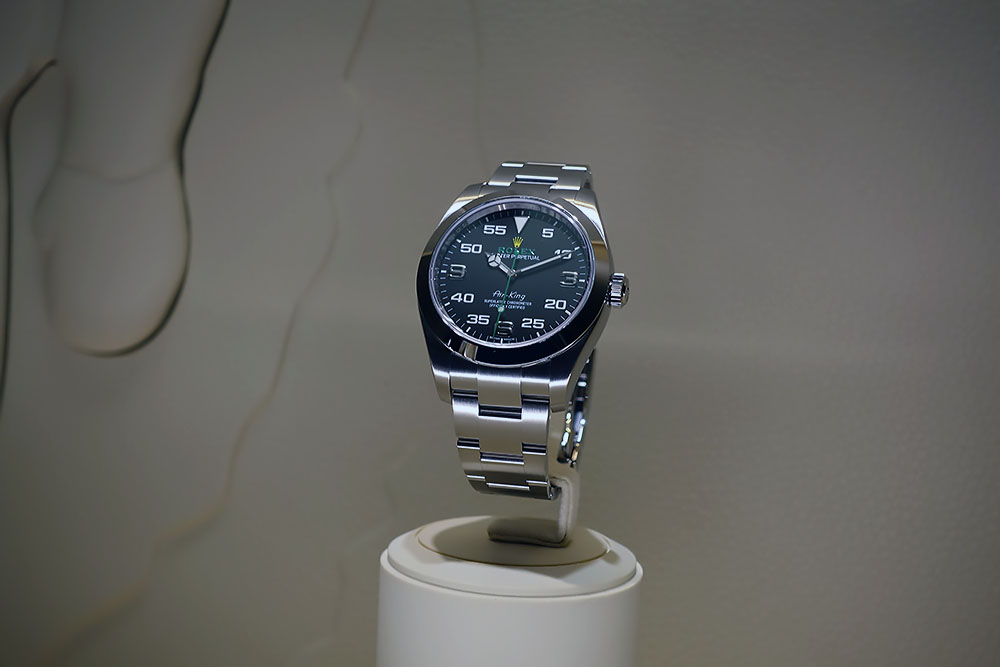 I like the yellow crown and the green letters but the dial is confusing.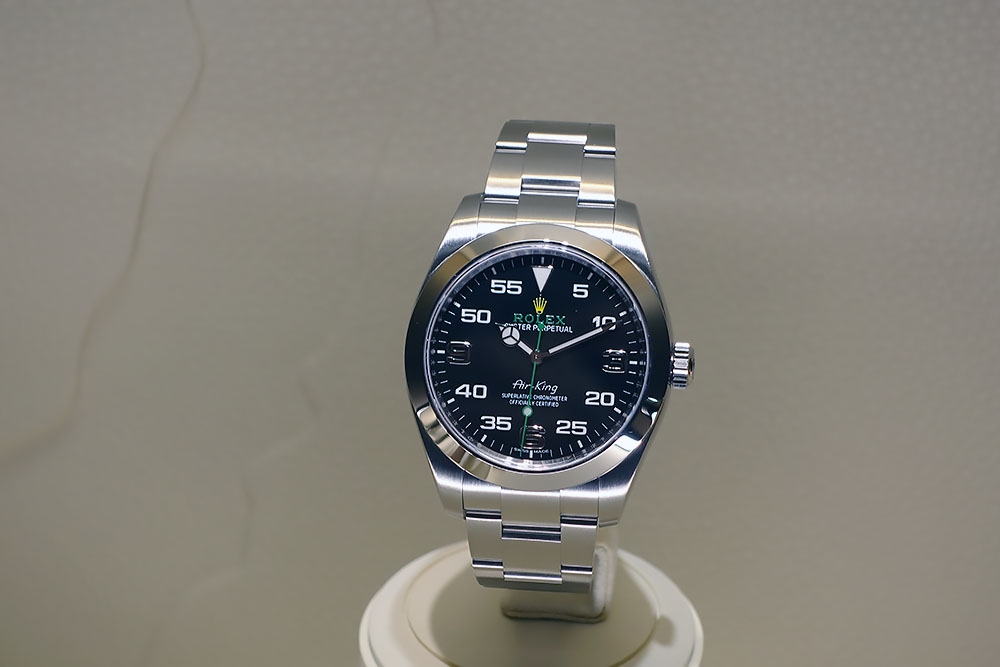 Another color touch up.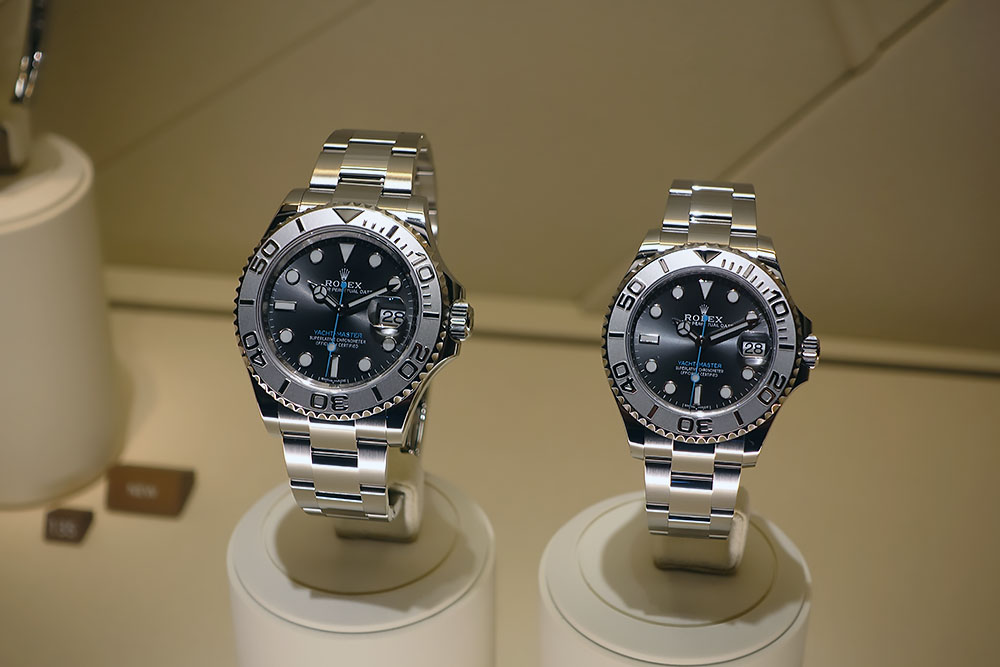 The imagination flowing.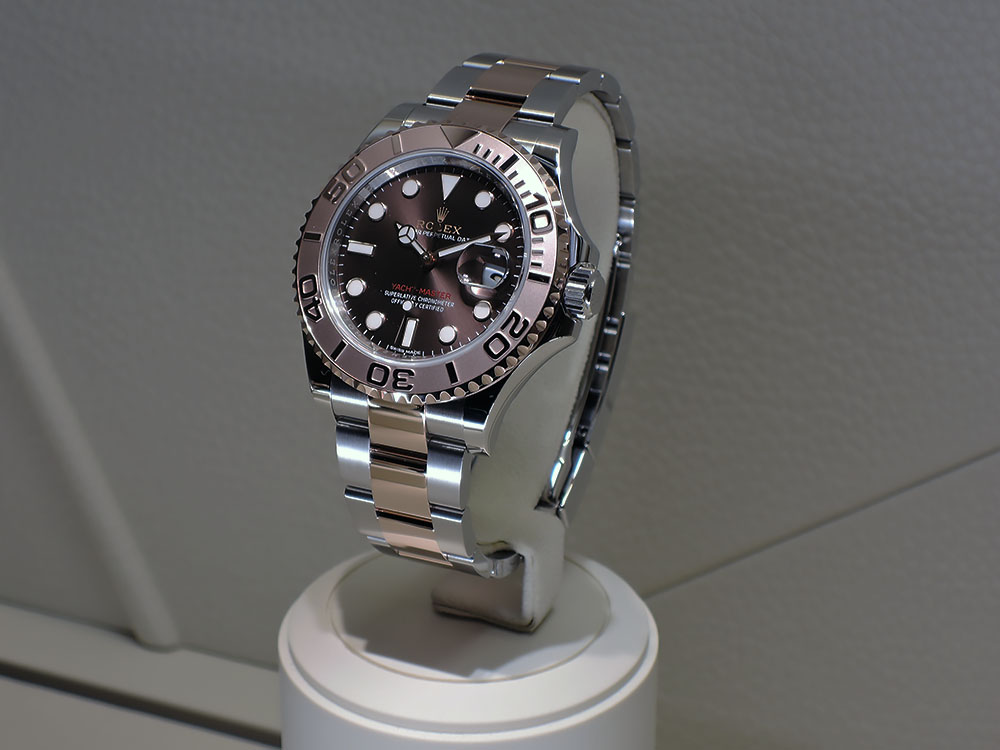 Some old ones.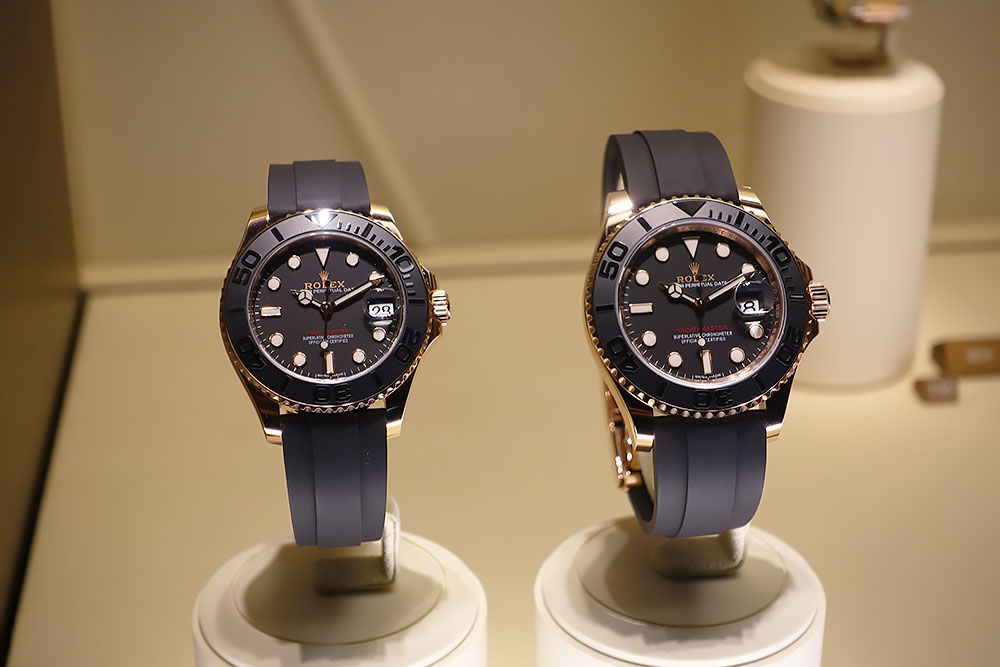 More new colors.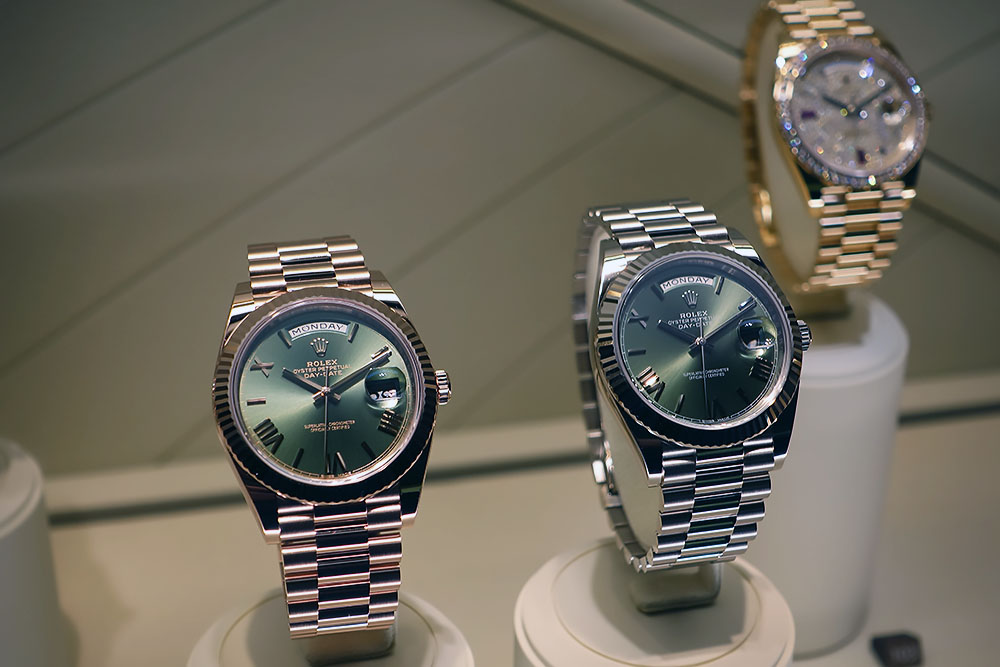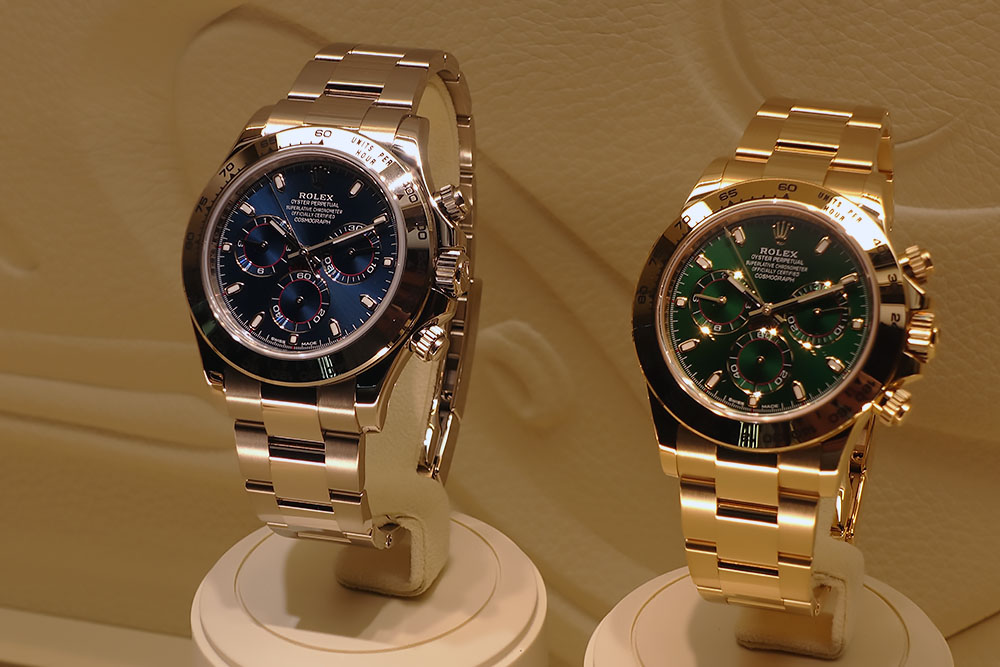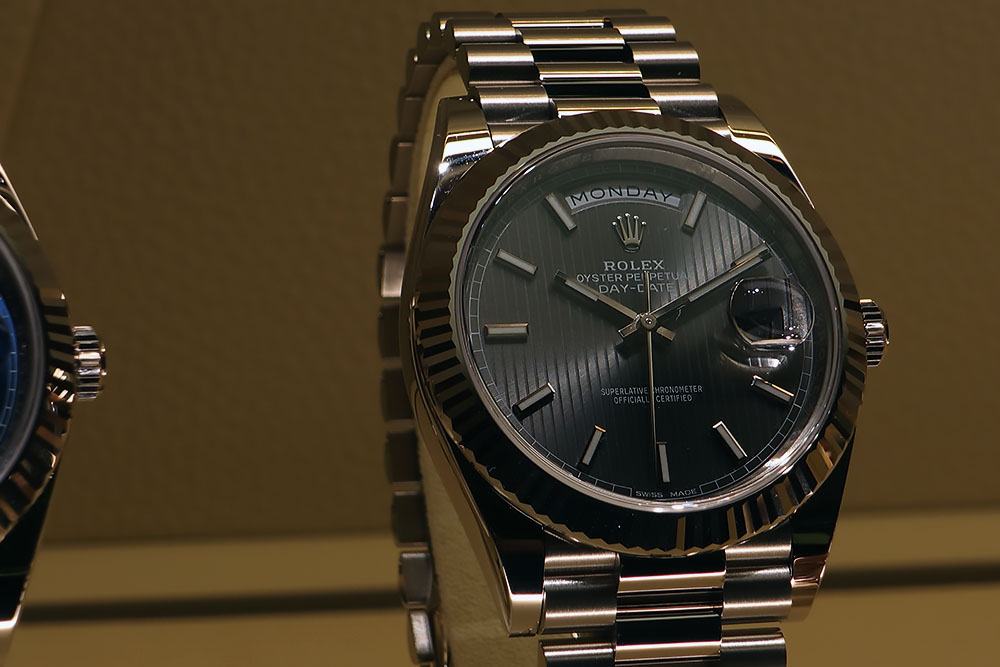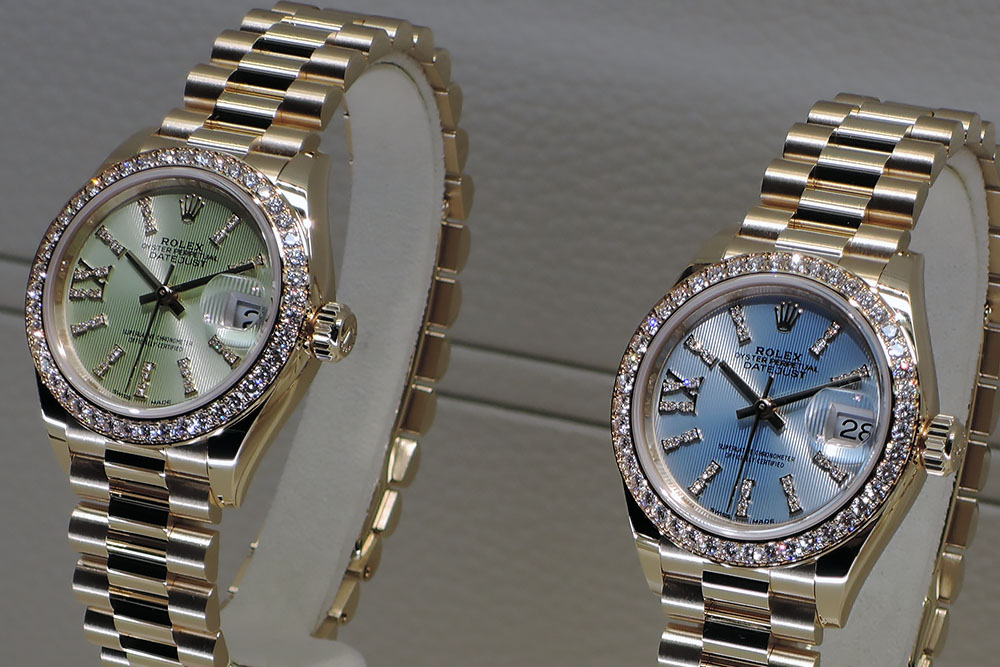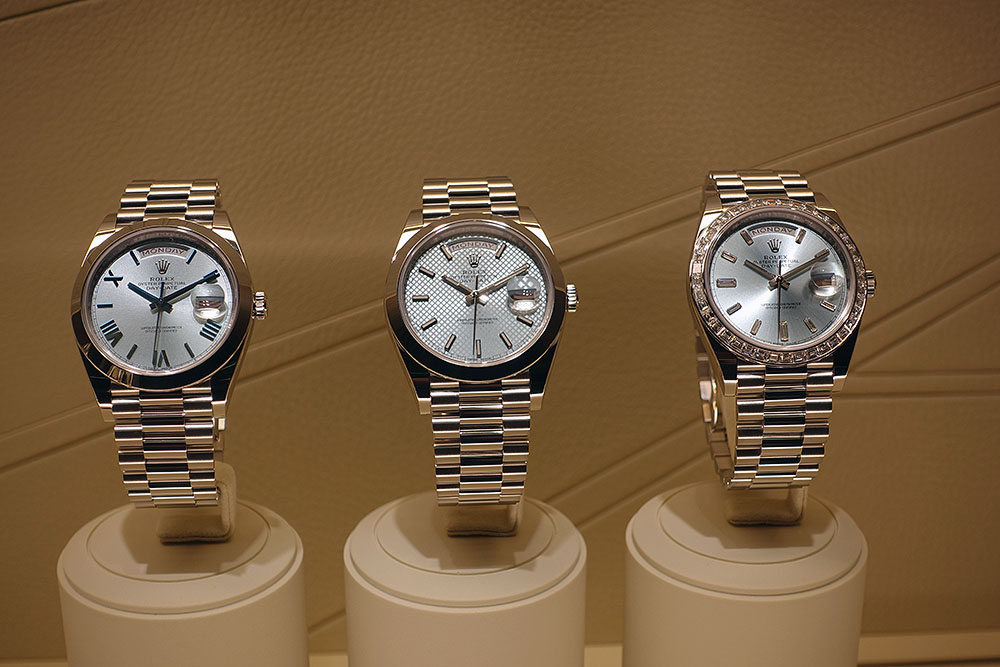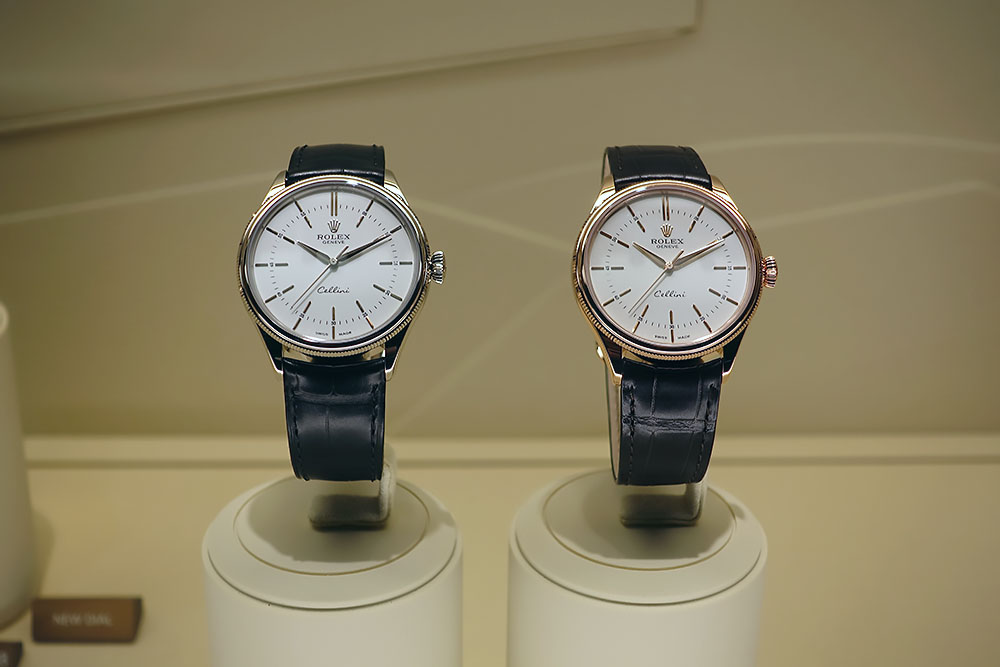 It looks like brown is the color this year, a little too big IMHO.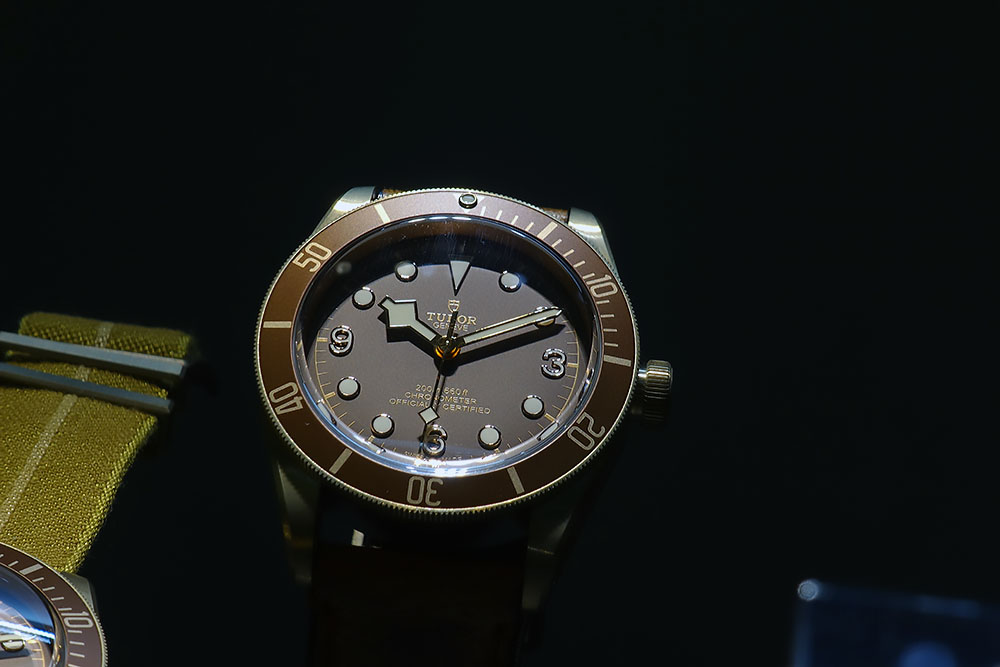 Fantasy flows here also.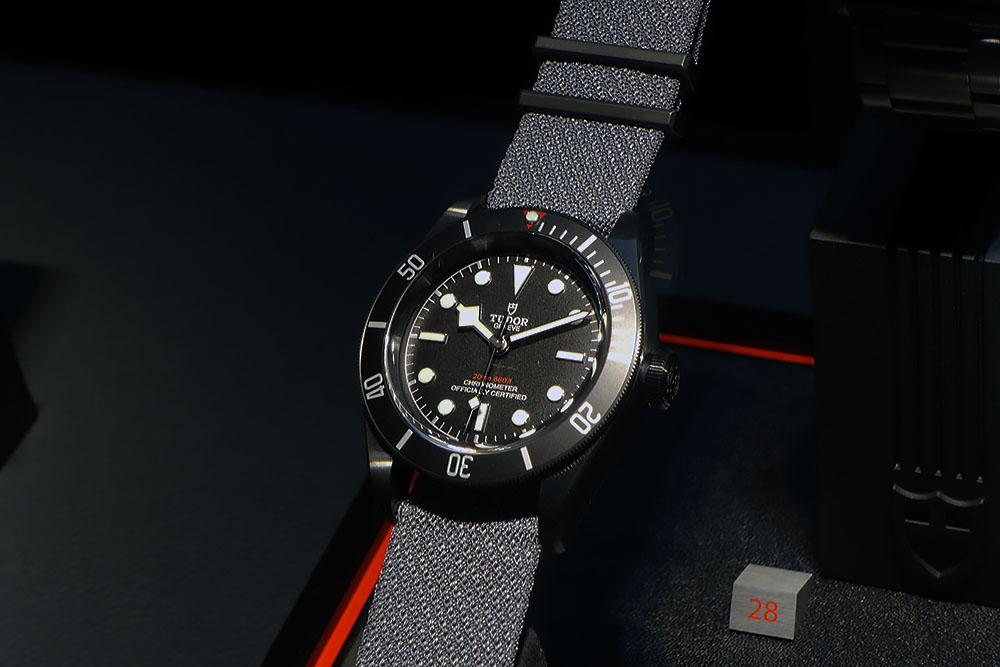 At least now they use in-house movement.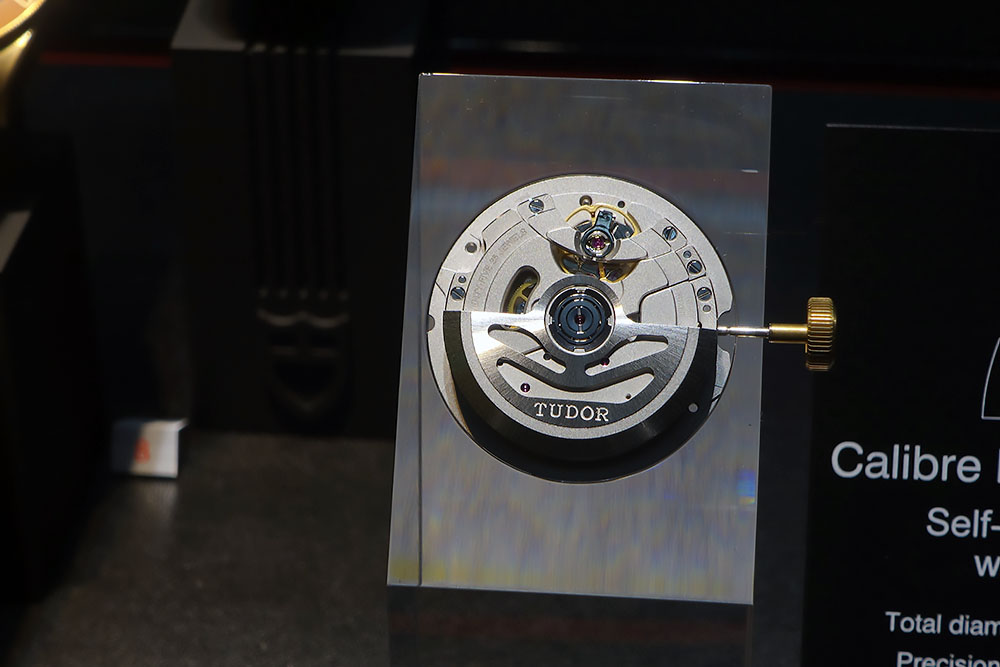 At next stop we get a big smile when they see a familiar face.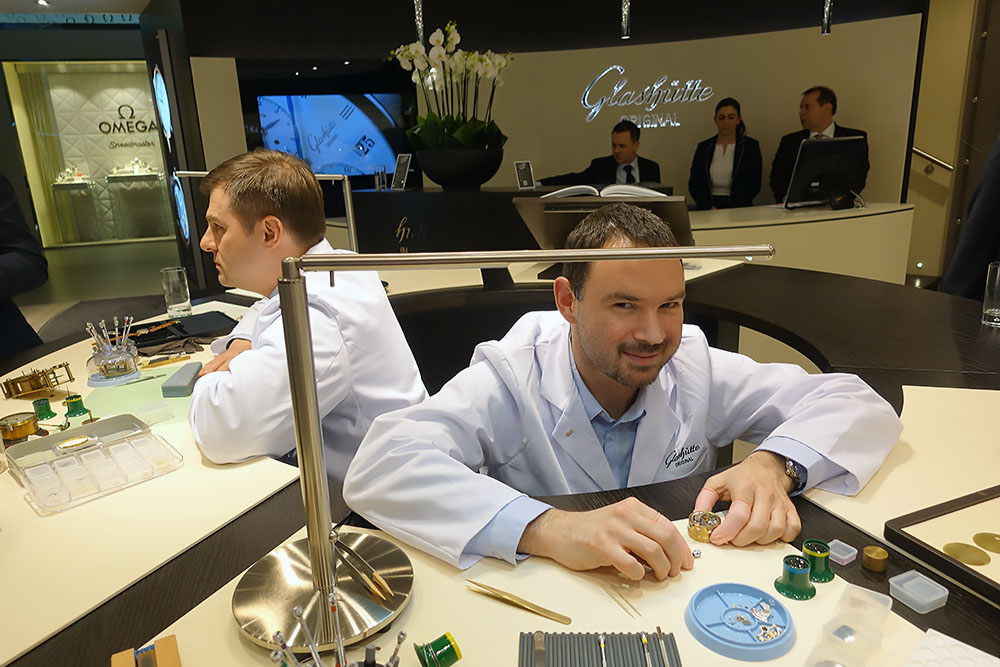 The watch museum watchmaker.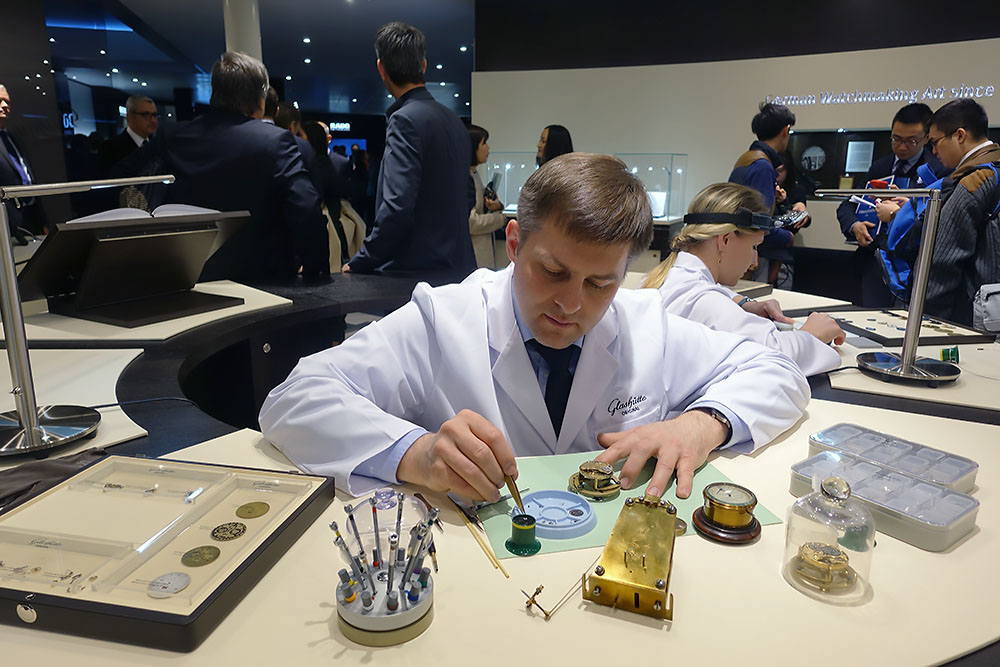 There where also staff from Glashütte Original dial factory.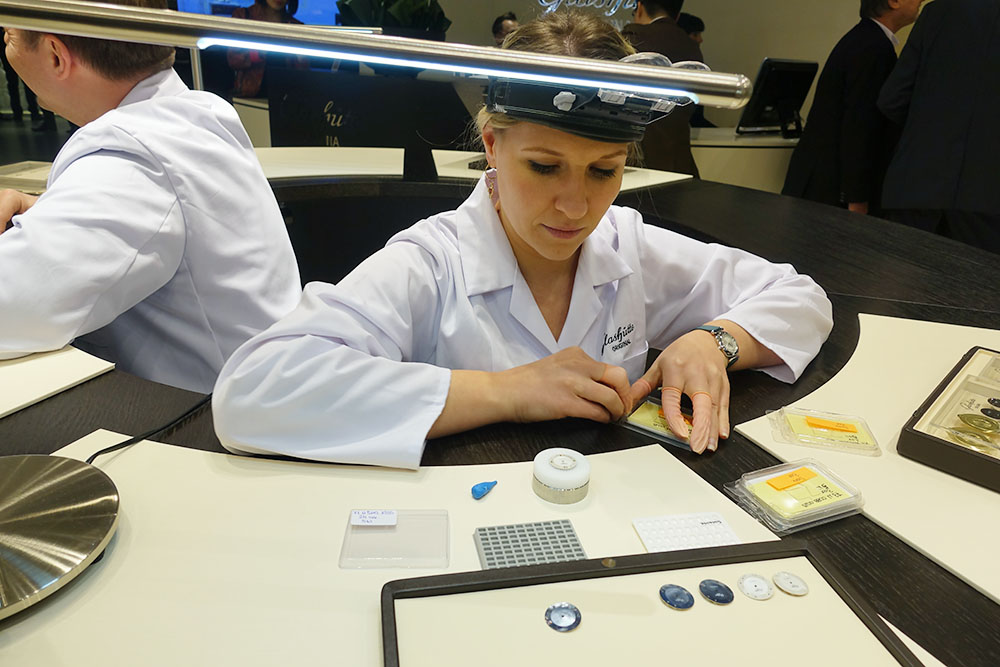 I must get one of those one day.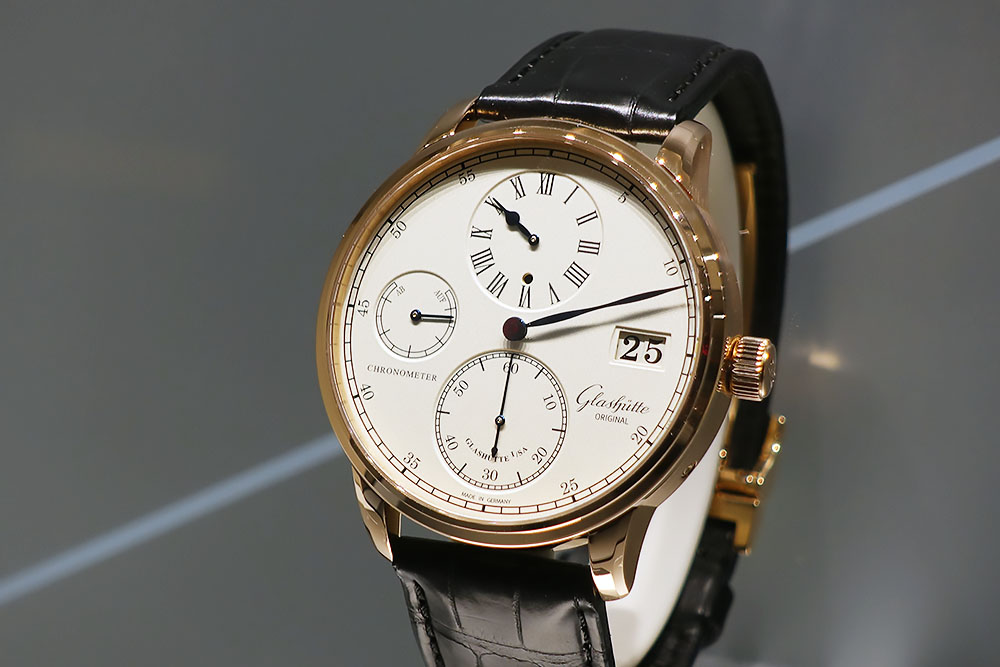 Now the people starts arriving to see the new stuff.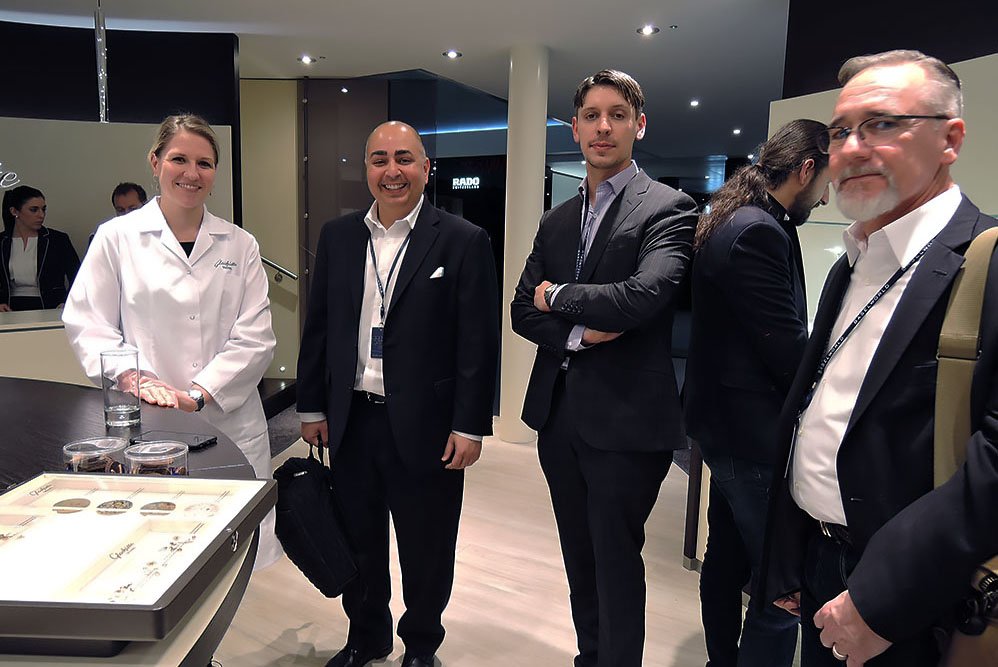 So lets get up to the second floor.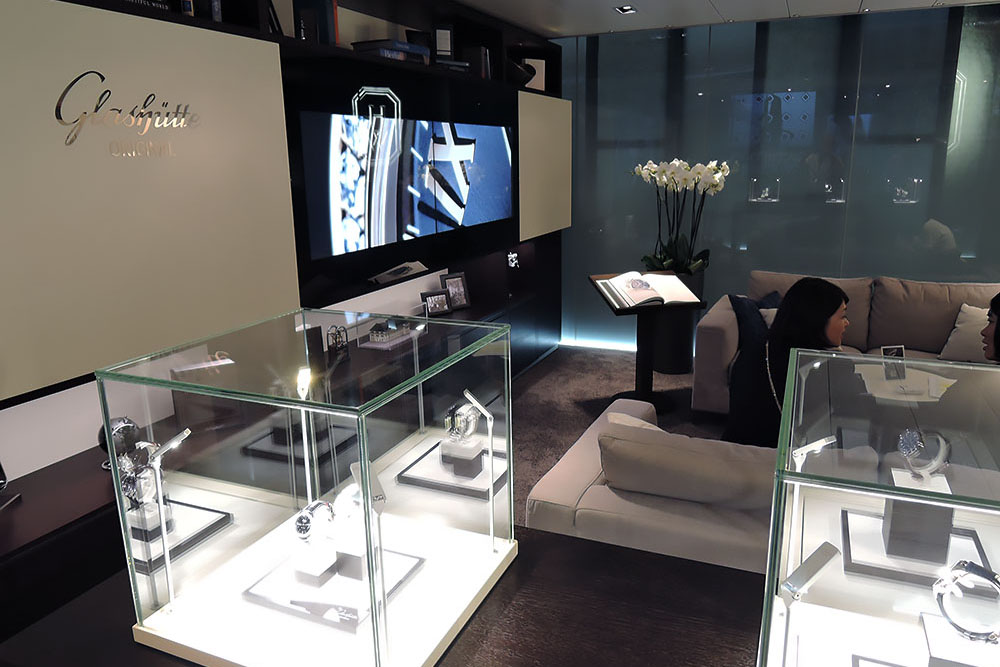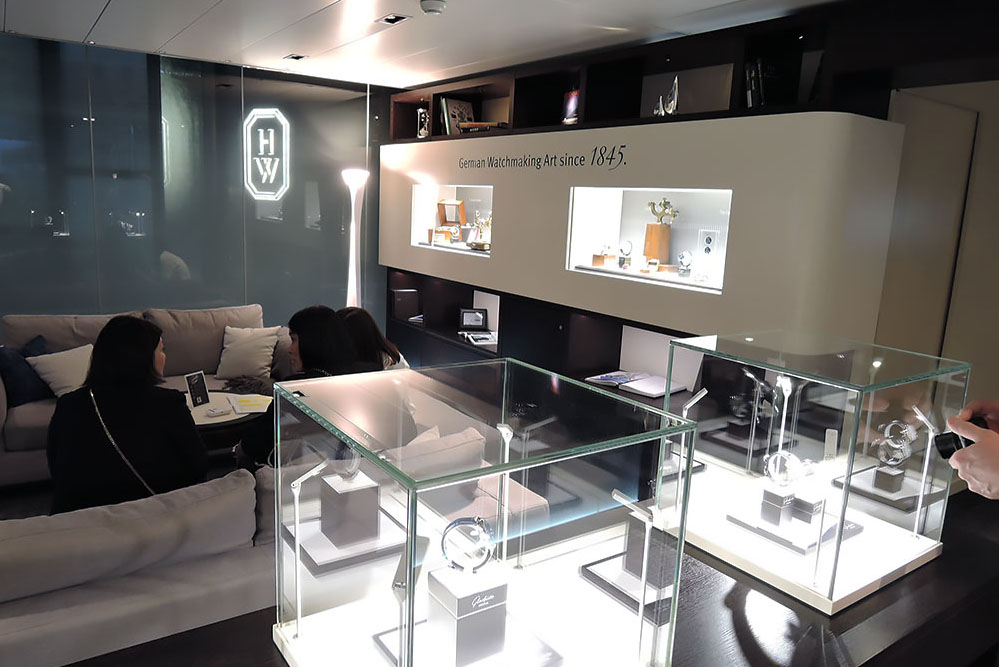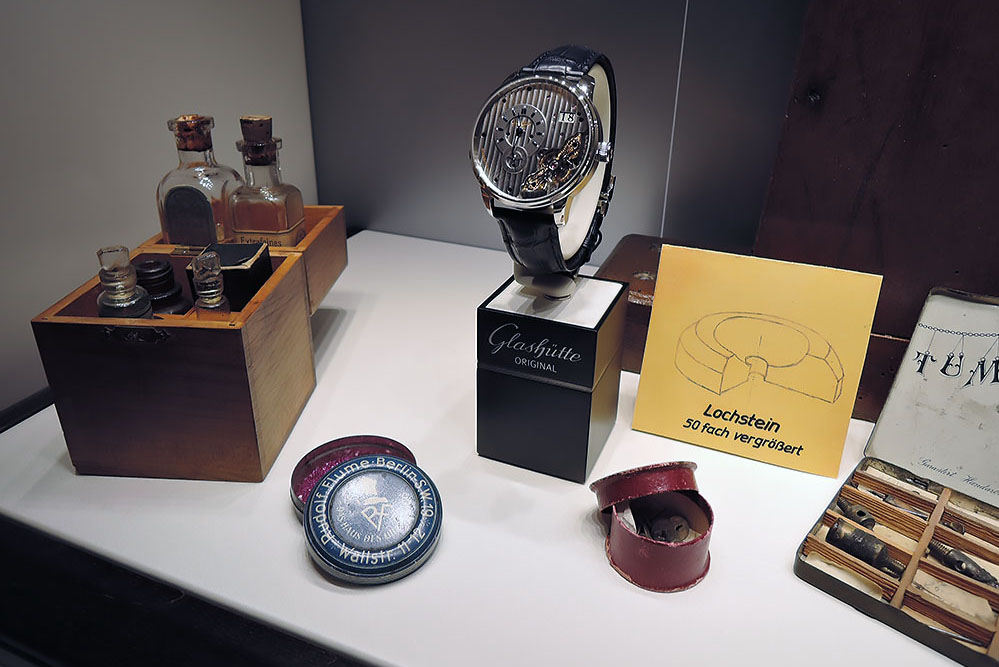 With the news on the table so will the shooting start.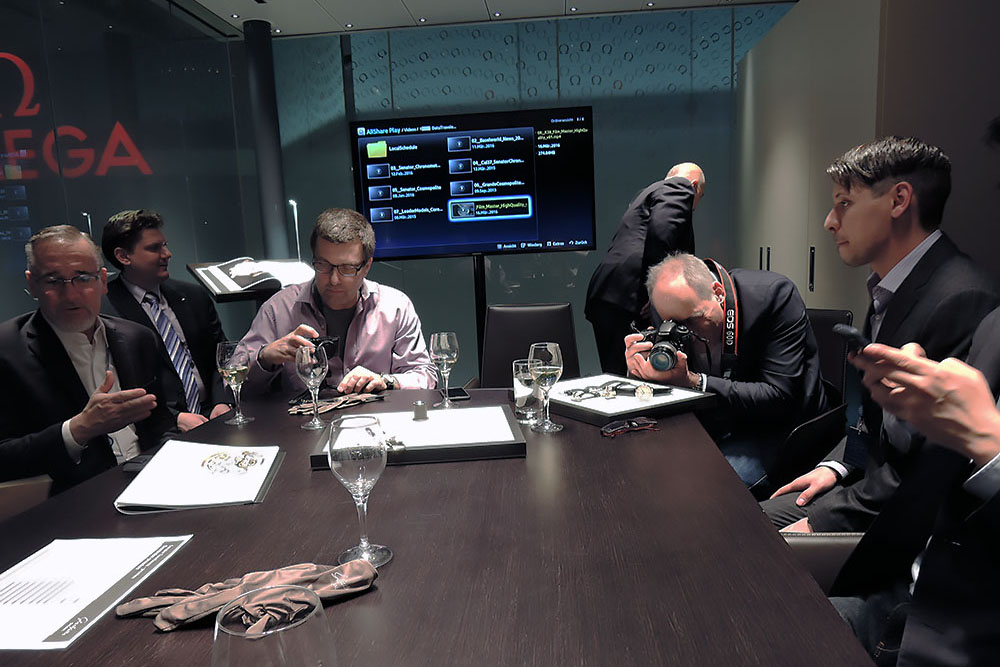 The Glashütte Original Senator Exellence is loaded with luminova at the hands and the numbers.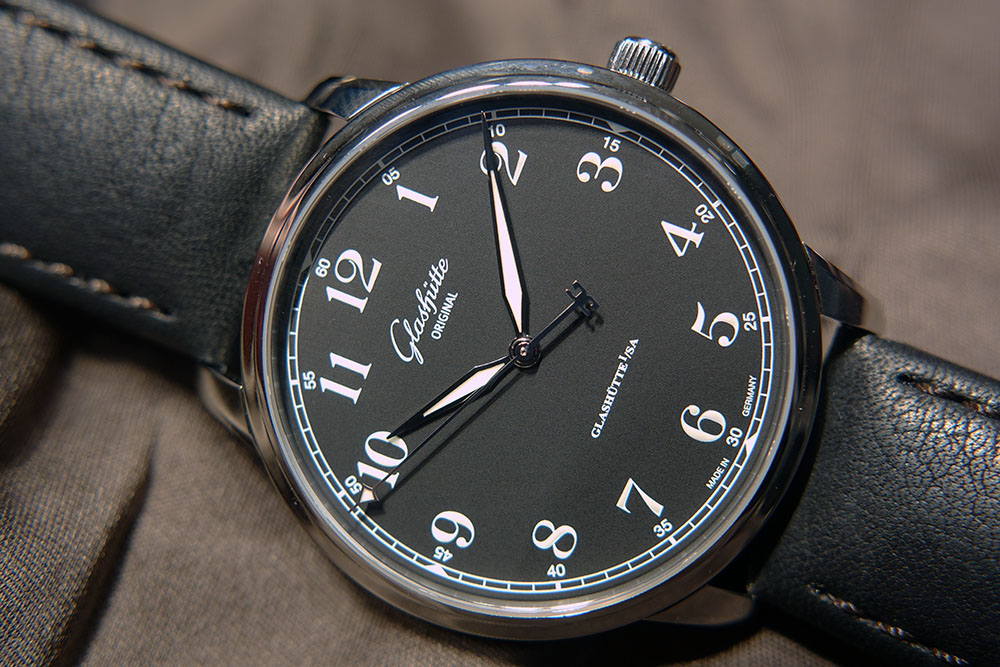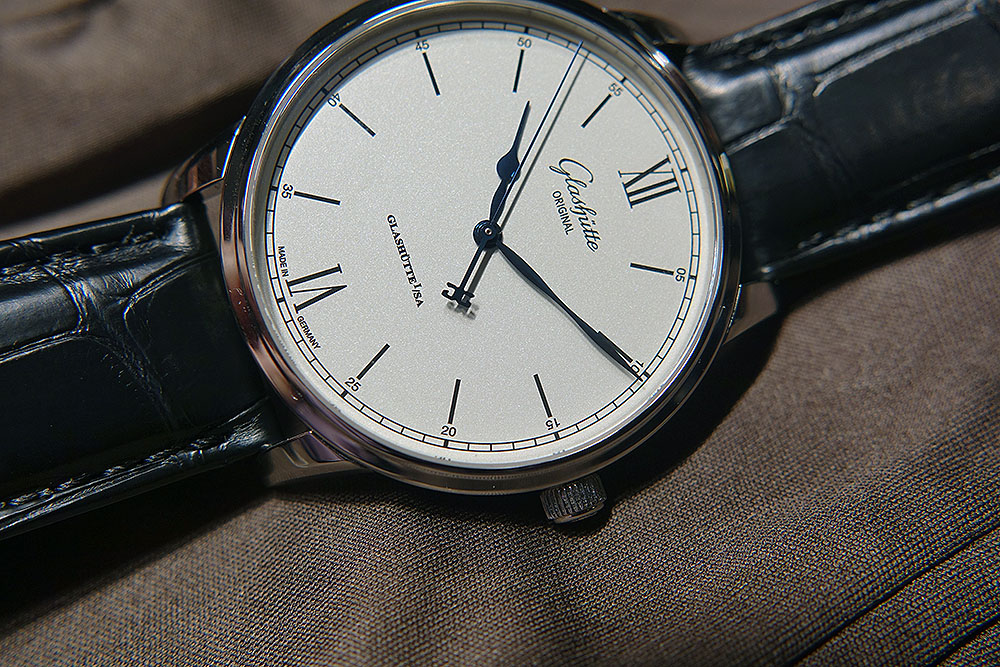 The new Kaliber 36 have a power reserve of 100 hours with one spring barrel
Silicon balance spring and regulator-free fine adjusment.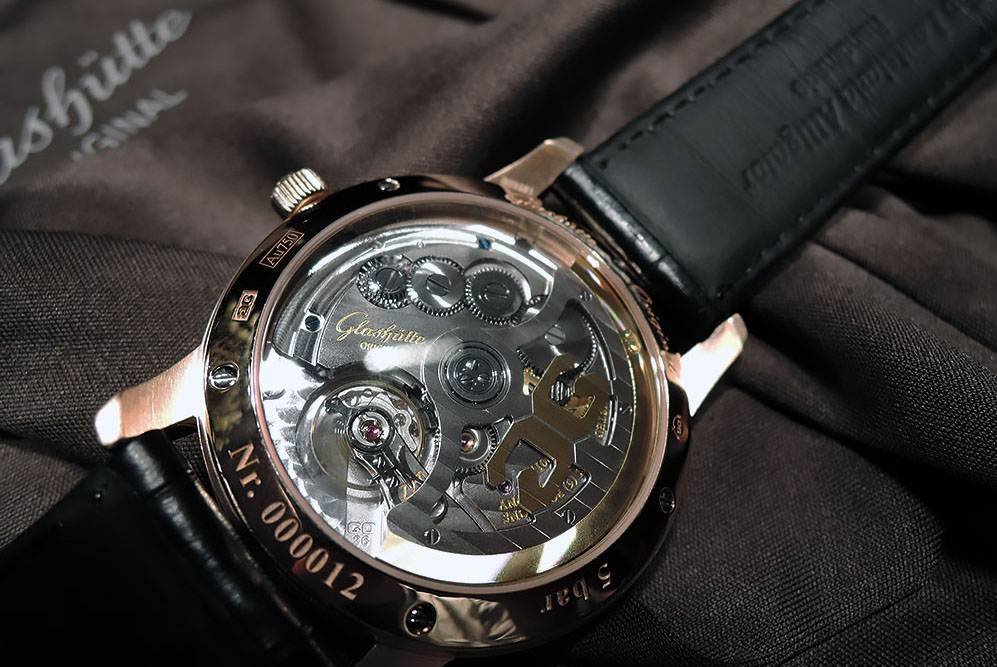 Next stop was at Zeitwinkel that have a new model.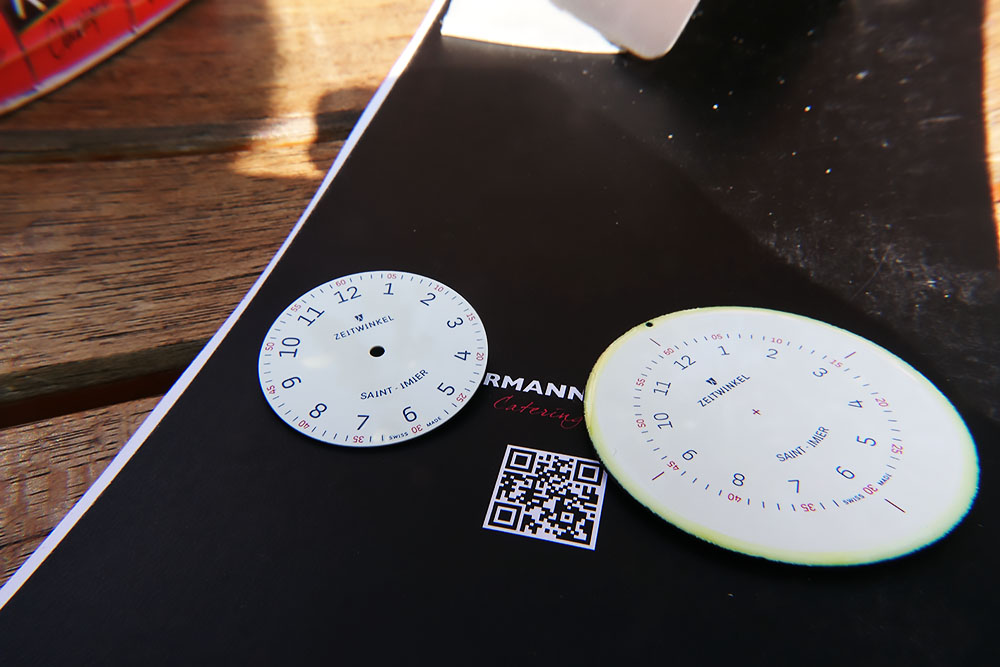 Blue hands and blue numbers and letters.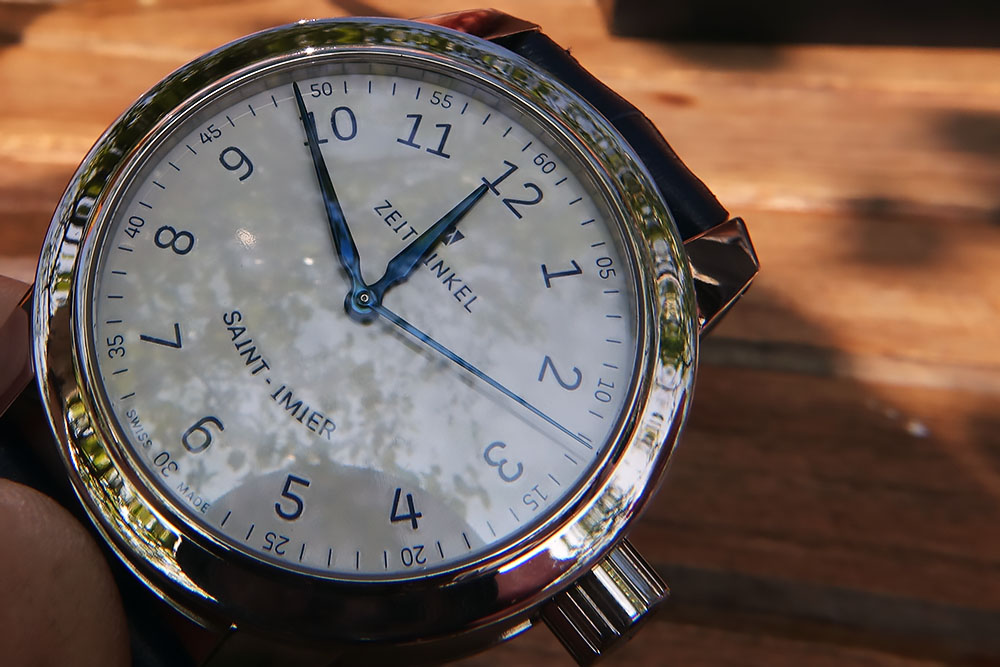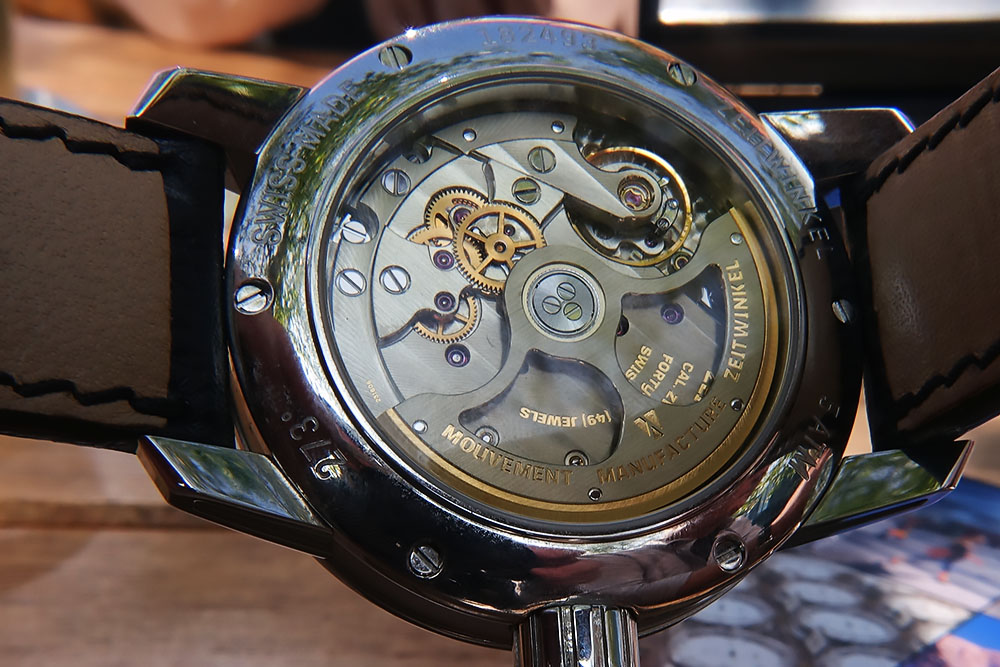 Then Beat Haldimann drop by and I got the chance to see his center tourbillon.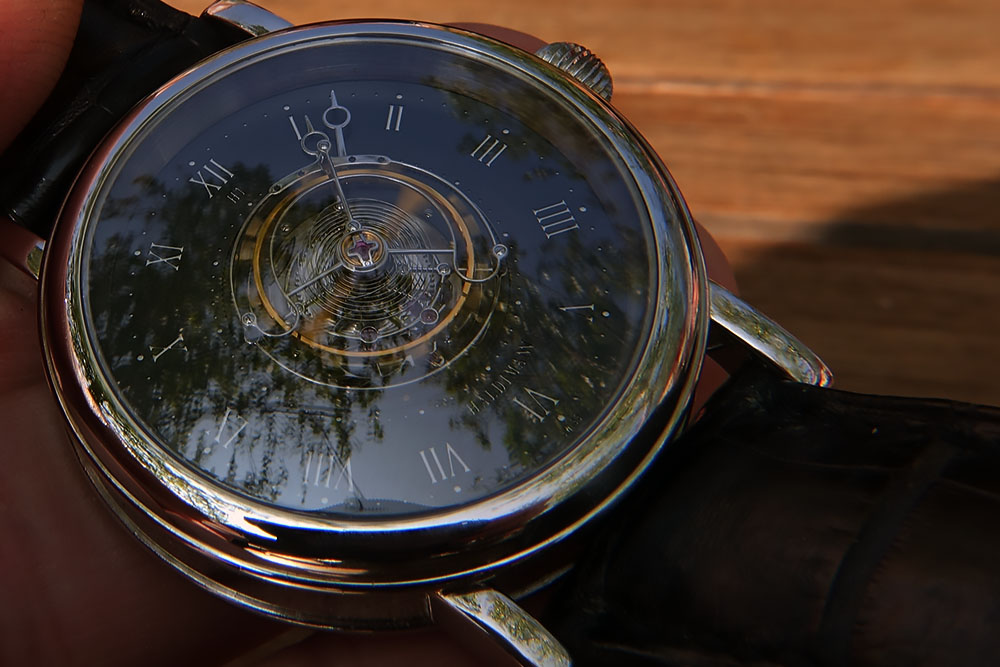 The backside of a Breguet.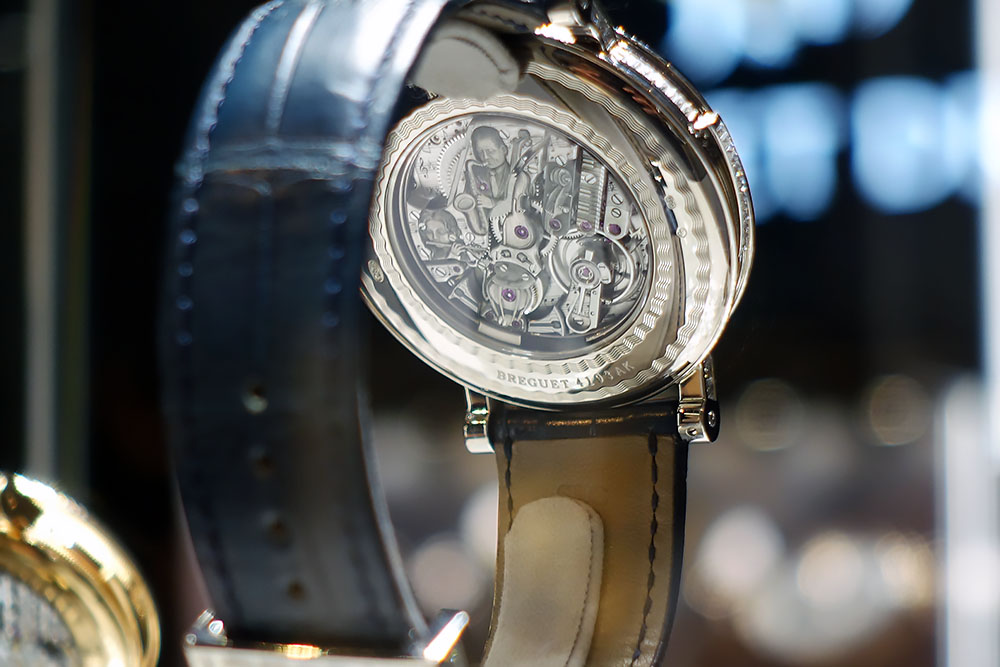 Schaumburg showing us their products.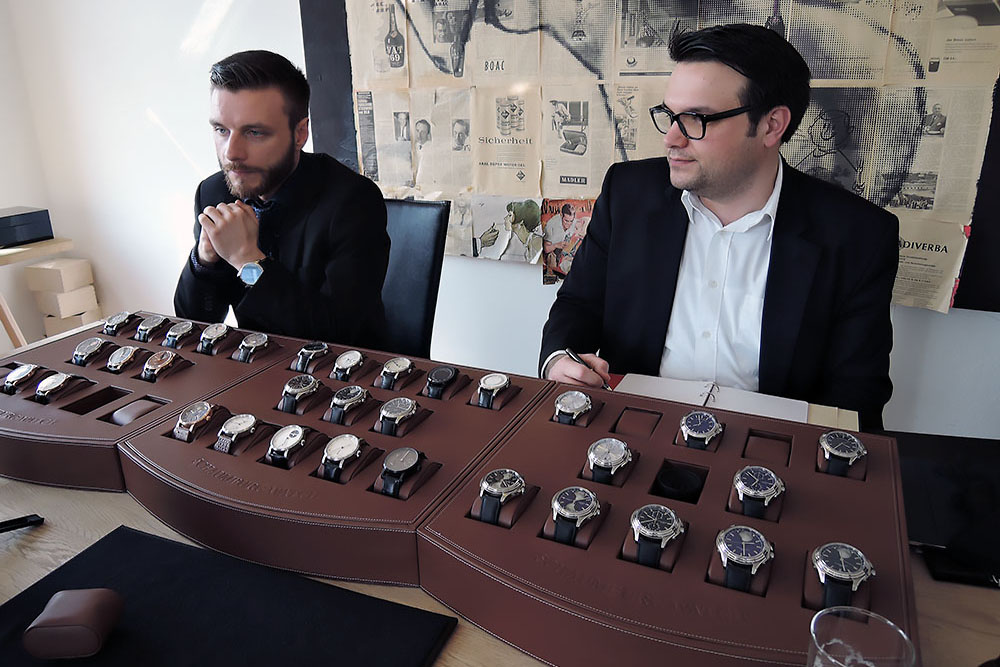 A damascus dial.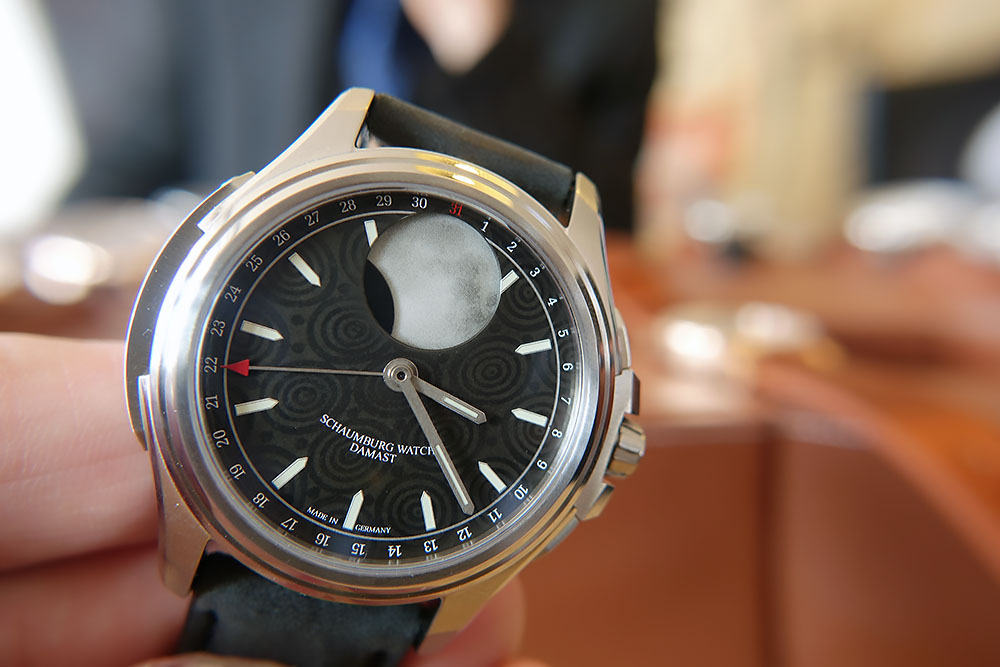 Meteroite.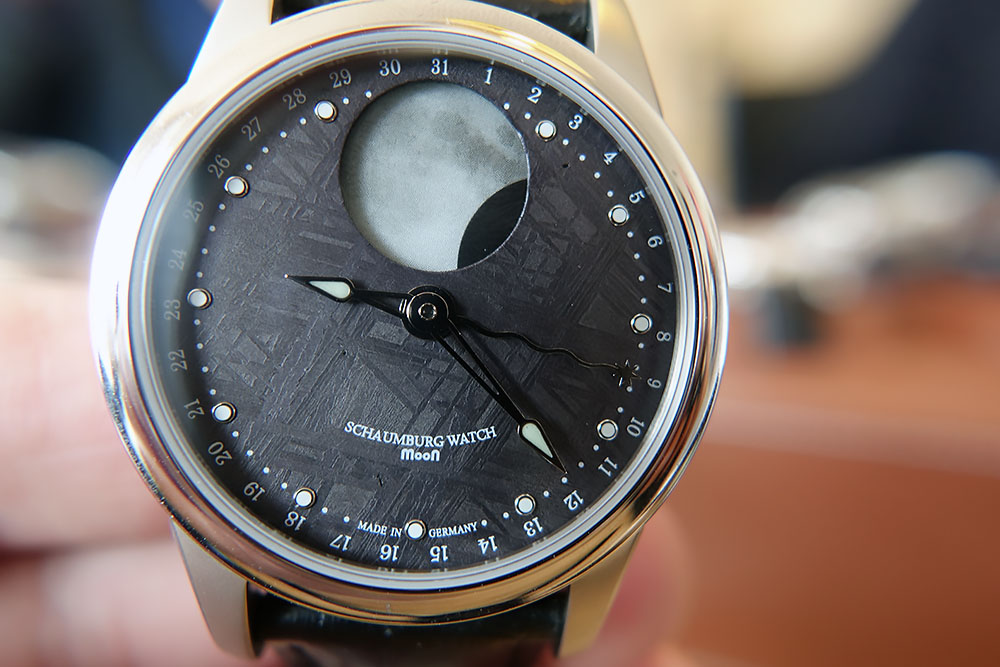 Double moon.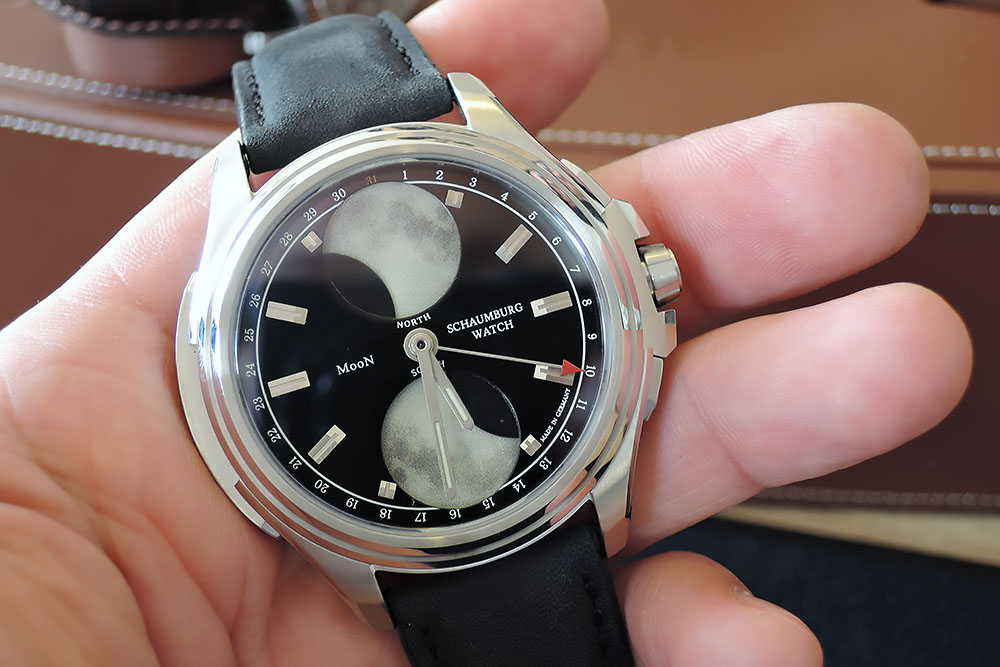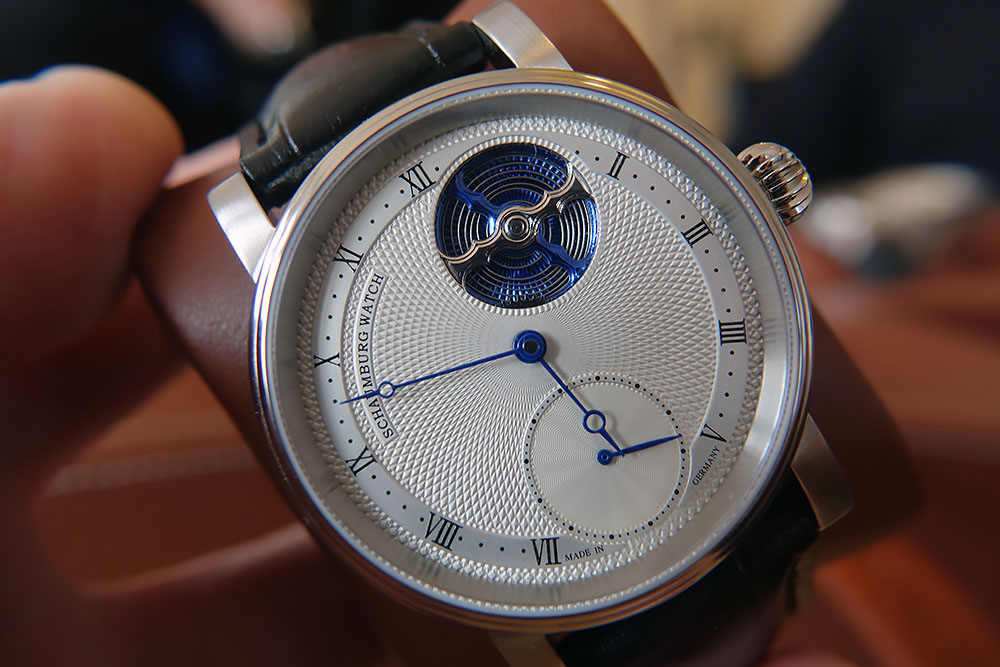 Not a regular regulator.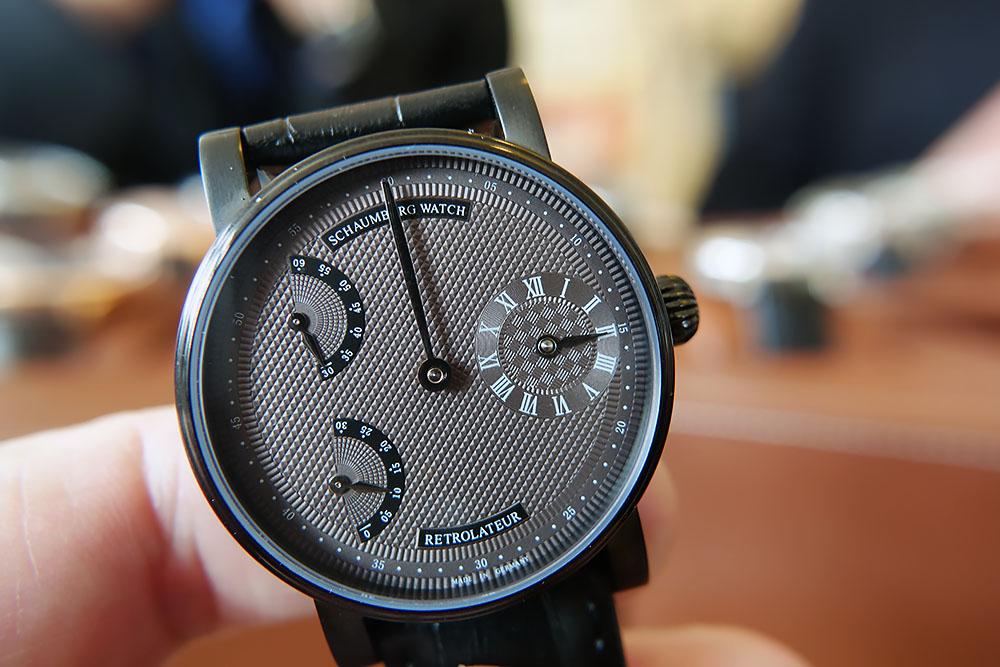 A more regular regulator.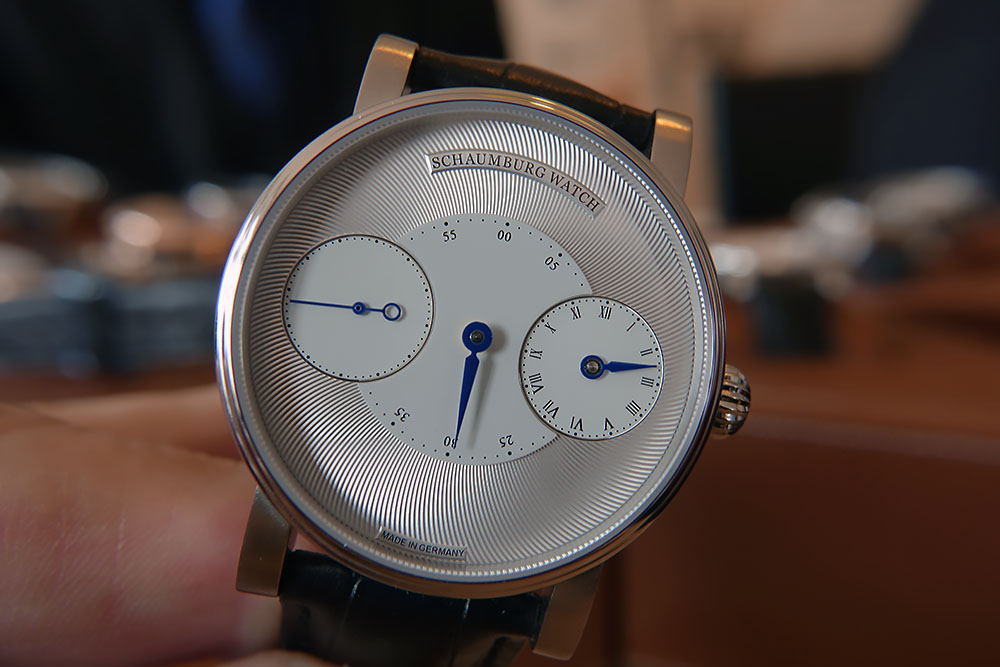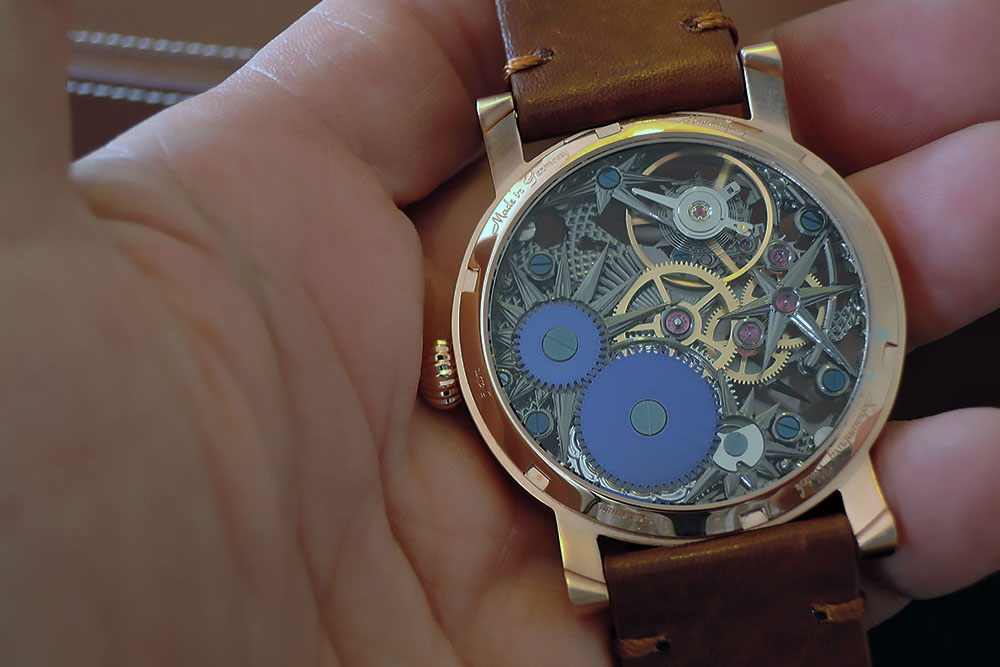 Omega invite us and start with the new customer catalog that is really heavy and serious.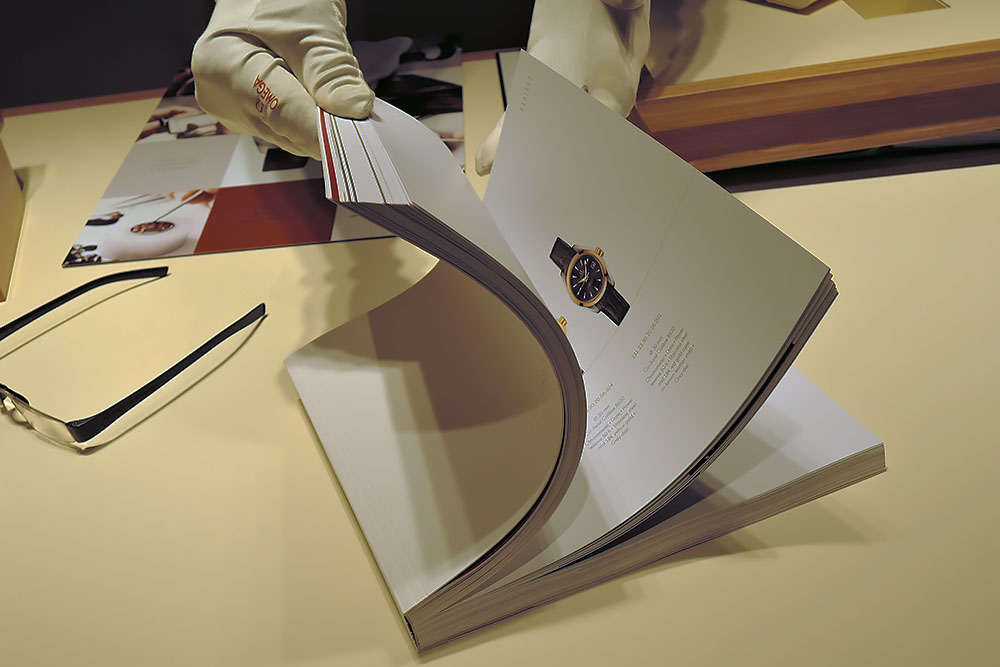 New models with a rubber mix at the orange parts at the bezel.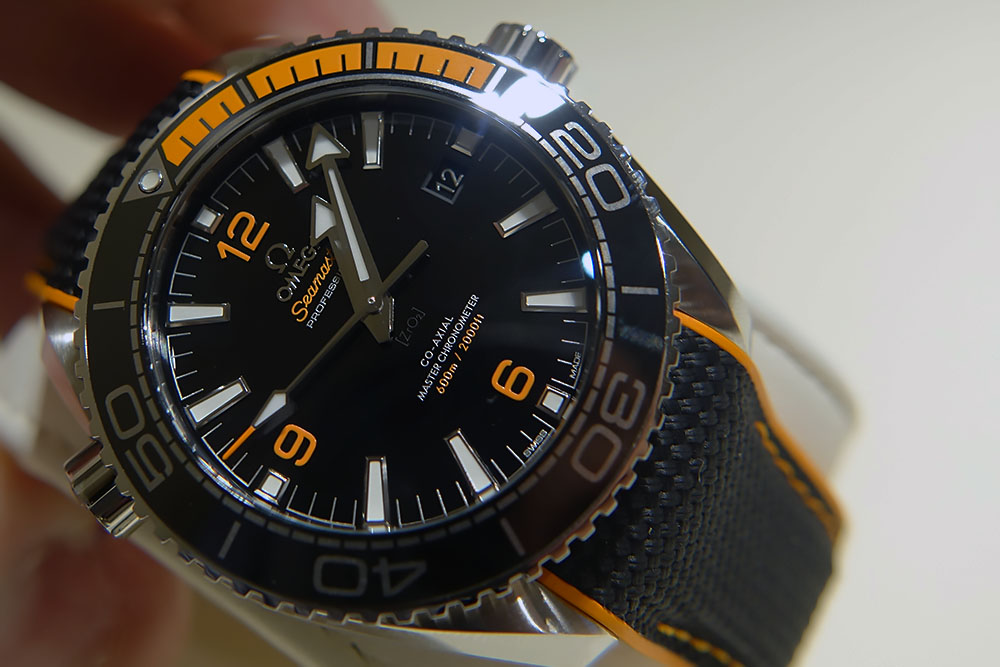 A very nice and soft strap.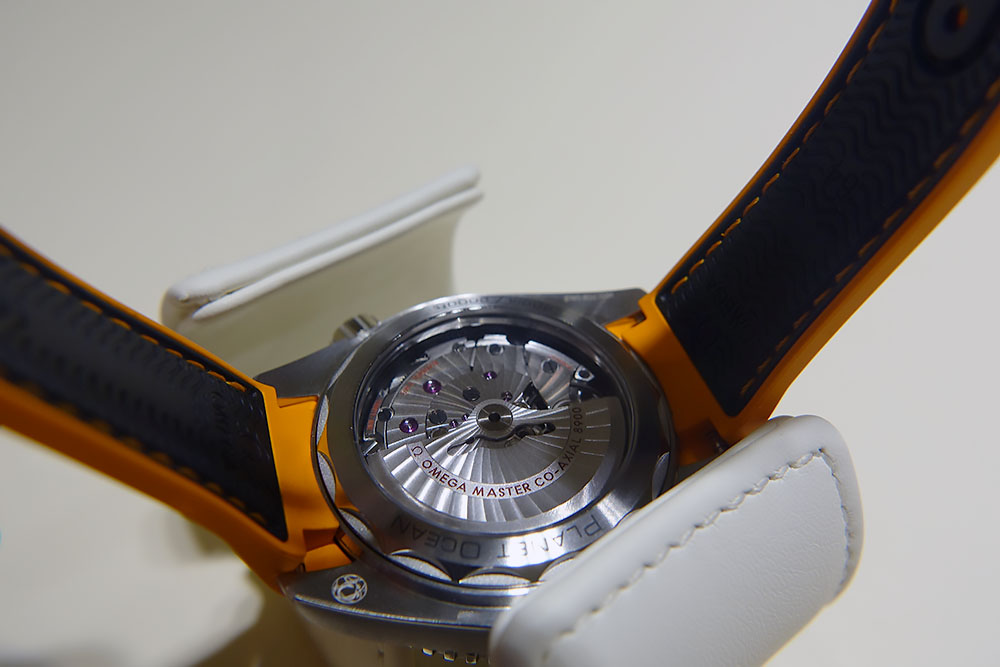 The blue gold model fits very well on me.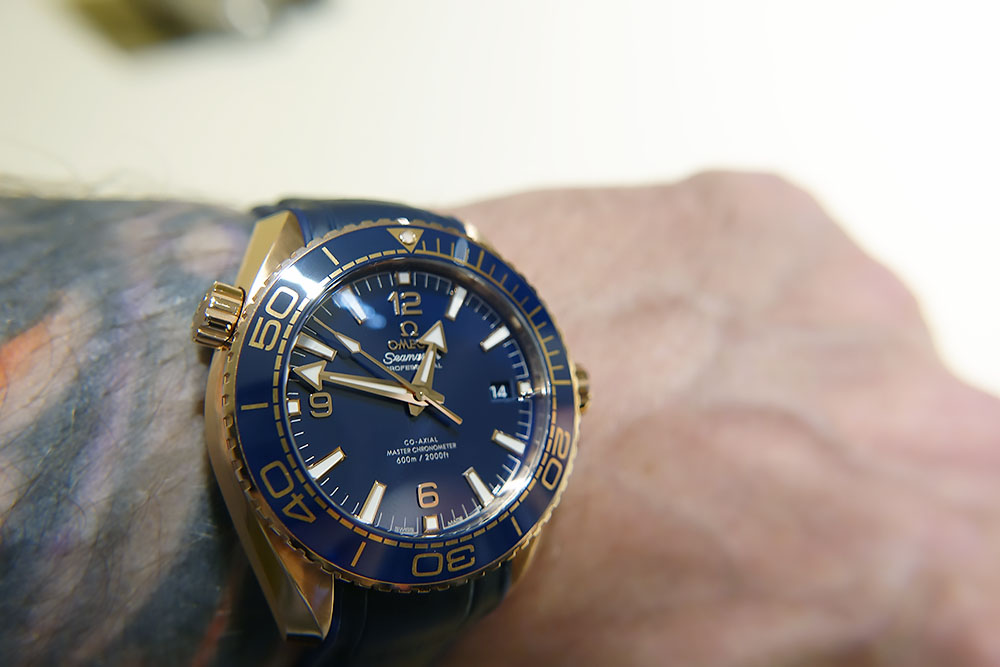 The new GMT with ceramic bezel insert that is very tricky to get to fits in the bezel because the black
and white material have different properties and change shape in which one shrinks and the other swells.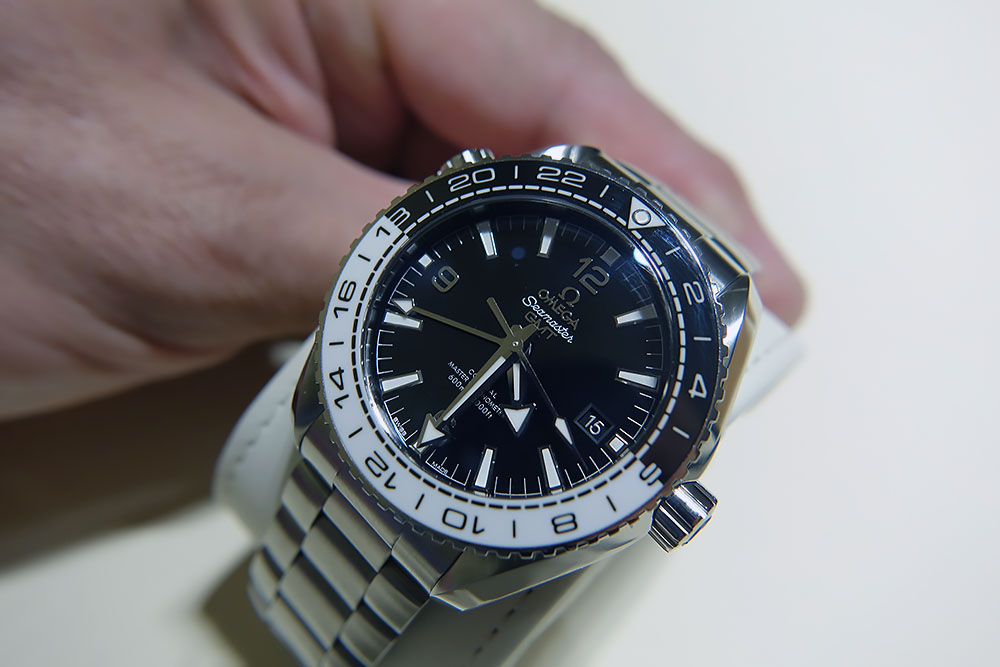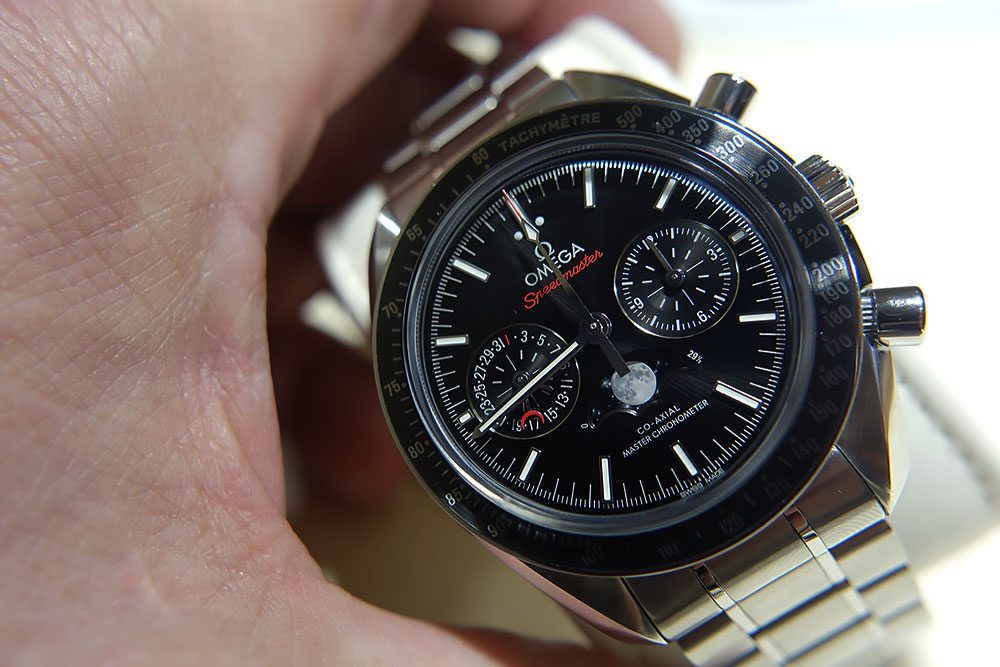 There is a footprint at the moon, can you see it?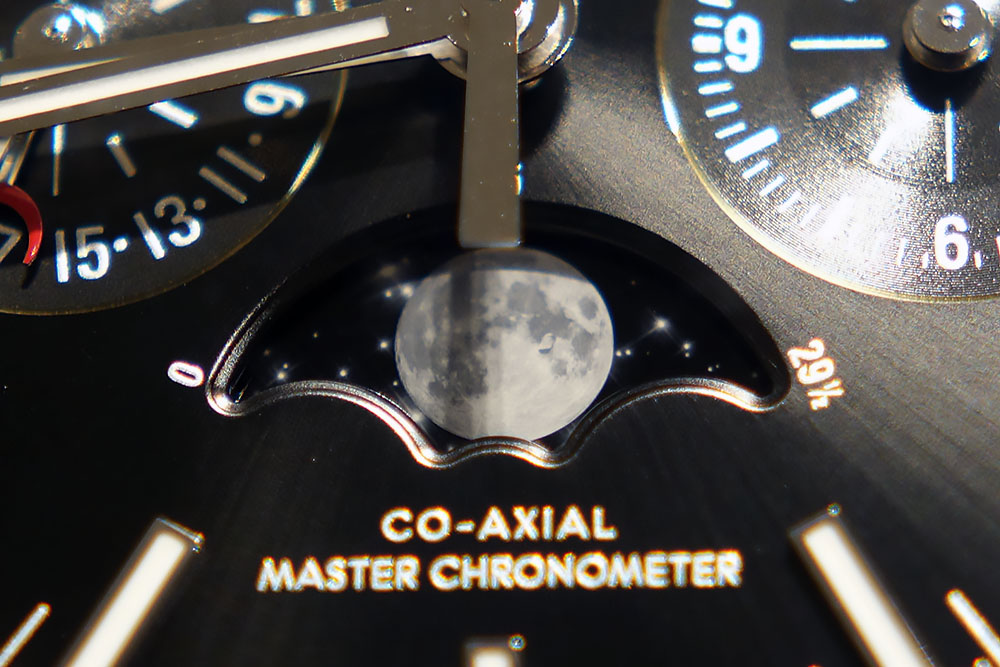 Meteroite dial.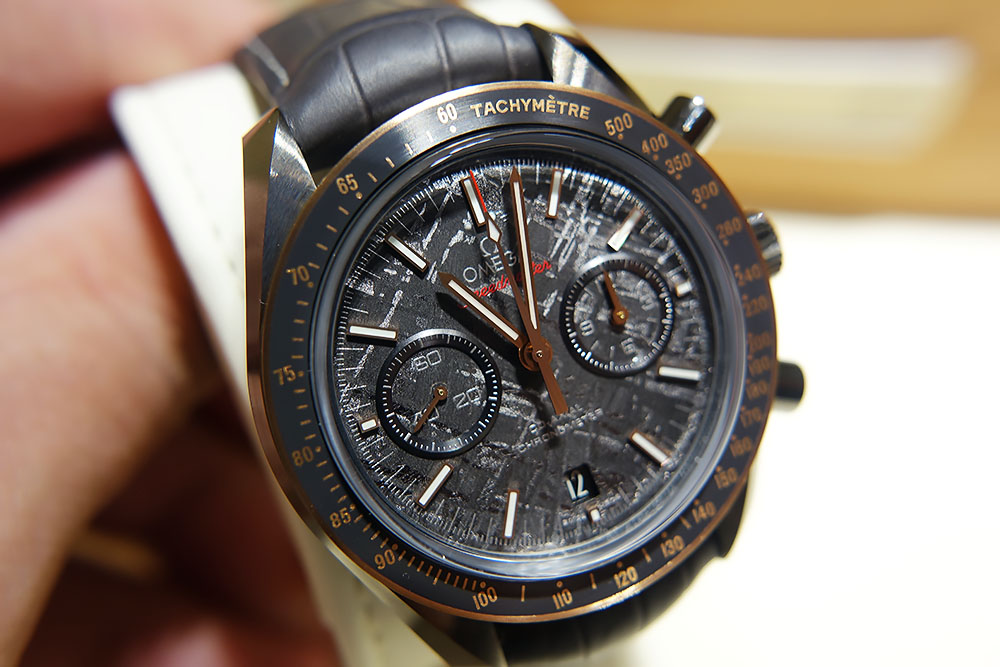 This years "Snoopy", that means it's booked before the release.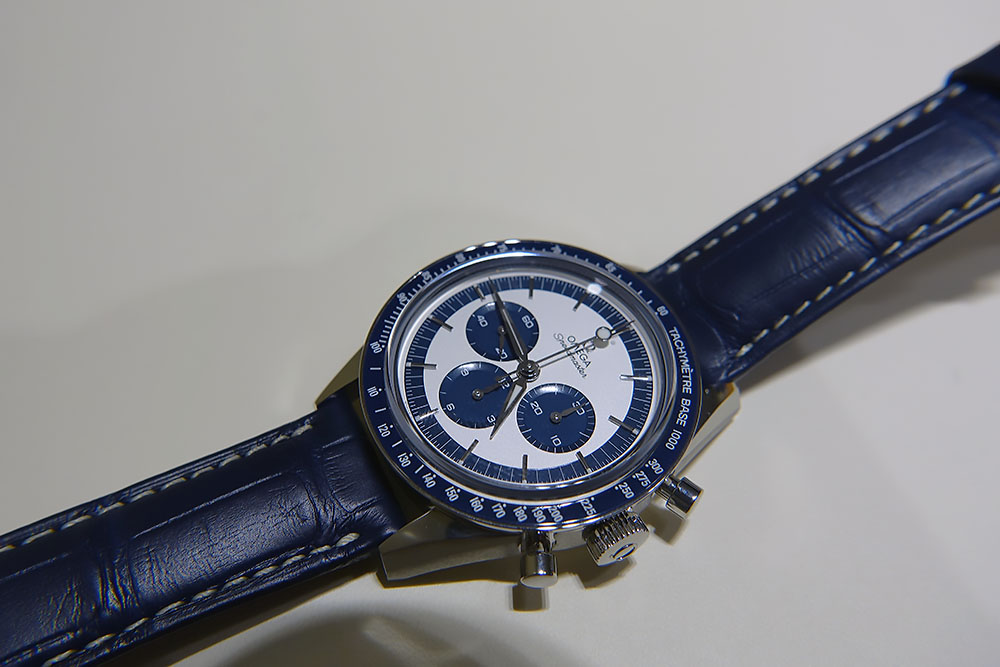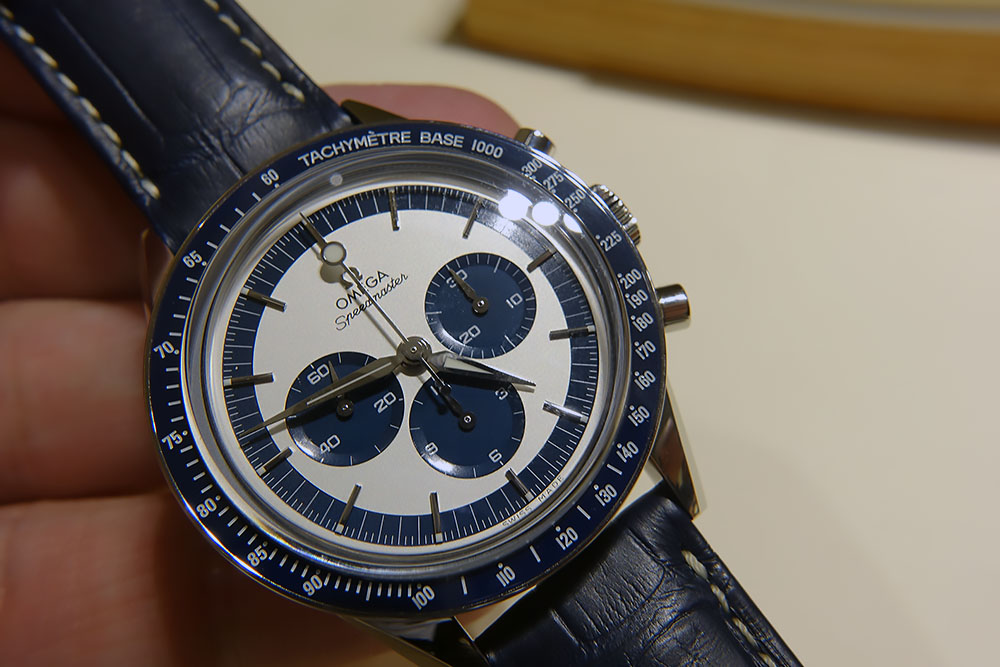 Then we got our Master diploma, here with Jean Claude Monachon.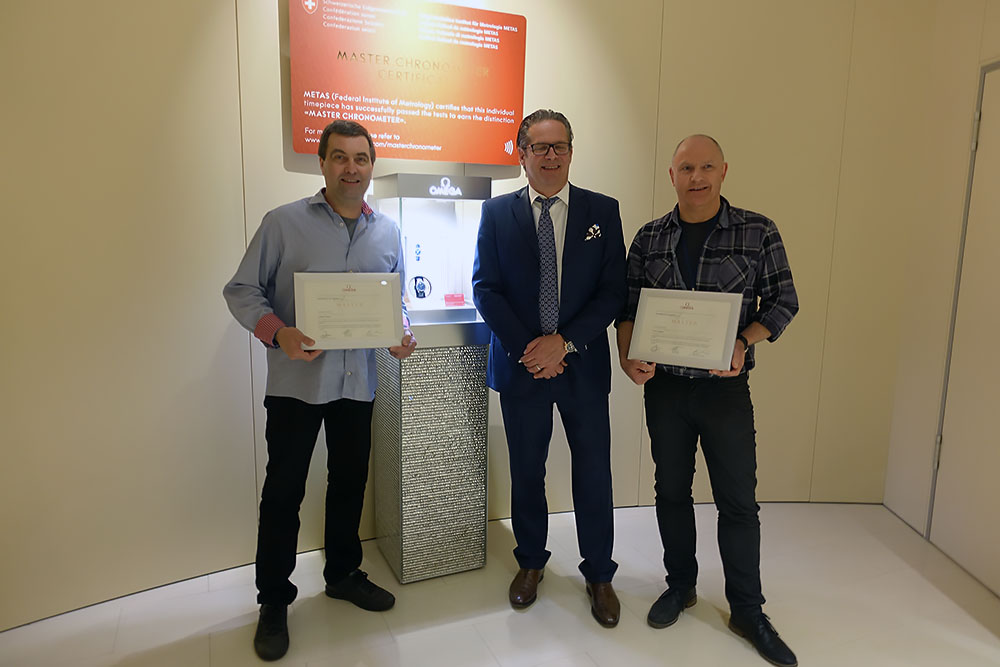 Then it was time to look at The Globemaster annual calendar.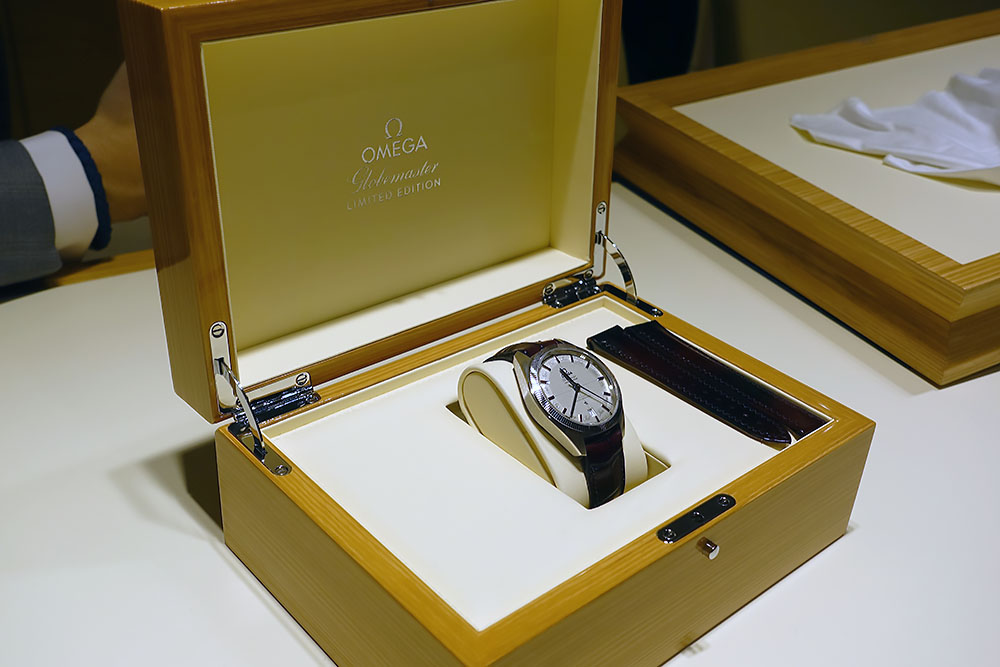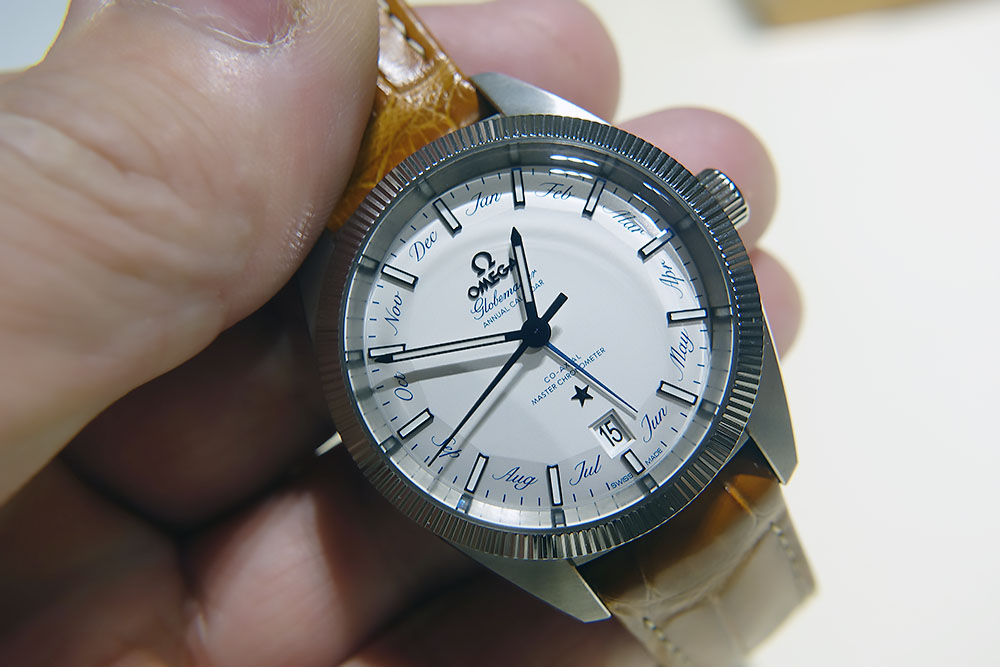 That one will works too.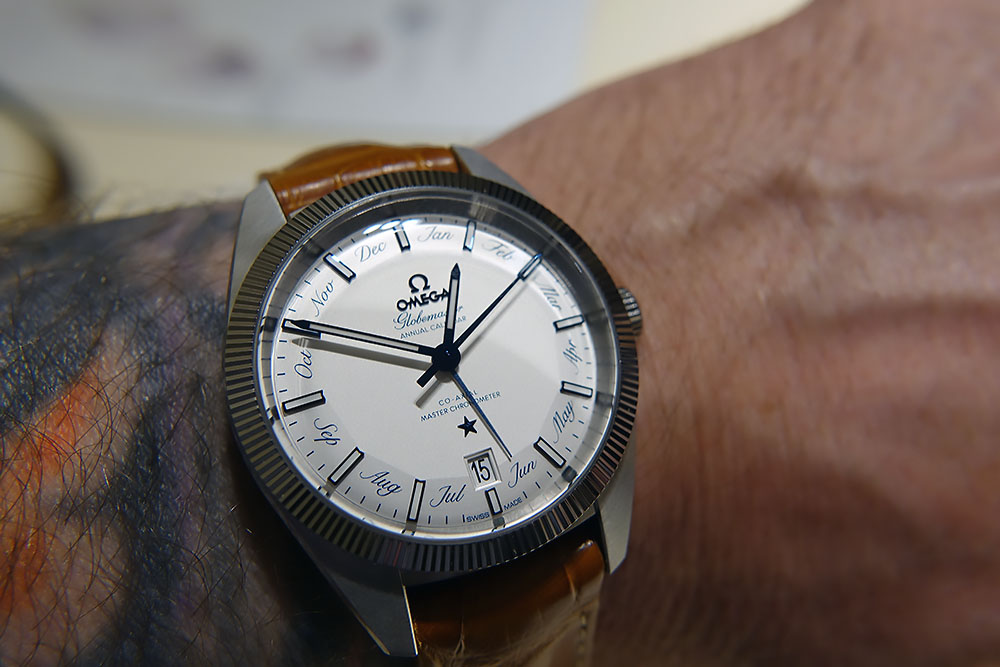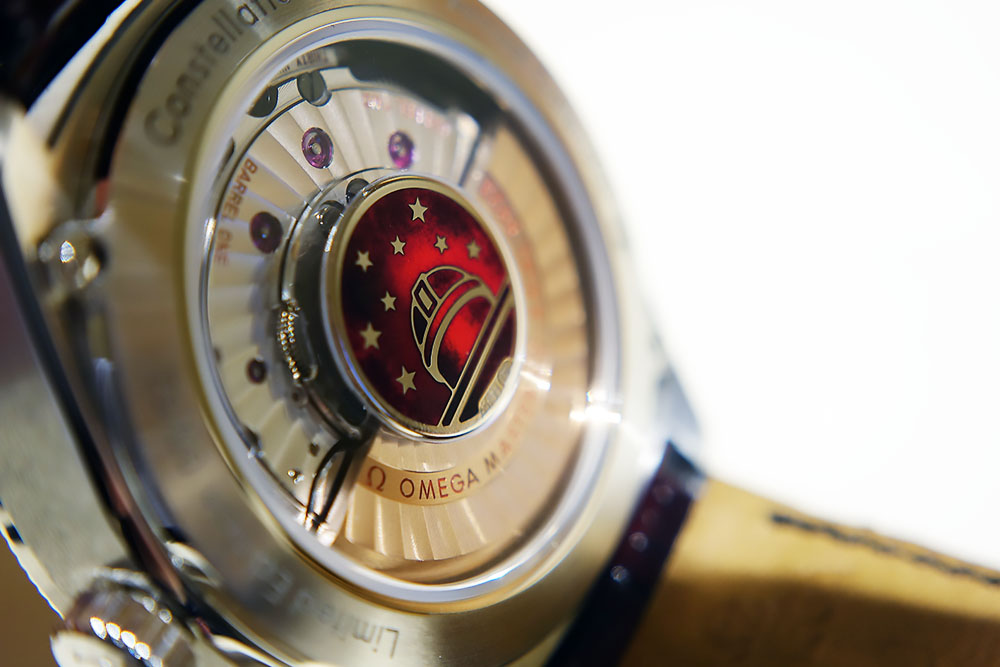 Then 2 friends that is watch specialists at a auction house in Sweden join us.
Platinum as it's best.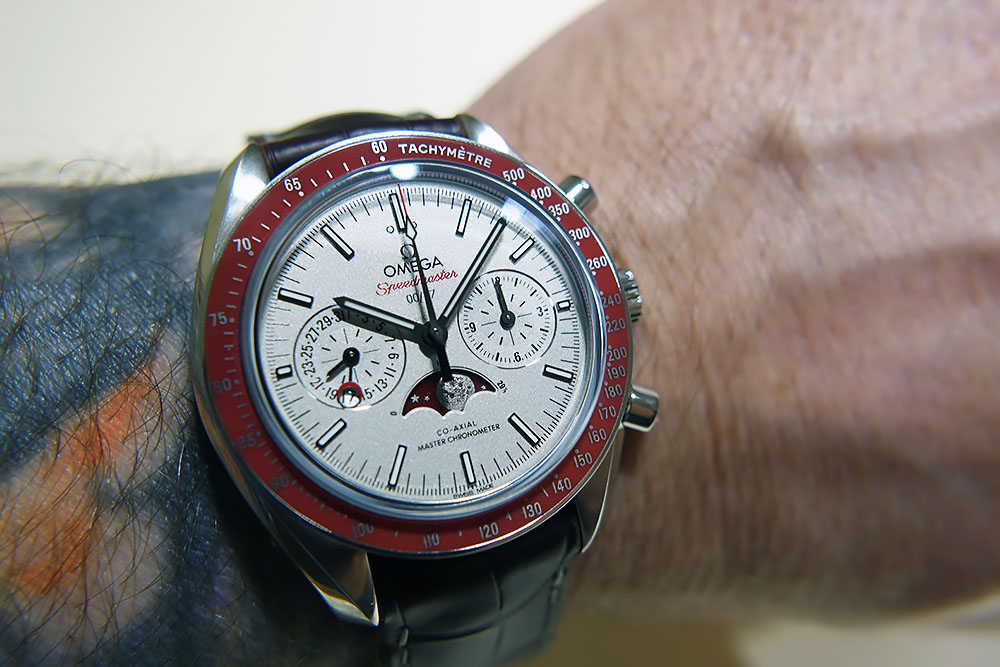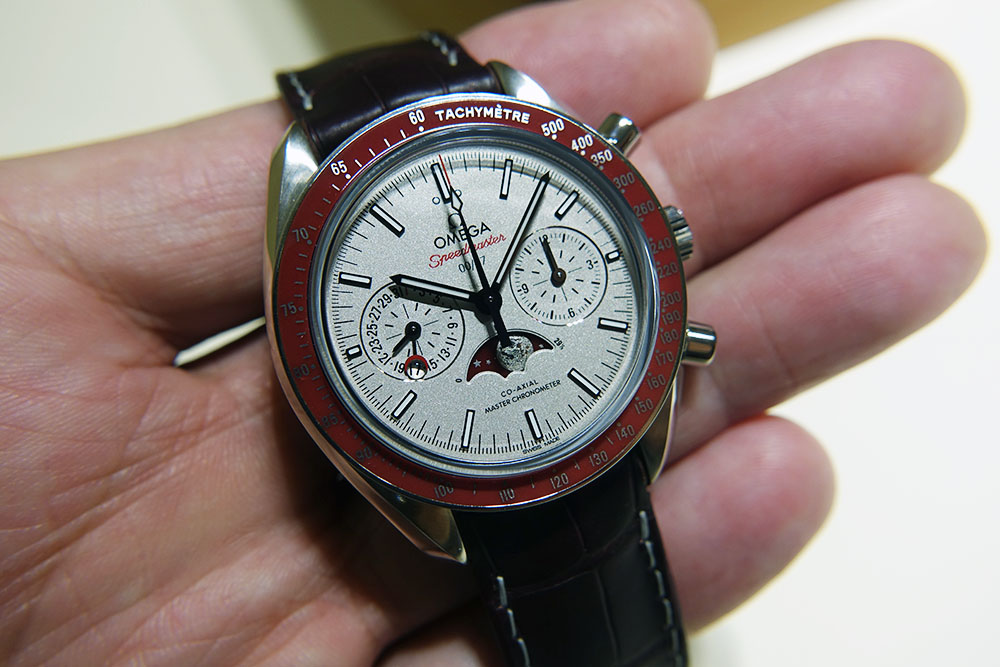 On the way out we run into Mr Hayek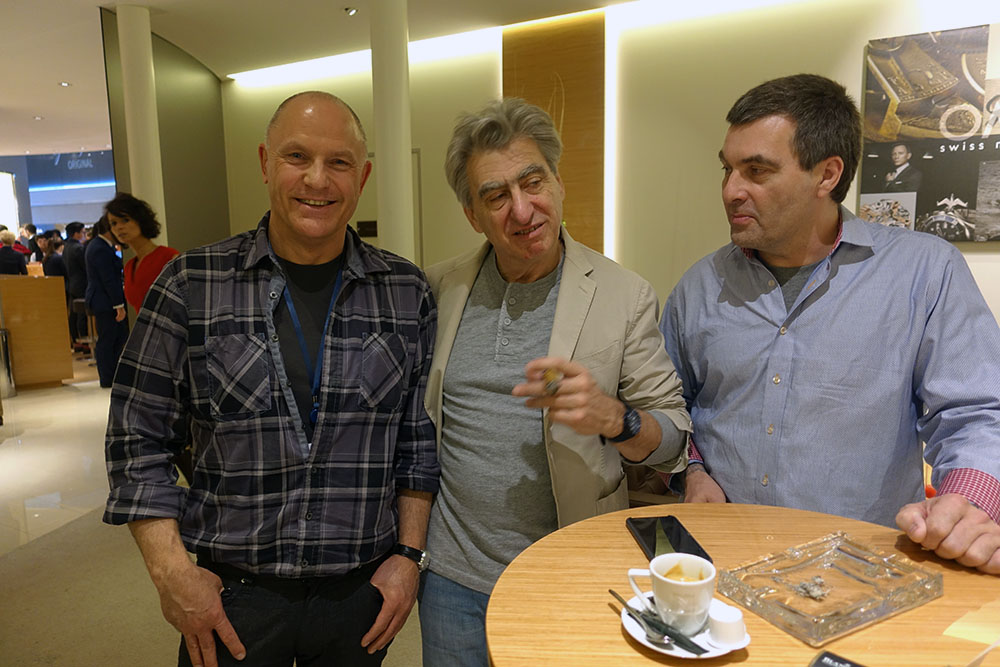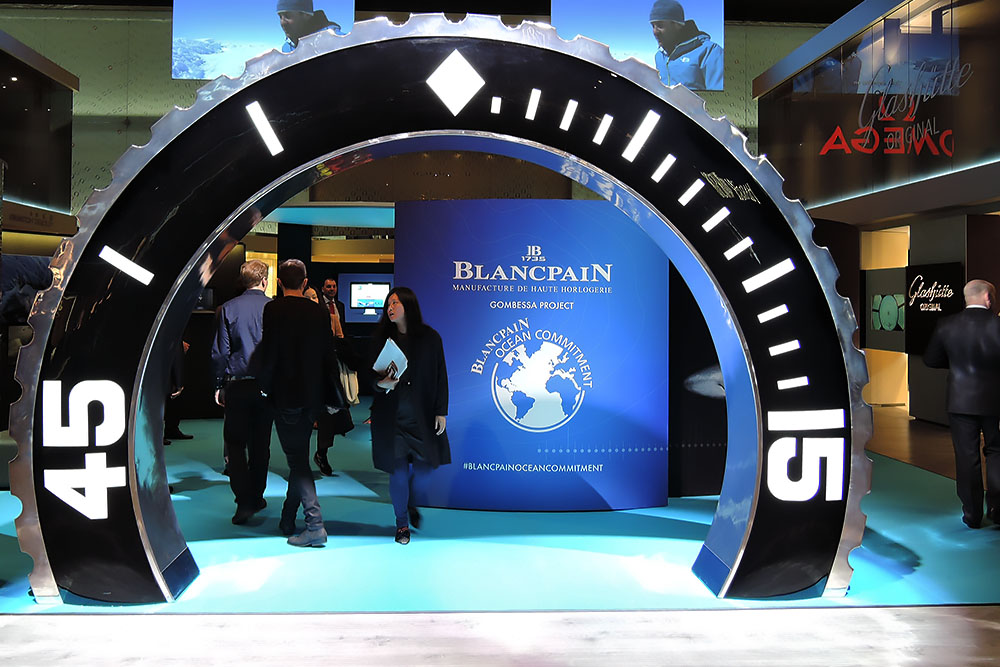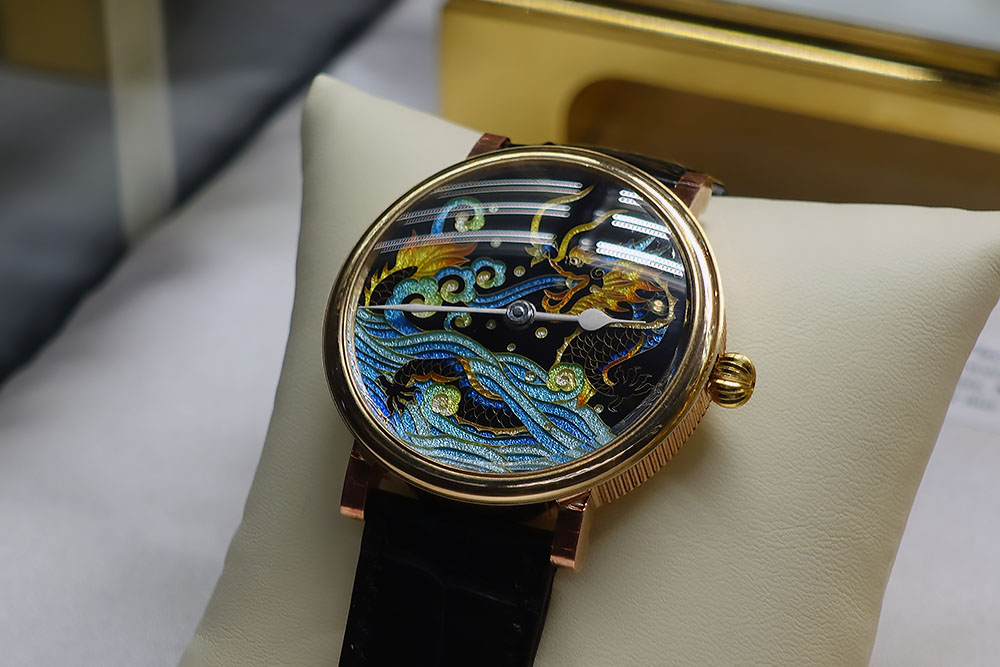 There is serious regulators too.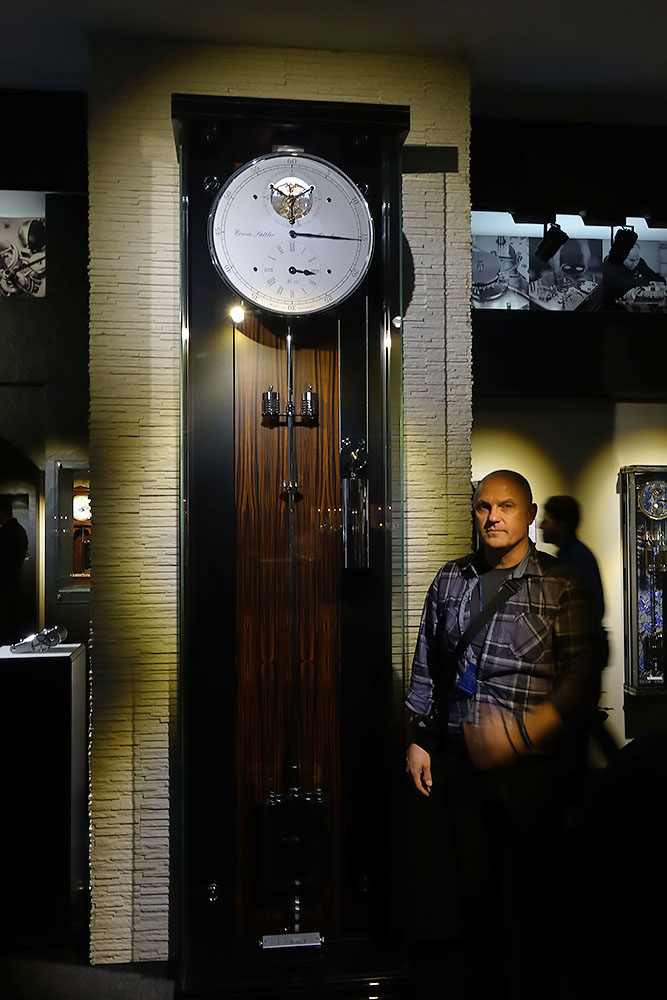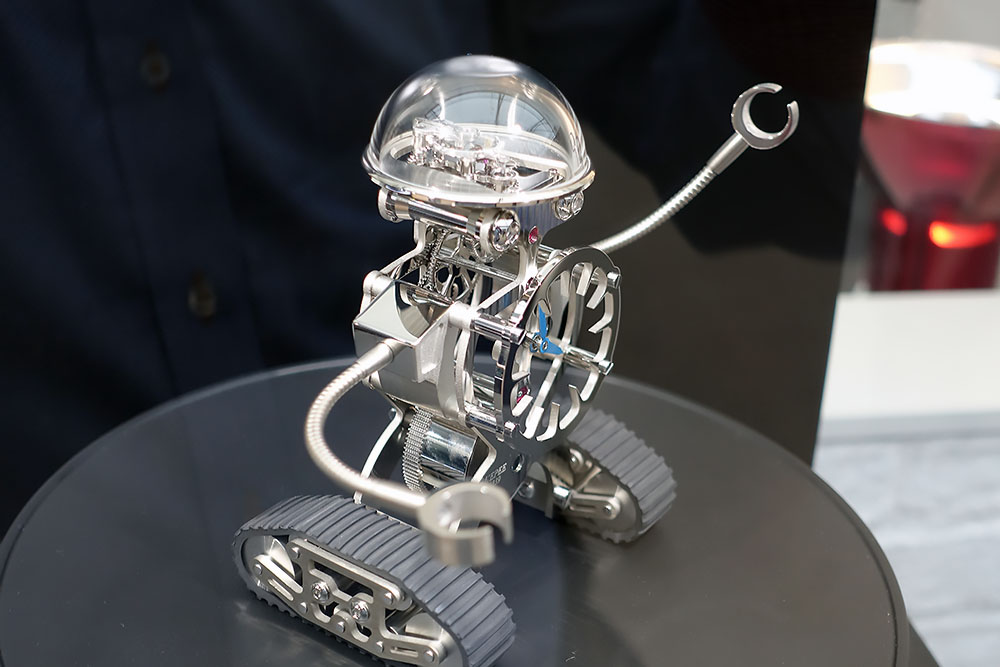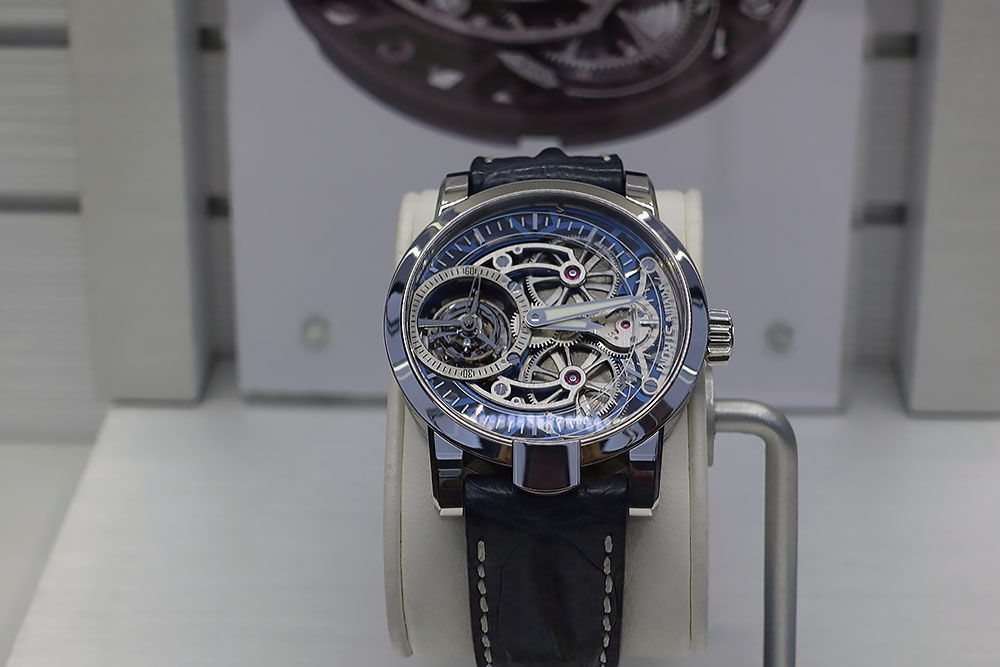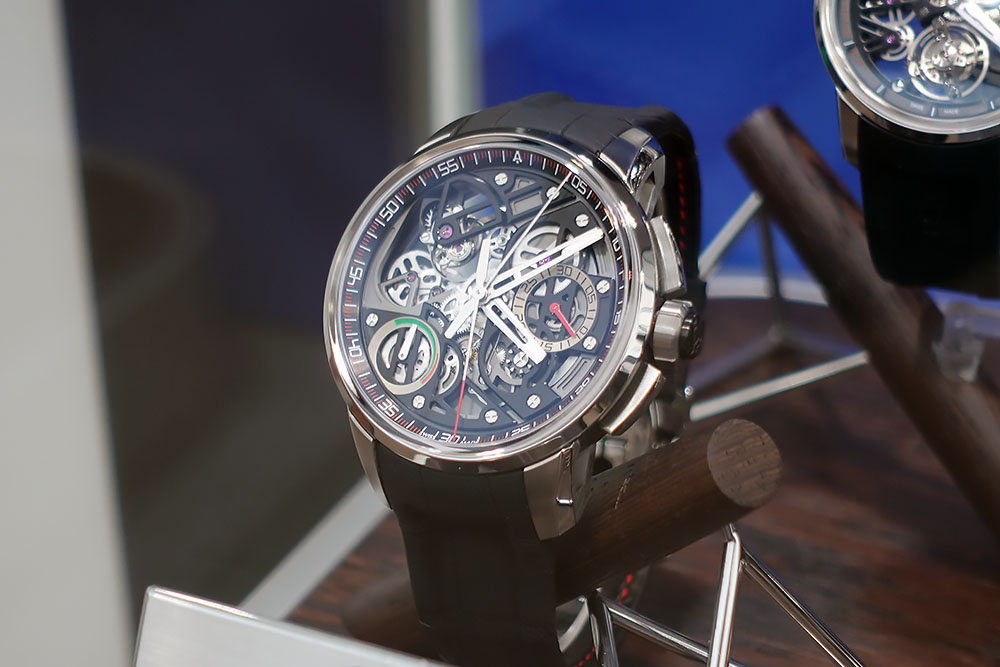 The first watch that contains cognac.