Baselworld 2018
Unfortunately we getting older so the roadtrip to Basel is over nowdays.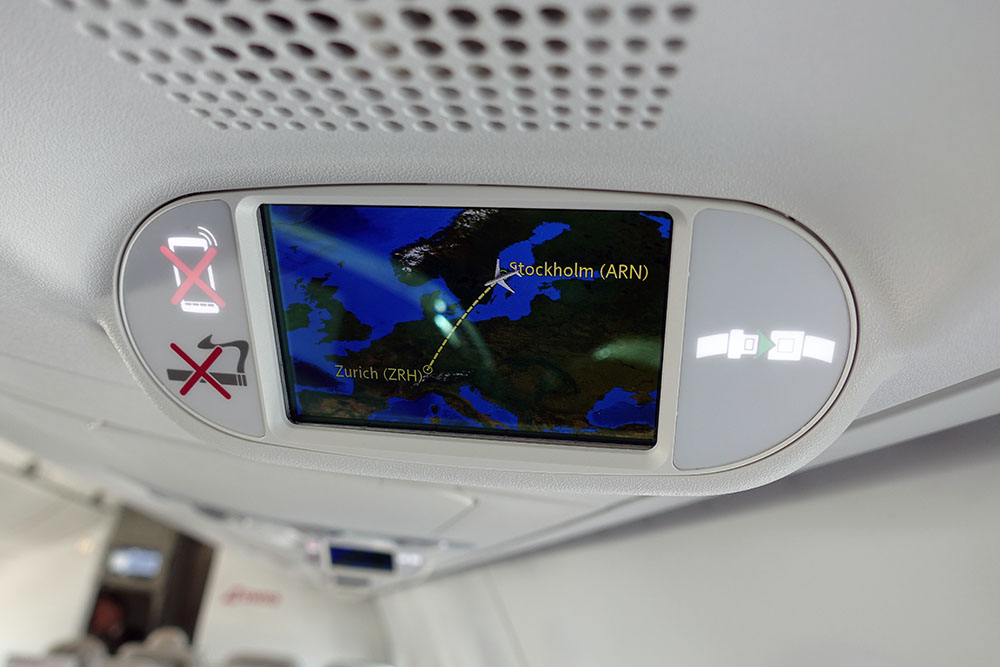 Now we can enjoy the great weather instead.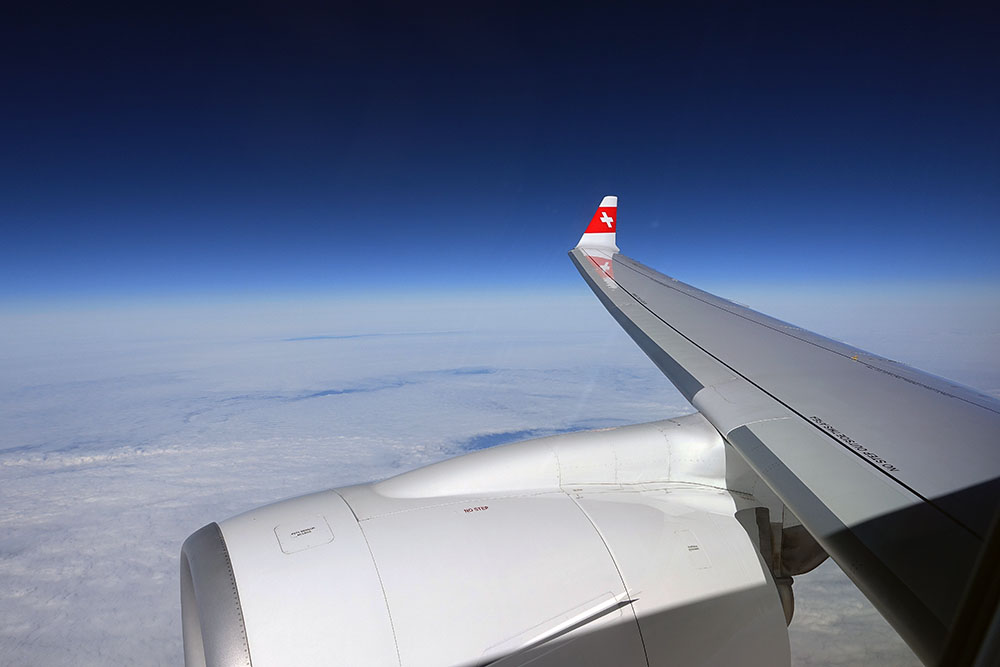 And of course a beer. As usual I trade the veggies for a beer with the guy beside me.
Arrived to Basel at the afternoon, so a stroll in the town will get me some good things.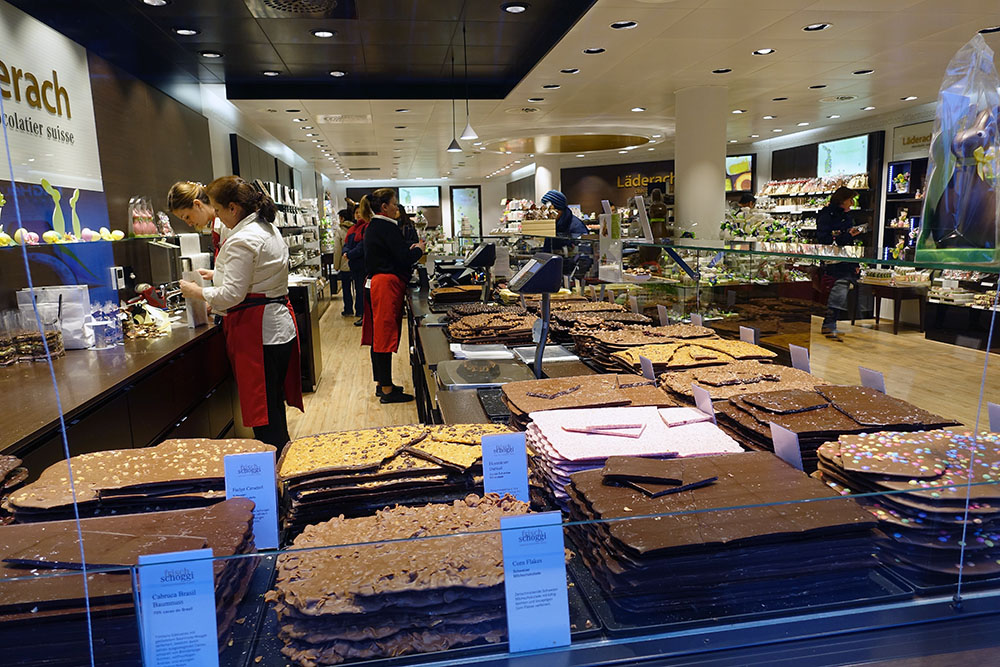 Later we find the XXL Cordon Bleu (we heard about) that works perfect with a few beers.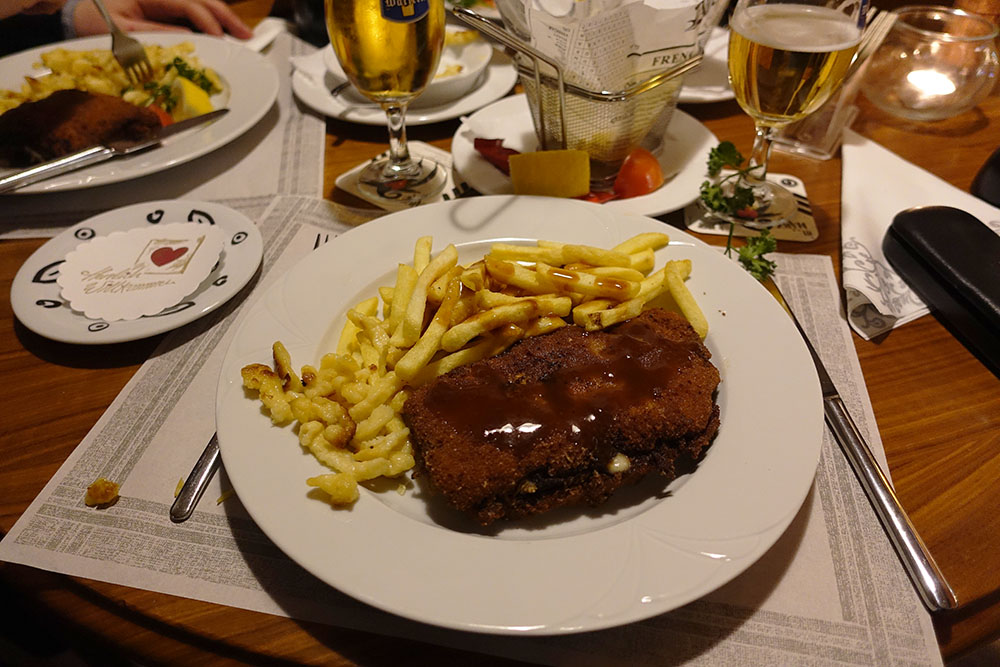 Then it was time for some sleep and for the first time we live in Basel so we don't have to take the train.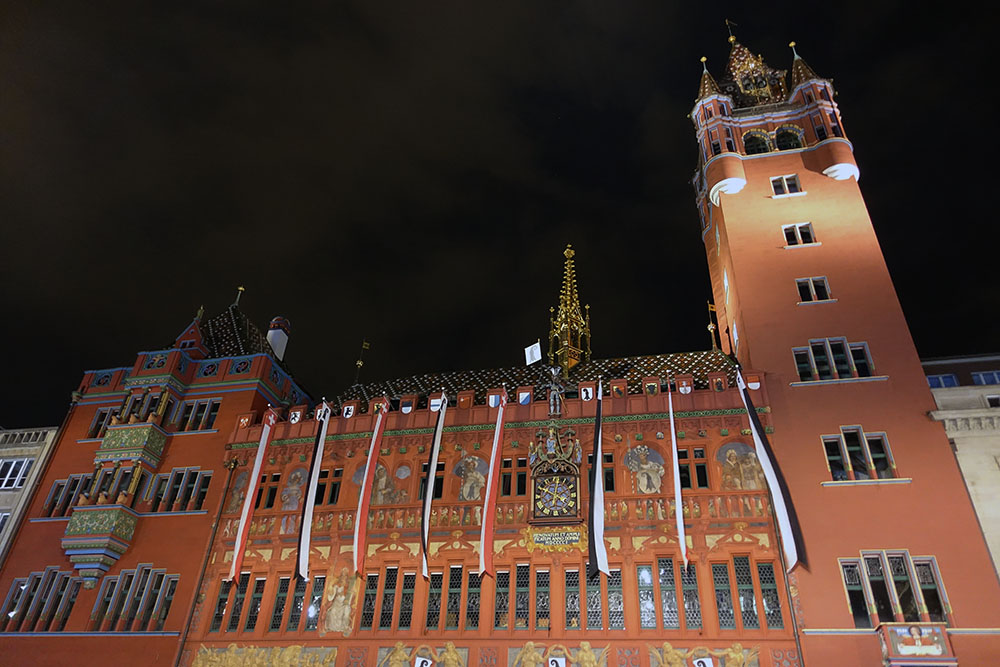 Next day we where there when they open the doors.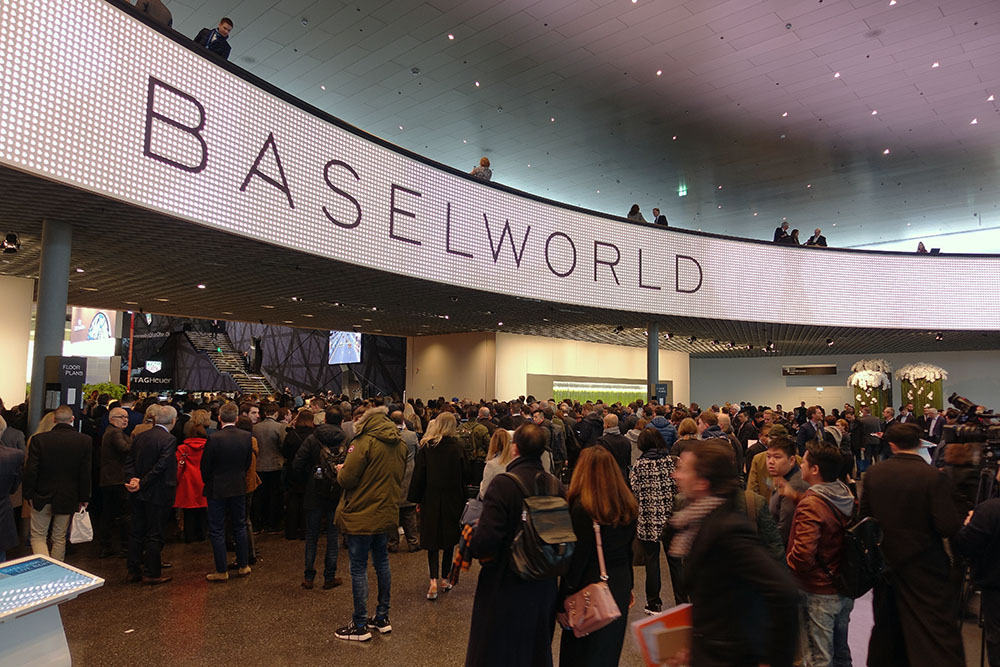 I guess this will take some time.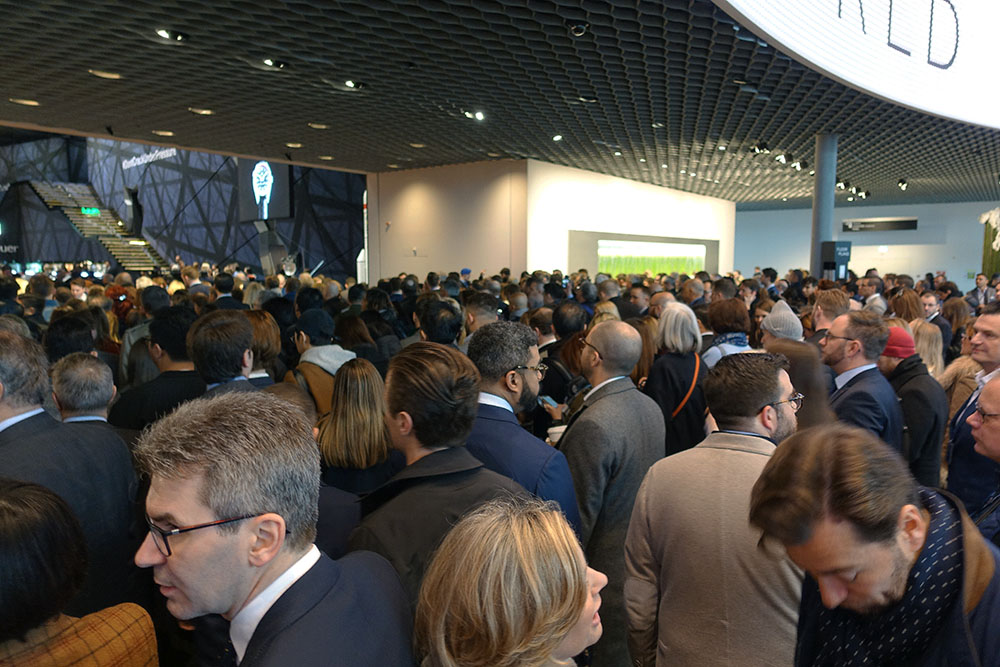 Finally we are inside, so lets see what we find this year.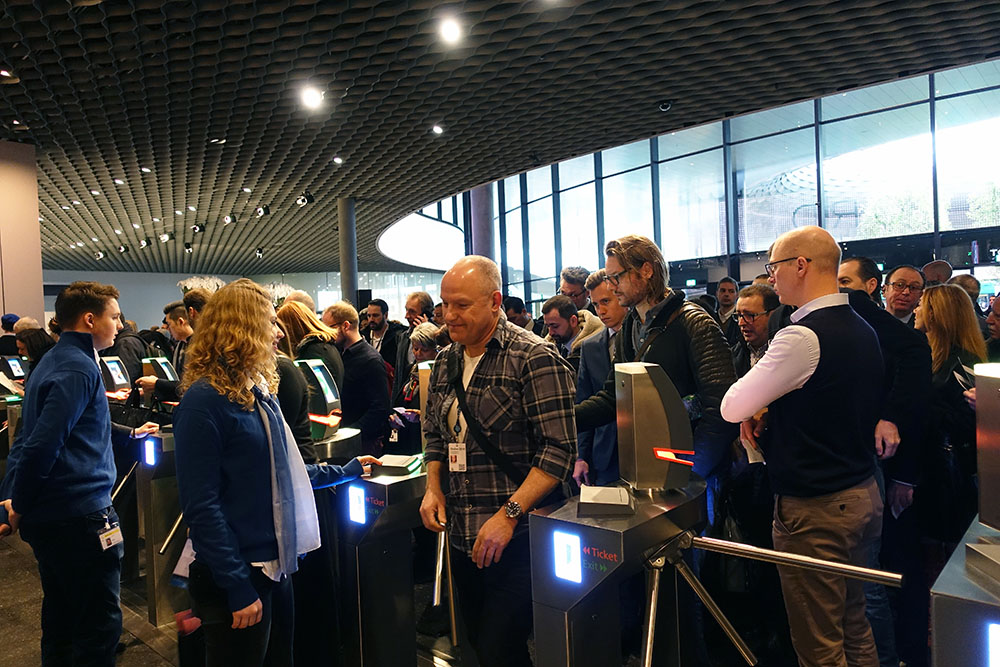 This fair was good for the wallet, most of the watches I want, I can't afford.
So to do is easy, this is the only watch I order from this years Baselworld. Yet.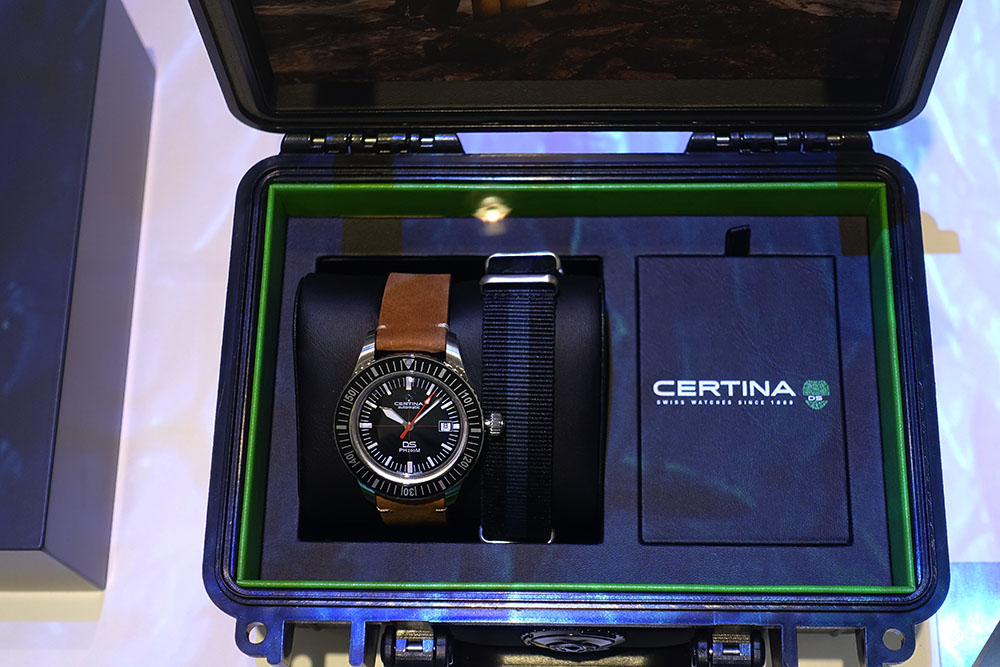 First stop was at Daniel Nebel at NORD Zeitmaschine and look at his Crossnroll. There is a lot going on here and it's not easy to explain how it works.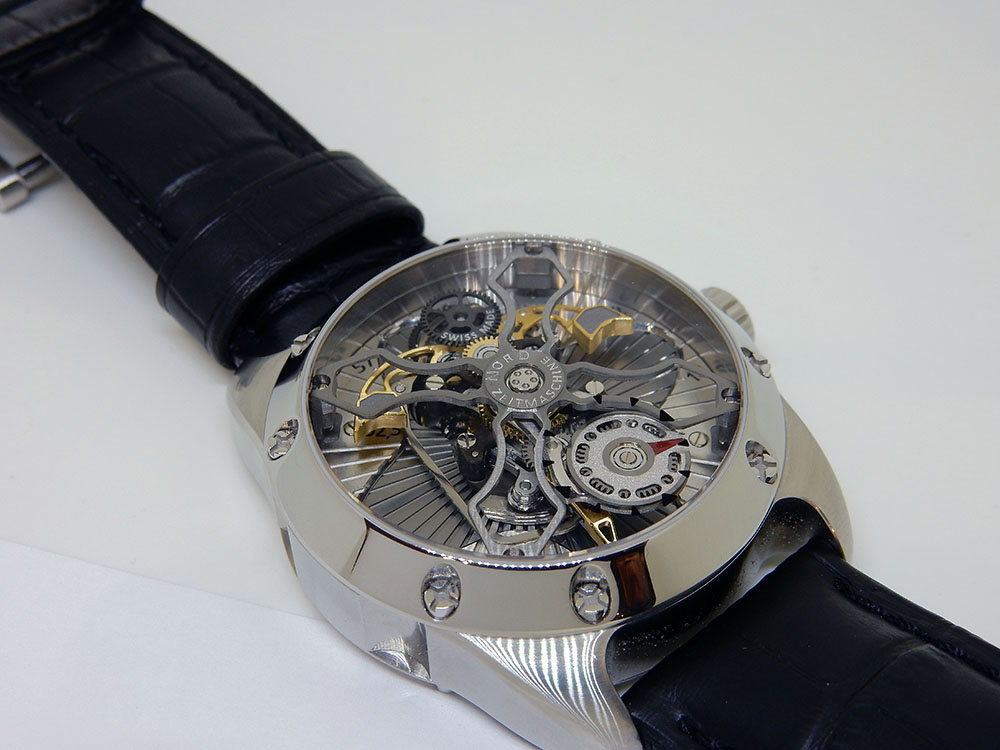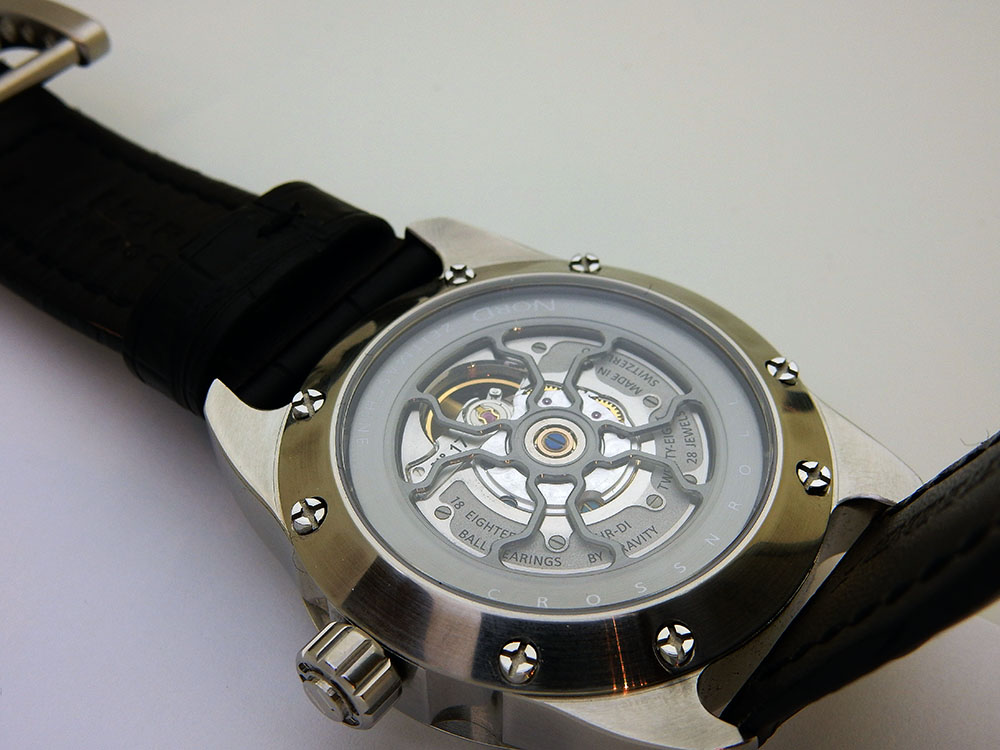 There is a video at his website that explains it.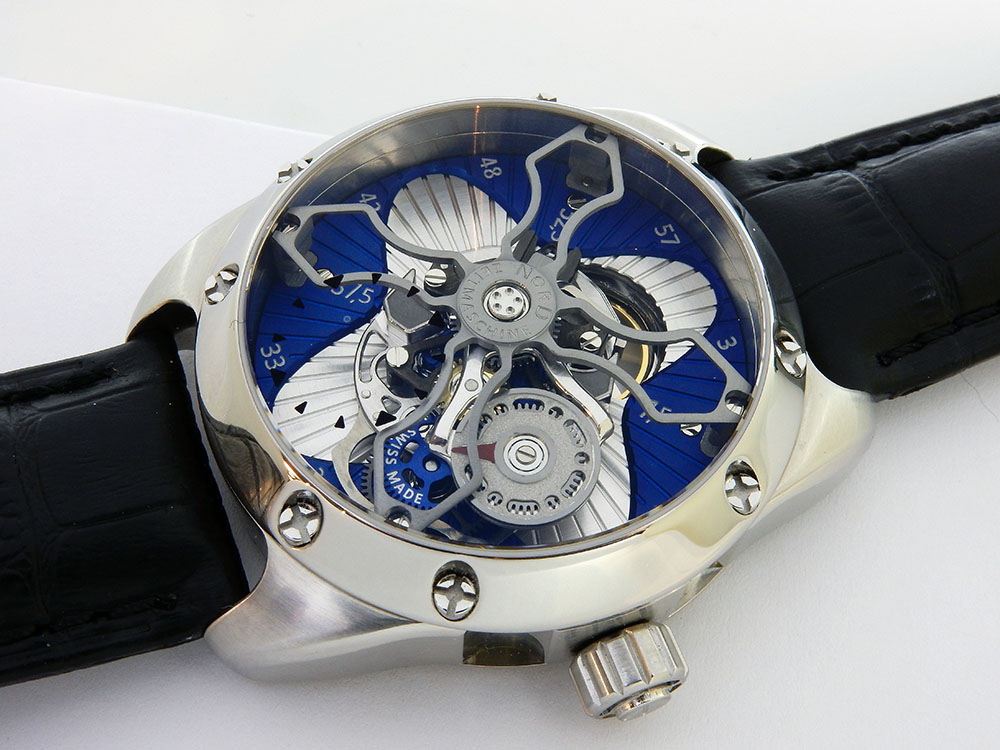 So I have to stop at Rolex and Tudor so this is covered for the impatient guys.
Rolex have only used parts they already have to get a few "new" models, so I guess it was not their year this one.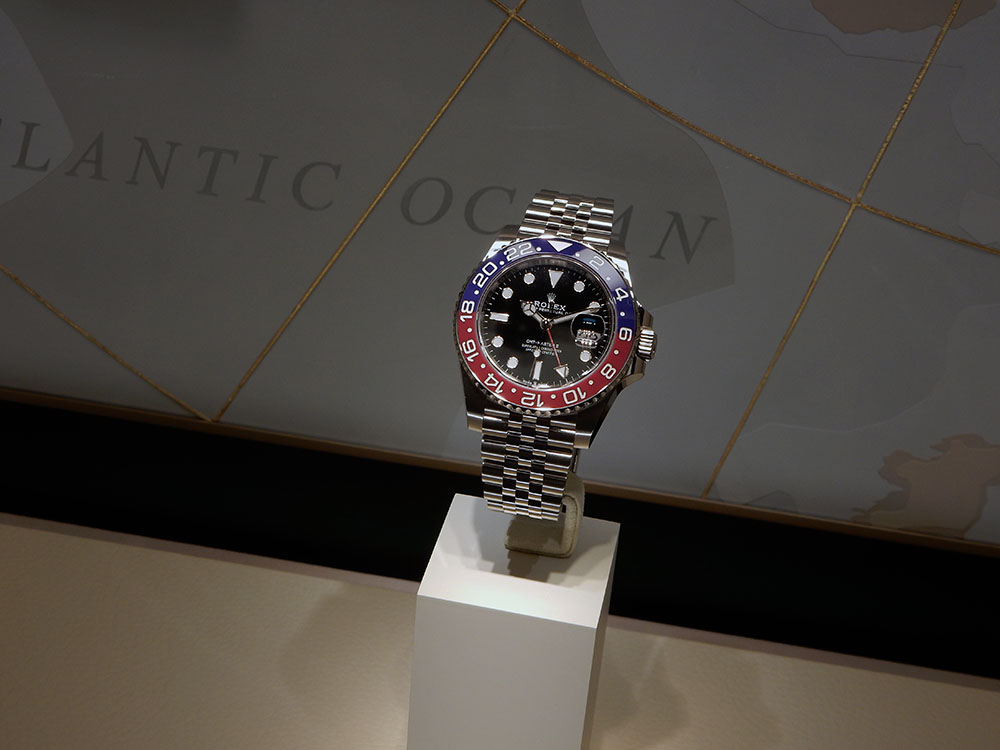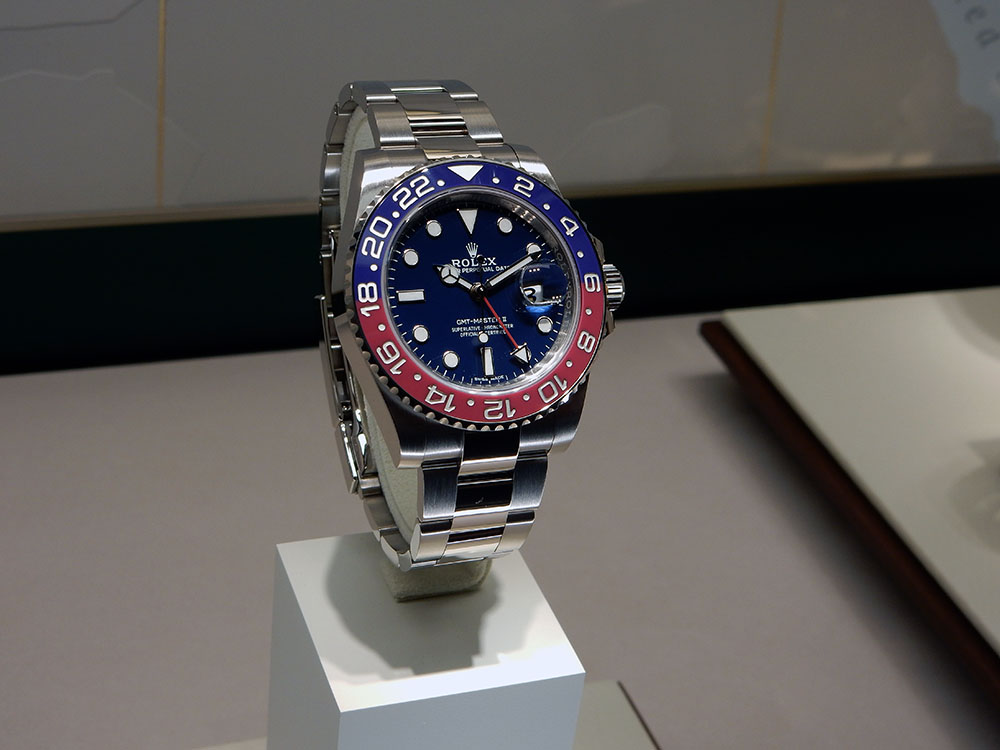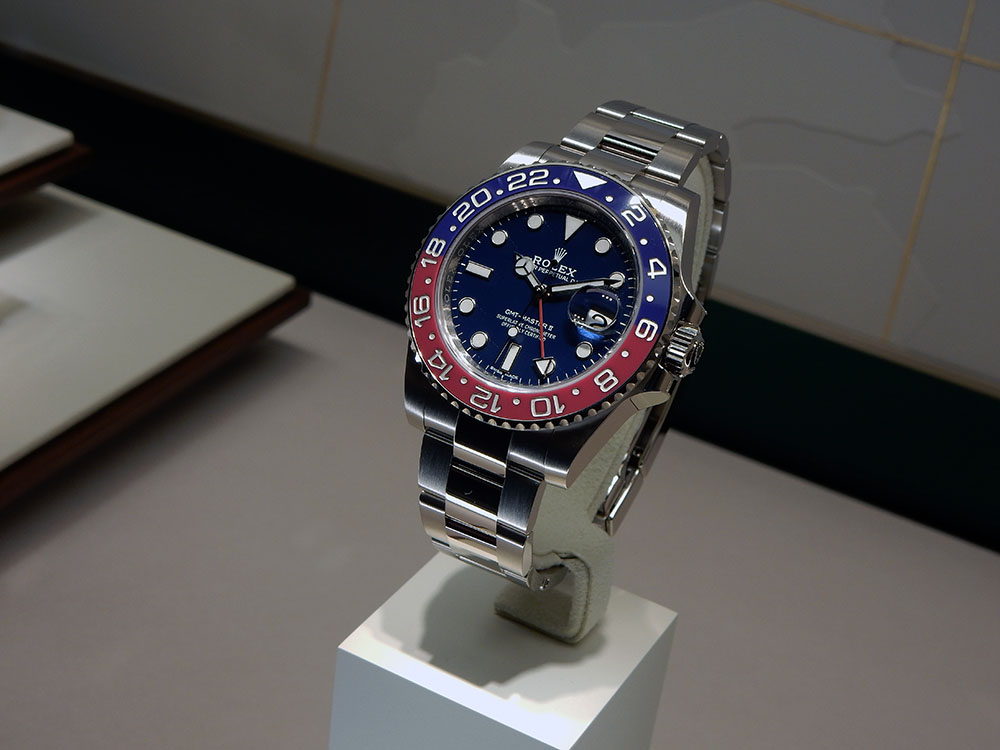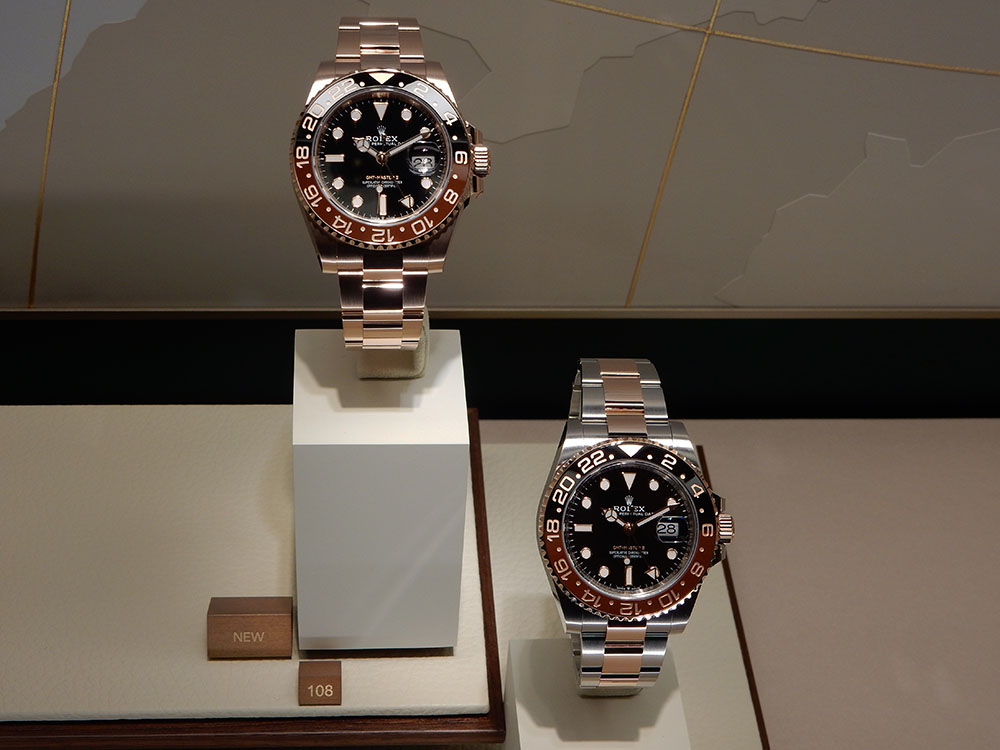 The blue/black is still in the display but not in the pricelist, what that means.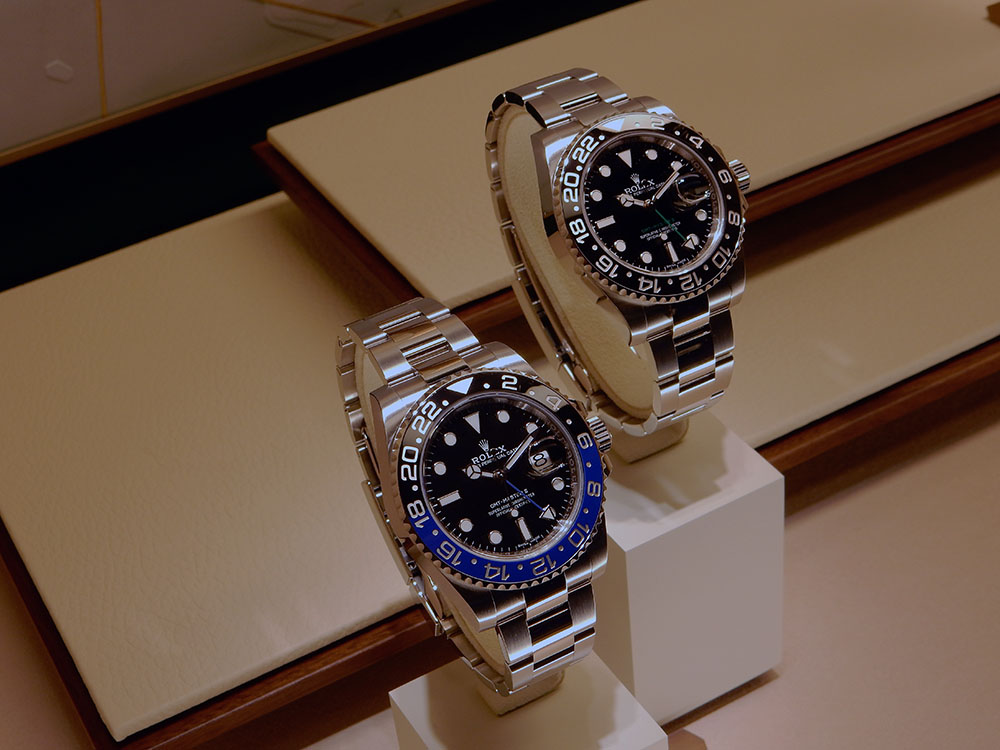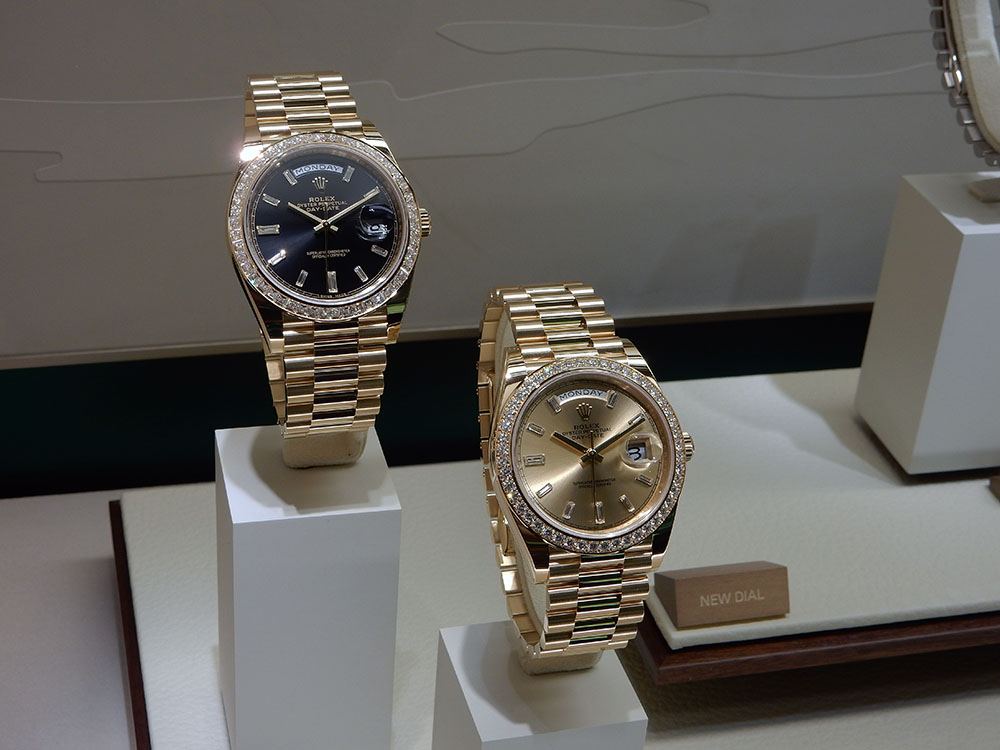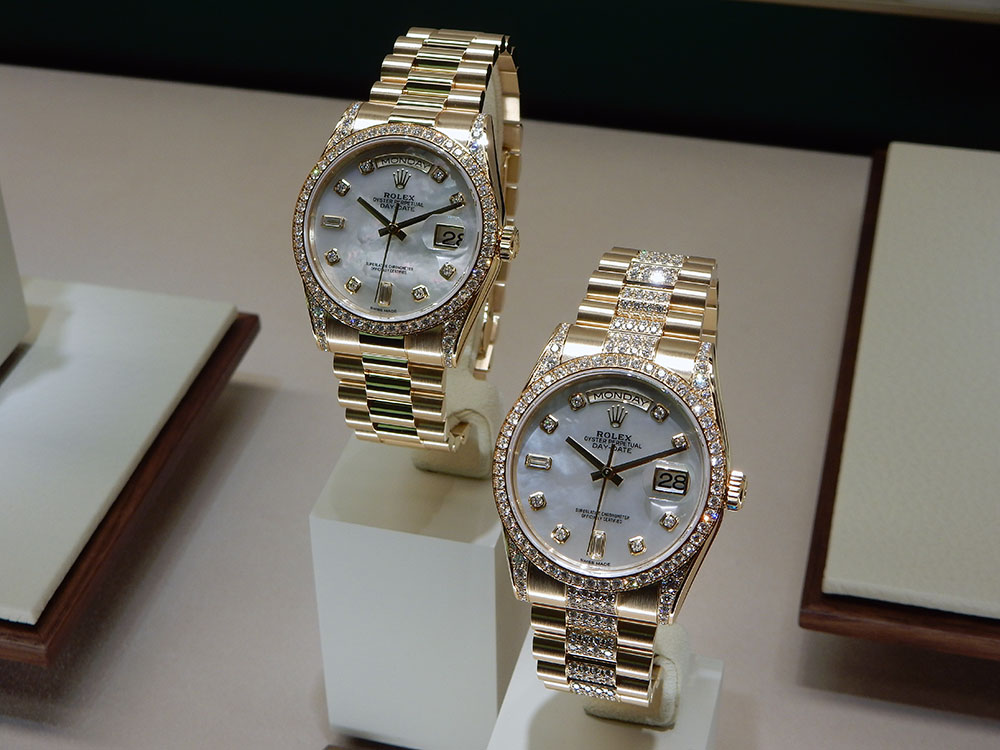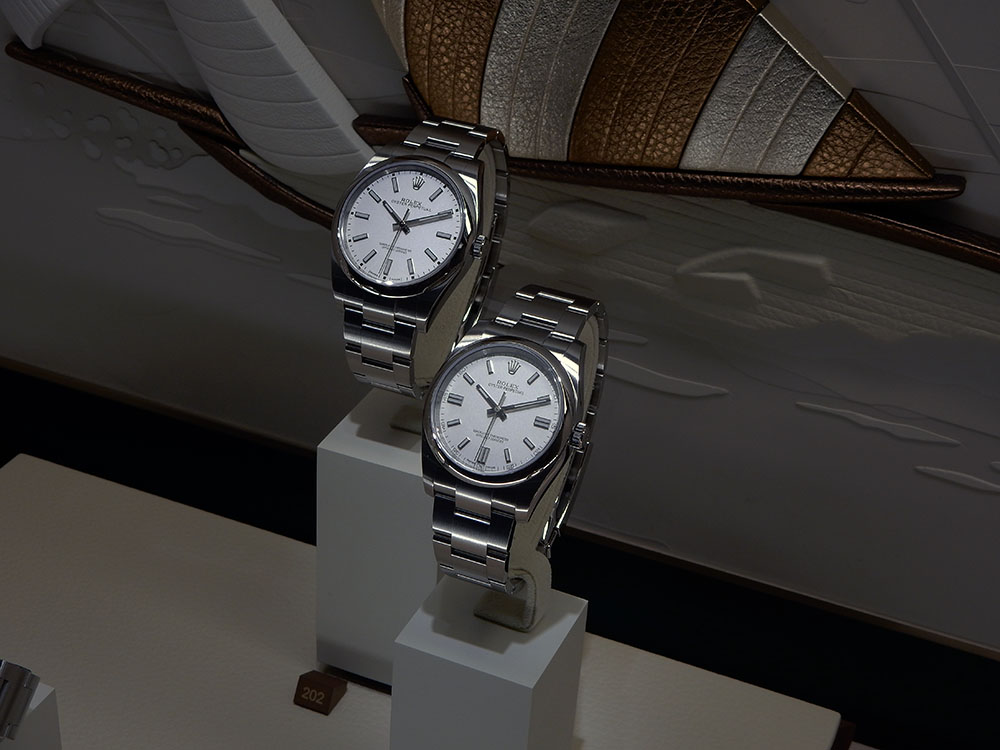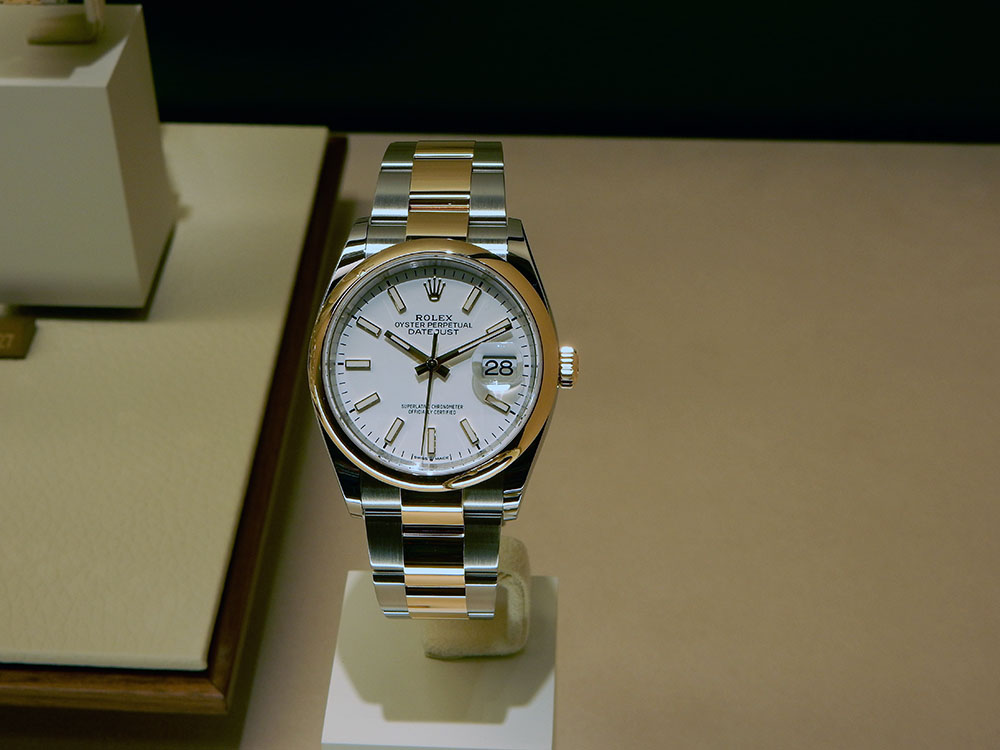 Tudor still have the dark displays that is a pain to get a decent pic.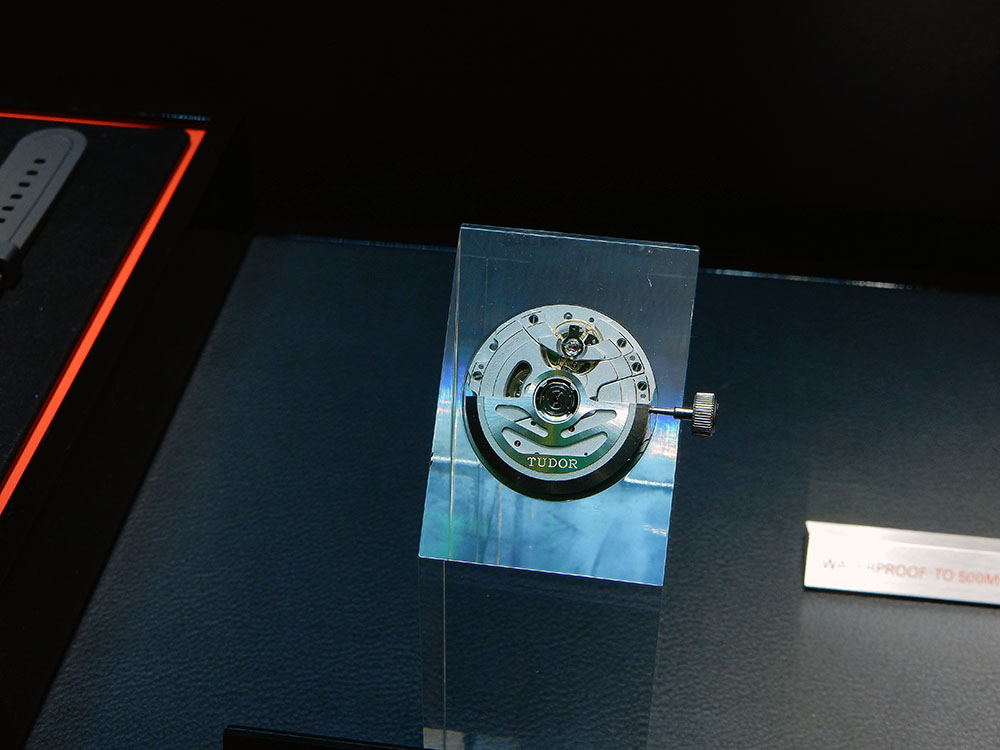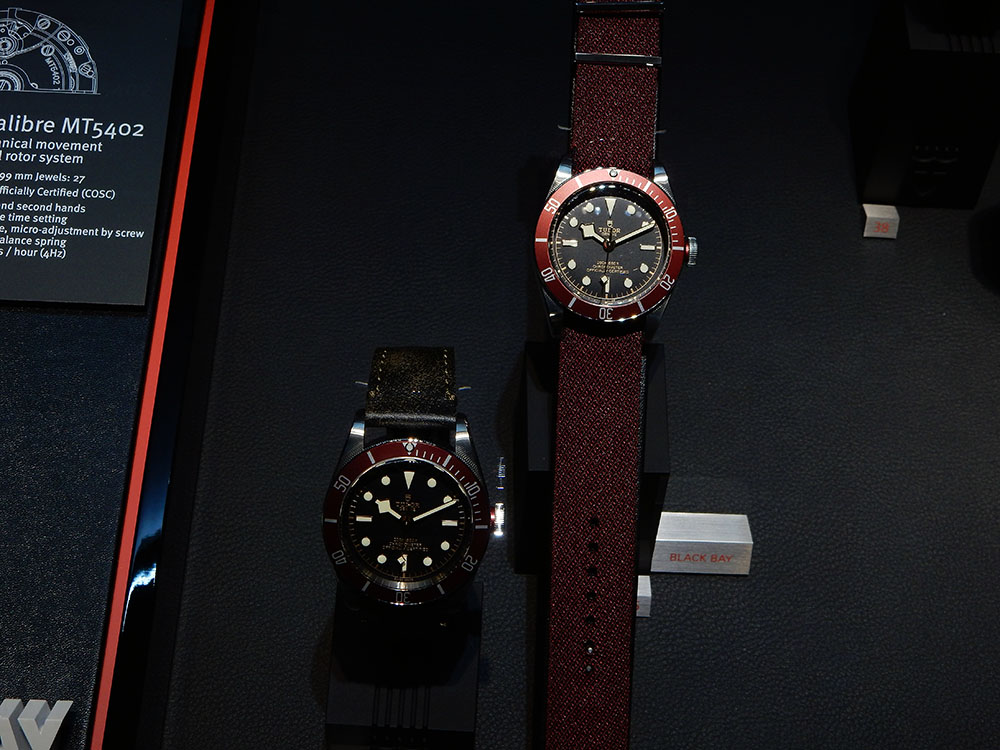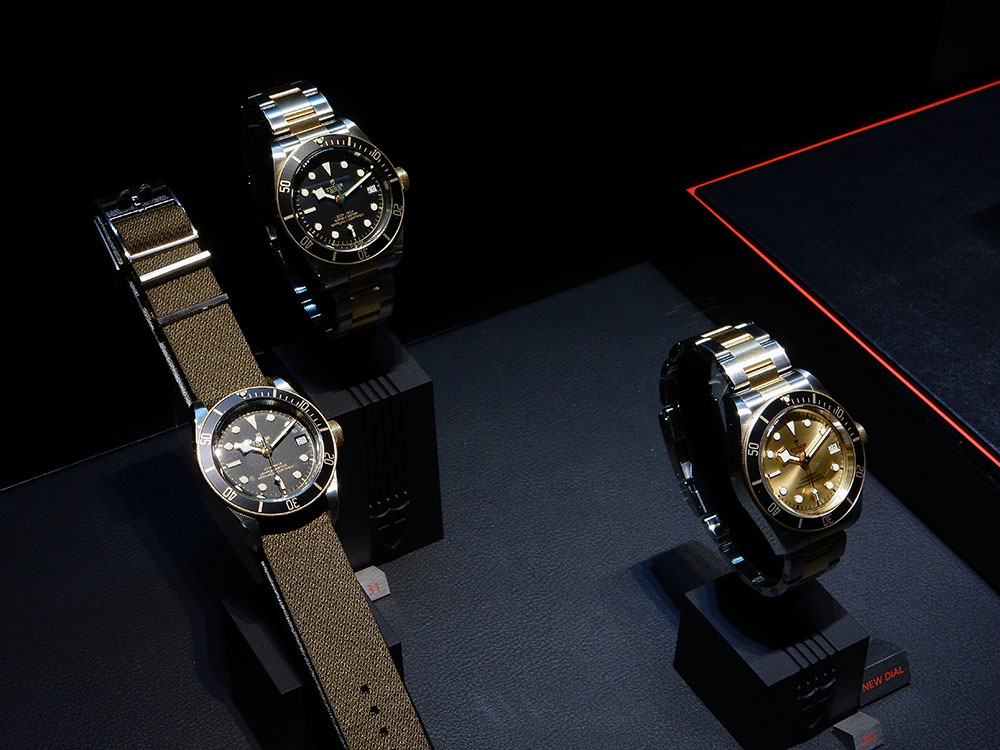 The new GMT looks great IMHO.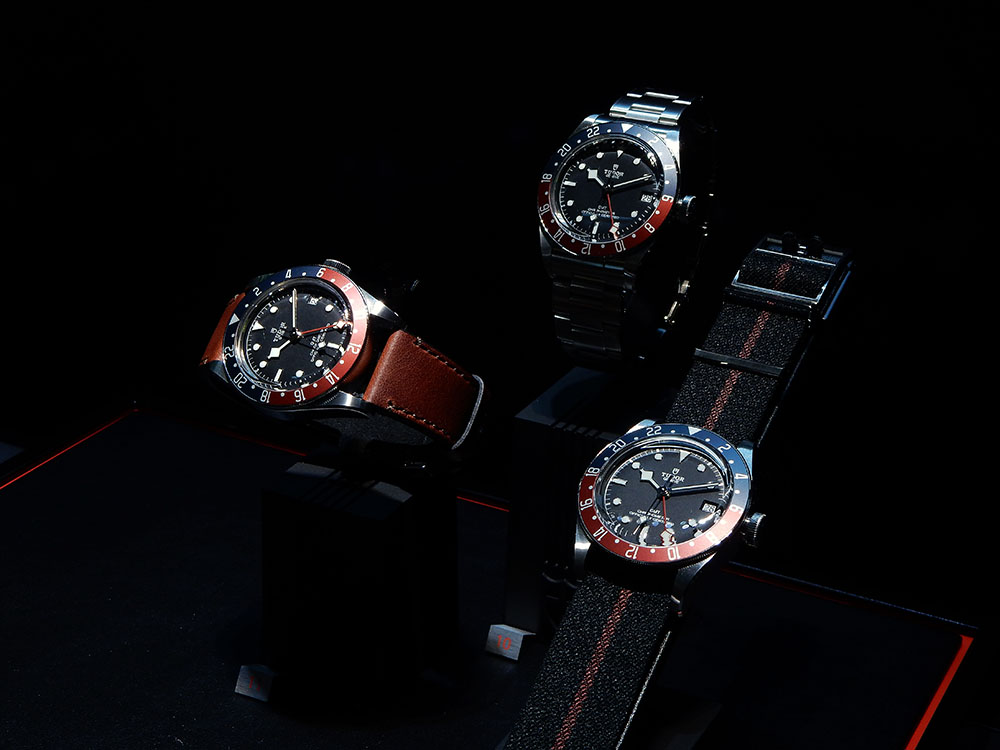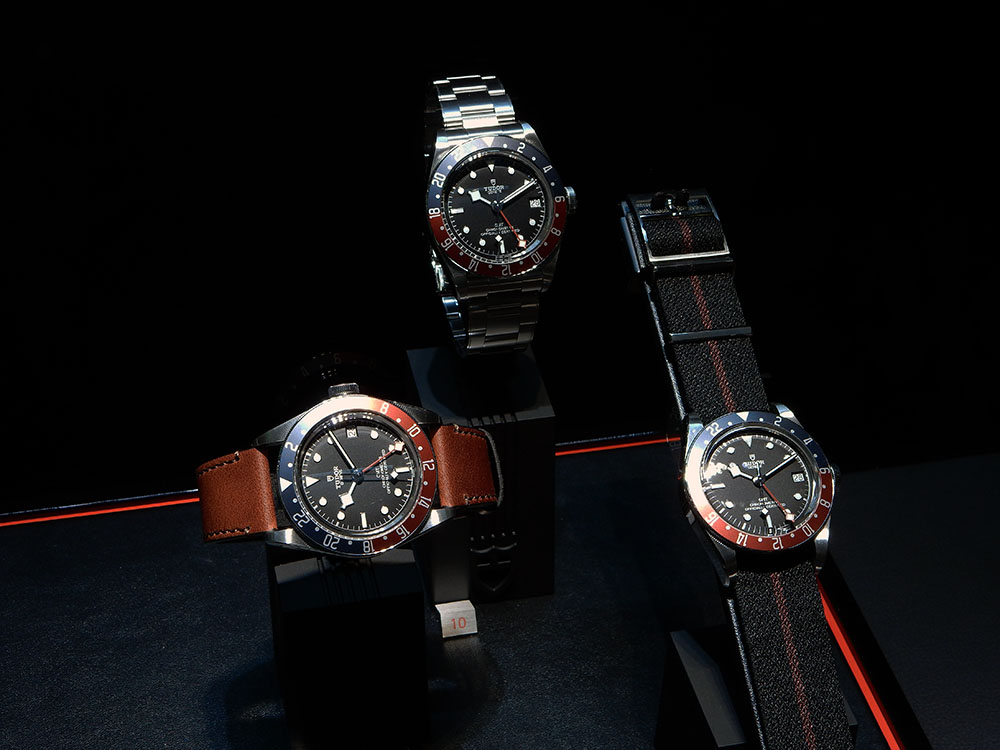 Next stop was at The Grönefeld Brothers that show us a few of their watches. The bad thing with the small independents, thay have only a few models for showing.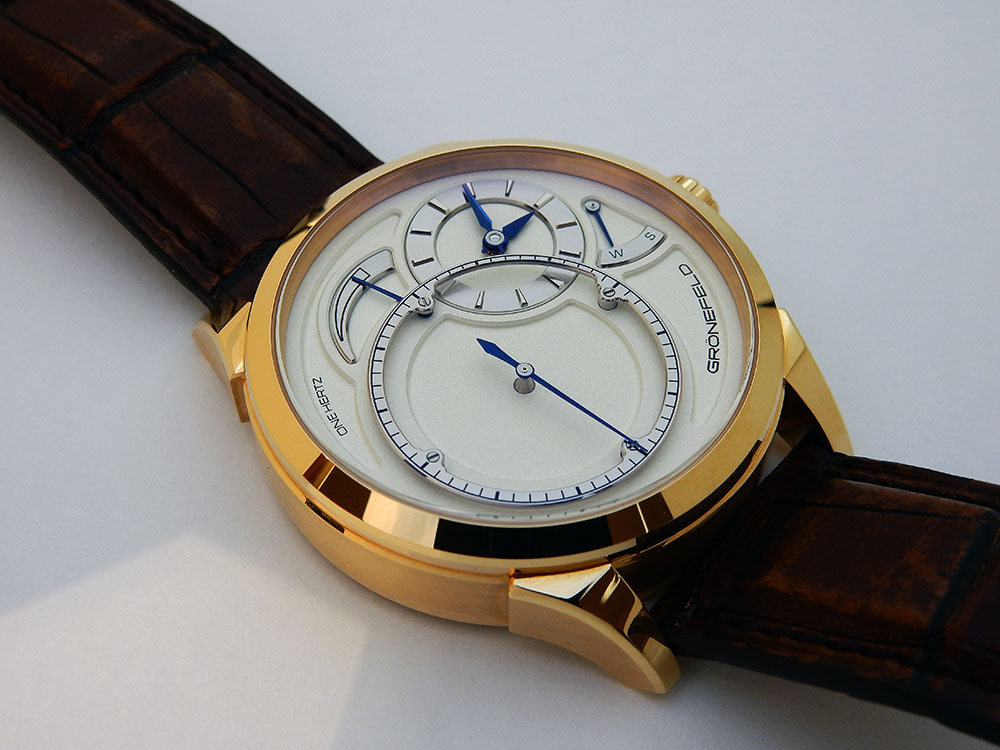 I guess those speaks for themself, breathtaking movements.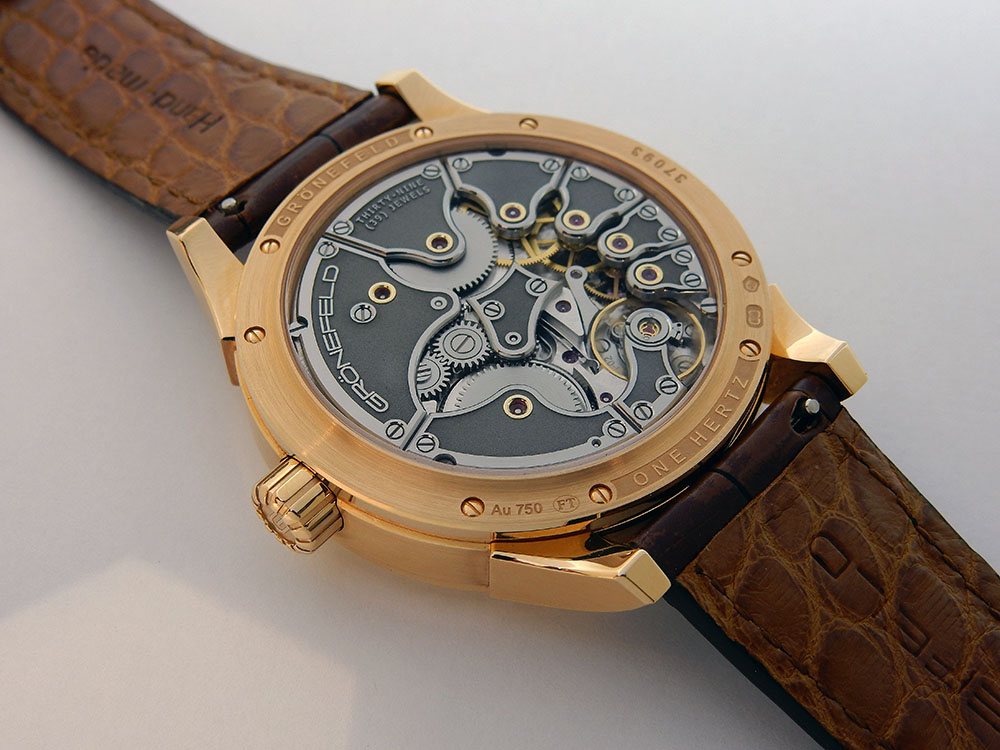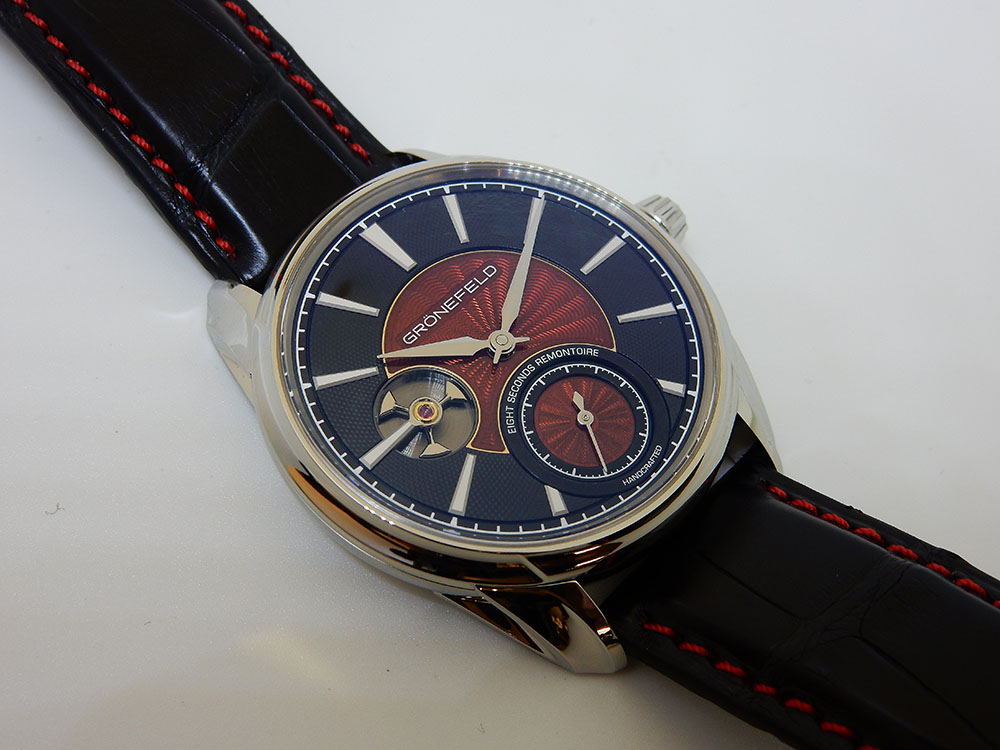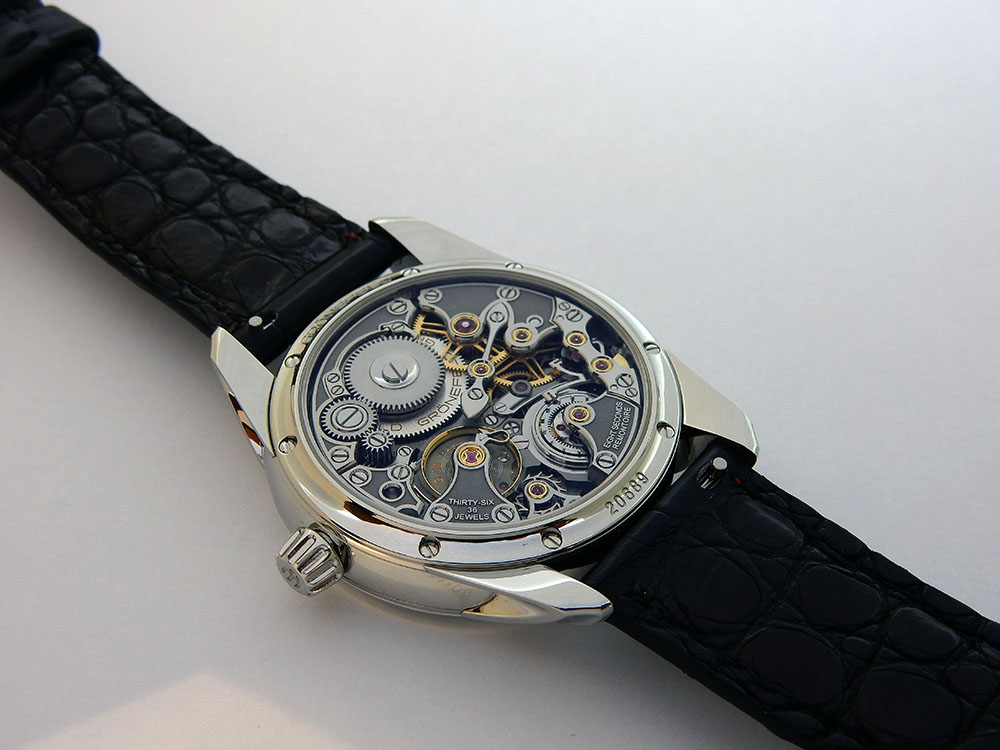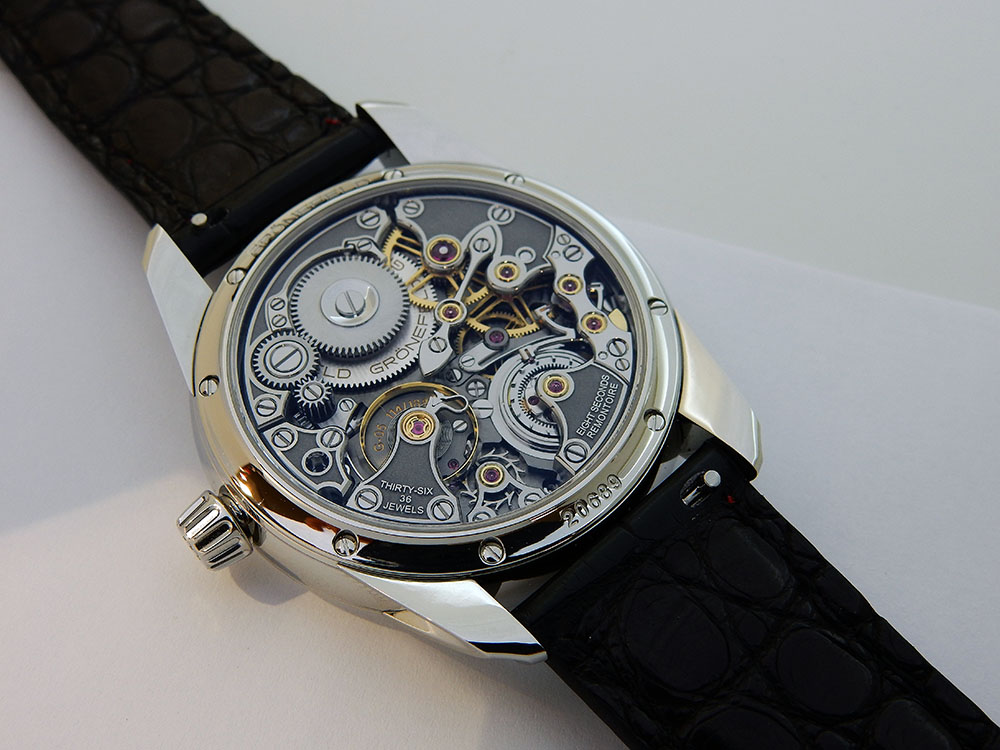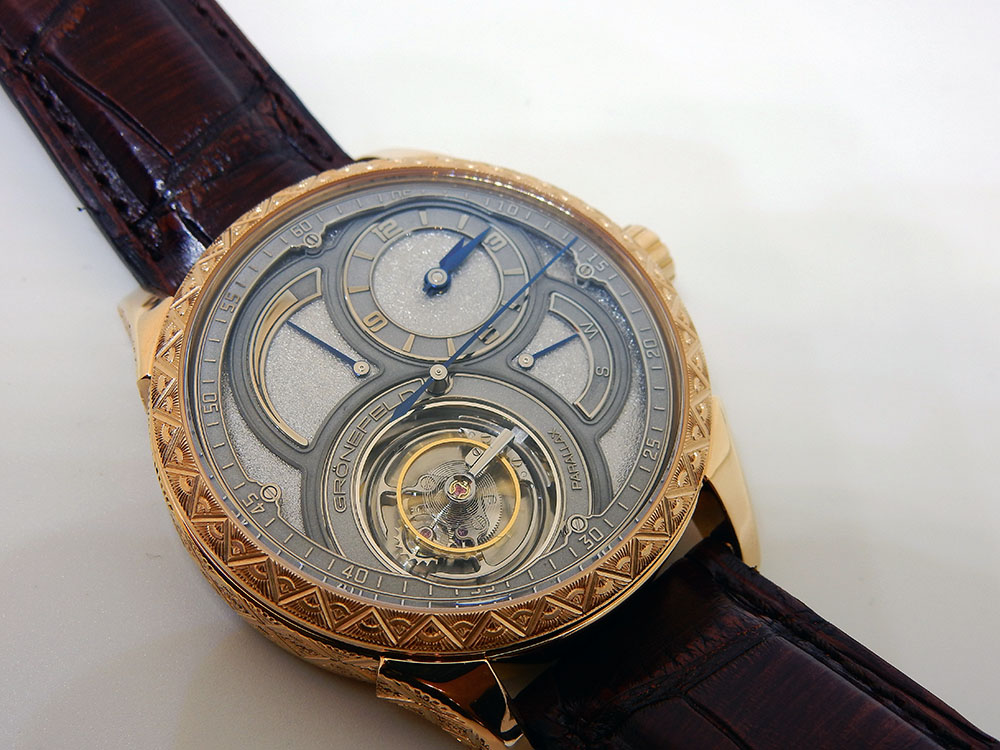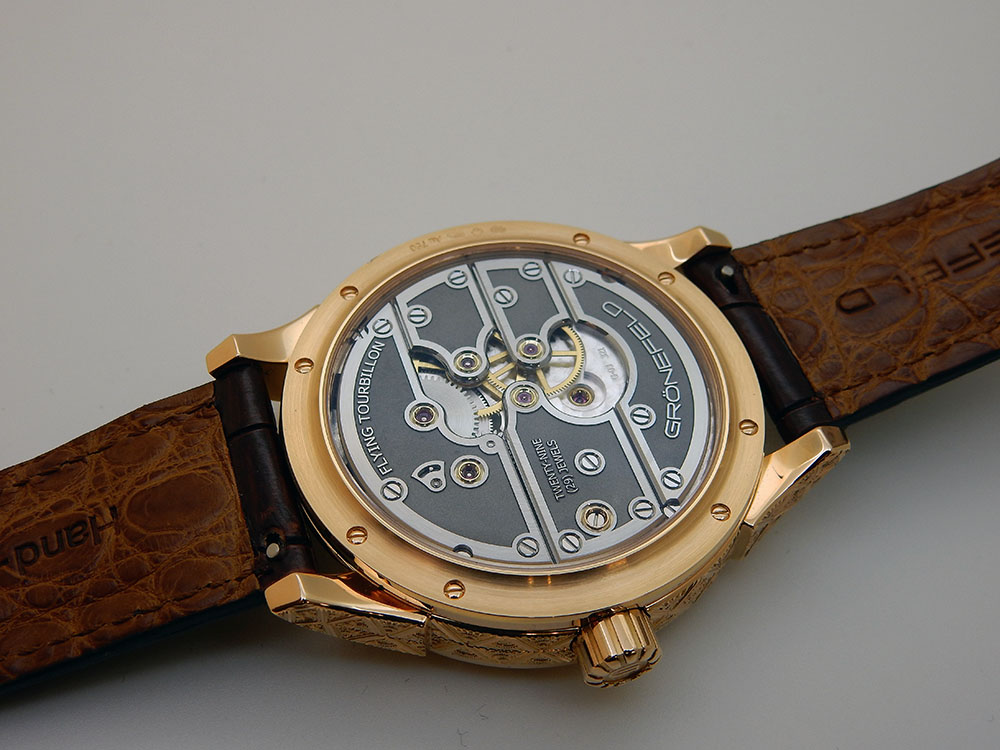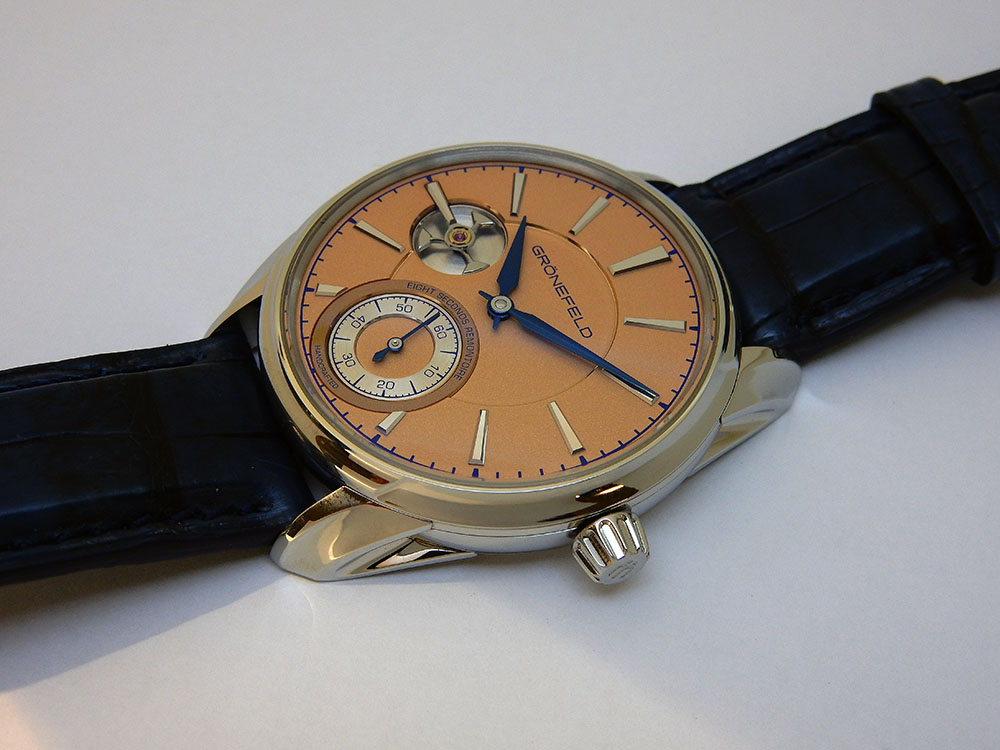 Then we got a great history lesson about the Czapek company by Mike Margolis and a representative of the company which I unfortunately do not have the name on.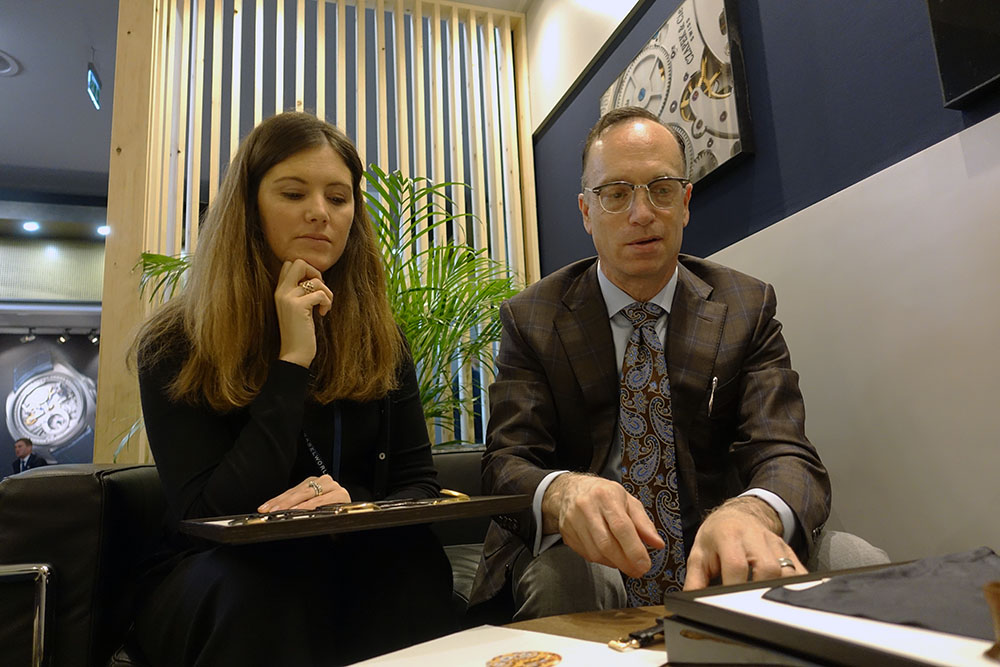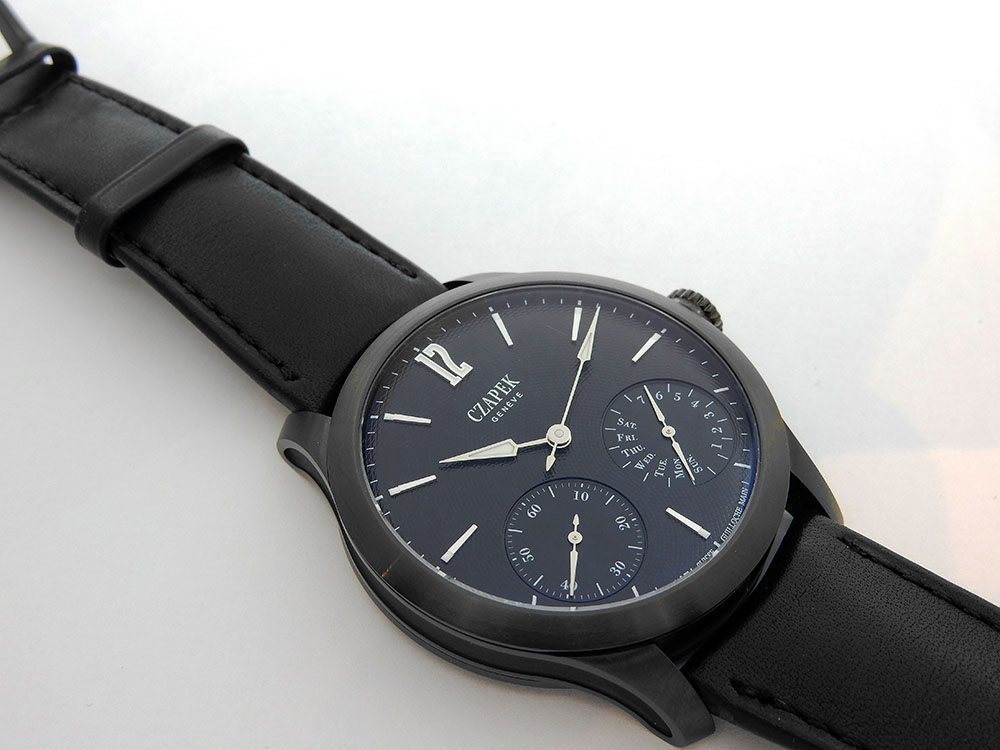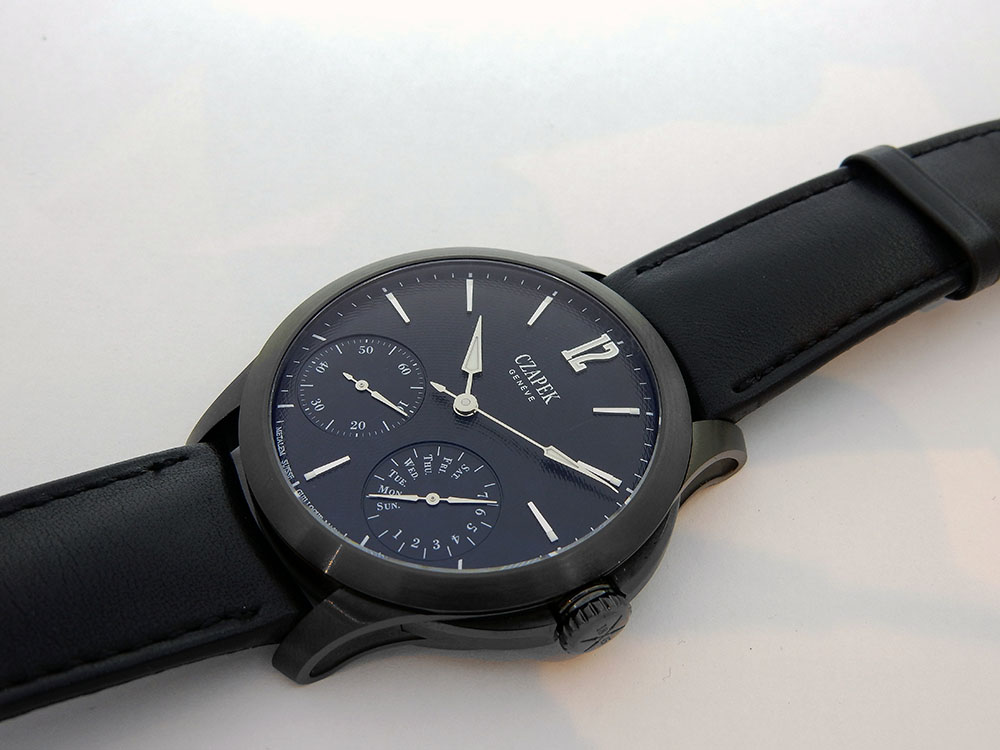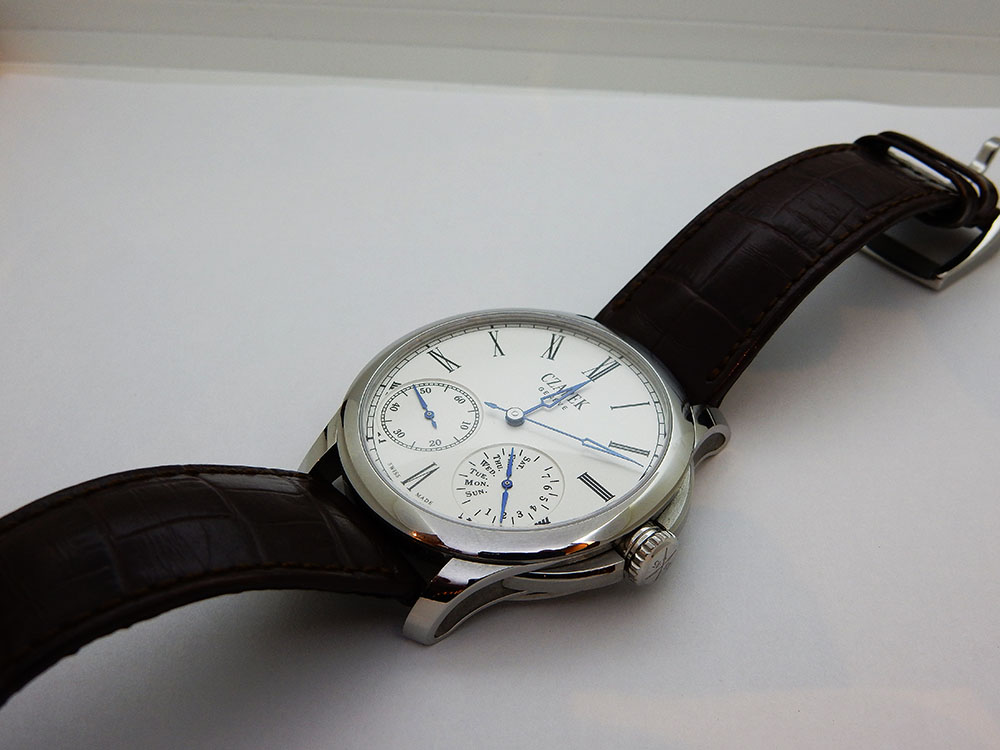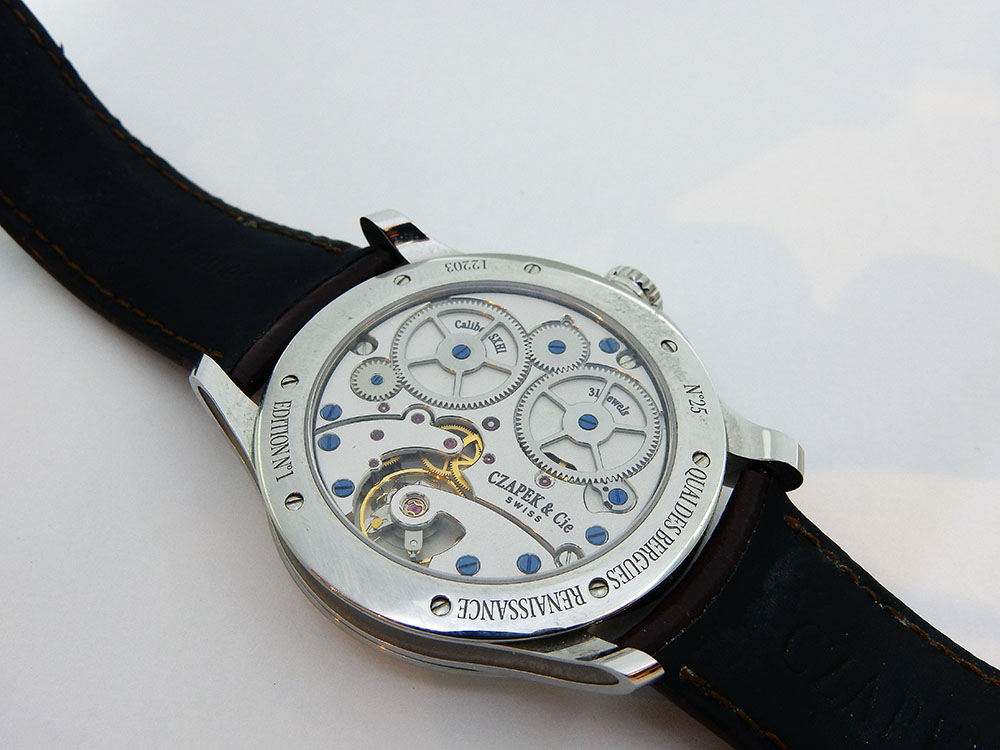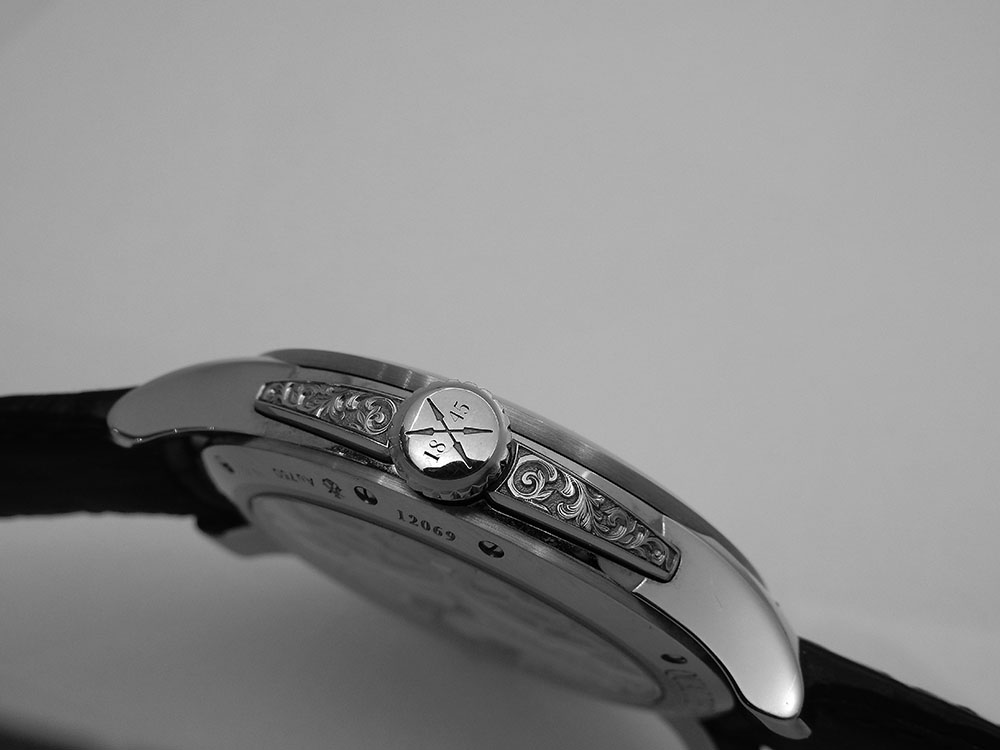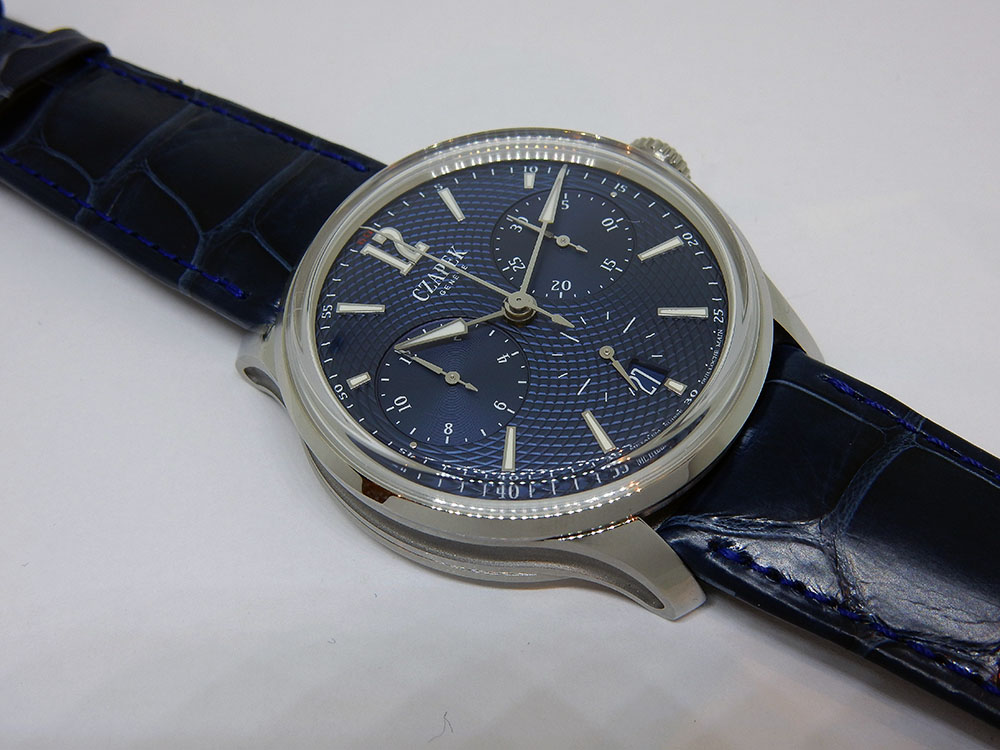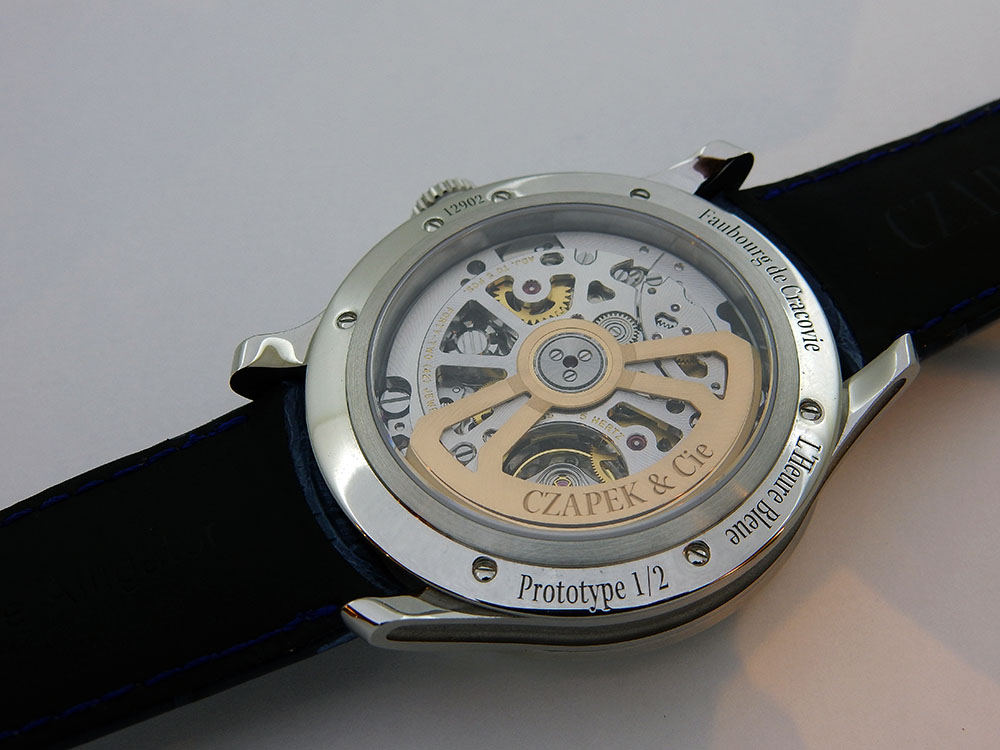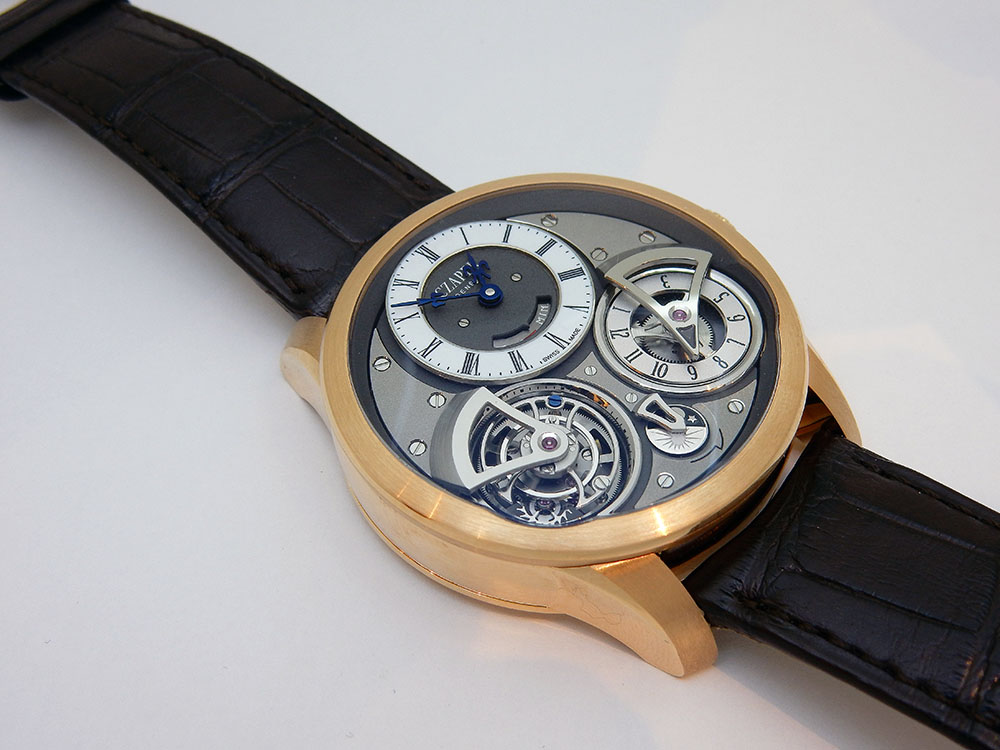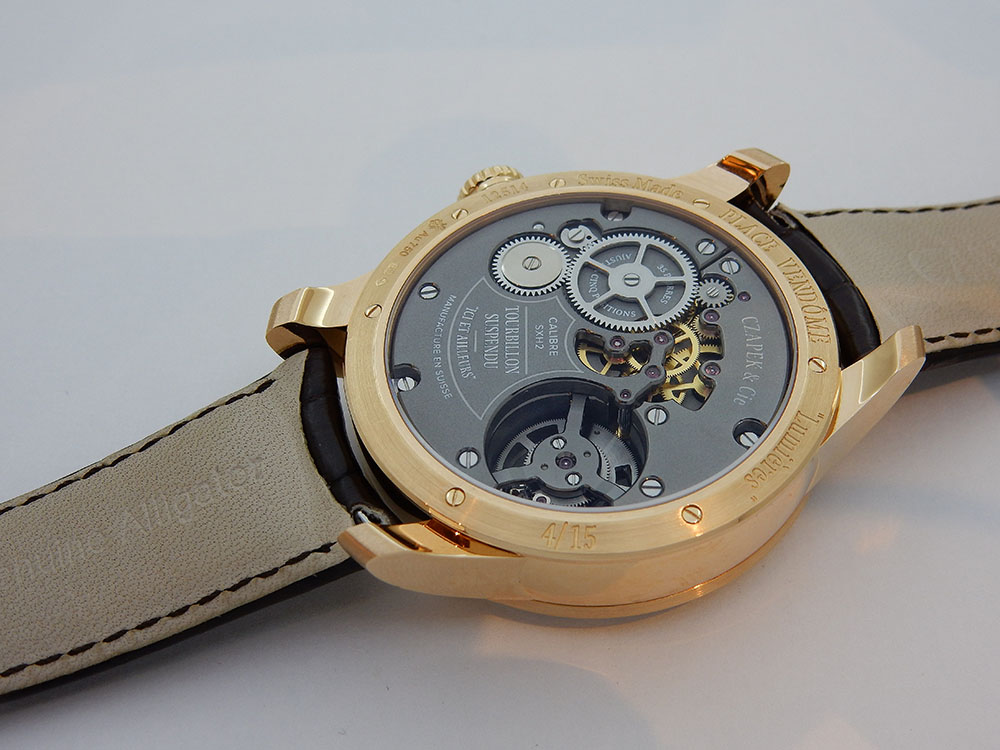 Then a magazine owner join us and he have to pull off his watch too.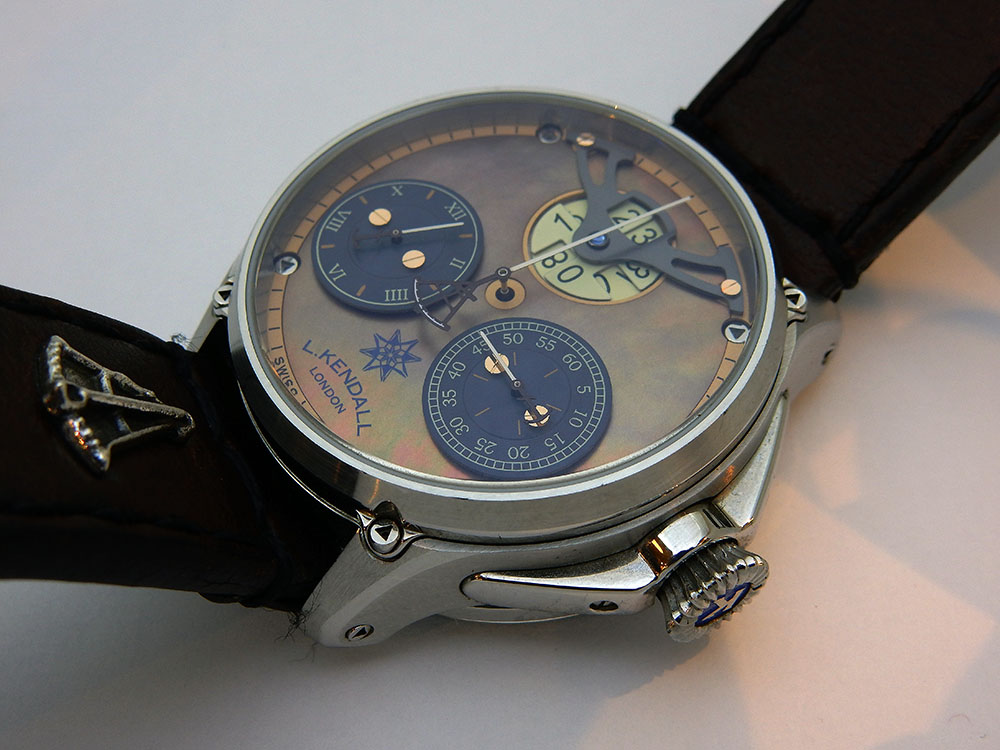 At the AHCI, Konstantin Chaykin shows his funny creations.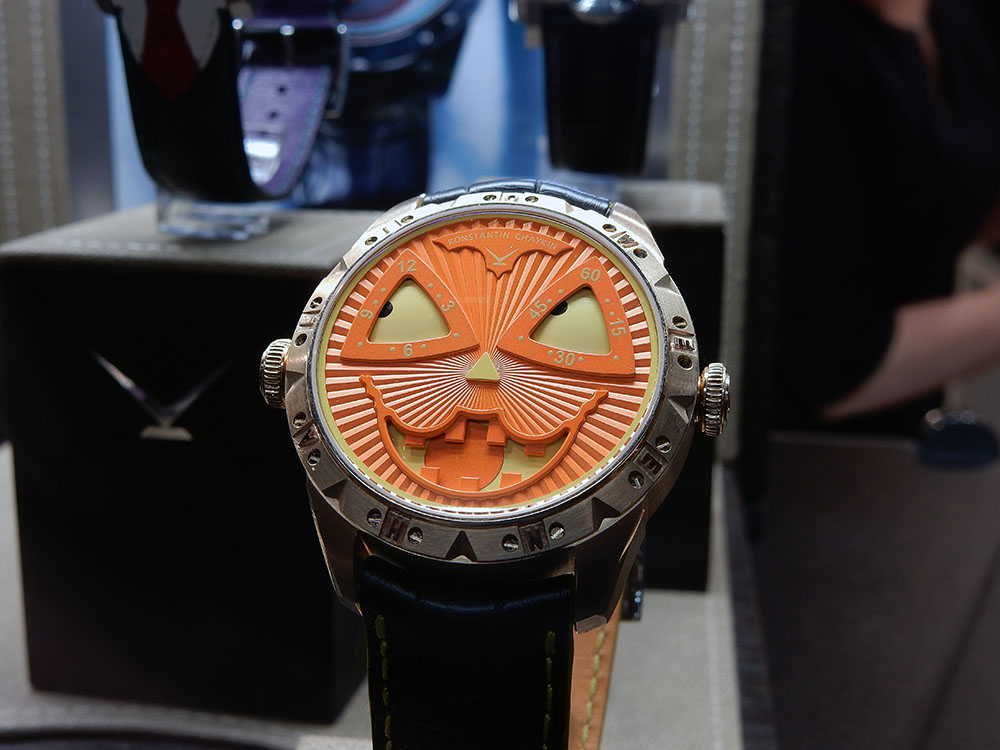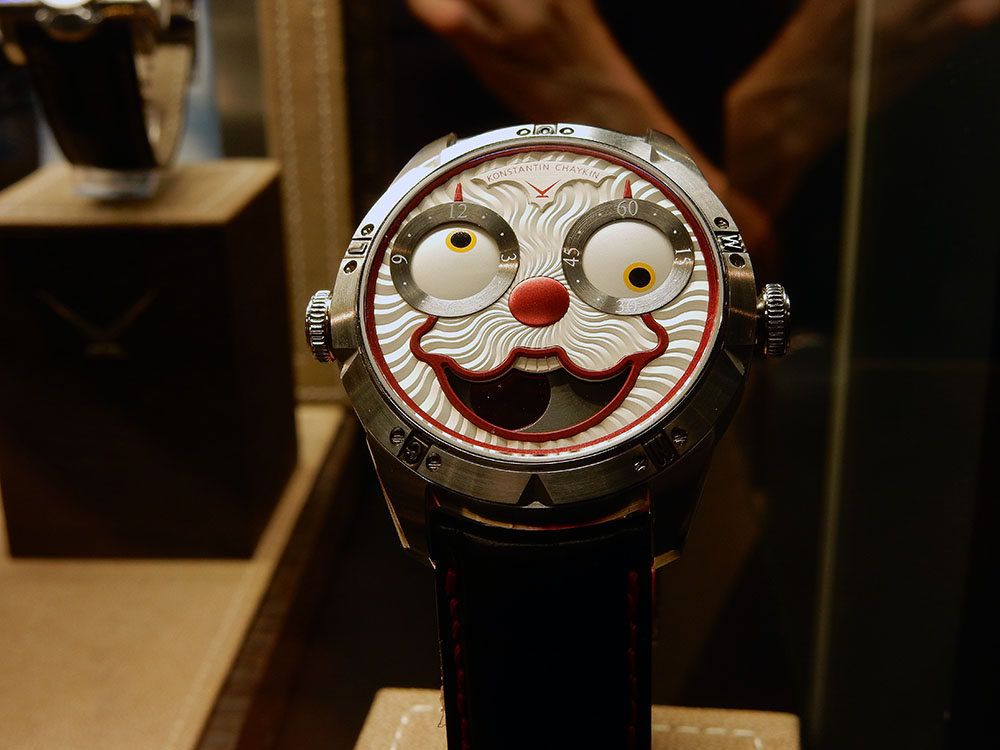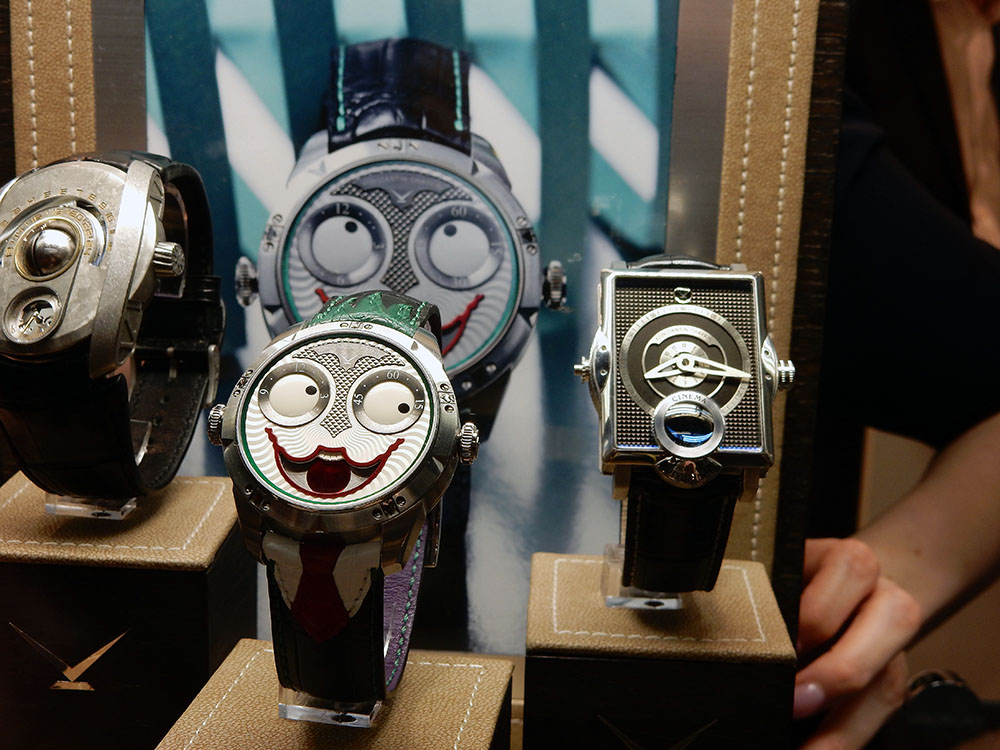 Next stop is with Dirk Dornblüth and another happy german join us too.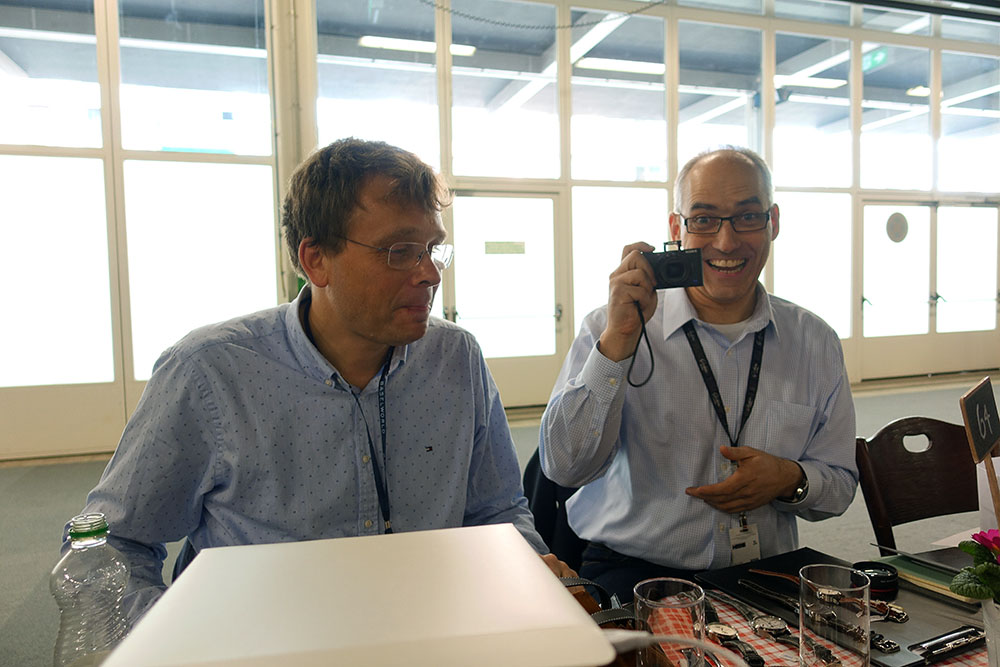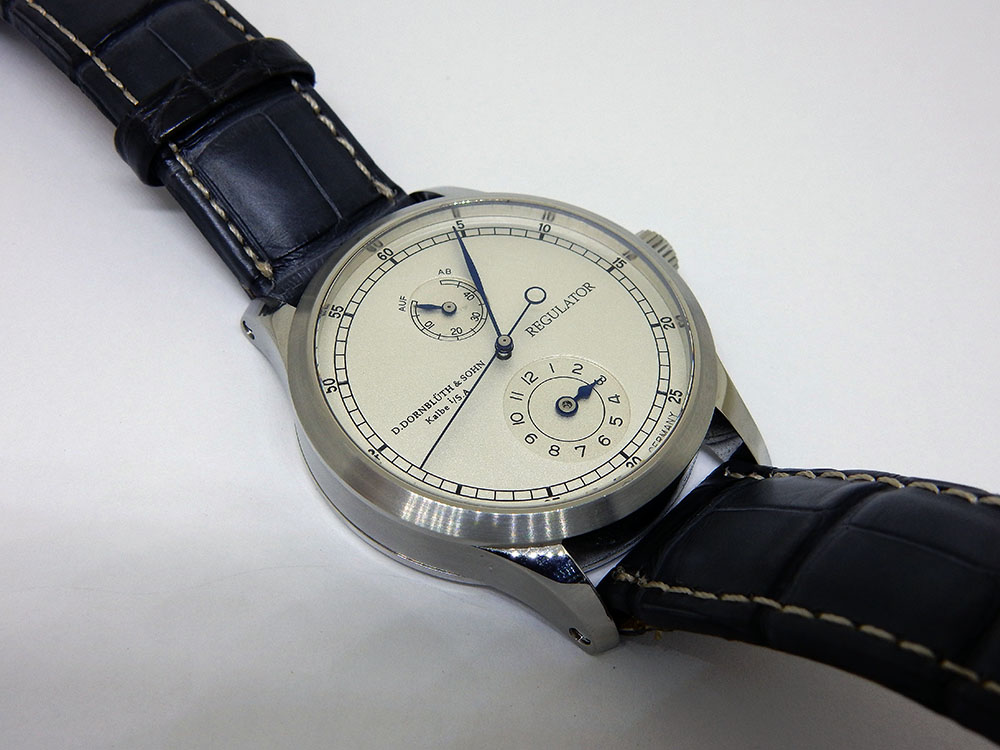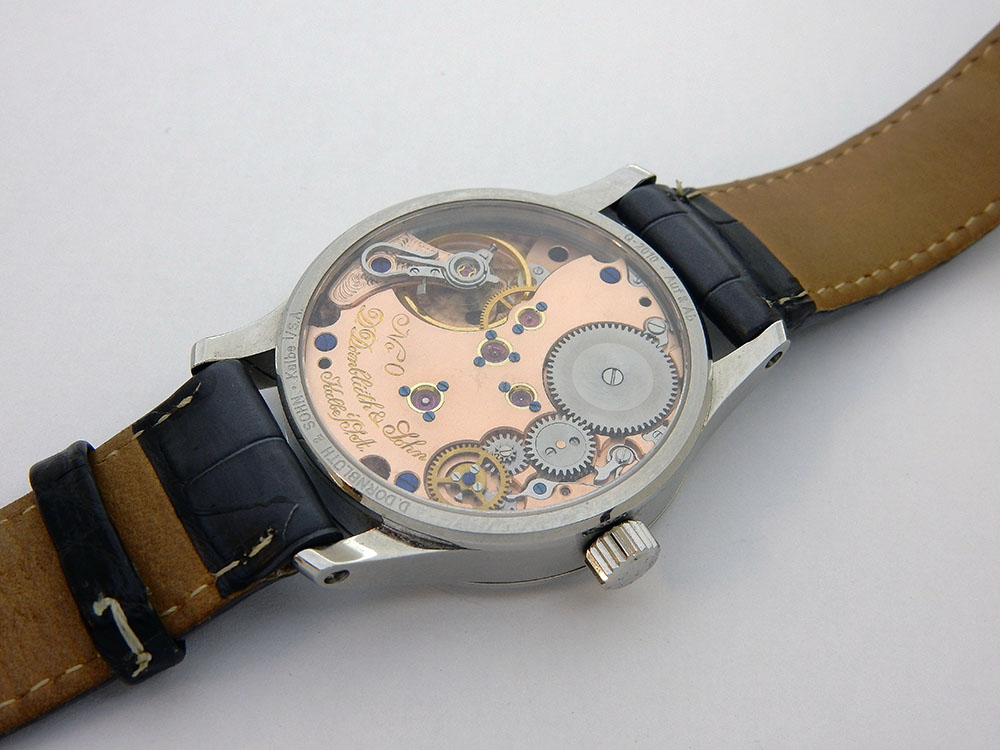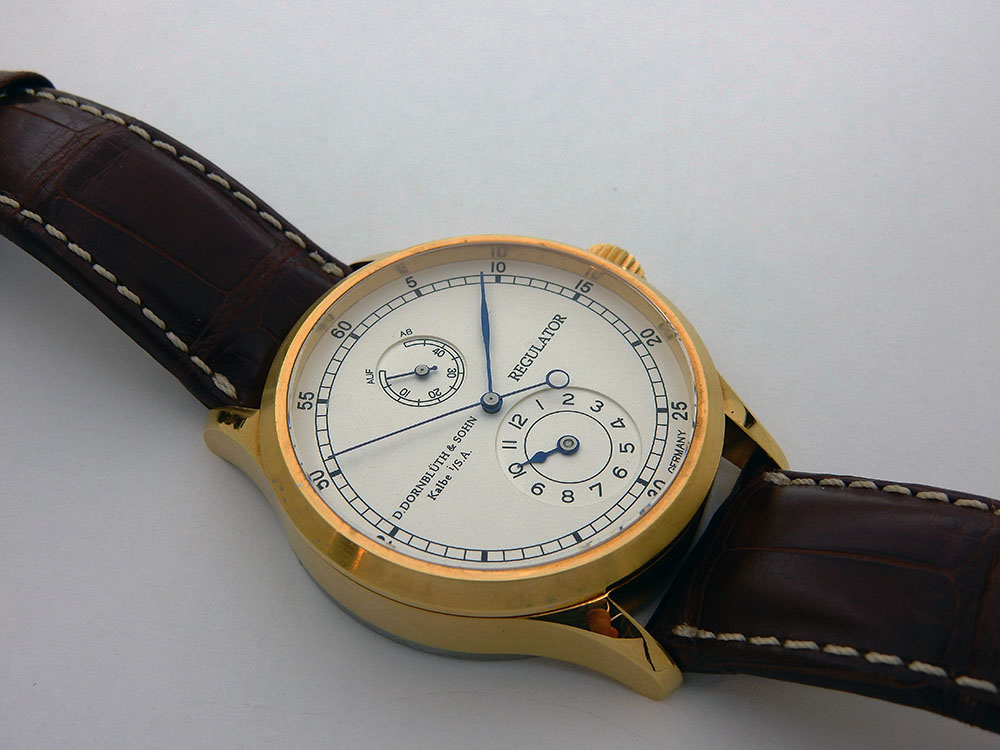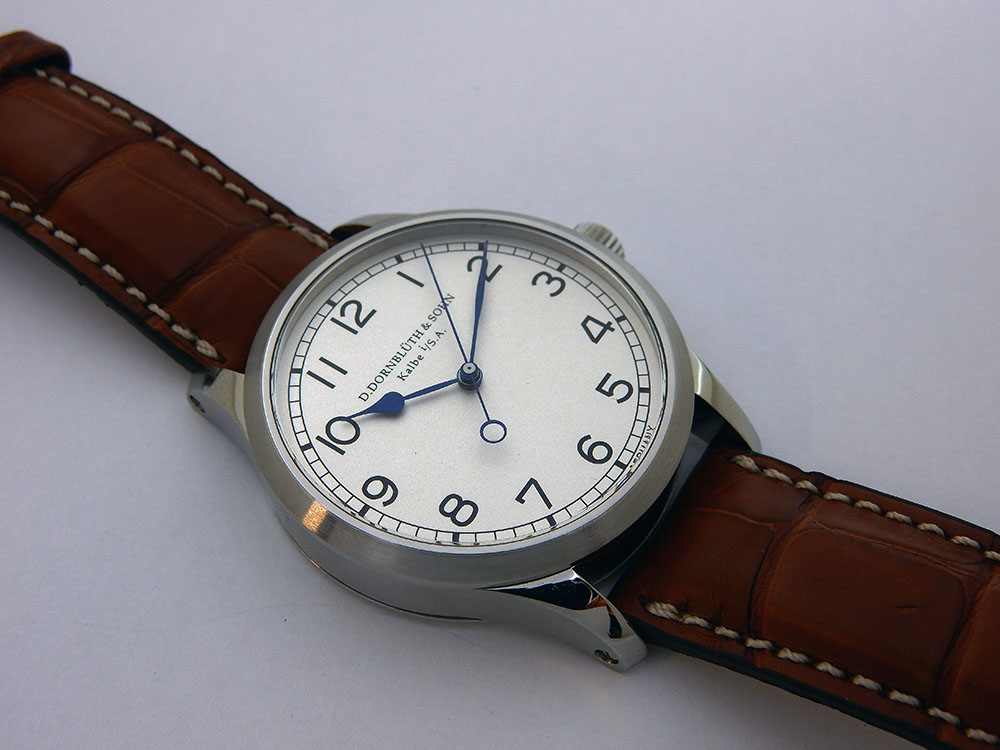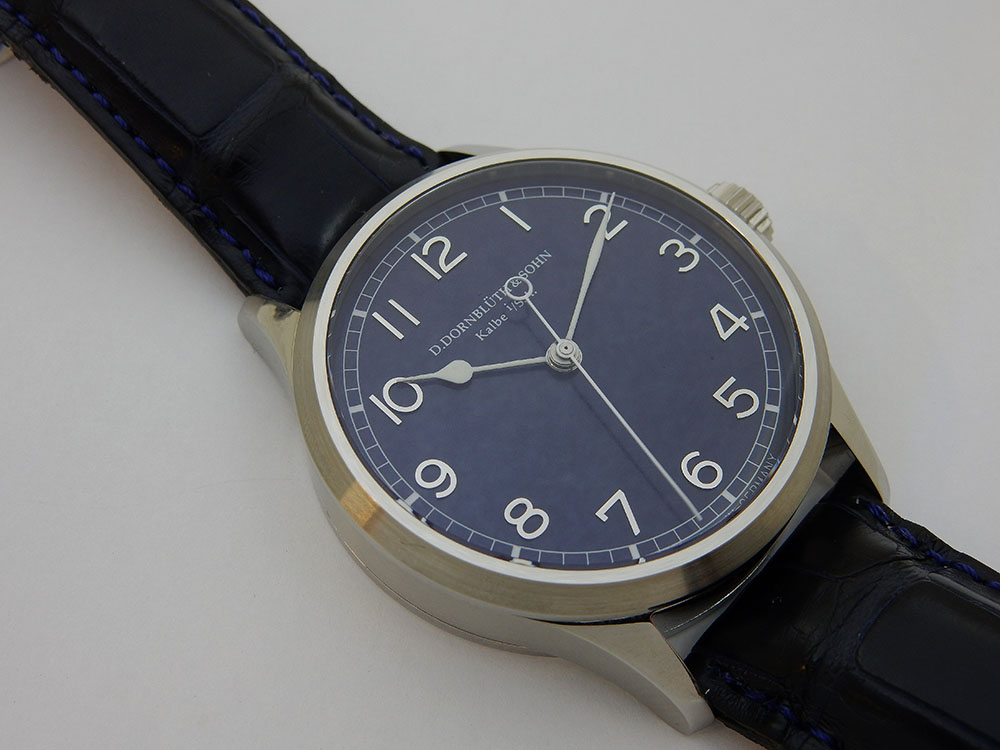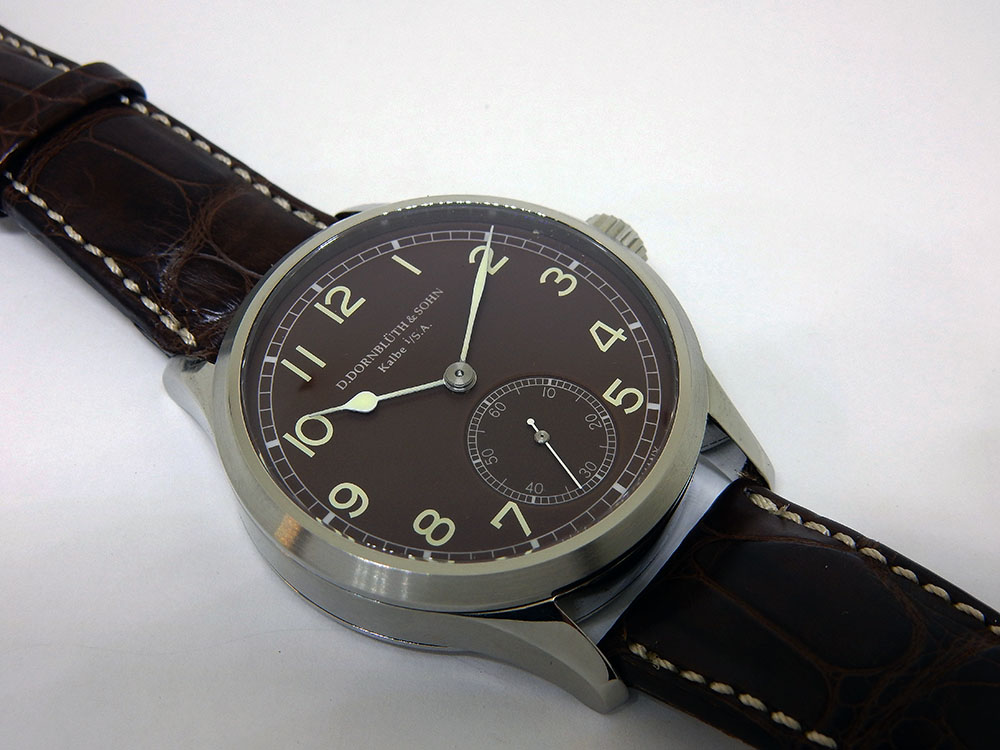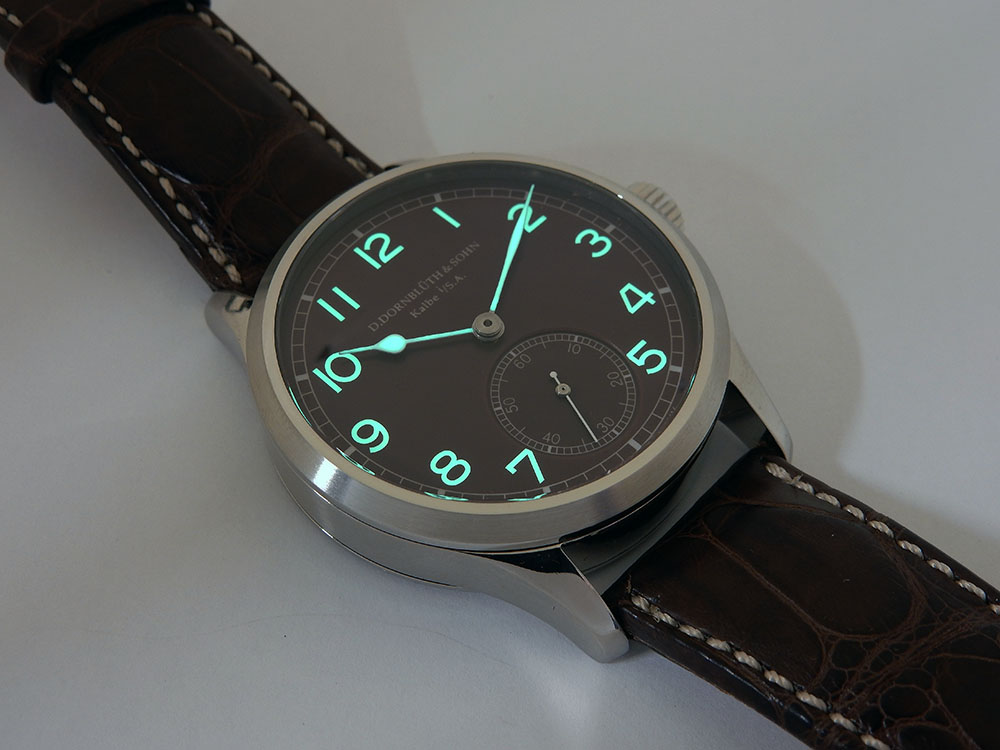 So why not step over to the next German brand on the list.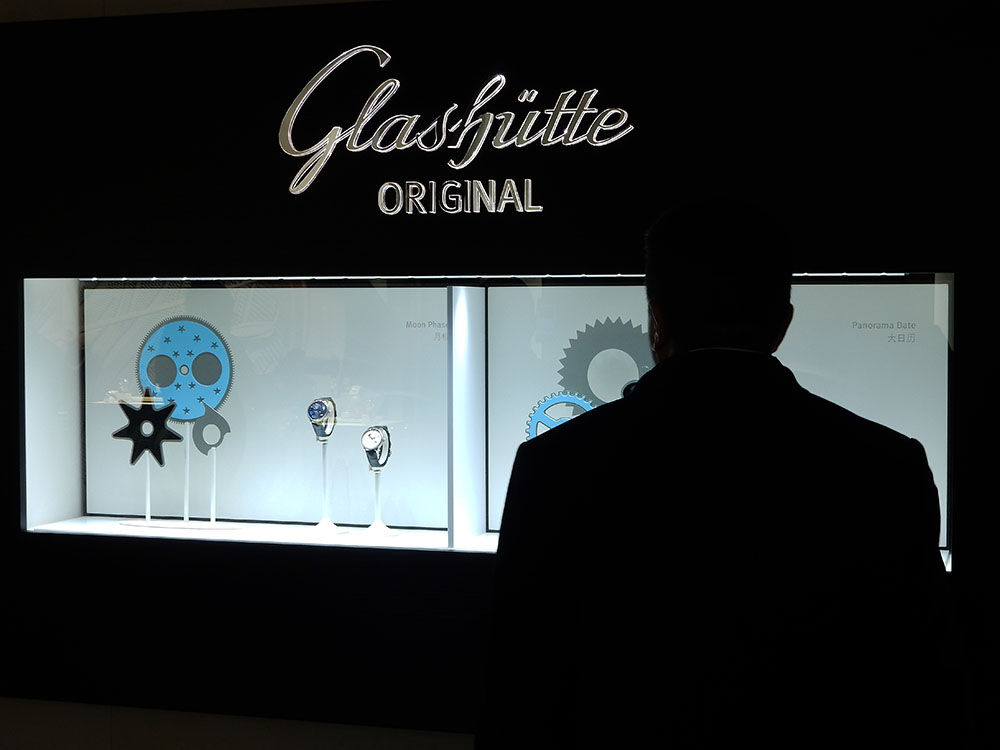 As Robert Plant sing: Stairway to heaven.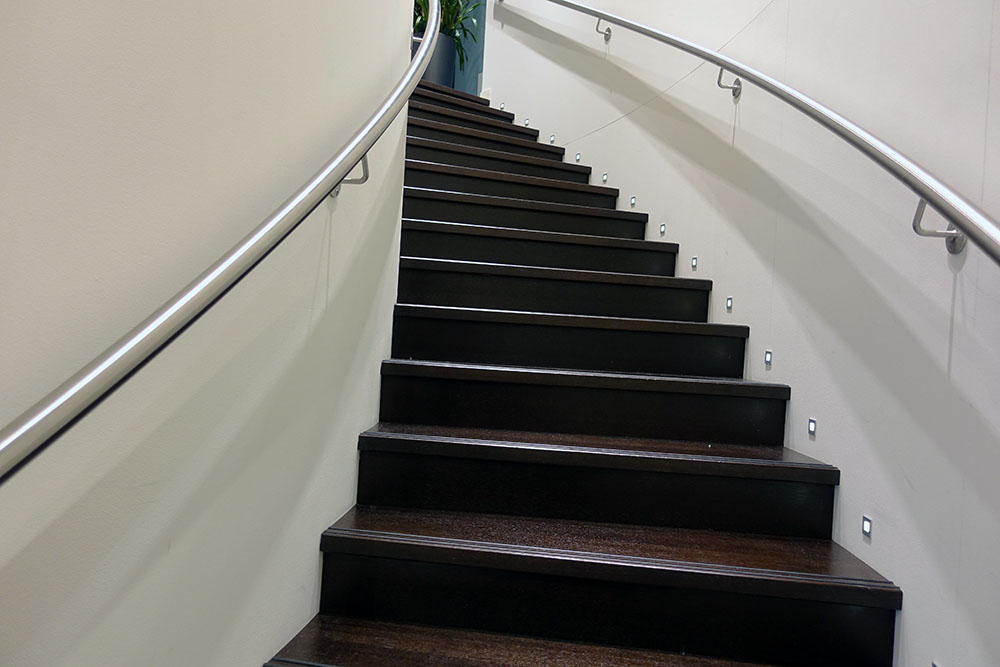 The CEO Thomas Meier welcome us.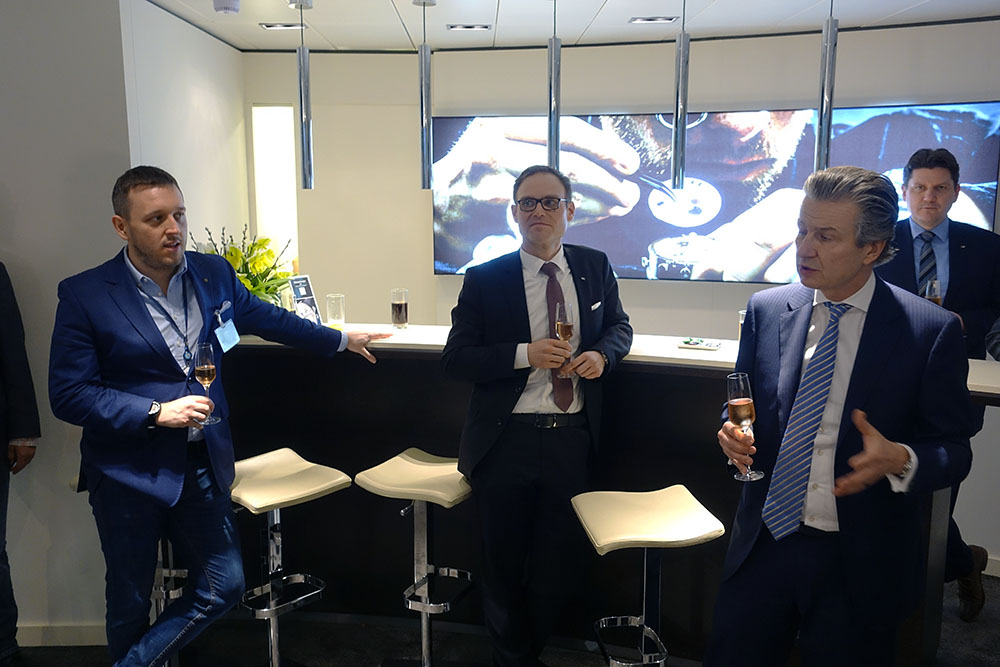 The german follow us and can't stop smiling.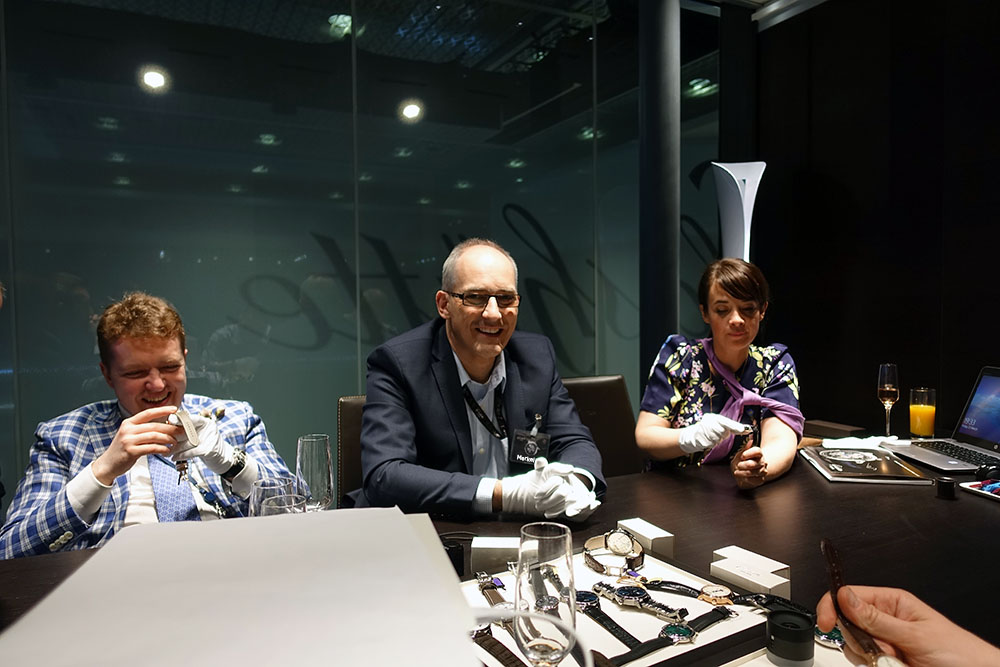 So lets see what GO bring on the table this year.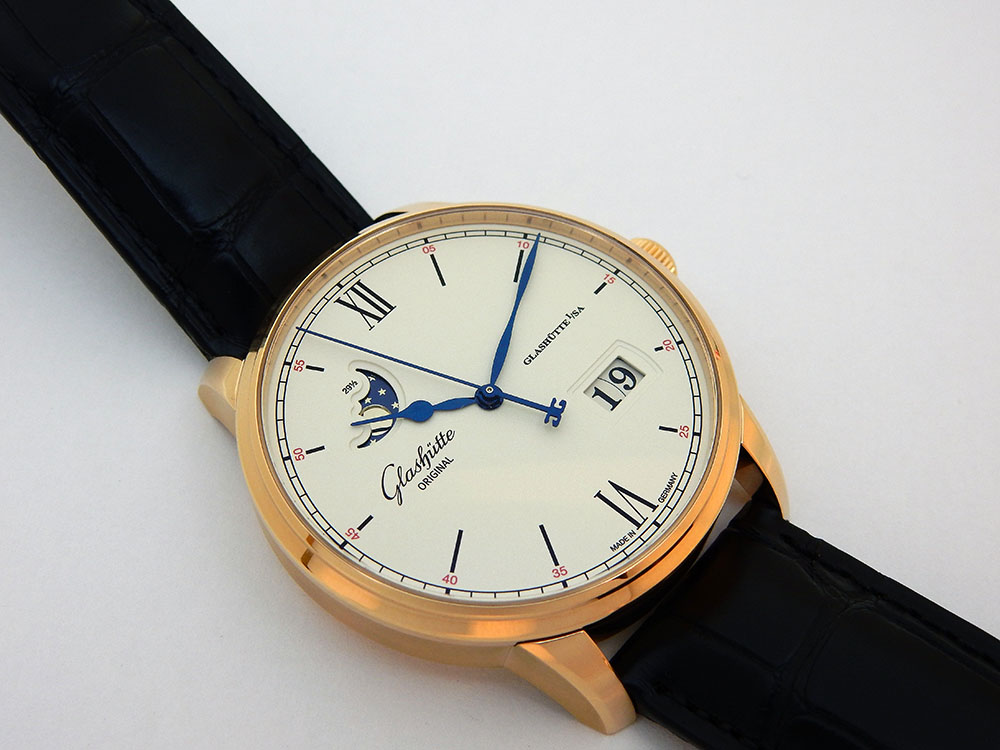 A new clean and sober model.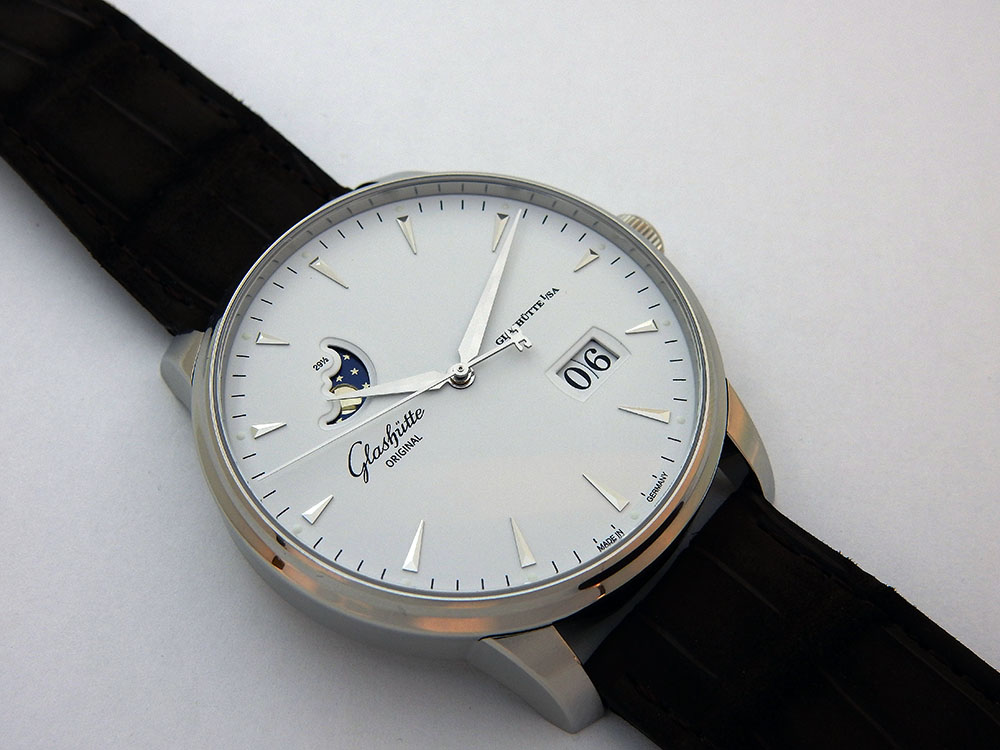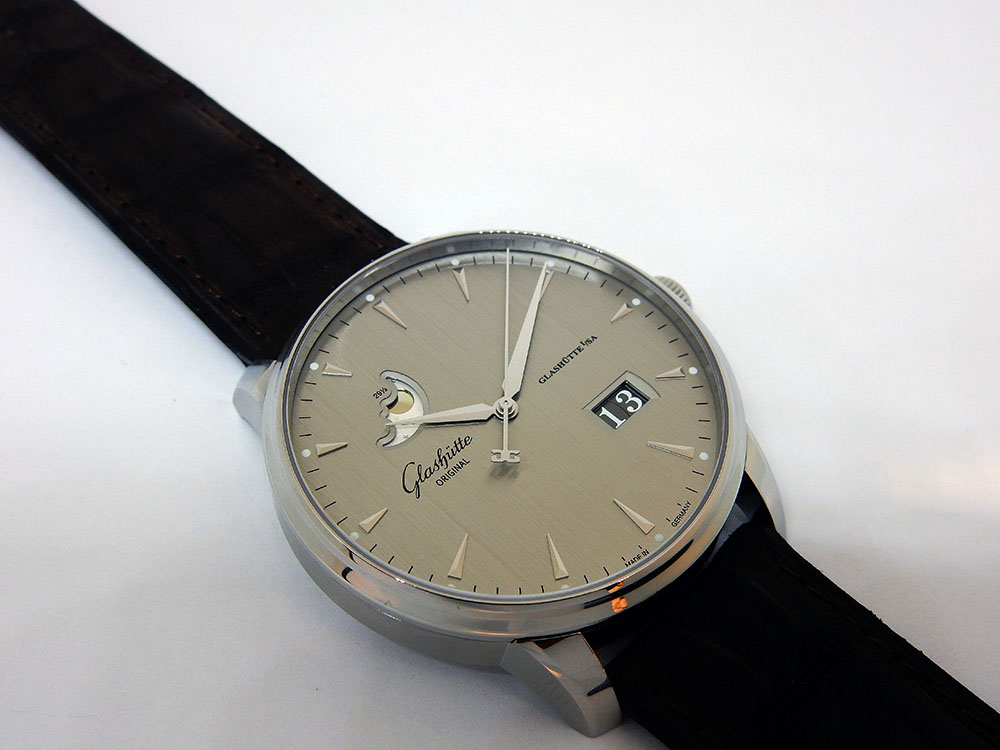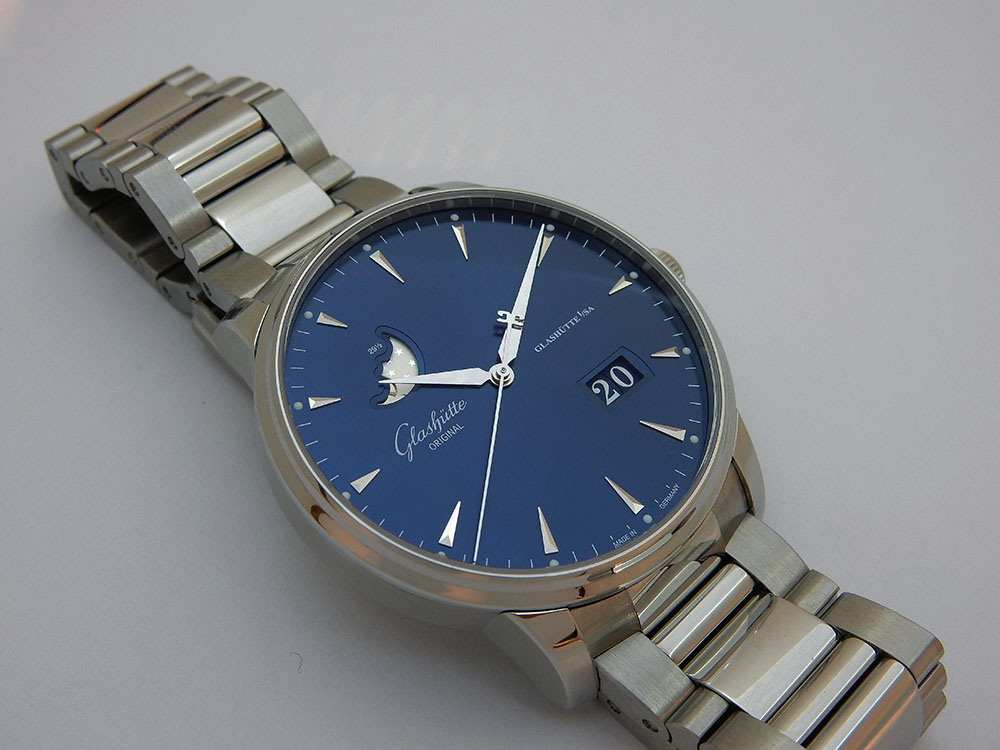 A grren sixties, with or without date.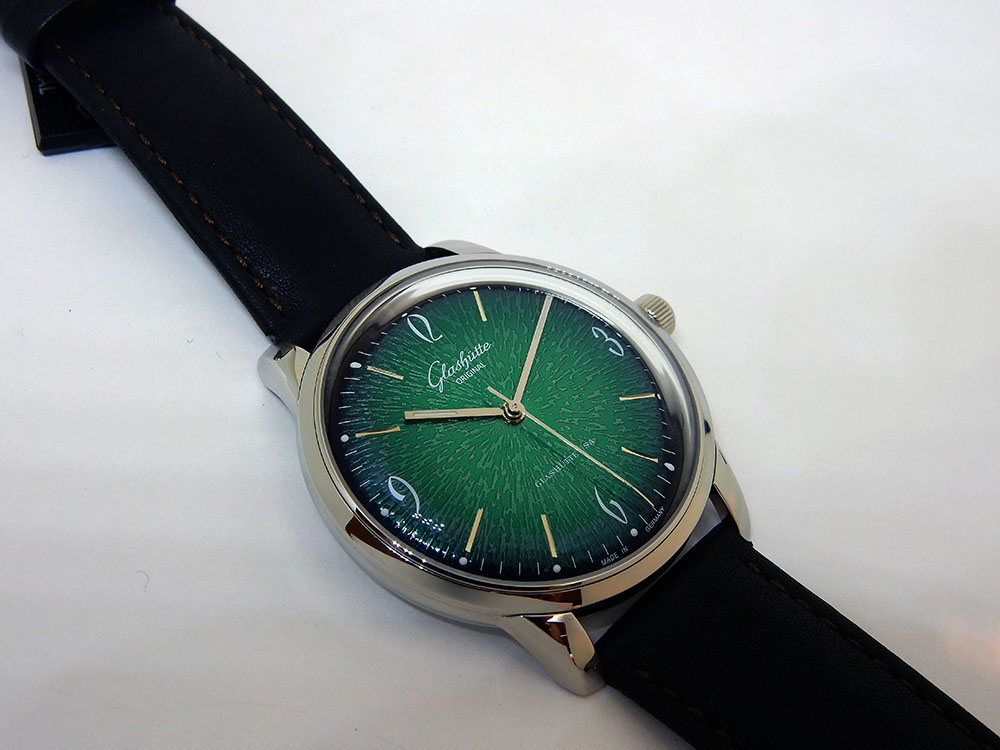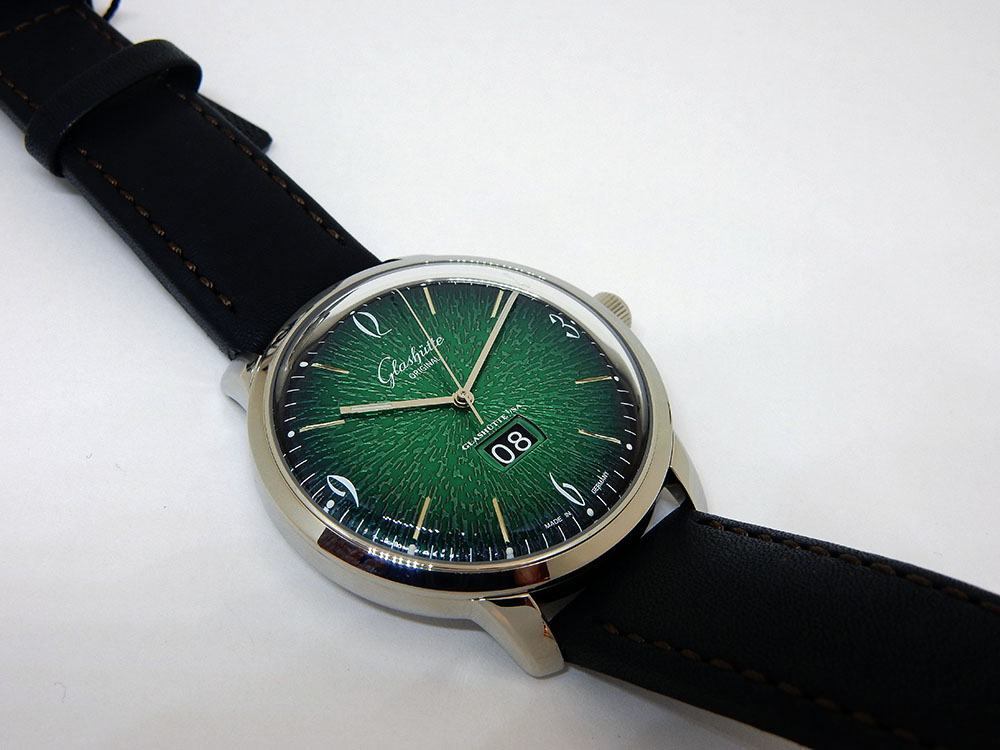 Black index's and hands.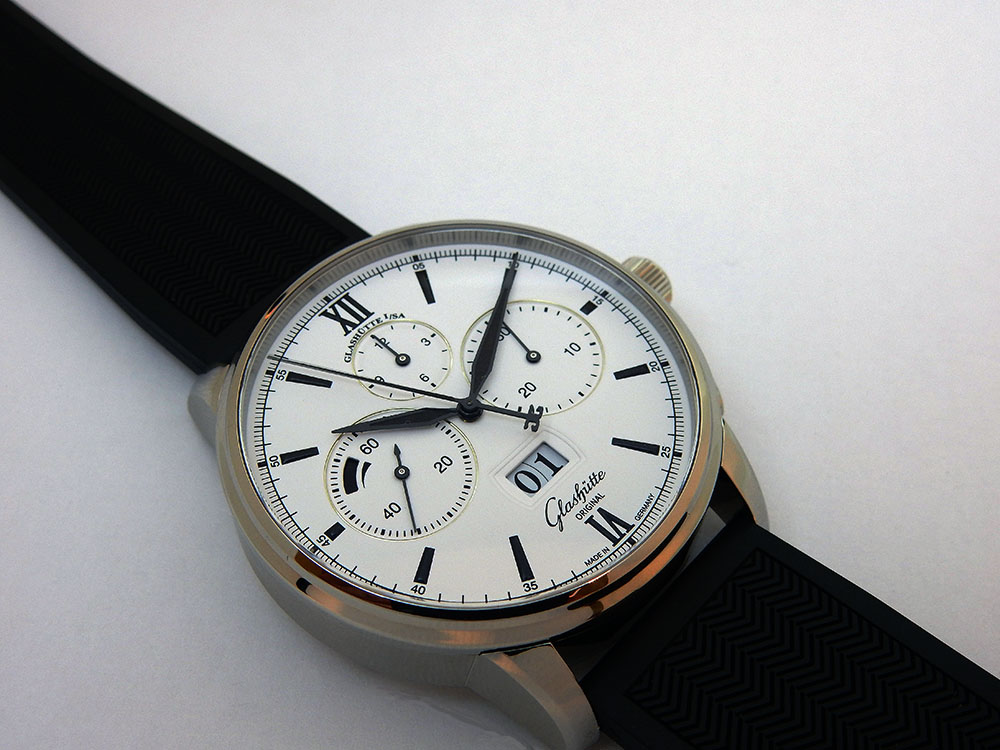 With green Super Luminova.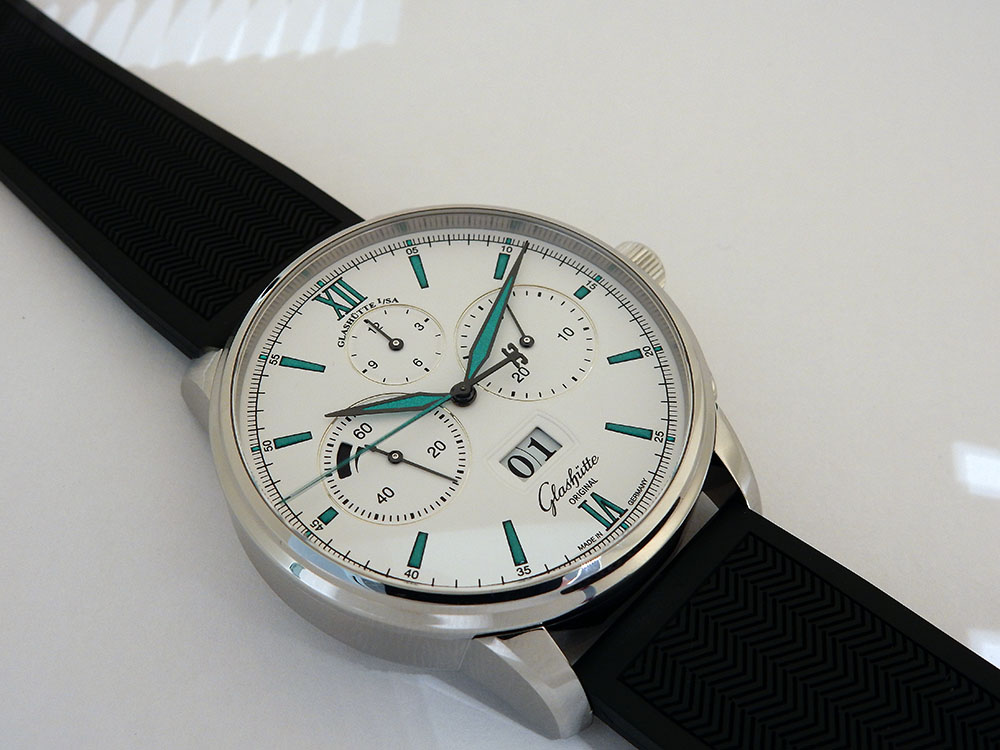 A open dial PC with moonphase.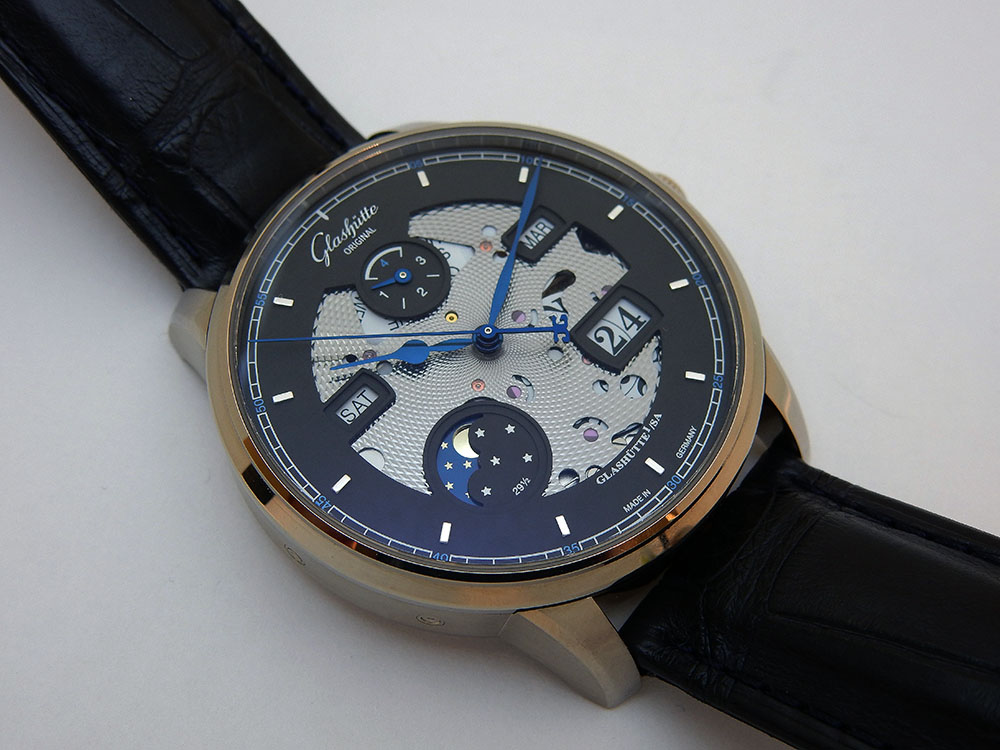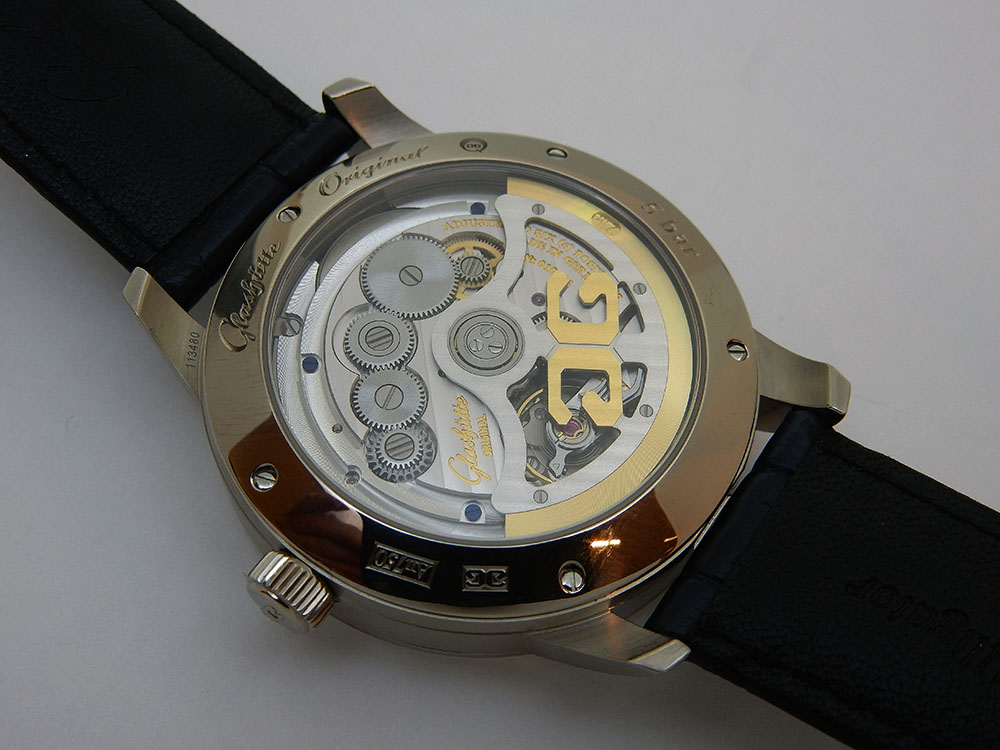 My favourite this year, a SS Cosmopolite with arabic numbers.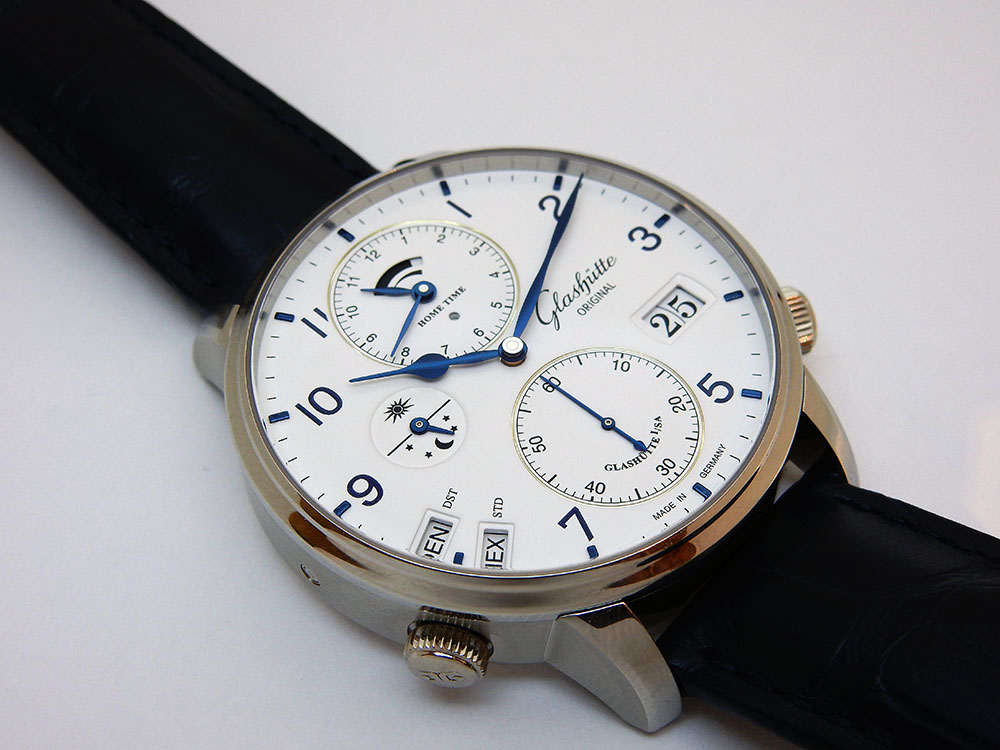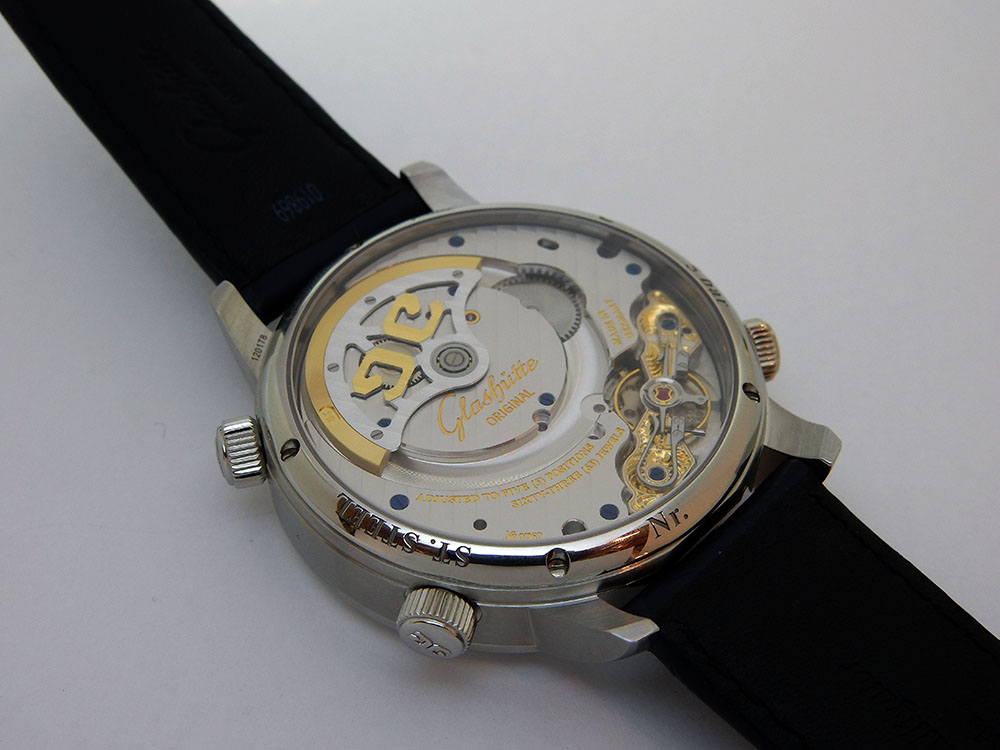 After that we run into Eric Singer from KISS.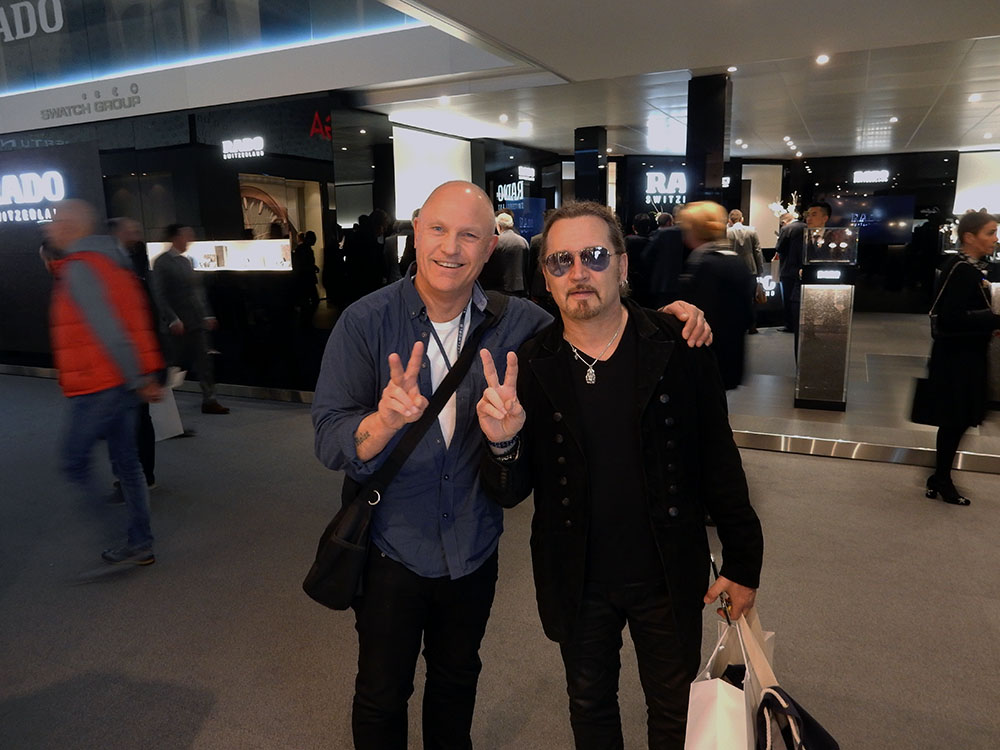 Next stop is a Longines to check out their new models. Here will I say the date works.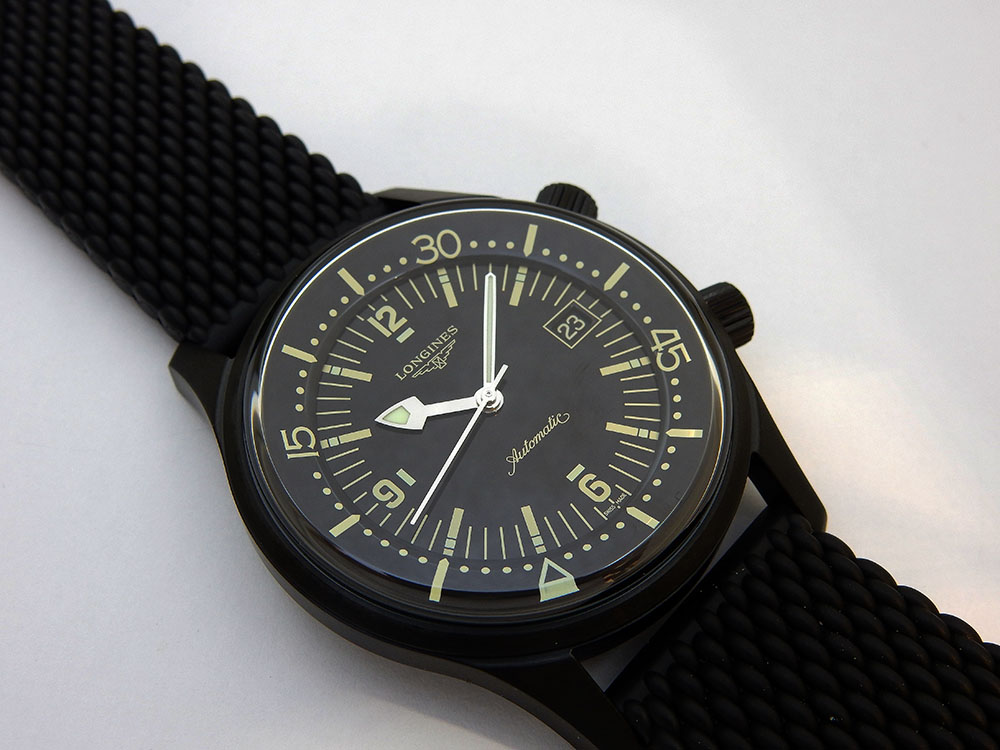 And this one without date is a winner.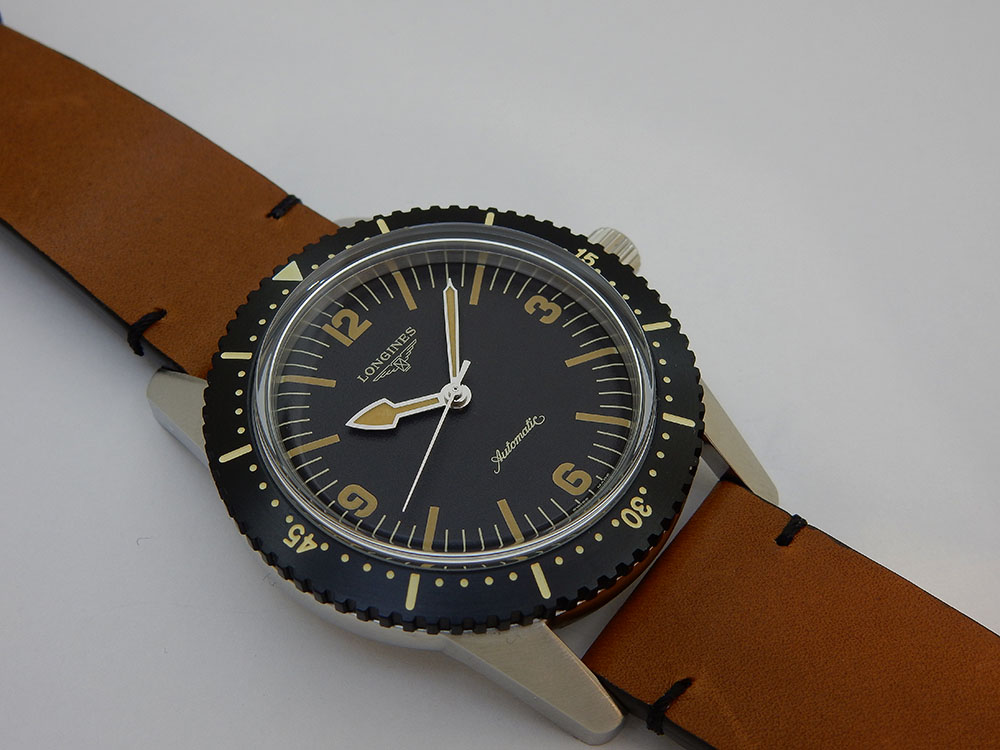 Then we got a education in double escapement wheels by Kari Voutilainen.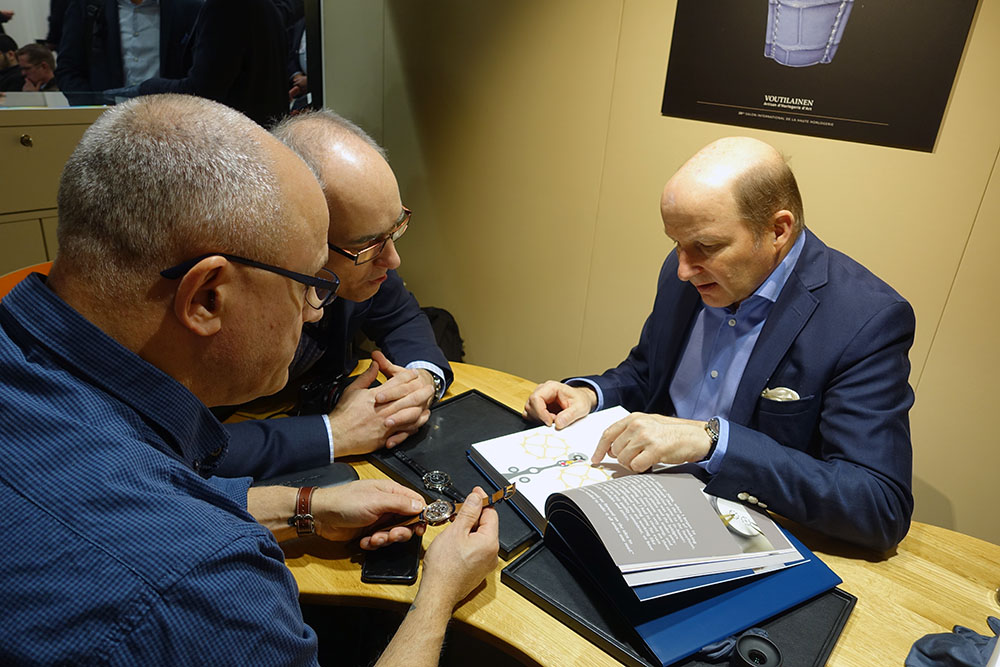 And of course we have to look at his awesome watches.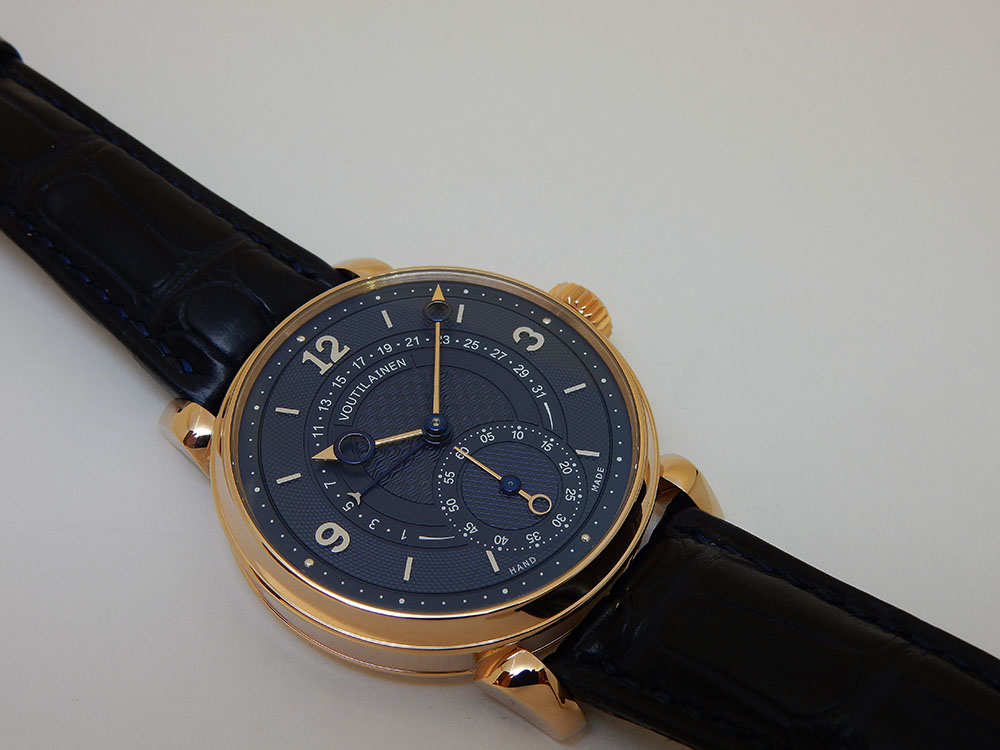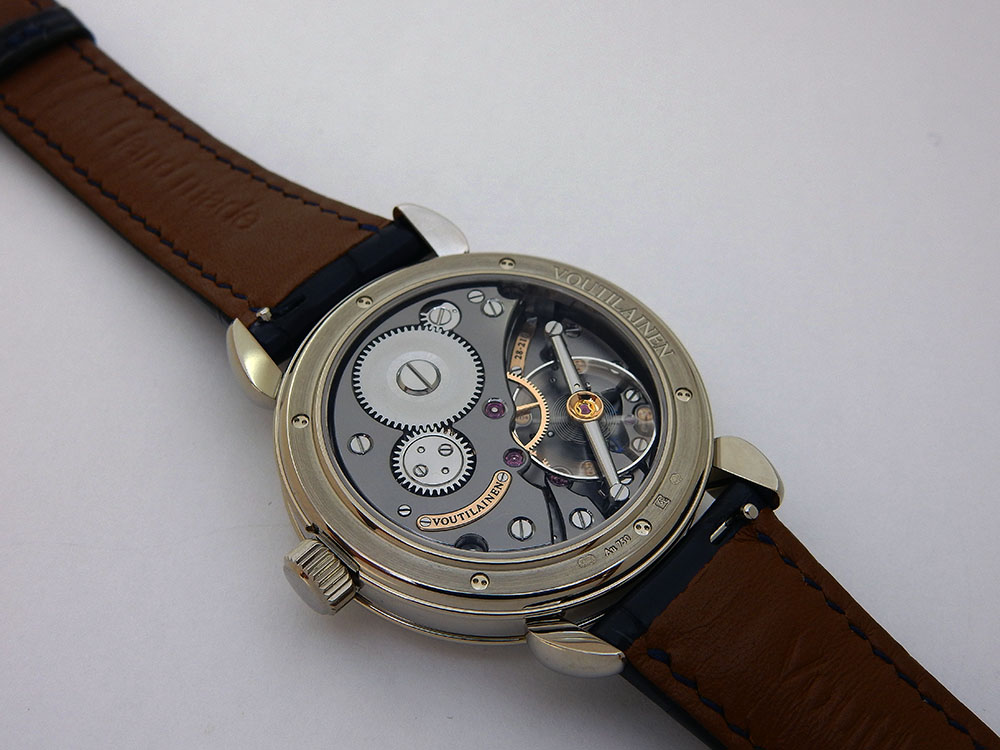 This is so nice.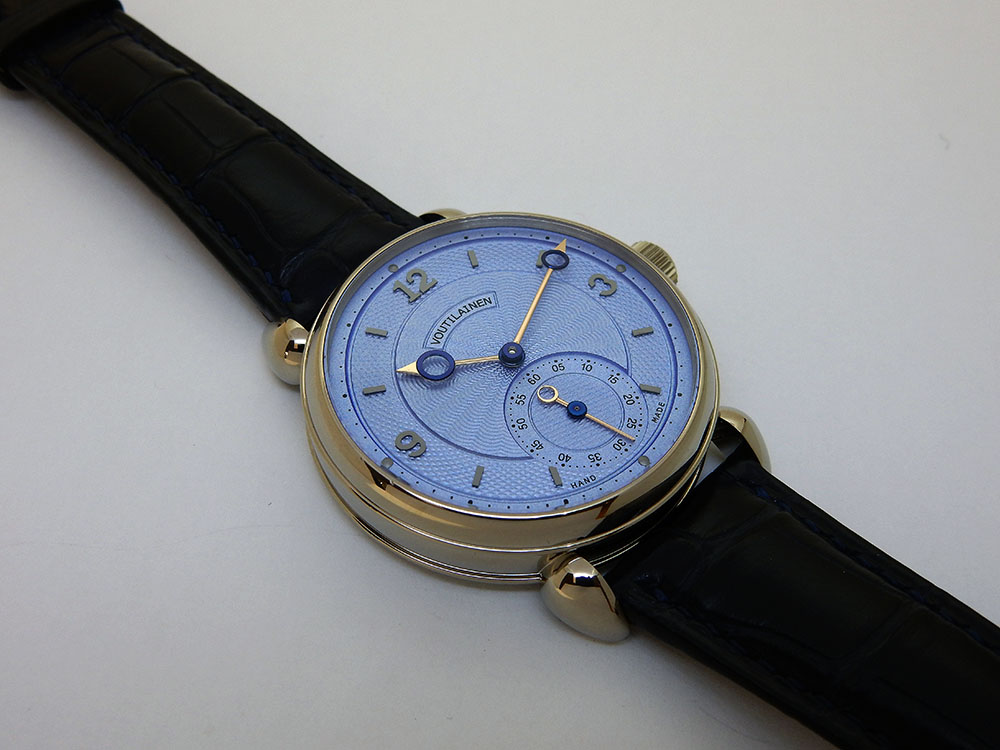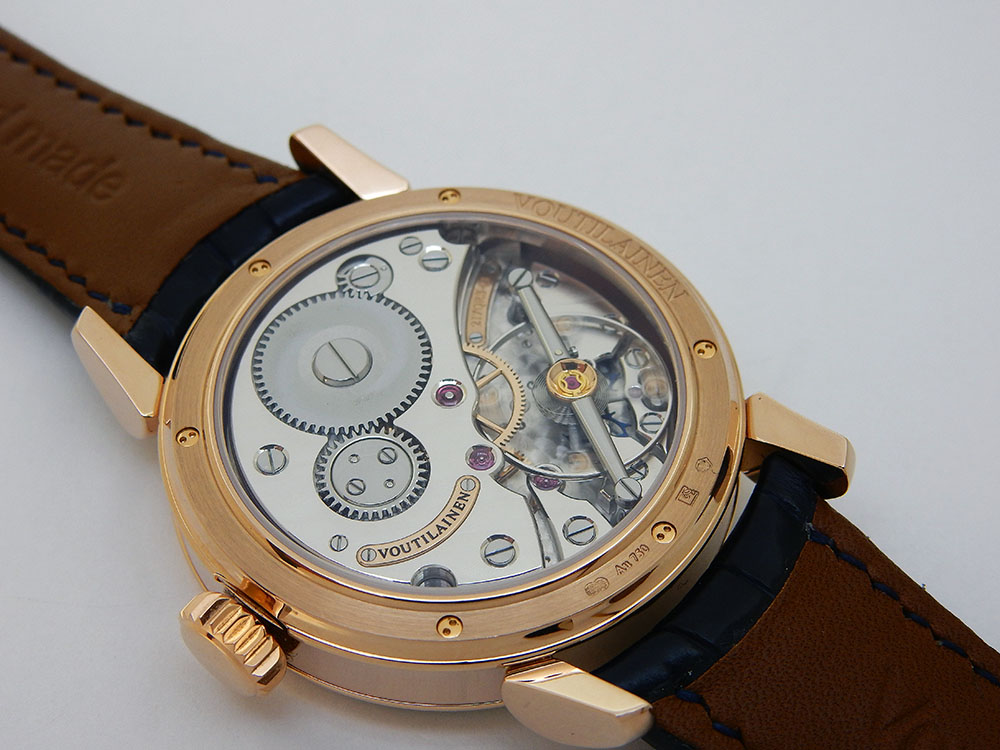 Patek have a few new models.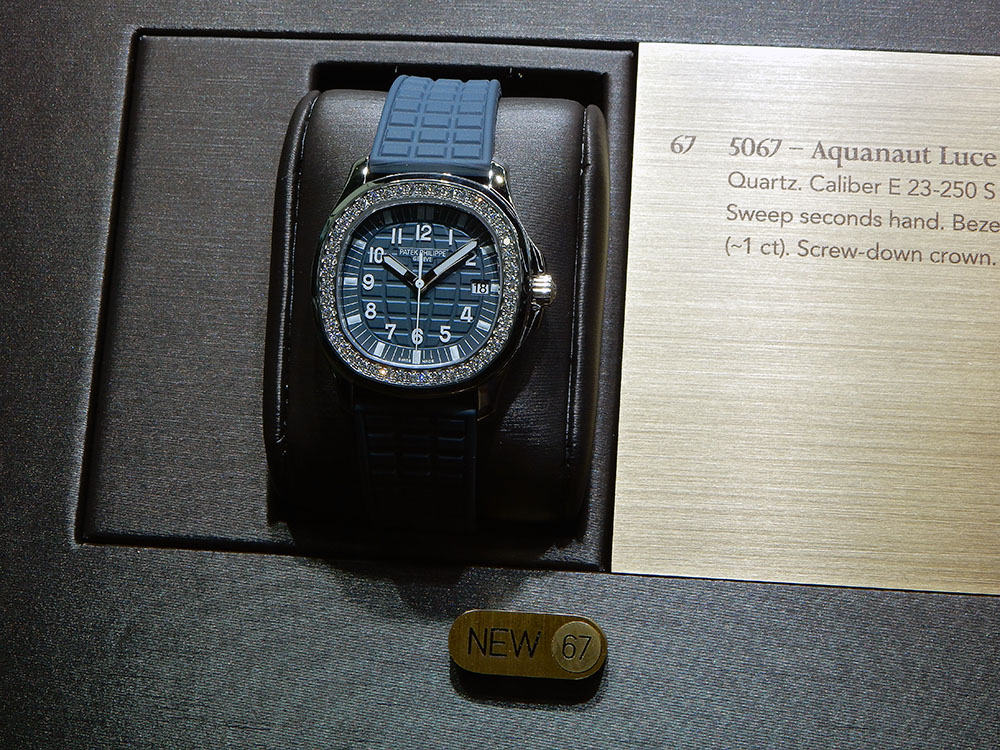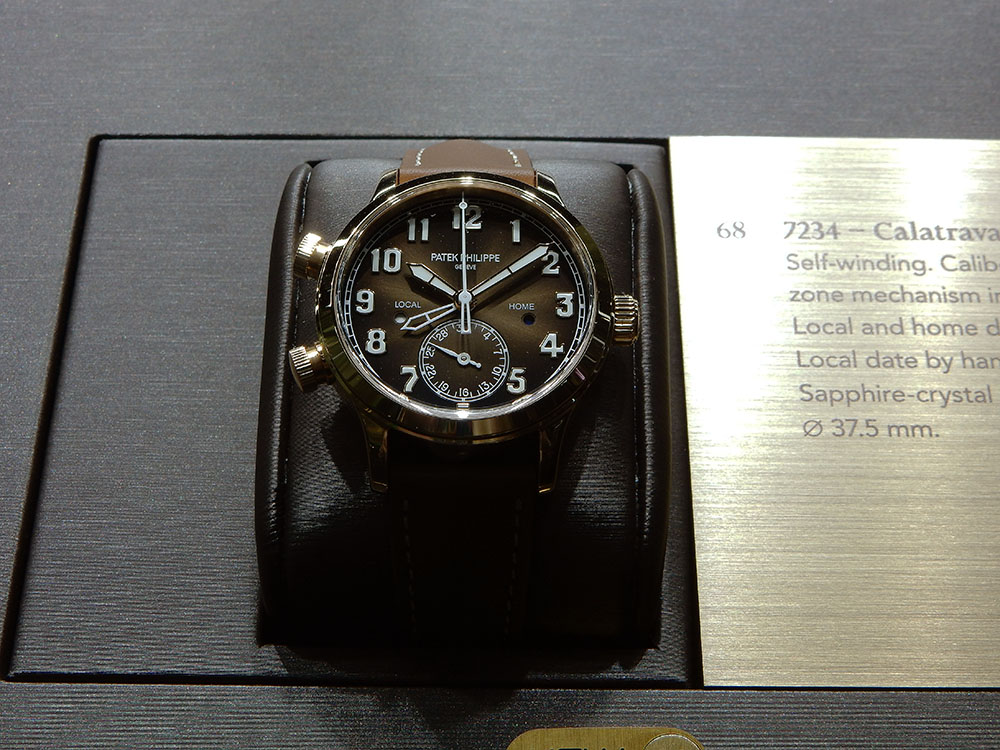 This one wants me to get a Patek but not with the orange rubber, put on a black rubber and it's a homerun.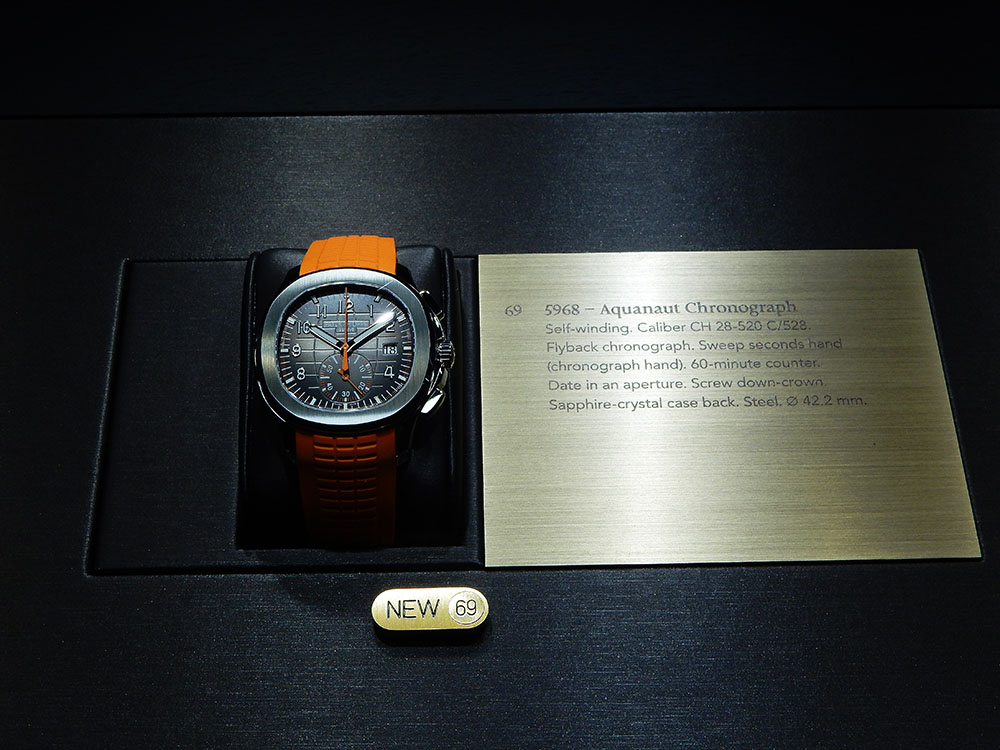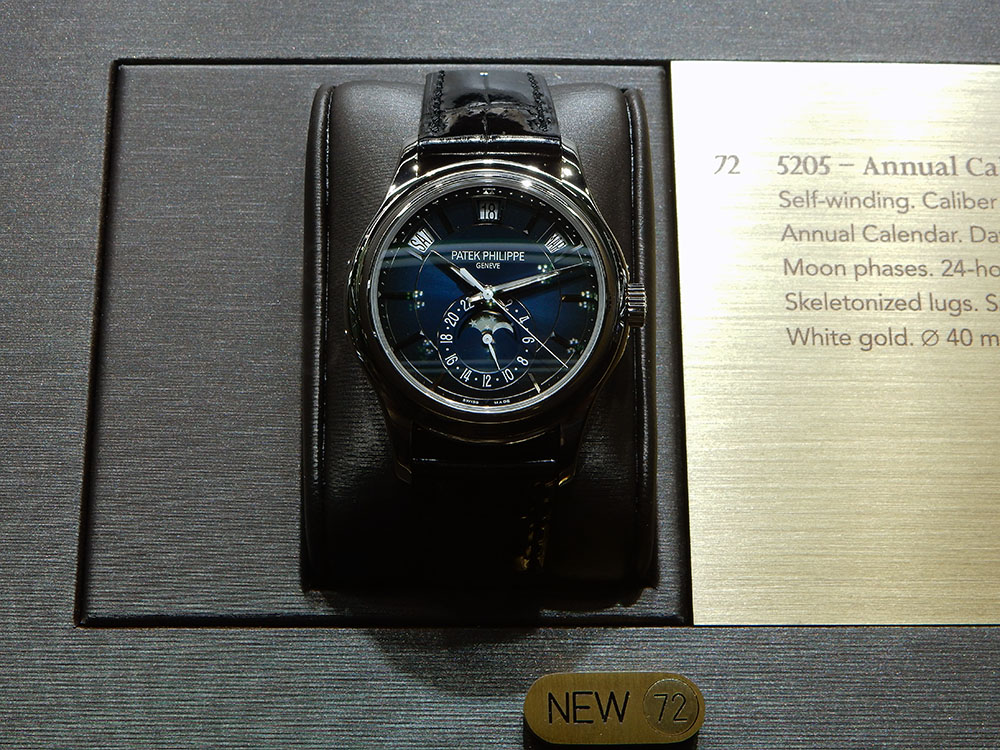 Omega was a little more moderate this year with limited models.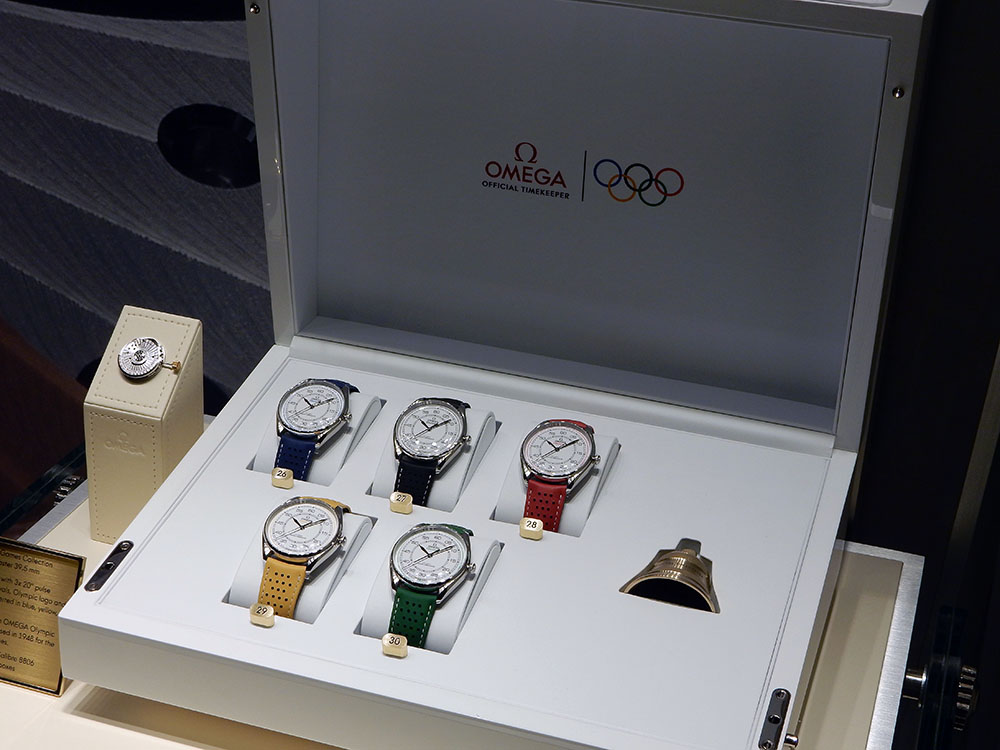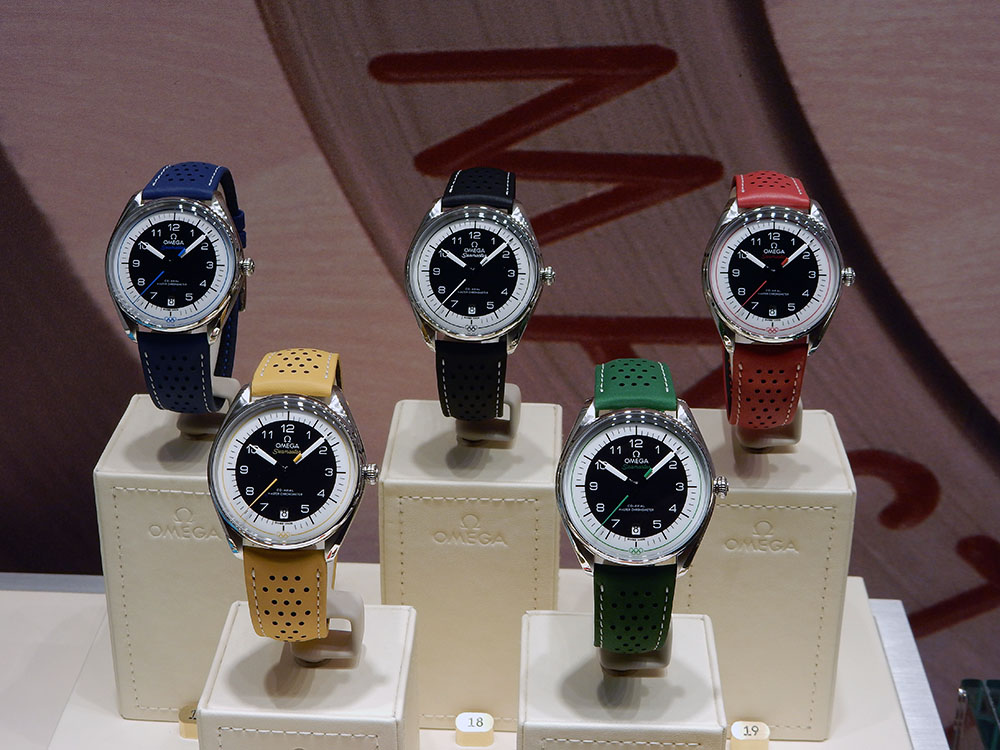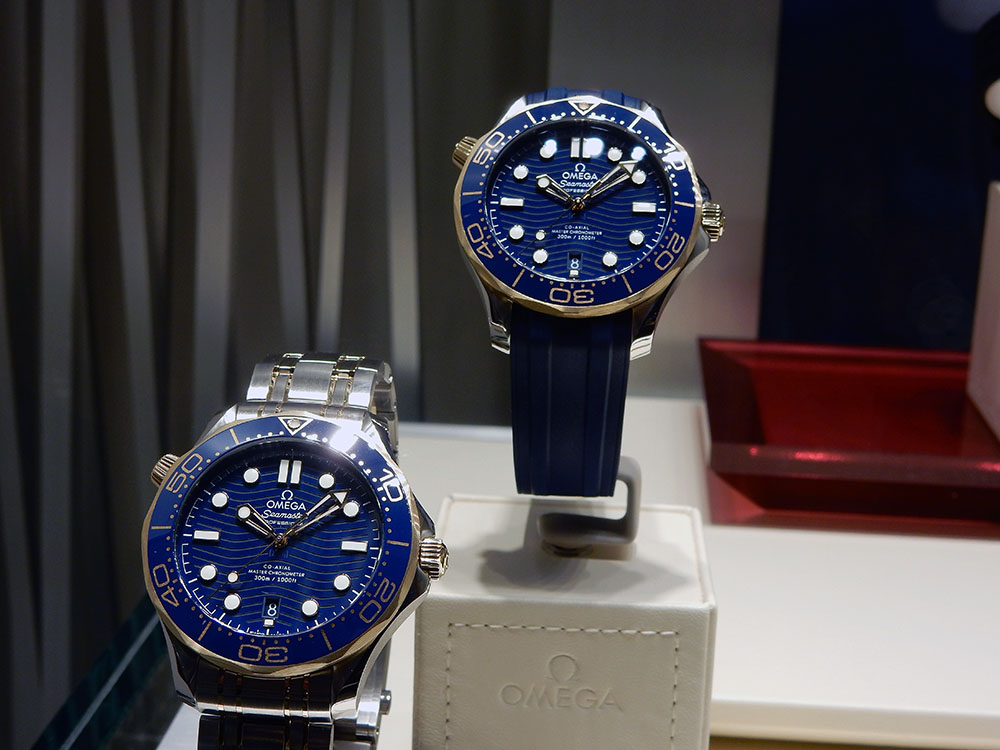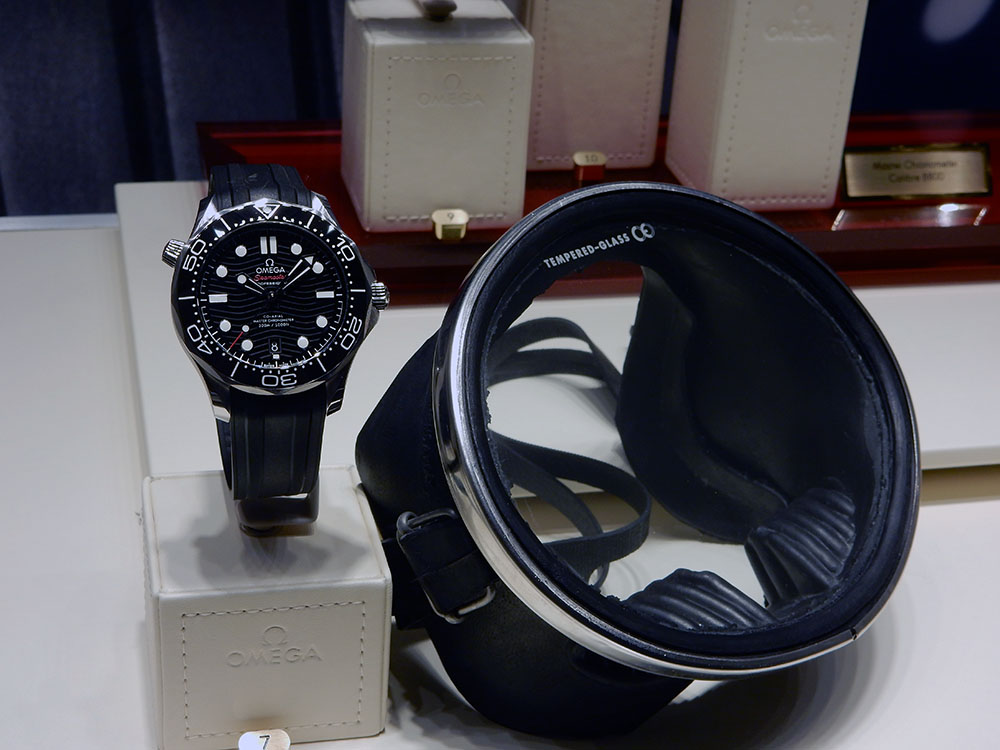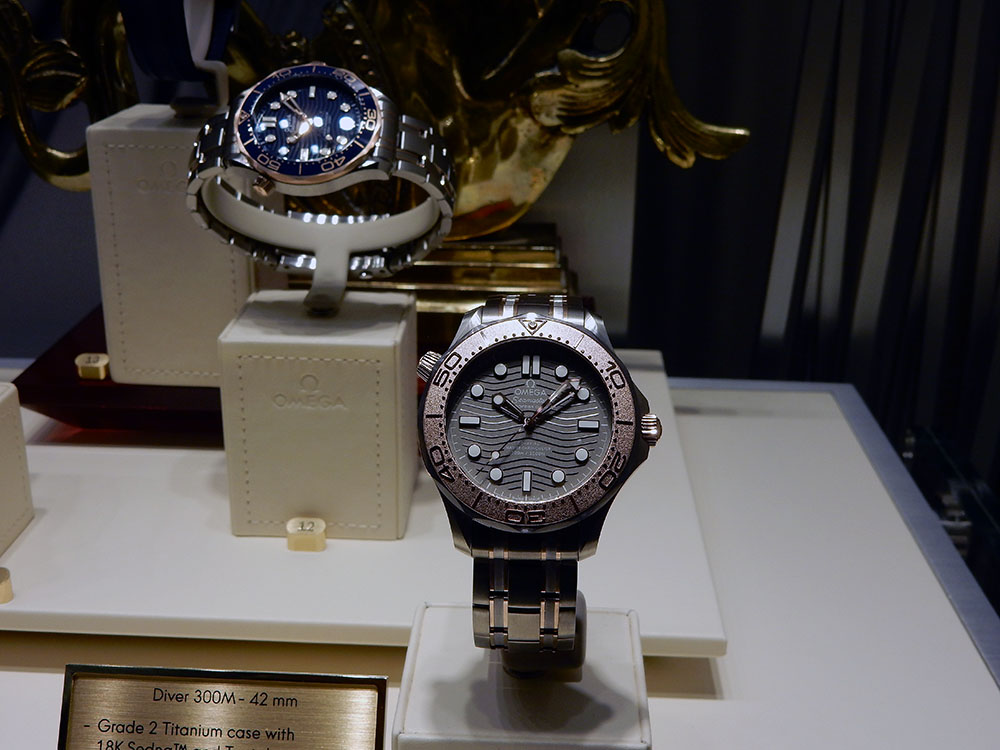 Tag Heuer invite us to show what going on at their product line.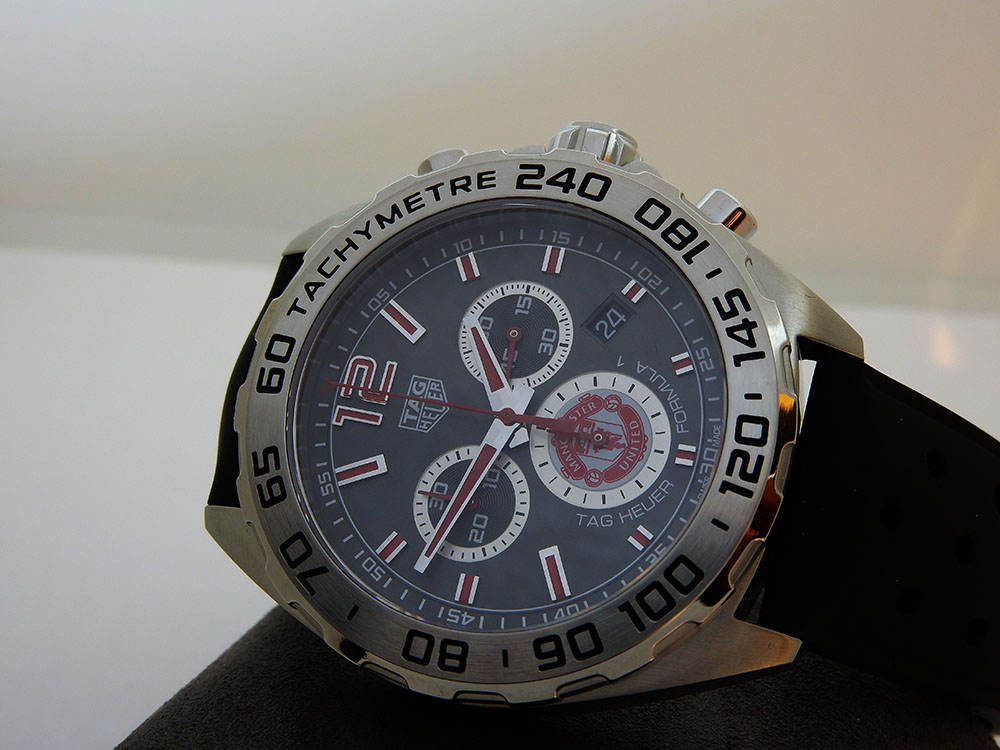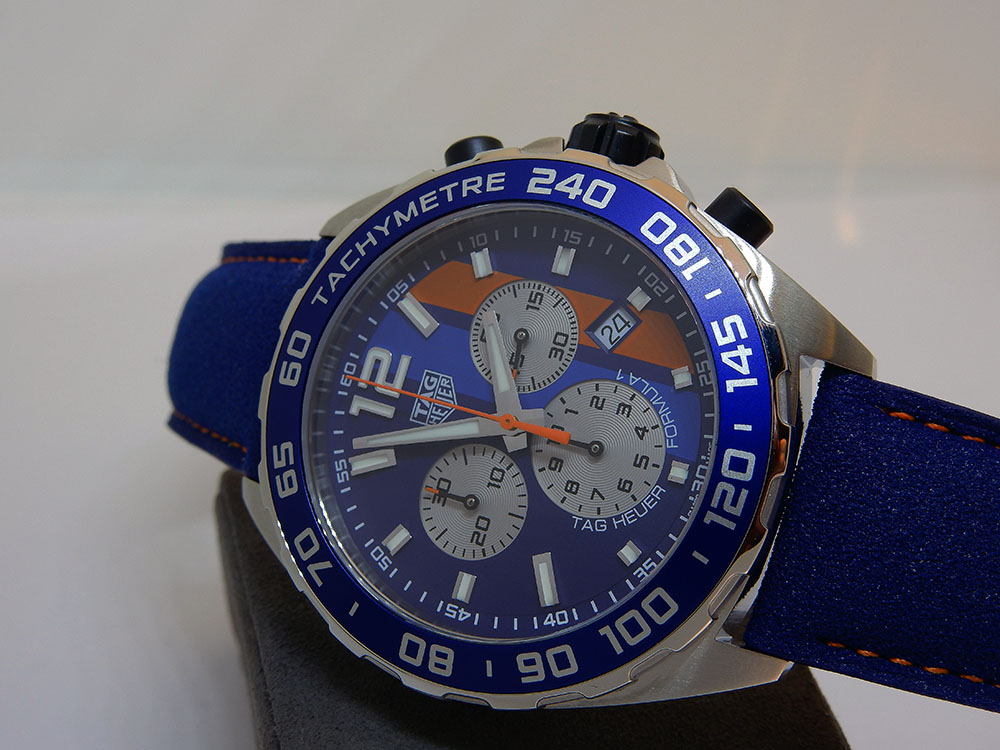 The black Aquaracer with with dial.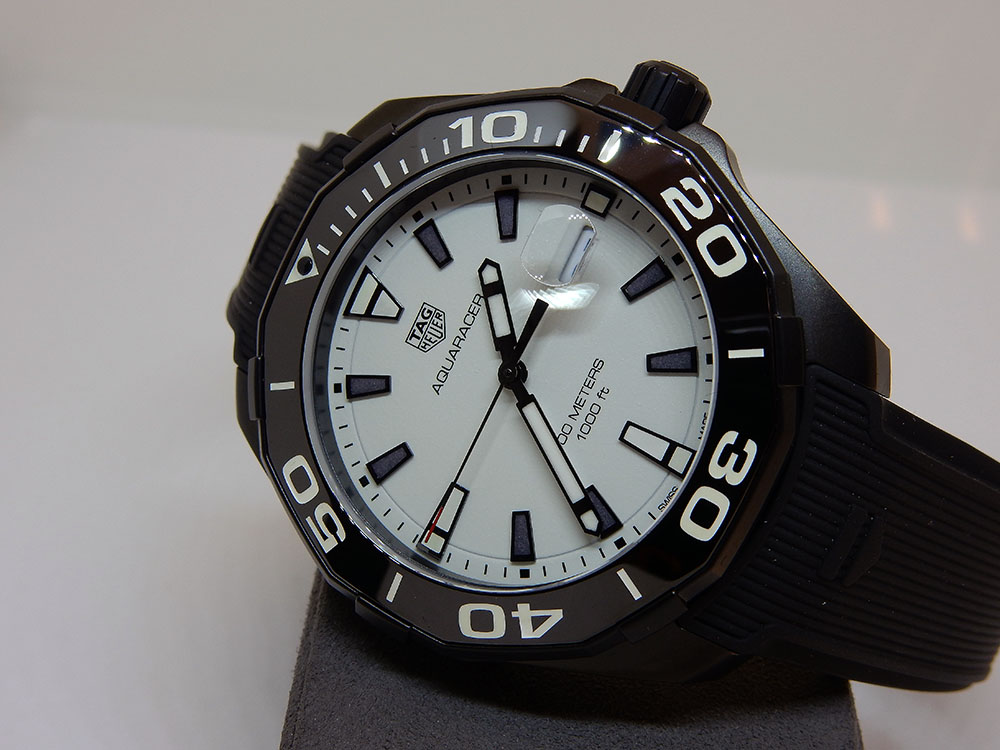 That looks great in the dark.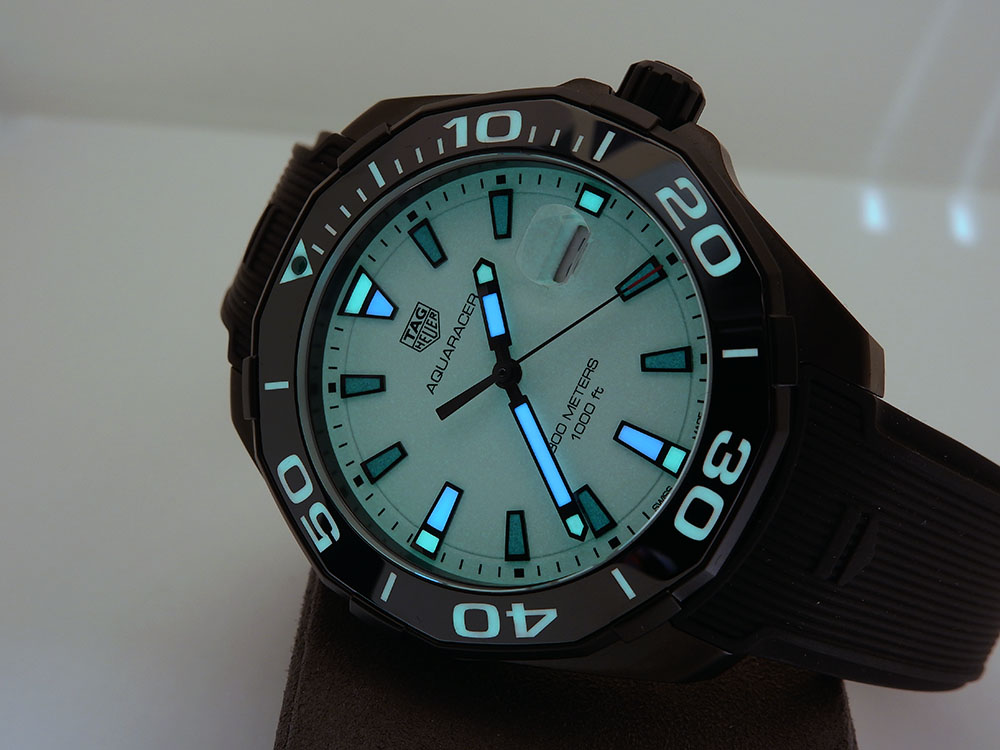 Olive green dial and strap looks good.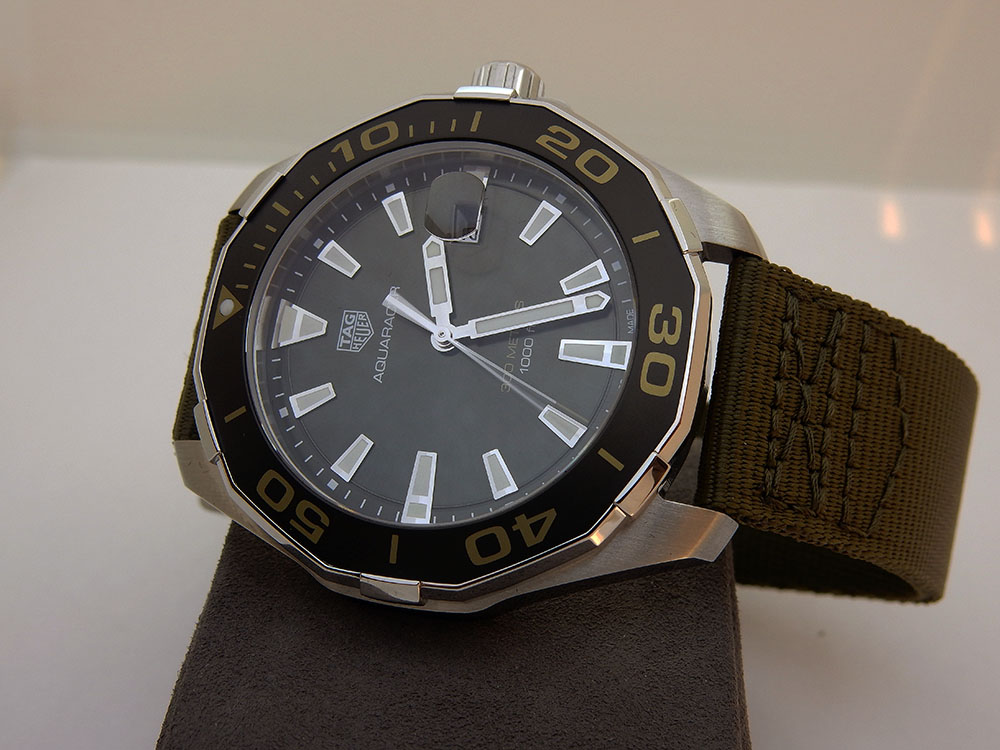 The GULF Monaco.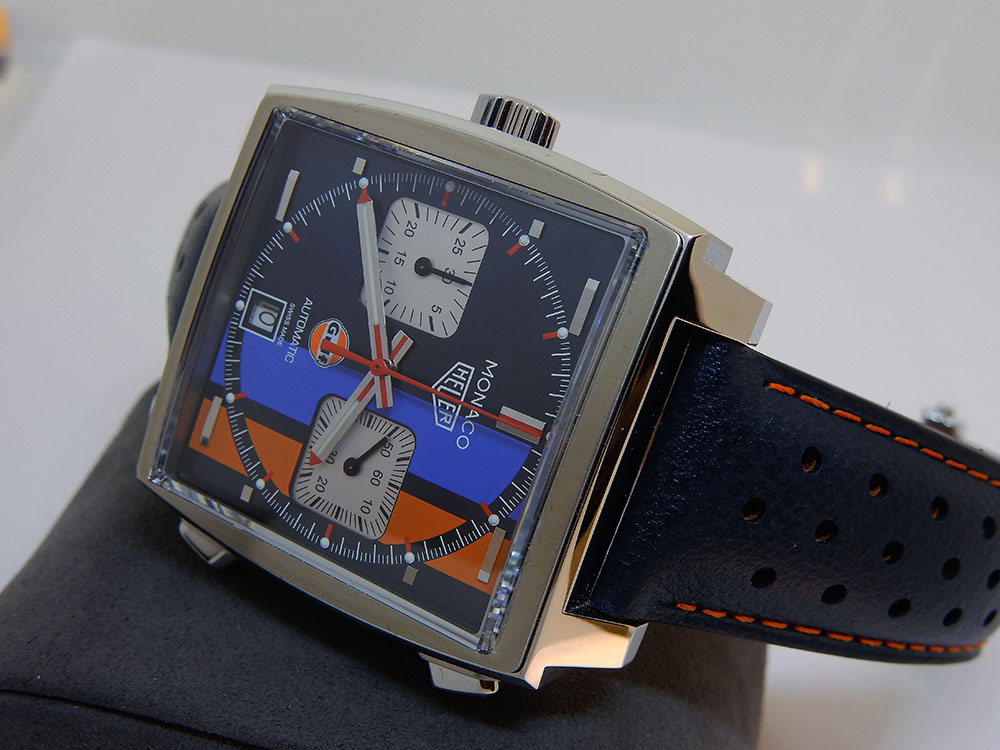 If they ony have skipped the date.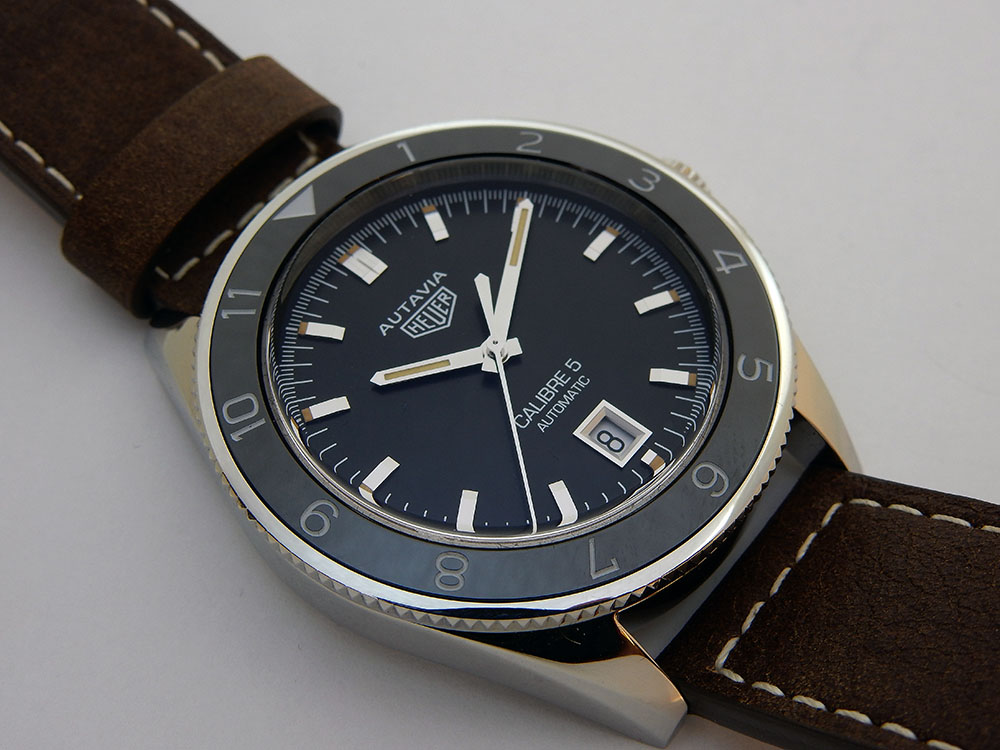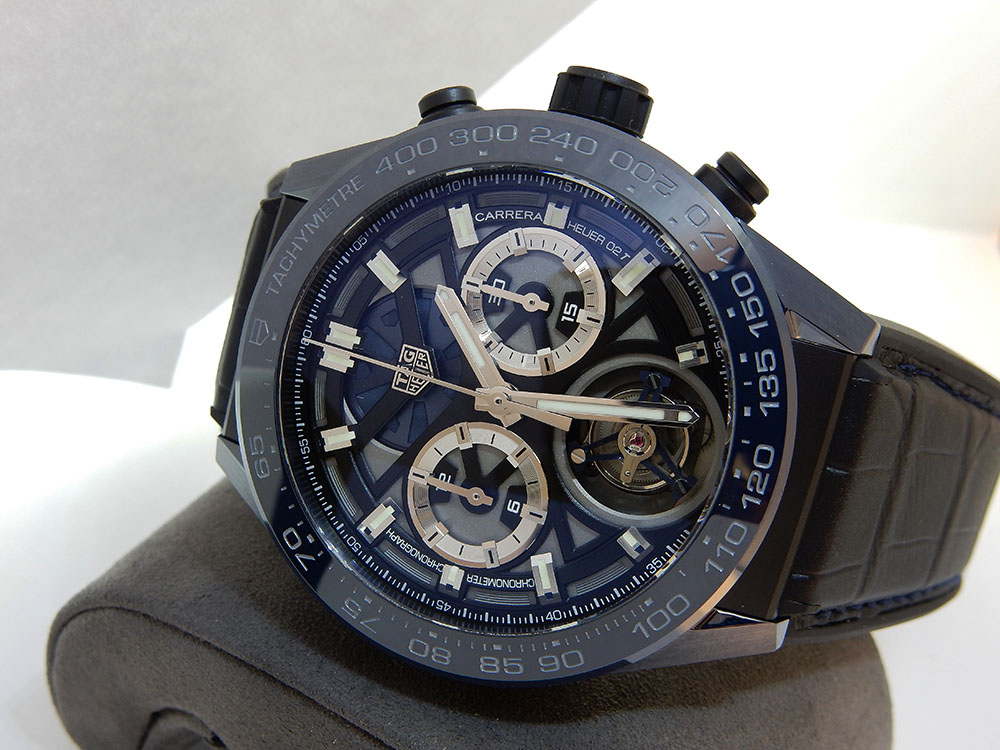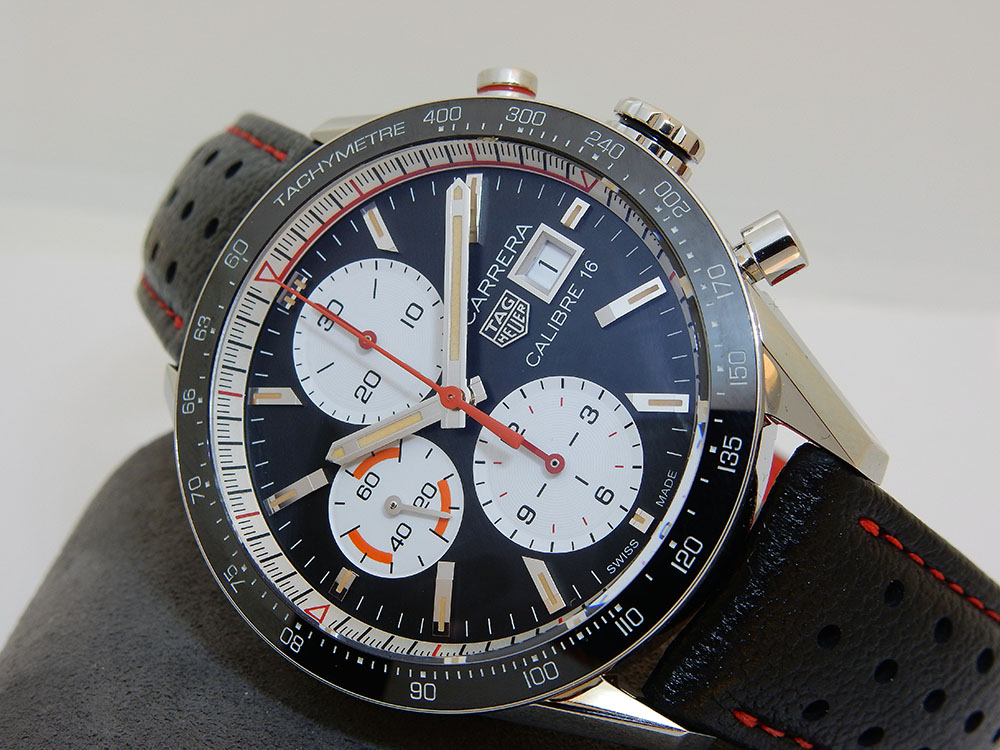 Later we visit the next finnish independent Stepan Sarpaneva that we have a great talk with about his watches.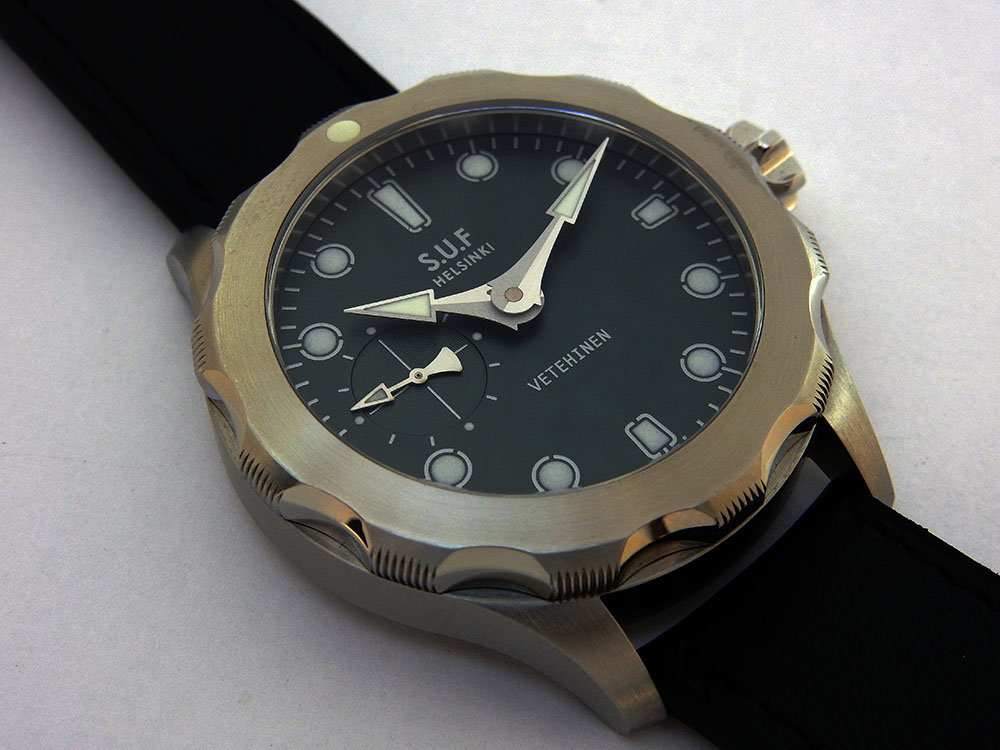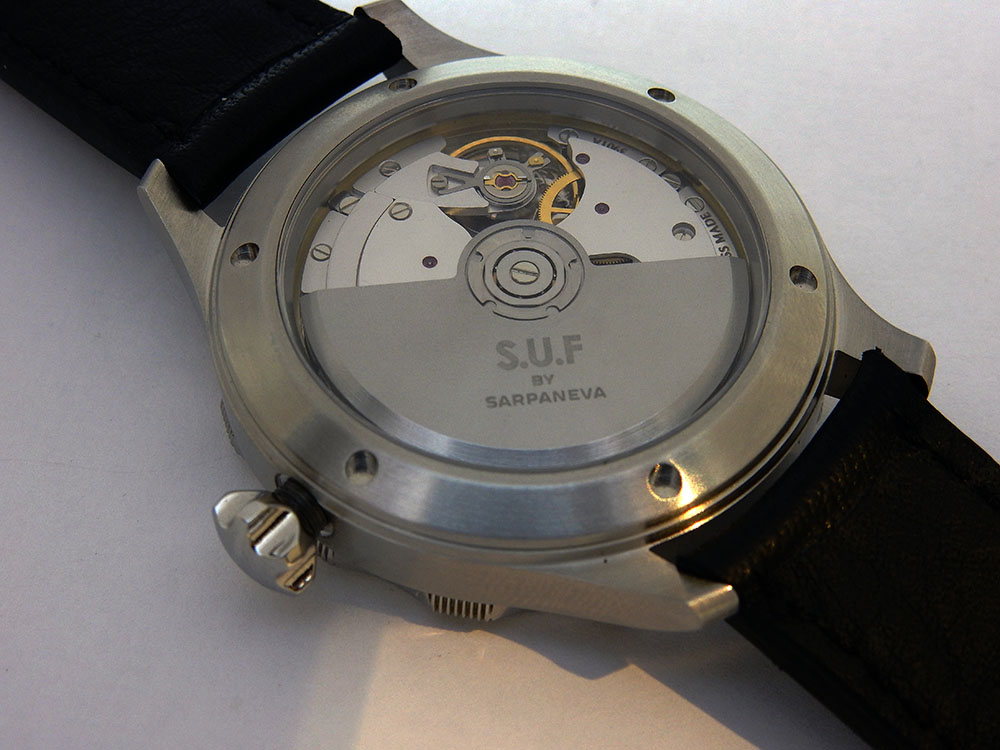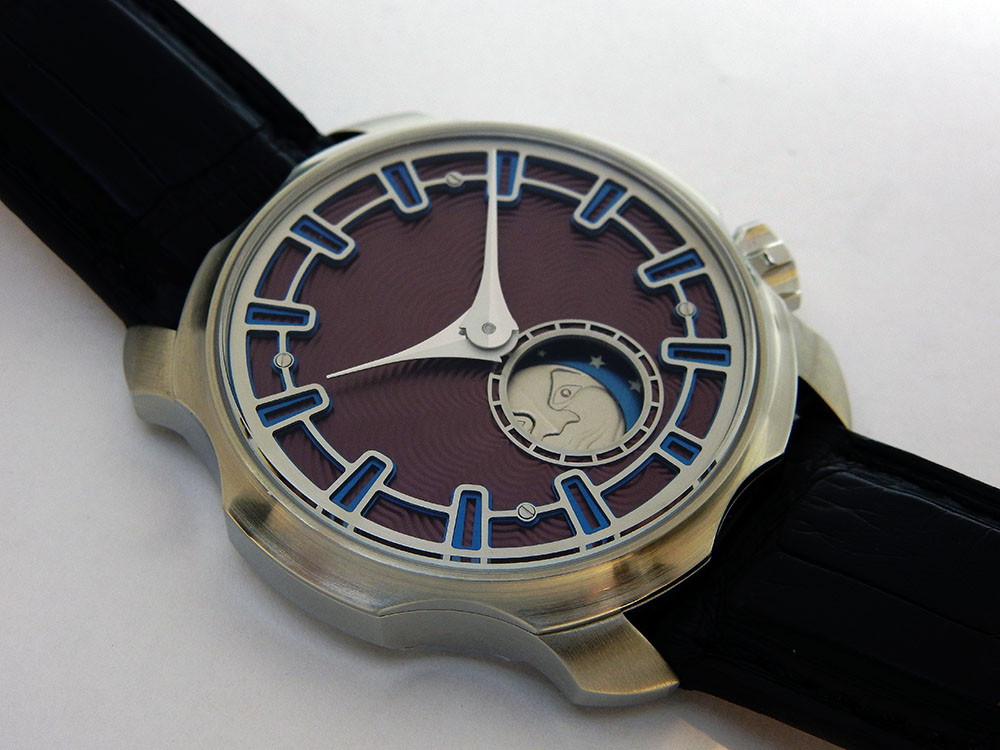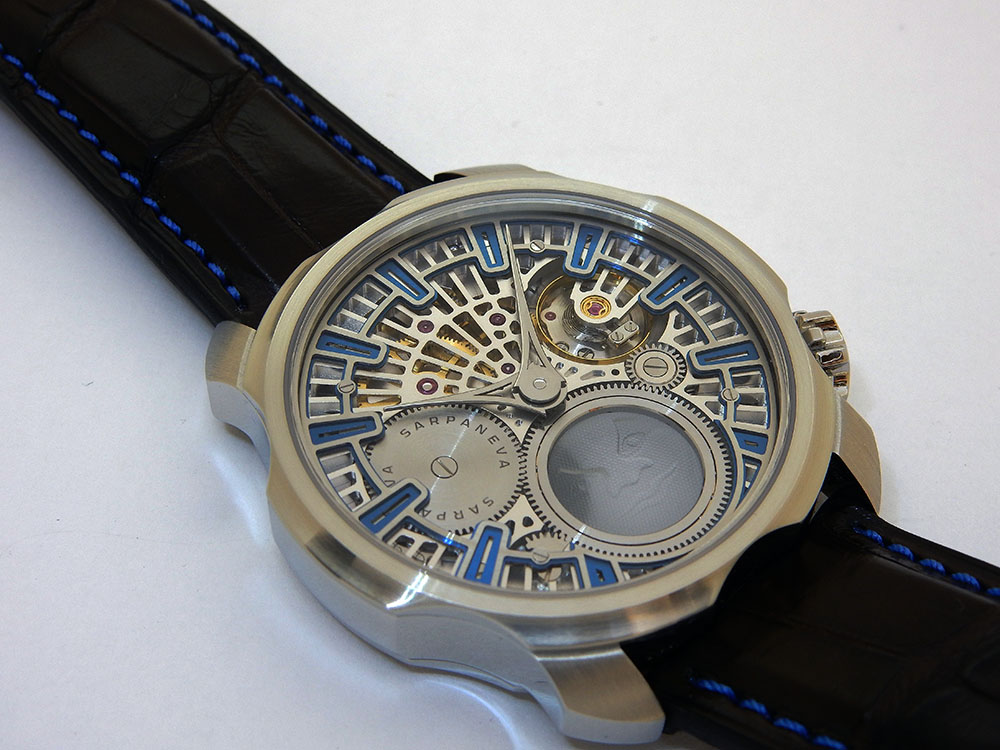 Not the finished product.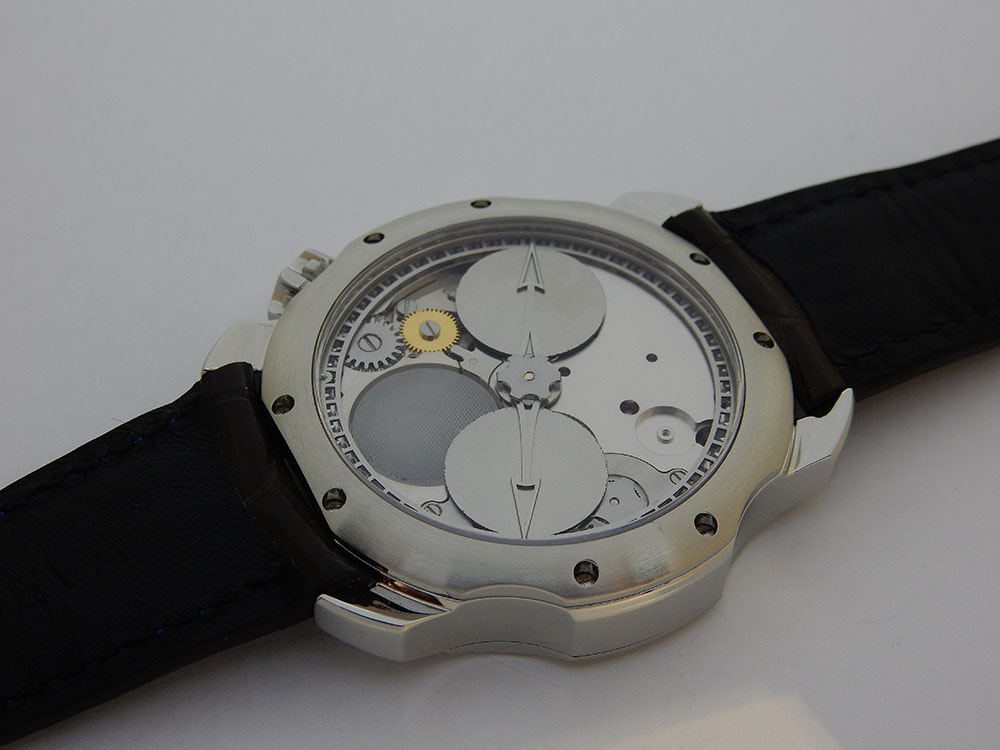 He have a collaboration with MB & F too.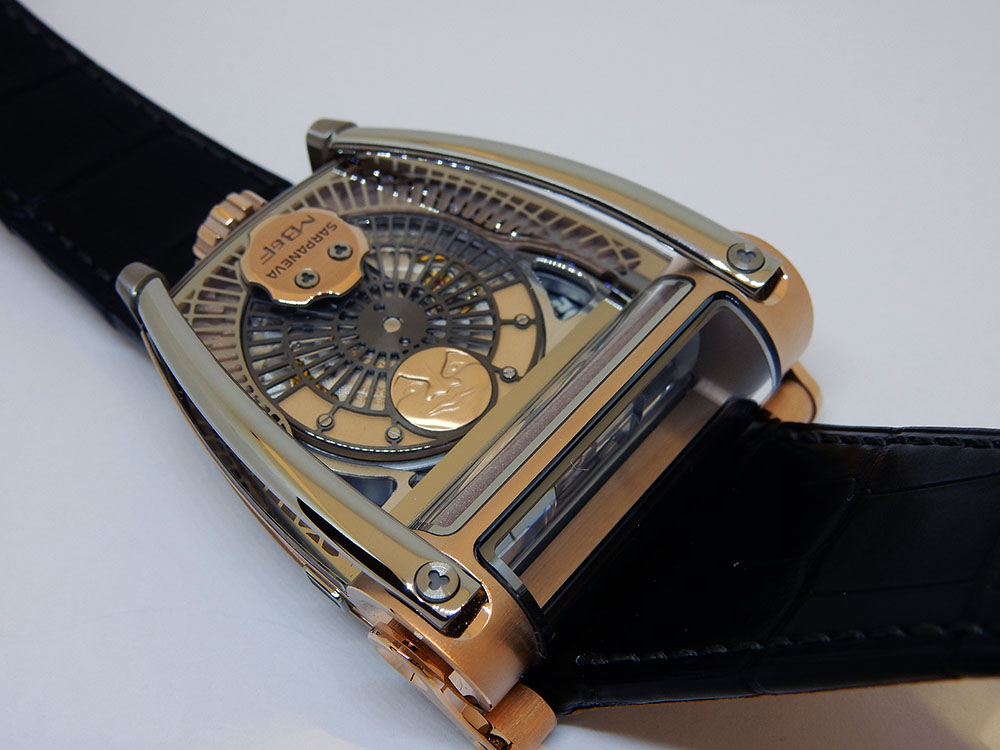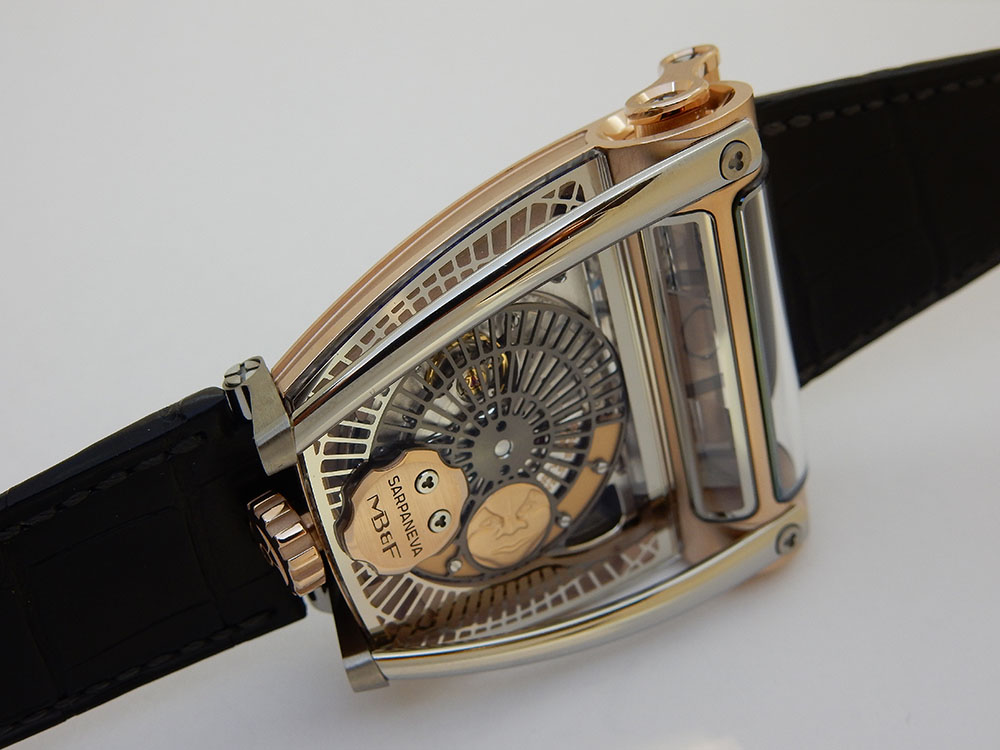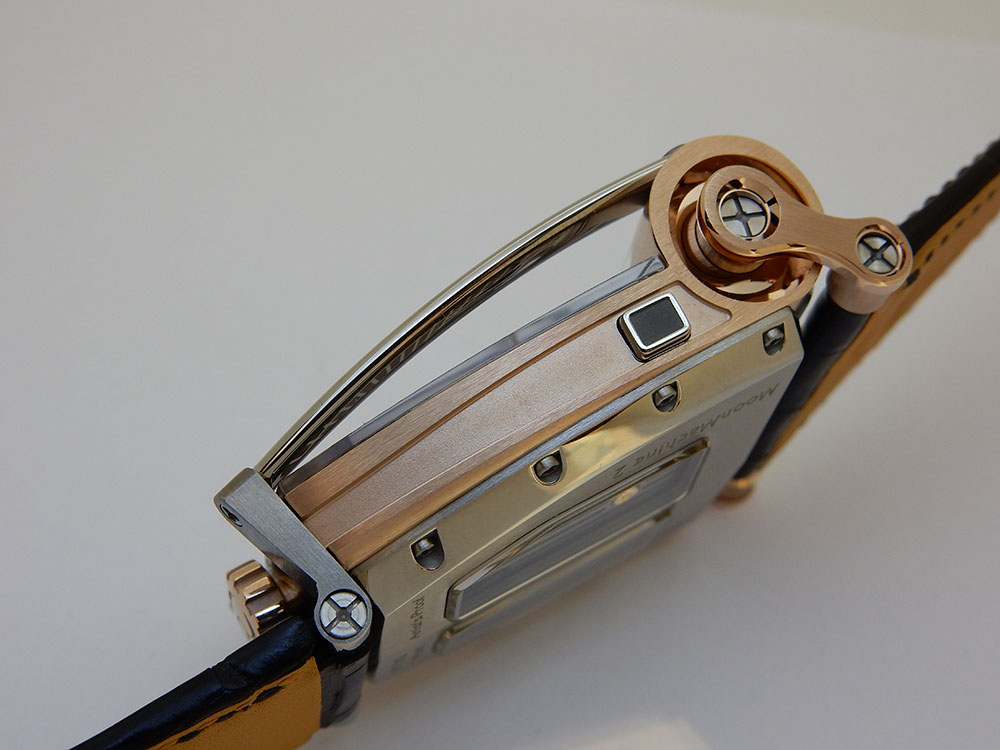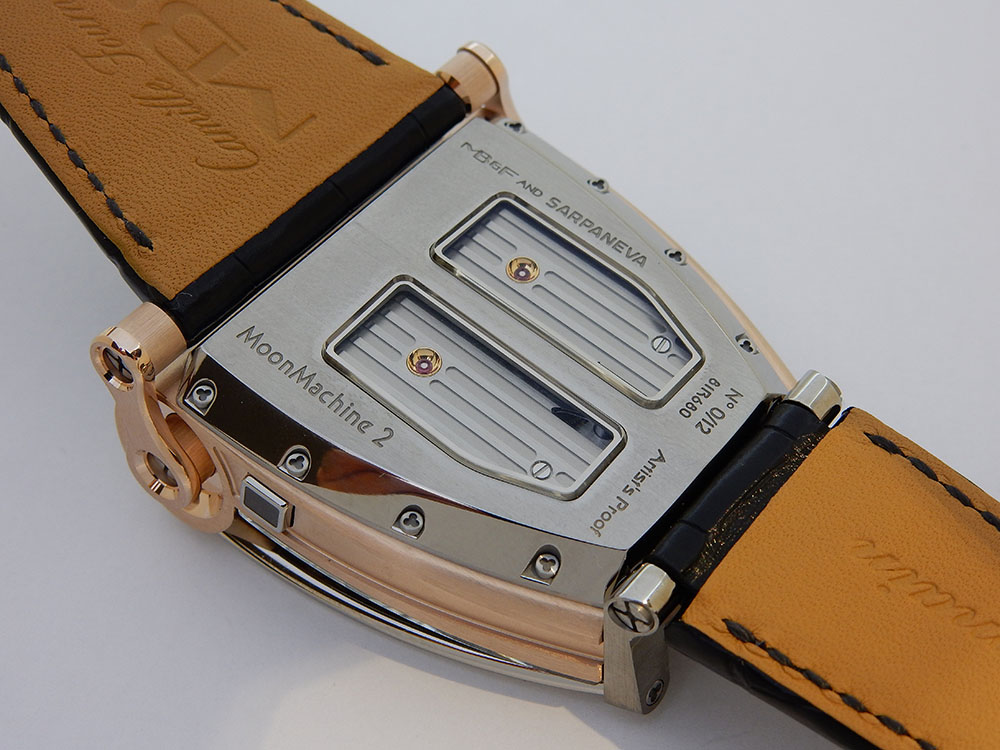 We have a meeting with Richard and Maria Habring from Austria.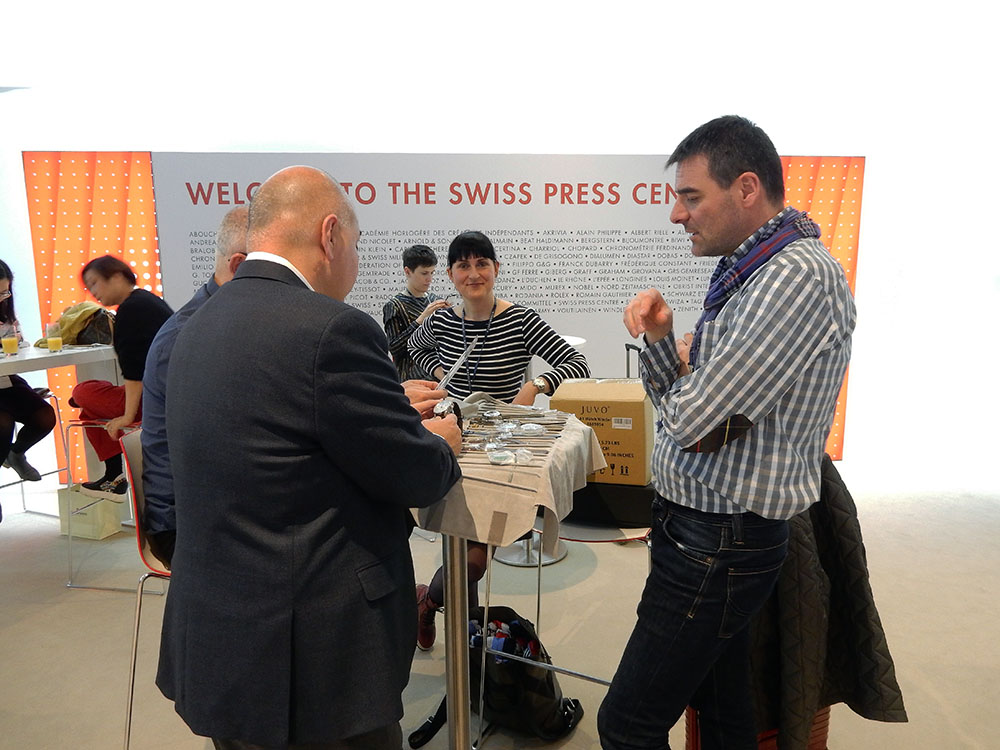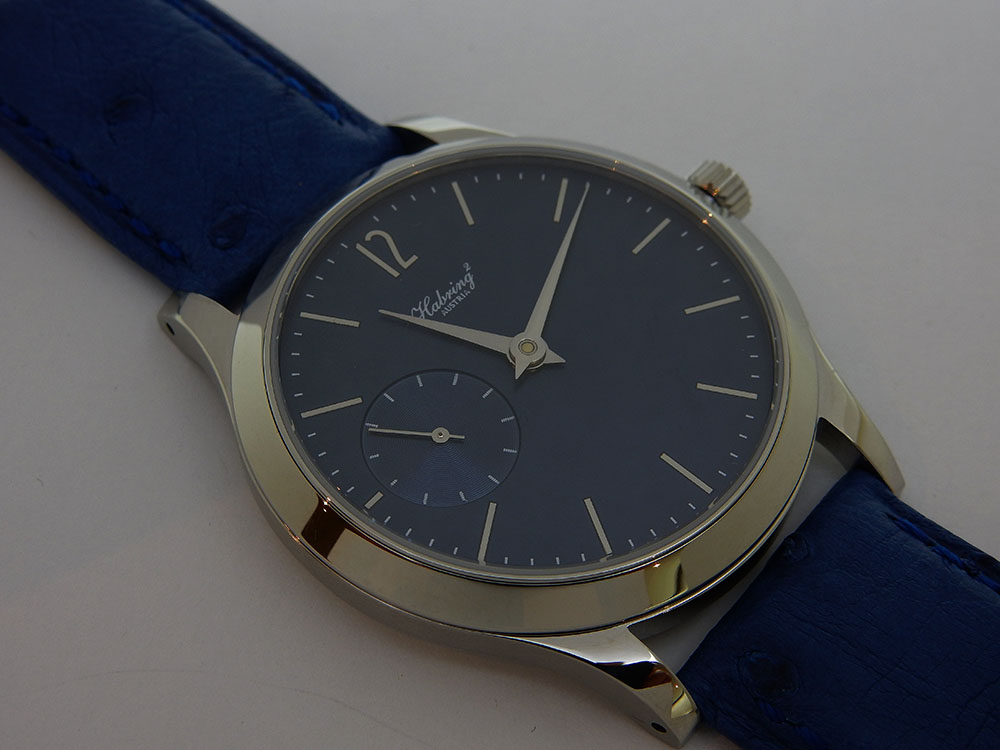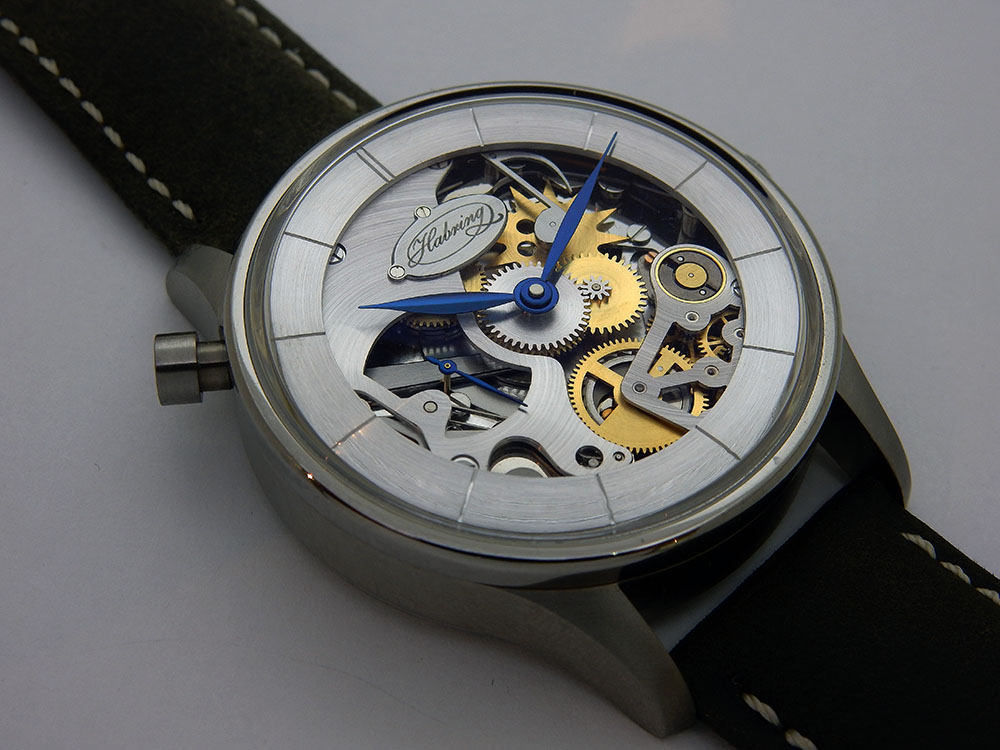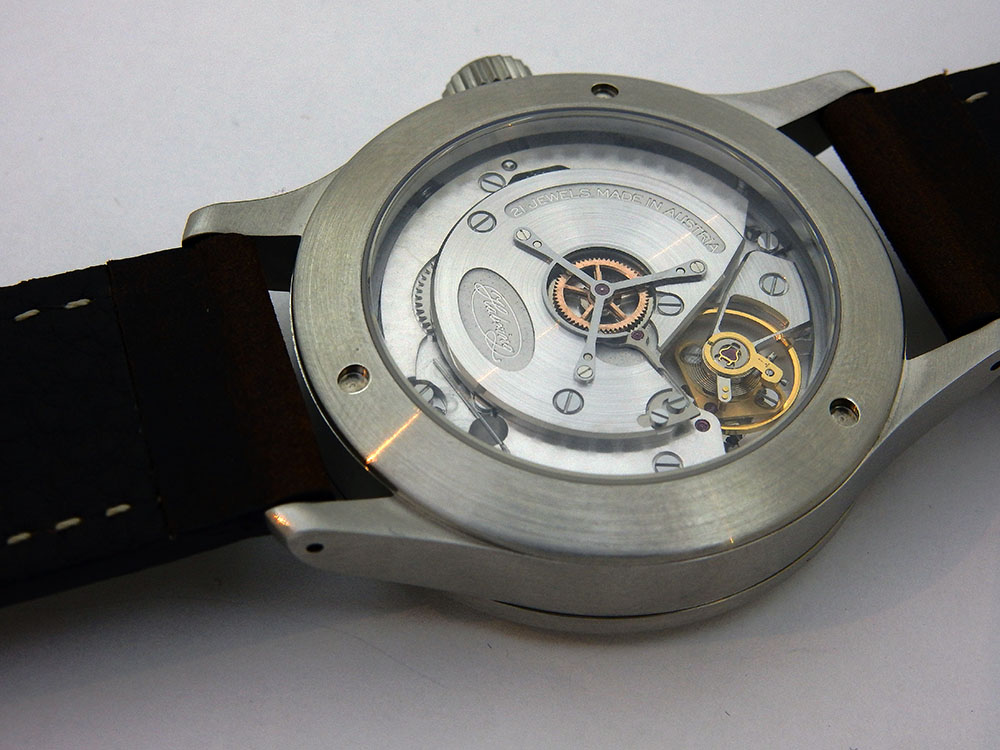 Next stop is at Moser & Cie.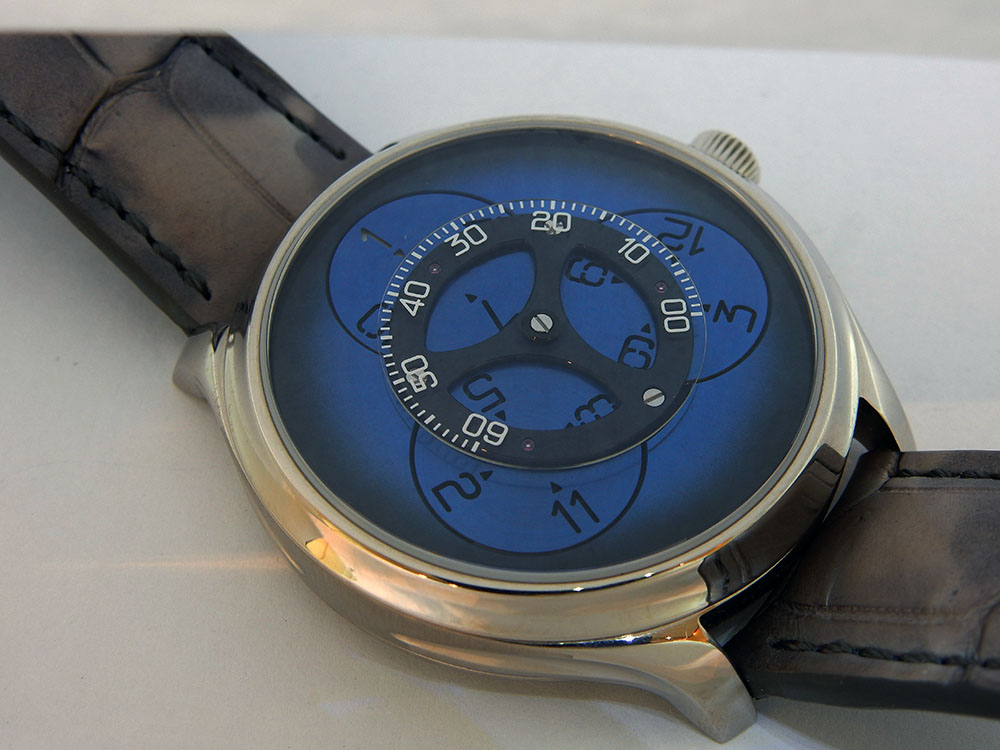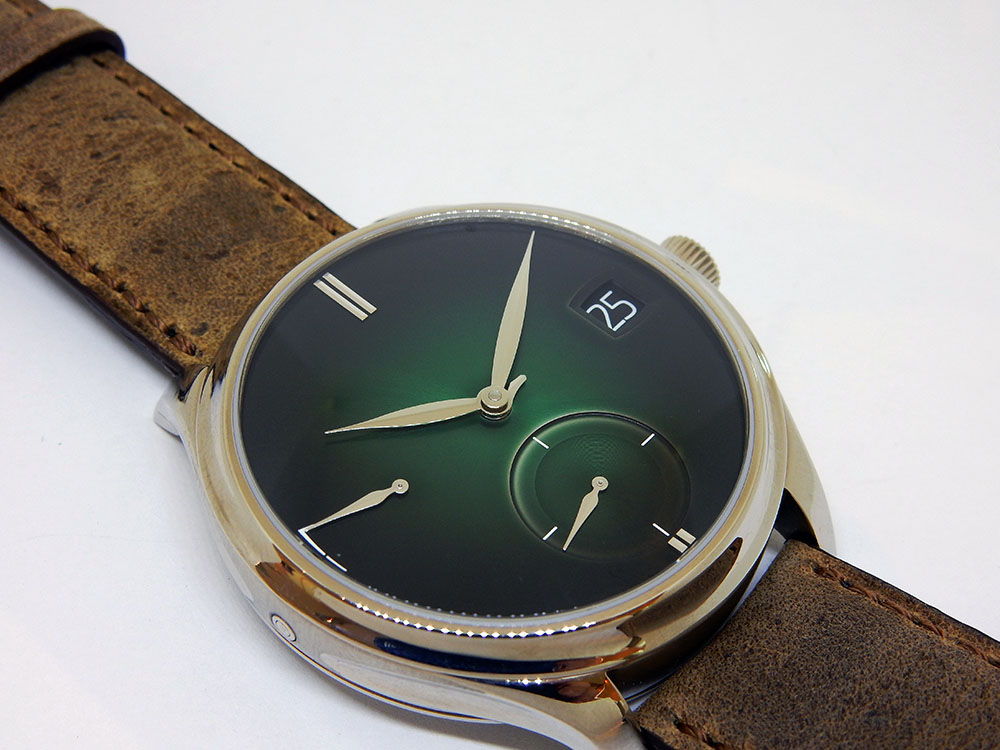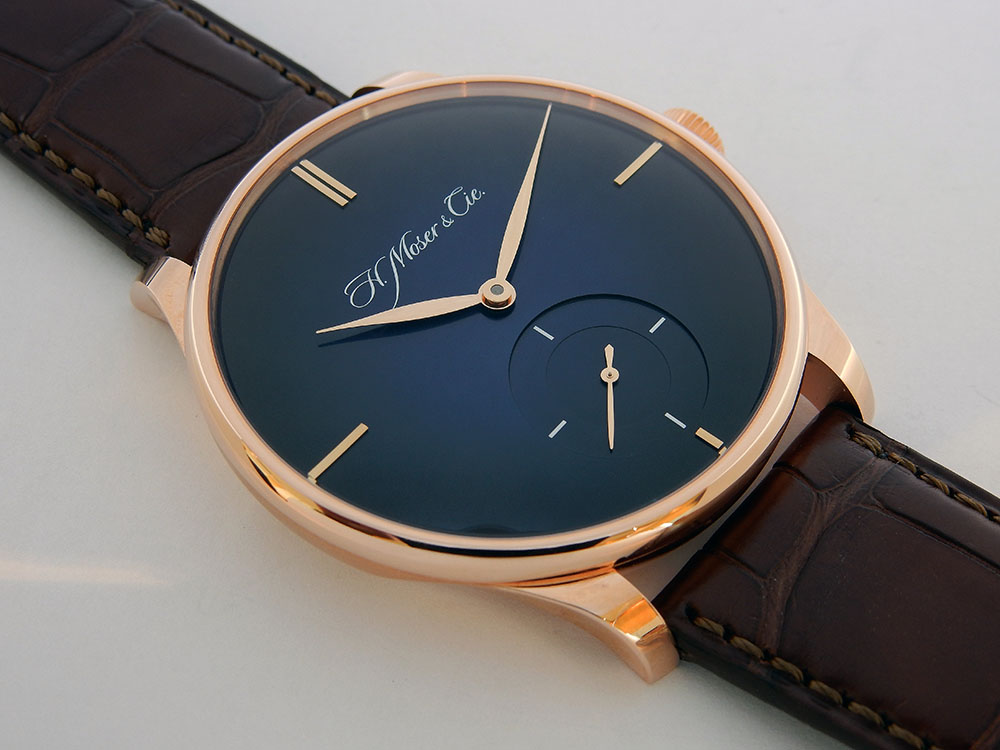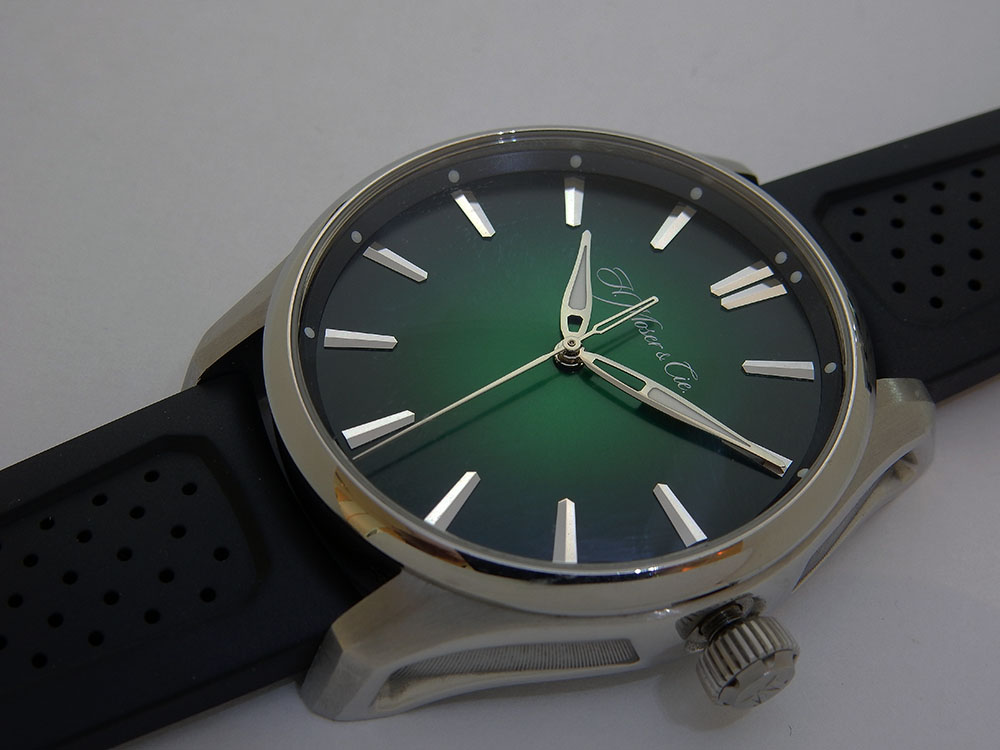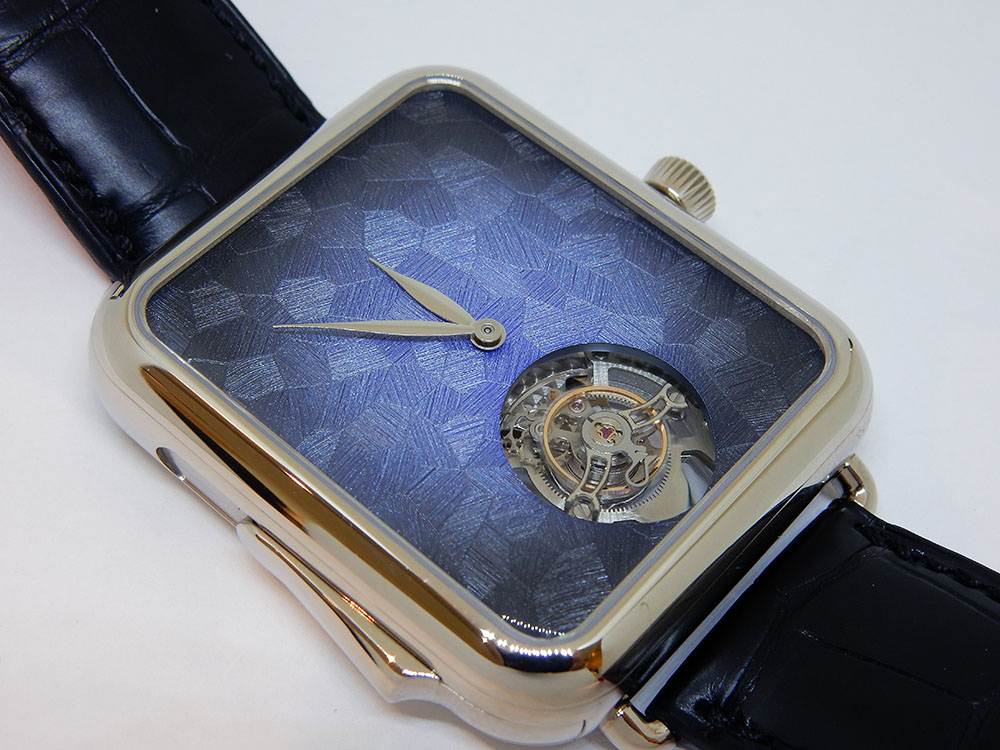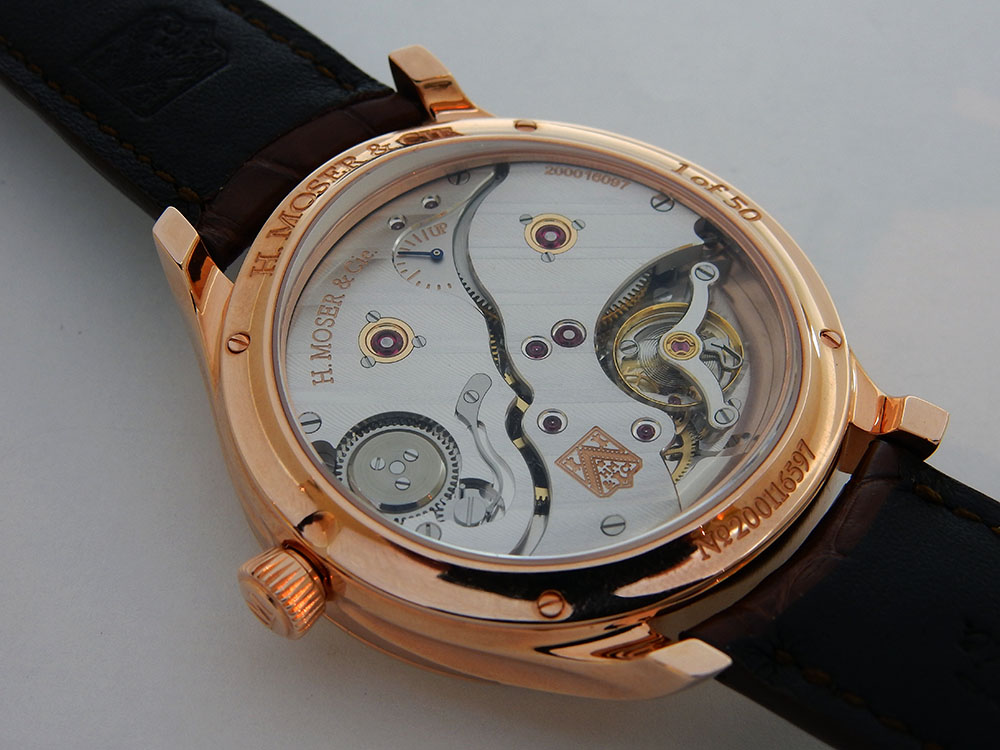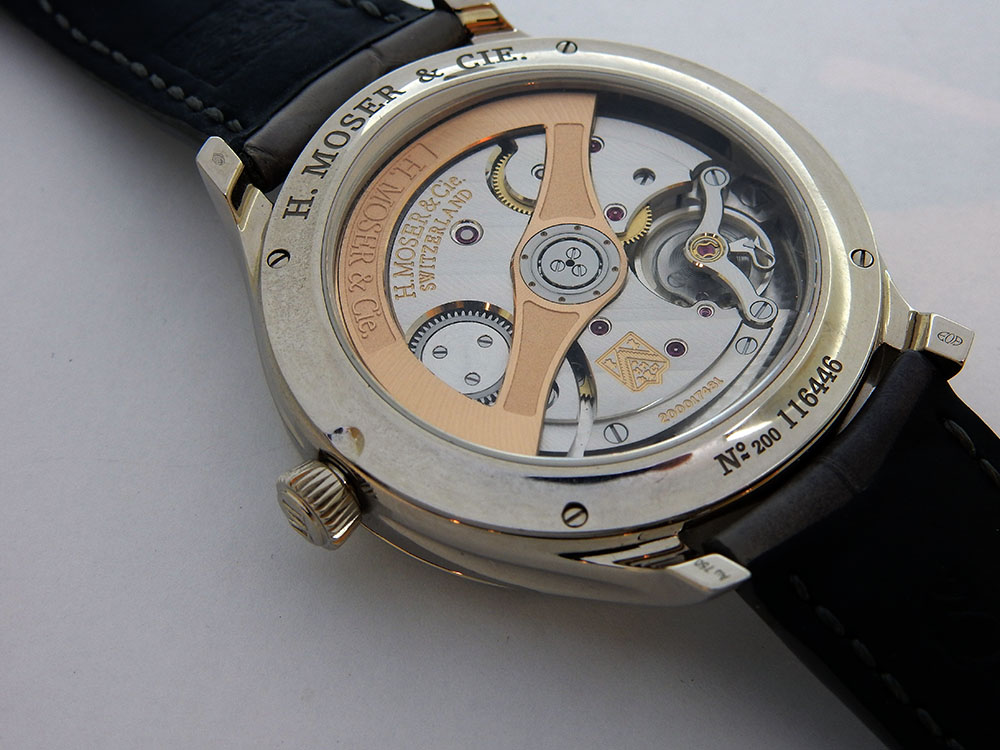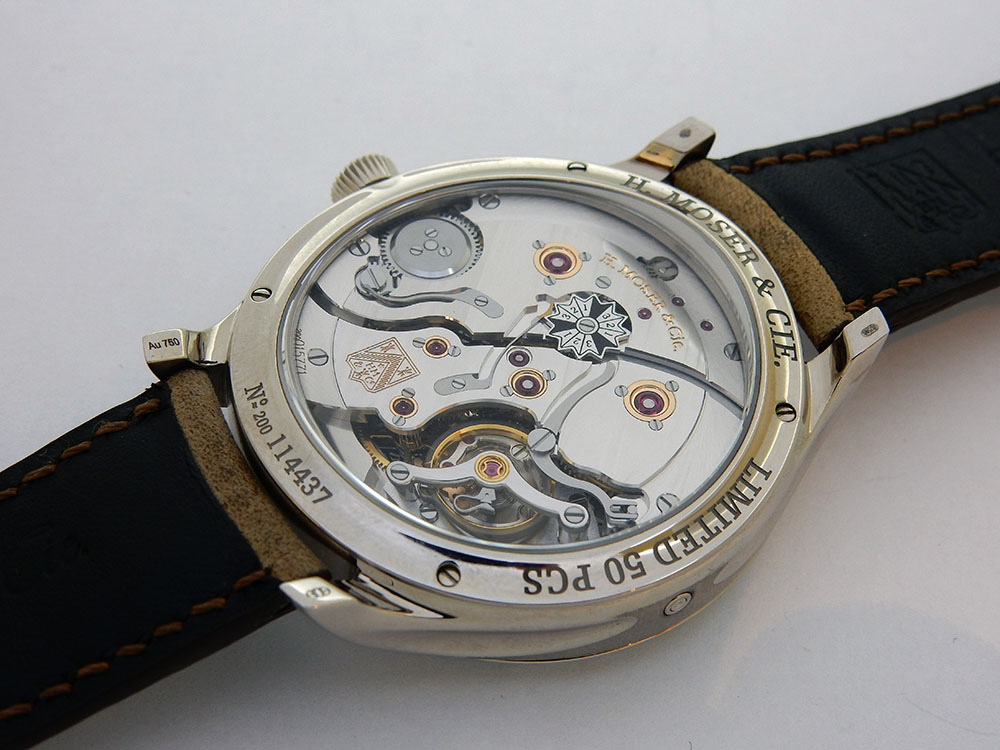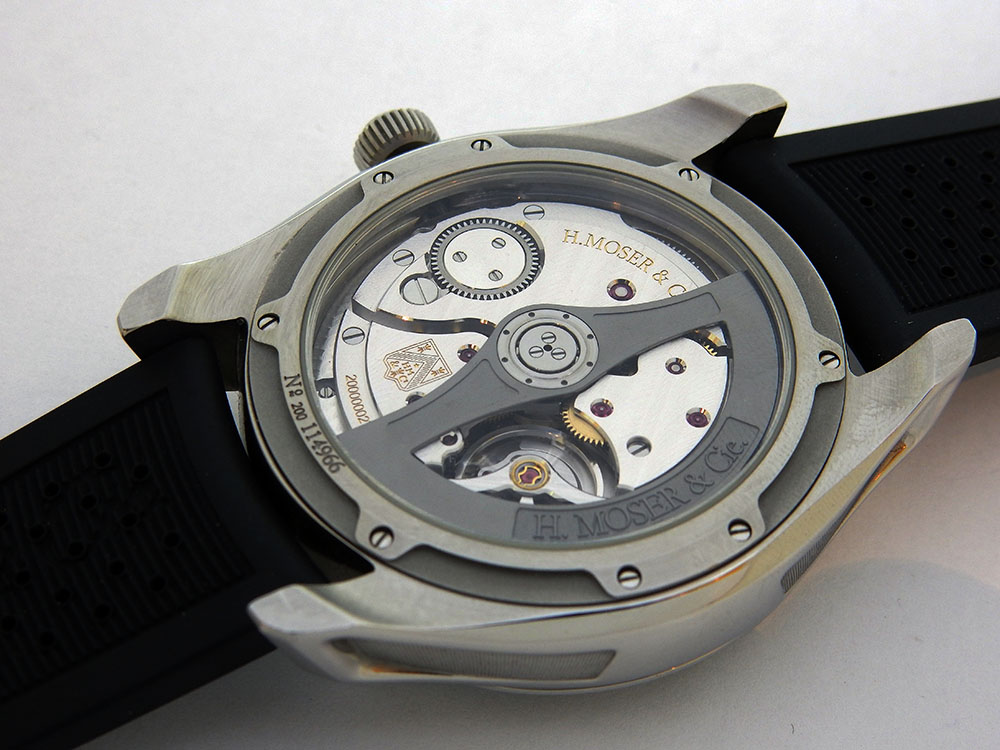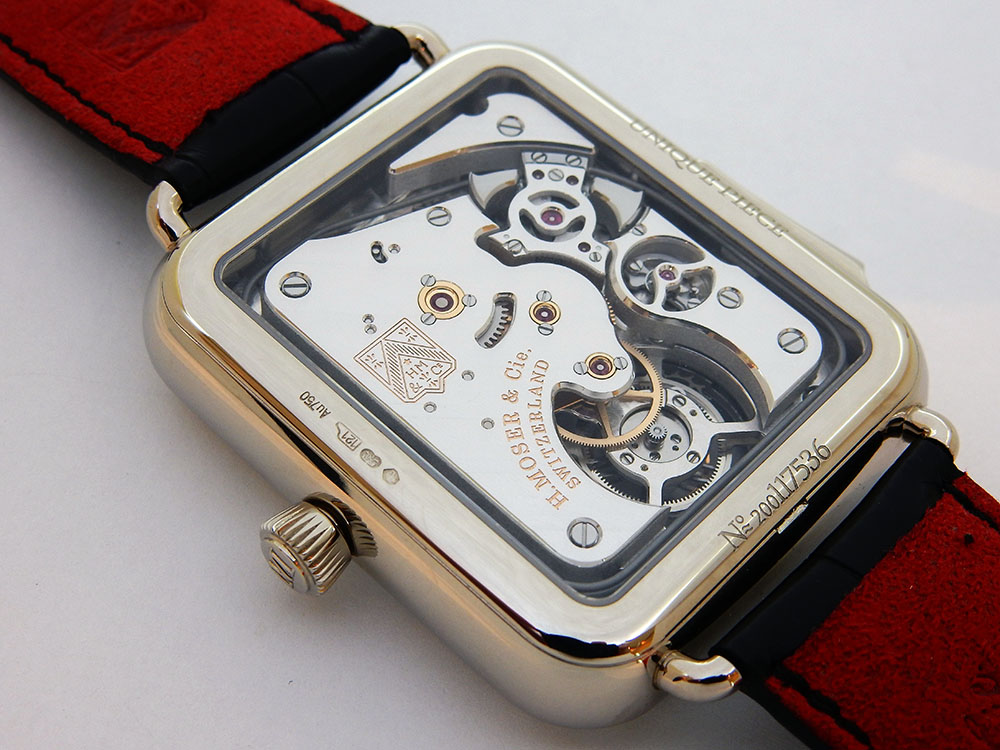 GOS have just before the fair put together a bronze watch.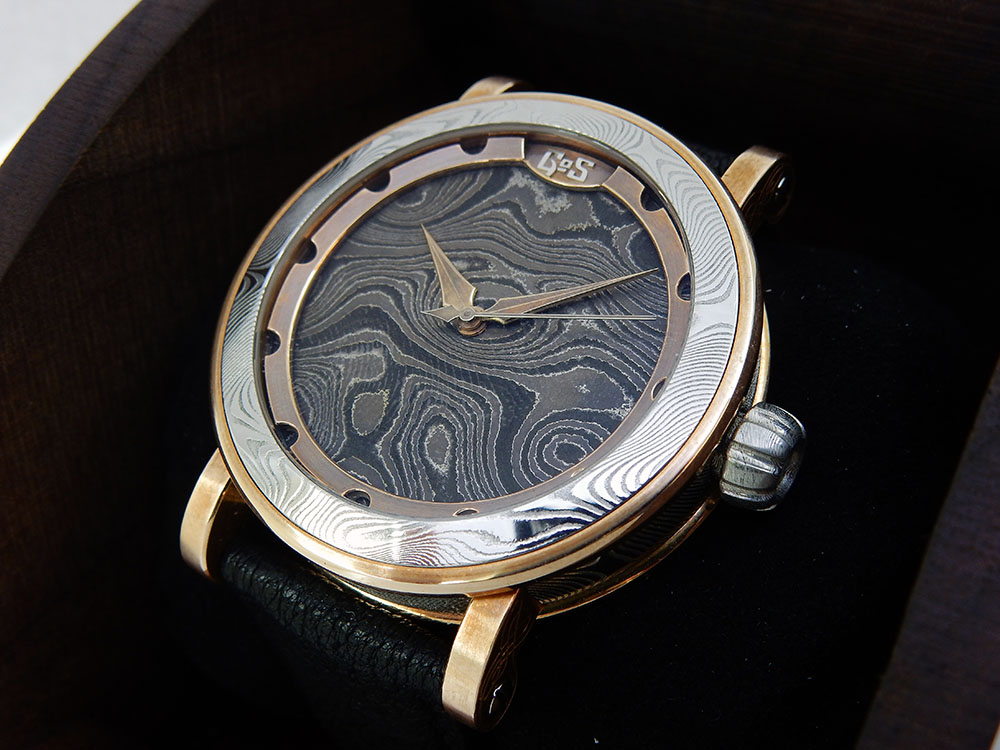 I will say they made nicer and nicer watches for every year.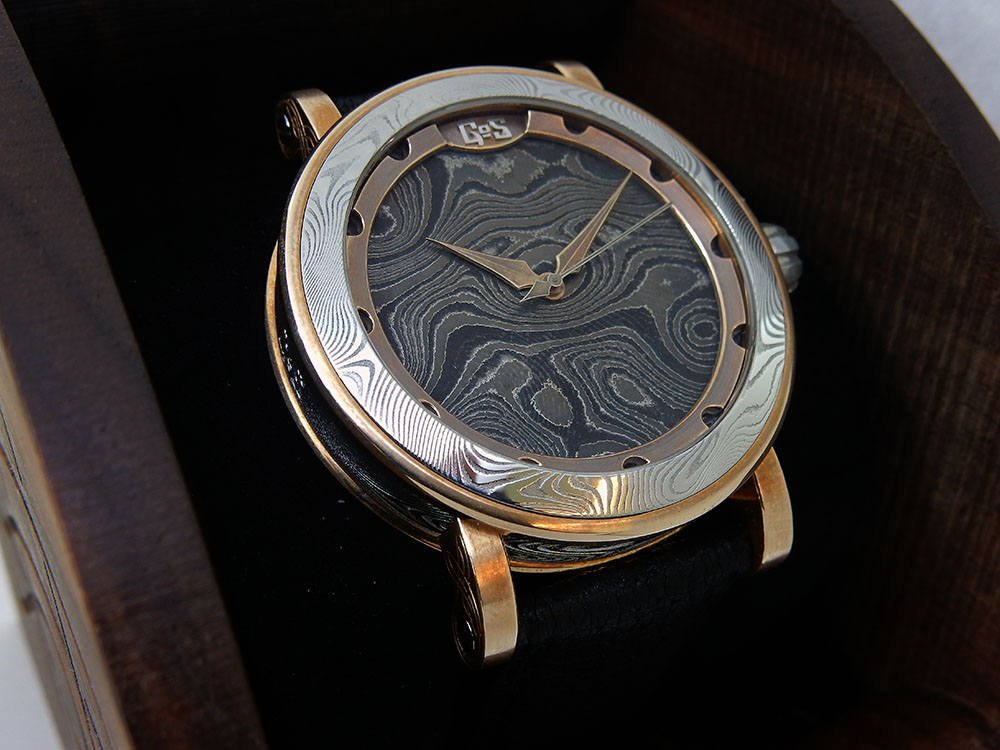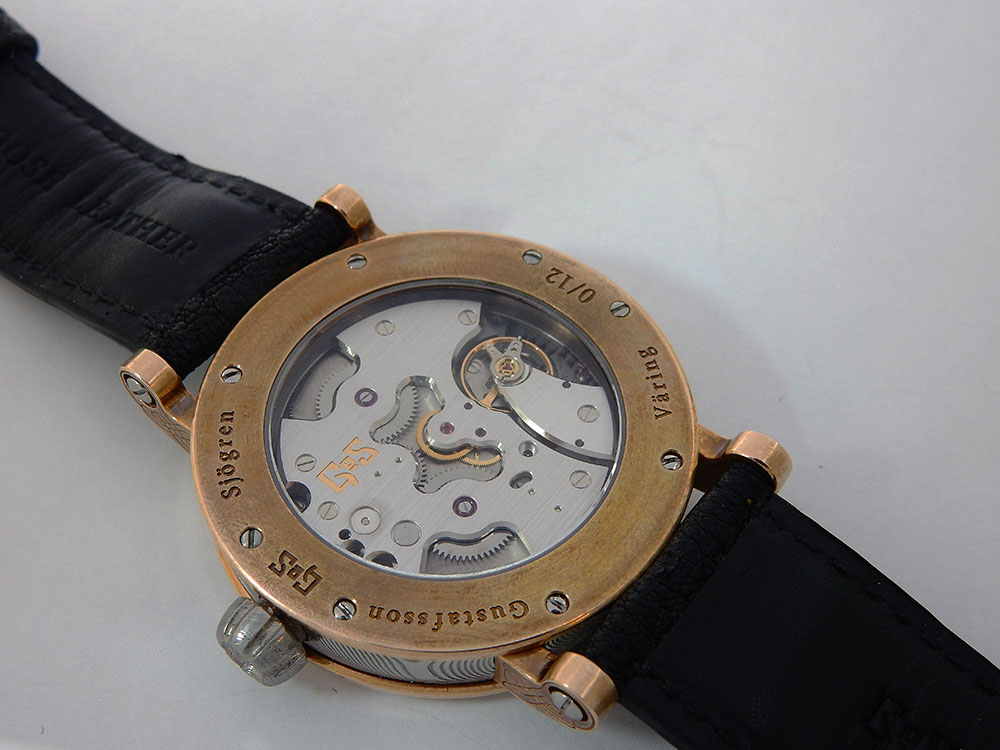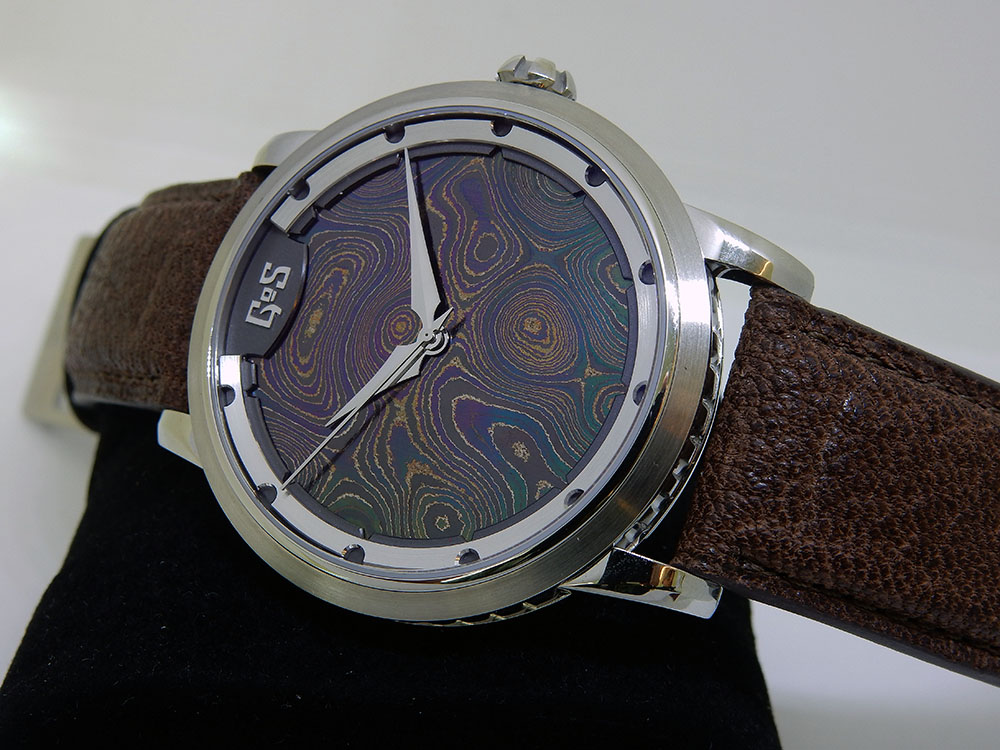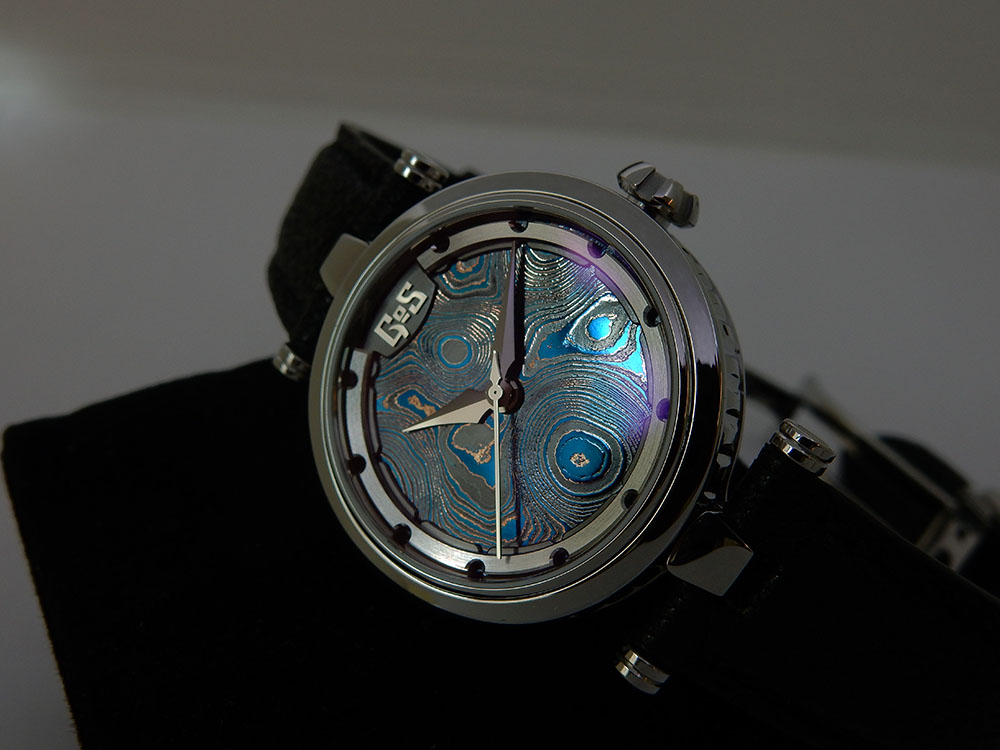 And now pens too.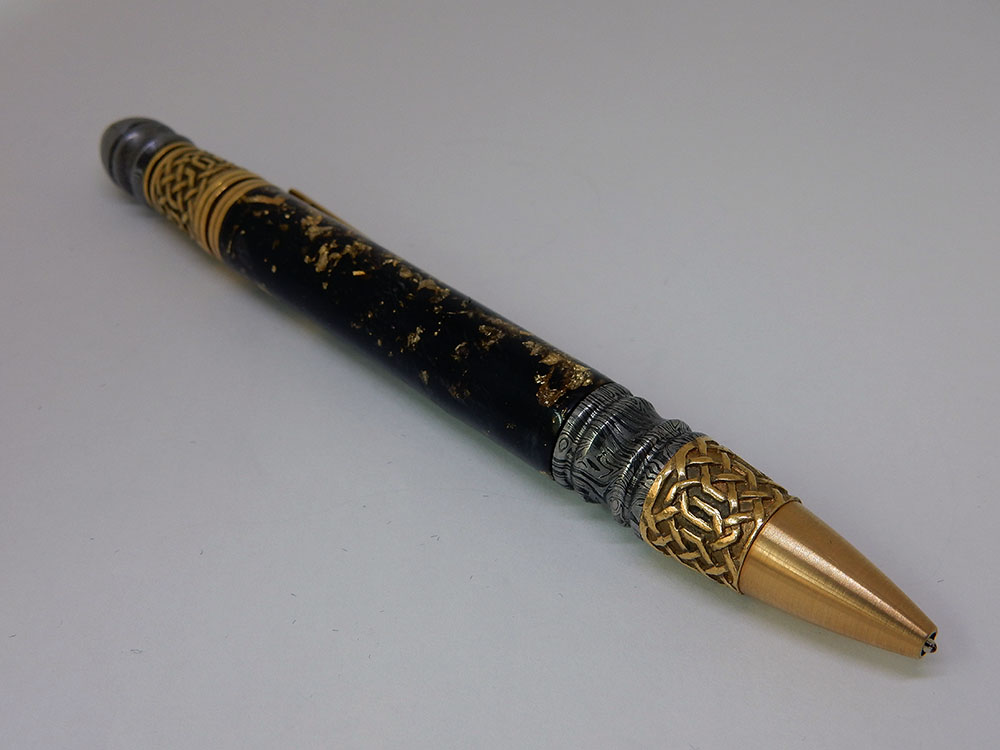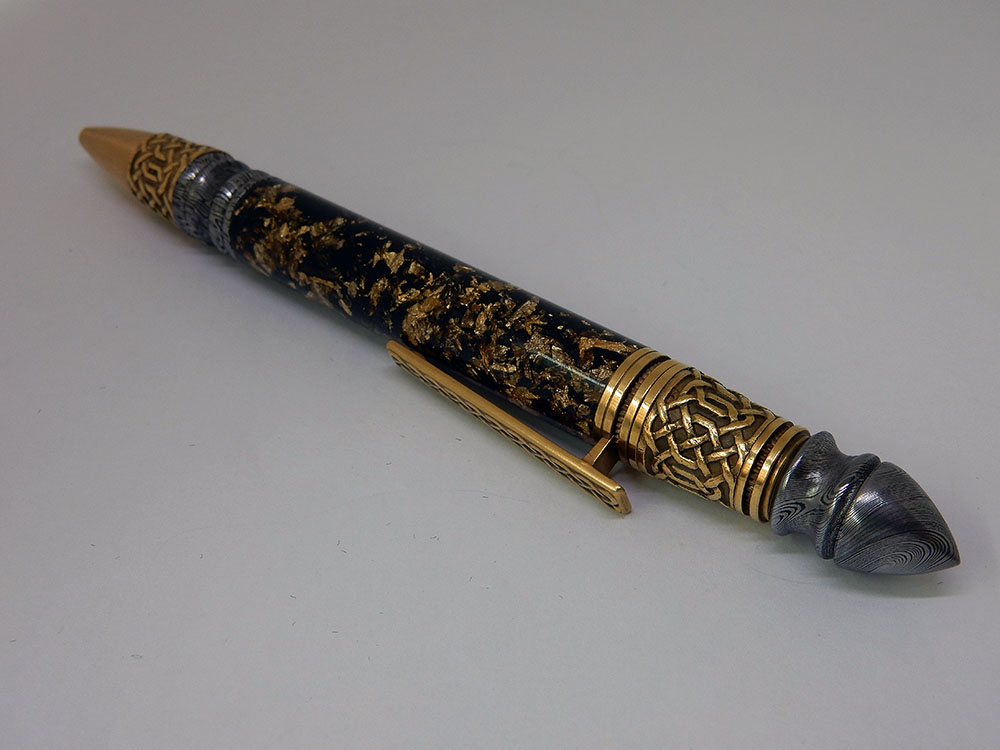 Now when we are into those independence so was De Bethune our next choice to look closer at.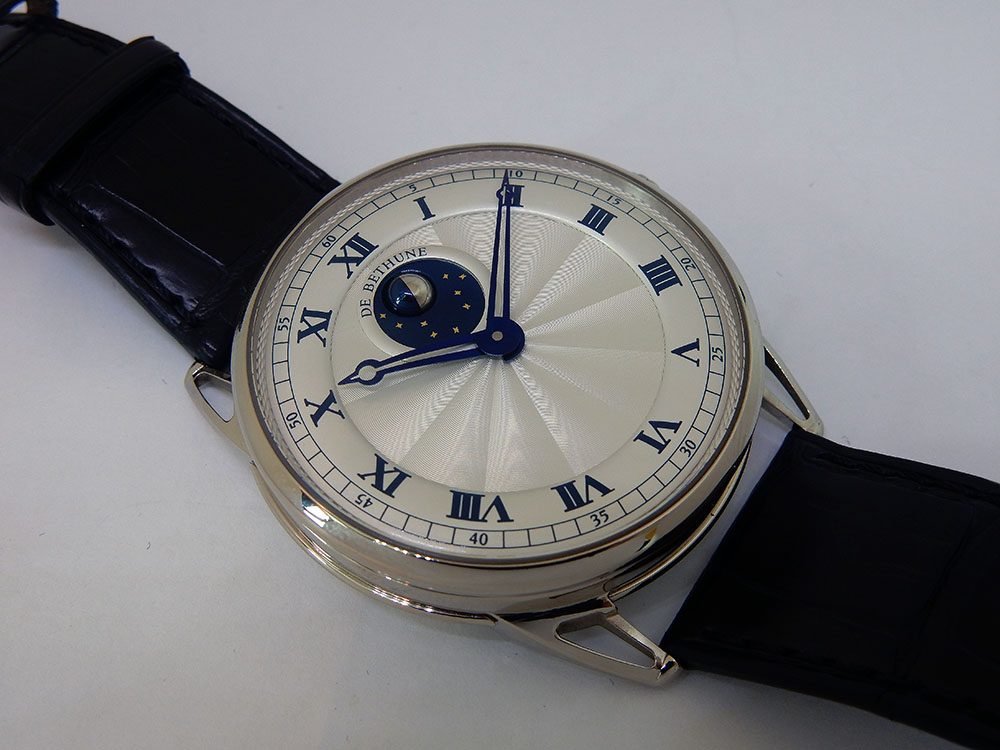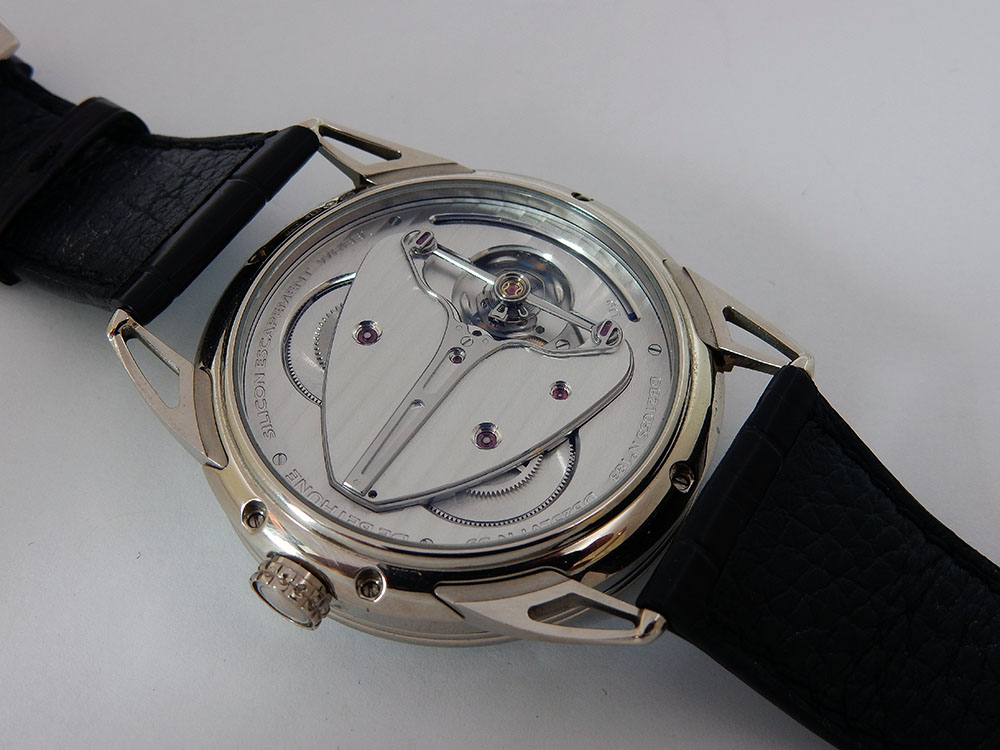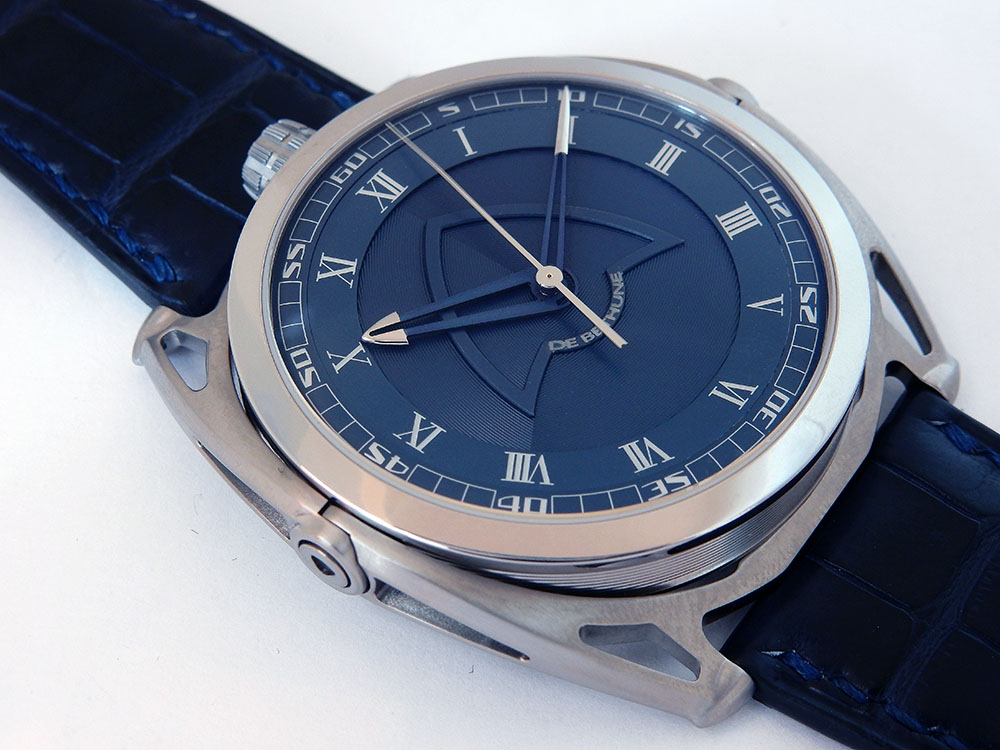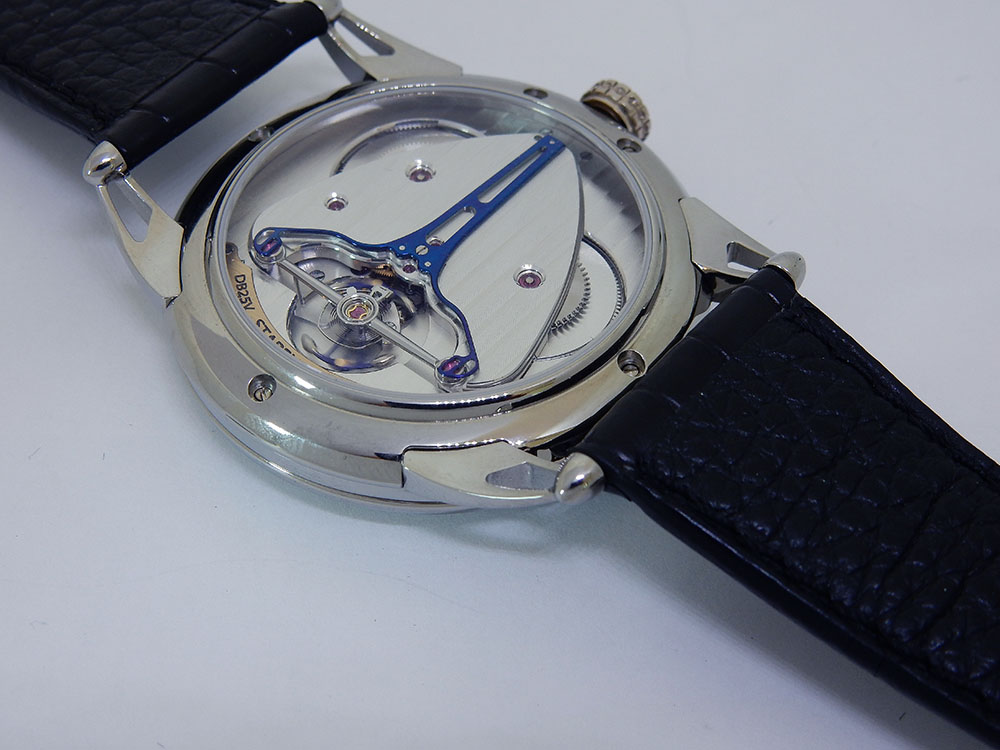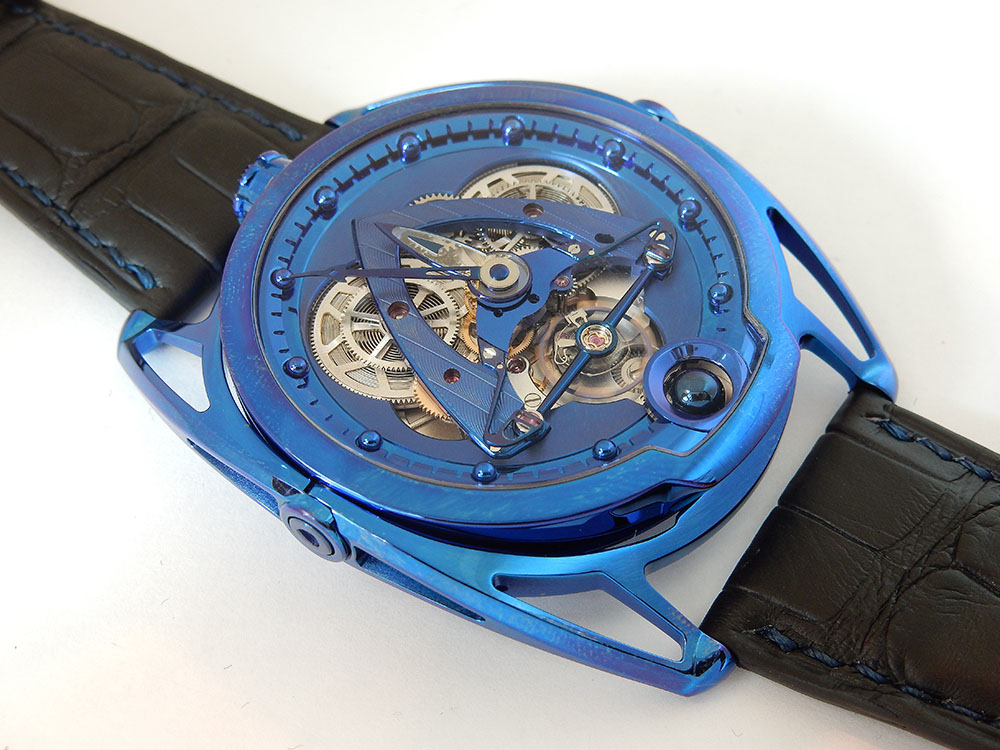 Then we where a little interested to look at Schaumburg's "steam punk" models when thay start experiment with acid to get a unique surface om their dials and cases.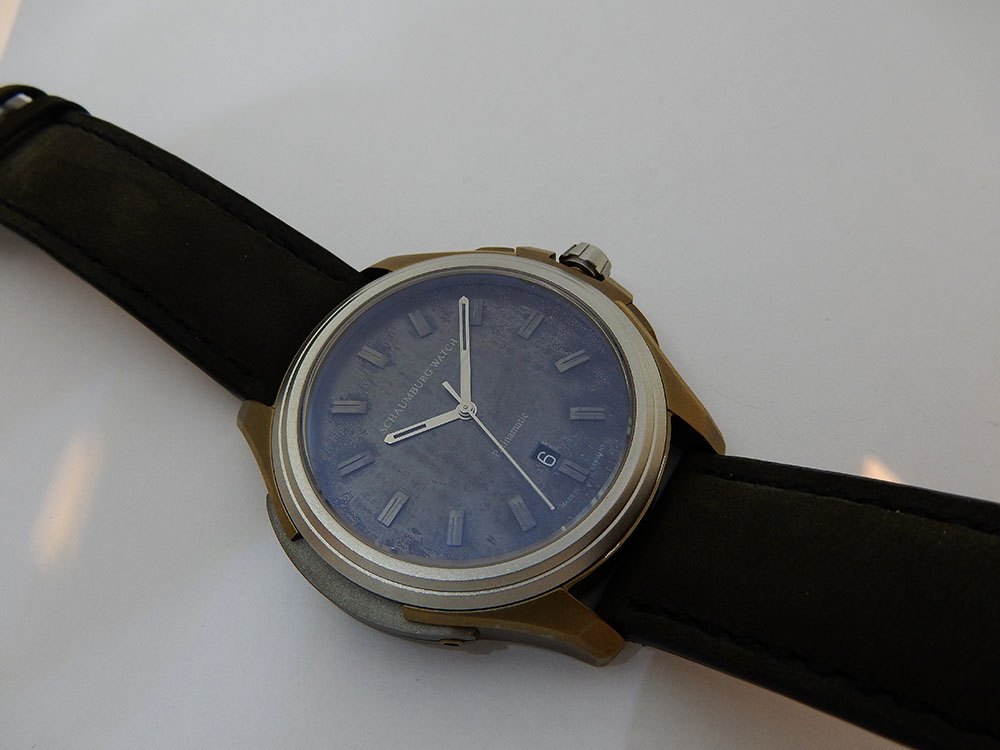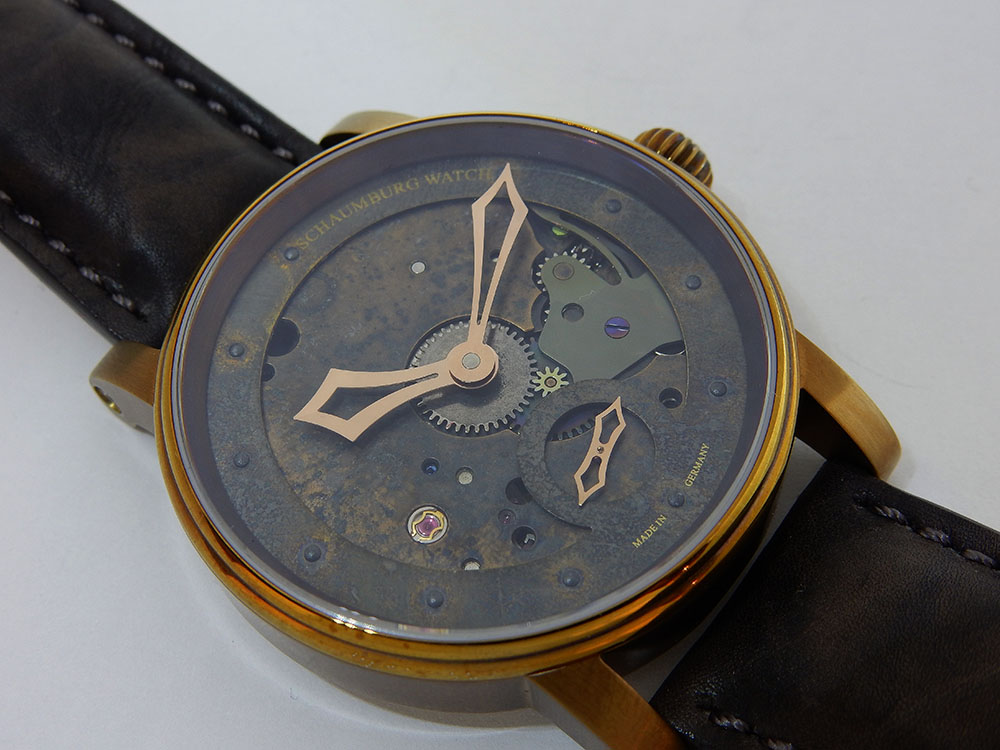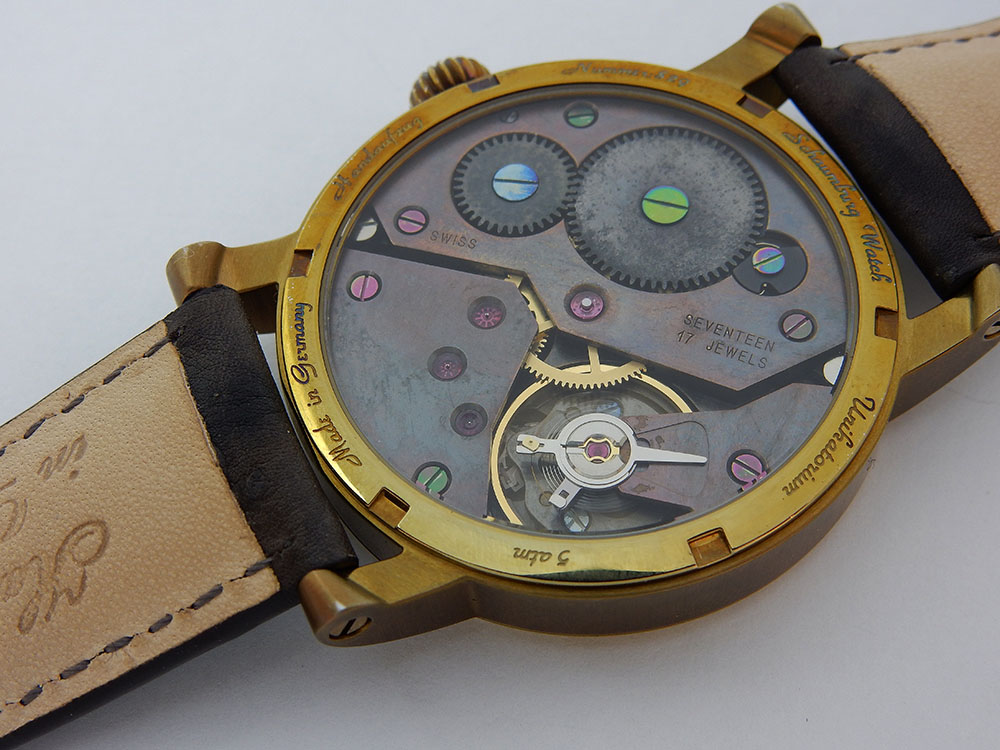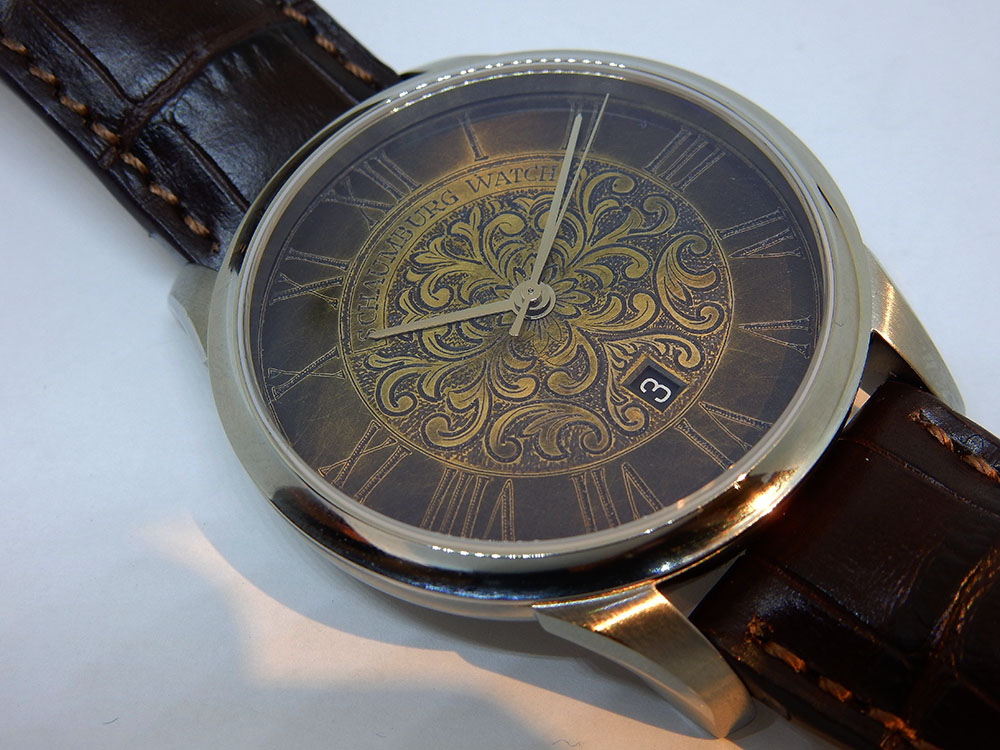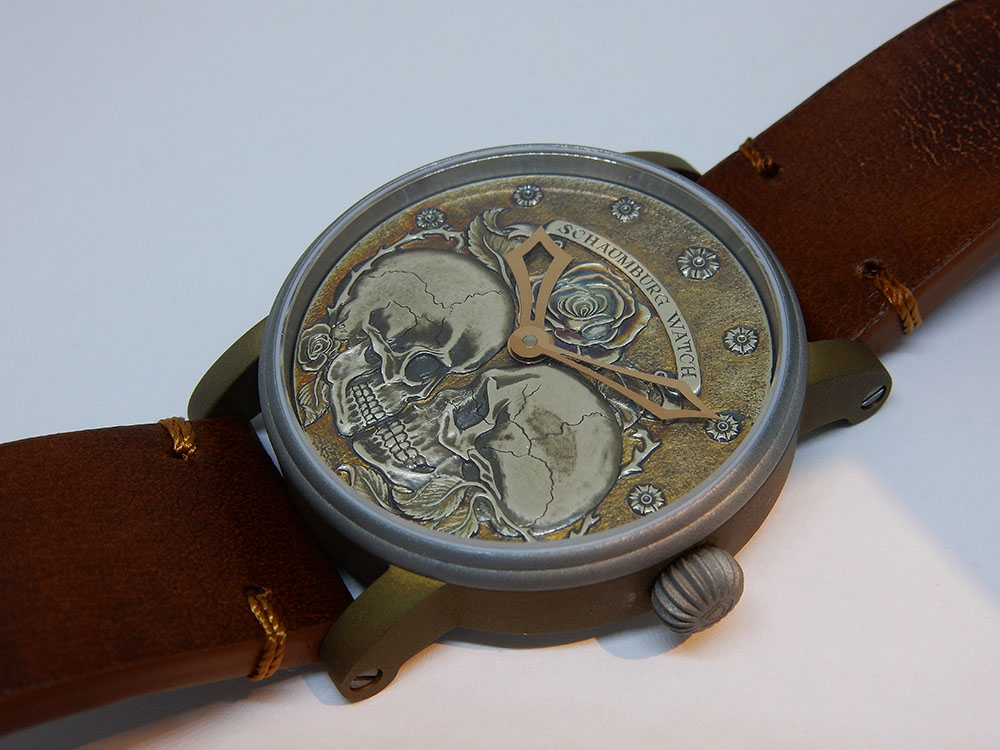 They have a nice diver too.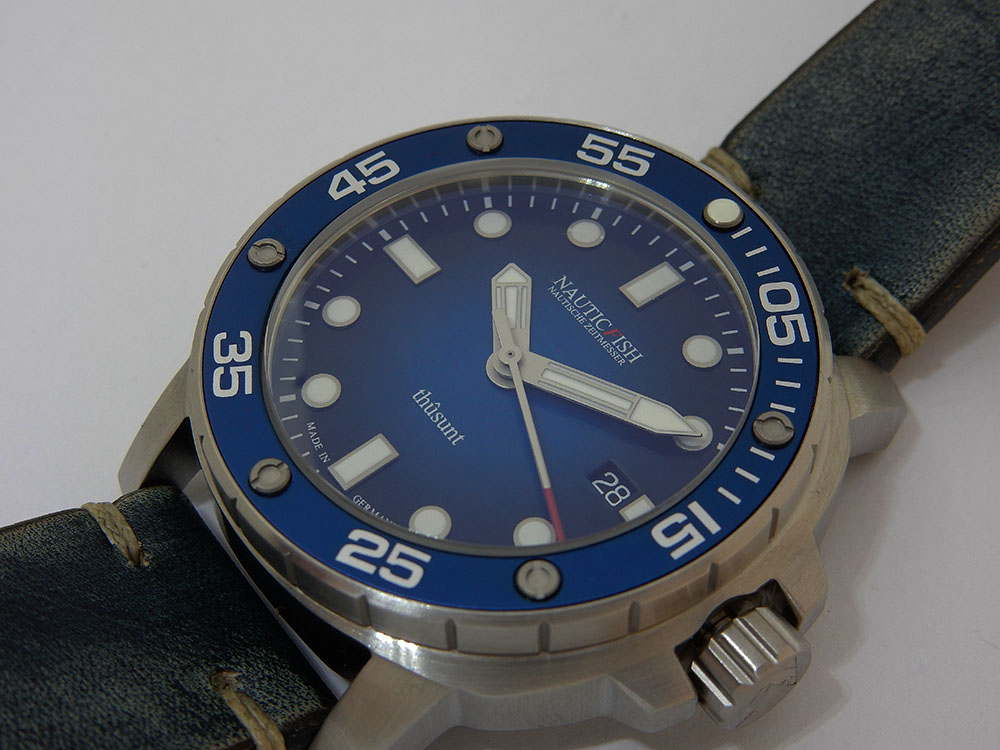 The last stop this year was at Lange & Heyne that made some traditional german watches.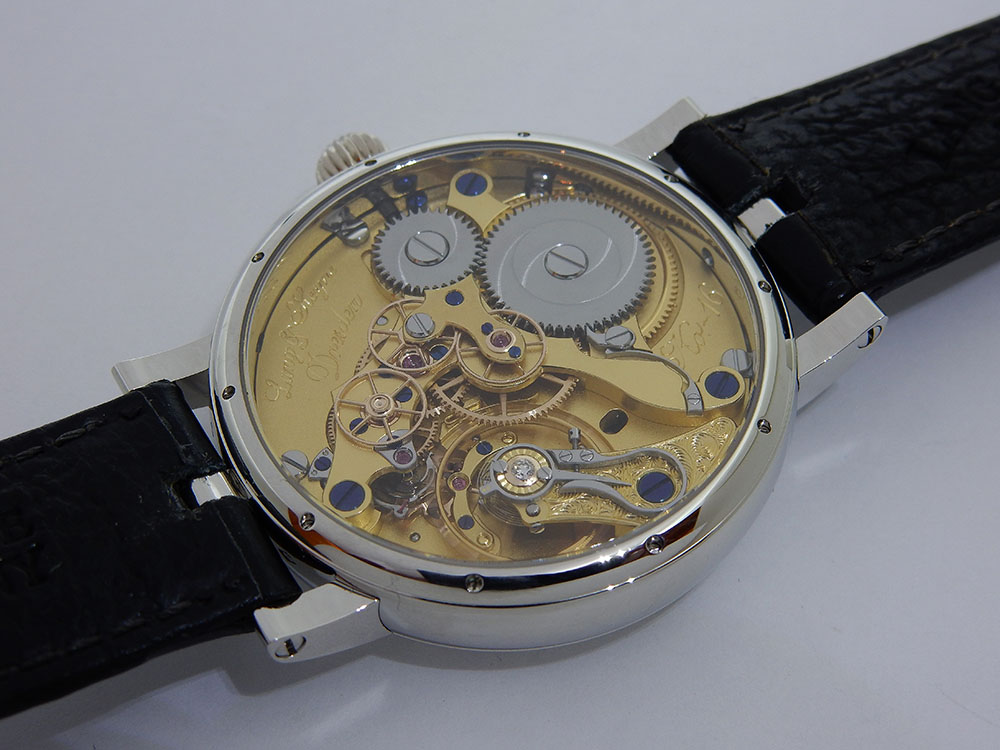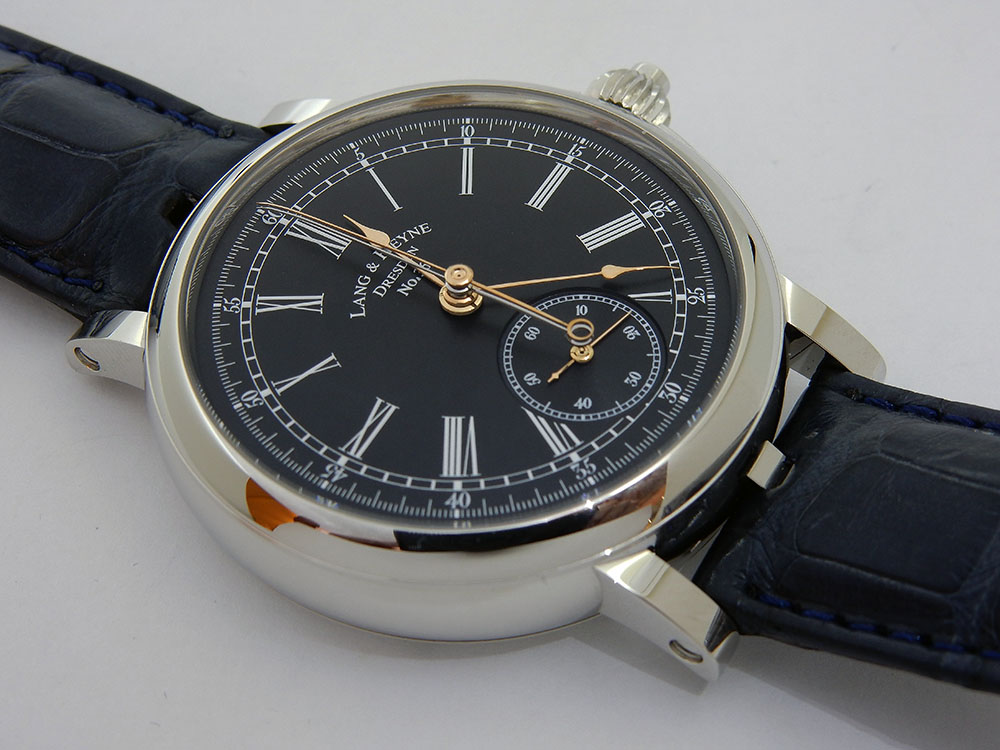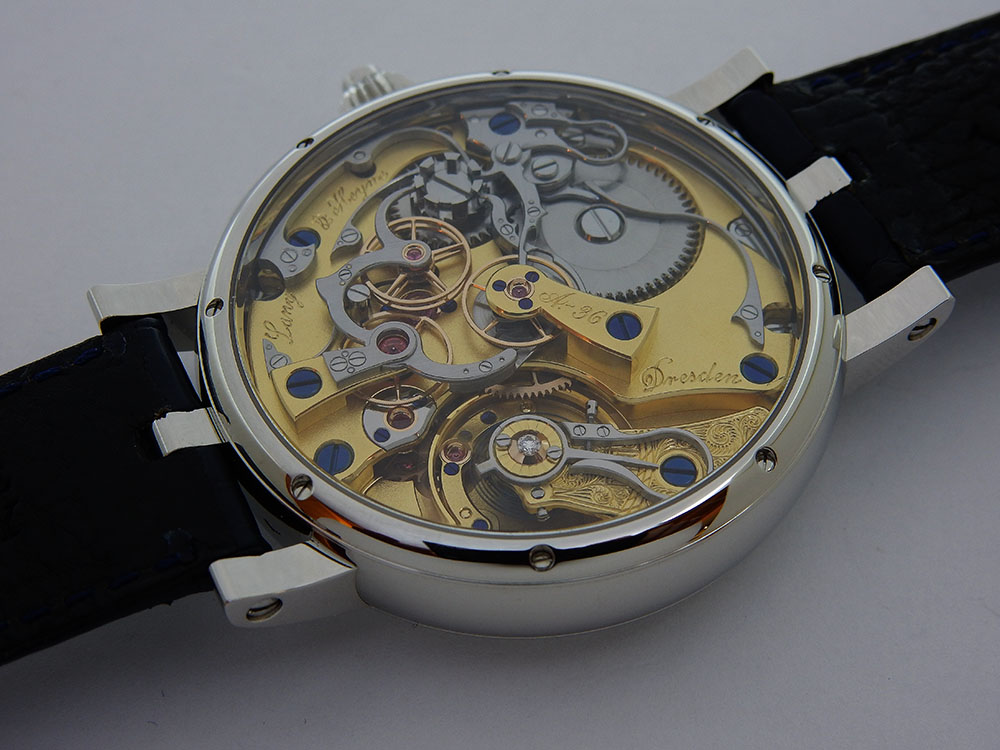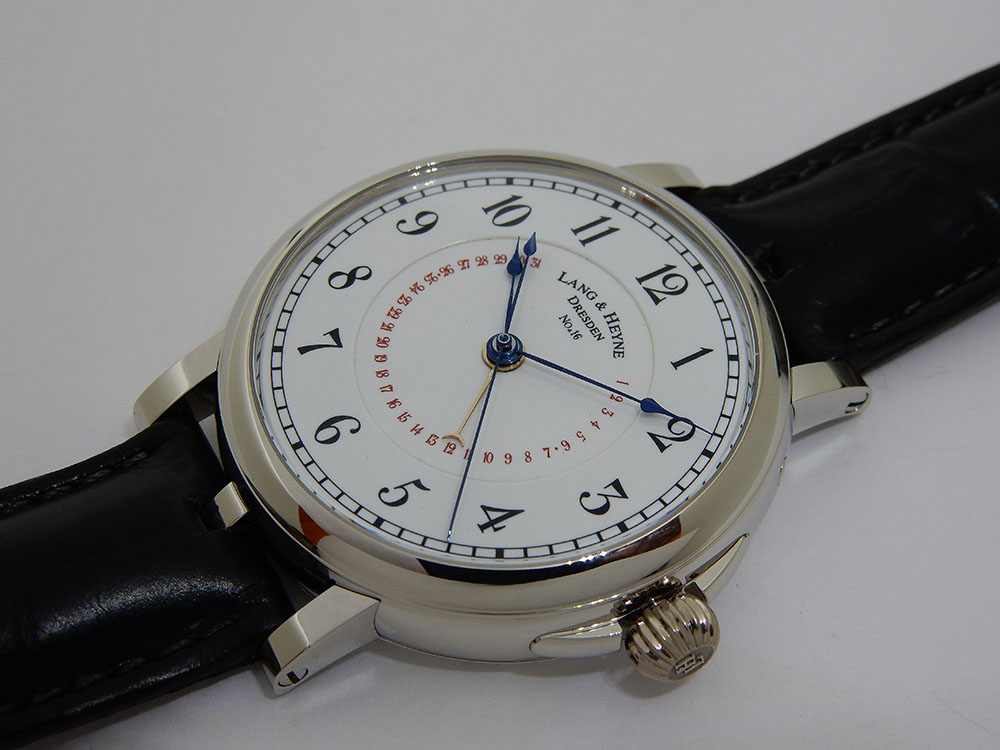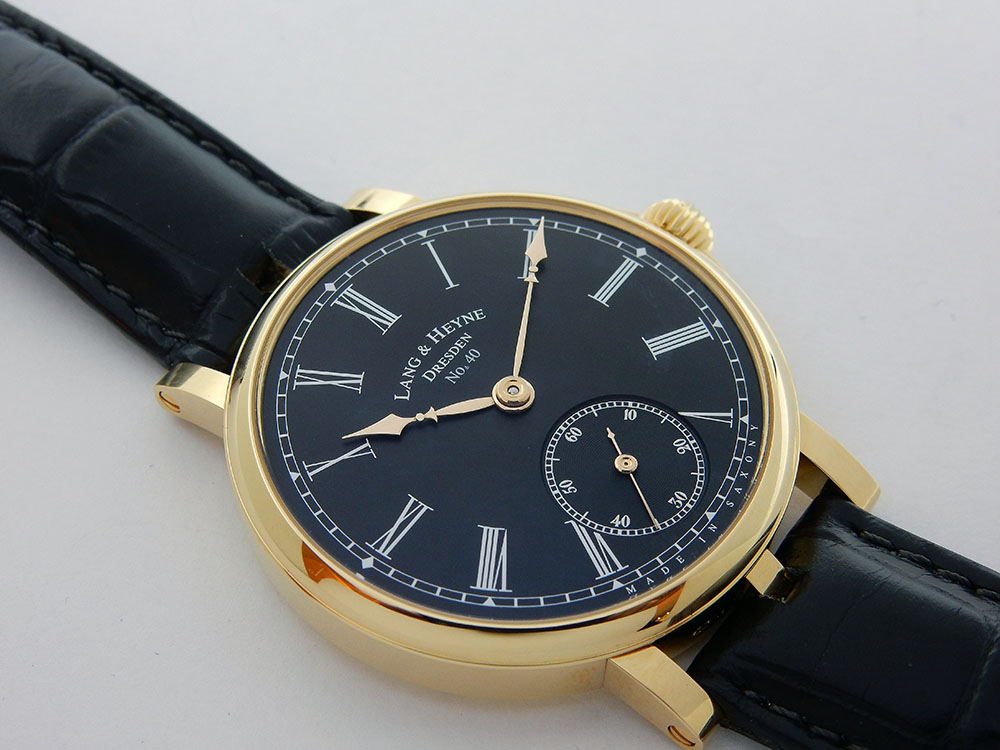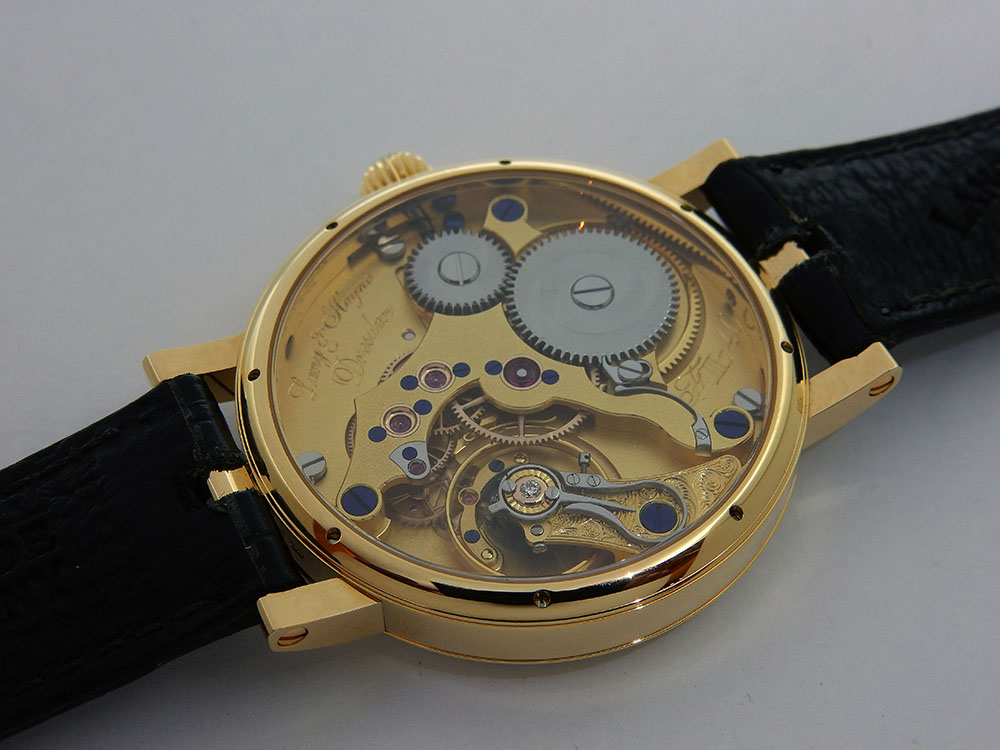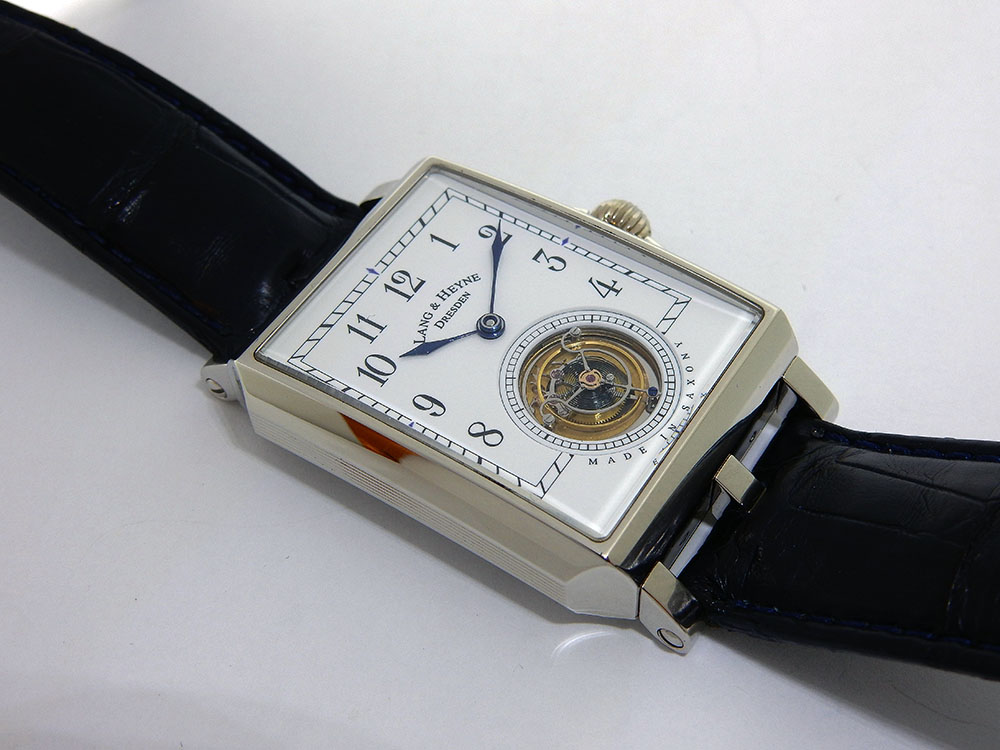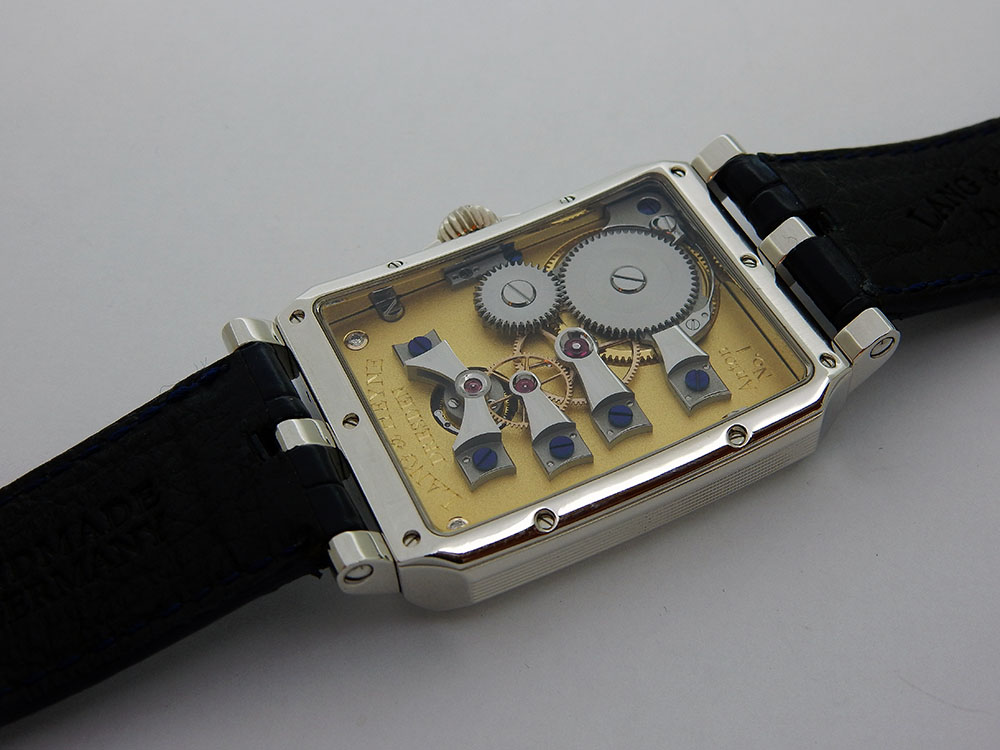 I hope this was a interesting reading.