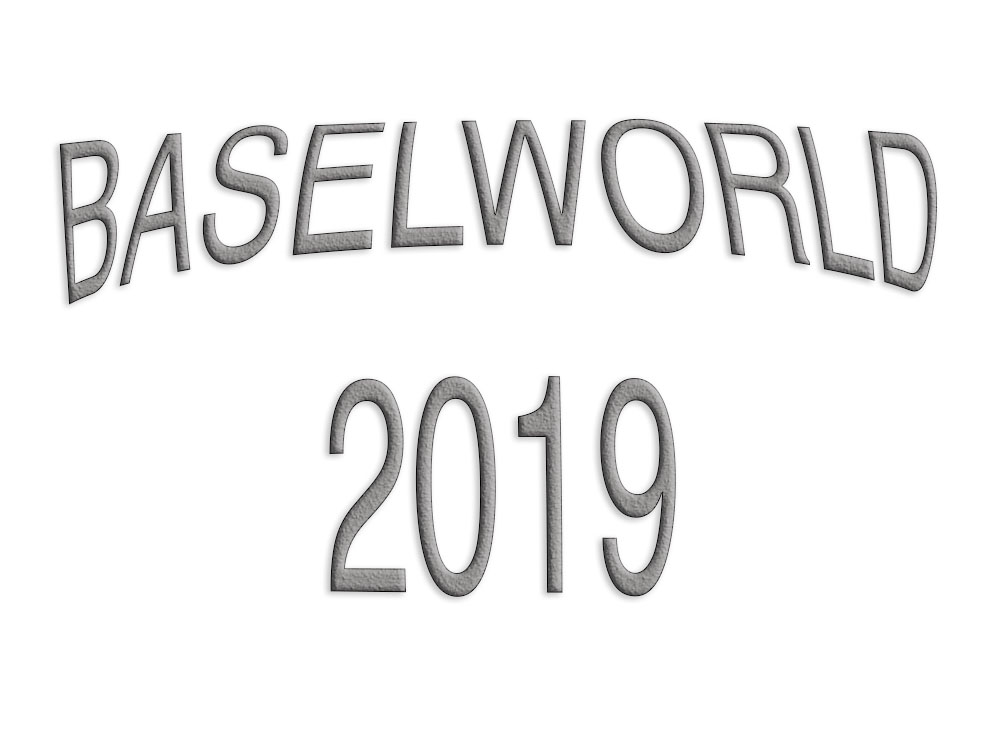 On the way and now it's time for the prepare at the airport with a great breakfast.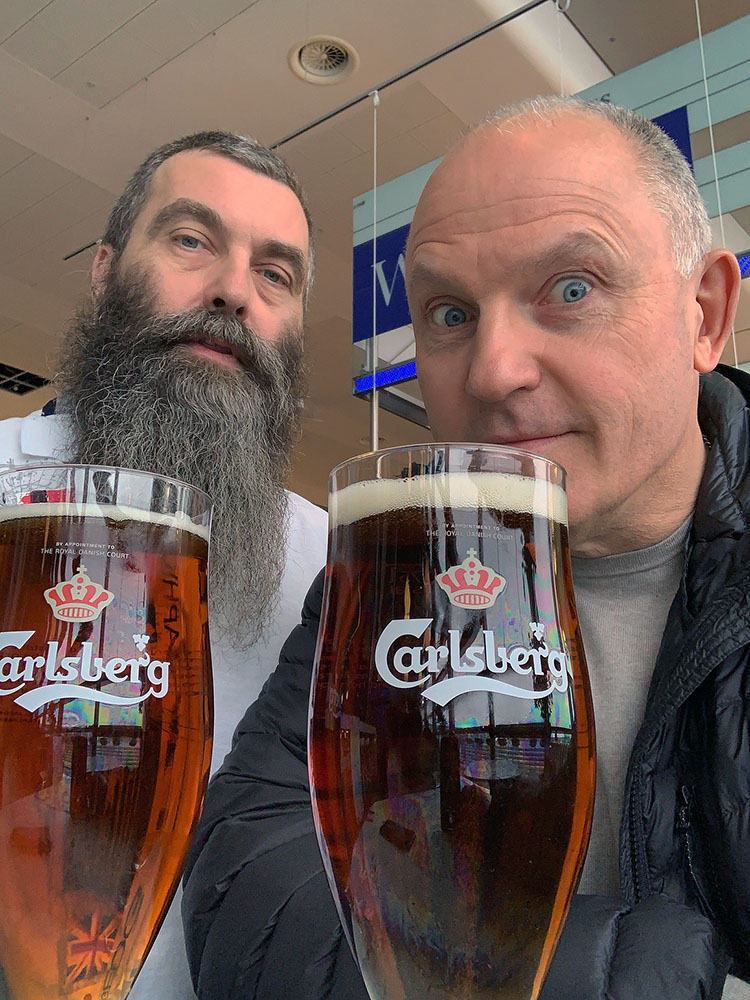 Up we go.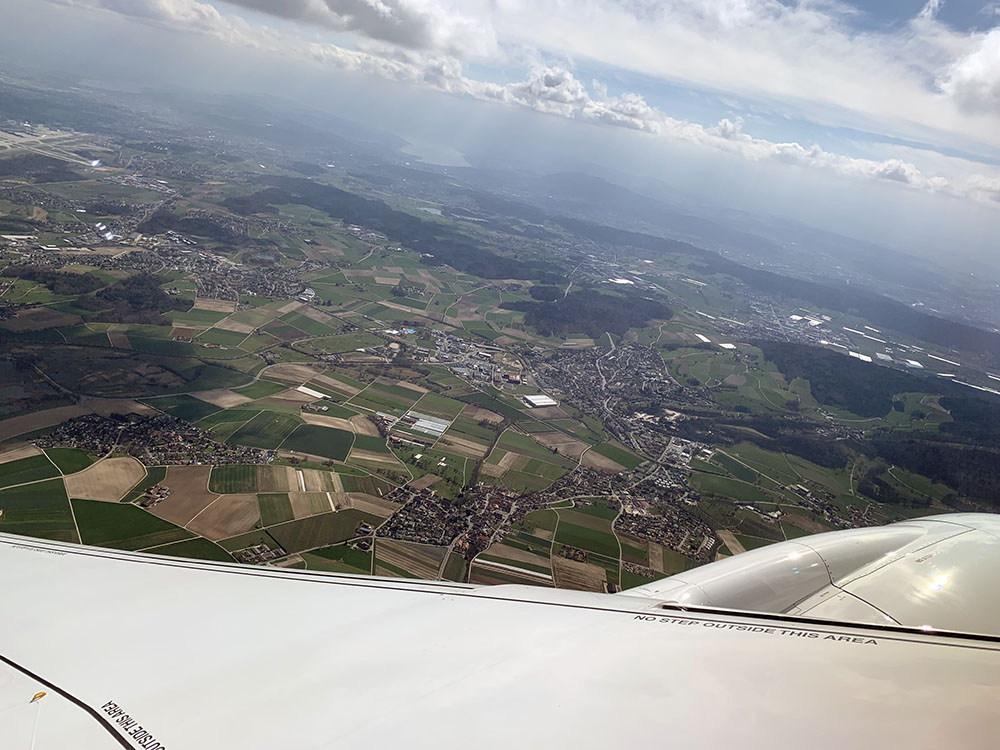 Classic Swiss Air lunch.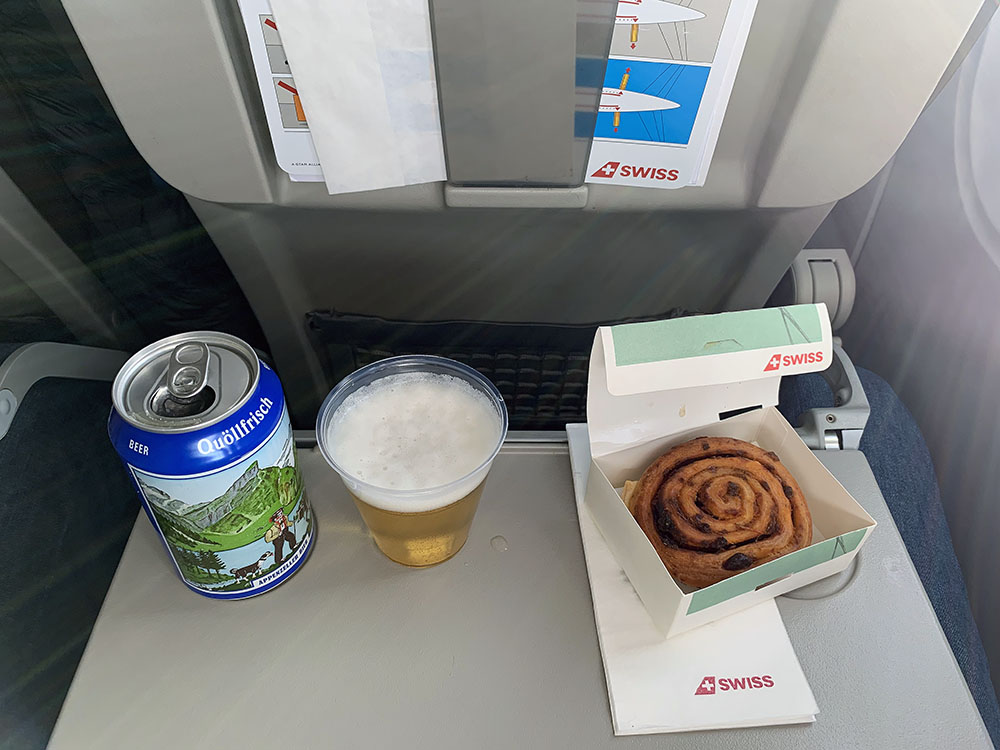 On the train to Basel from Zürich.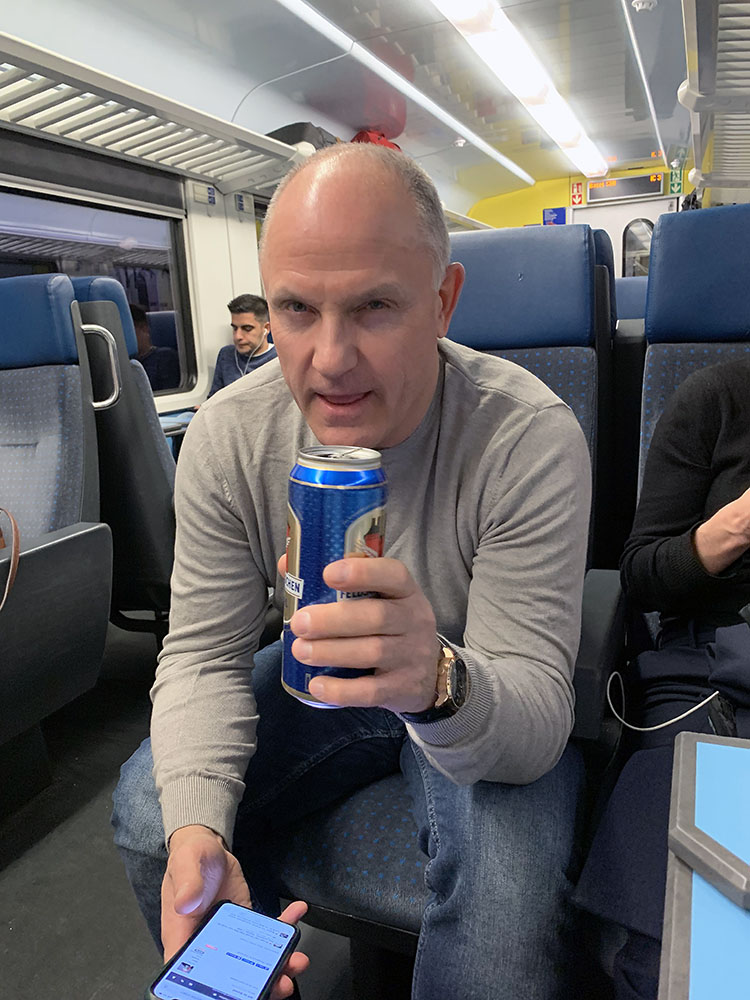 Finally here.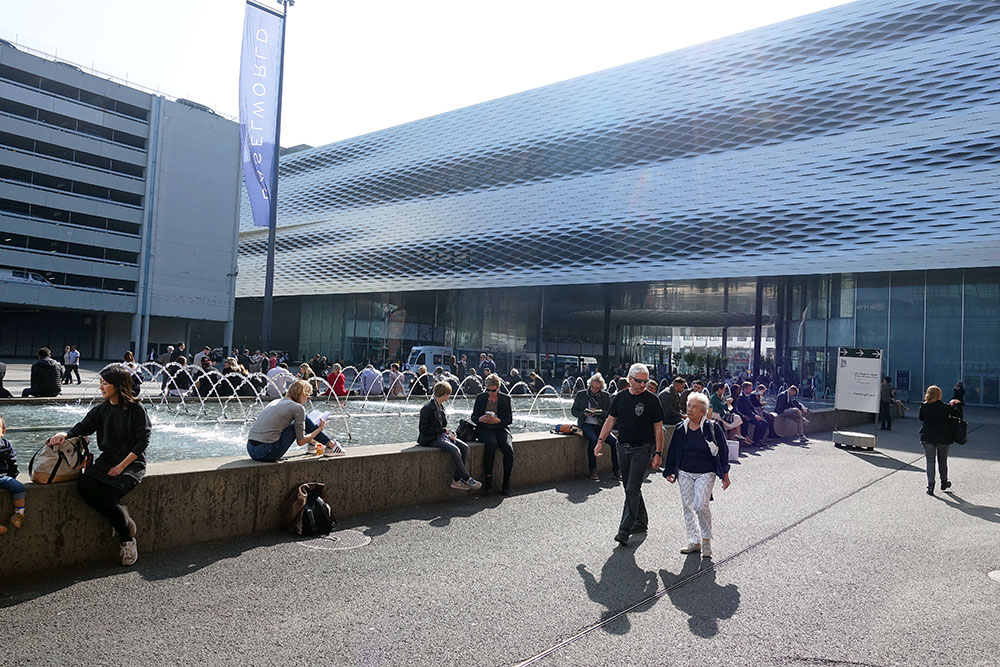 Not so many visitor this year, 22% lesser and a lot of lesser exhibitors.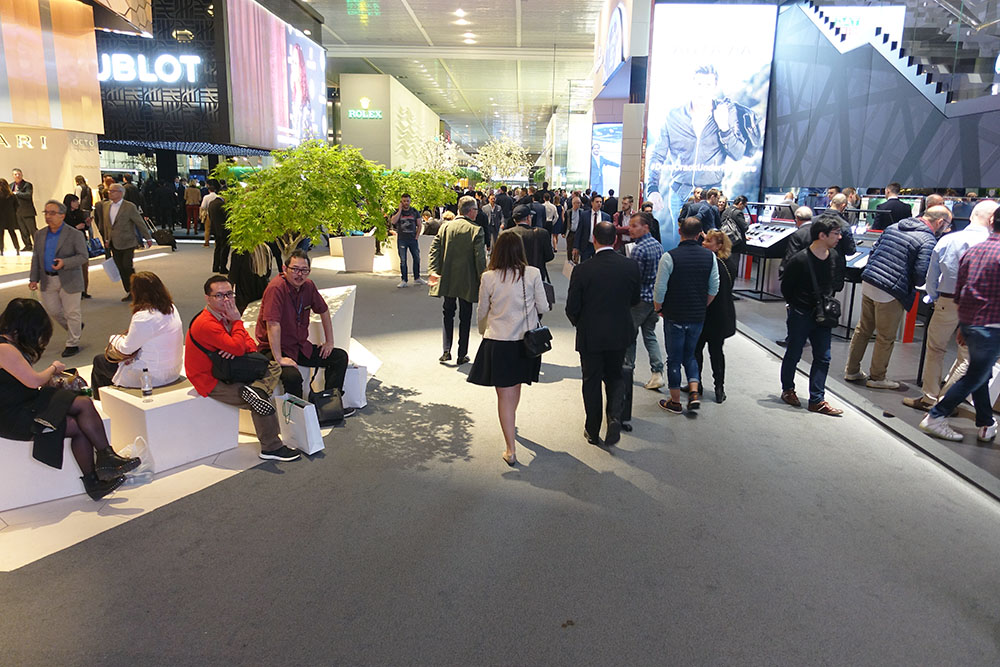 So this year will be a little different than before, I guess with big changes.
The Soprano guys drove around the big guys.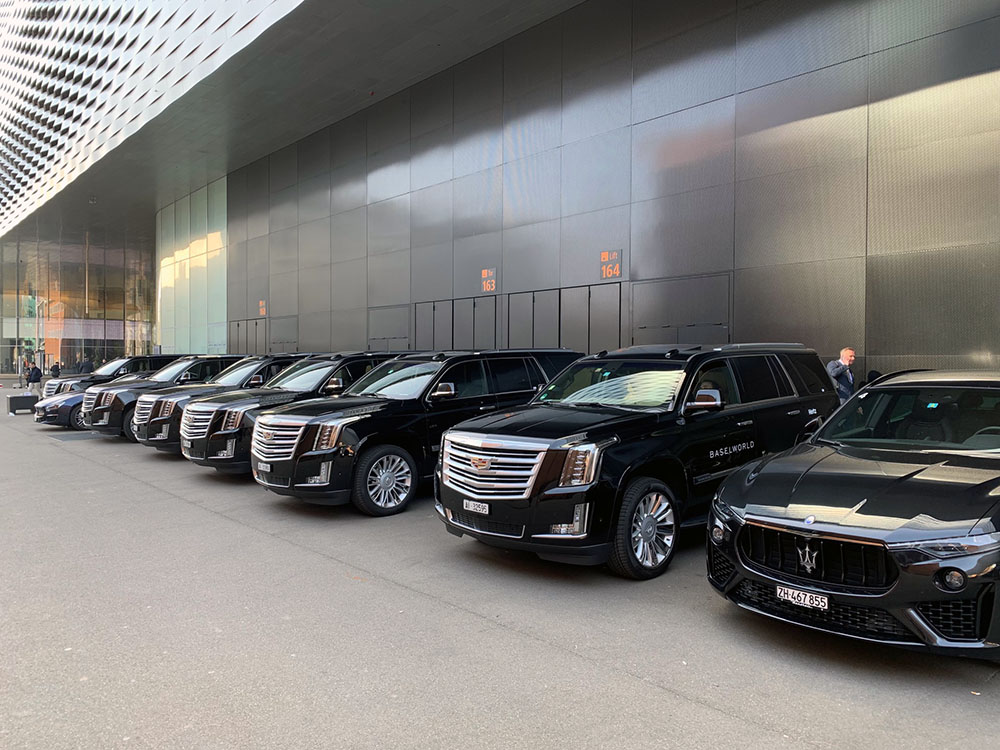 The first guy we run into was Dirk Dornblüth so he have to open his bag for a few quick shots.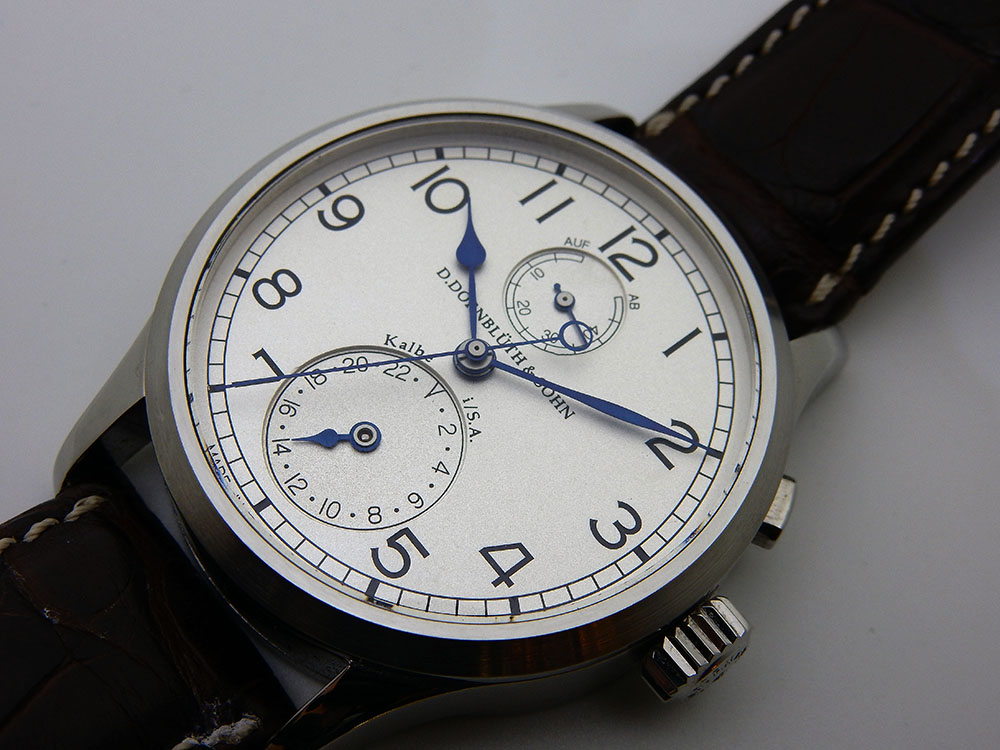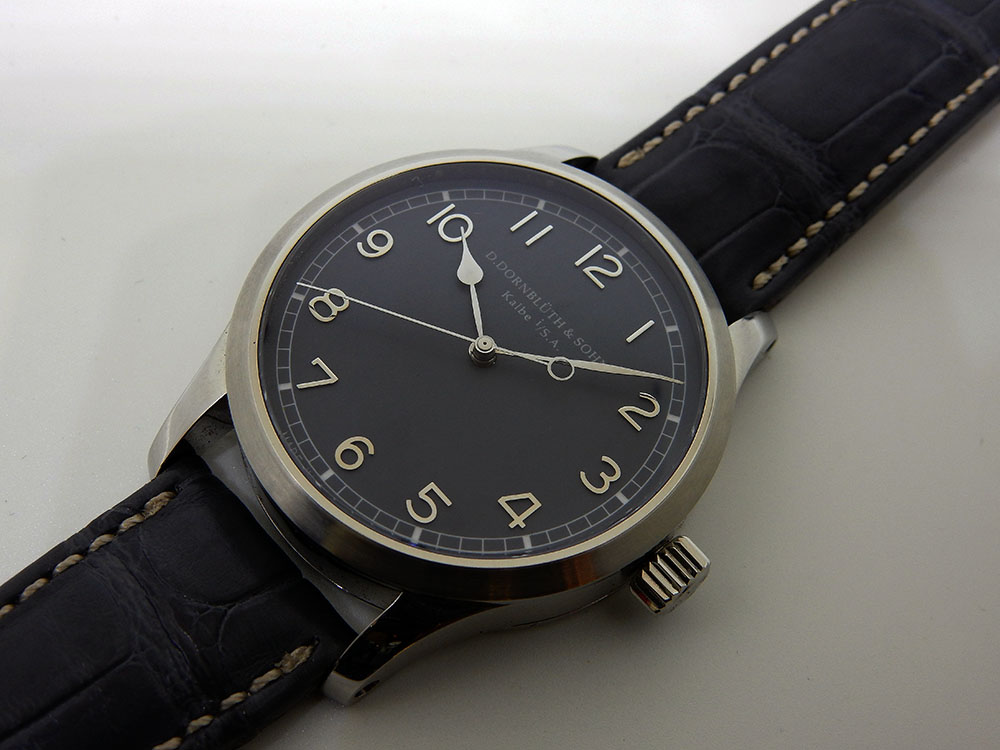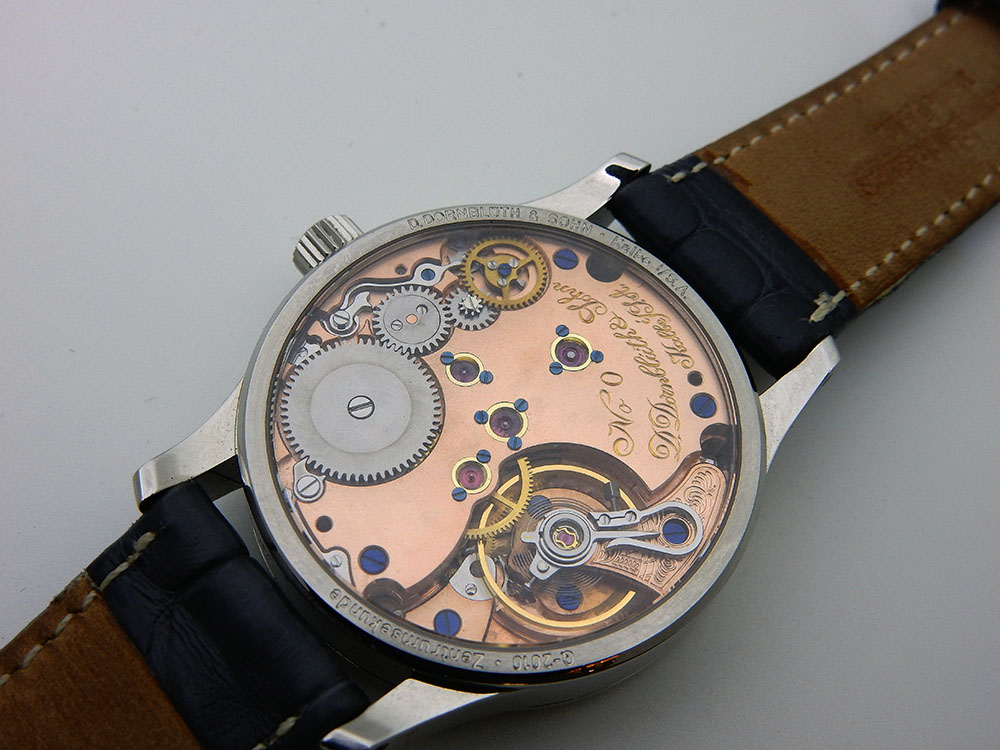 Then he join us when it was time for Czapek.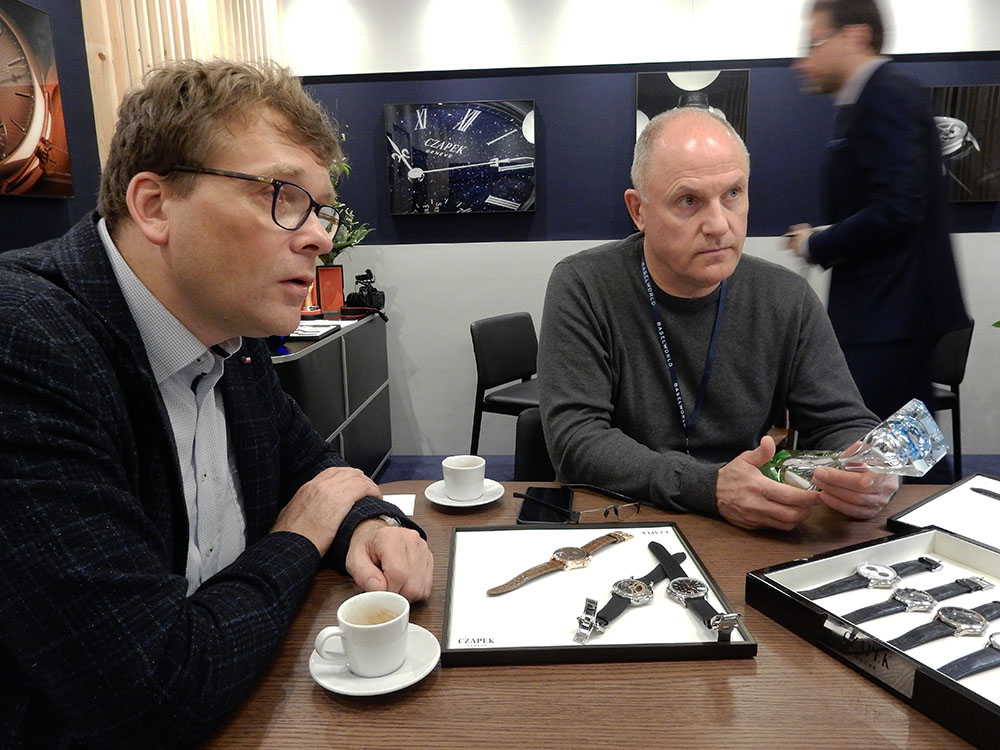 The Norwegian collection (not official name) with a touch of salmon.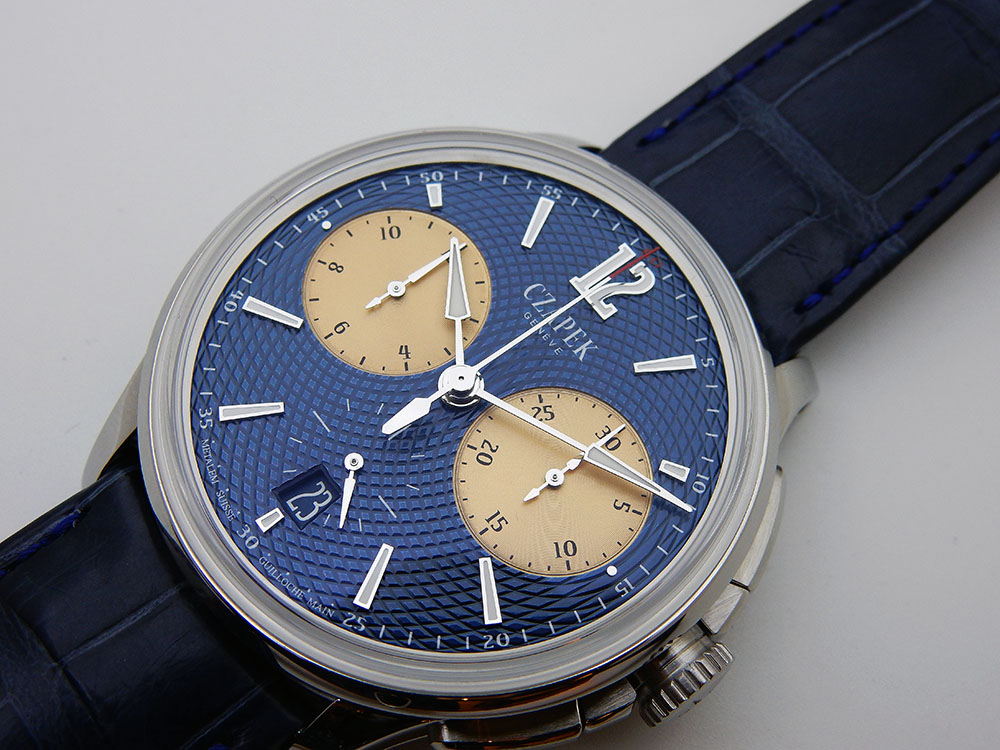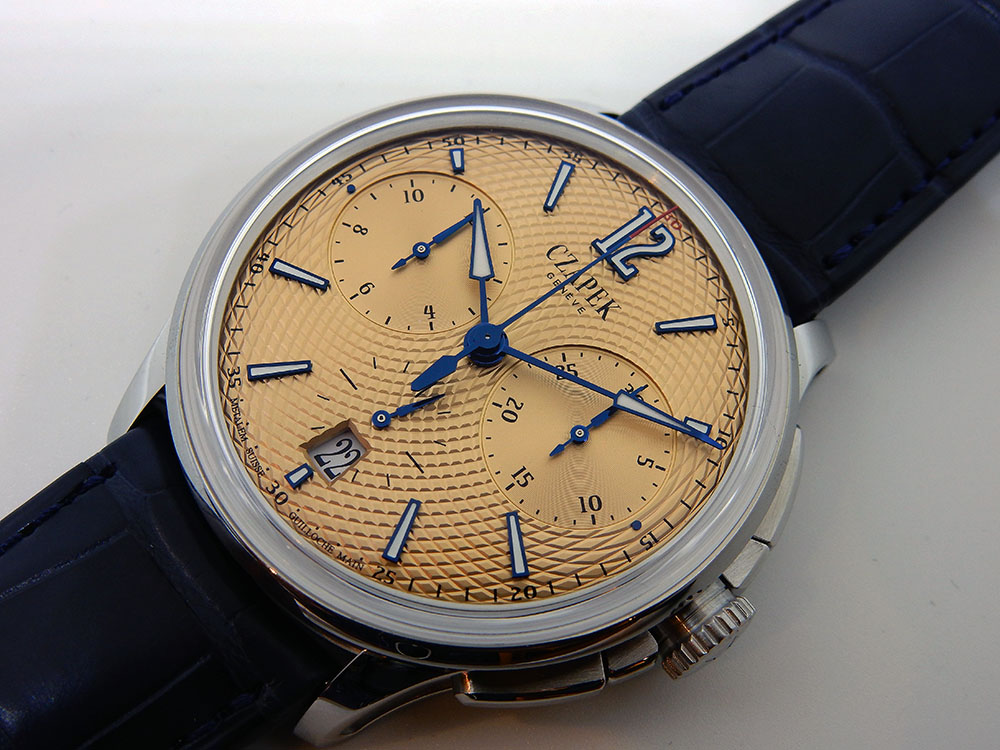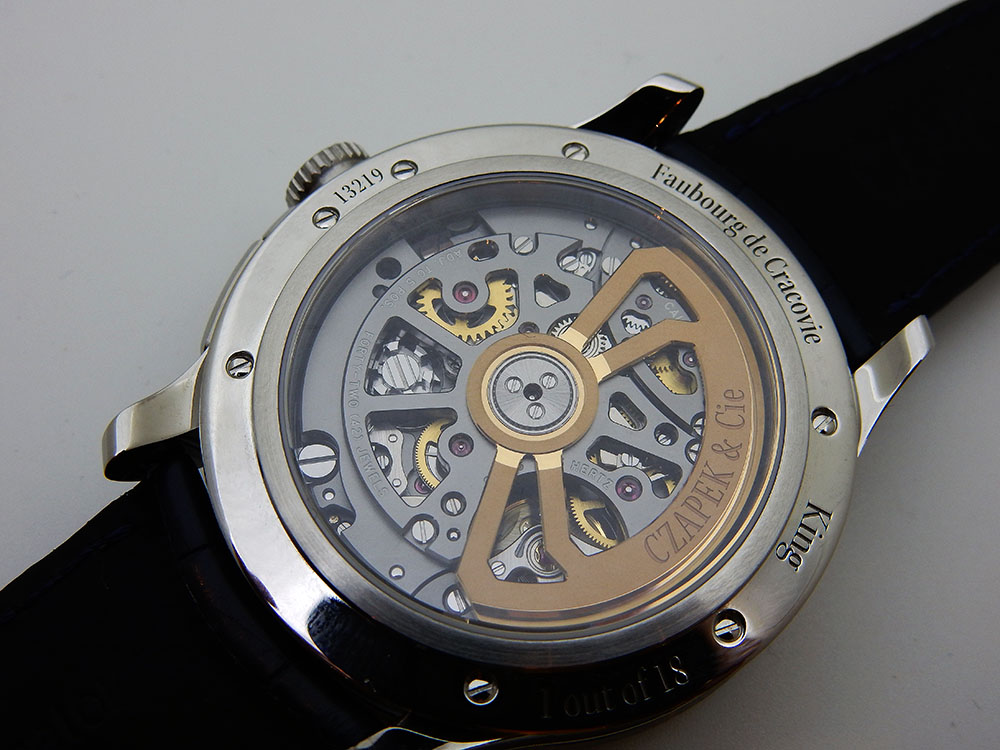 Our presenter Valerie make sure there was coffee at the table, those who was there knows what I mean. :-))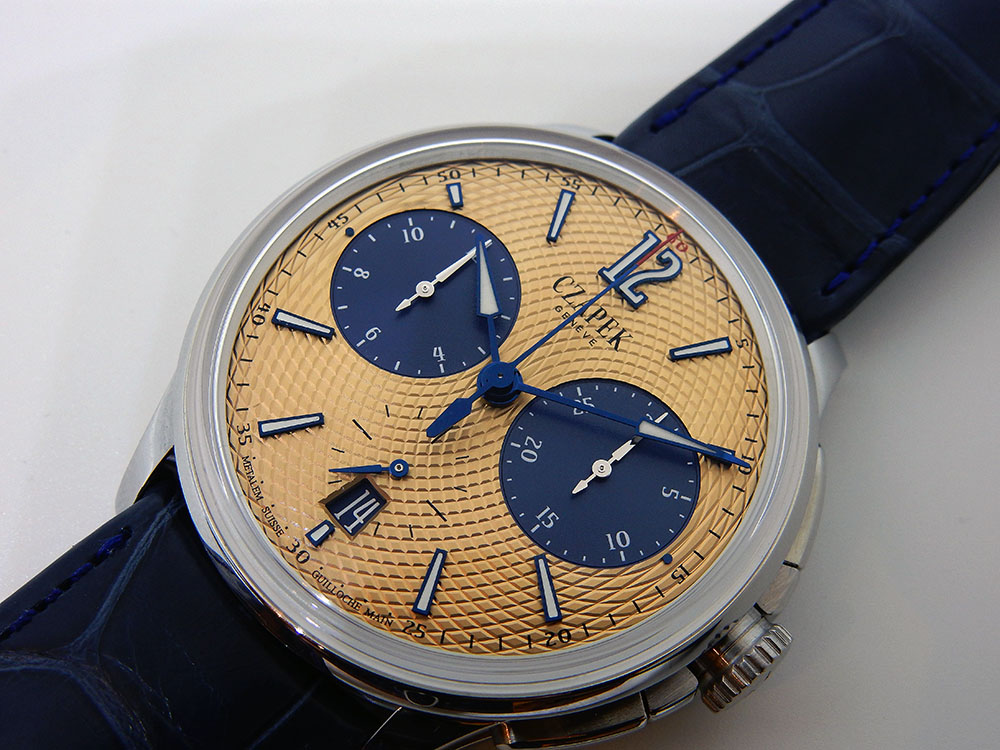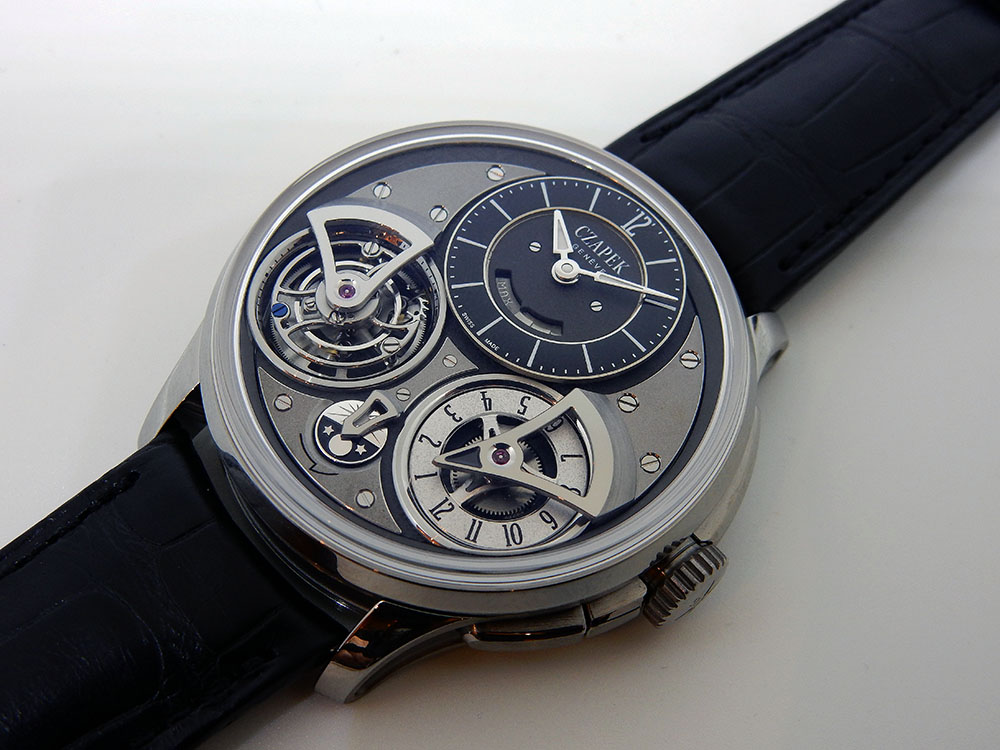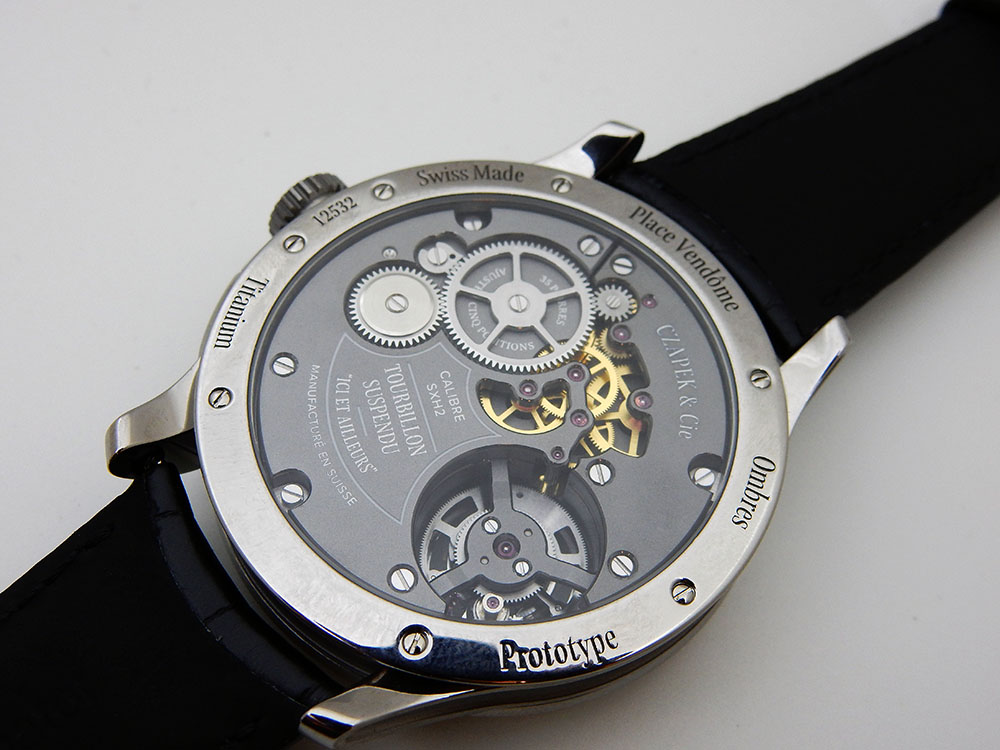 Next stop is at the German brand Lehmann which is synonymous with a hidden crown.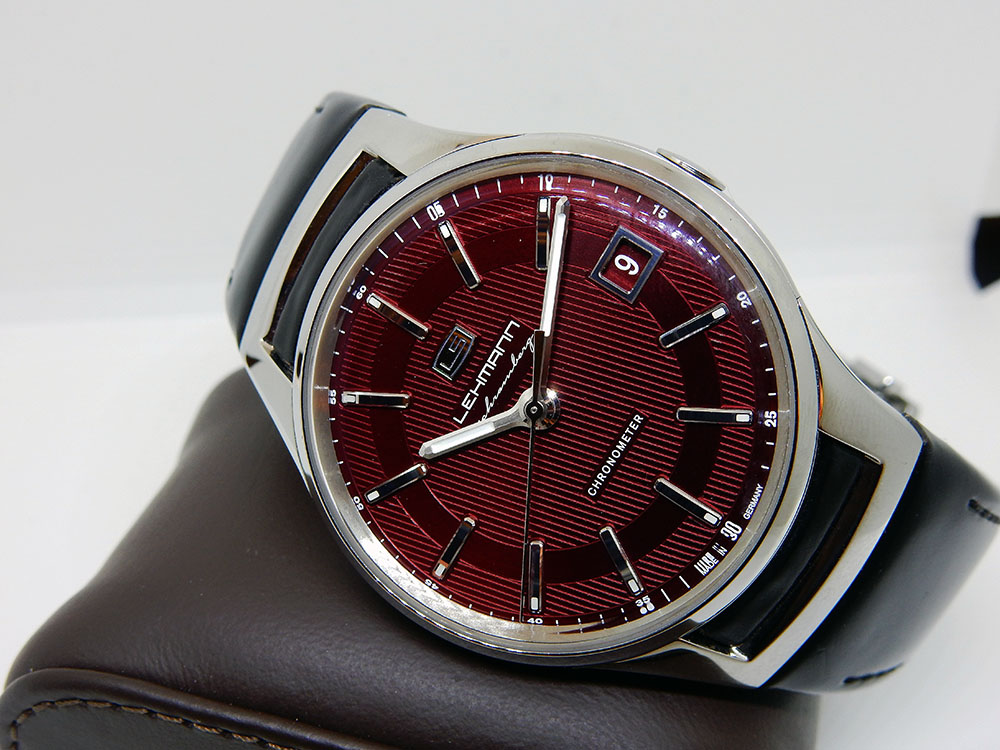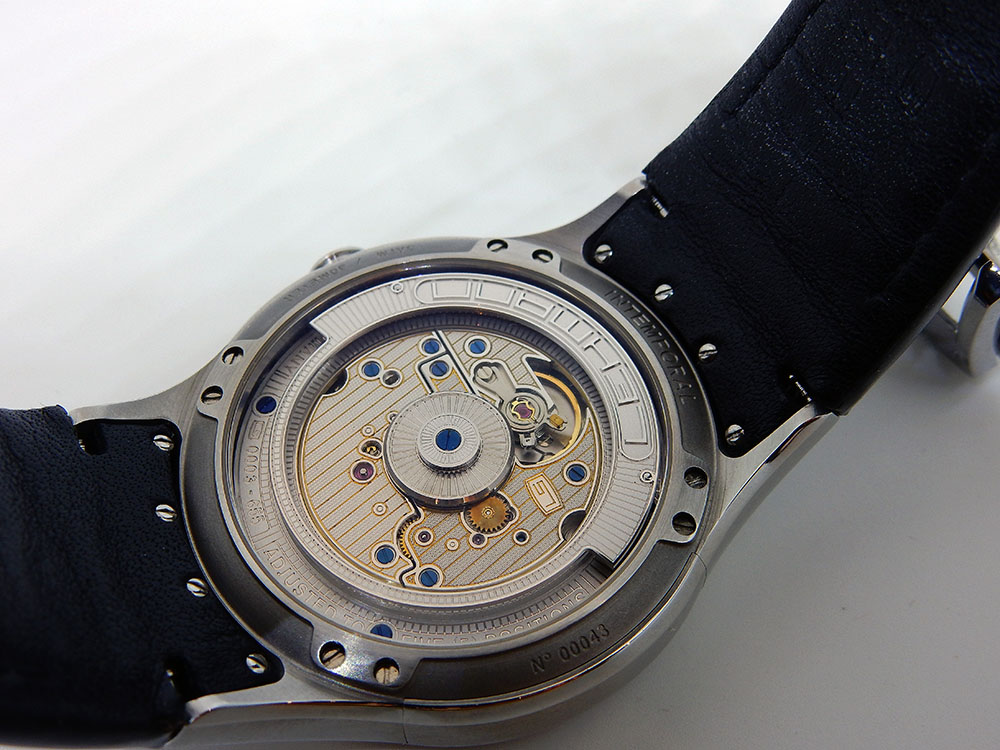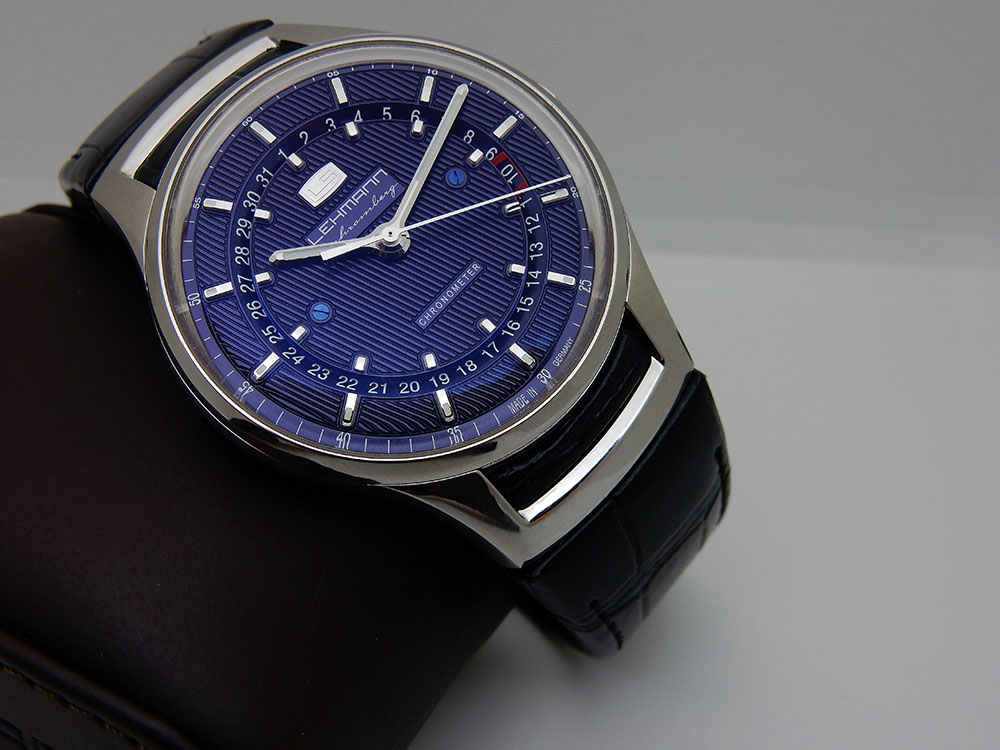 In house movement.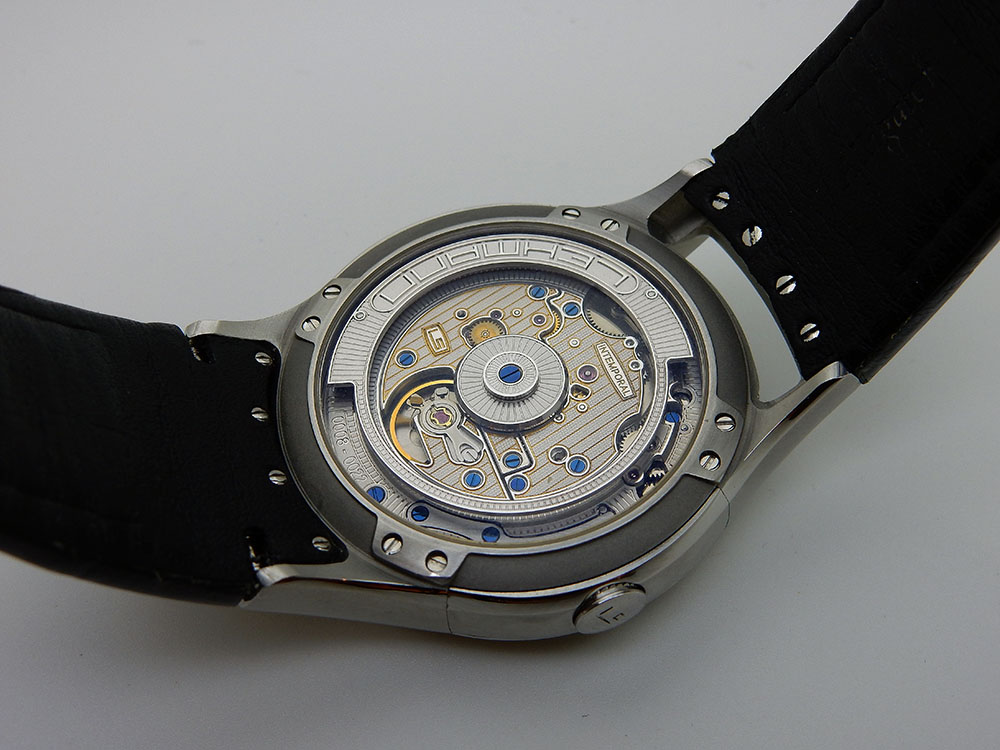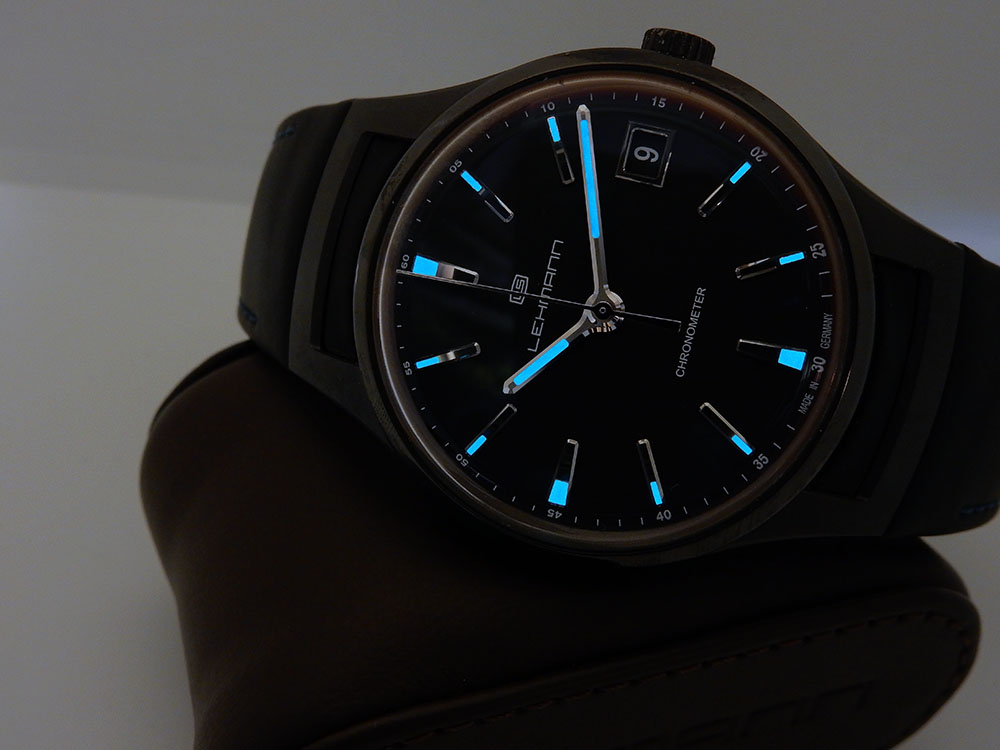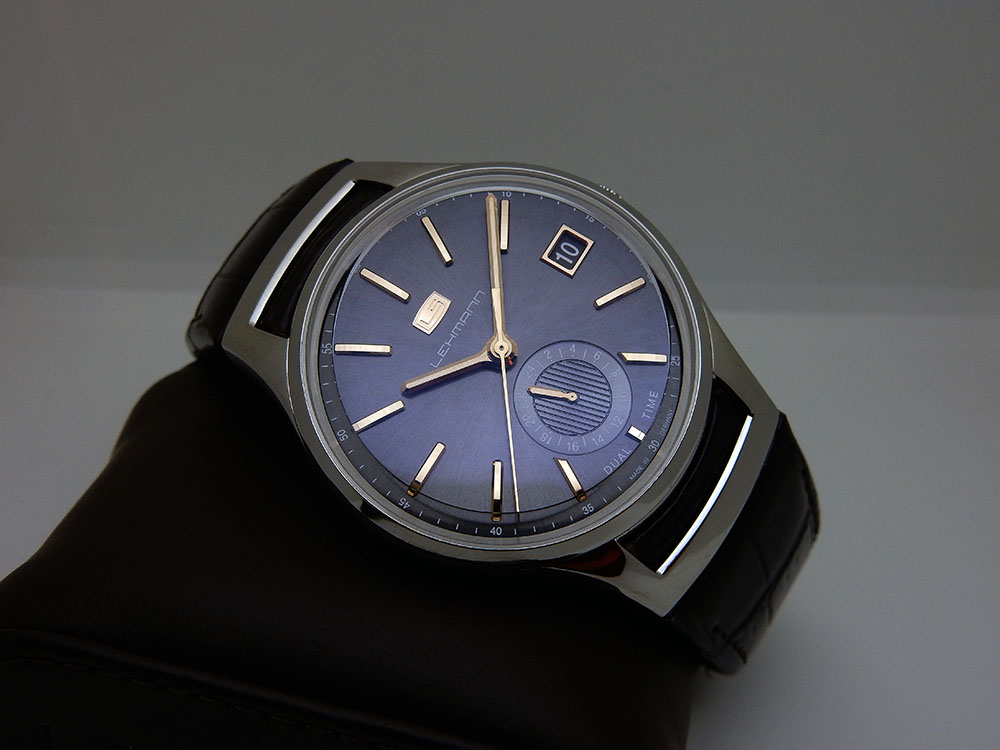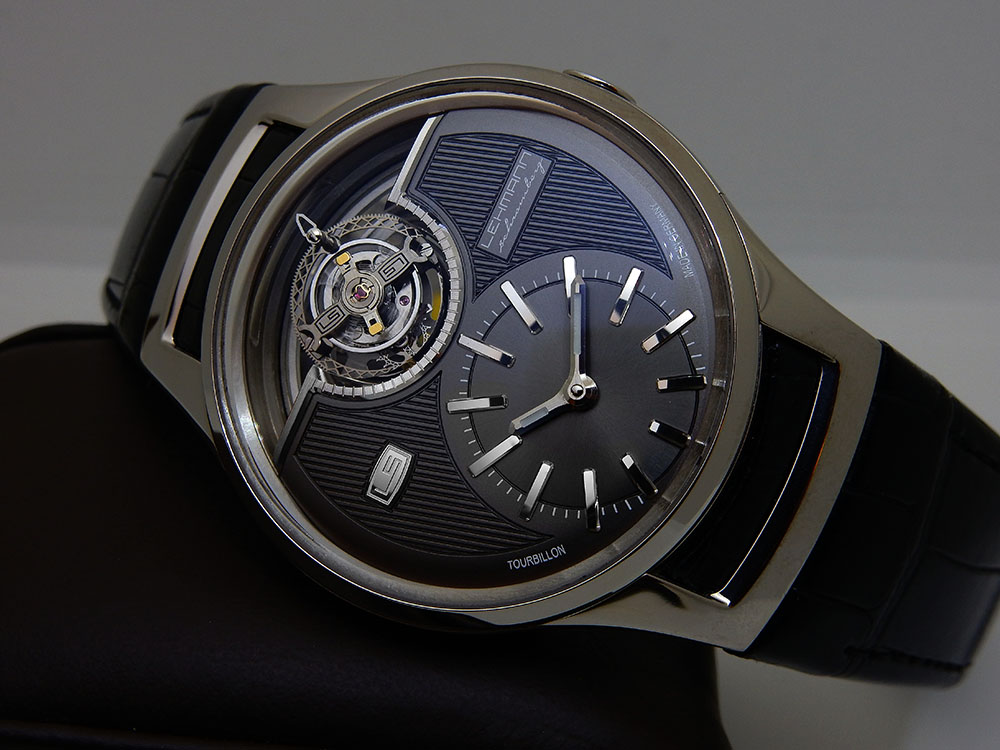 Our Finnish friend Kari Voutilainen have a usual some cool watches.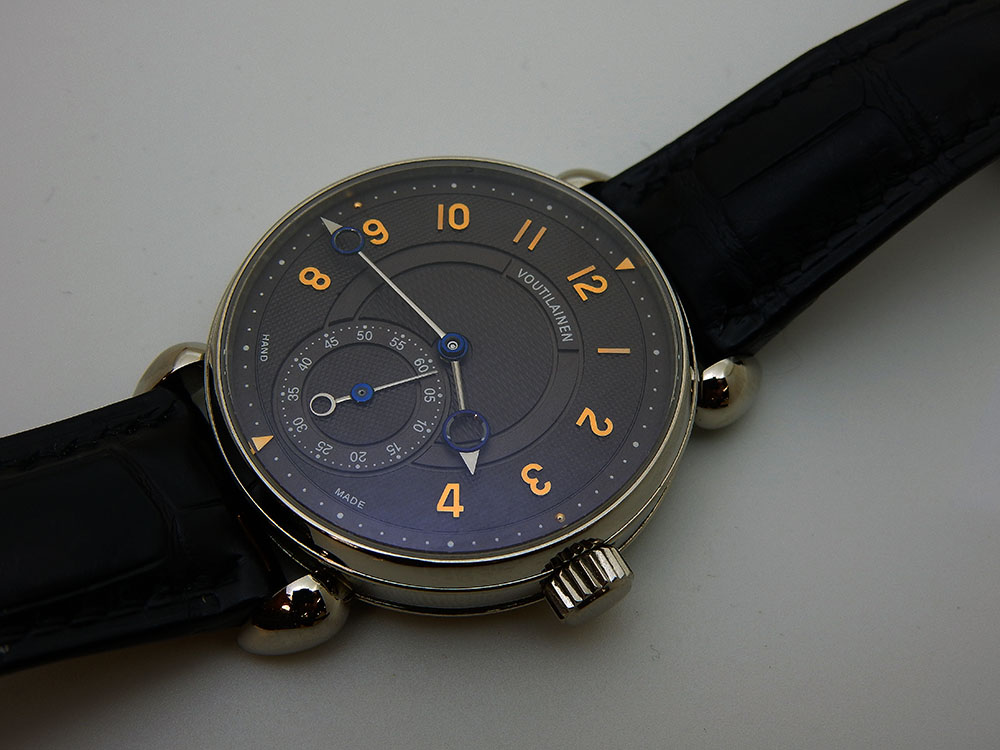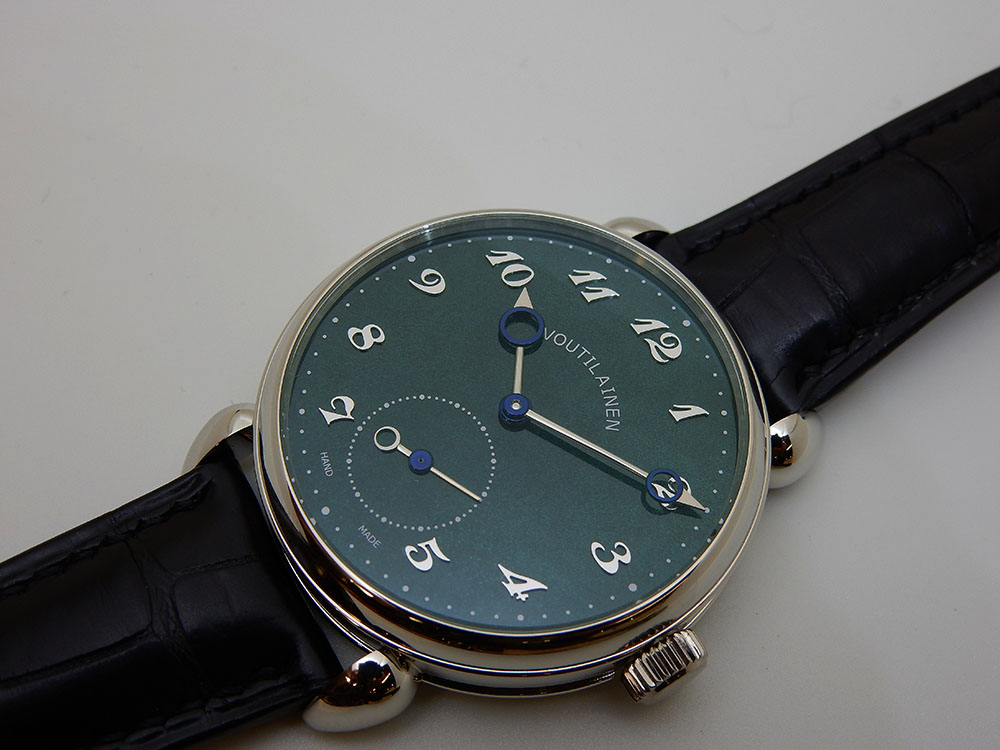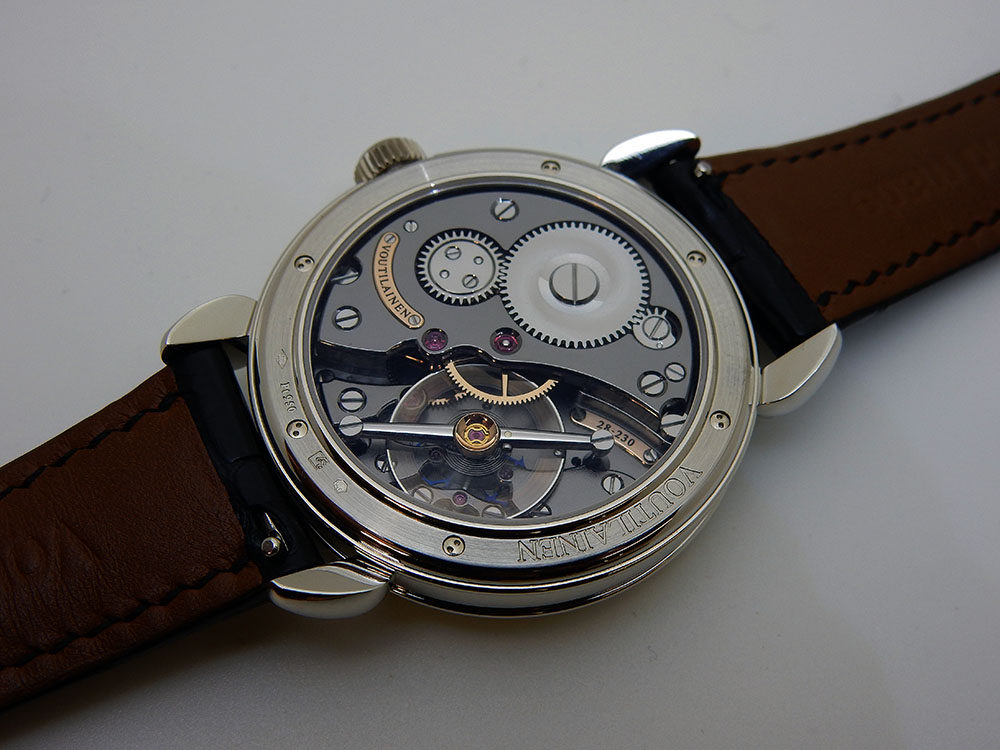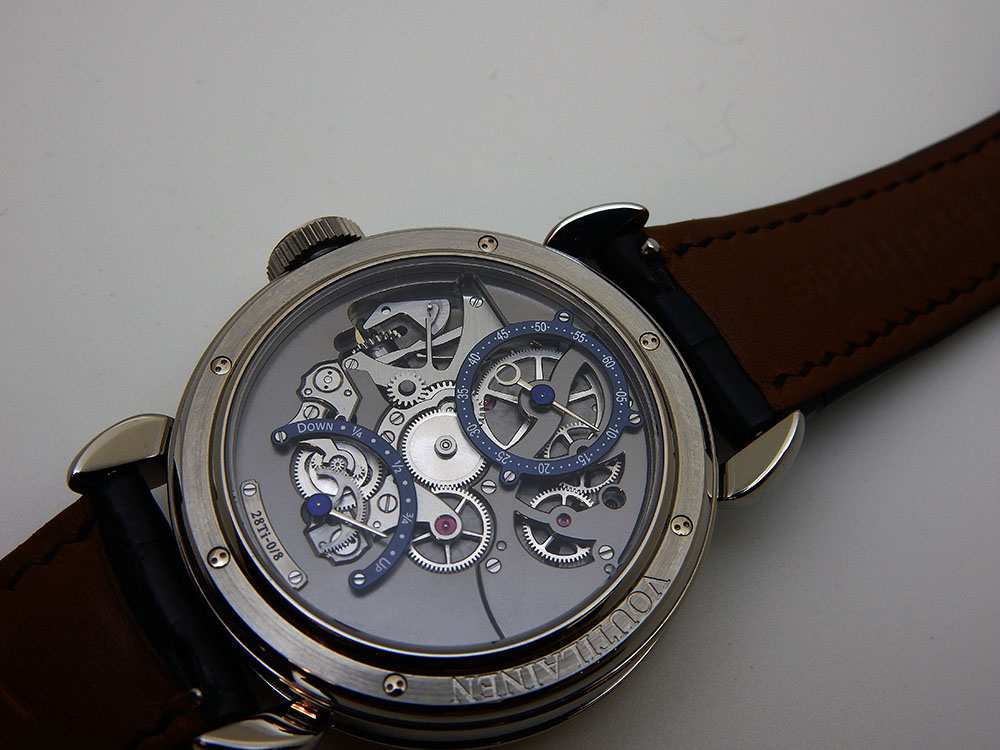 Now I feel you jumping in the chair and say, where is Tudor and Rolex? So I run down to the Tudor both a shot some quick ones.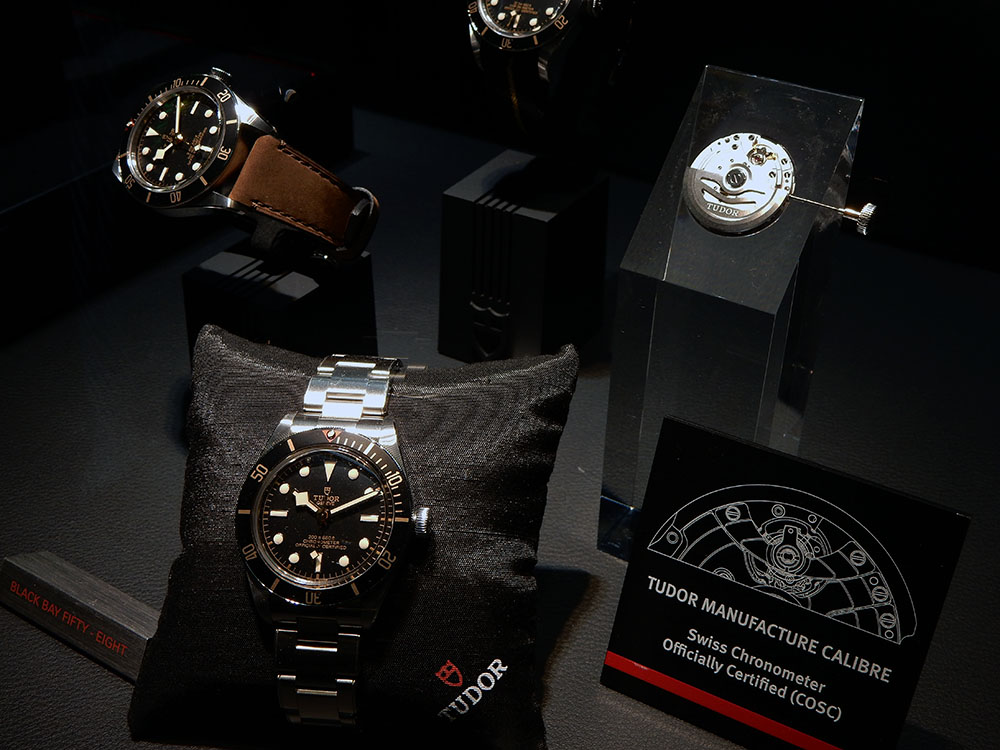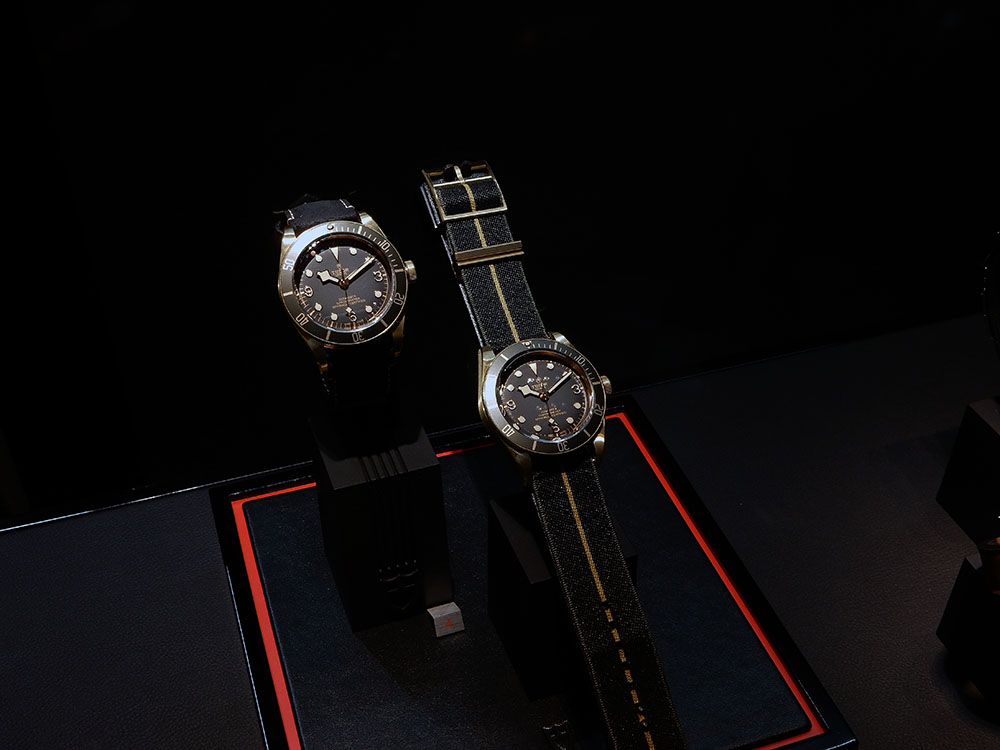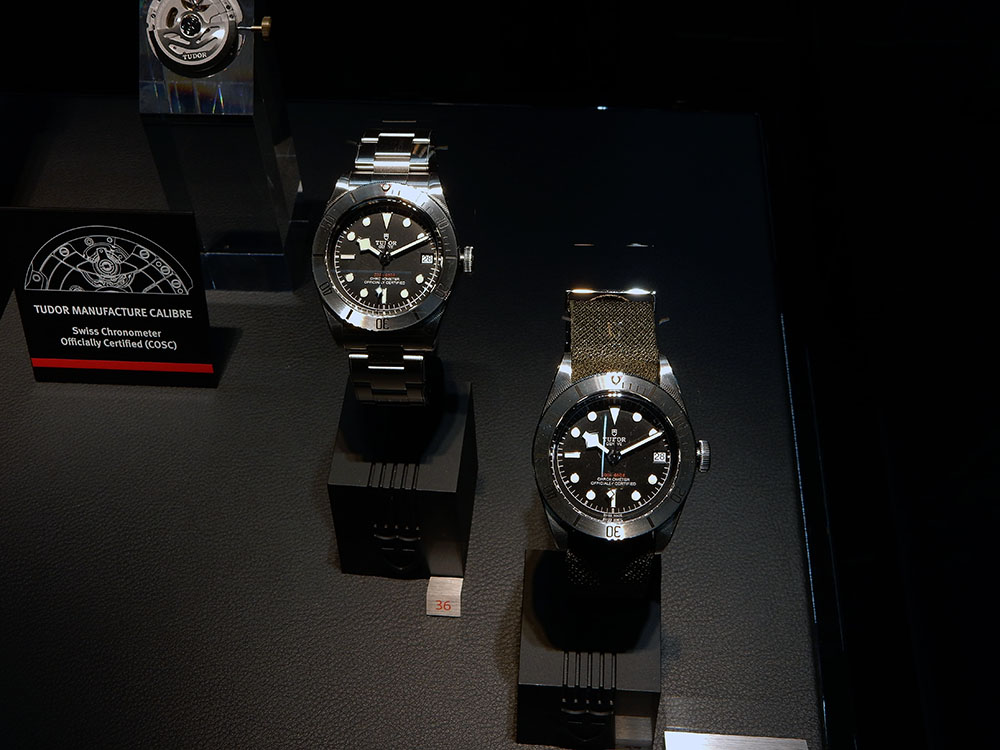 After a few years with some nice models is not 2019 Tudors year IMO.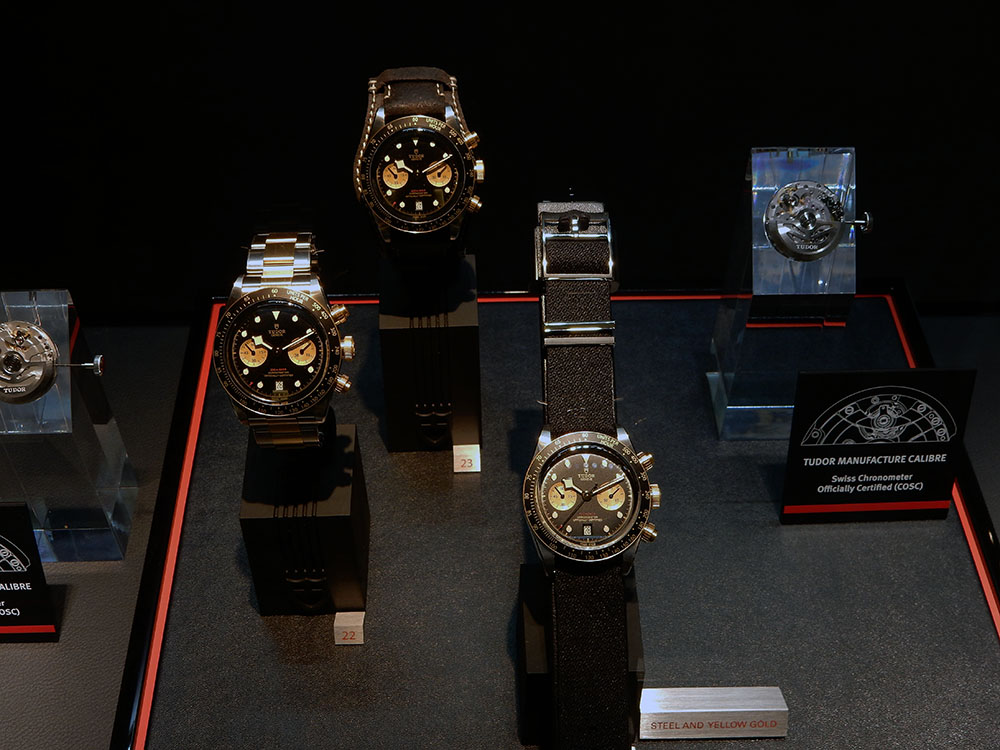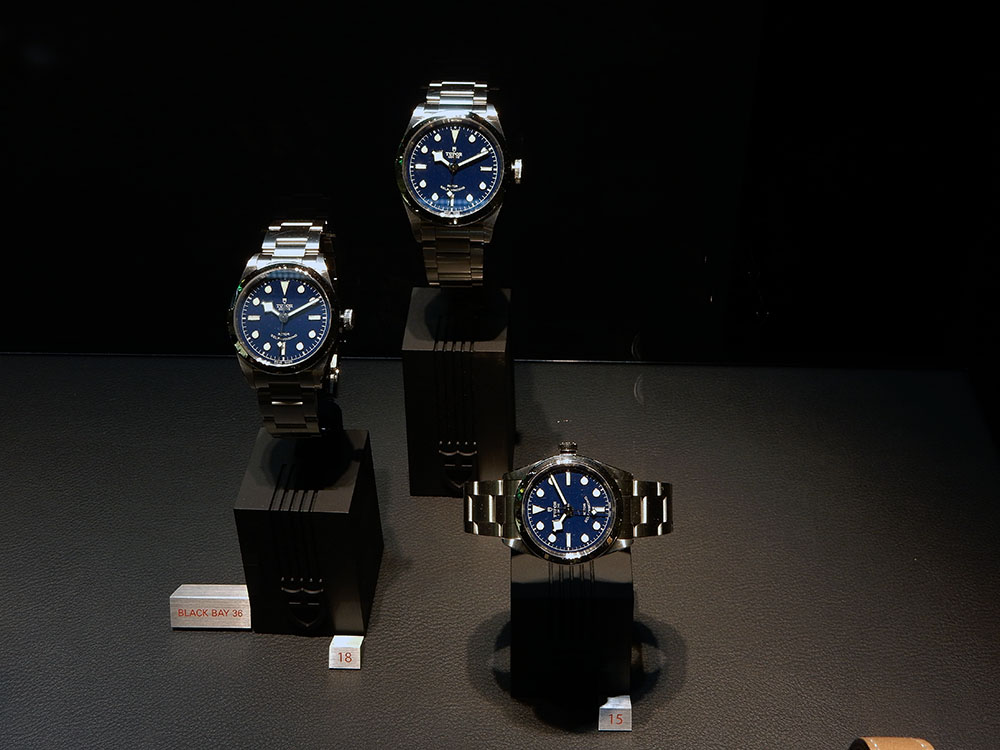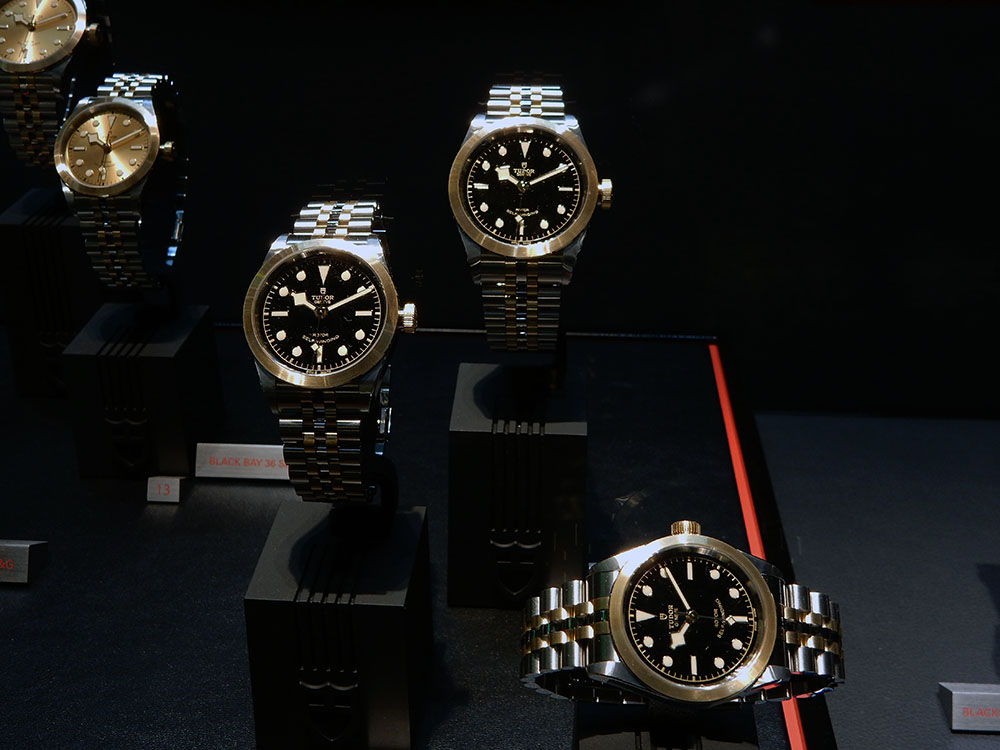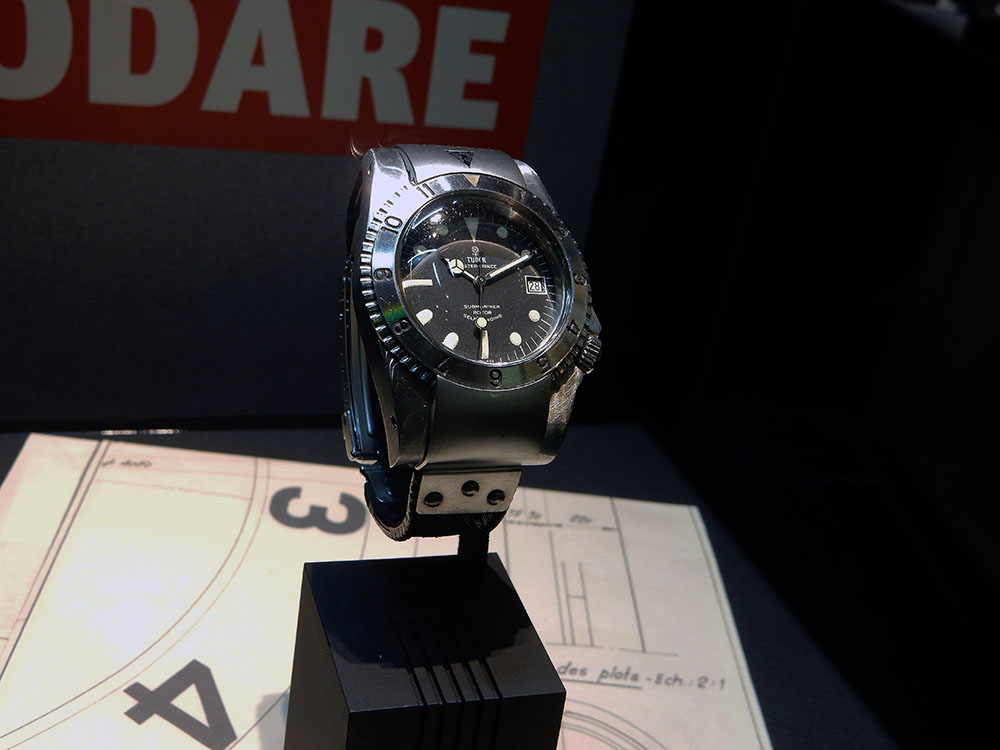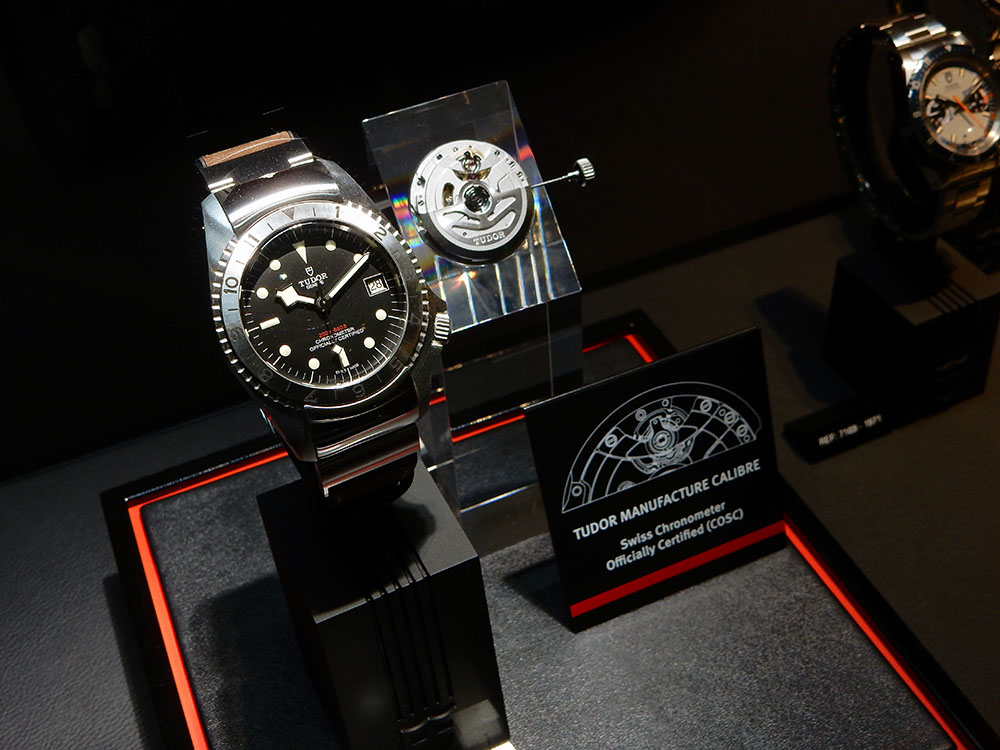 Ok, I upload a Rolex. :-)))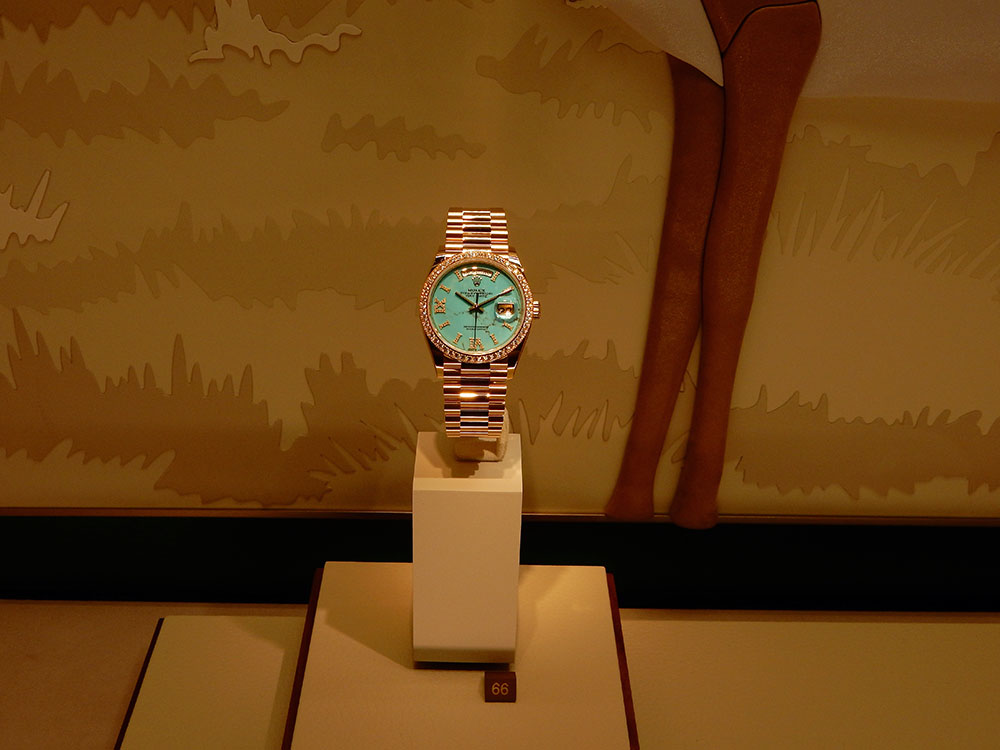 A upgraded BLNR with Jubilee and a new movement that I guess will shine with his absence at the AD's.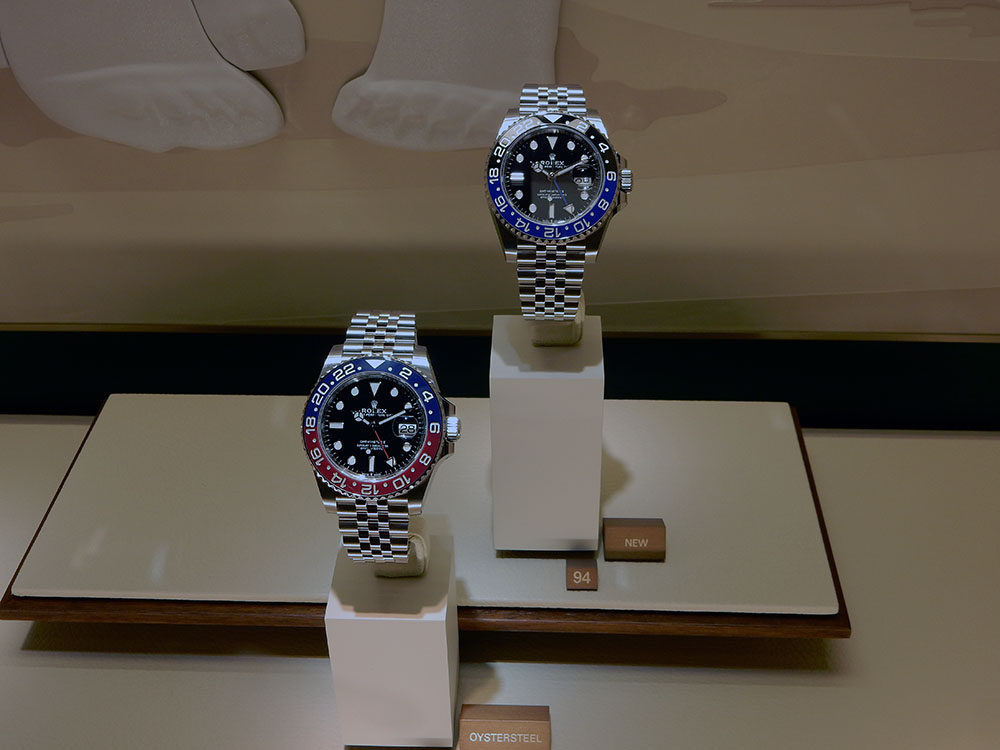 Meteroite. I will come back later with Rolex, now it's time for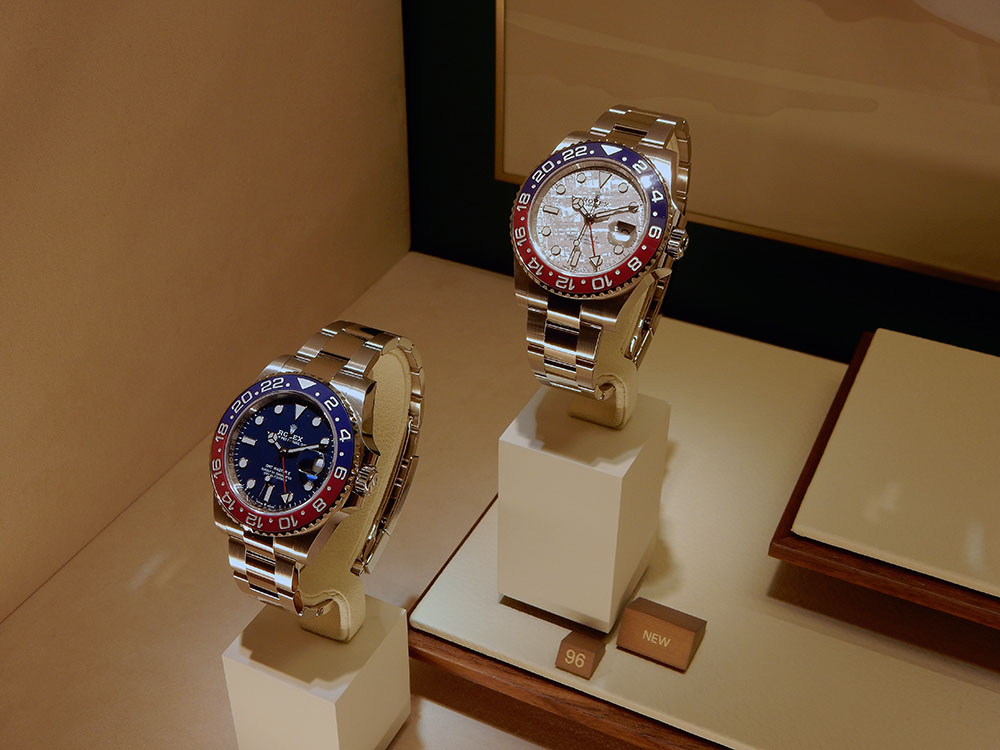 Tag Heuer.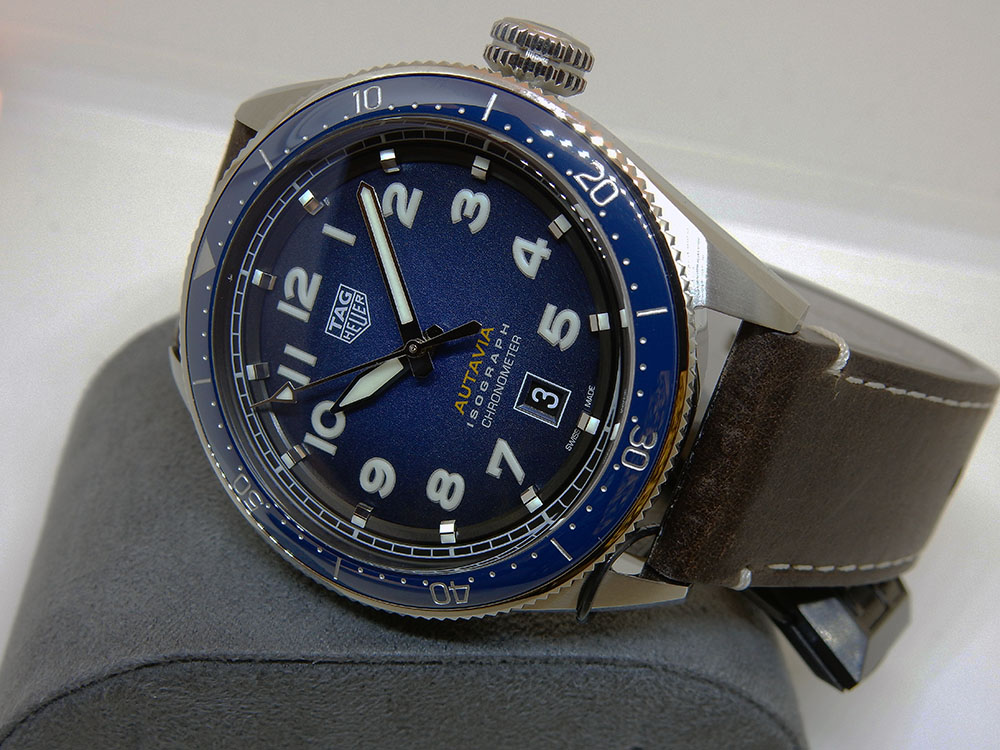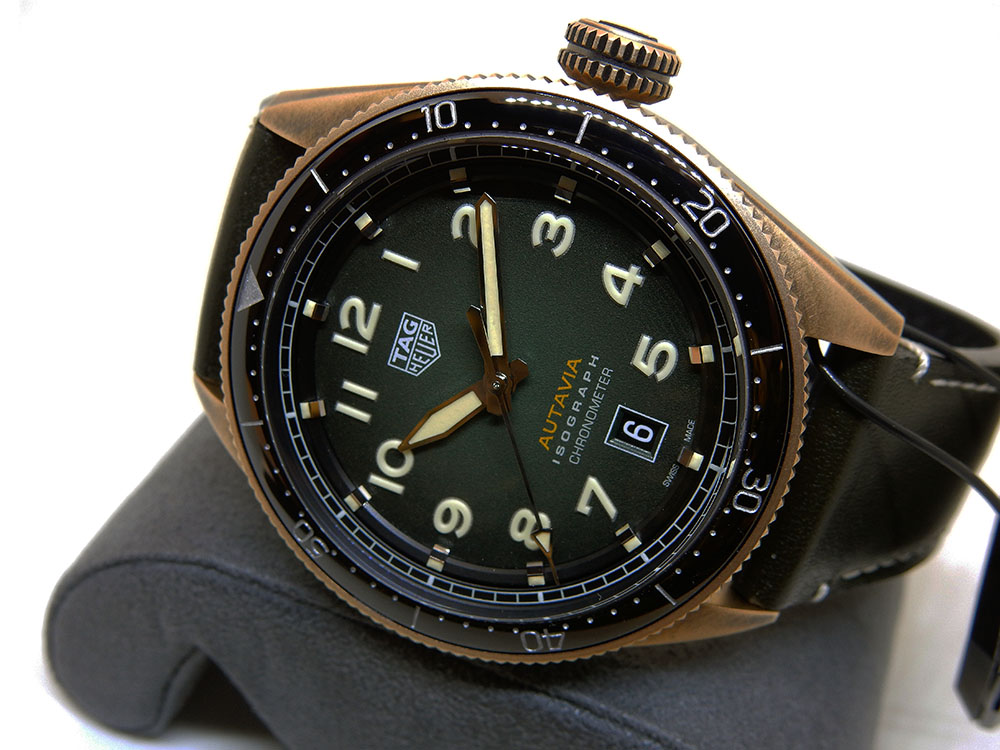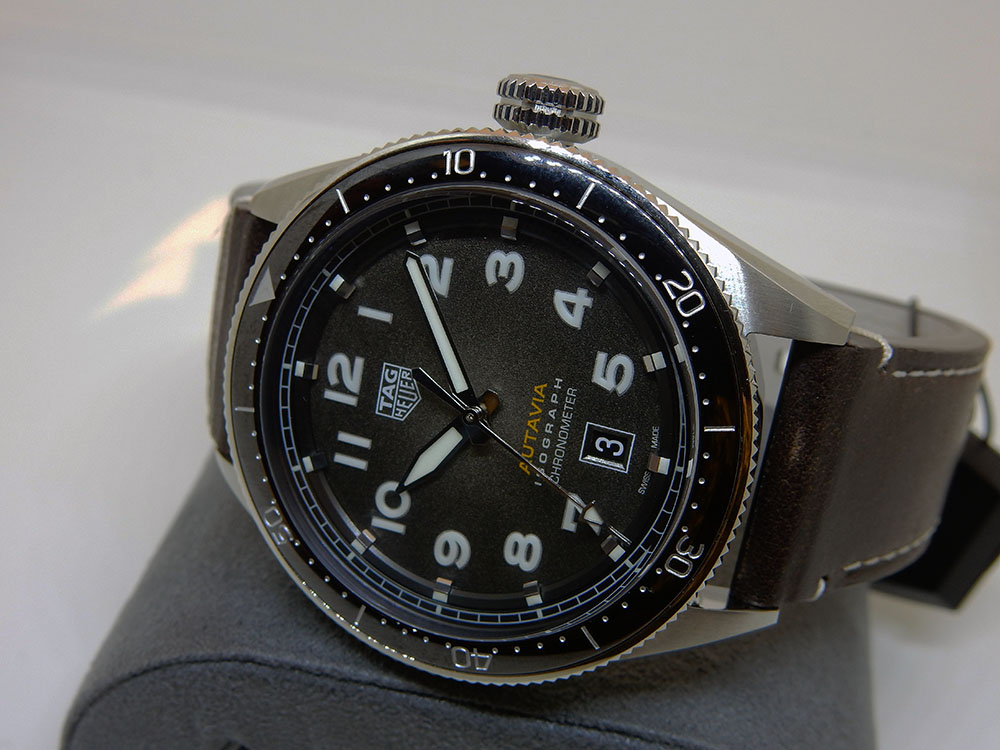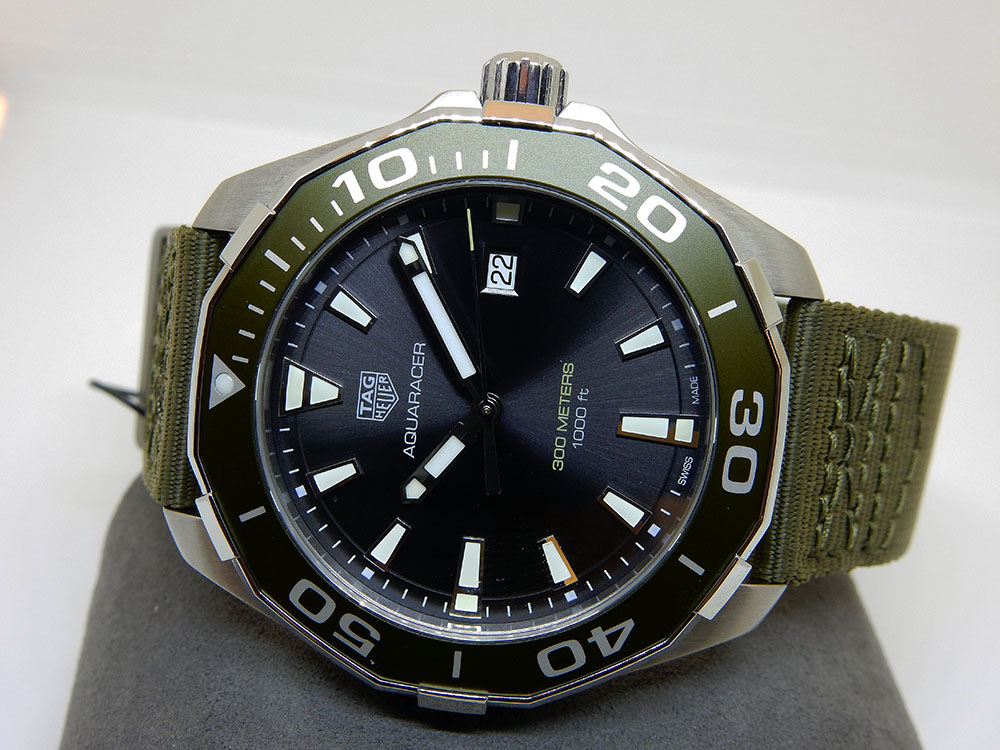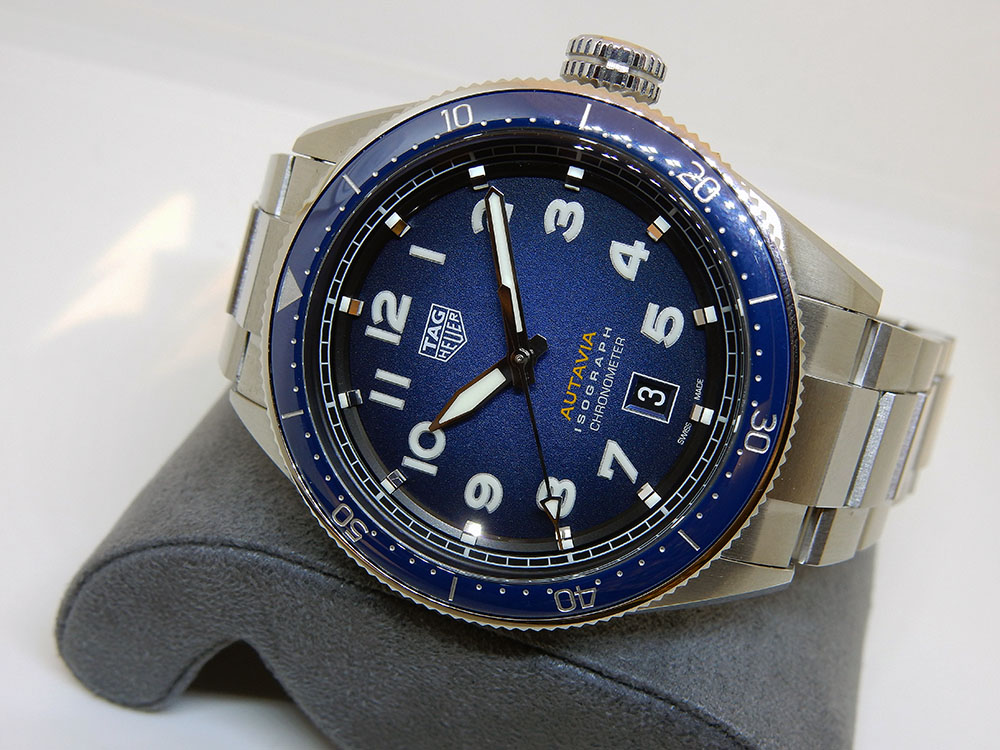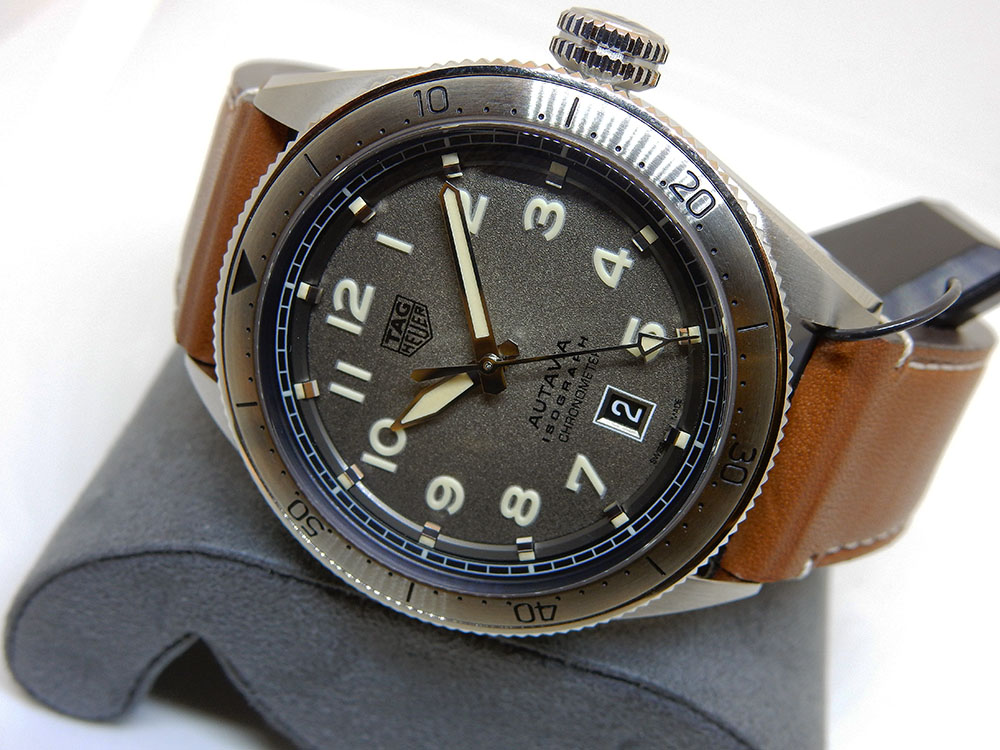 Then some Zenith's.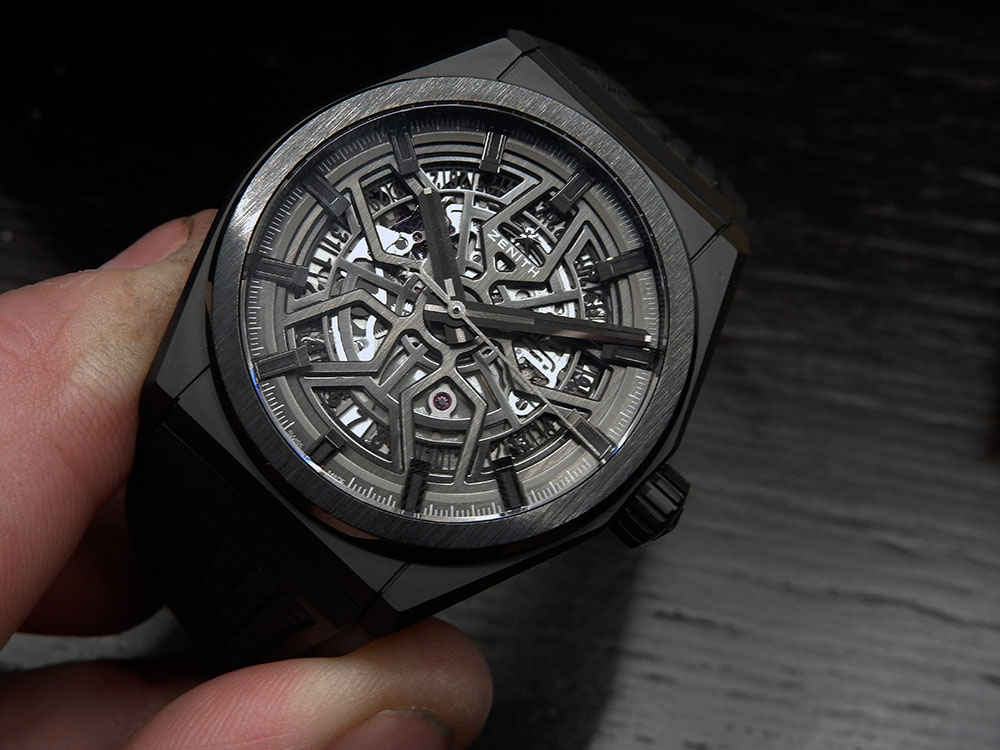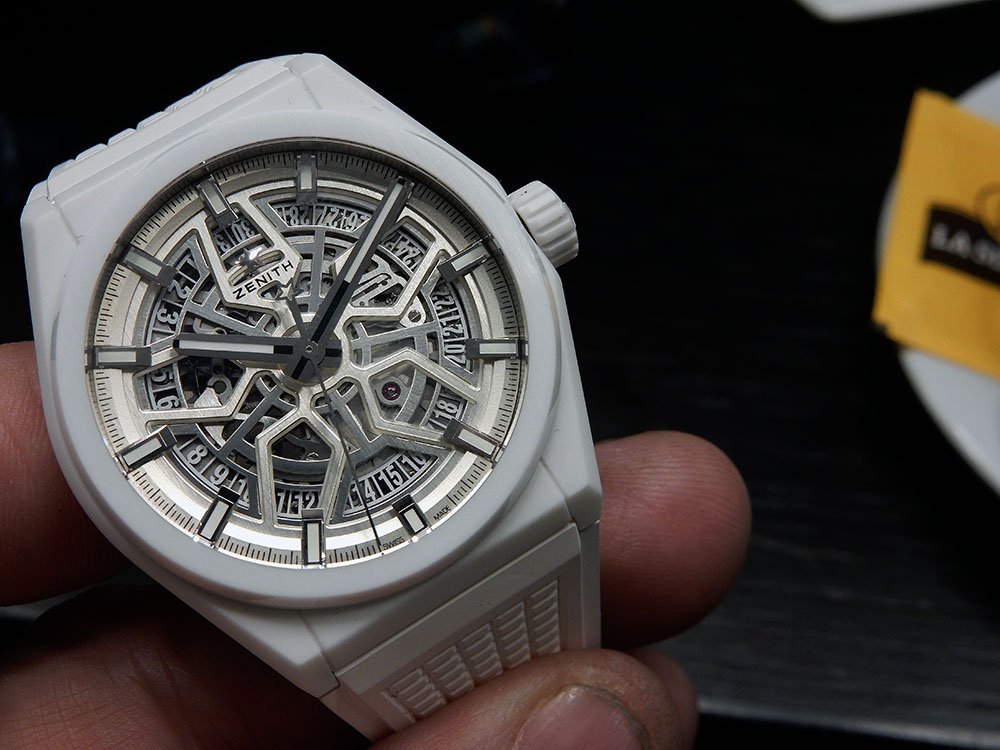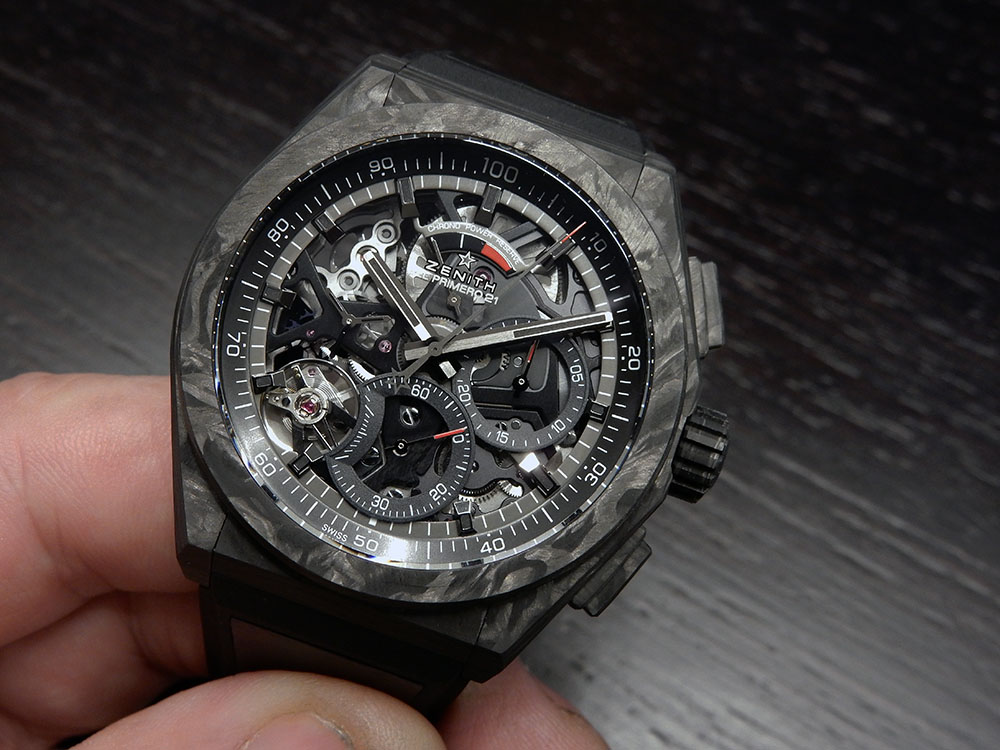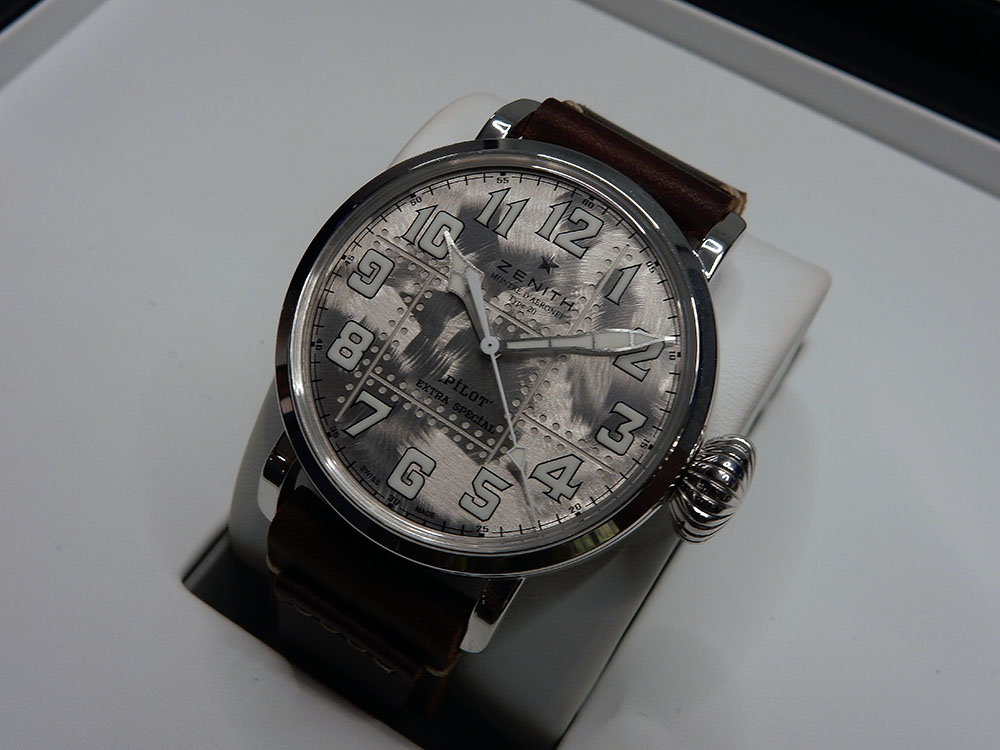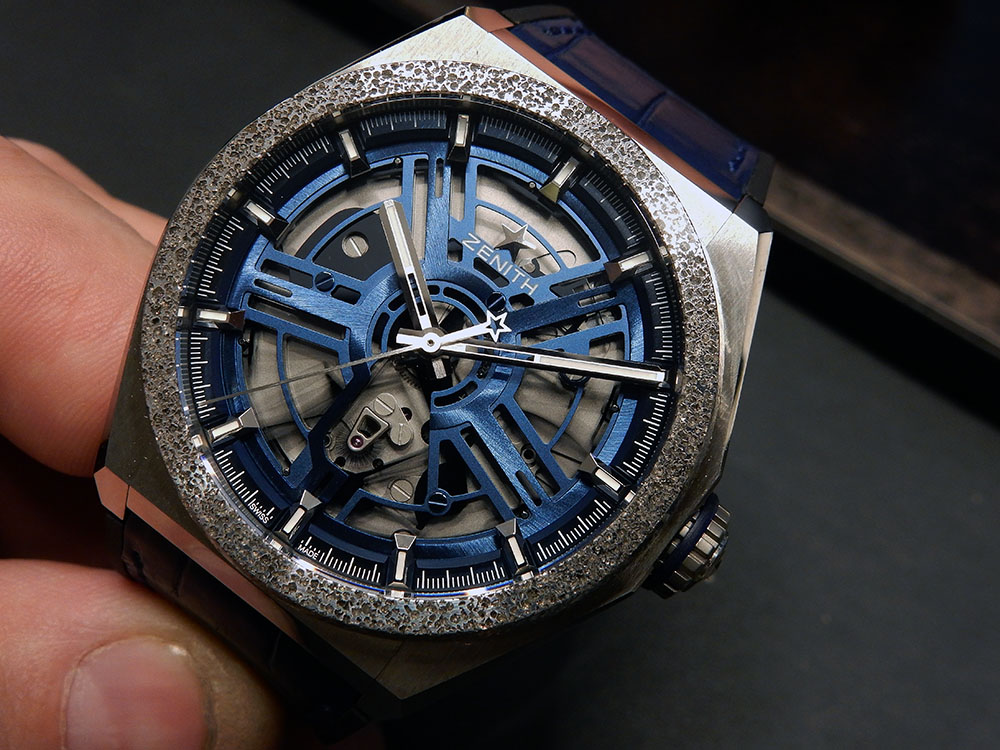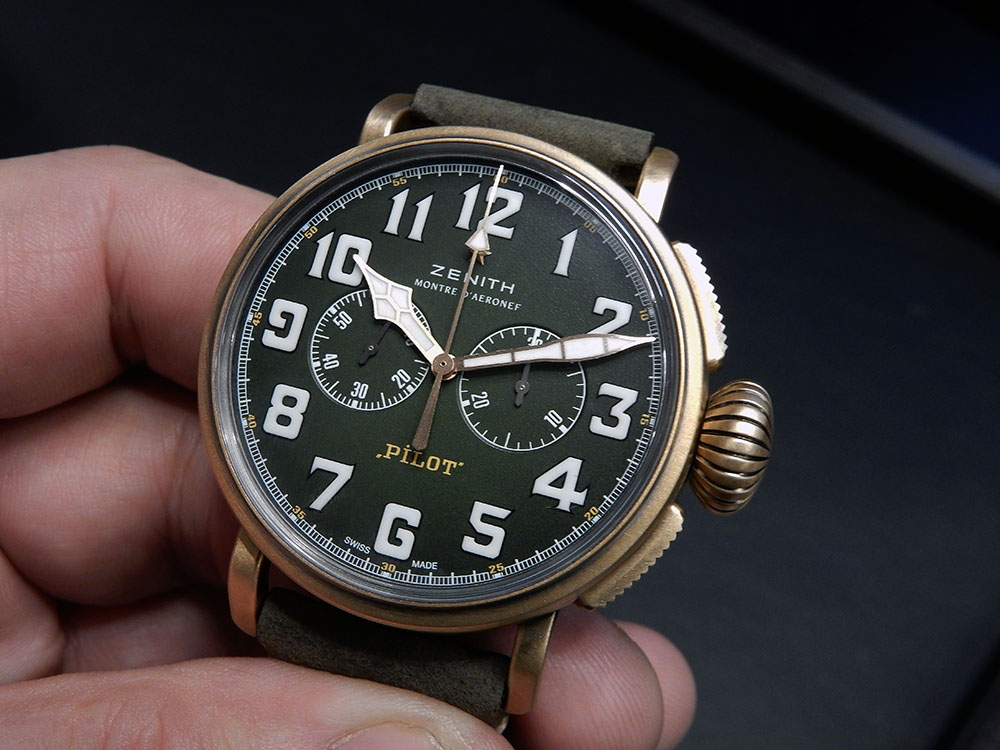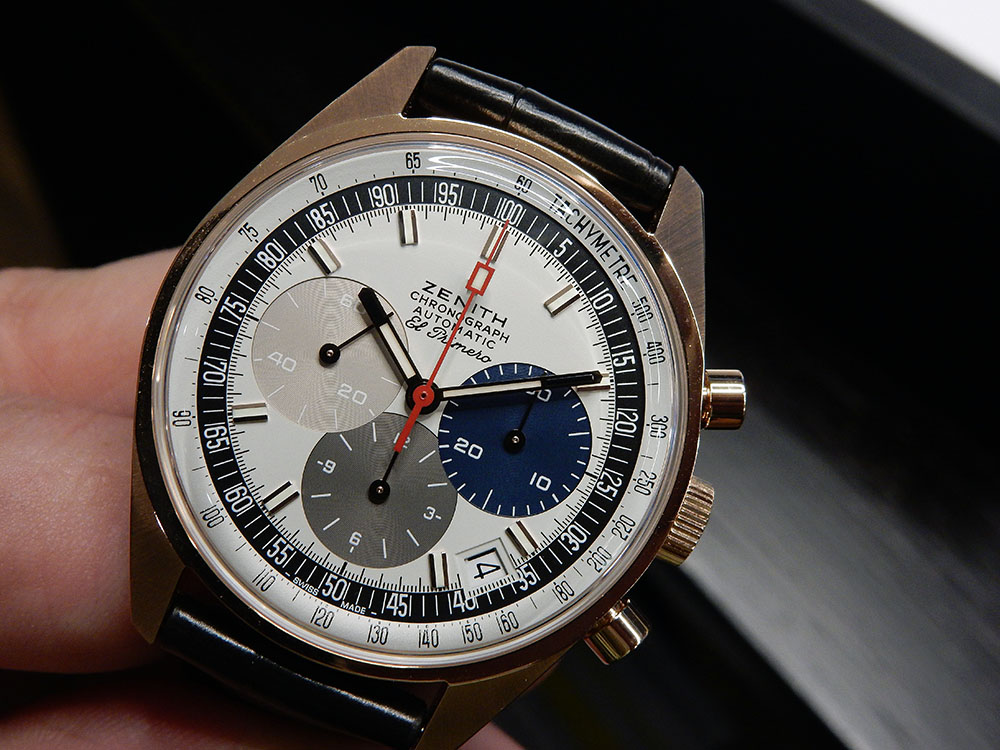 Then we run into a guy that wear his watches in a different way.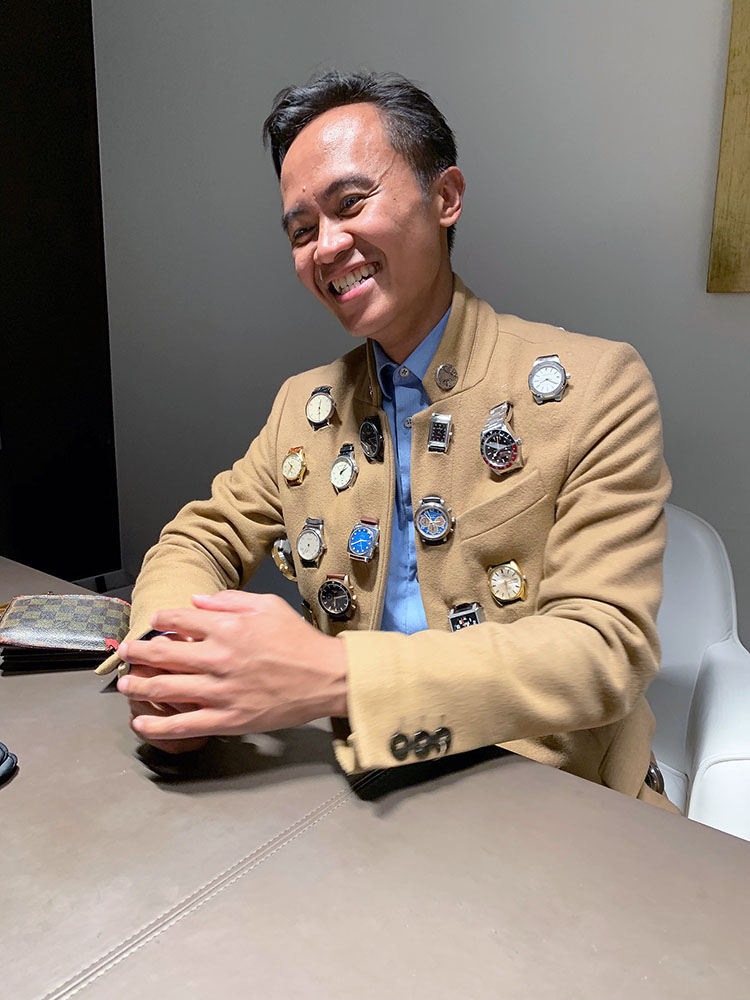 Daniel Strom at Strom watches give us a tour and show us what he have to offer.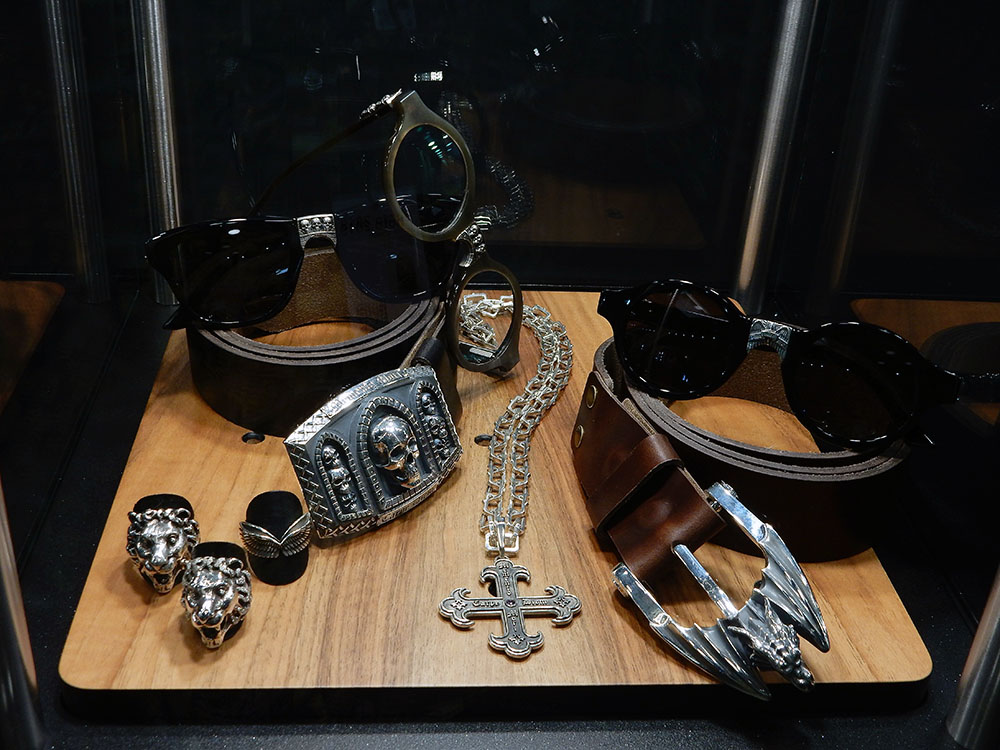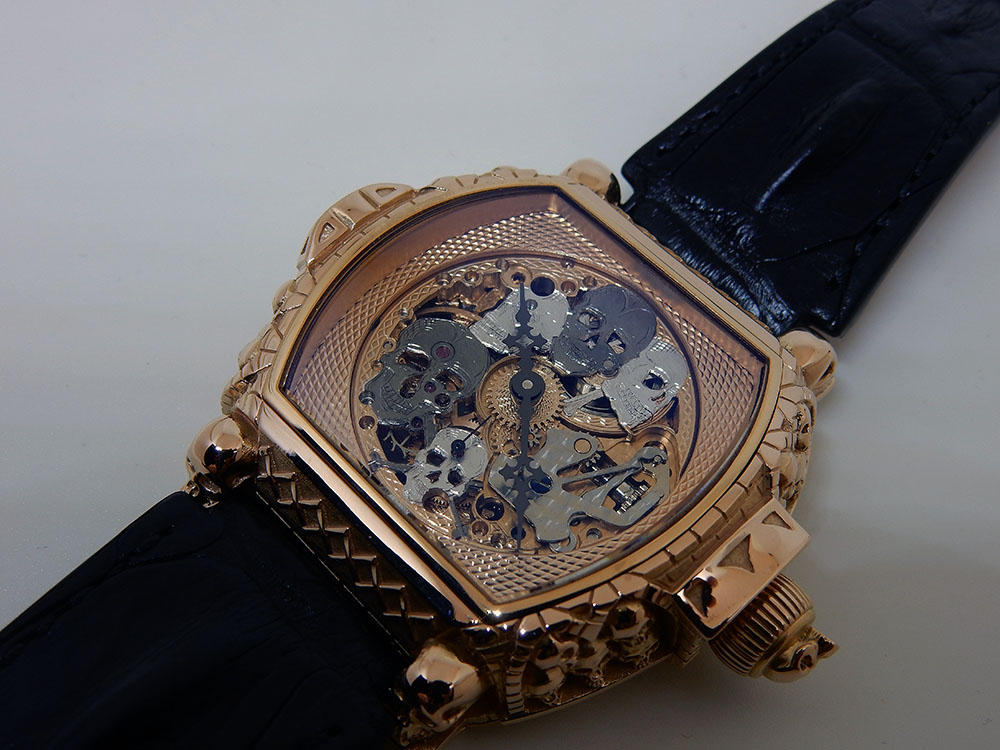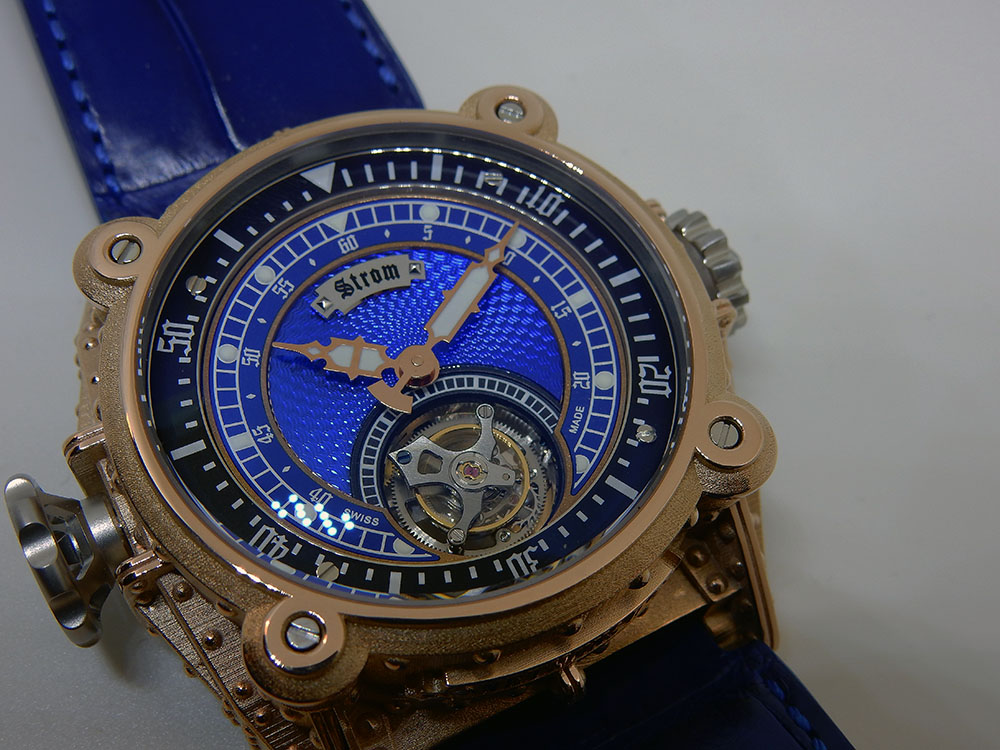 The coolest crown at the fair.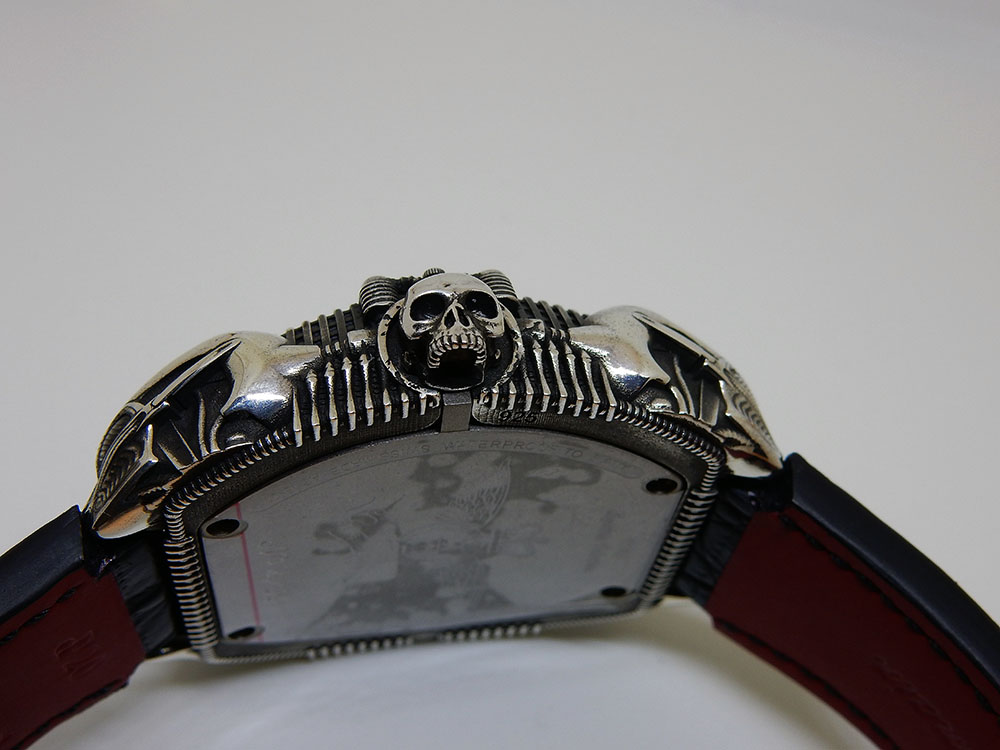 Now we have to take a break with a beer and a schnitzel so we can prepare for the next day. We have to wait a bit, the waiter forget the gravy. :-)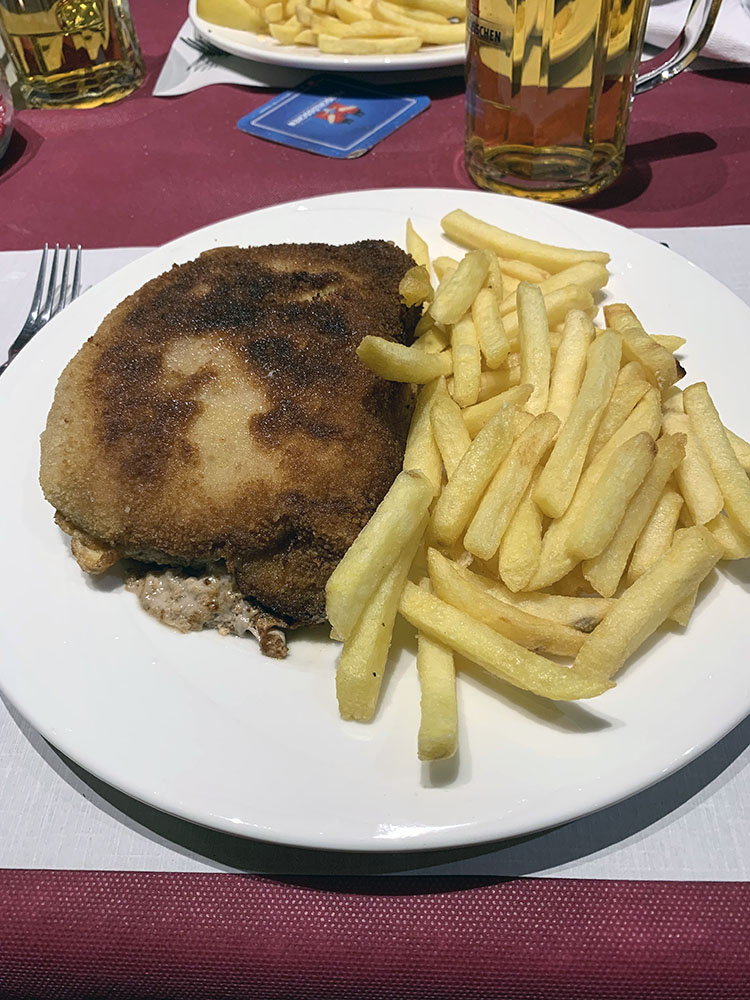 So we start next day and check out some Nomos.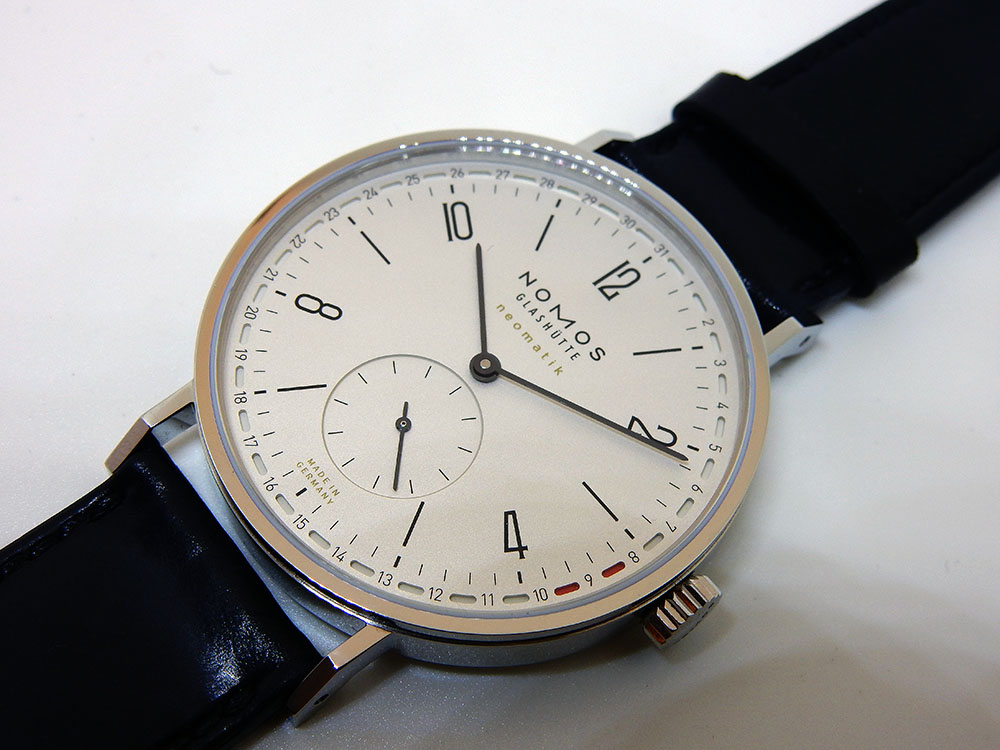 In house movement made in Glashütte.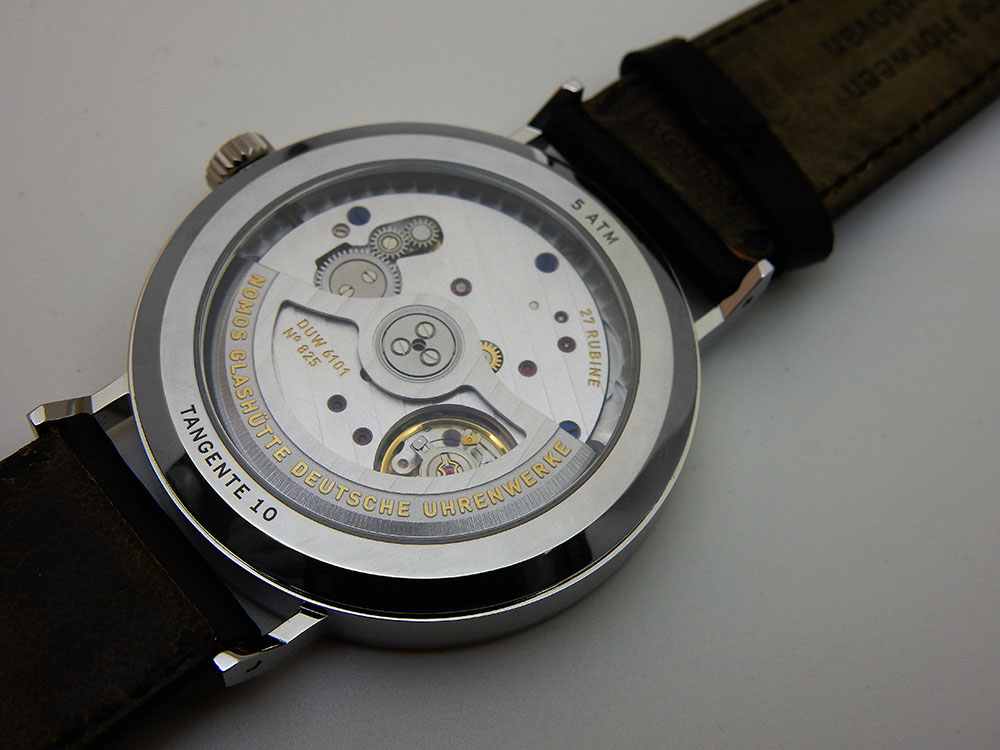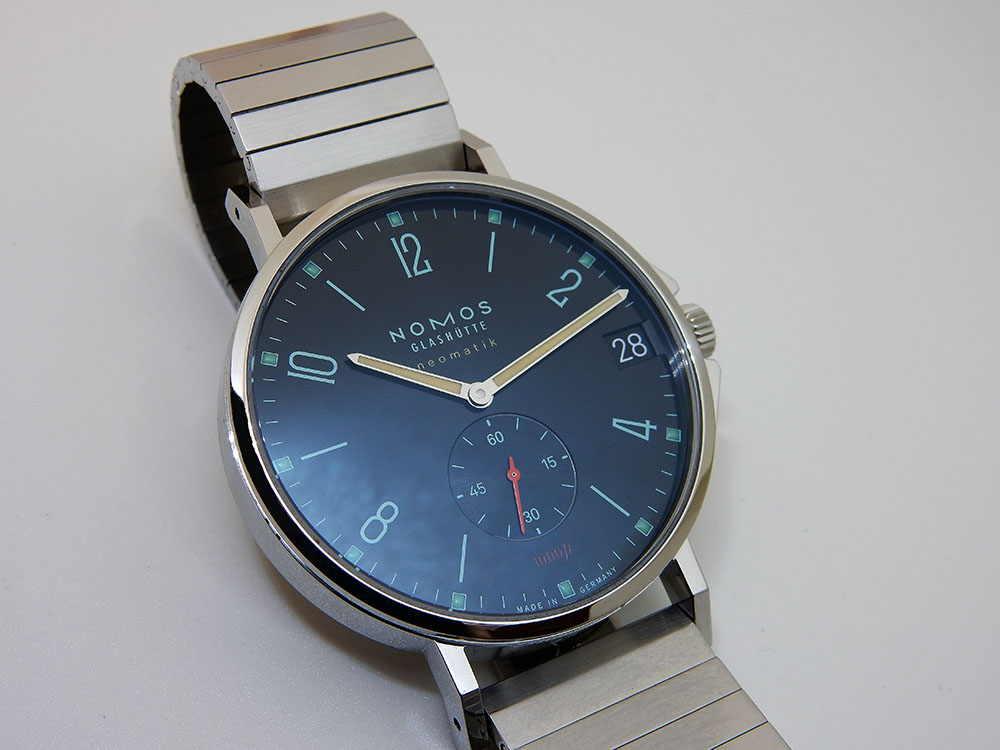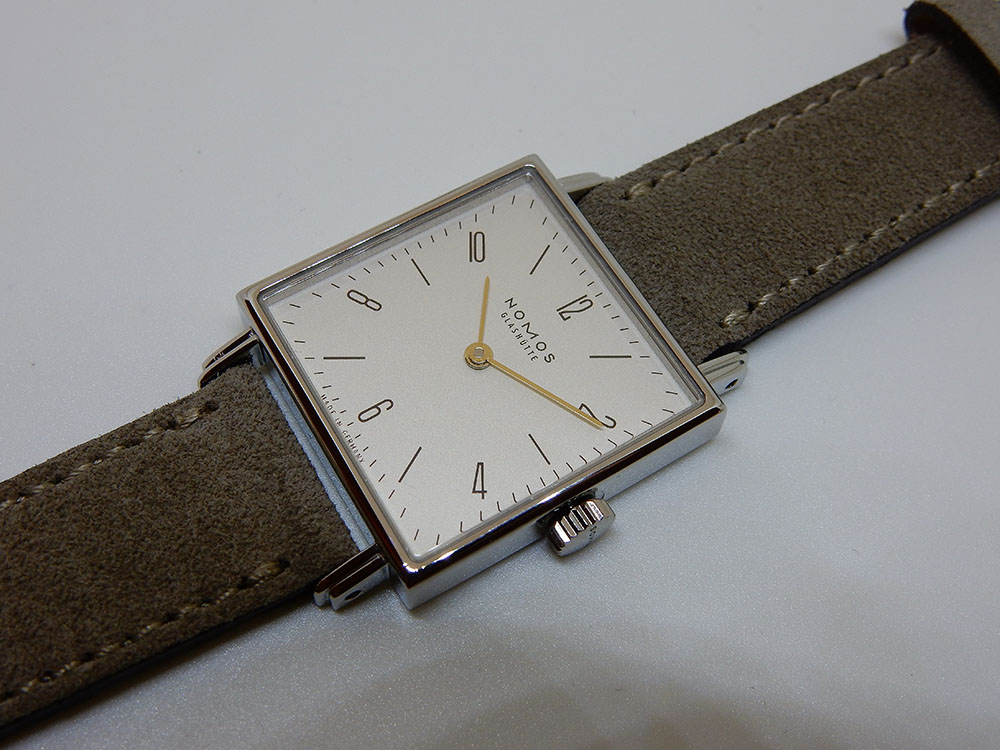 Now with Luminova.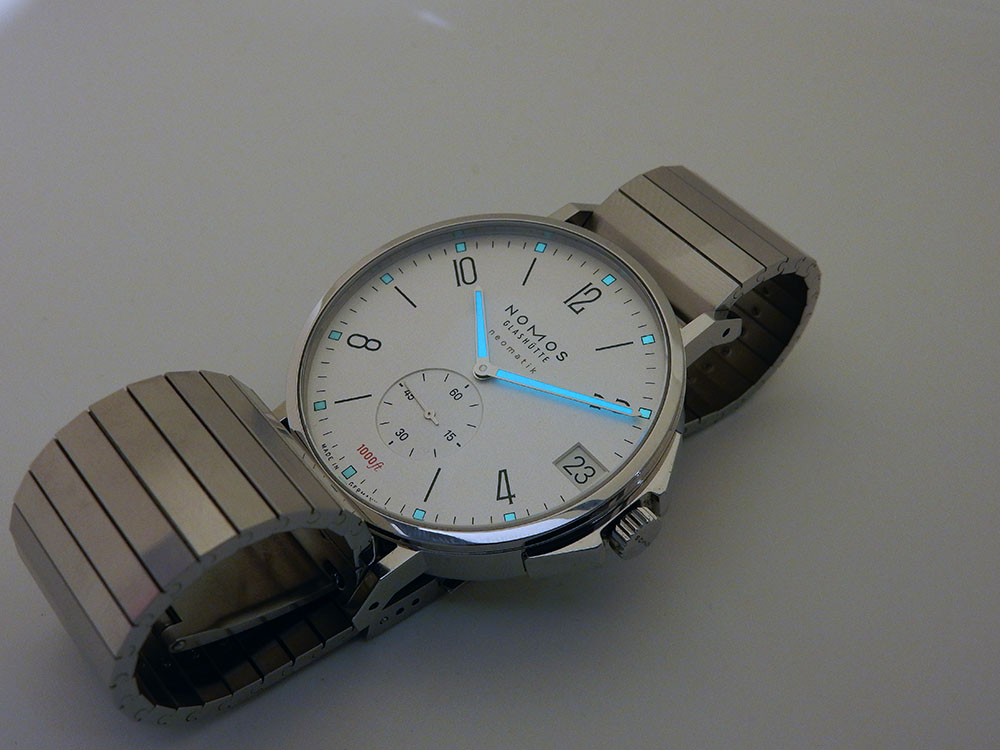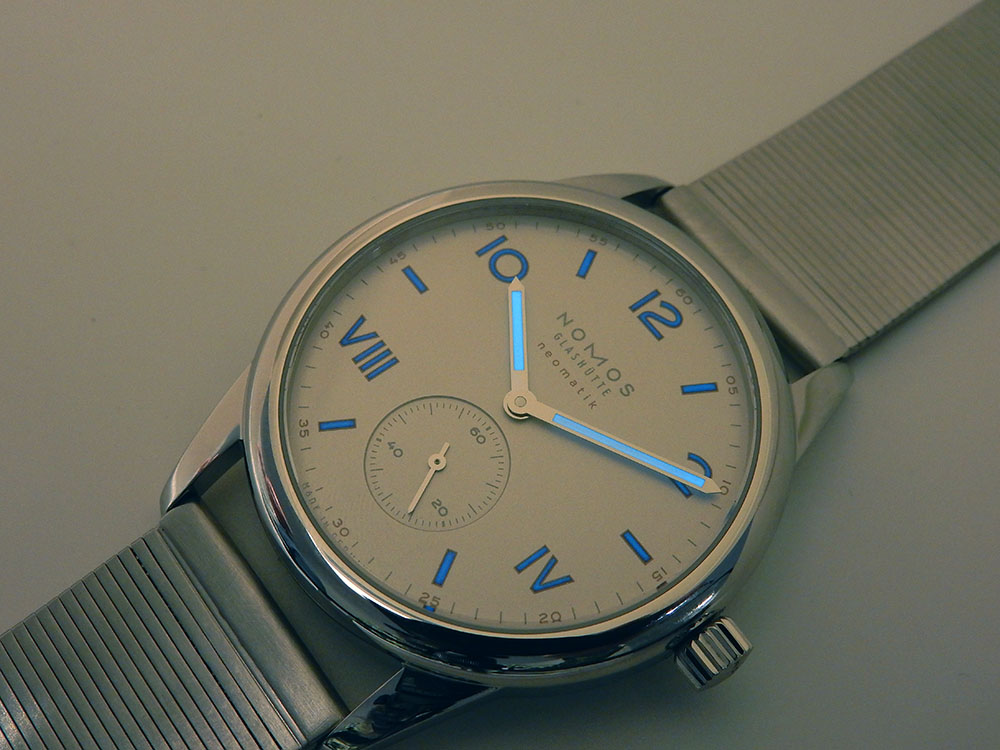 Next stop is Hublot and it looks like now they focus on watches where there is a lot going on.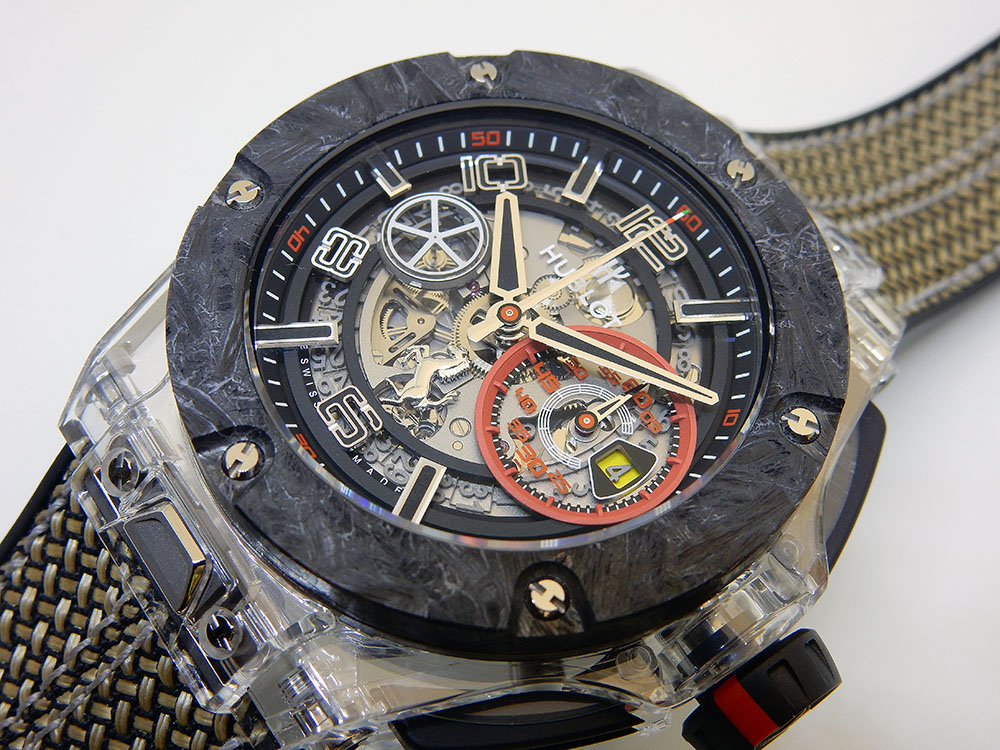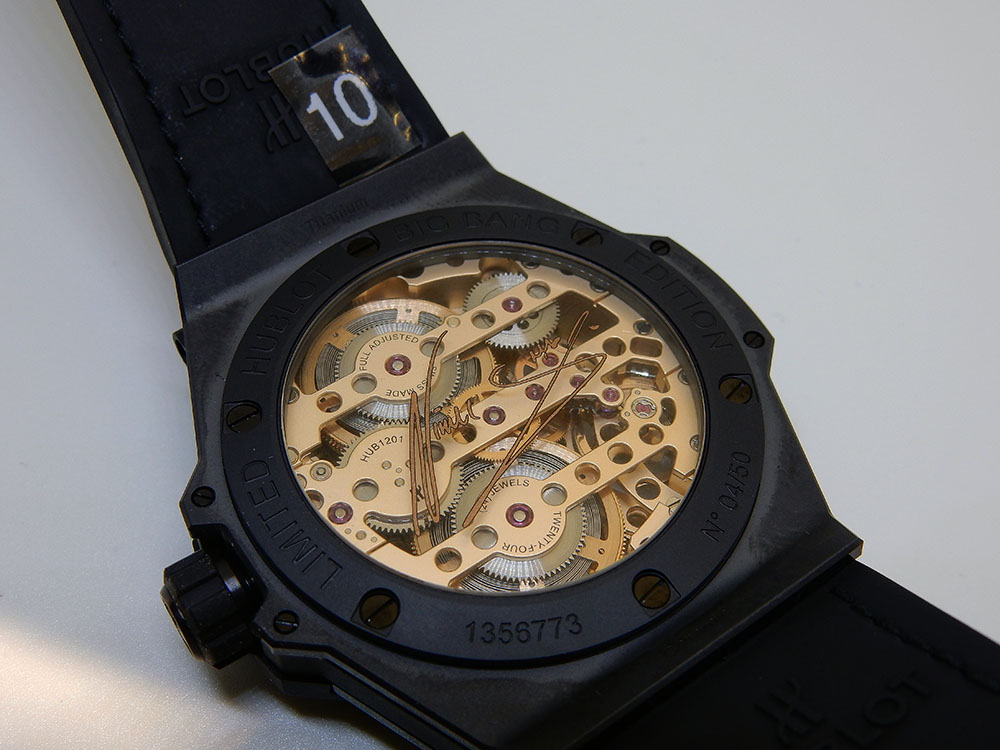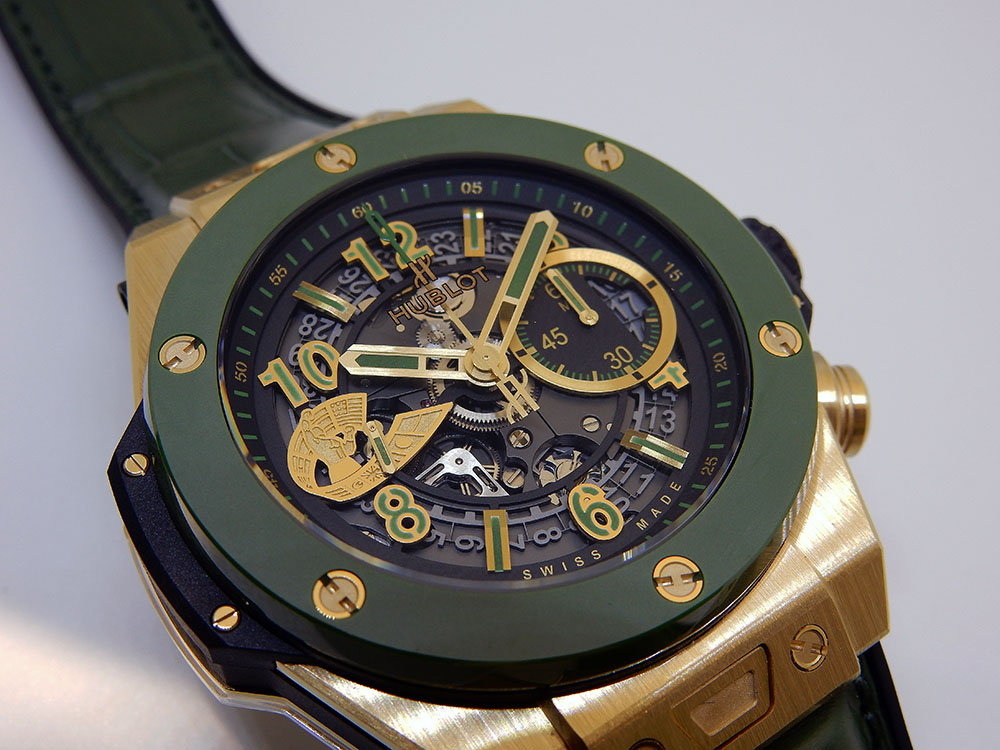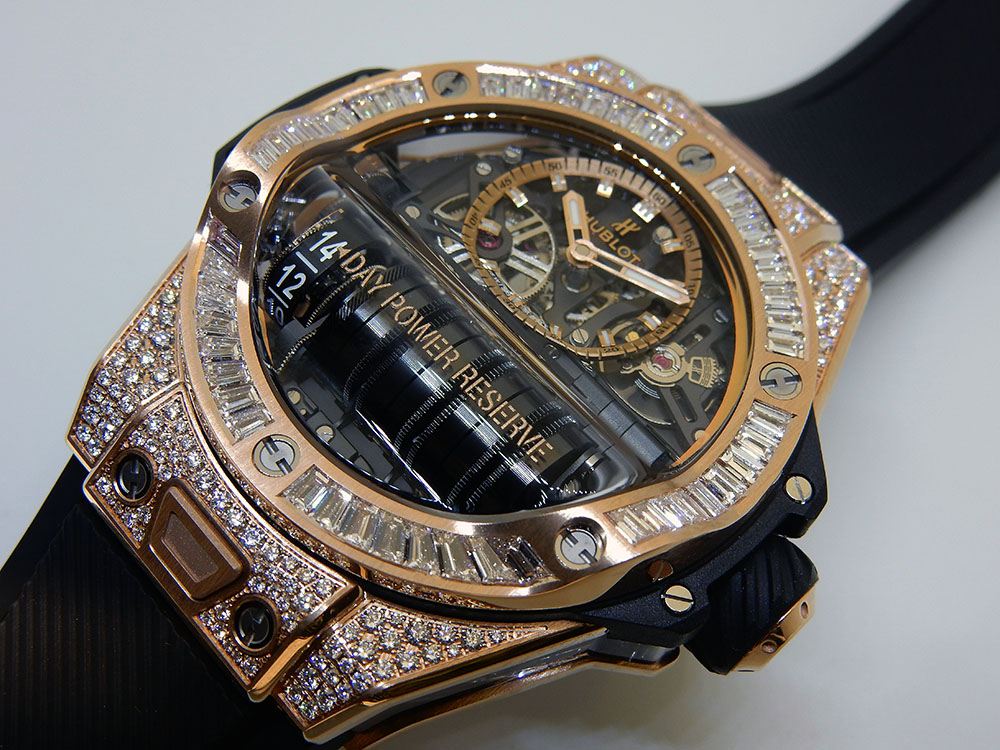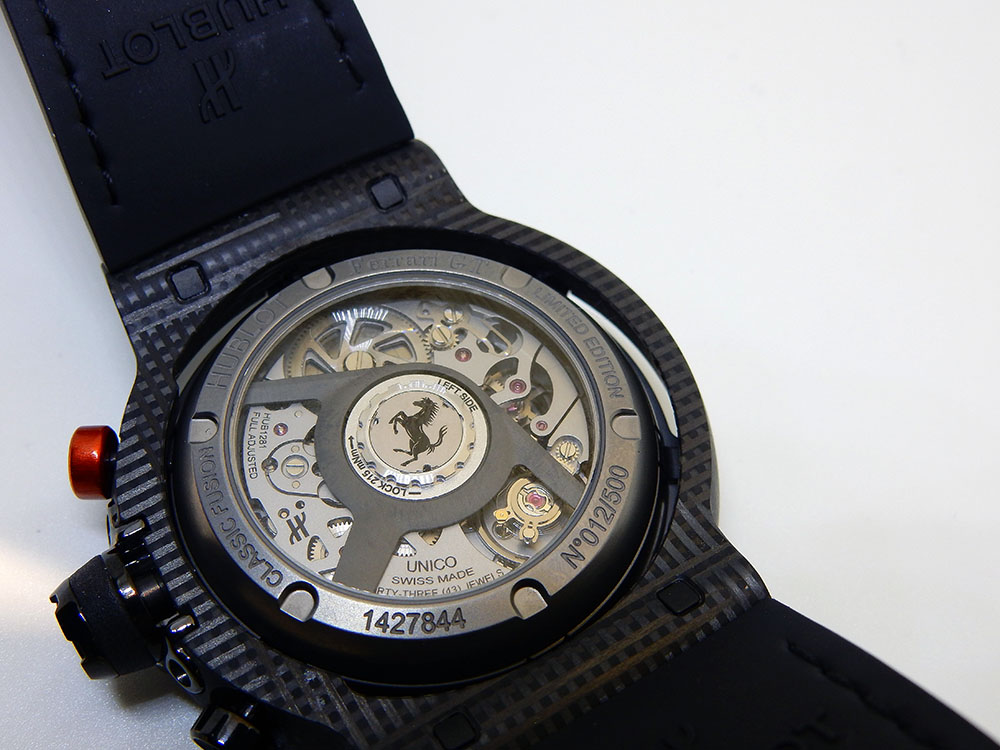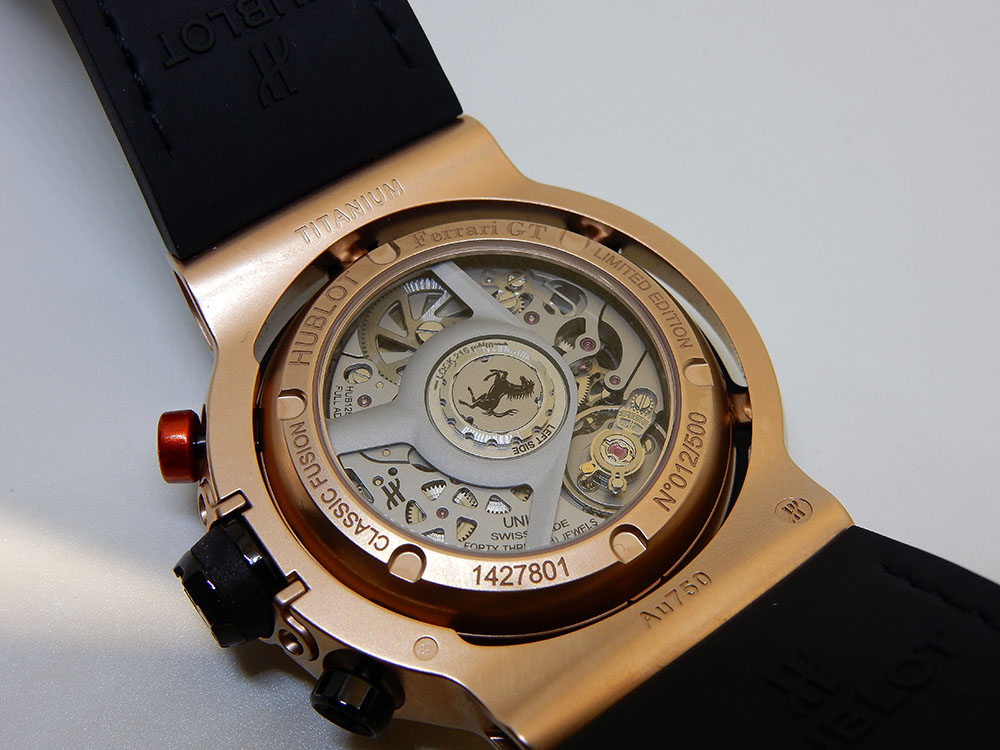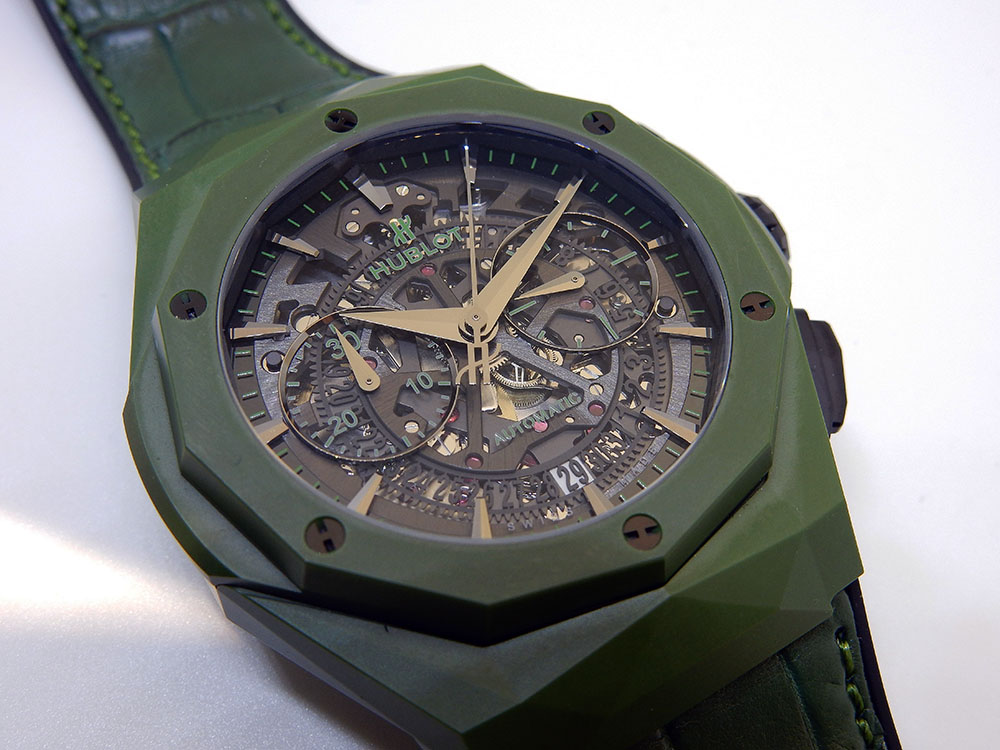 Ice baby, ice.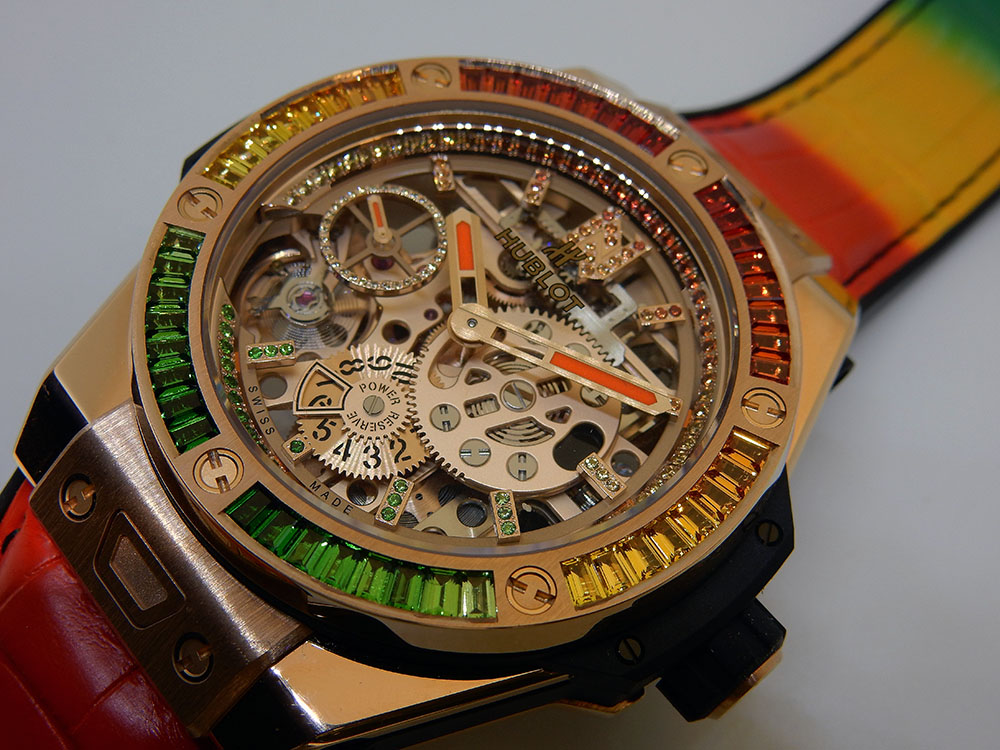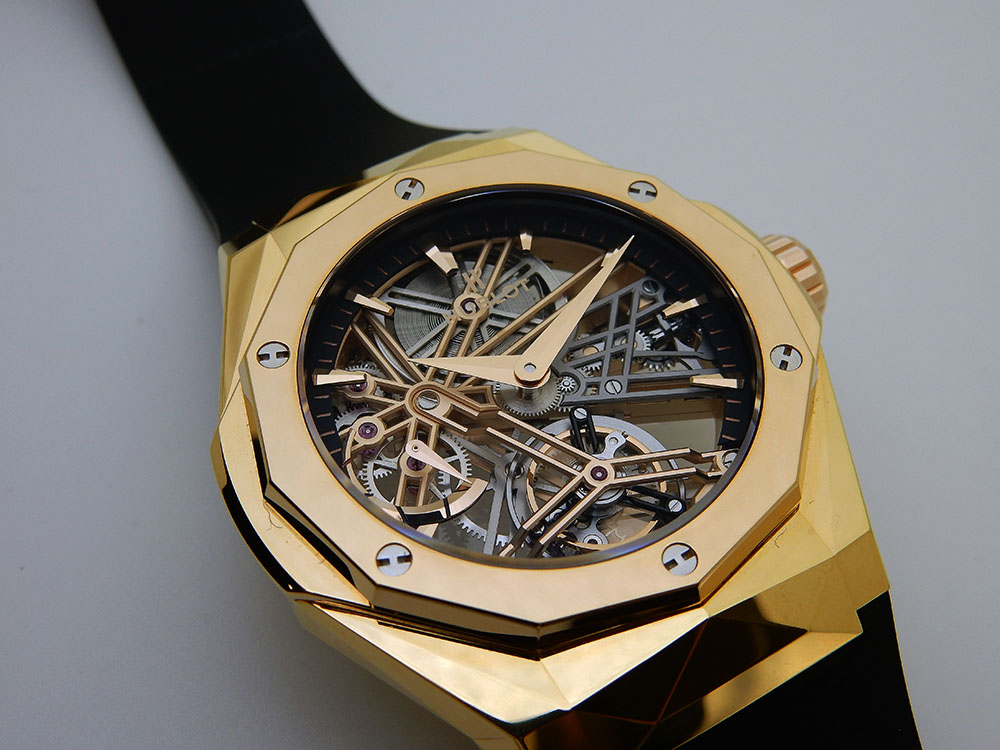 More ice.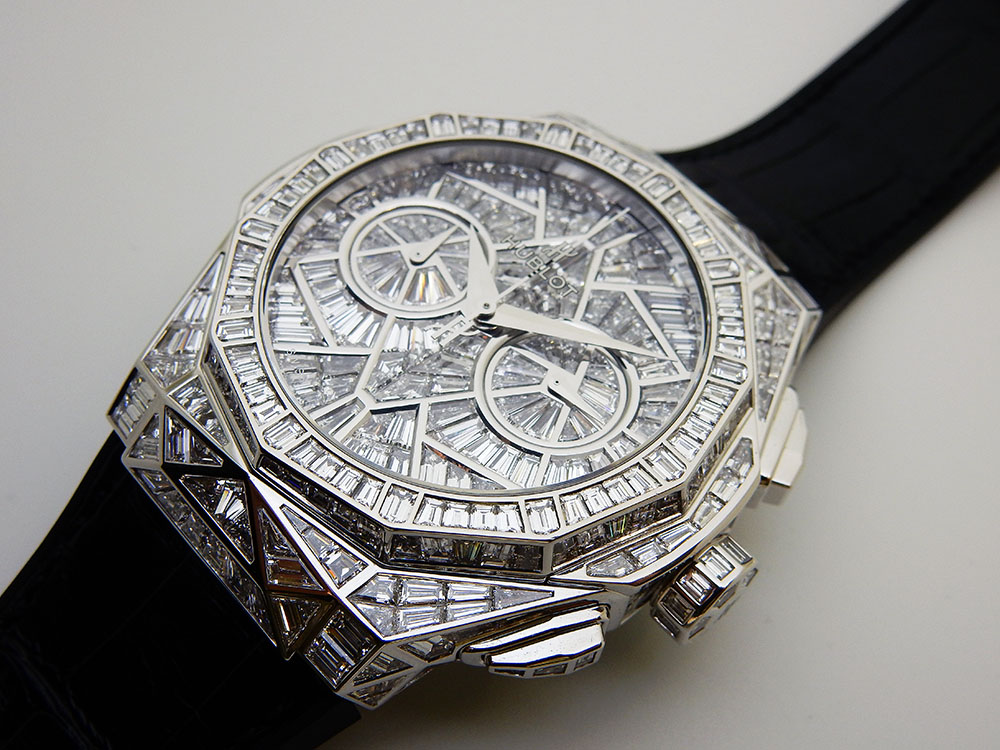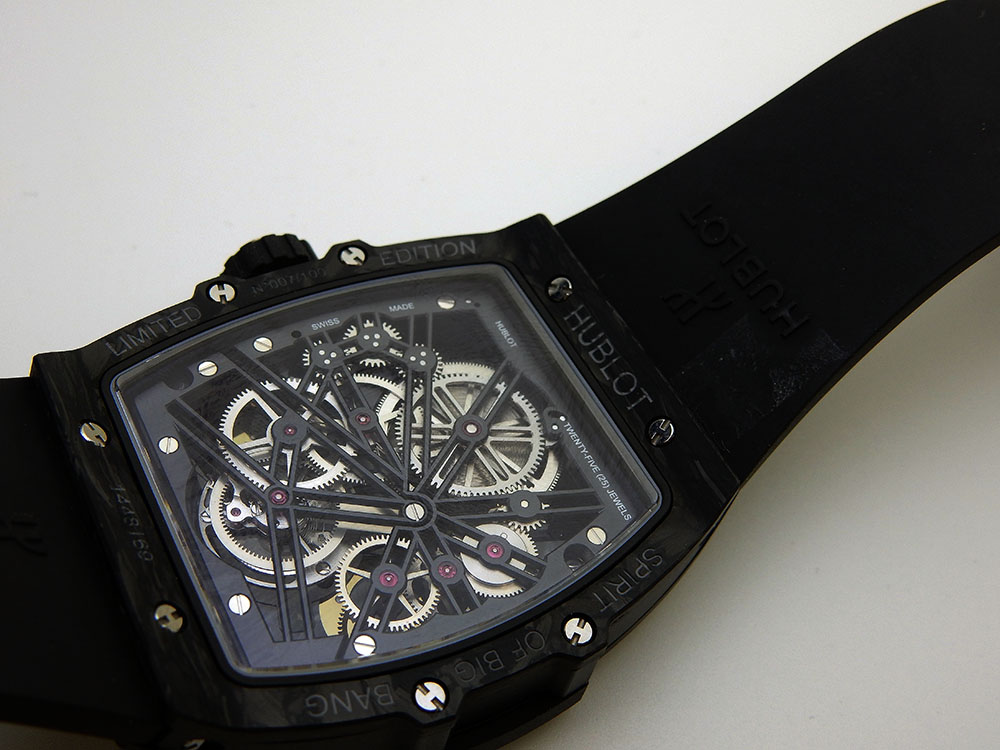 Then we need som fresh air and we run into a guy that was so impressed by the beard so he ask for a profile shot. :-)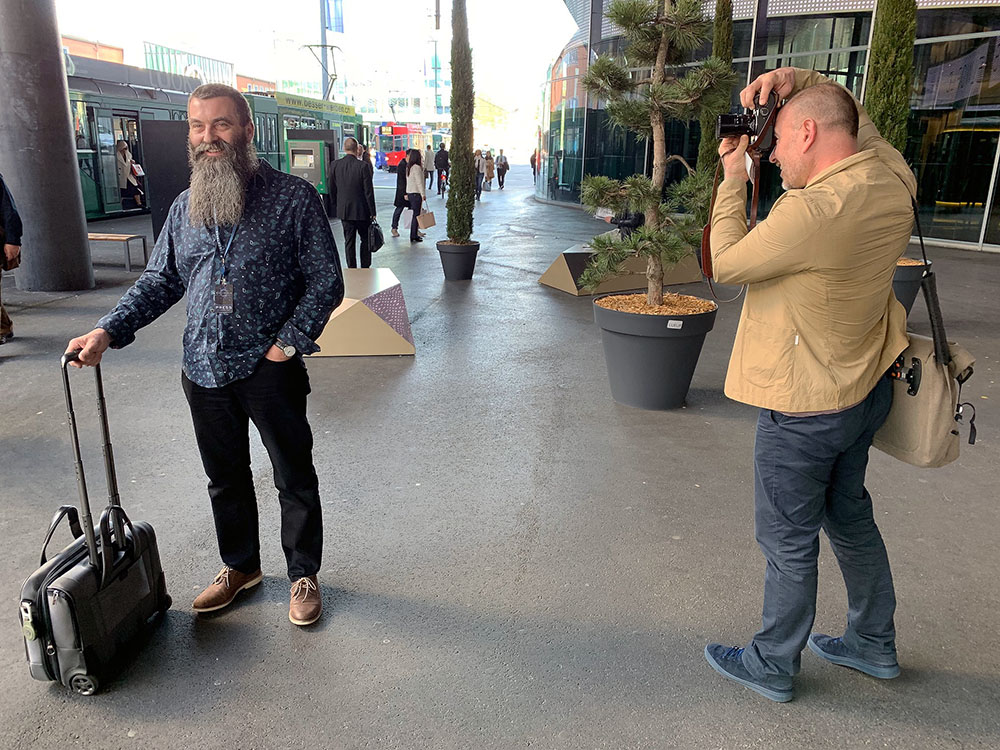 H Moser & Cie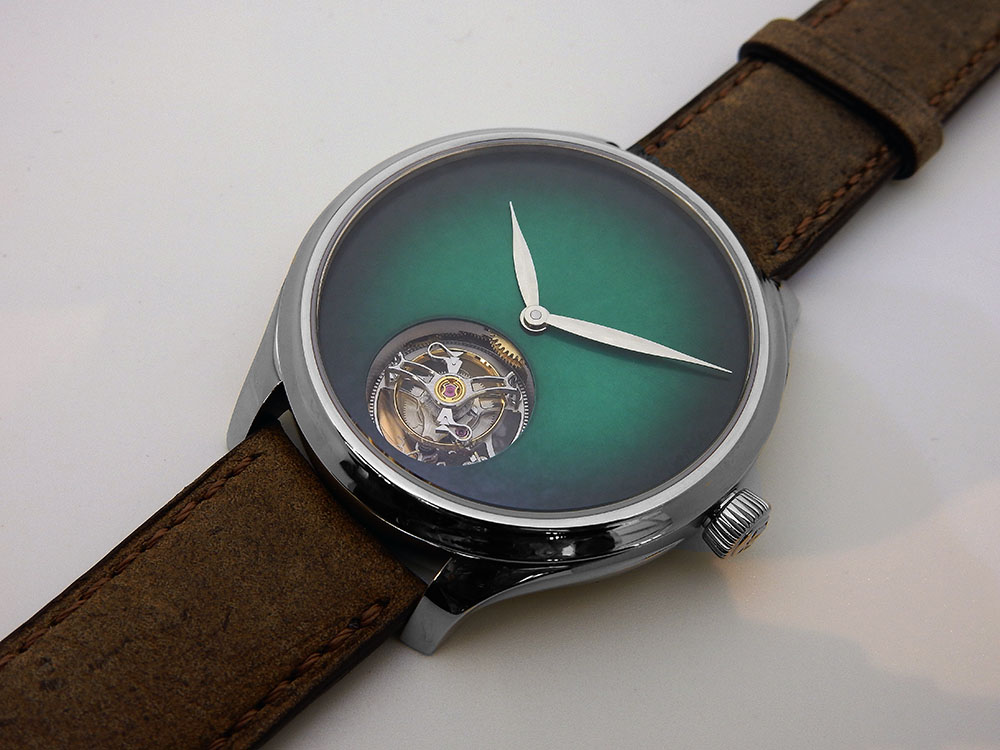 This one is so cool.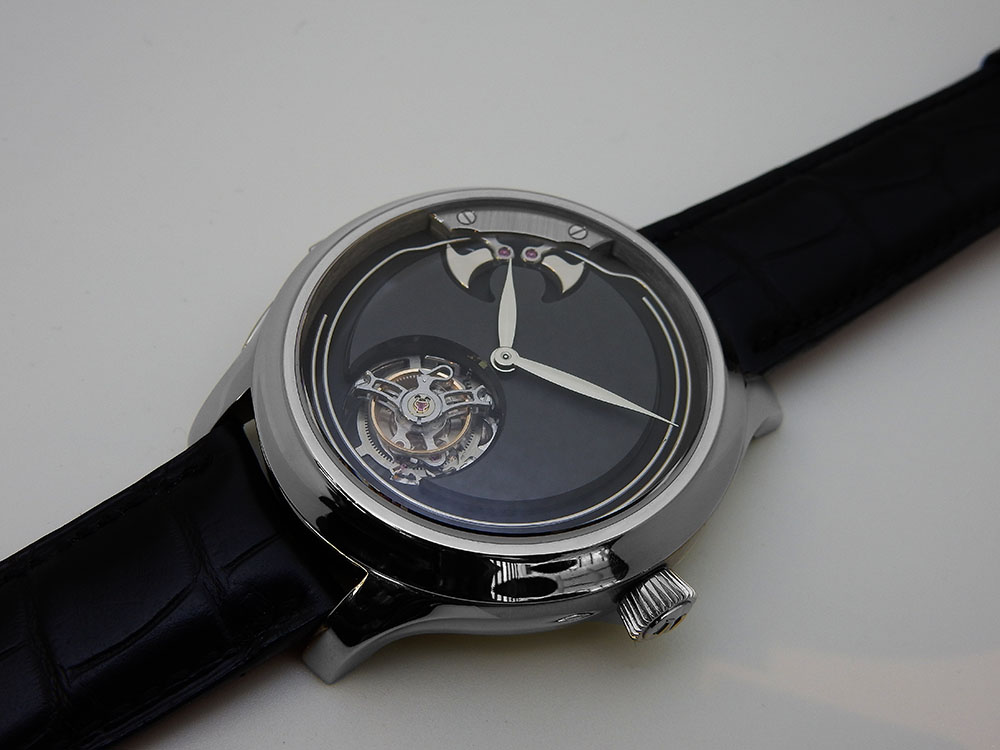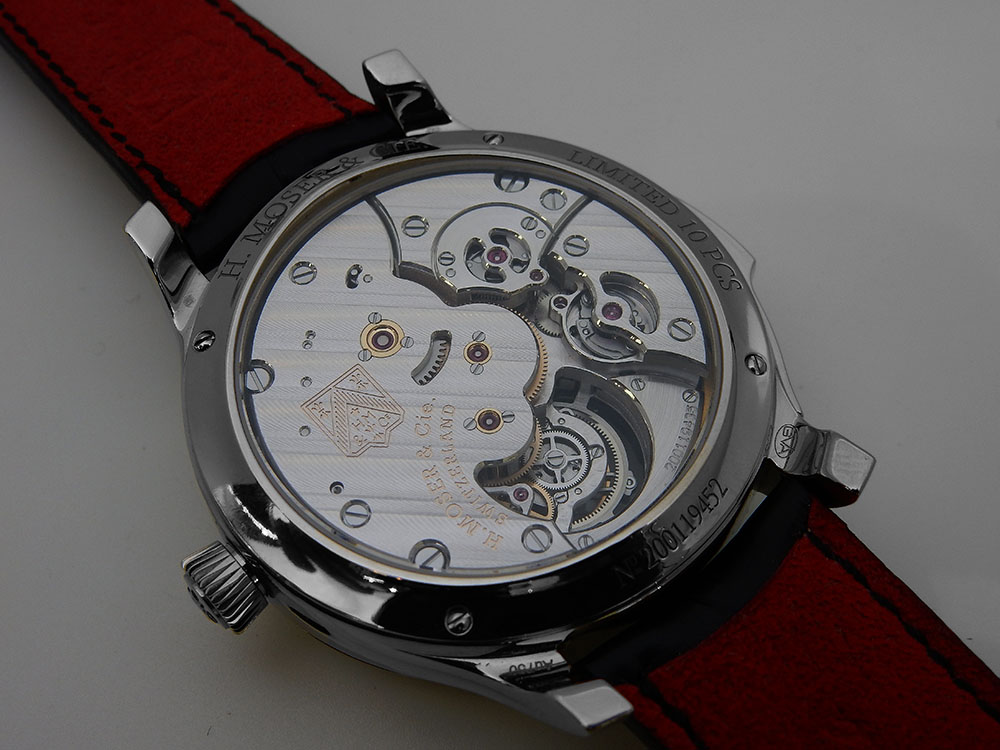 One of the trickiest dials to made, The Avanta Black when less is more.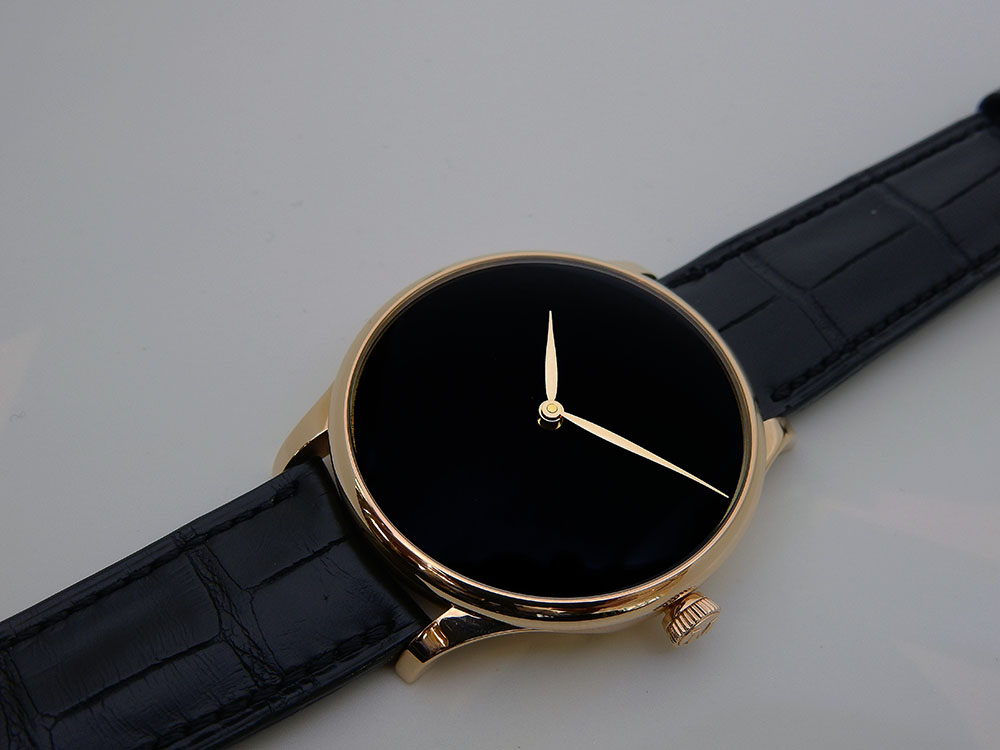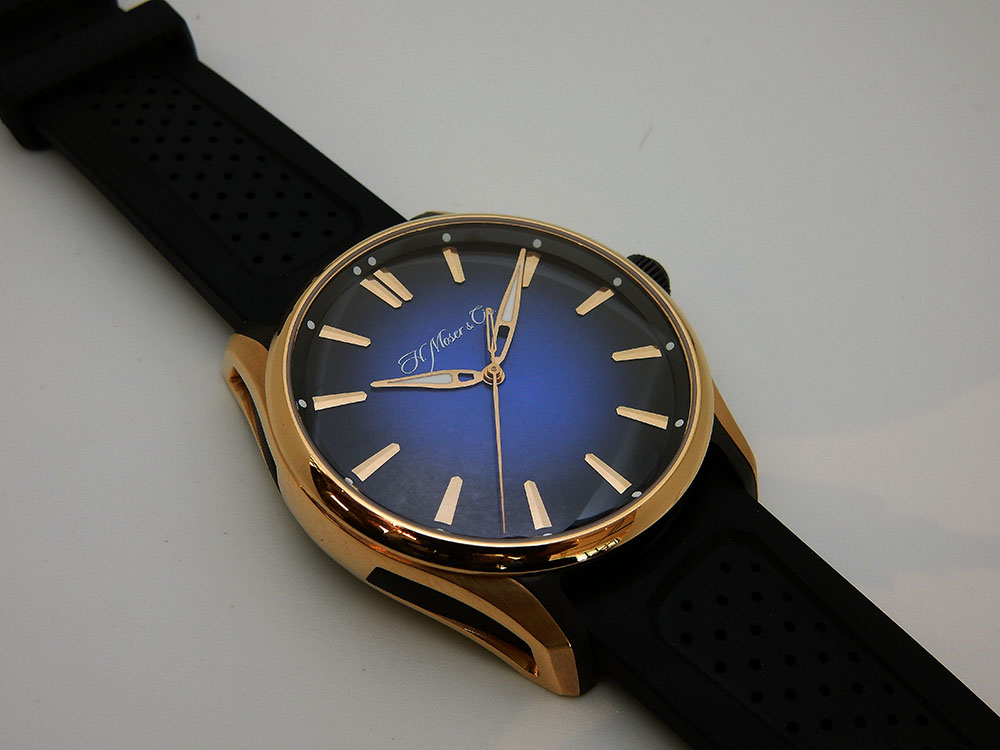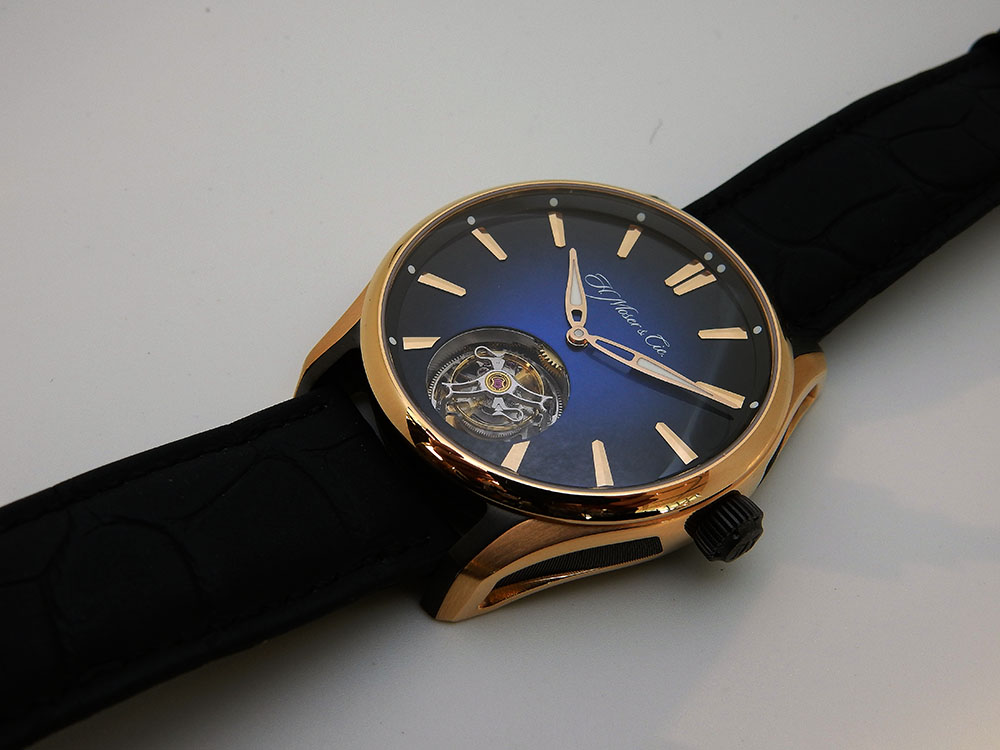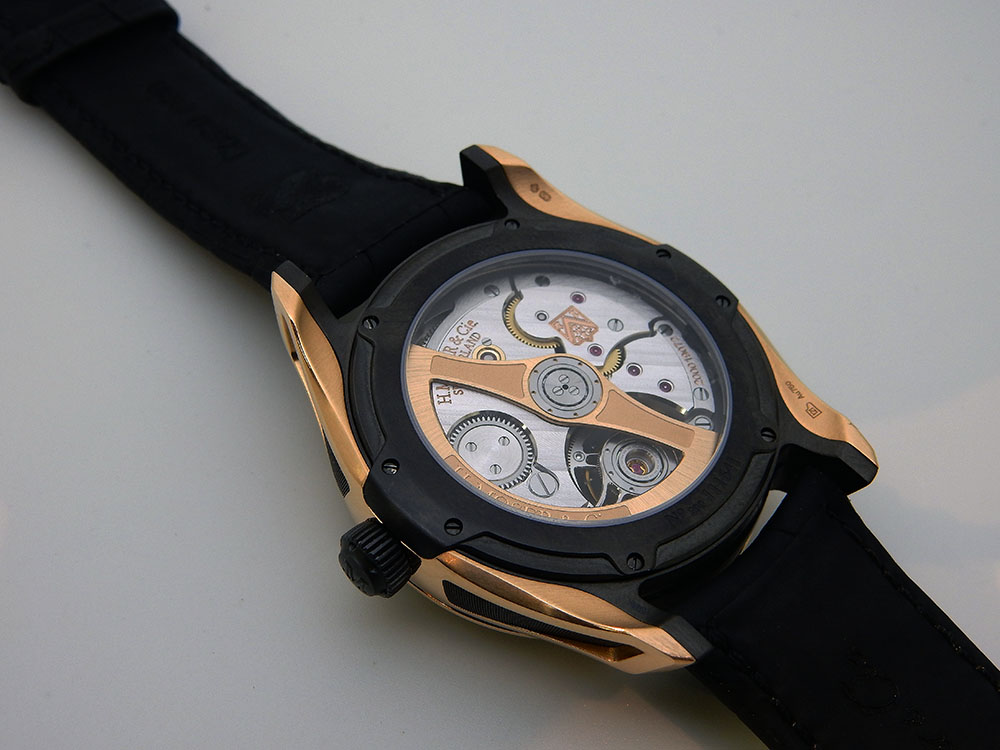 Something for the lady.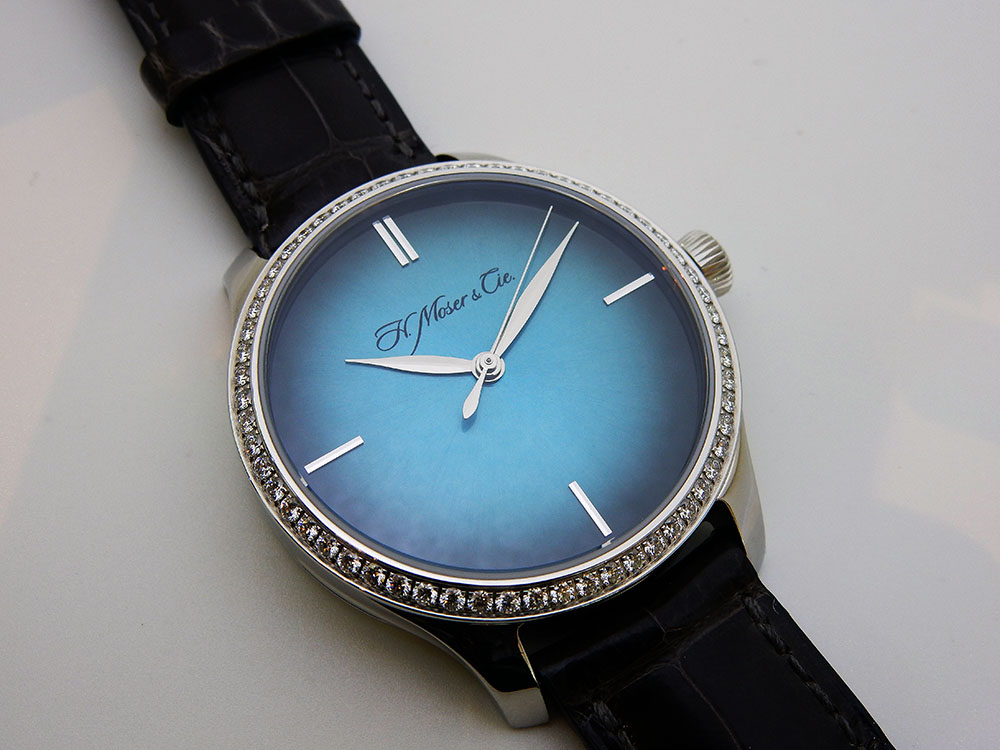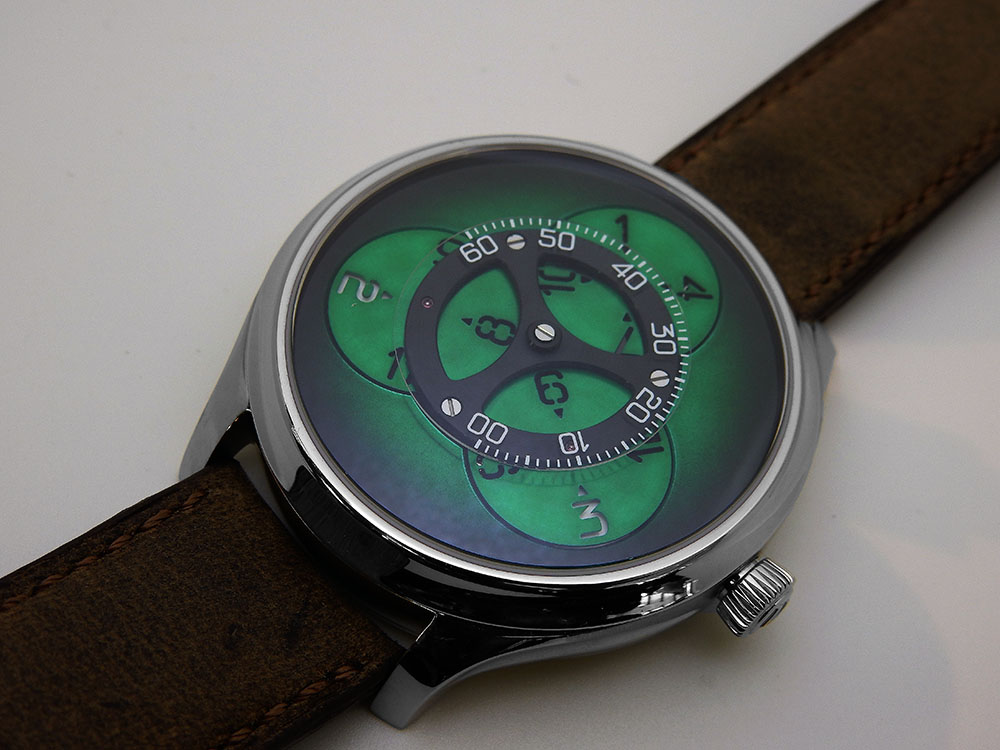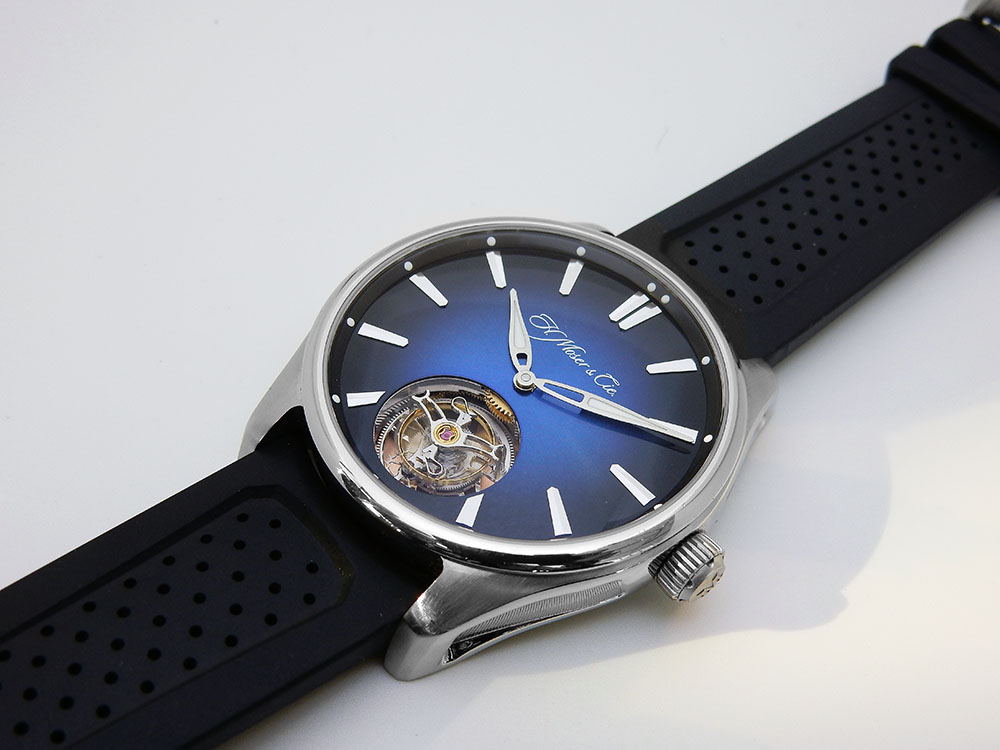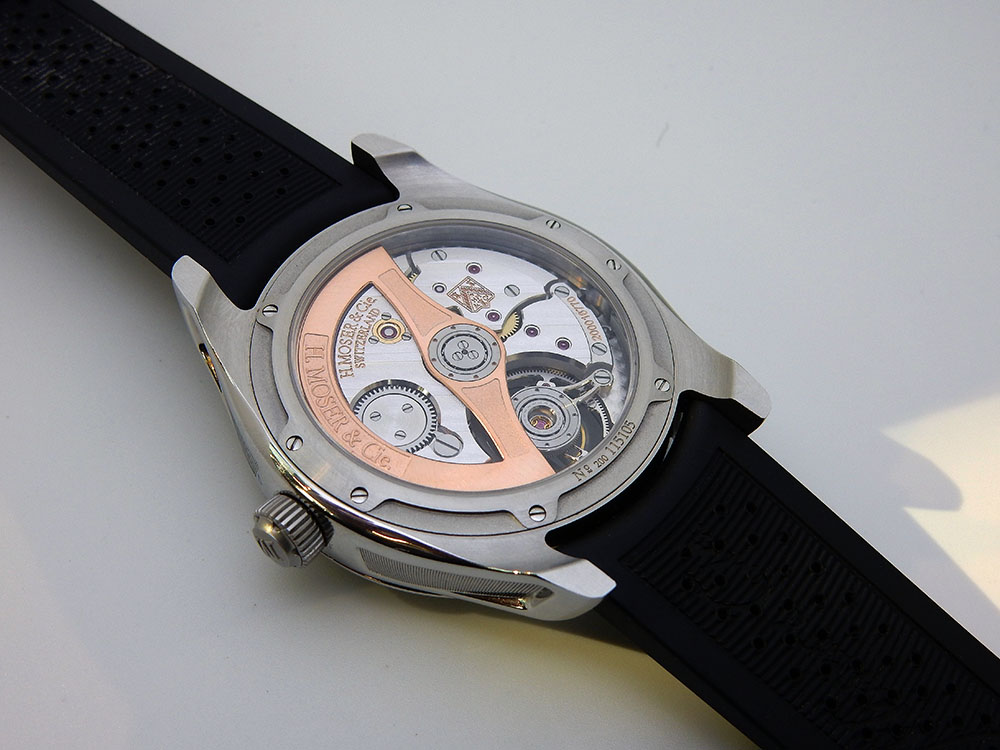 The 2019 Moser creation.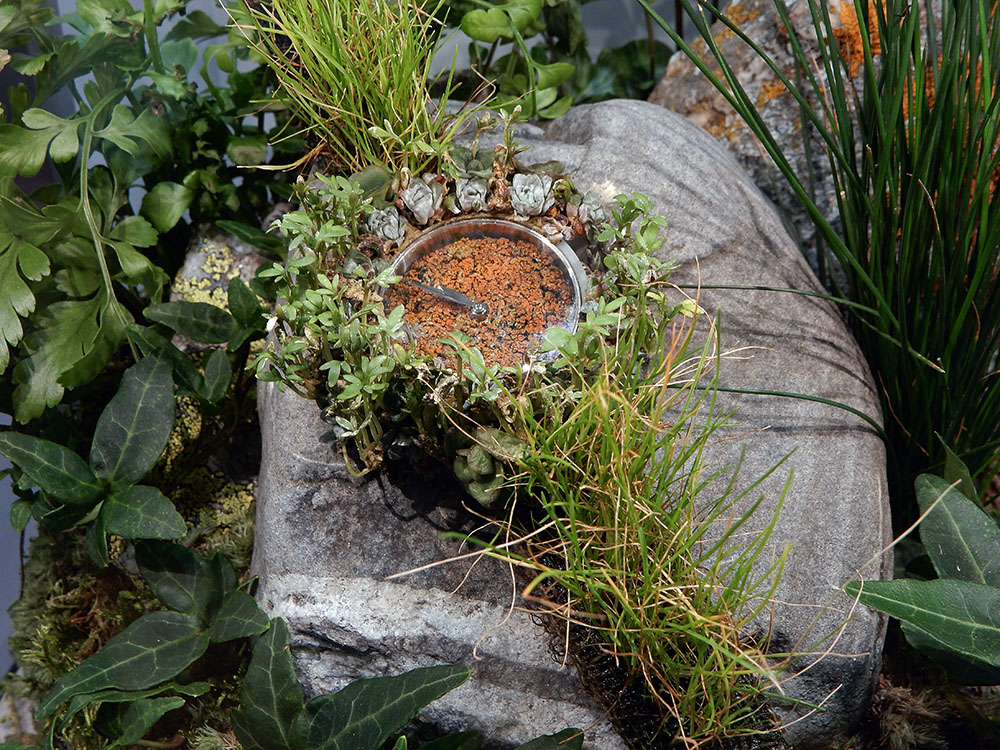 De Bethune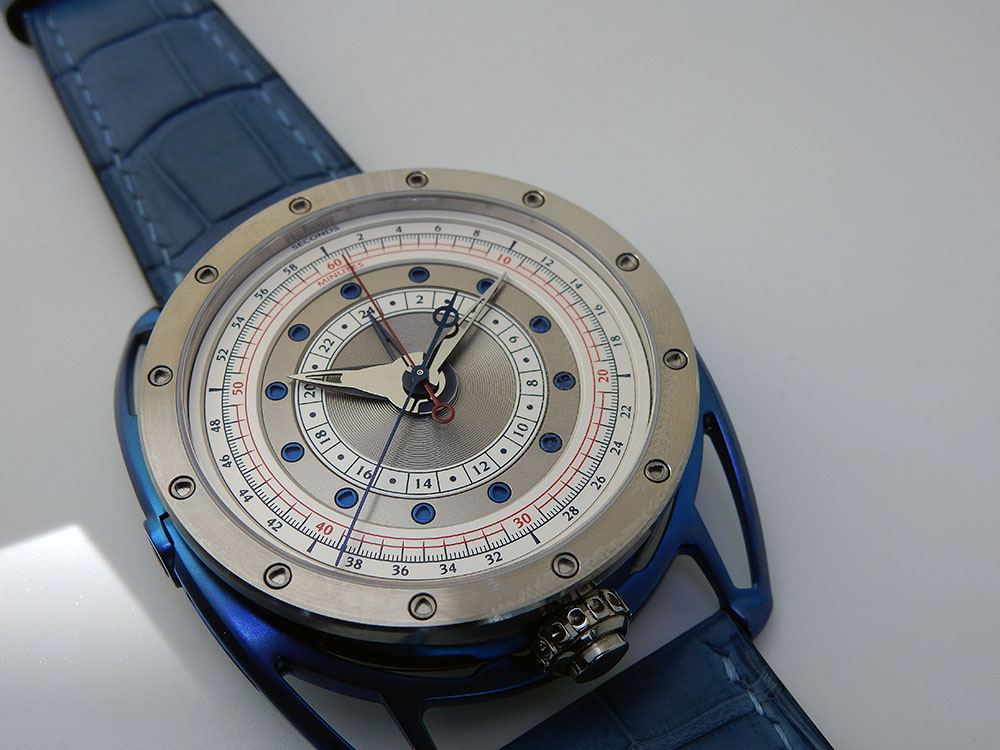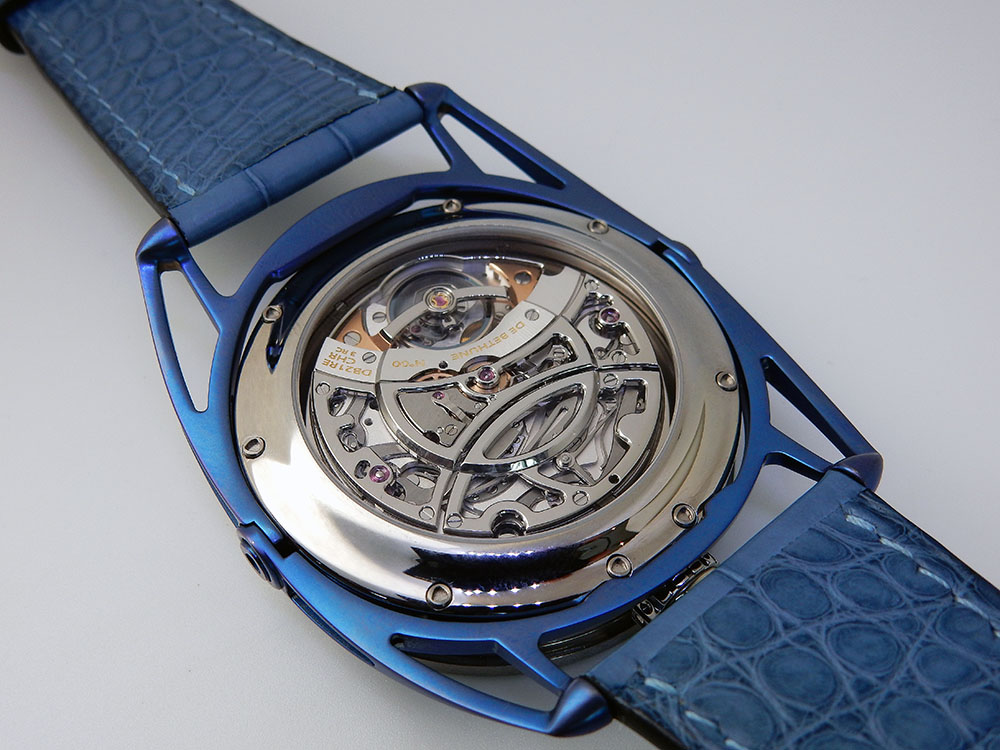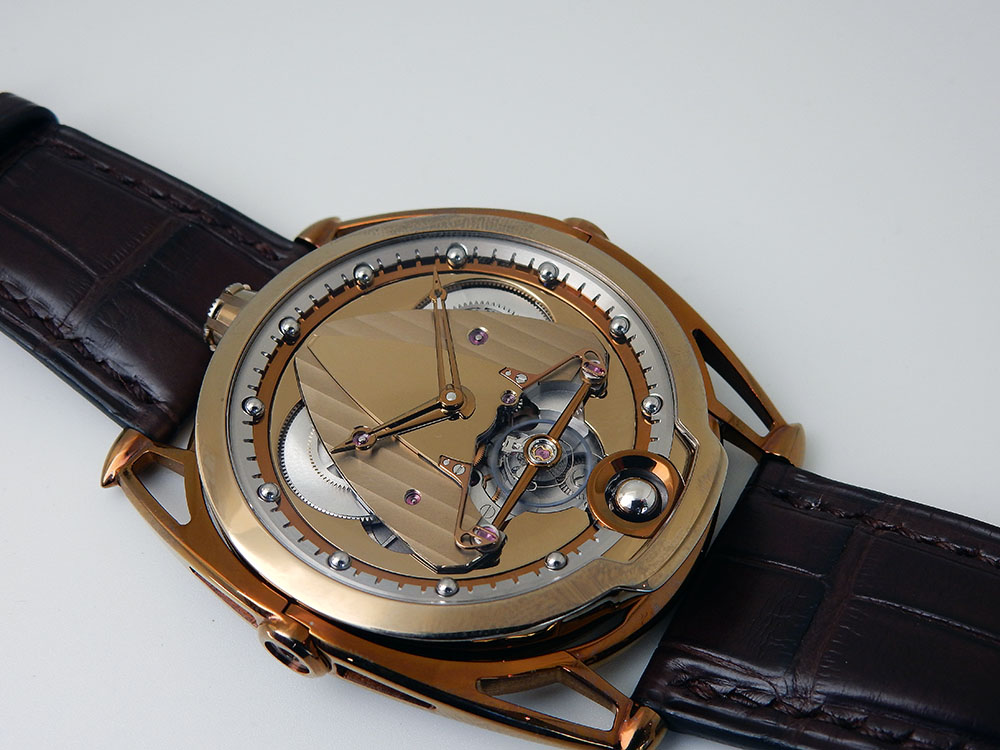 The turbine look.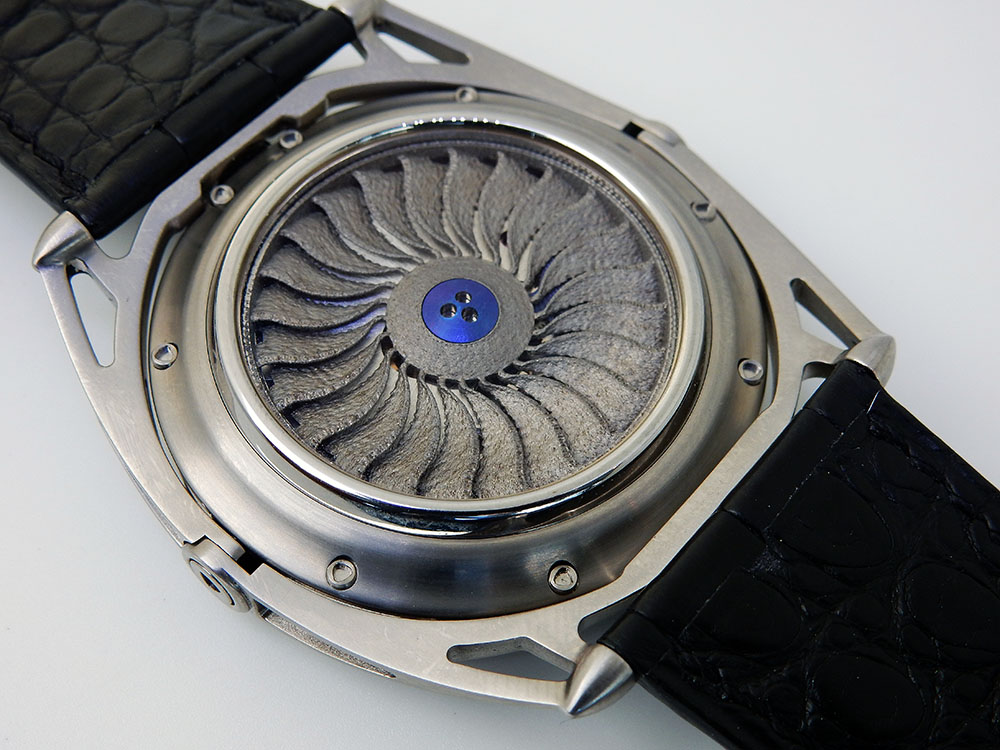 Ok, I went back to Rolex.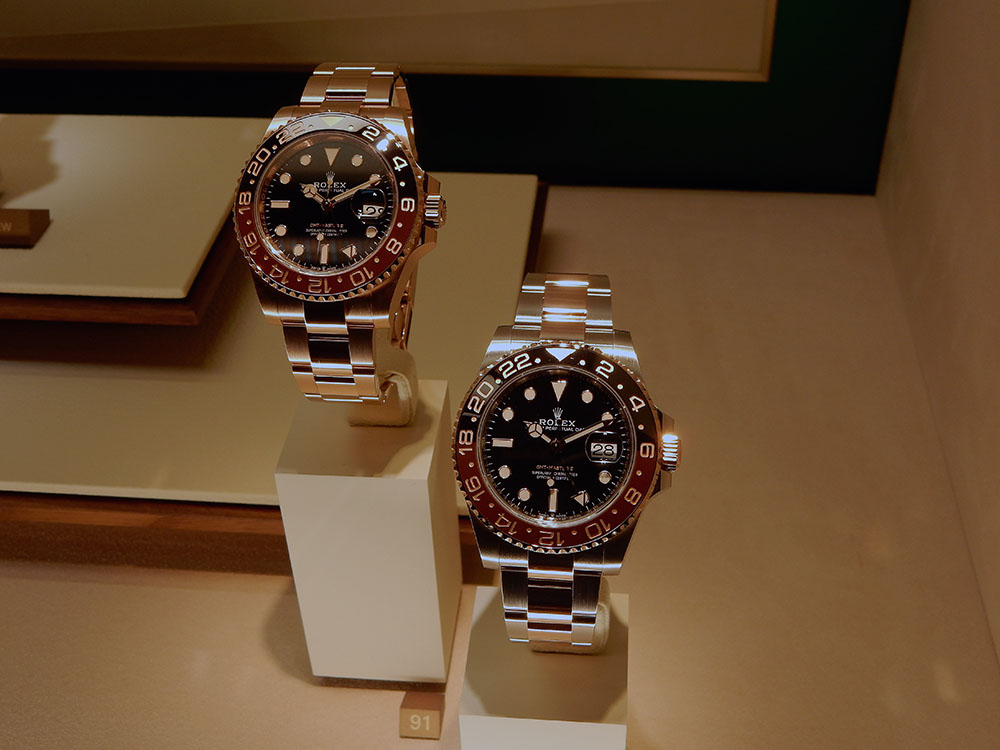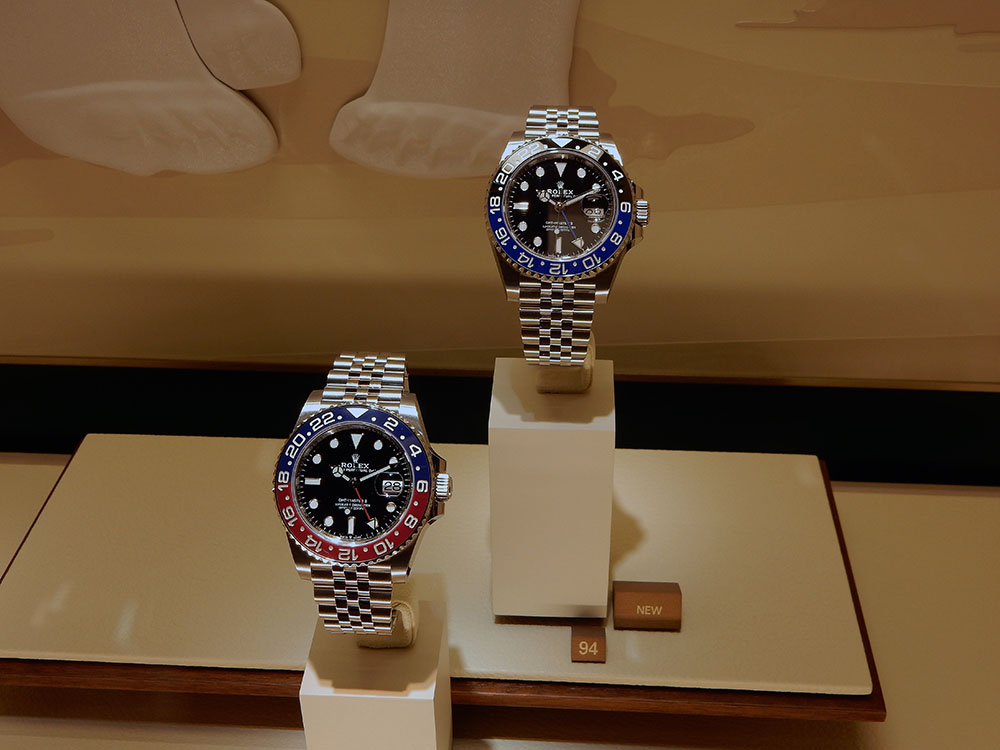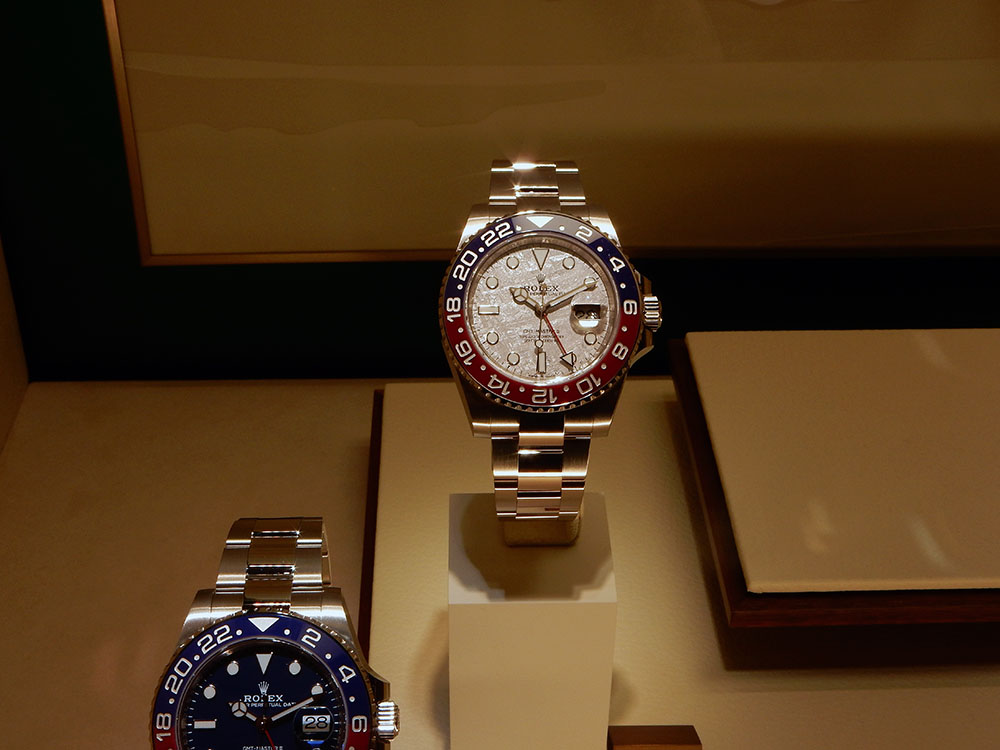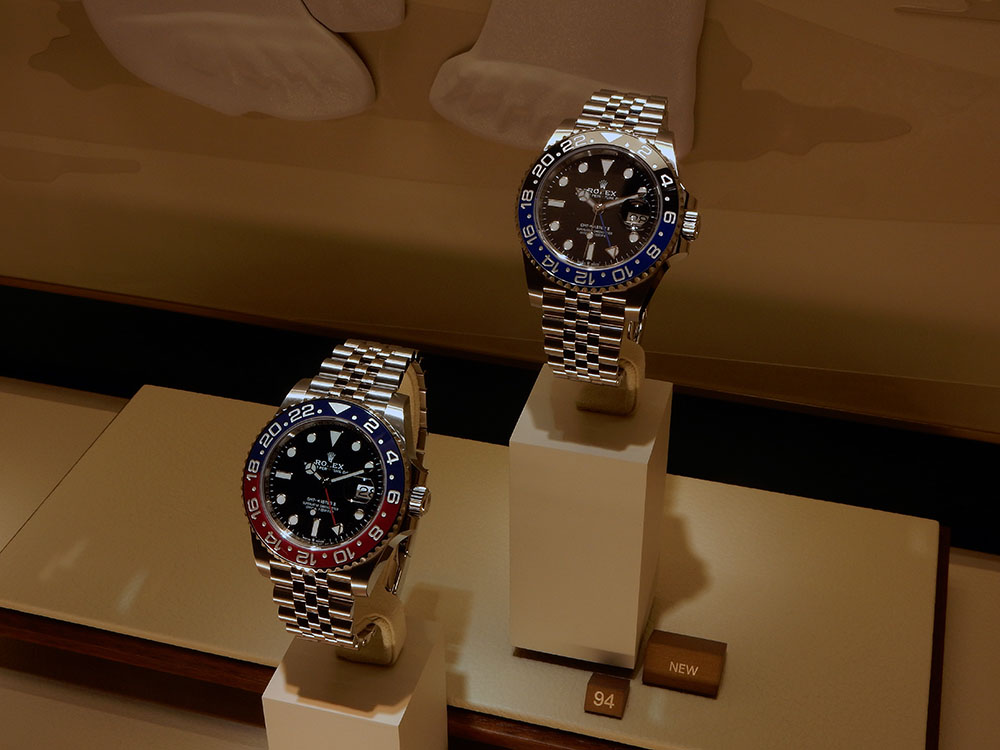 A TT Sea Dweller.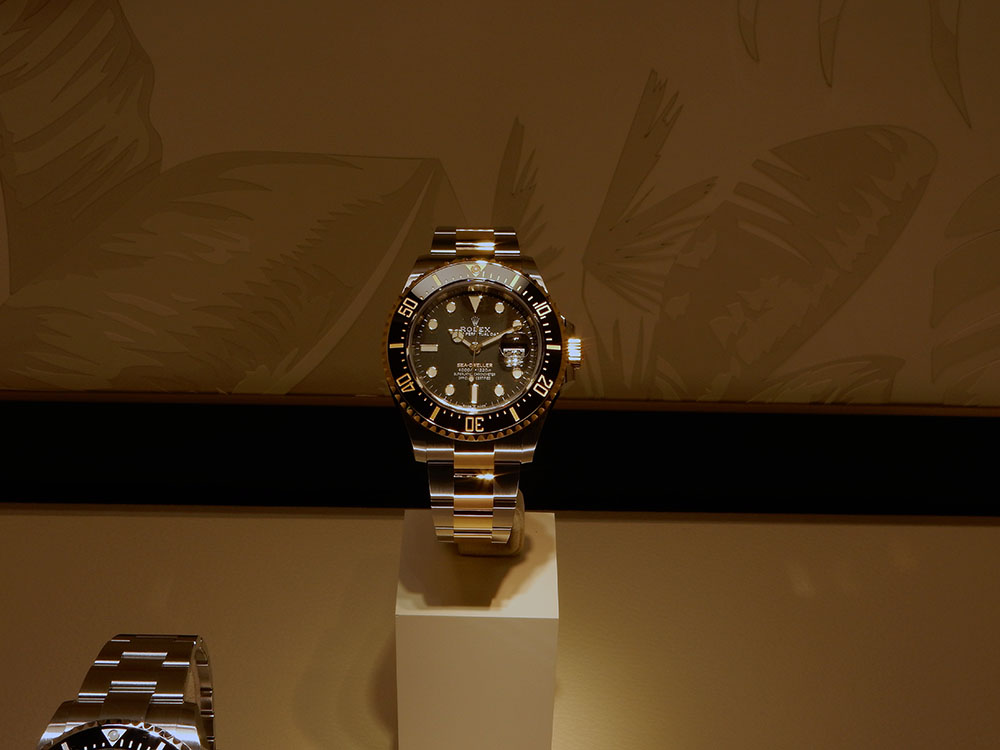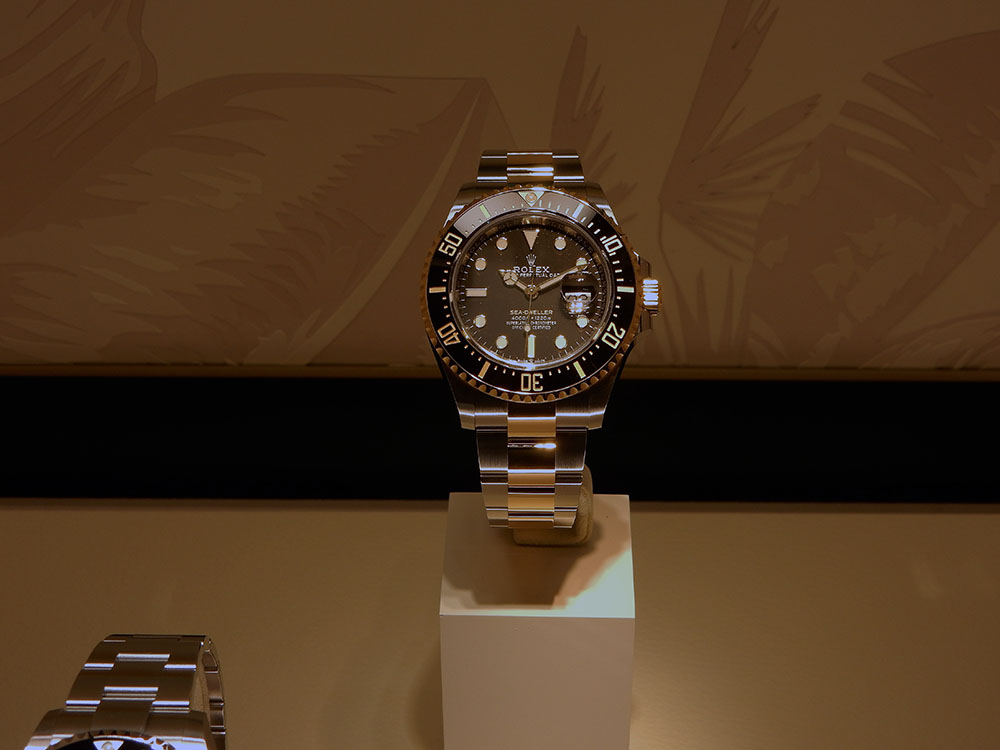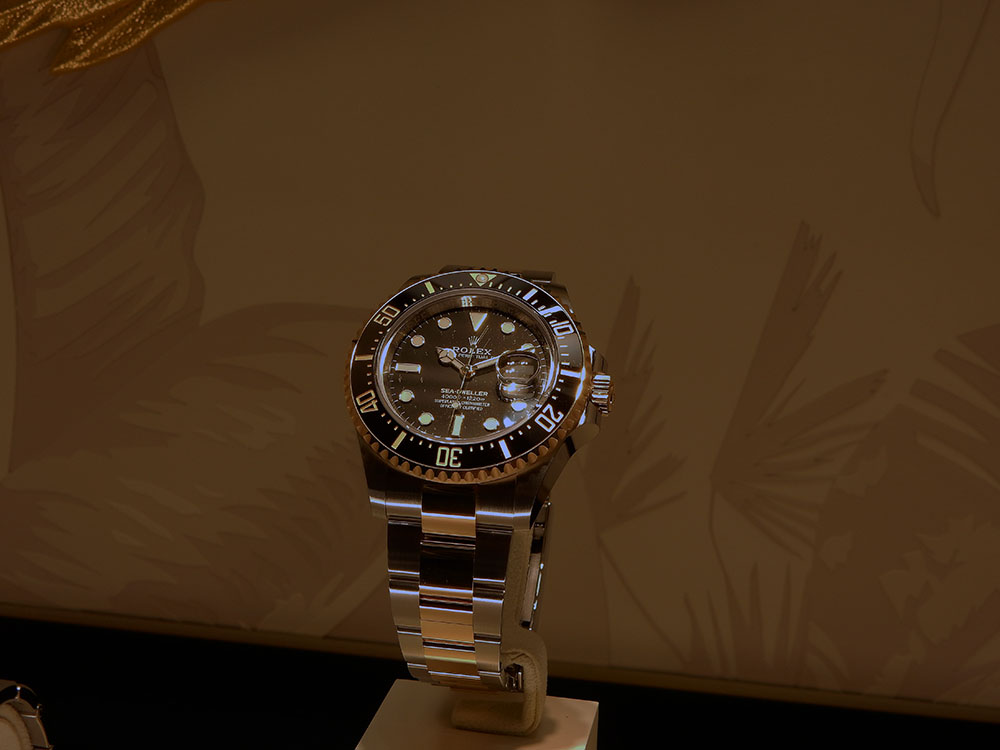 The 42mm WG YM with OysterFlex.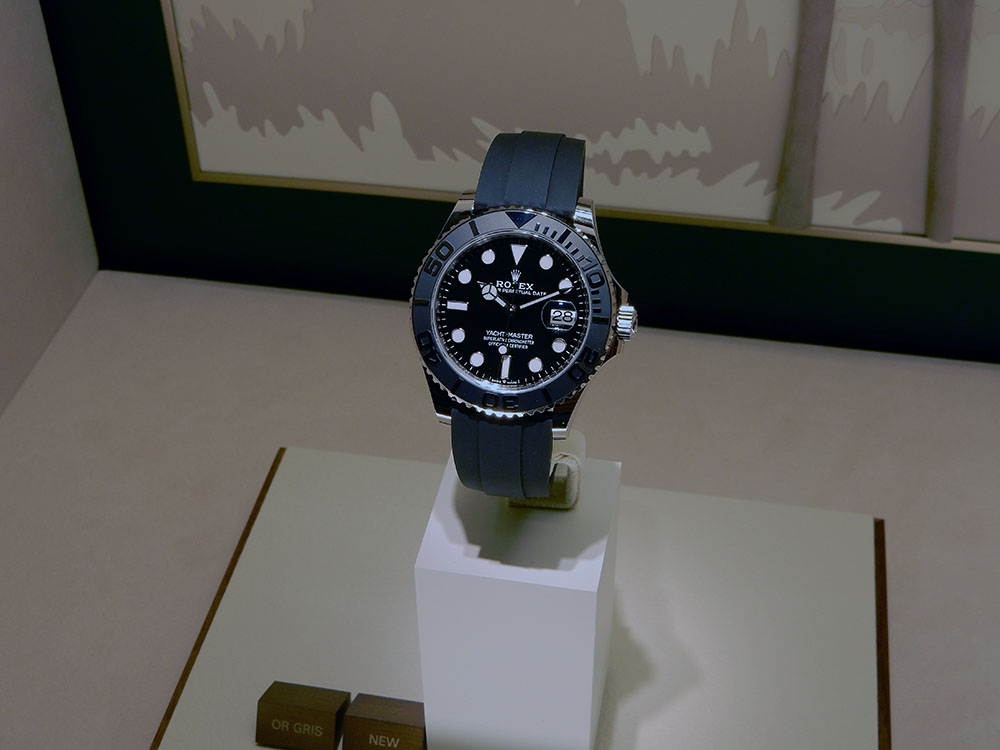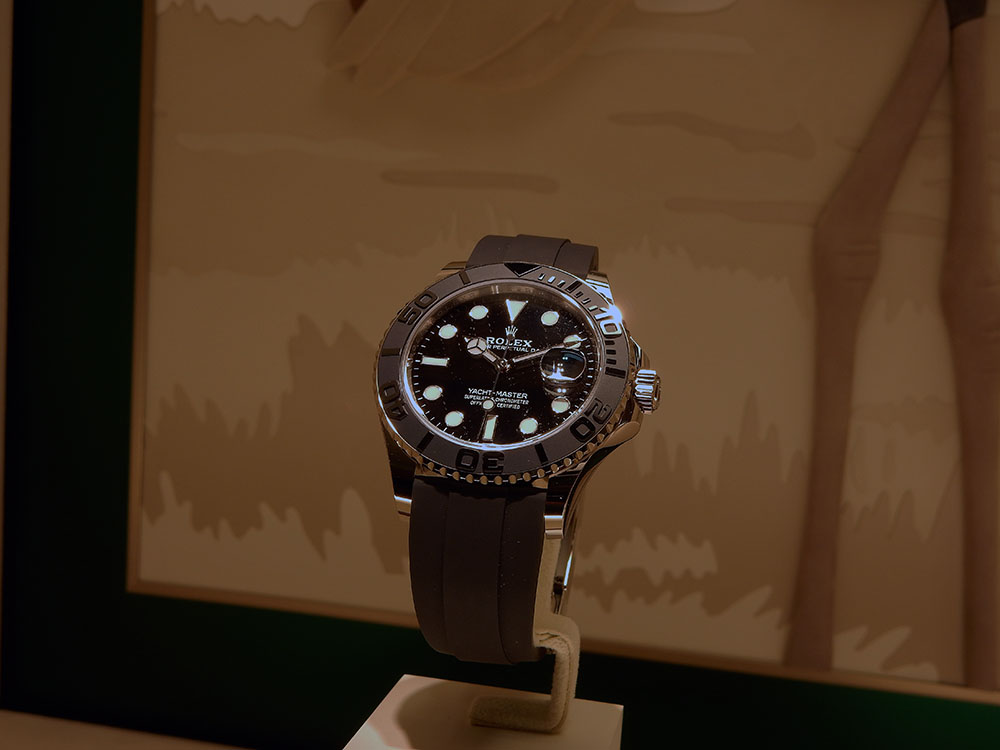 Next stop is at The Grönefeld Brothers that shows their new automatic movements.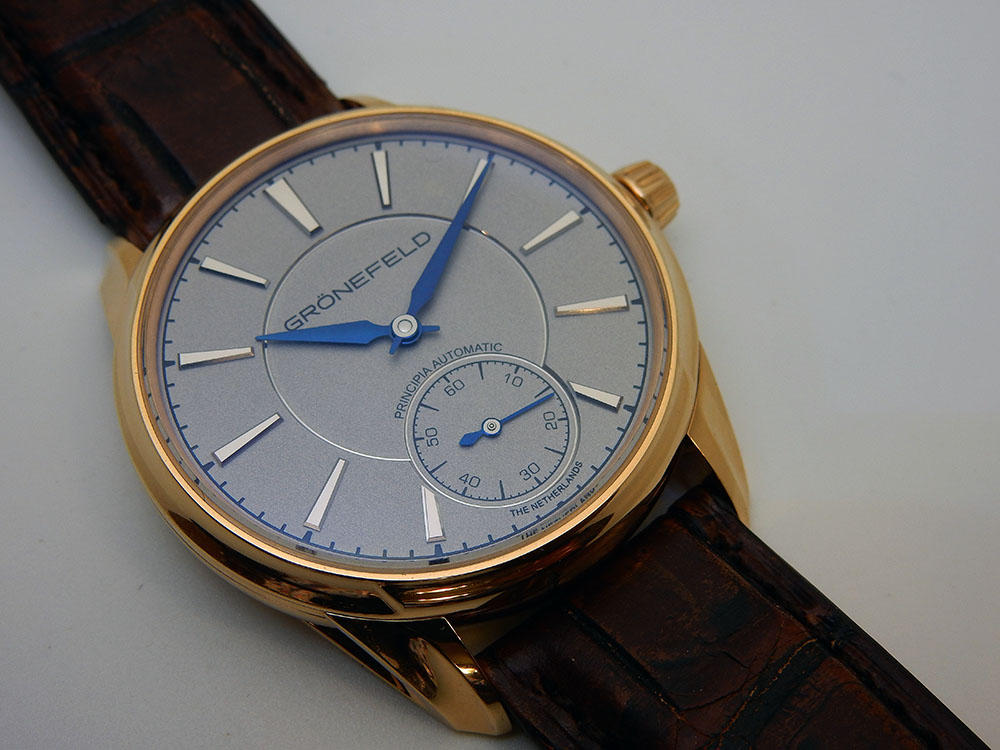 IMO it's a shame to hidden a movement like this with a rotor.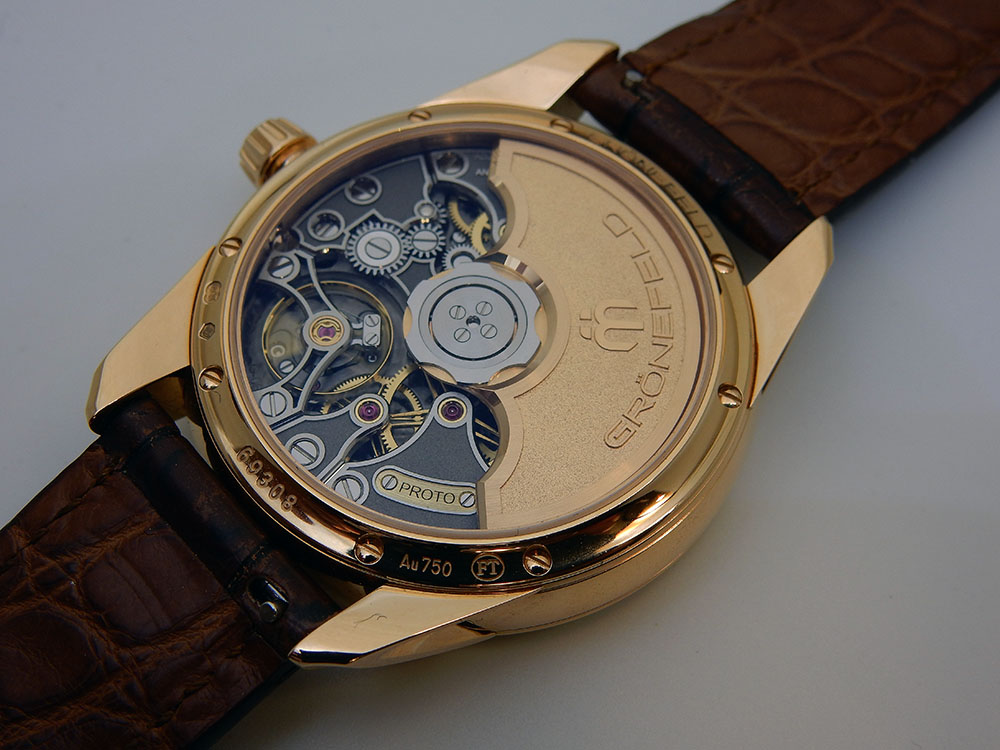 This color combination is so awesome.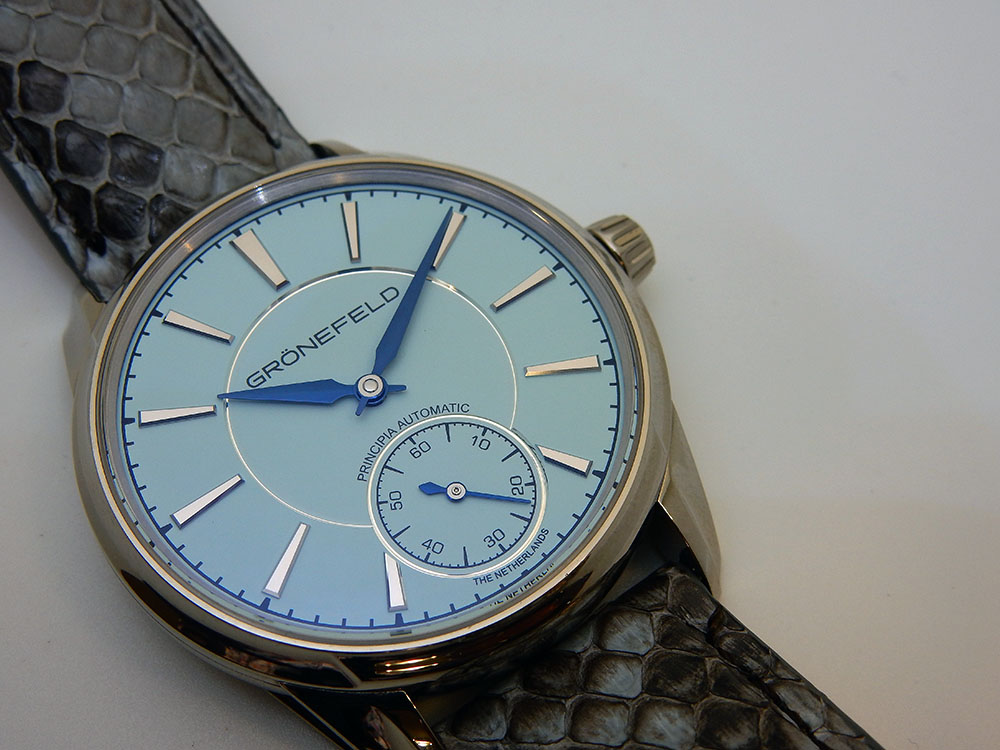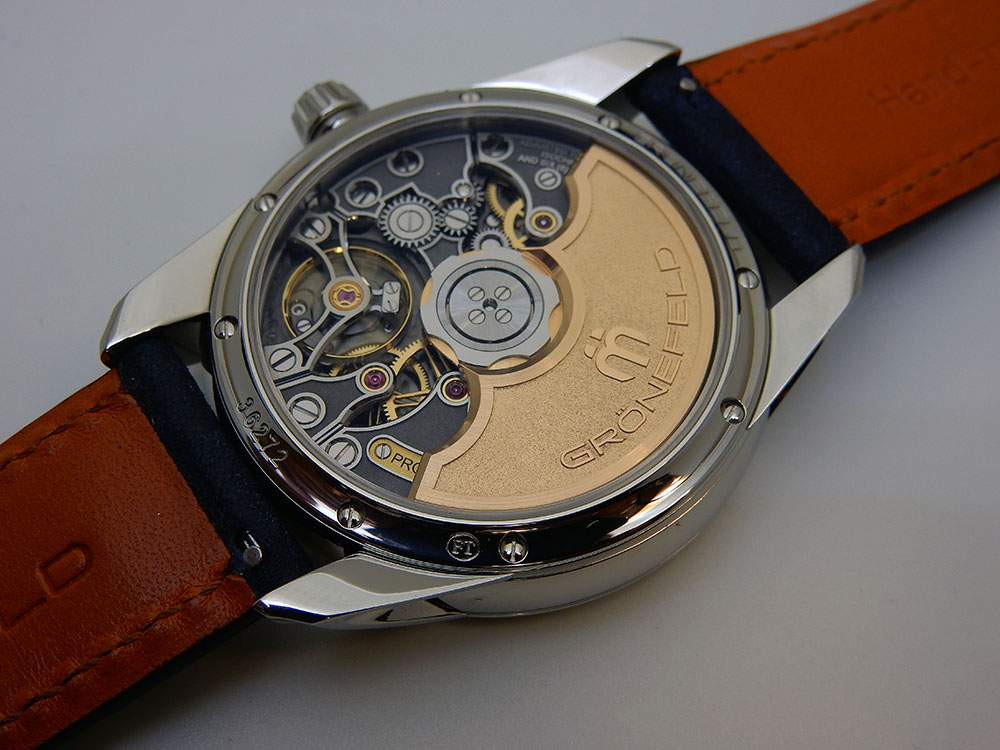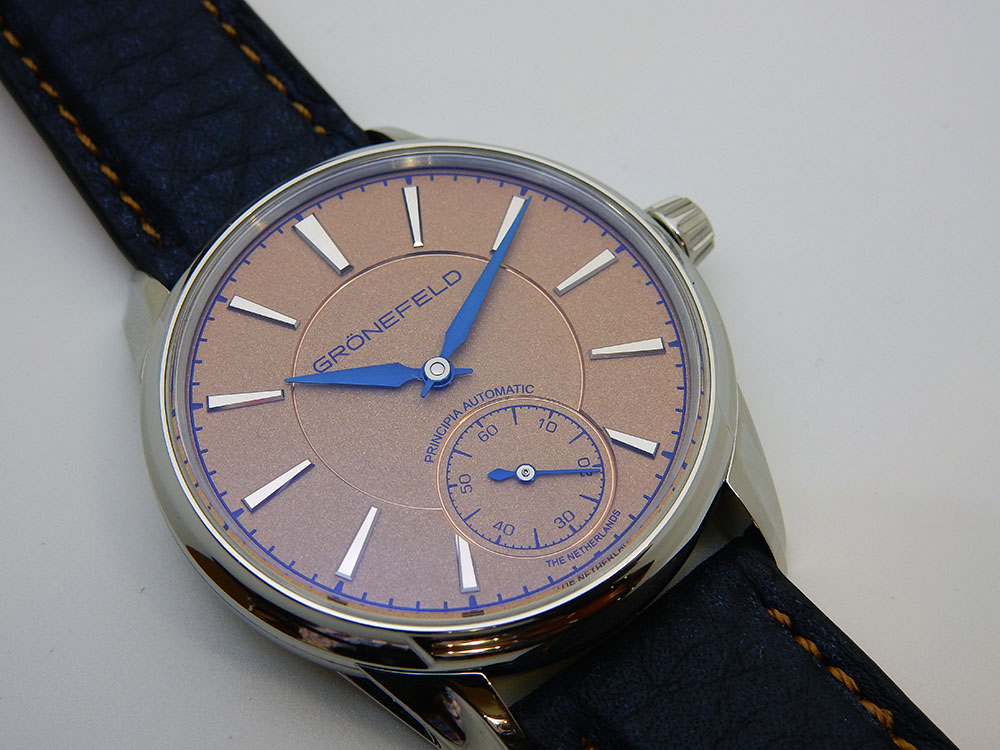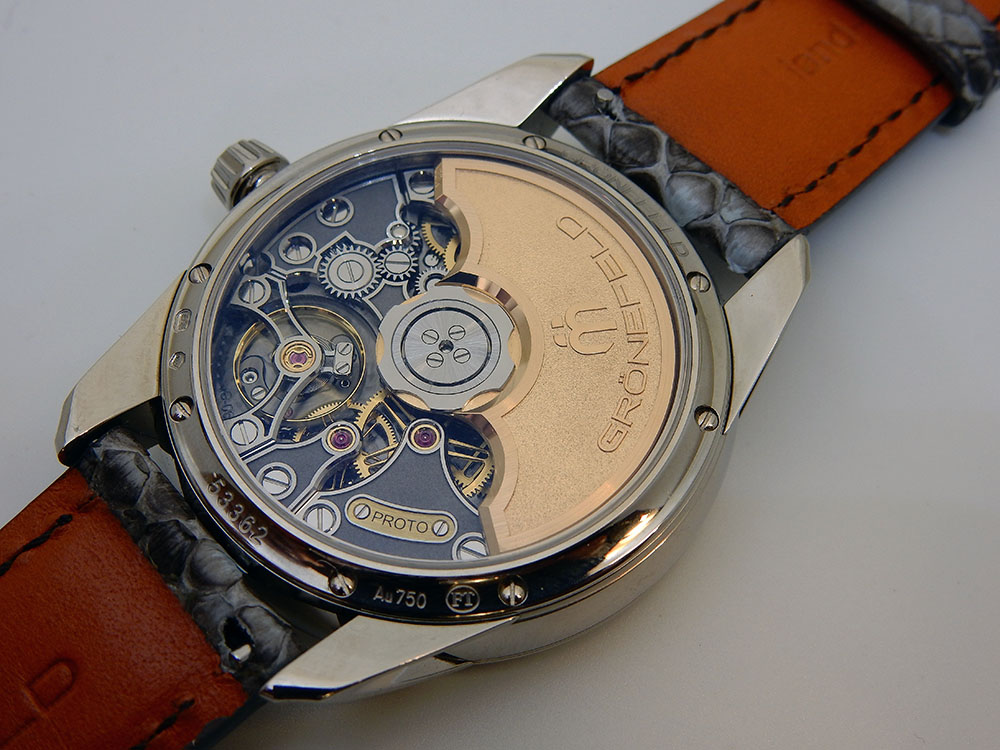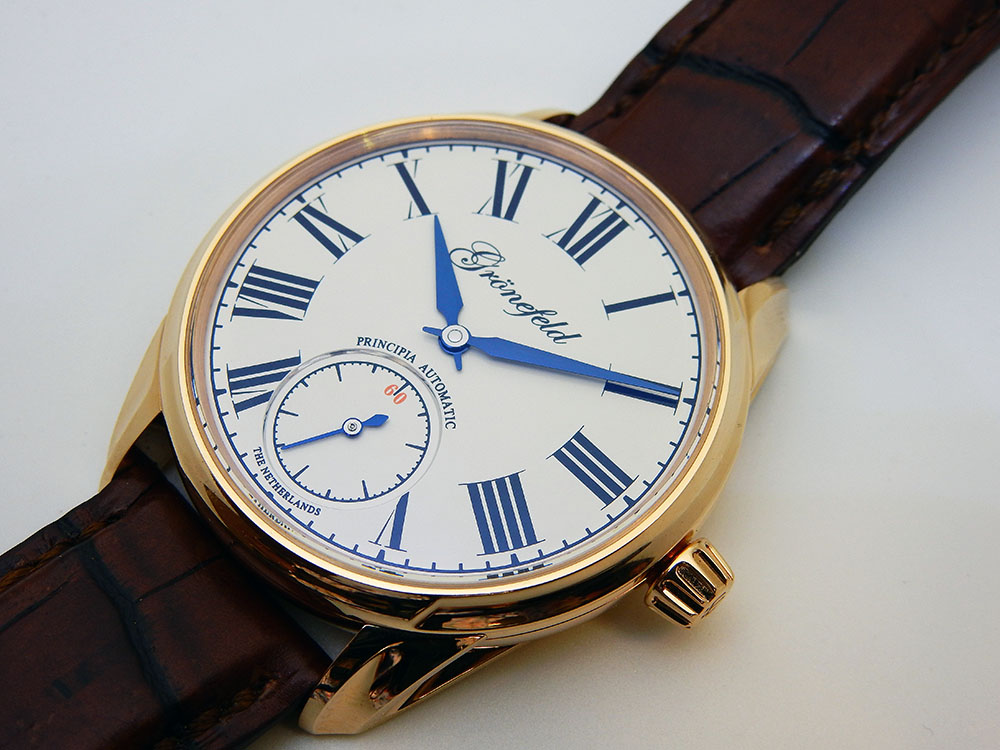 The 10 year celebration Tourbillon.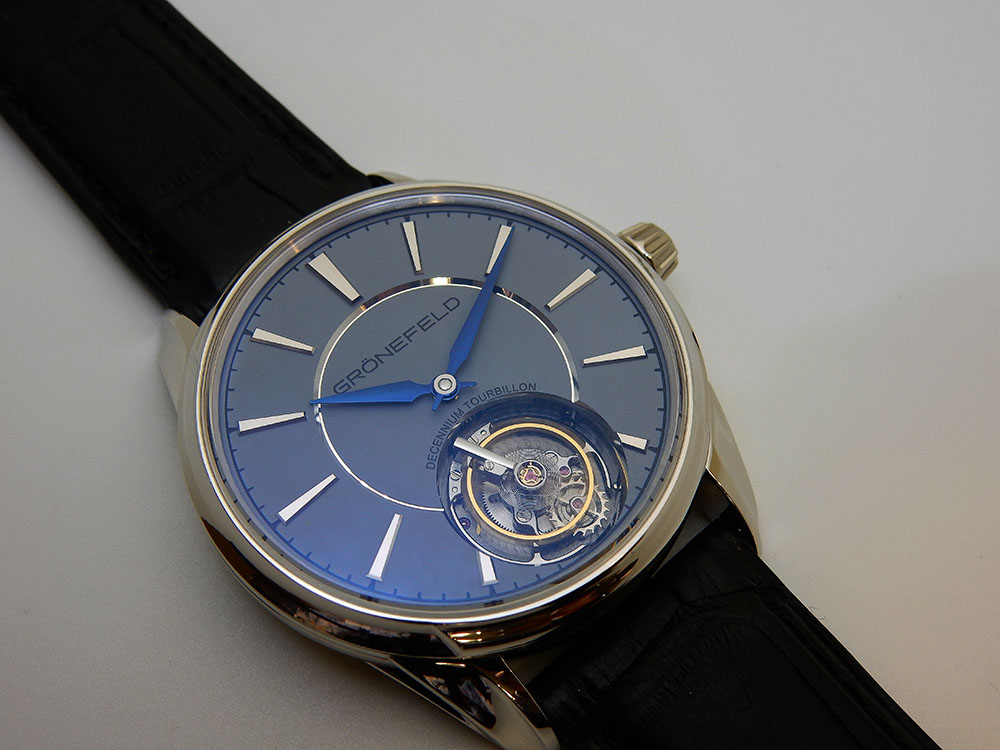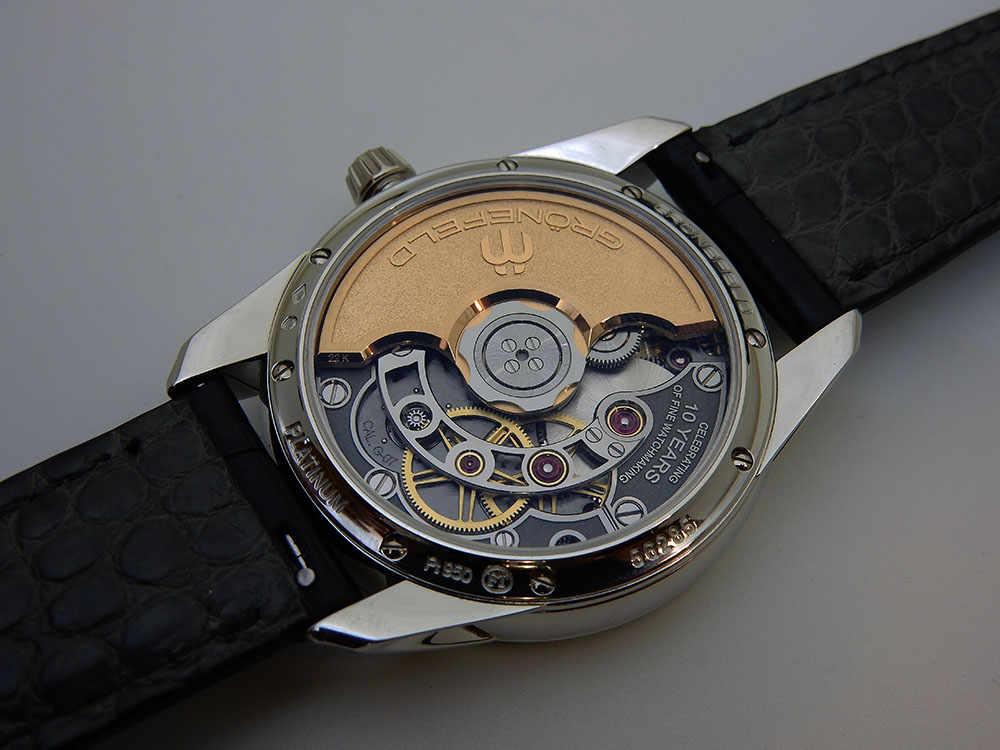 The coolest nails at the fair was on a friends daughter.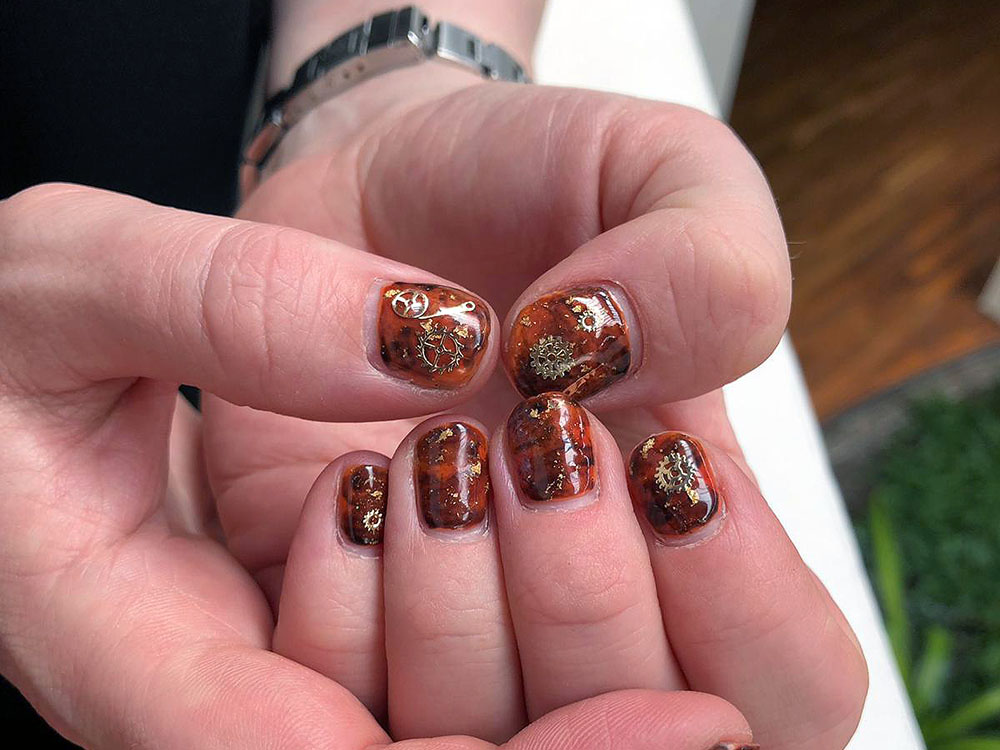 Porsche Design have some nice cars at their both.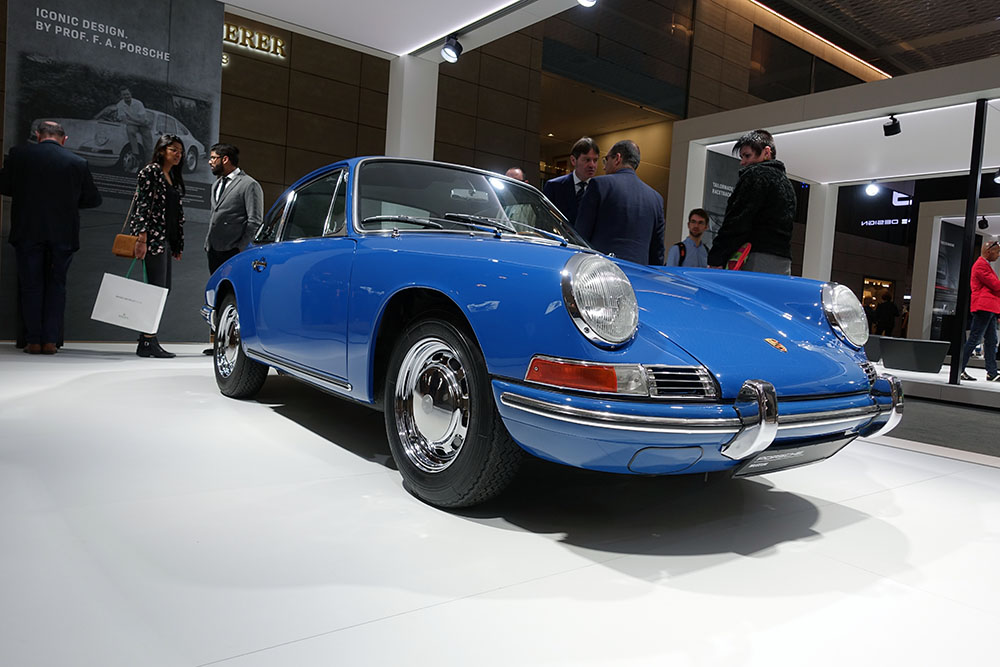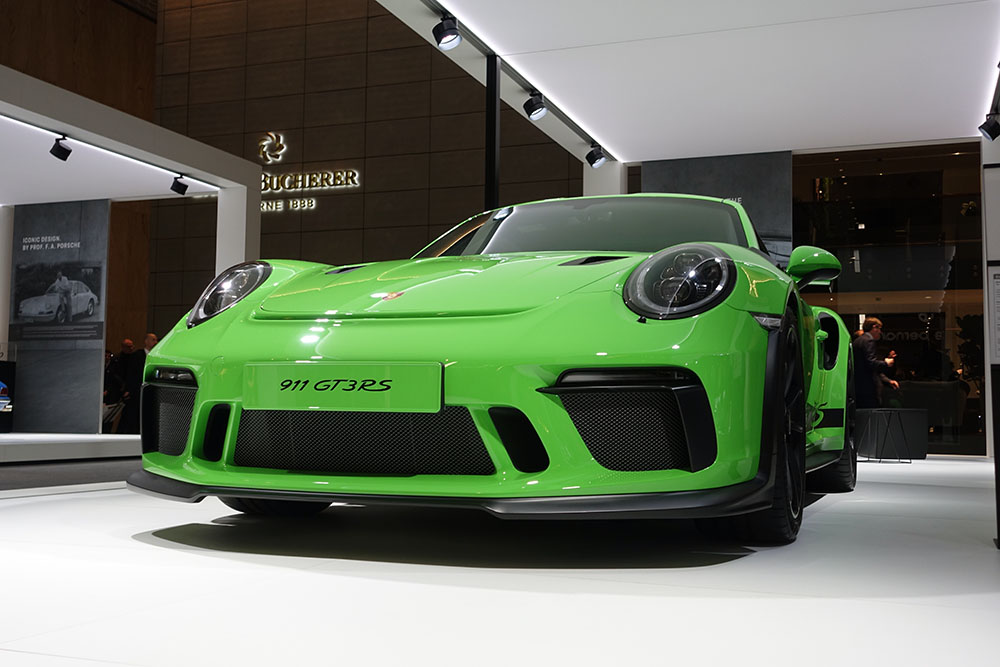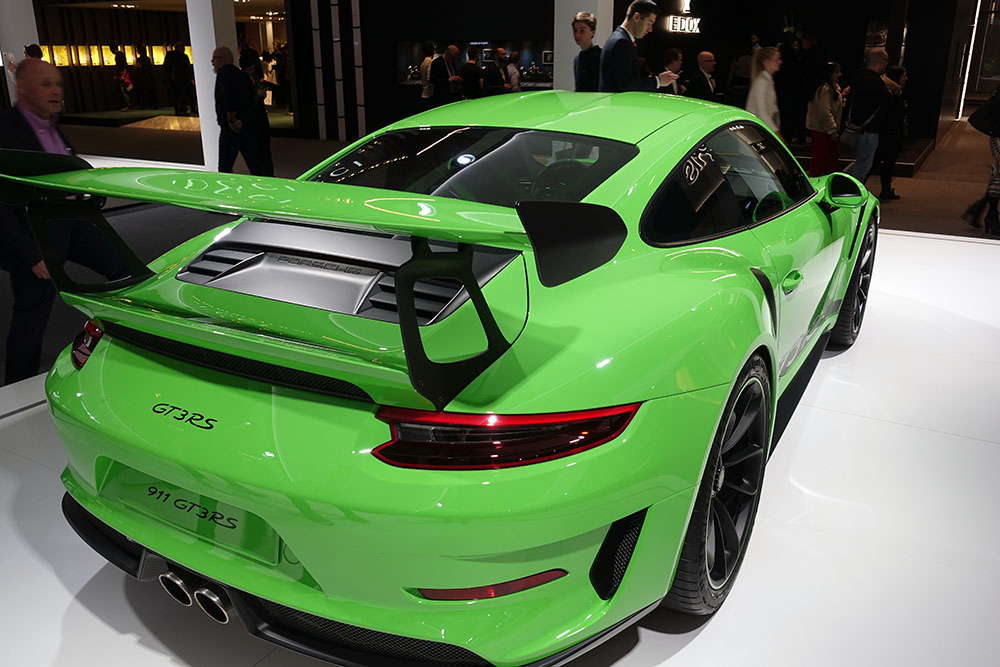 A few new Patek's.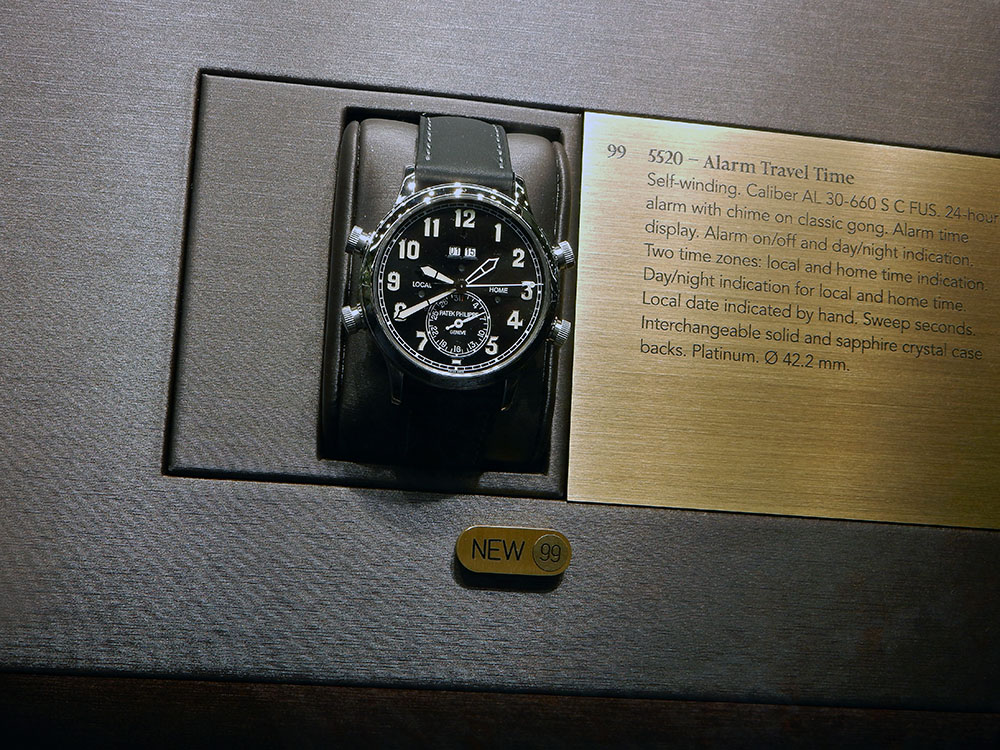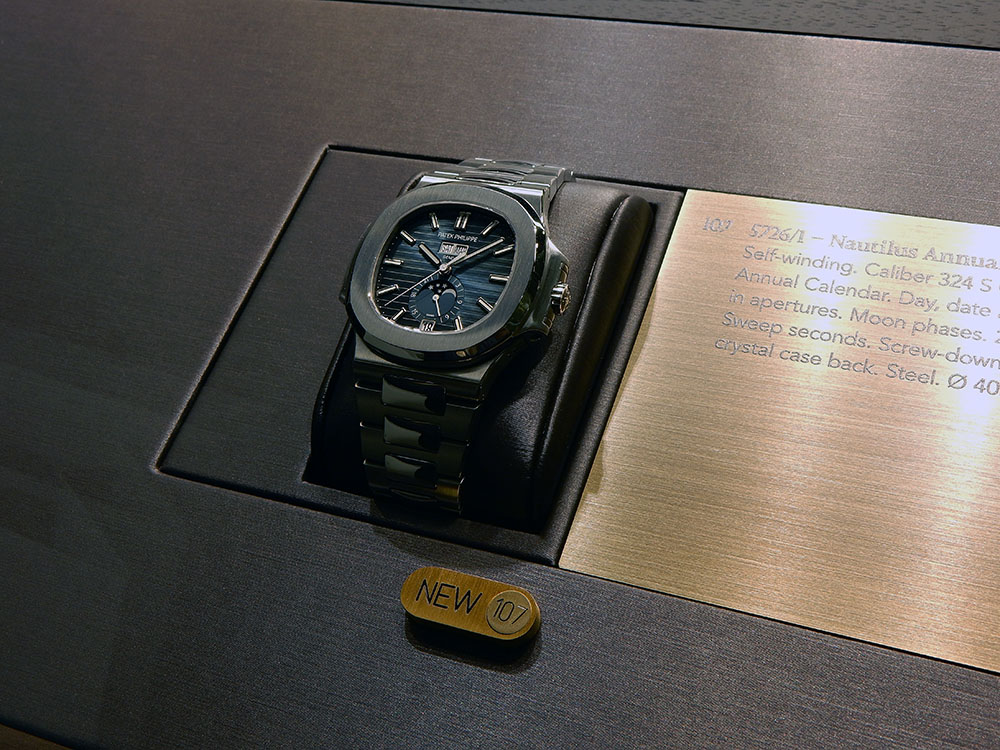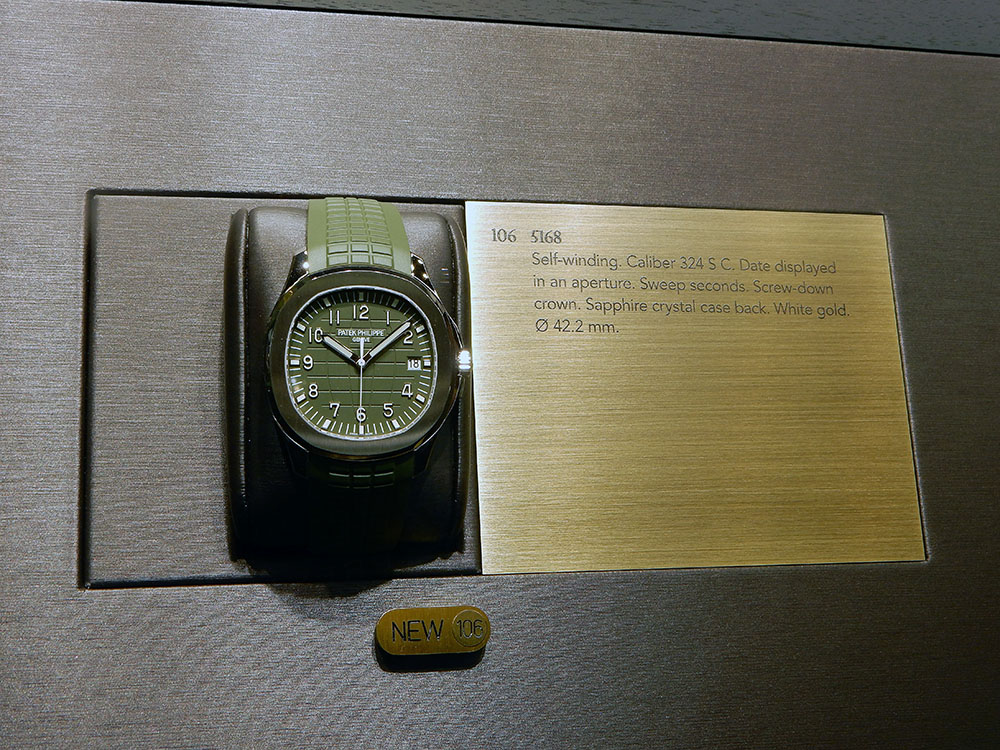 This is hard work.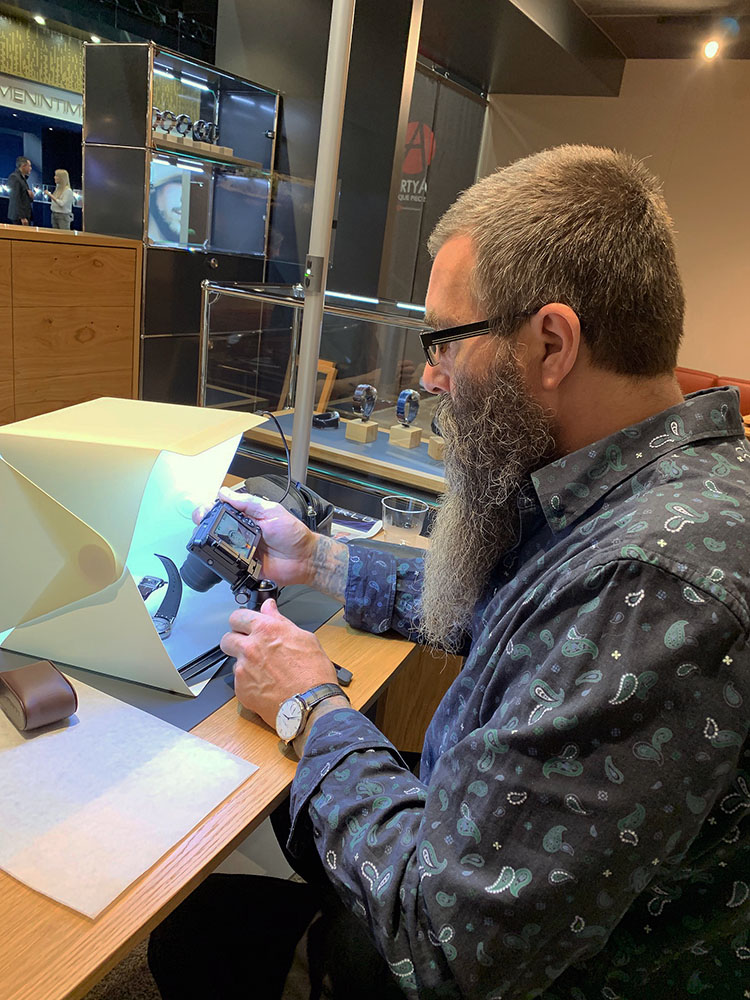 Next stop at MB & F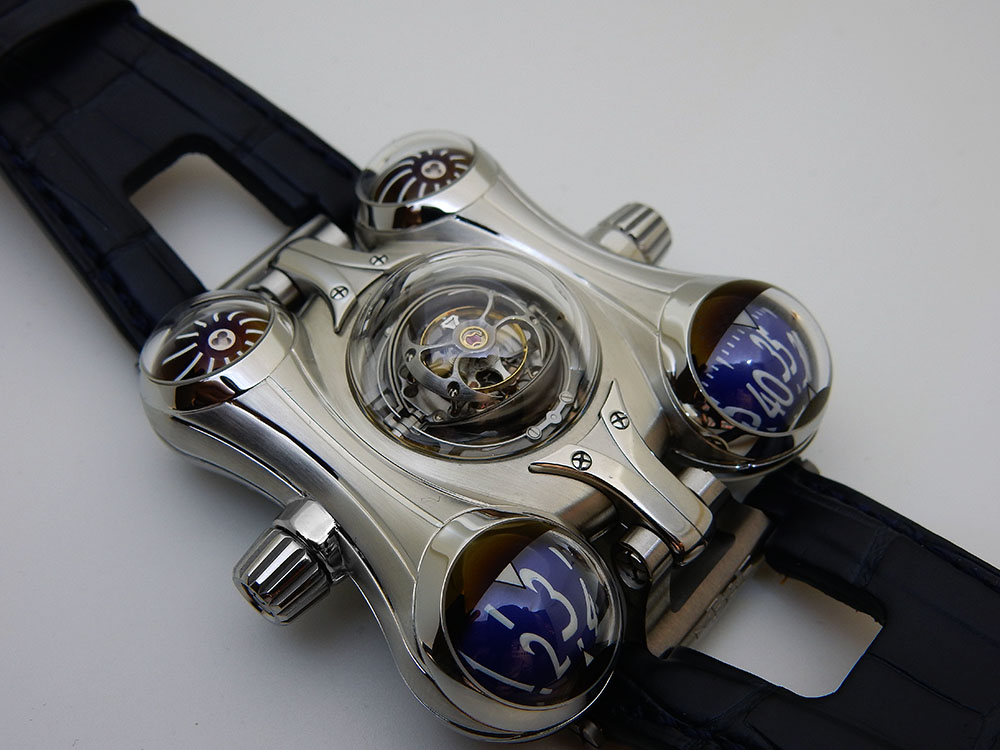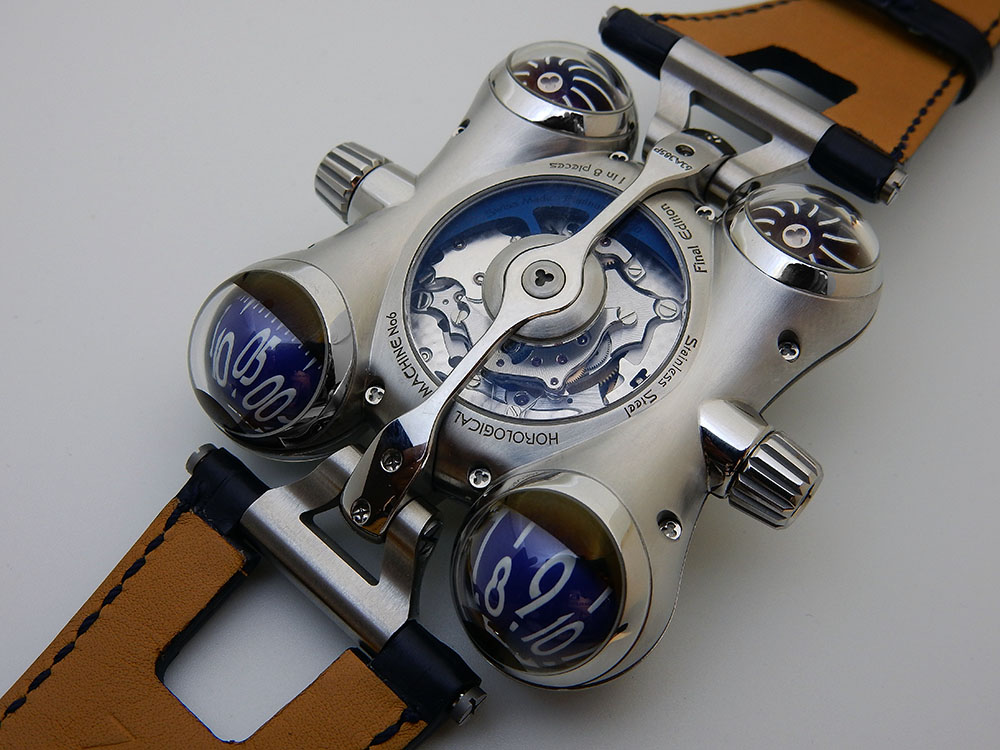 This year they focus on ladies.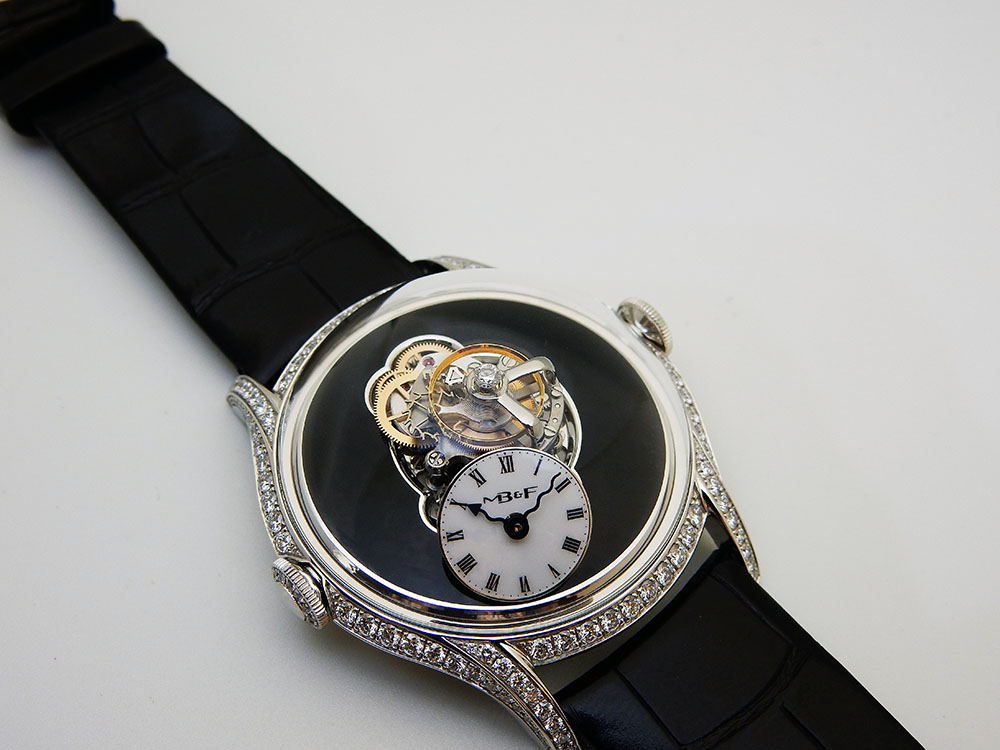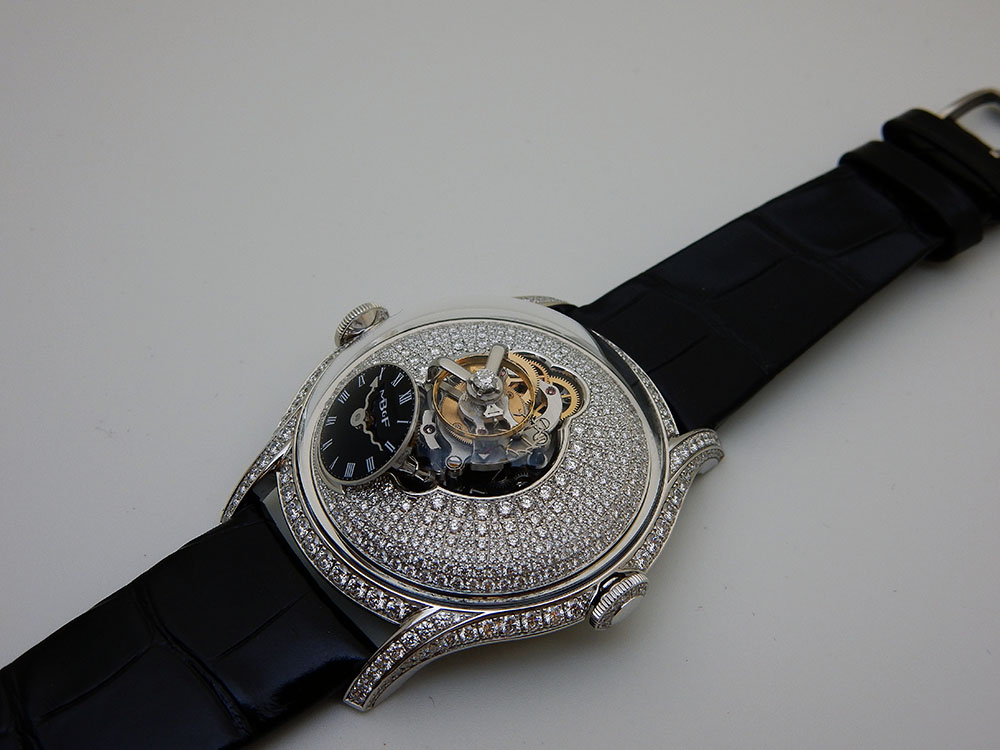 Super doomed.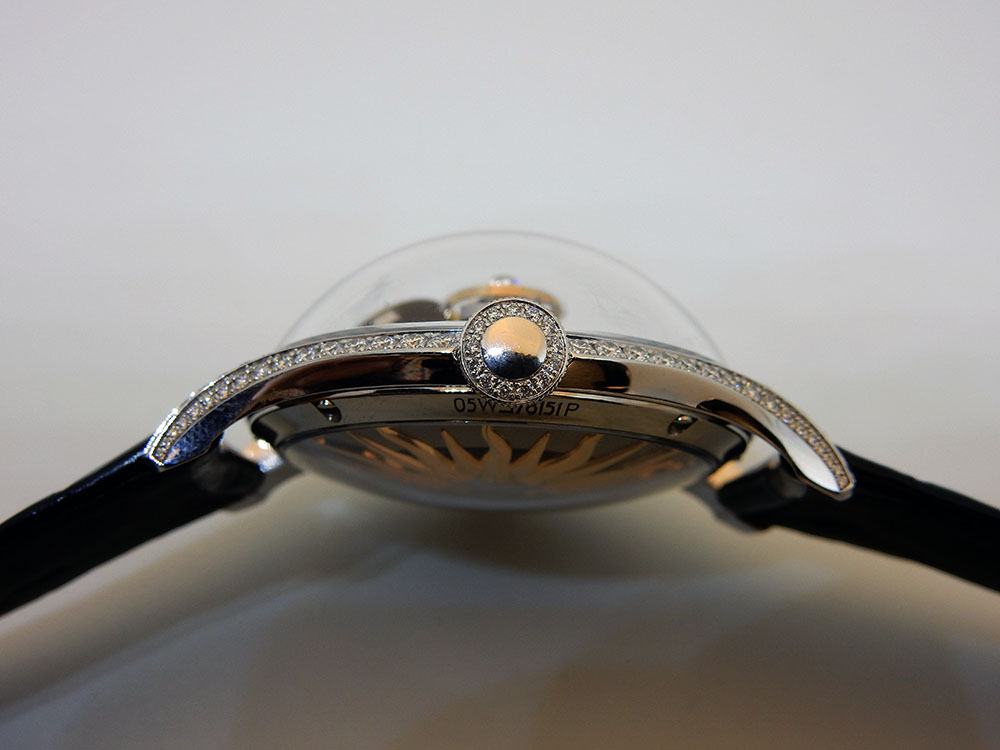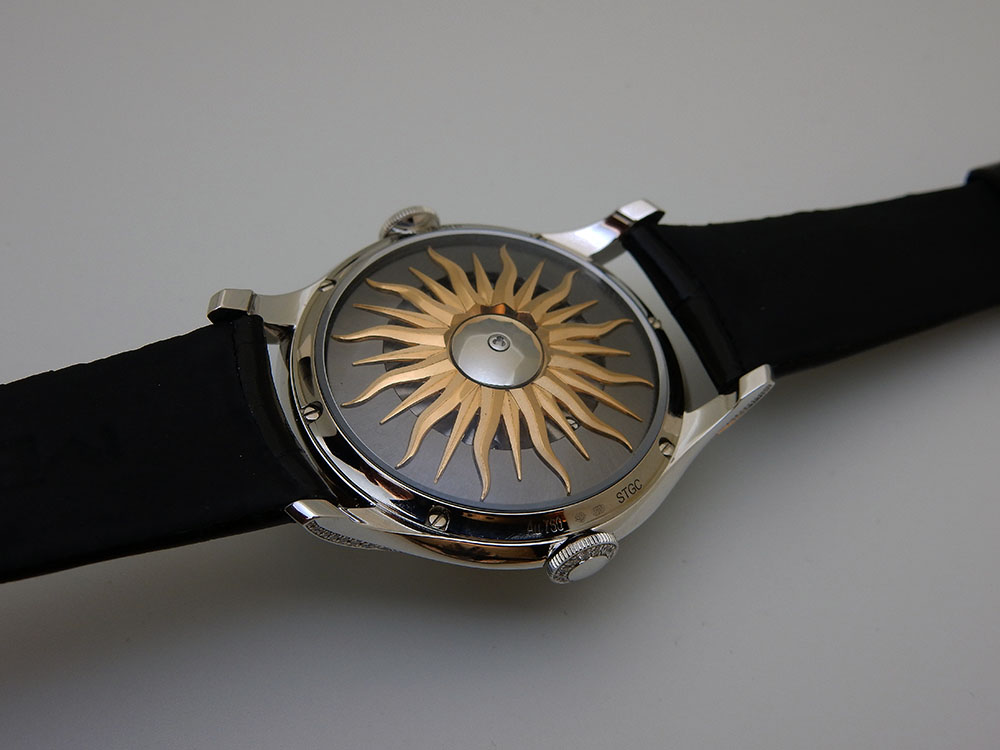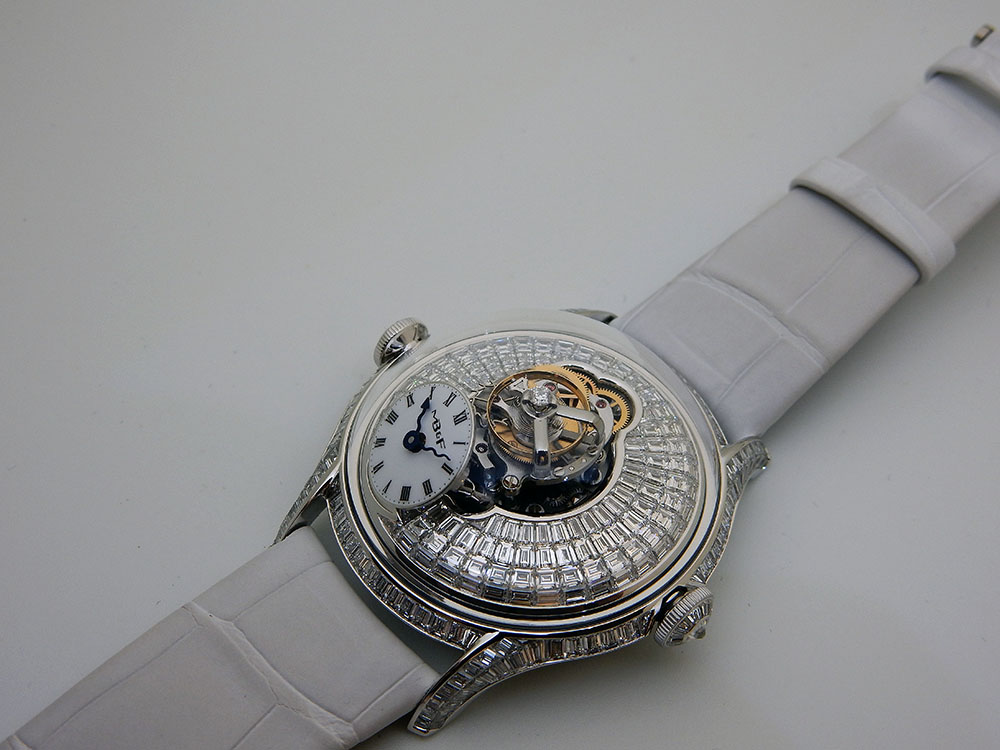 A few complications.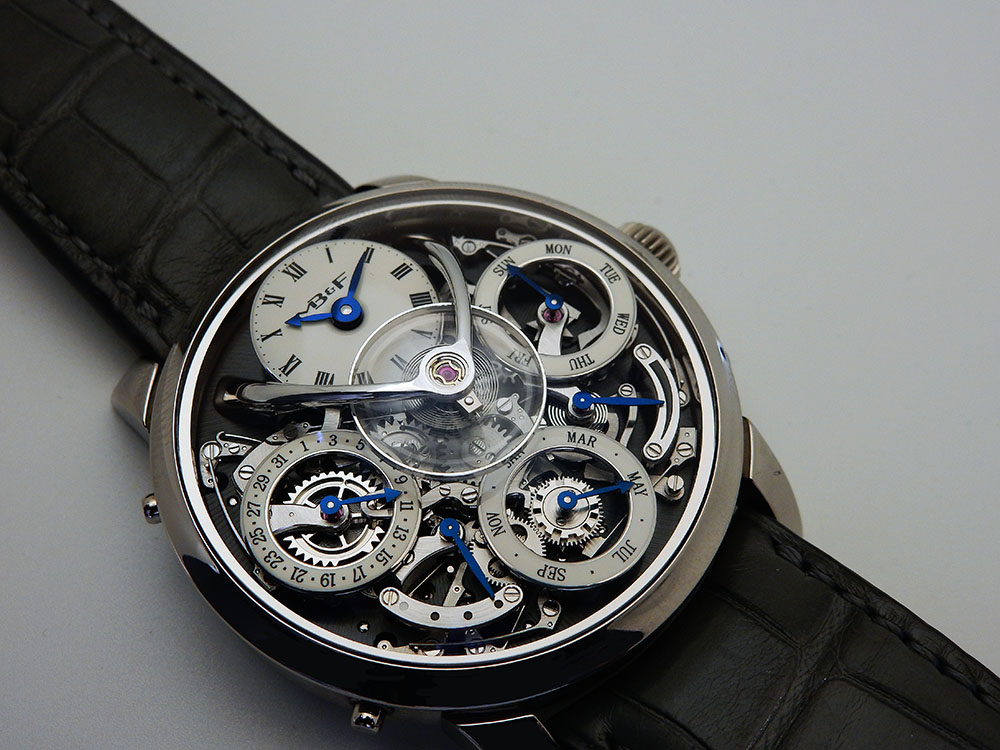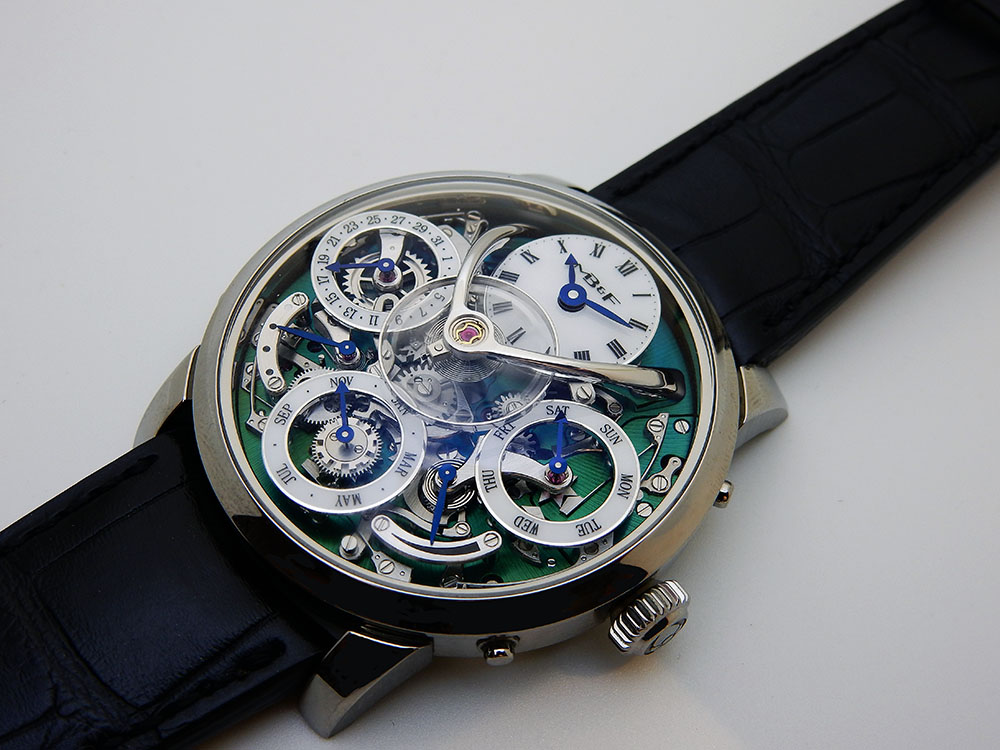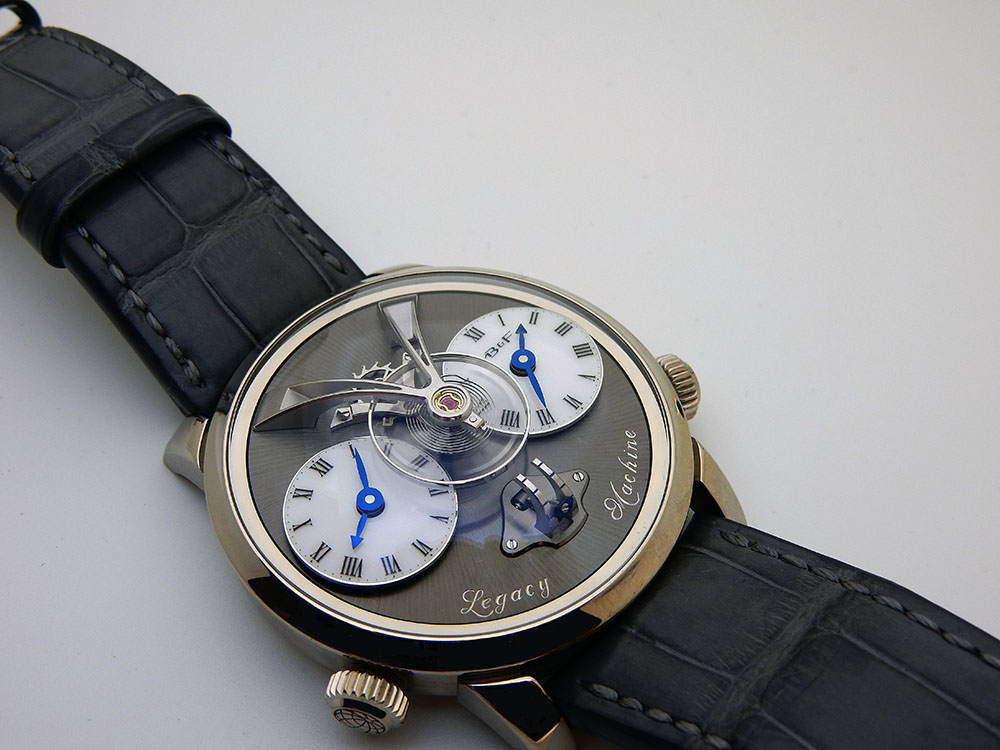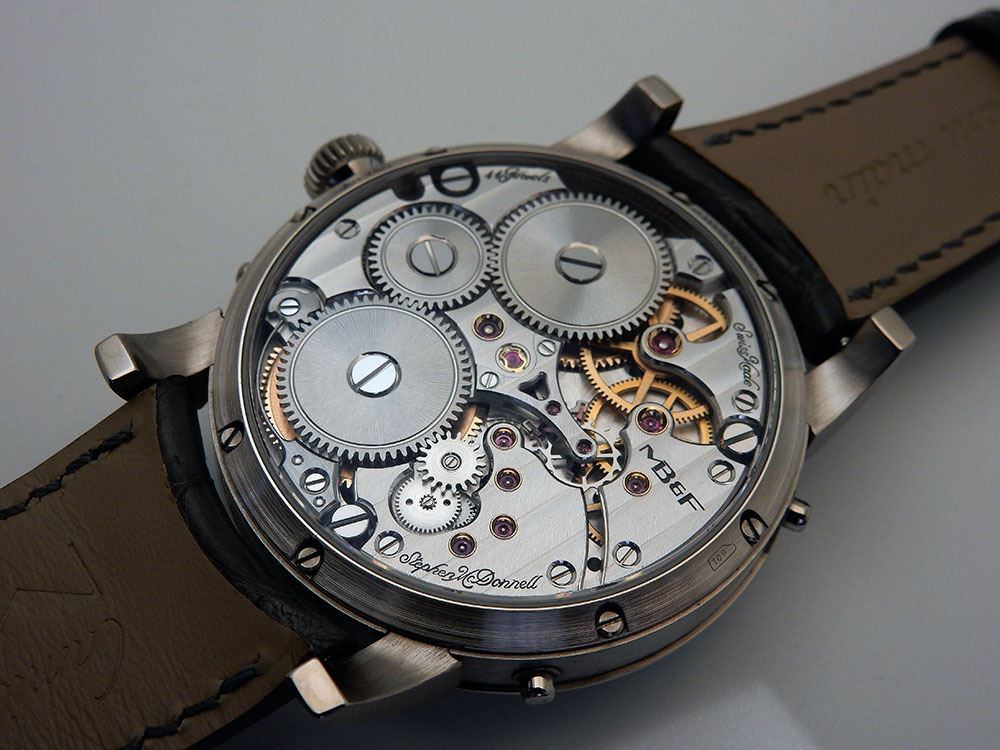 A tribute to the car & aviation industry.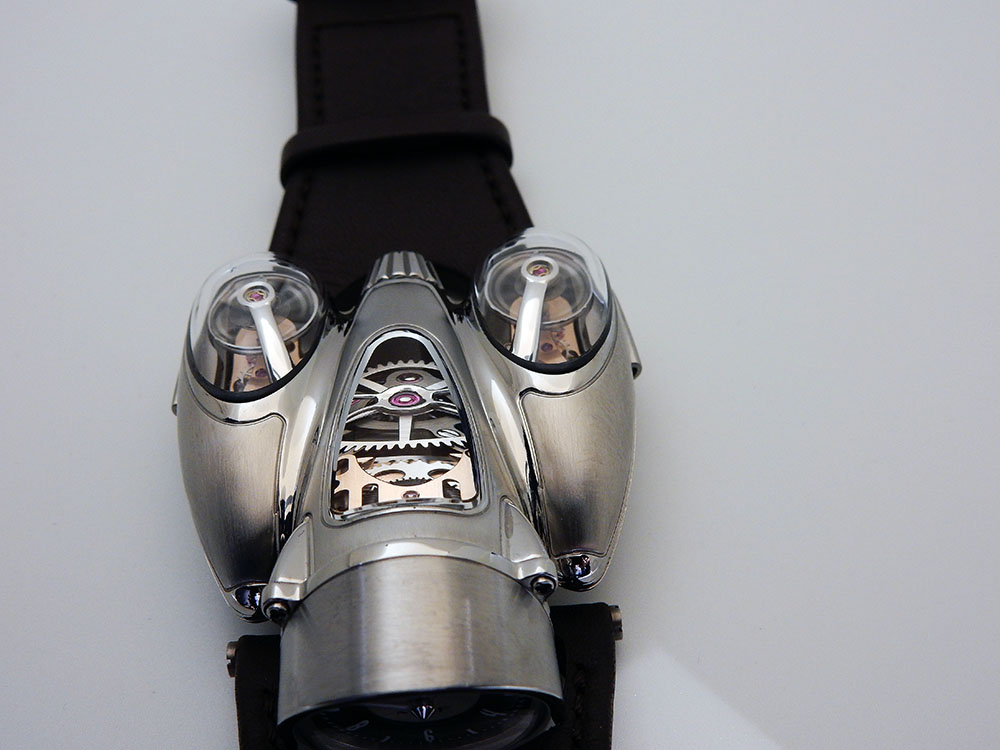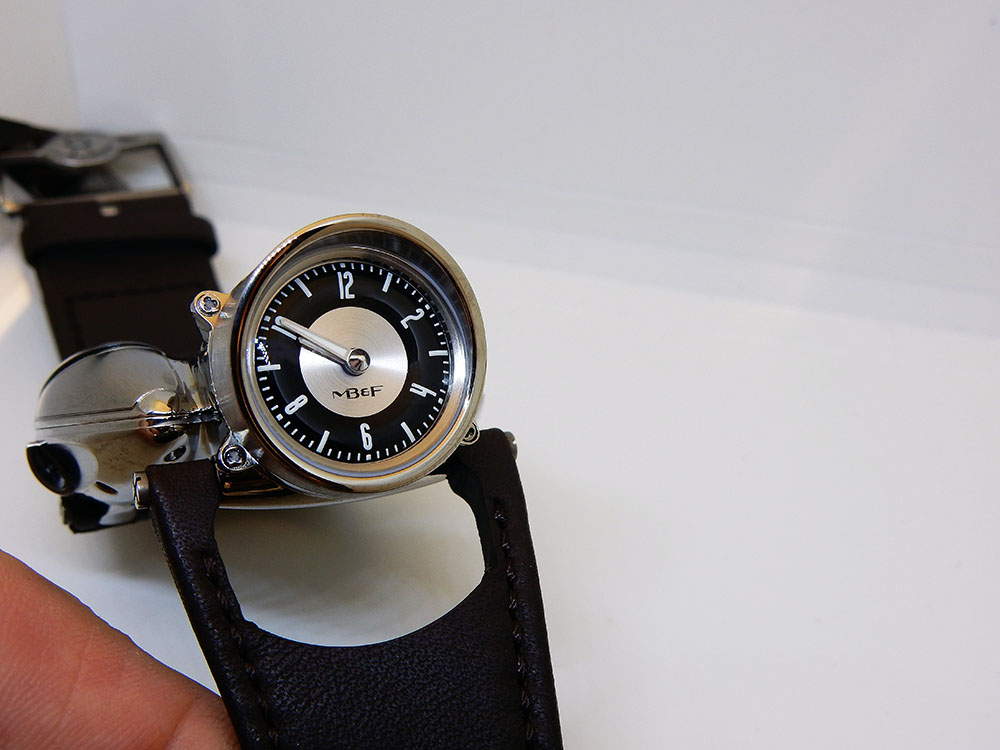 Ferdinand Berthoud.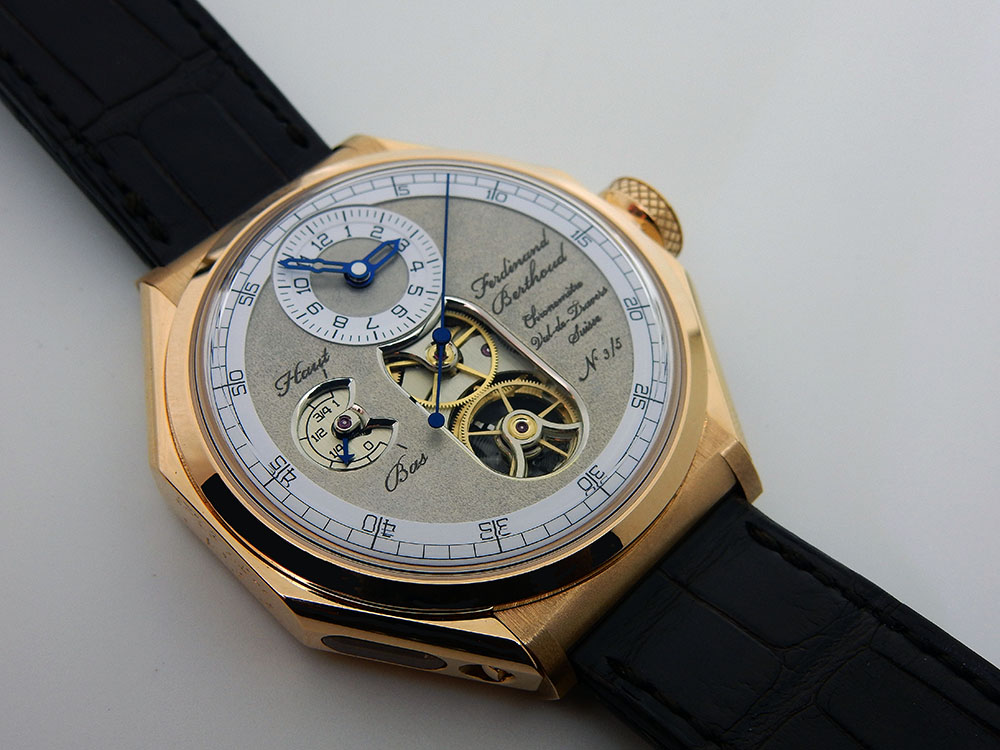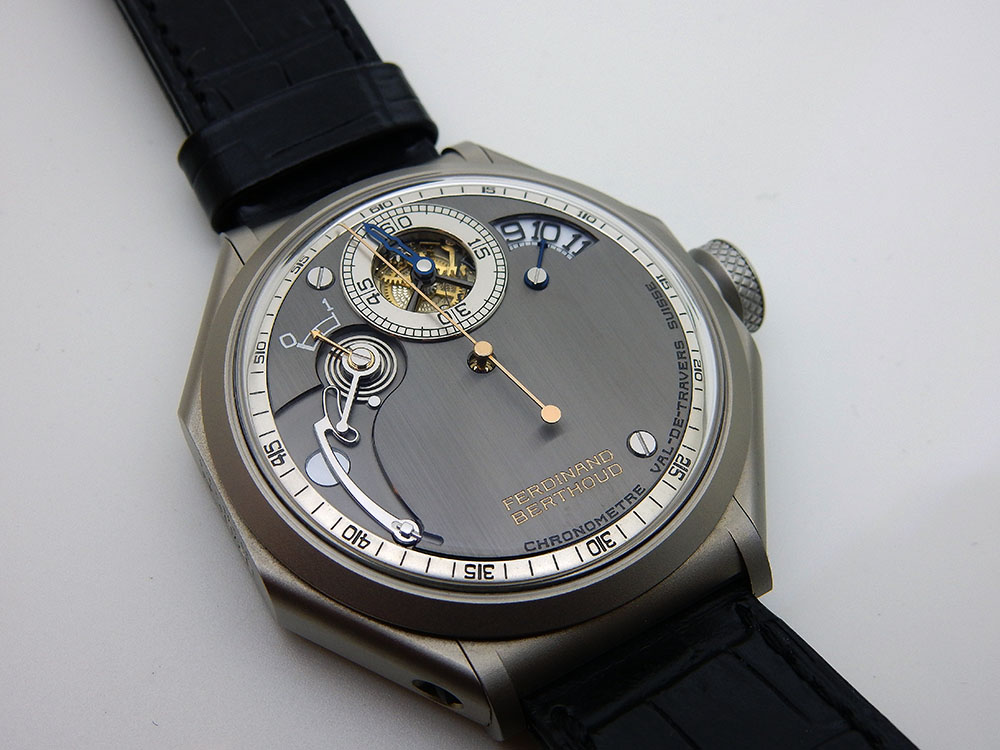 In house movement with a chain insde.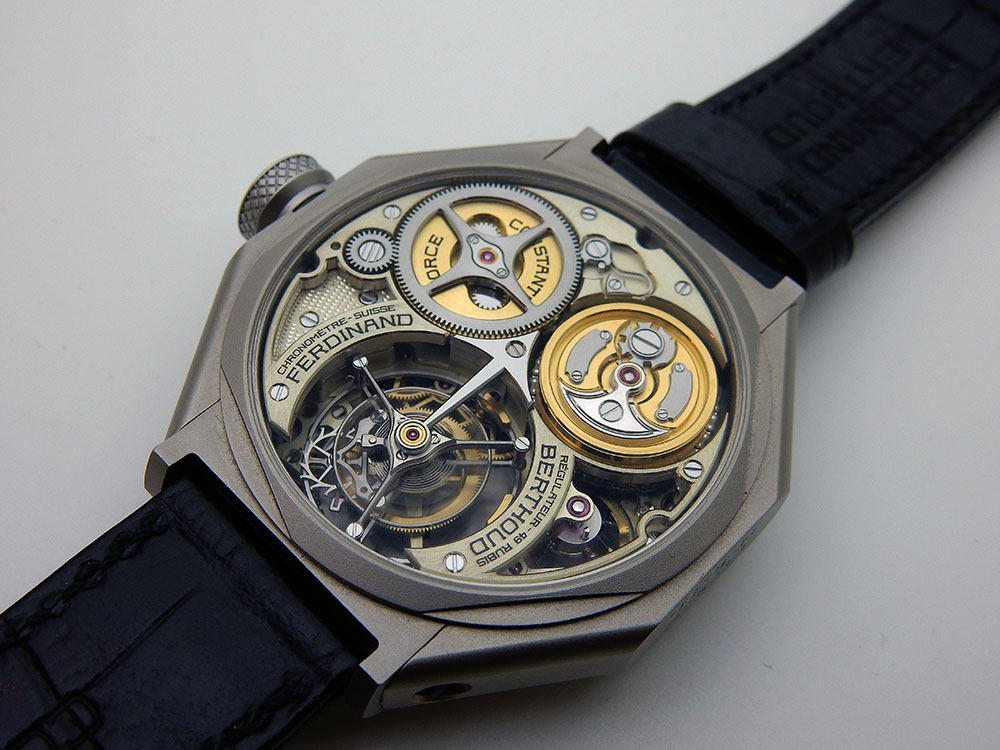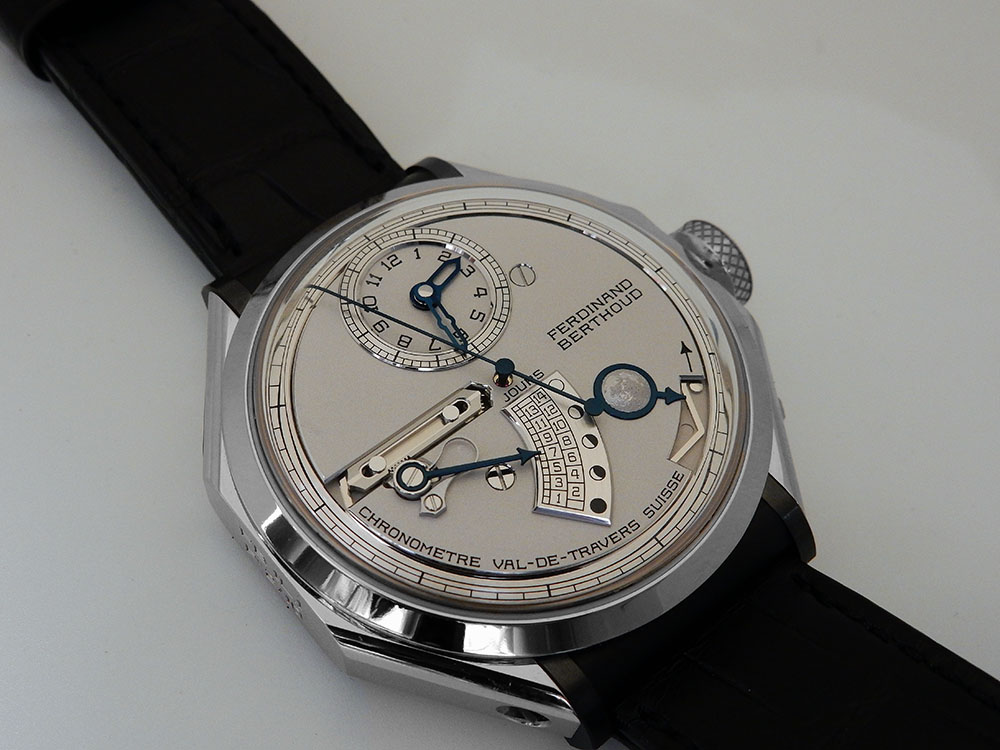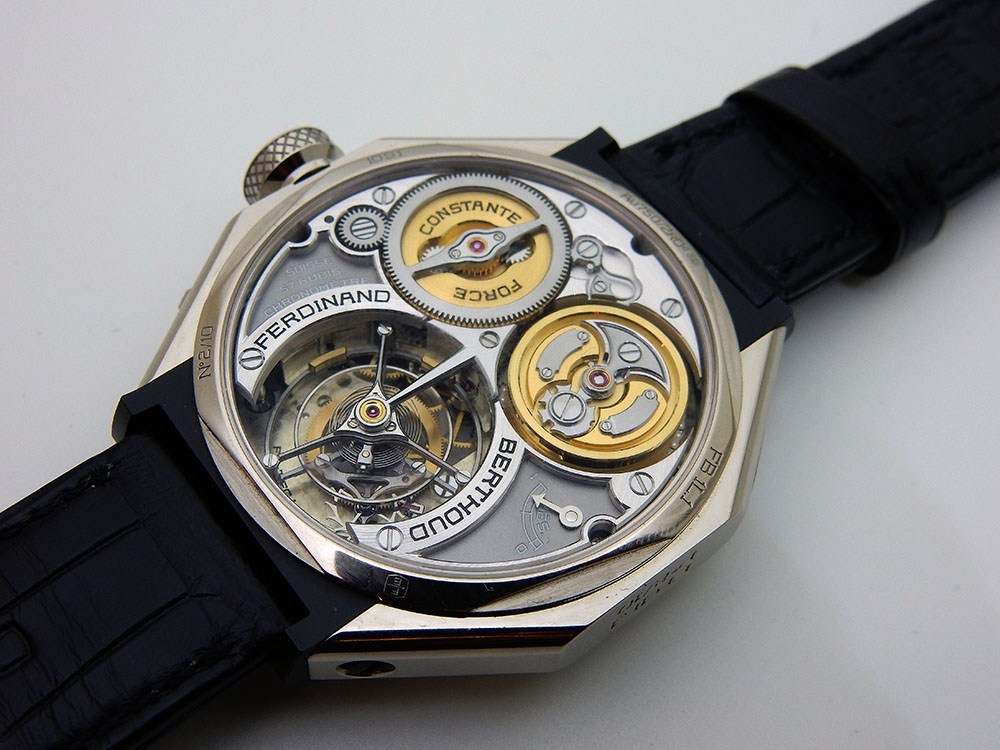 A quick stop at Carl Bucherer.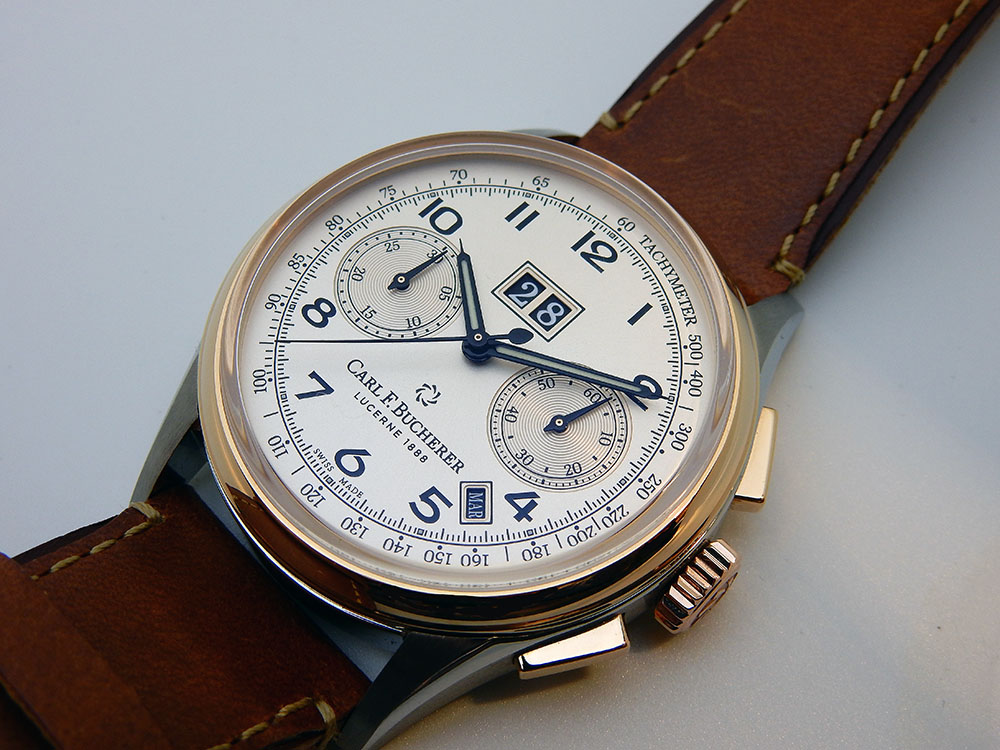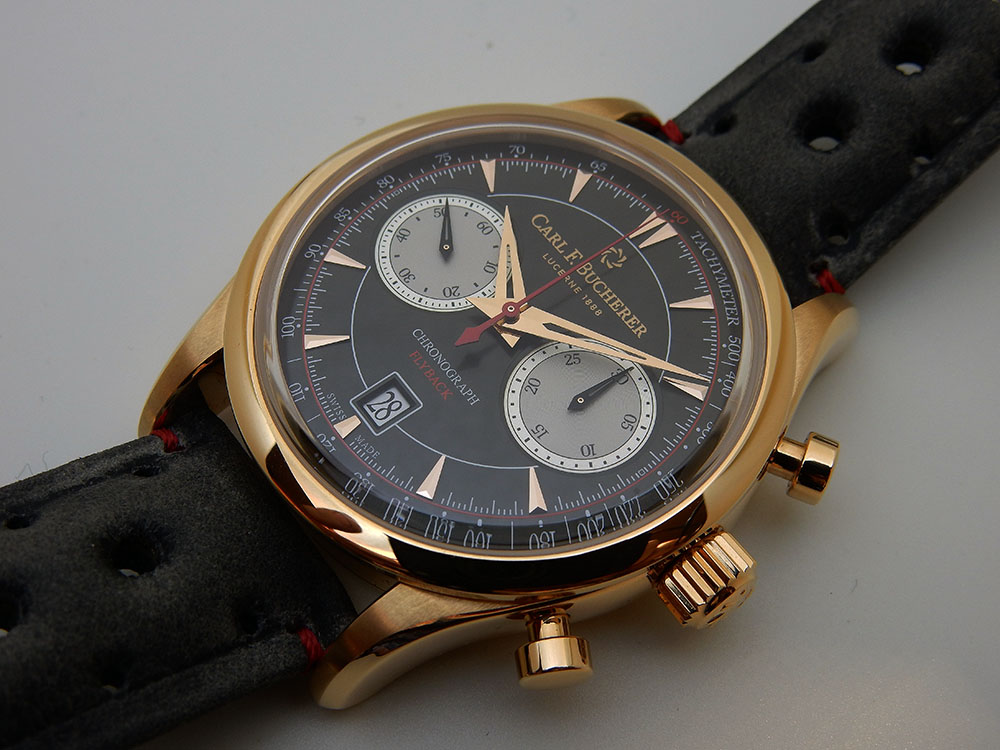 Then our last meeting was at our friend Sarpaneva.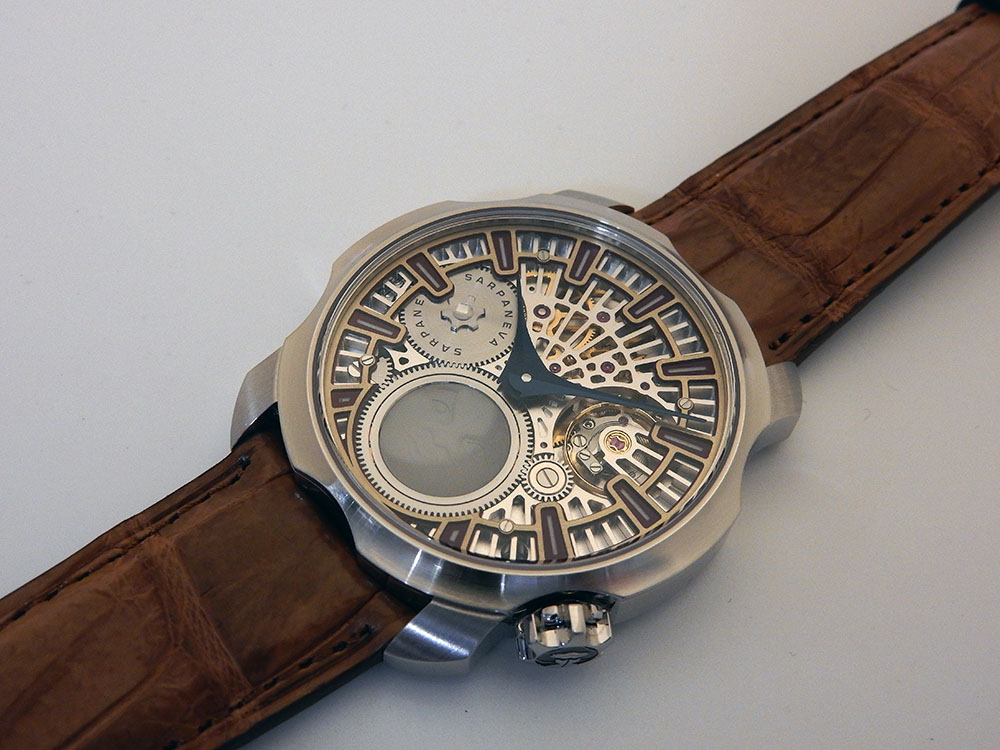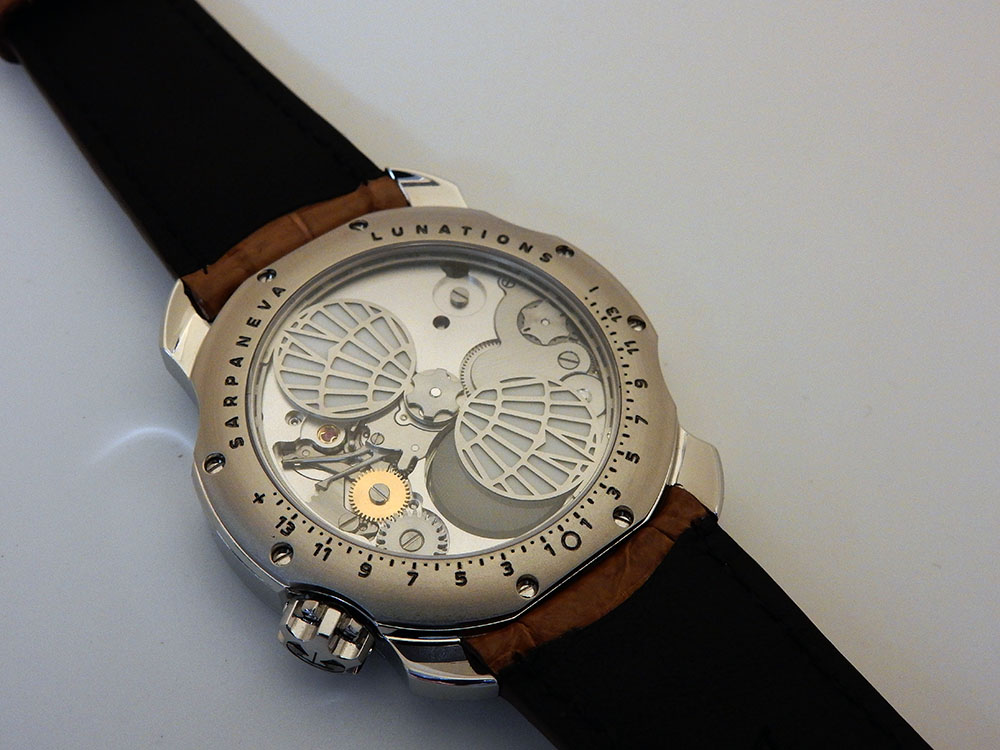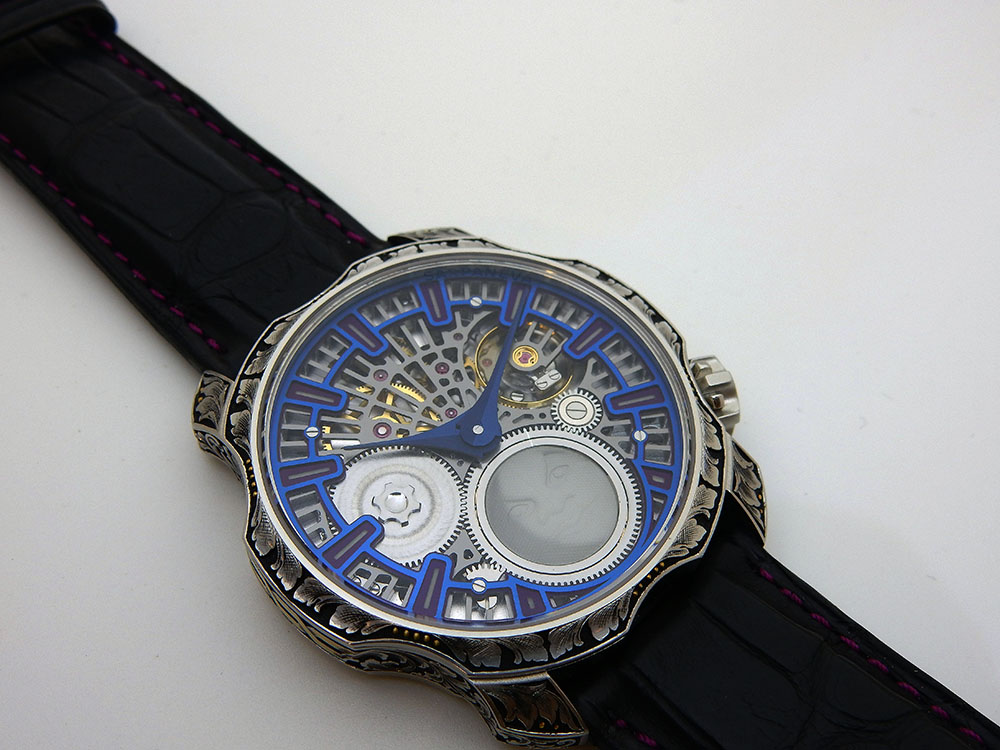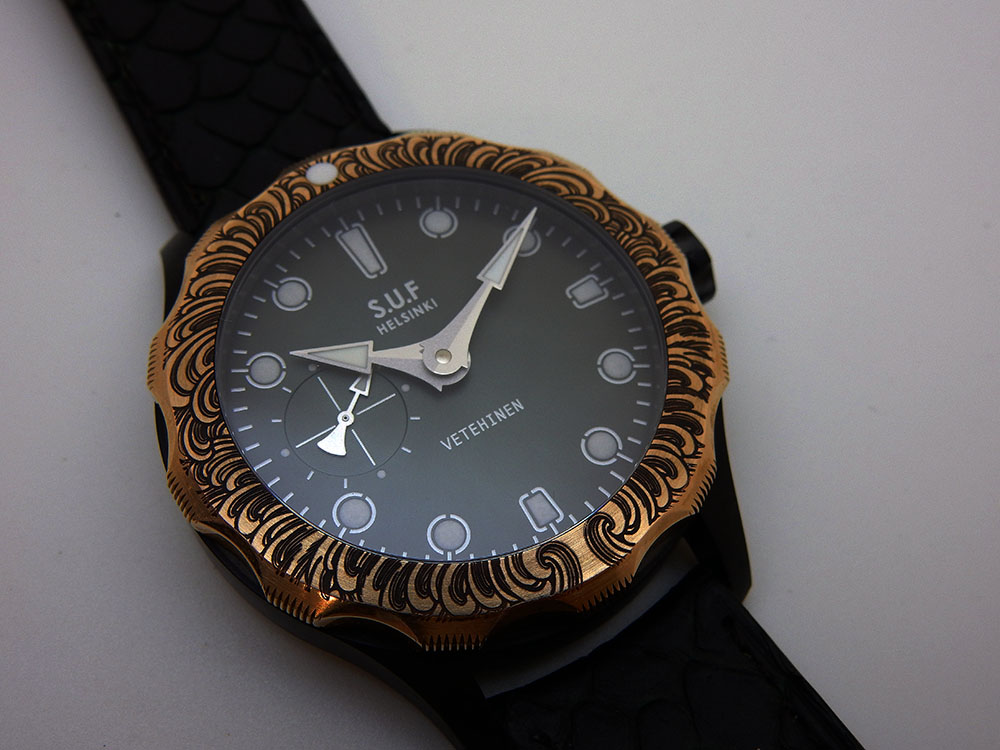 So now after 3 days with lesser people I will note most of the 30 minutes meeting was for 1 hour, good for us but I guess the brands rather show their watche for more people.
Of course we have to end this Basel fair with a schnitzel, now with gravy. :-)