Baselworld 2013
We start as we use to do at 04:00.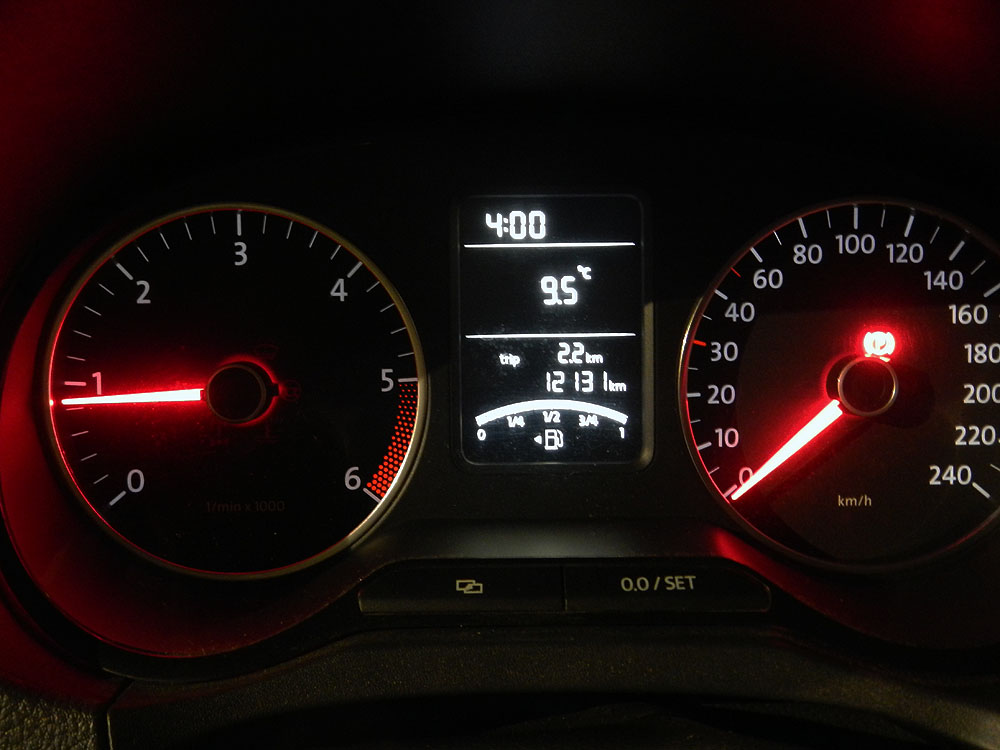 The GPS says 1602km, a 16h59m drive.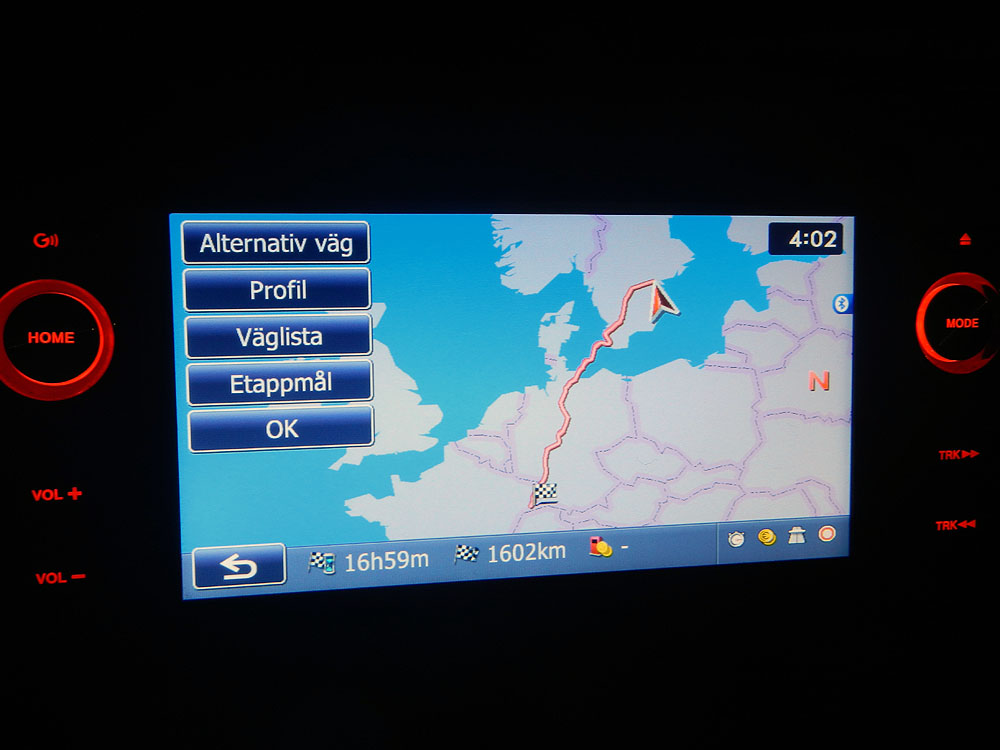 So the first stop will be at the Swedish border.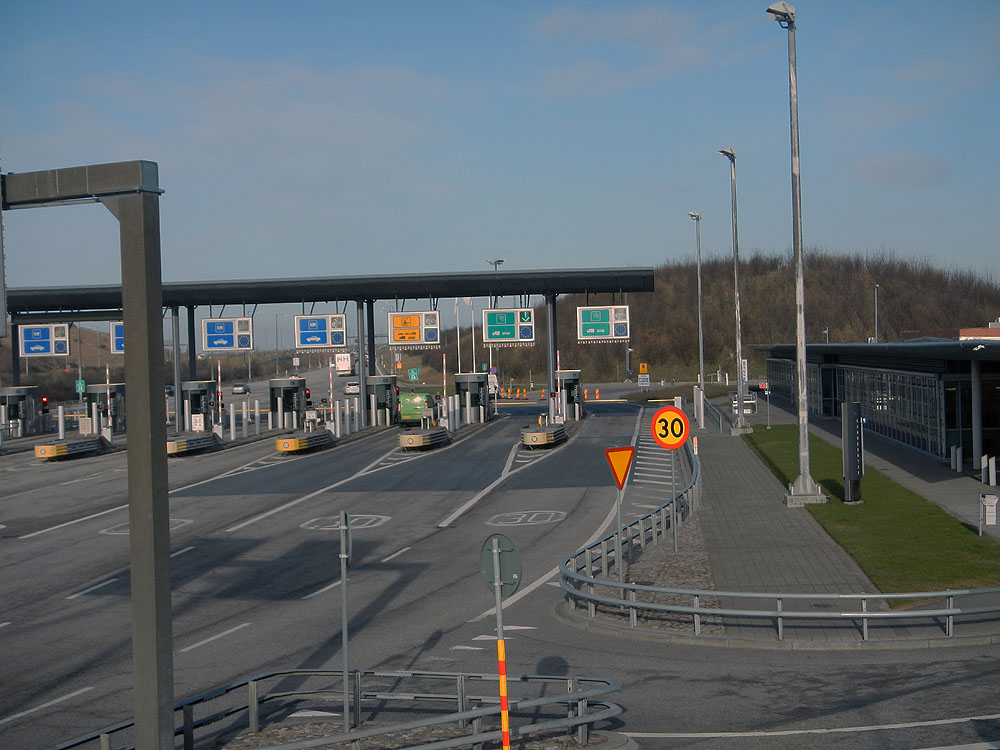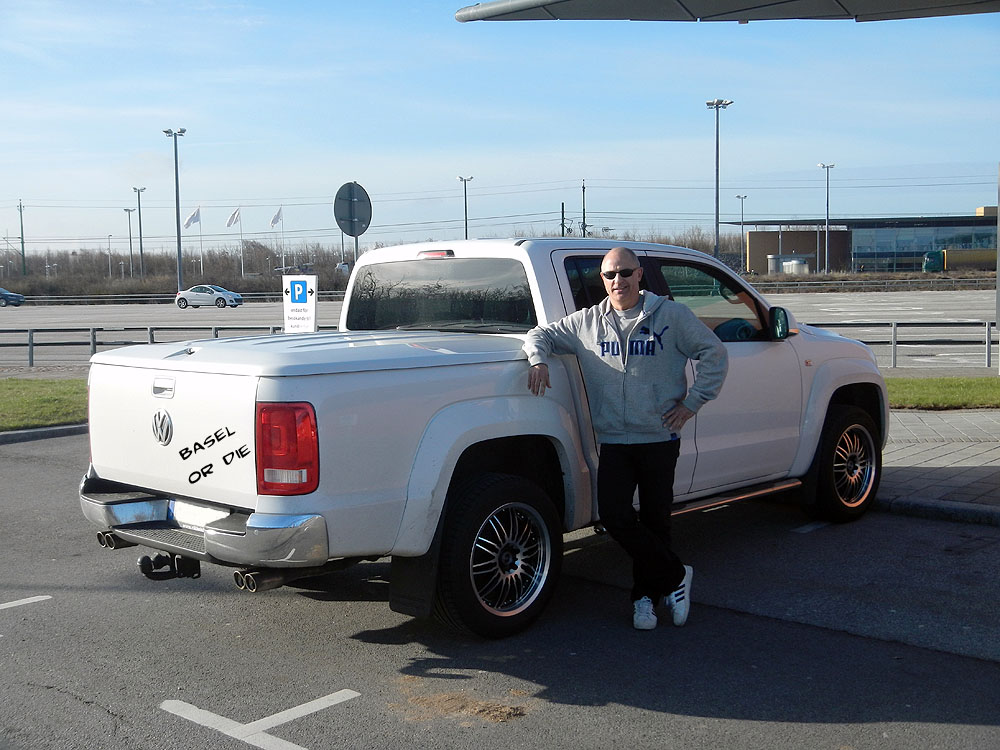 The Black Bay now says 9:28 and we now waiting for the boat to Germany.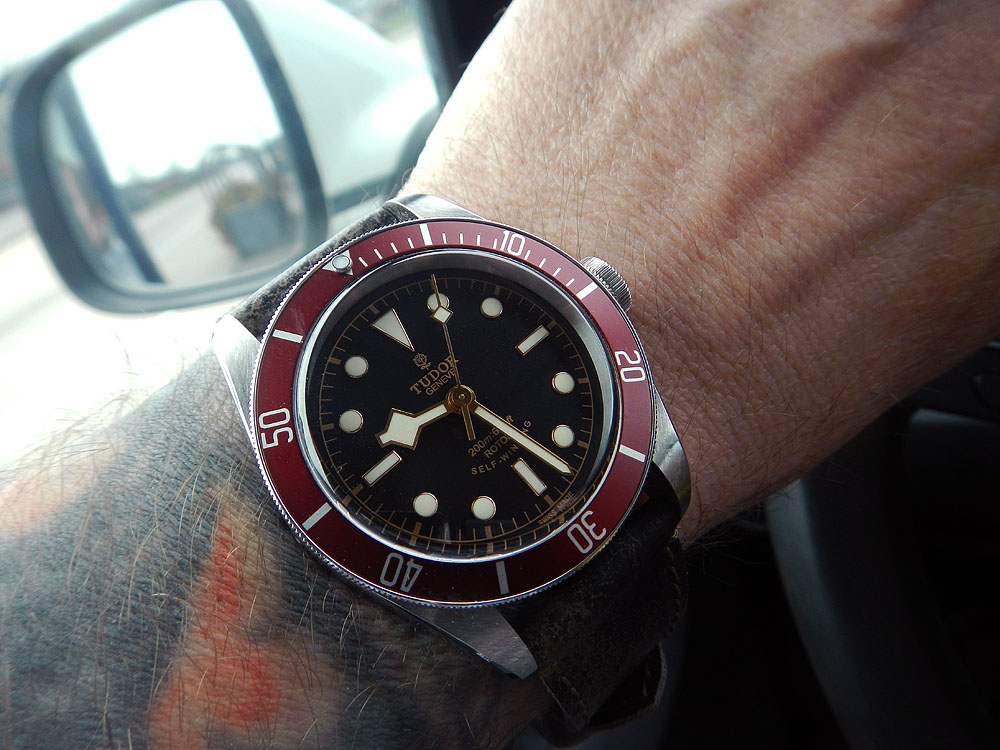 Damn, this is not good.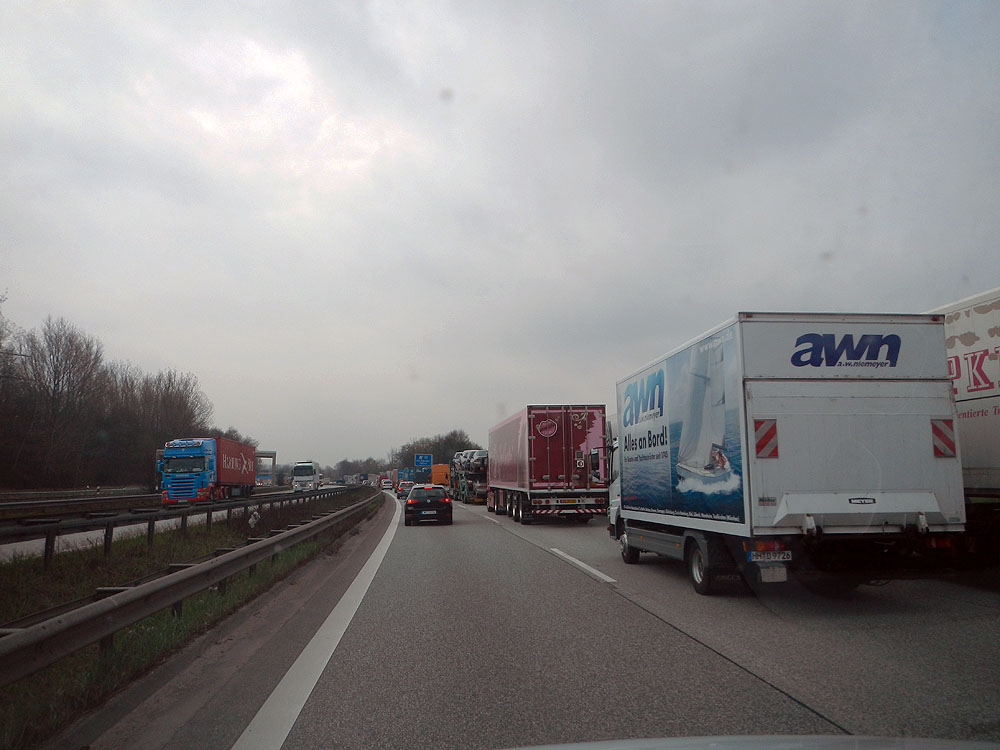 Now it start look a little better, 28 degree celsius.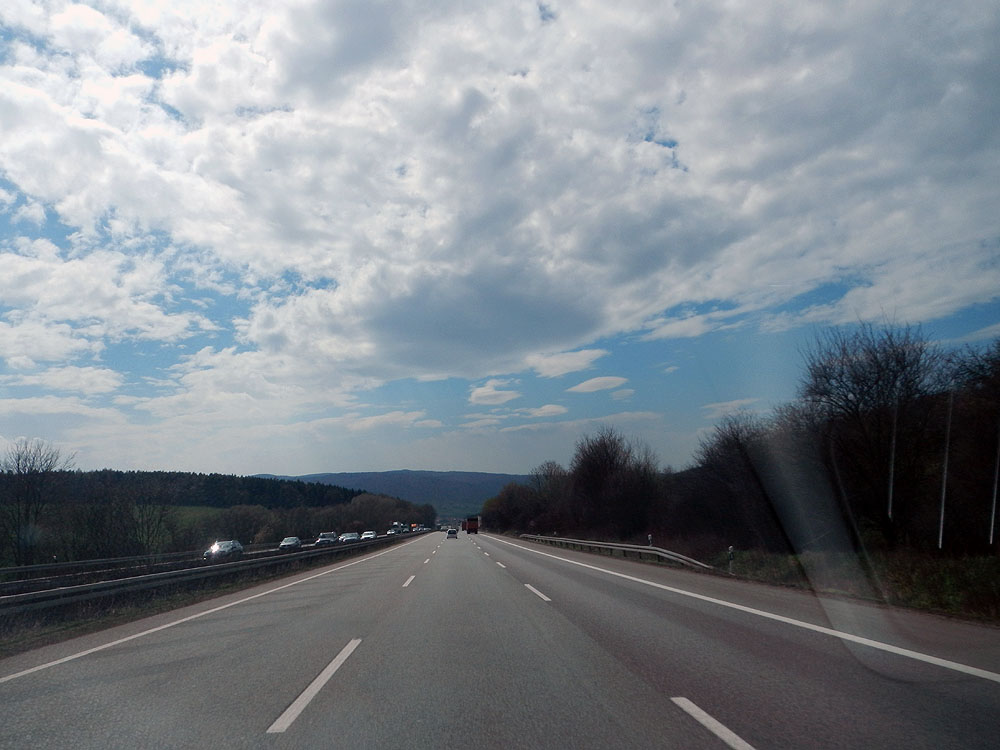 Finally we arrive to the hotel after a 15h30m drive.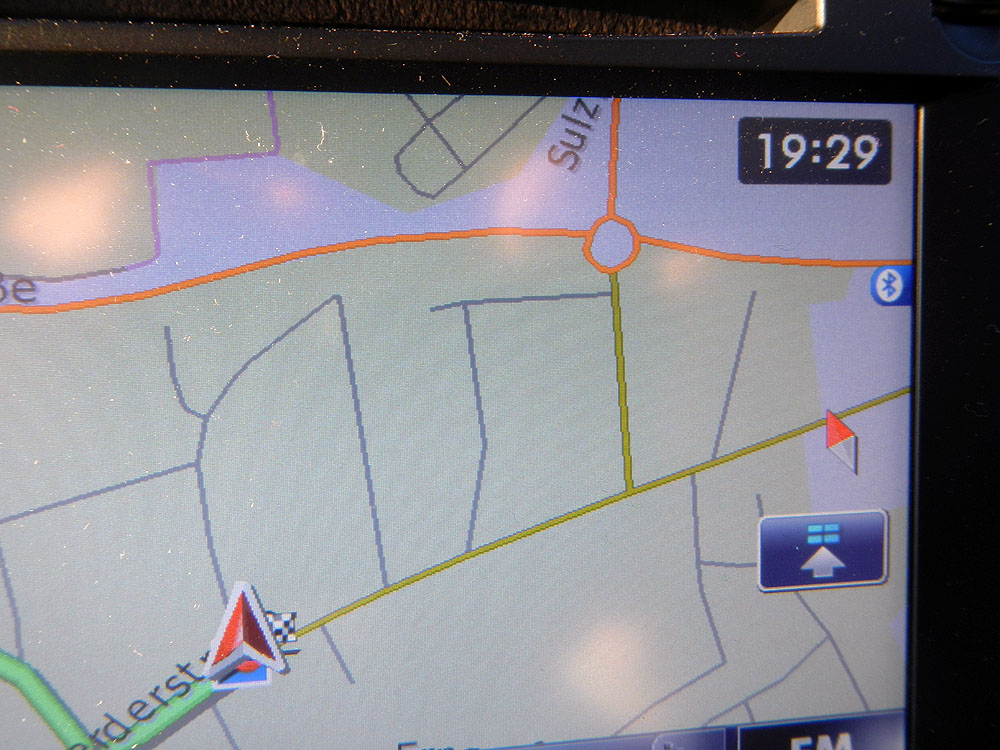 Next day we hit the Baselworld.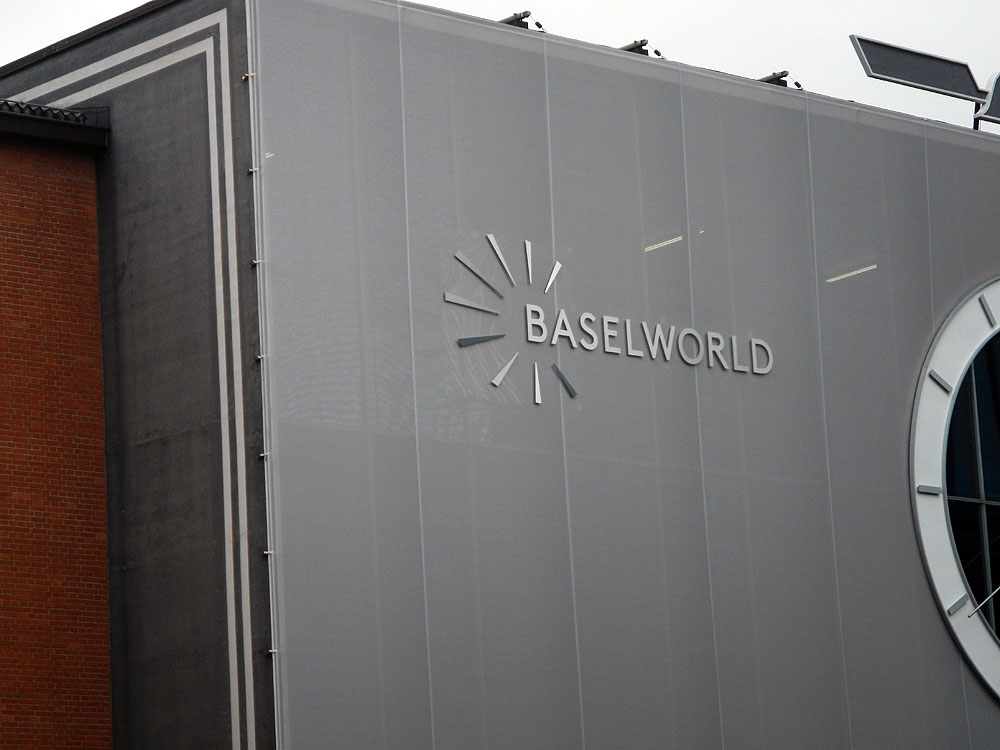 The new roof at the main entrance at hall 1.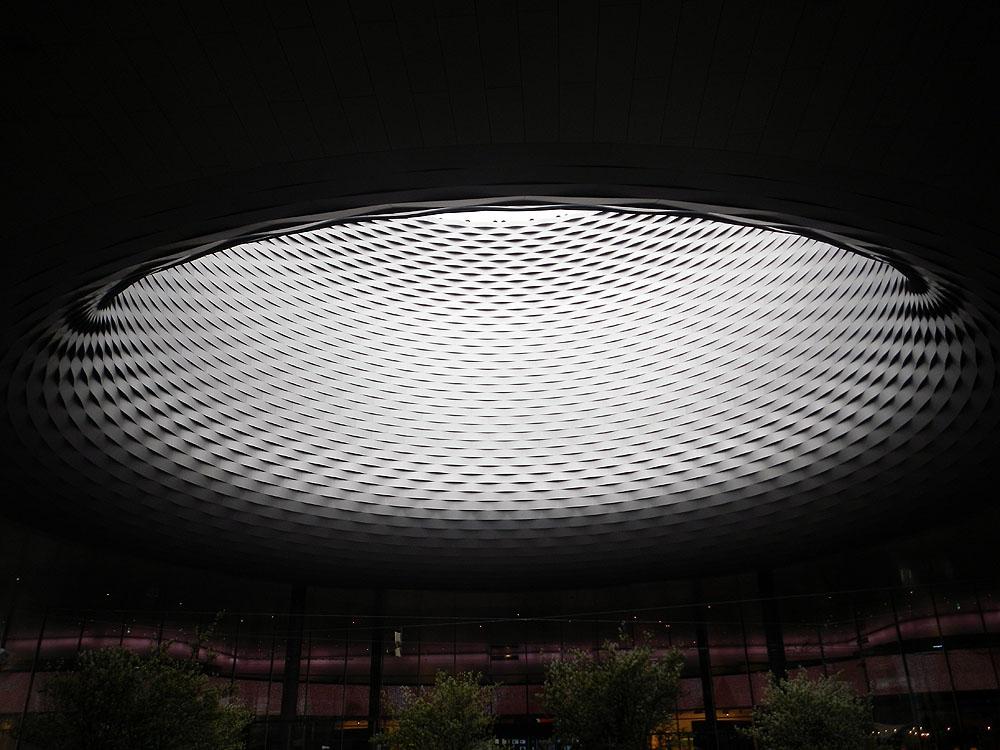 So we hook up with Dan Pierce and his lovely wife Sandy and of course they want to start with Rolex.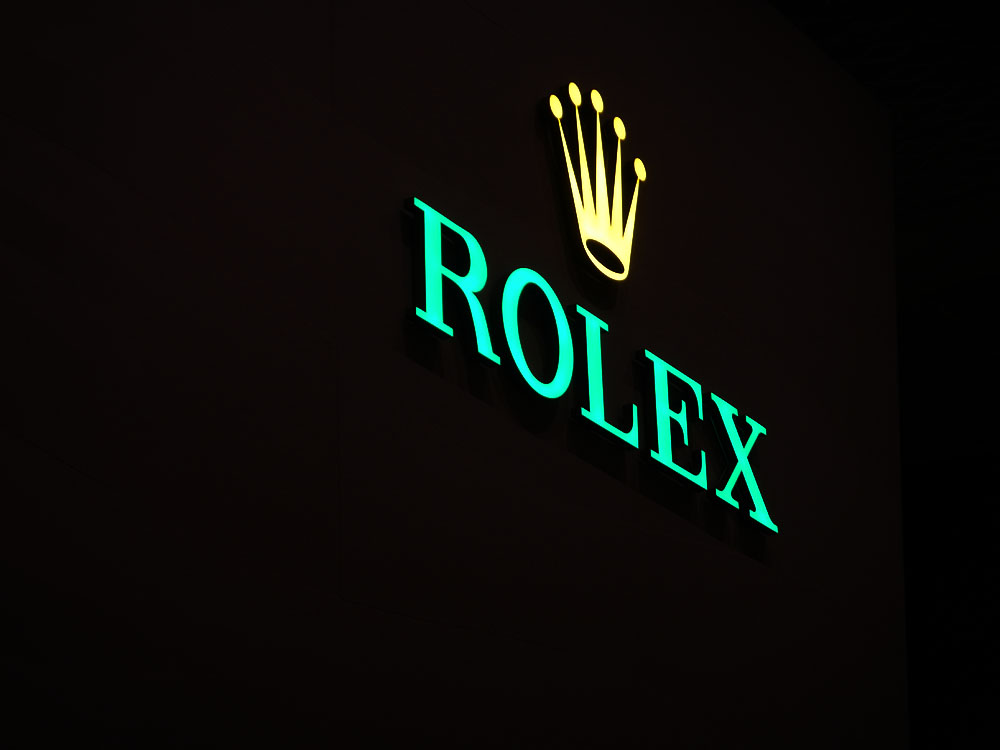 The regular line of Sub's.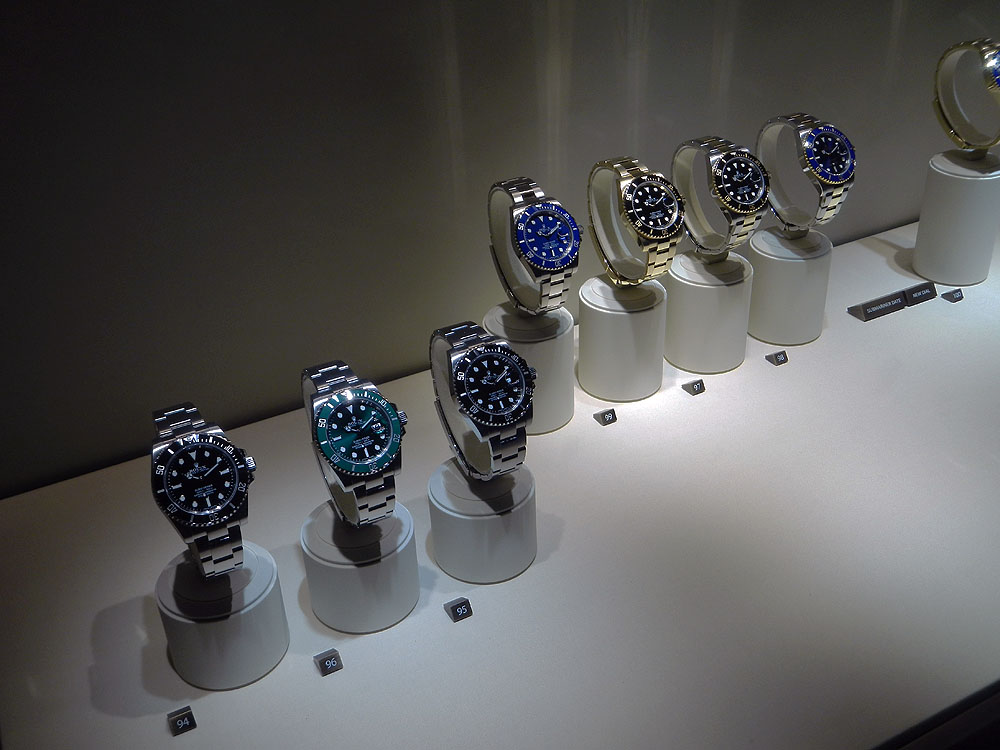 And the new "innovation", the 2 colored ceramic bezel insert.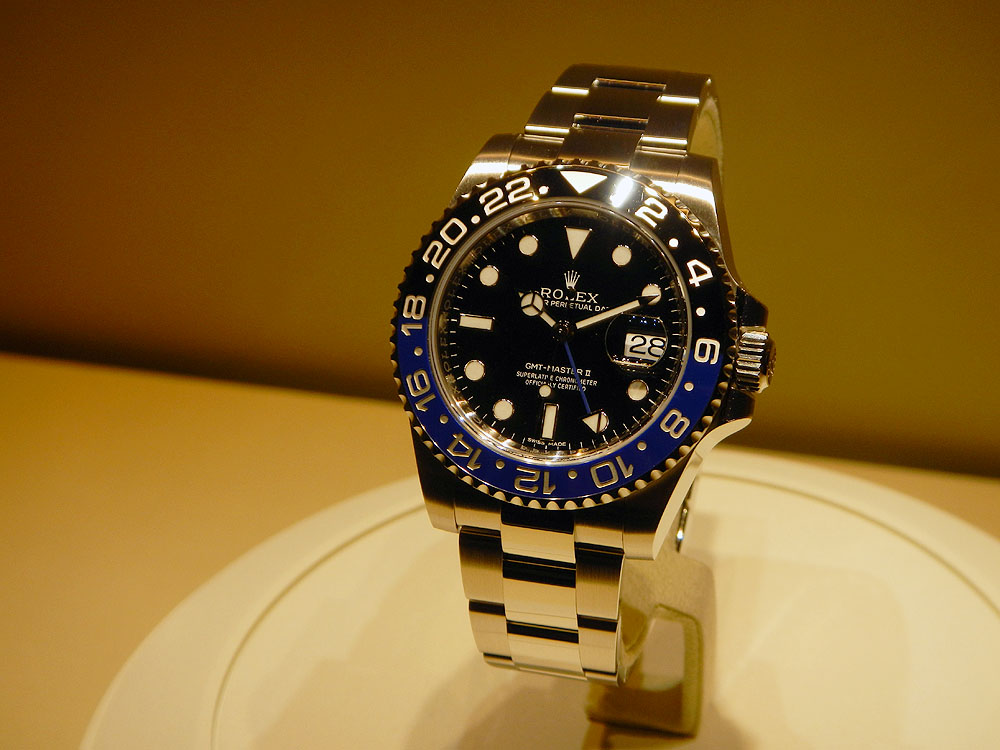 As the ice of the cake Rolex have paint the 24 hour hand blue too.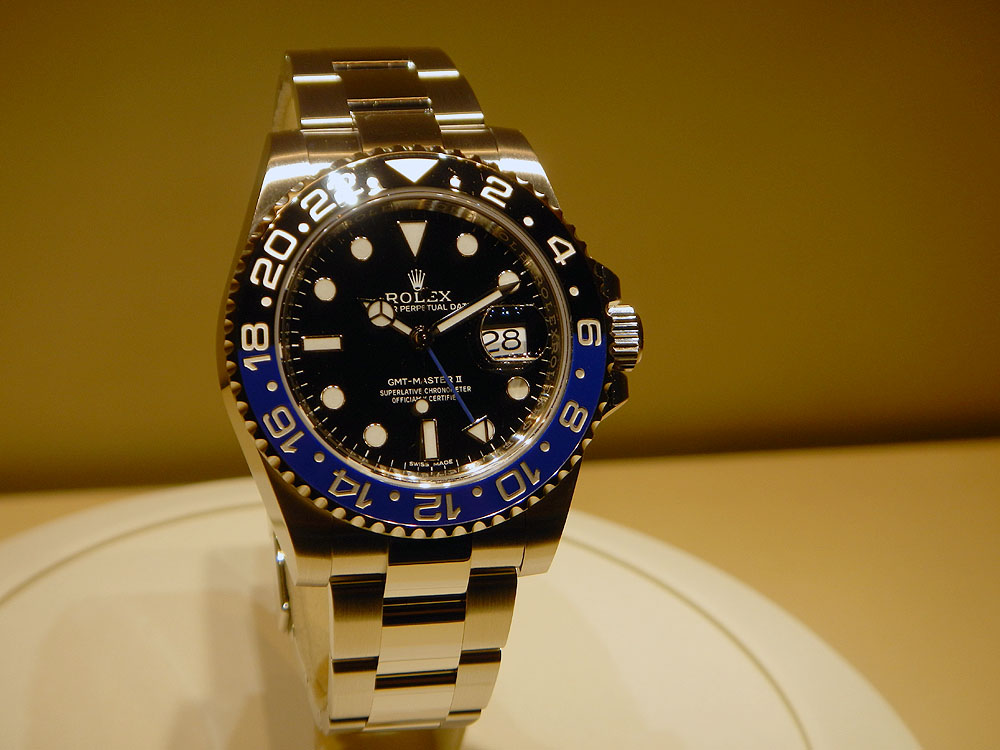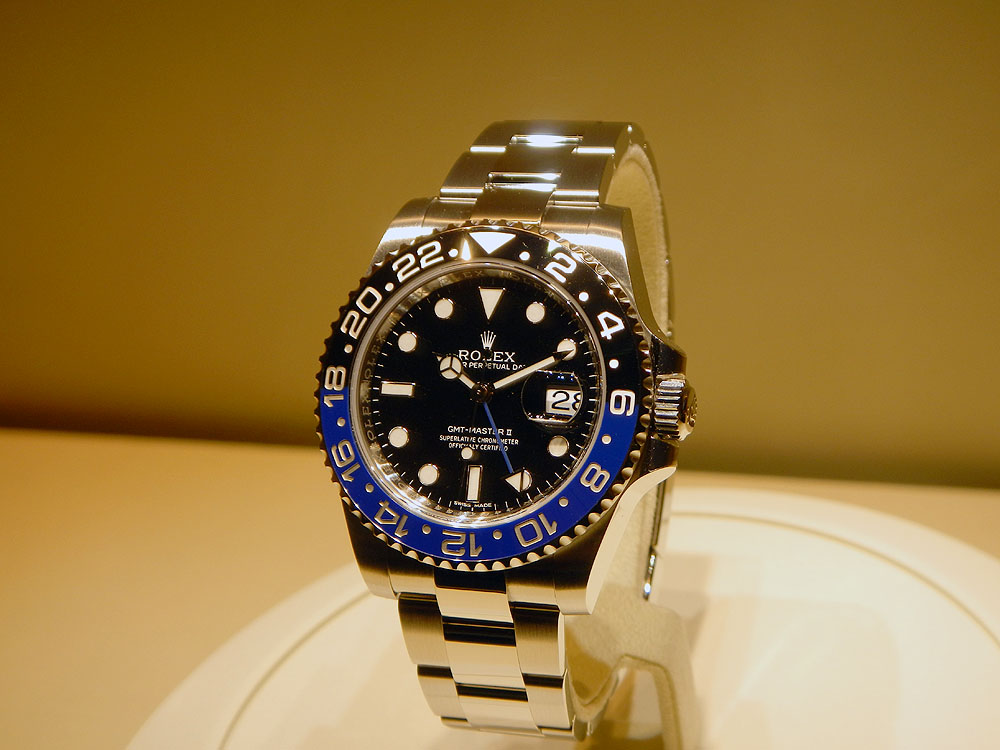 A Platinum Daytona with a blue glacier dial and a brown ceramic bezel.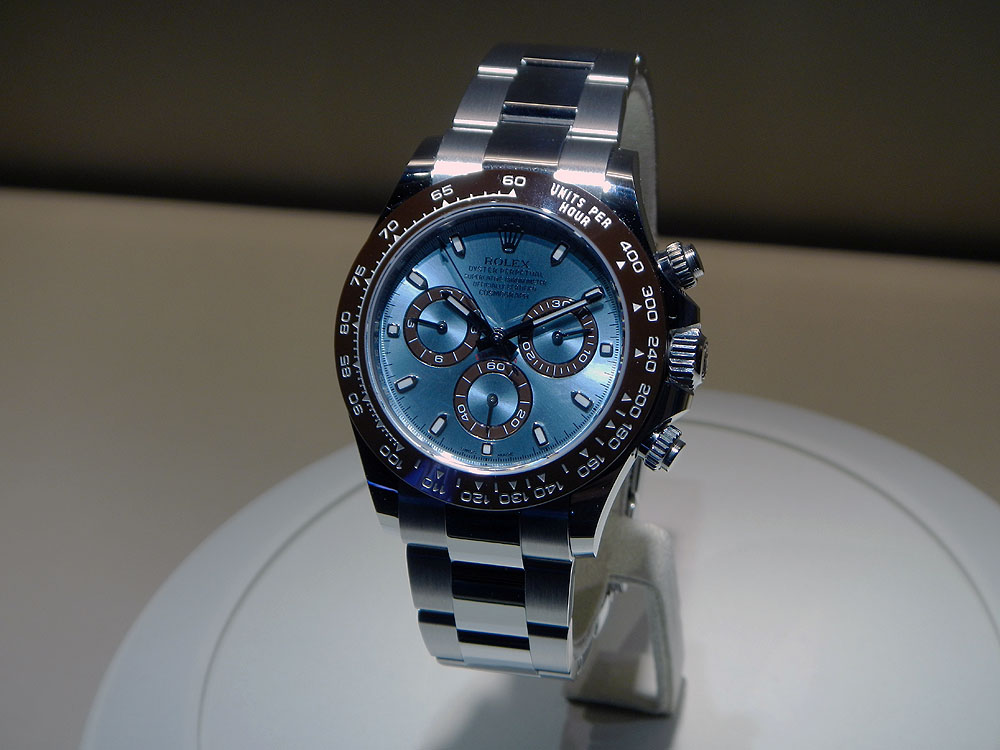 A SS YMII.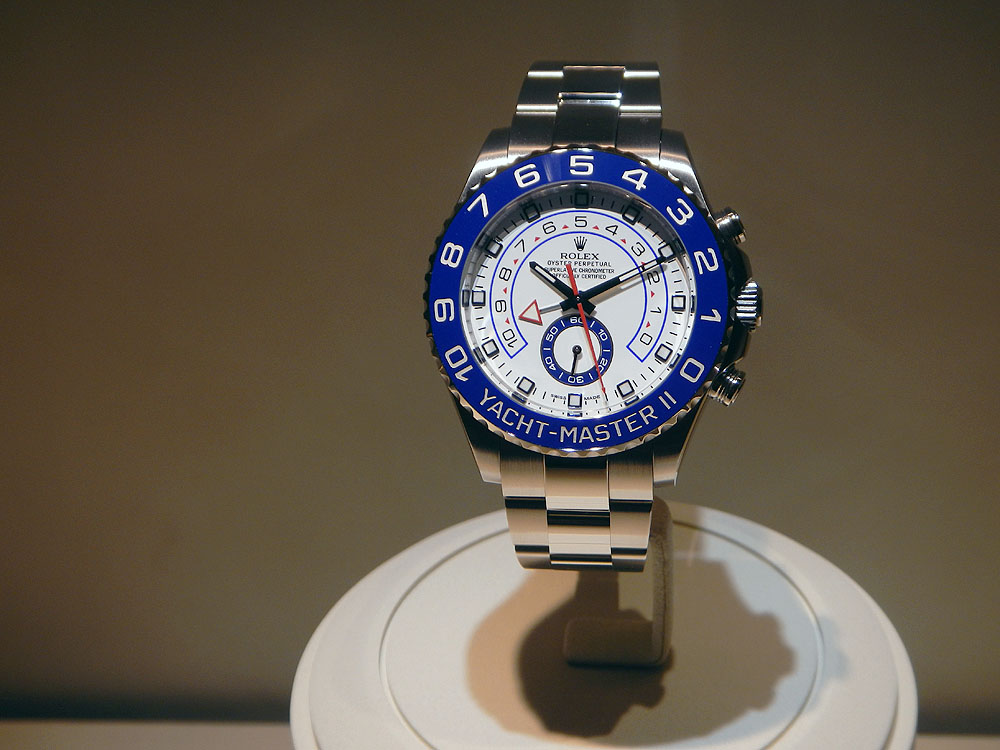 Some colored DayDate's and notice now they are set at Monday instead of Thursday but still at 28.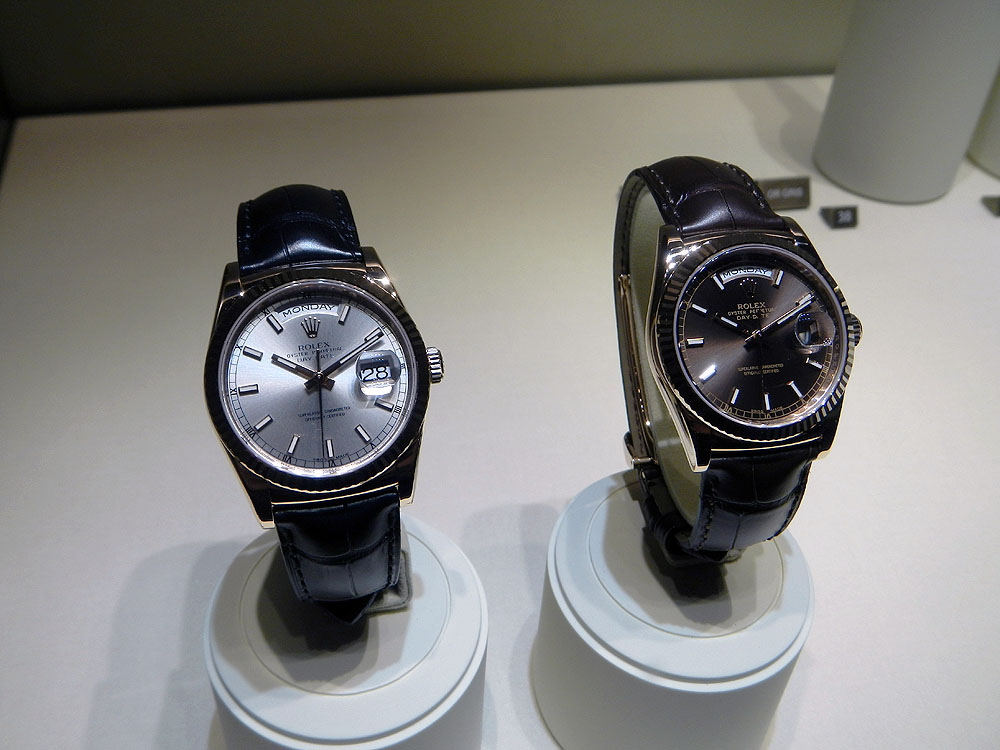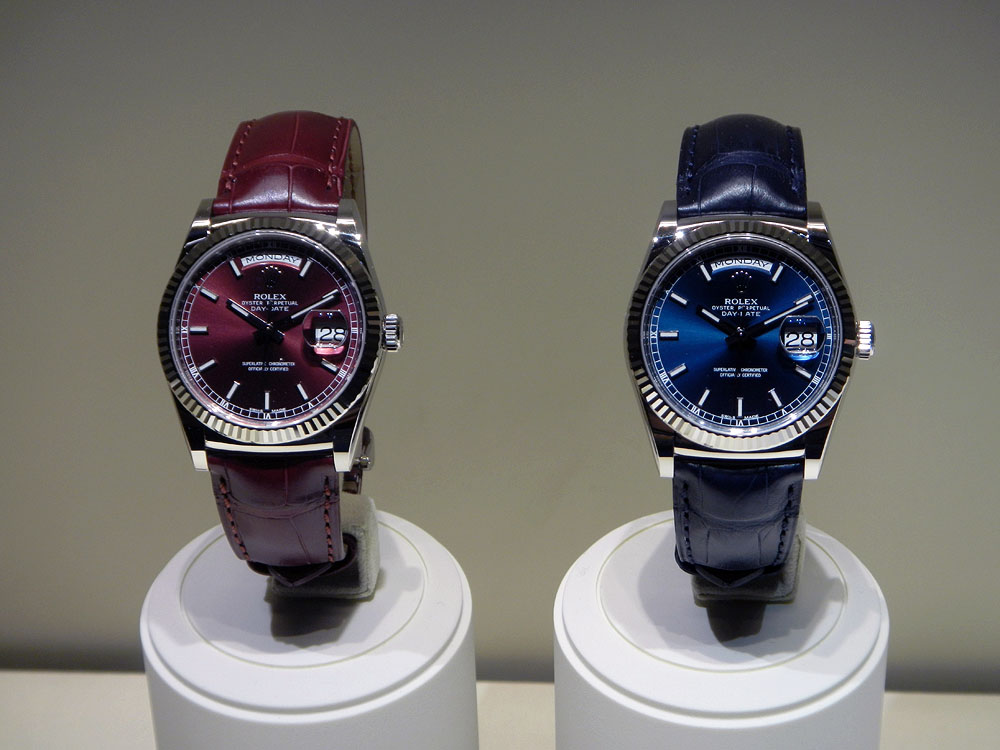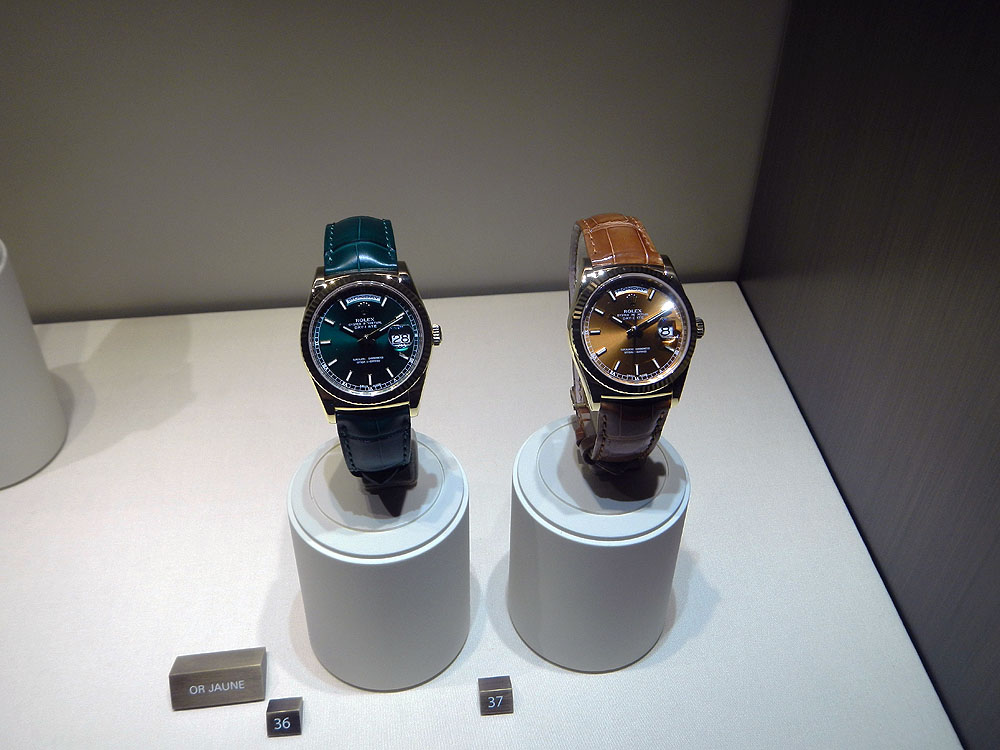 Some call them "Stellas" but it's not a painted dial. It come with a strap too and a folding clasp.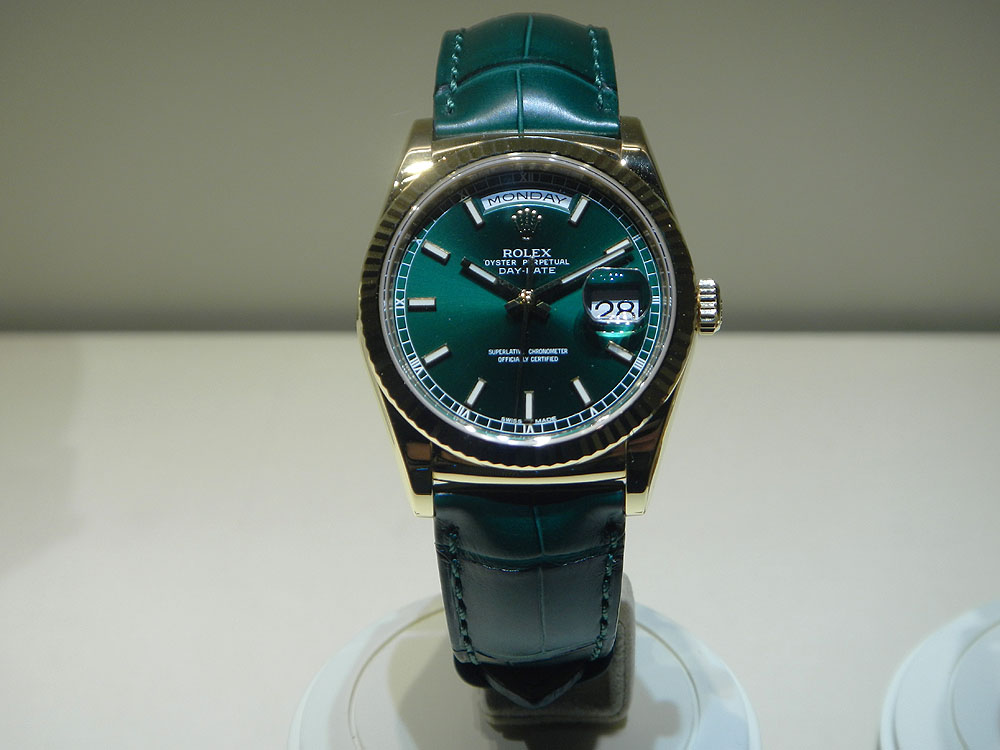 From the last year, the blue dialed SS/Plat Yachtmaster.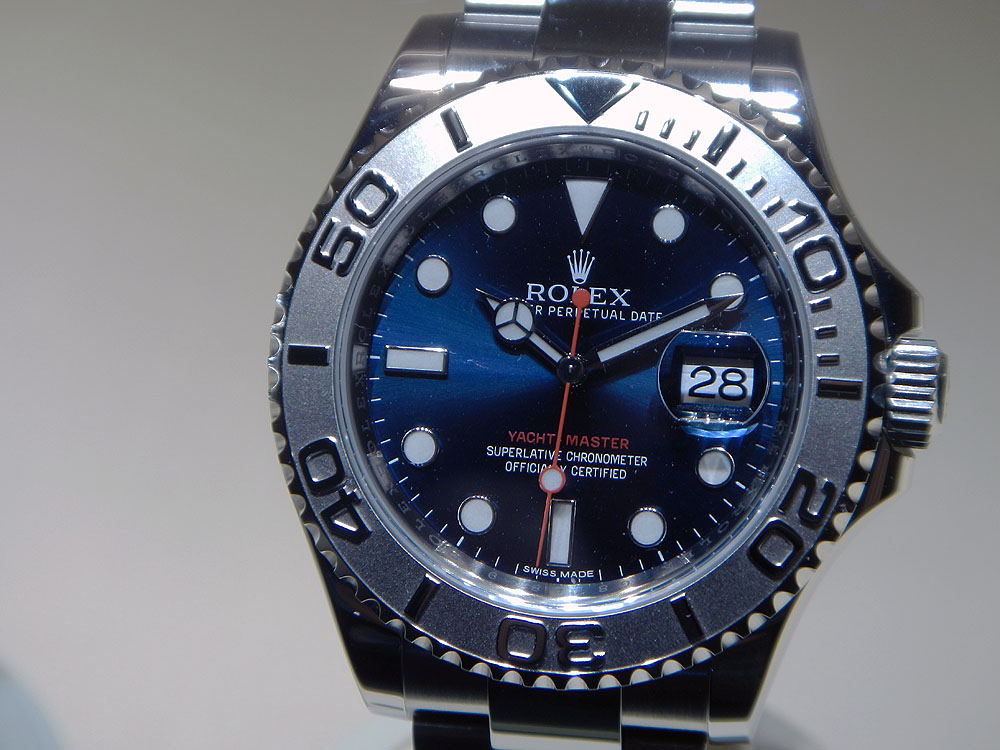 Next stop is the Tudor booth.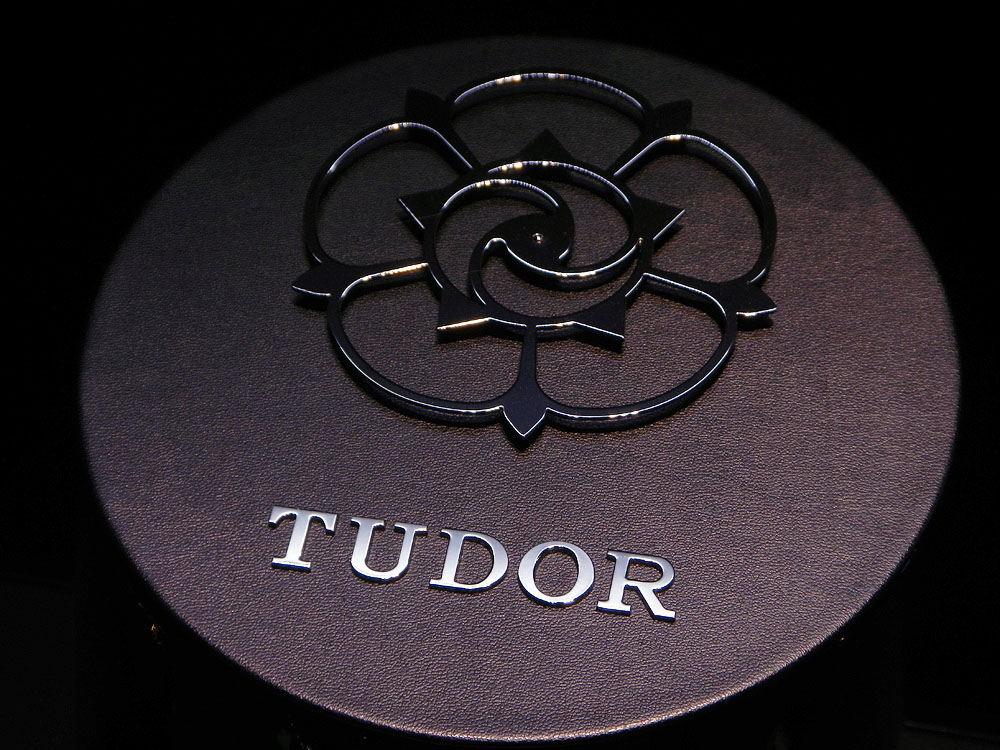 There will another release of a old model.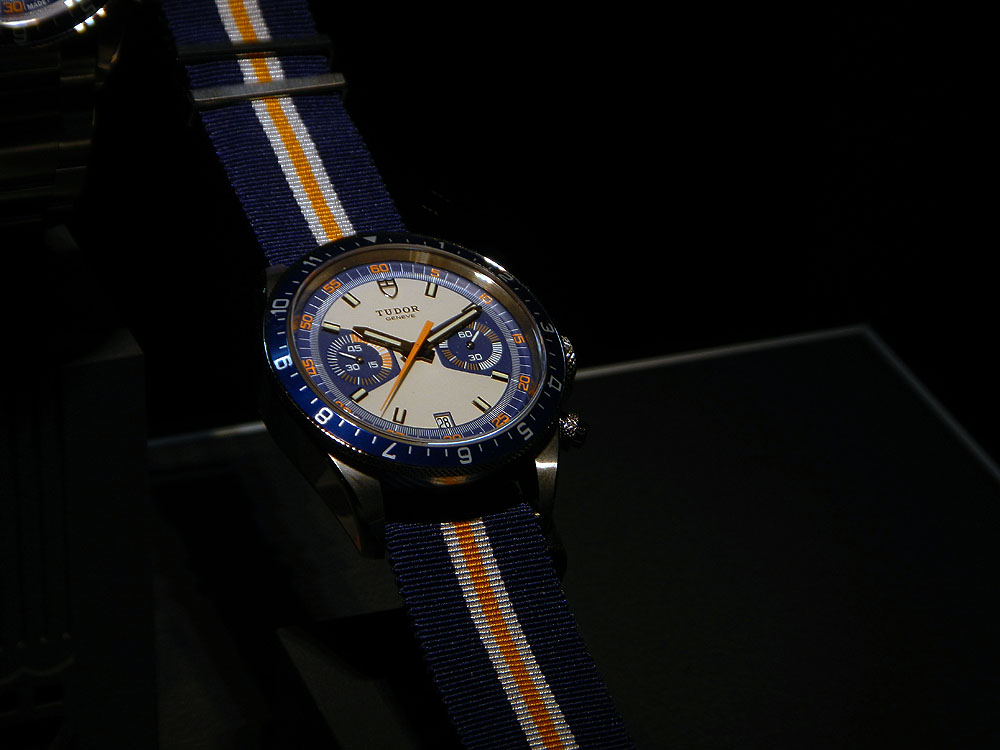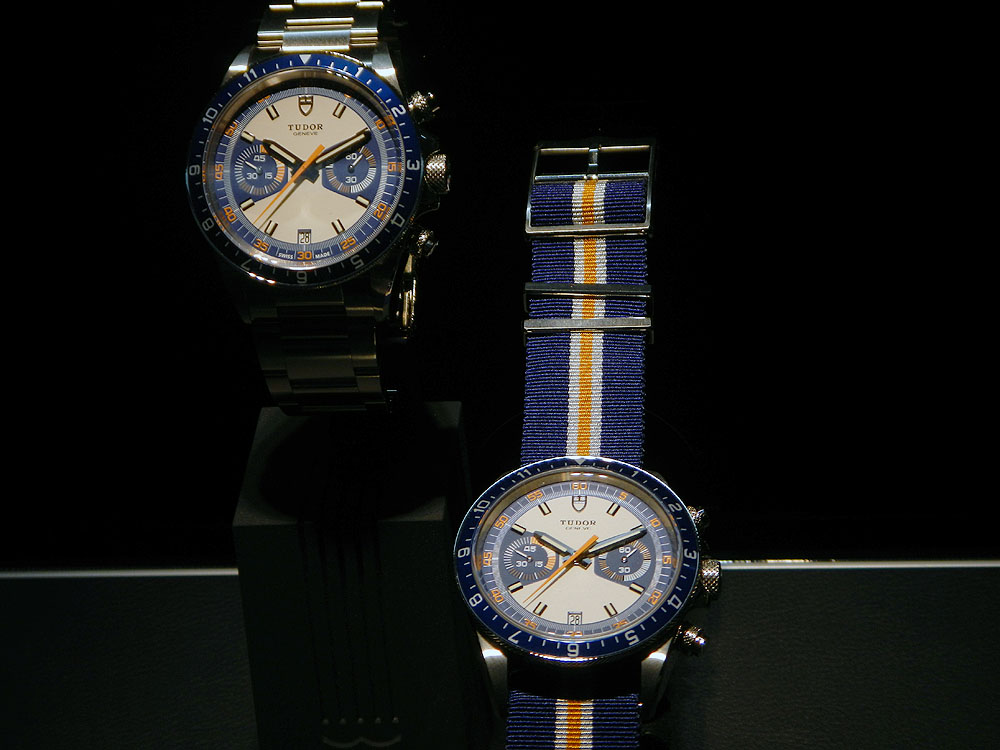 IMHO have it been better if thay have released something that is not just the same as they already have made.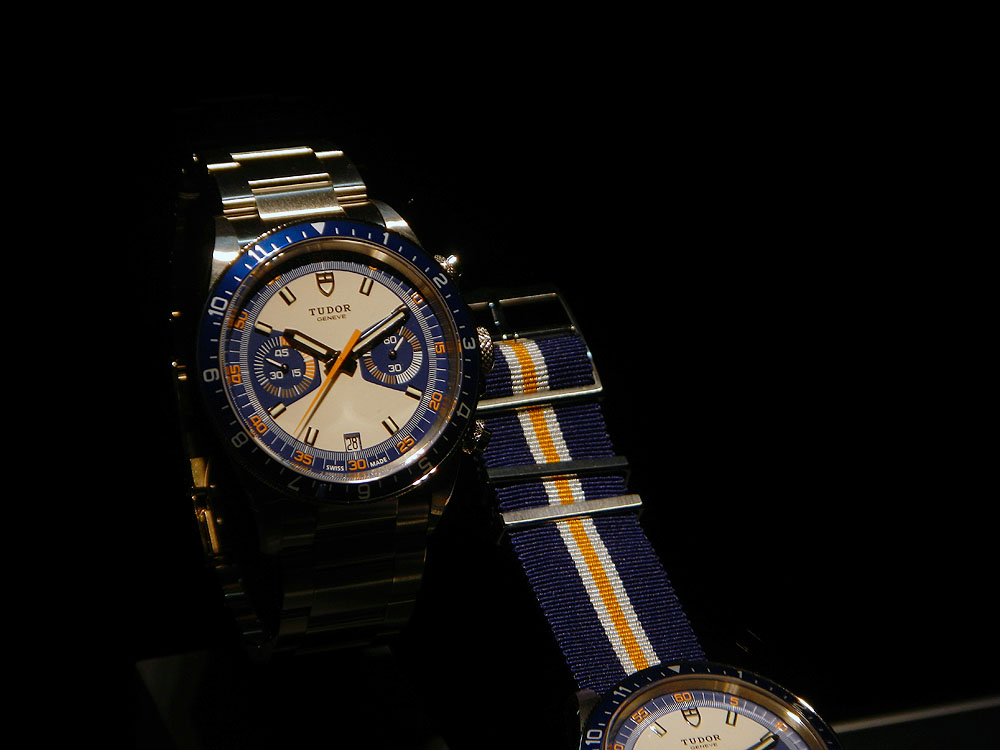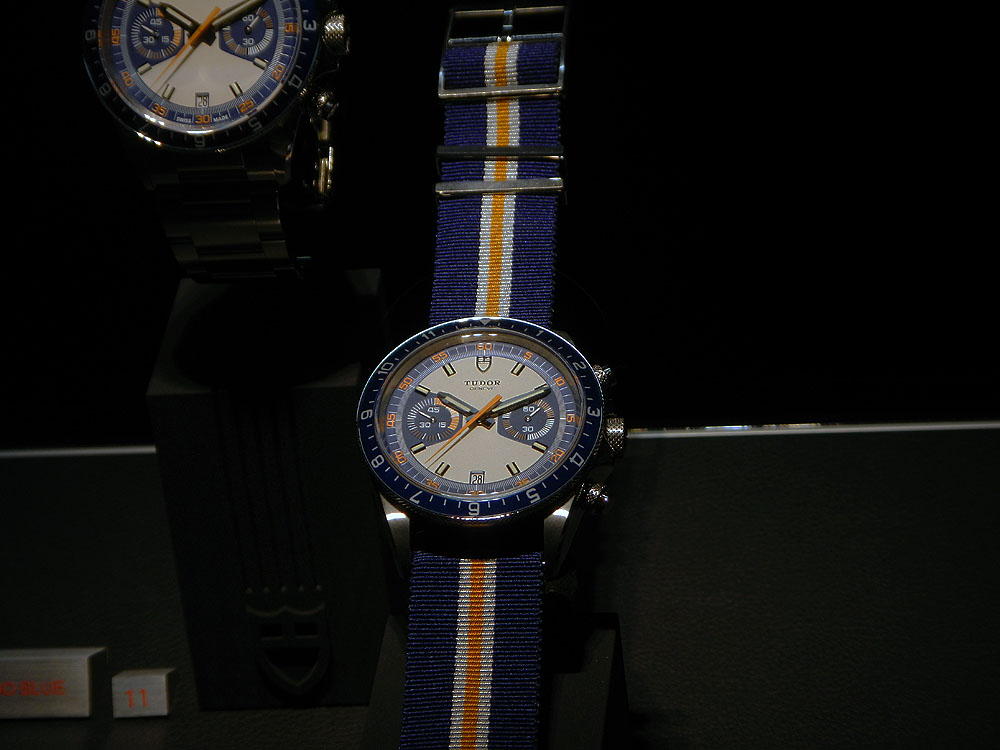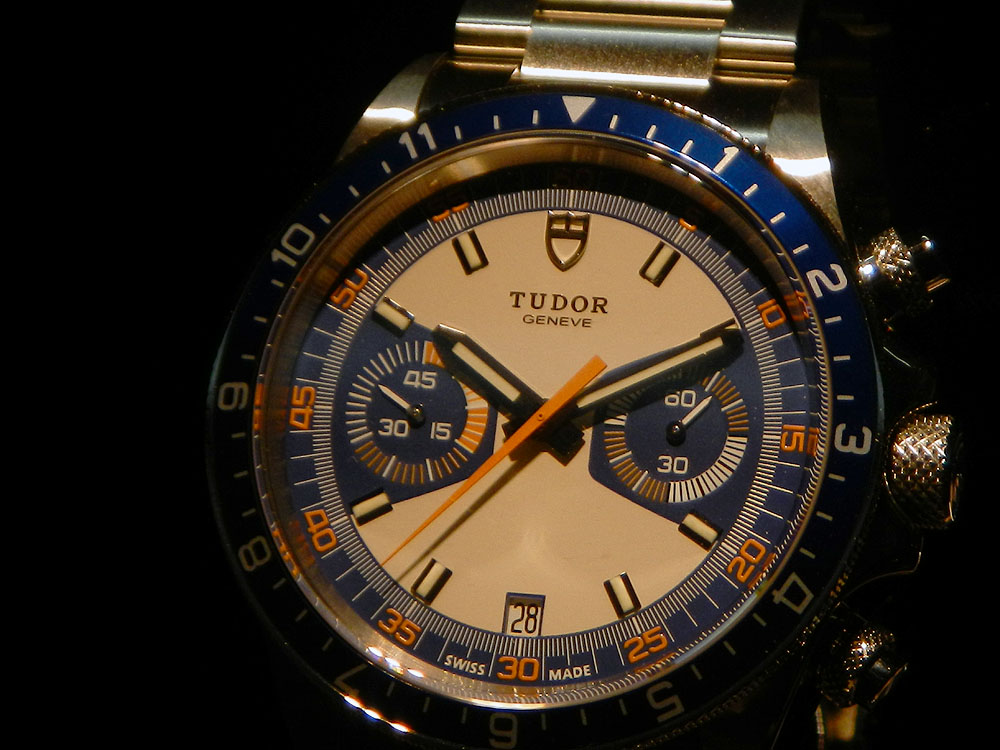 The Black Shield was a new model too.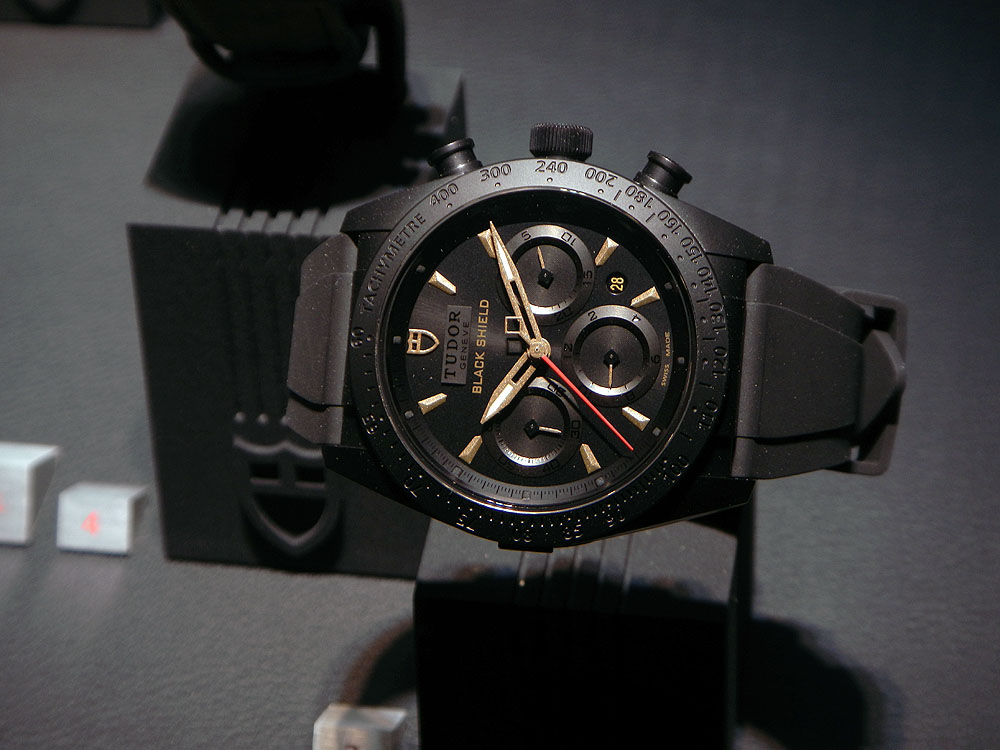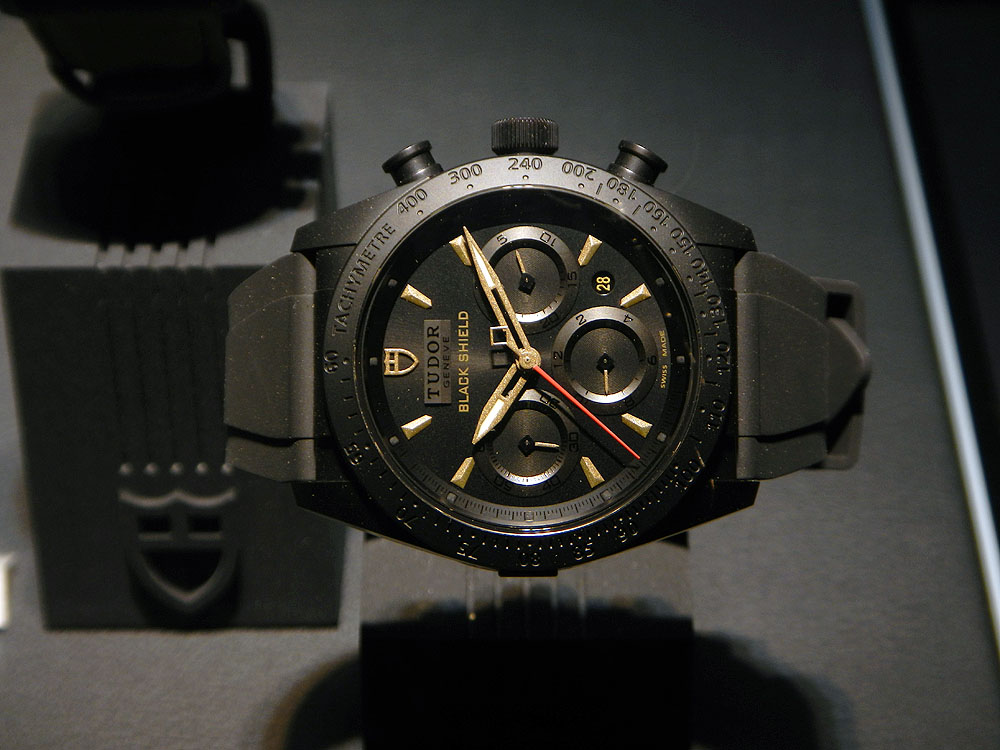 And a new dial at the Advisor.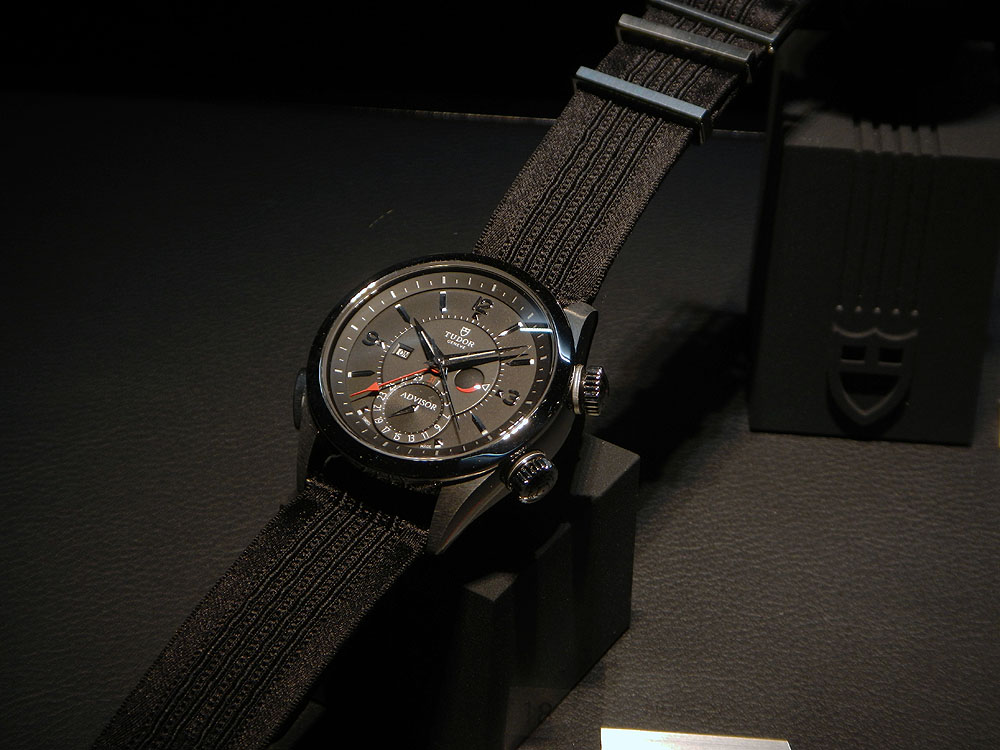 Then we enter The Palace where the things happend IMHO, it's loaded with independent watchmakers.
. We start visit NORD Zeitmascine, Daniel Nebel and let him show us his collection.
Dan and Sandy was impressed of Daniel's work.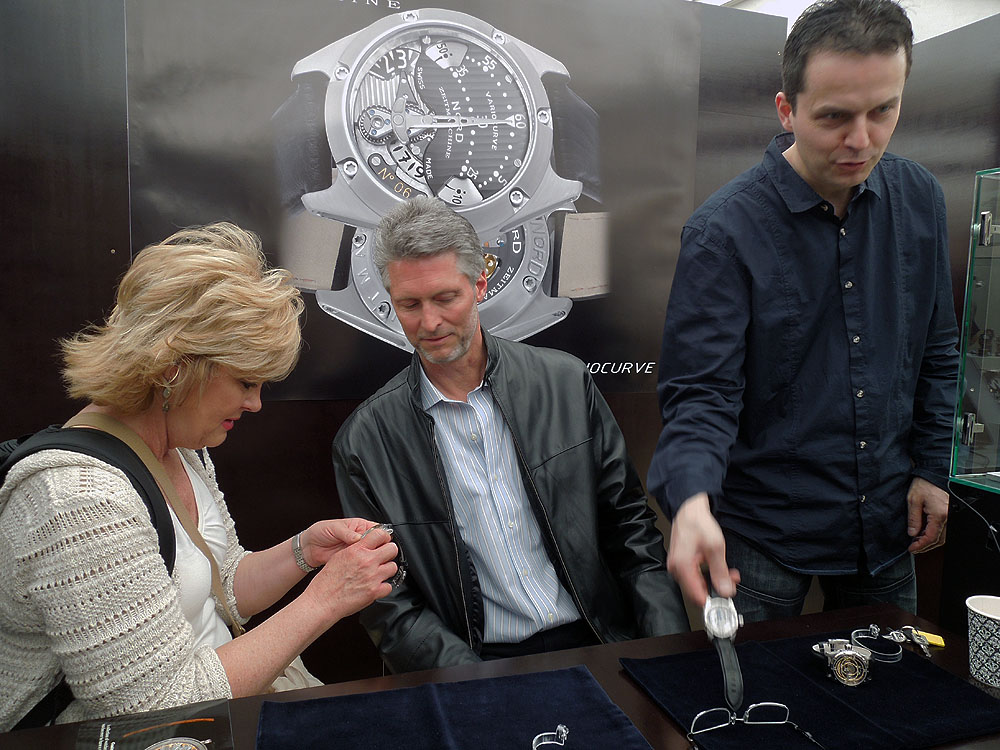 New this year is the Quickindicator as have one hand that goes round in 4 circles in one hour.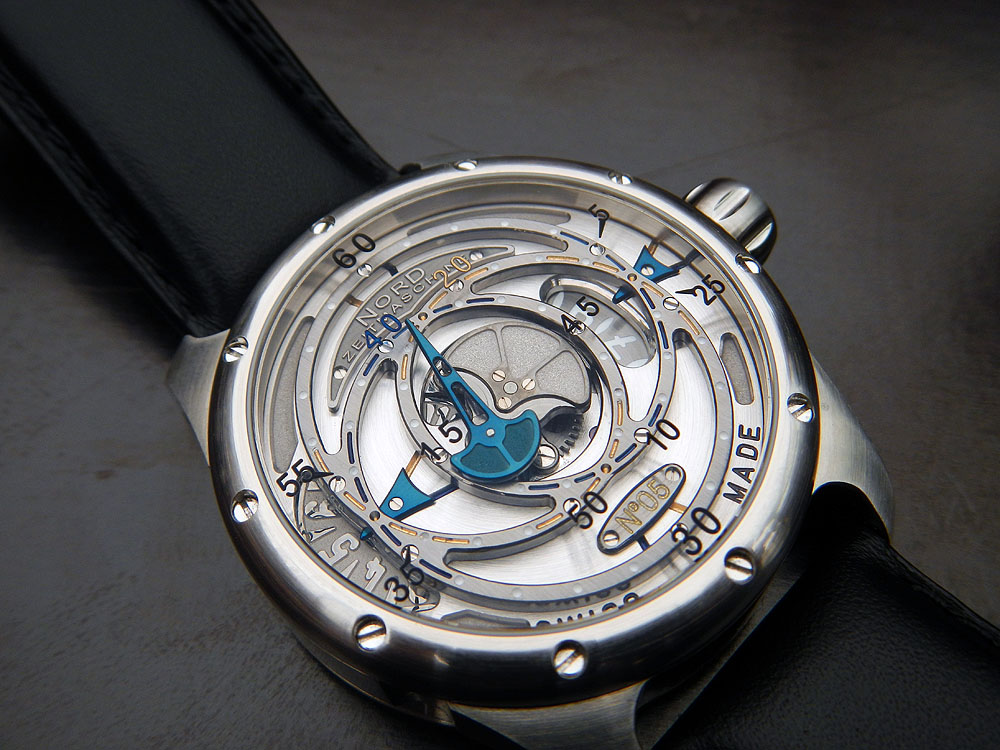 It looks a little busy but when you find out hot it works it's easy to read.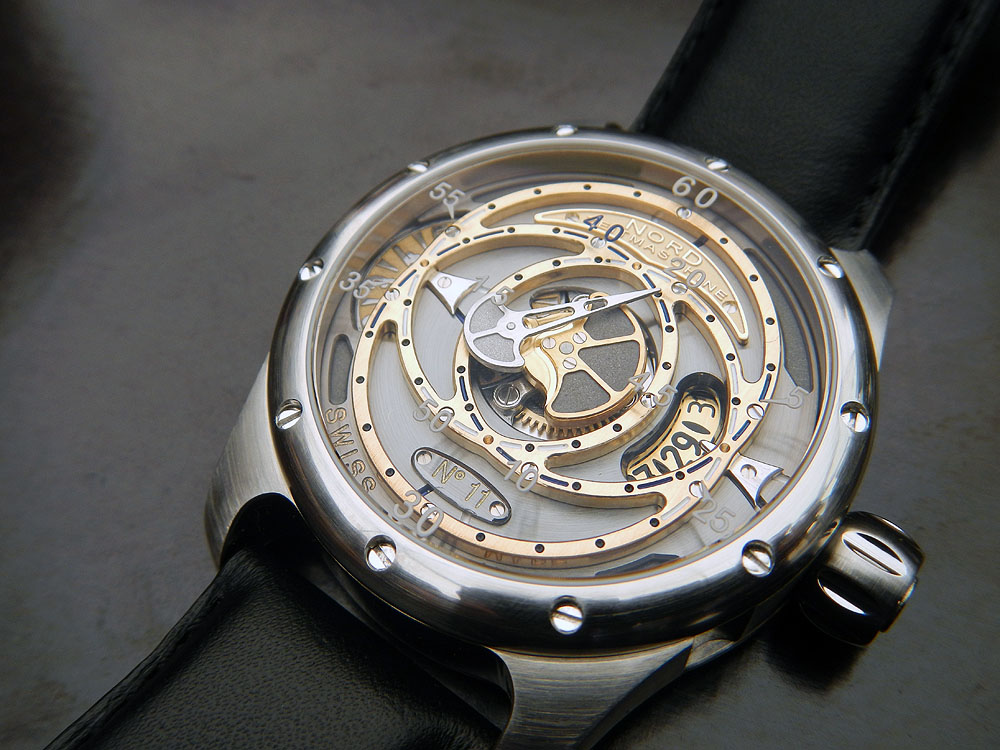 Here is the best watch in show this year IMHO. The one hand Variocurve.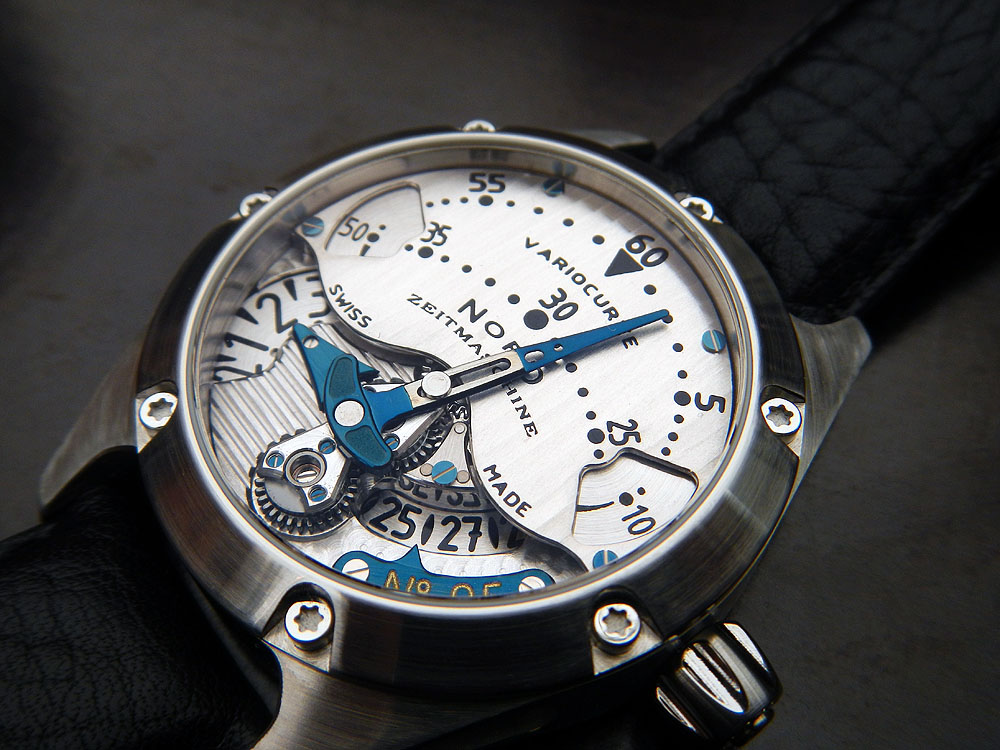 Of course I have to grab one. :-))))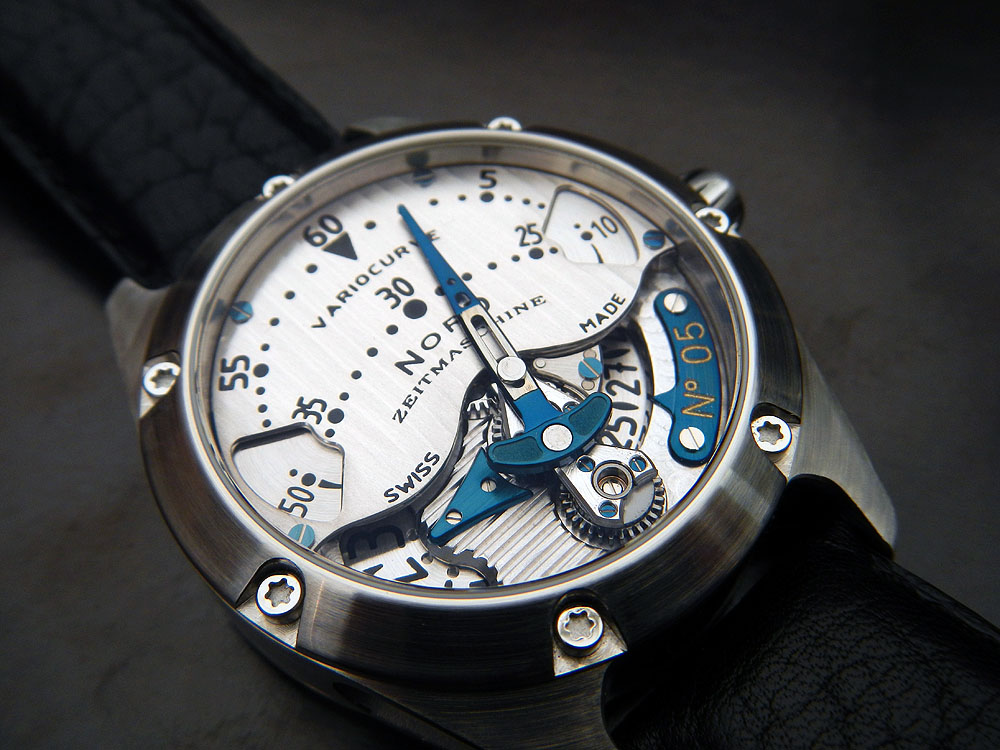 The Pierce family says awesome more than one time. :-)))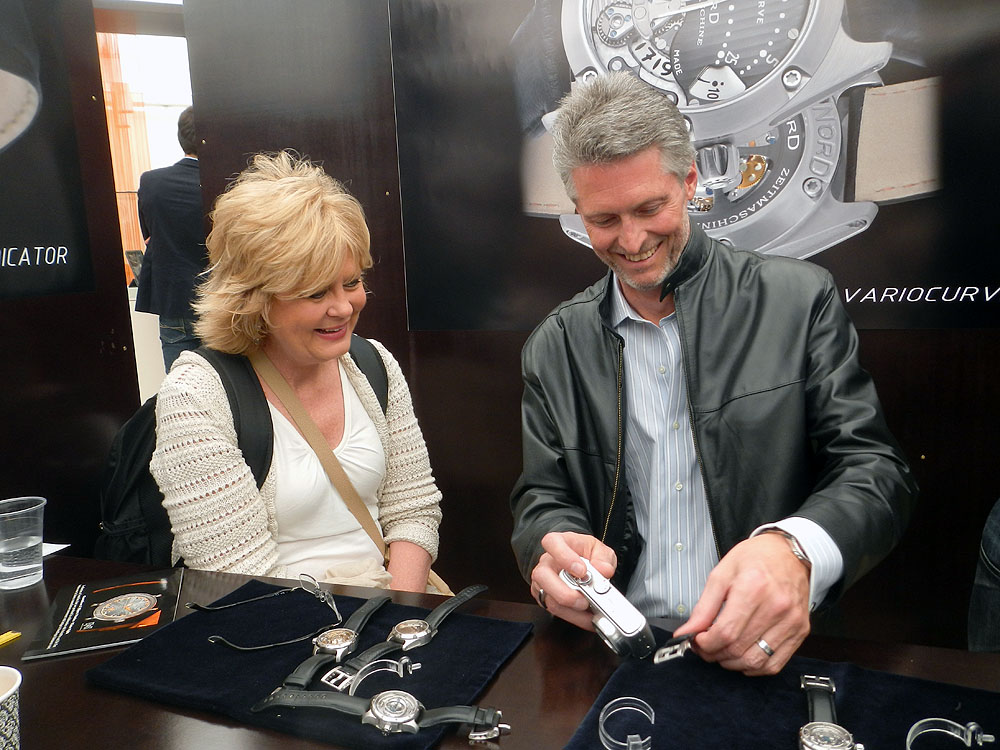 Louis Erard have made a modern sporty looking Regulator.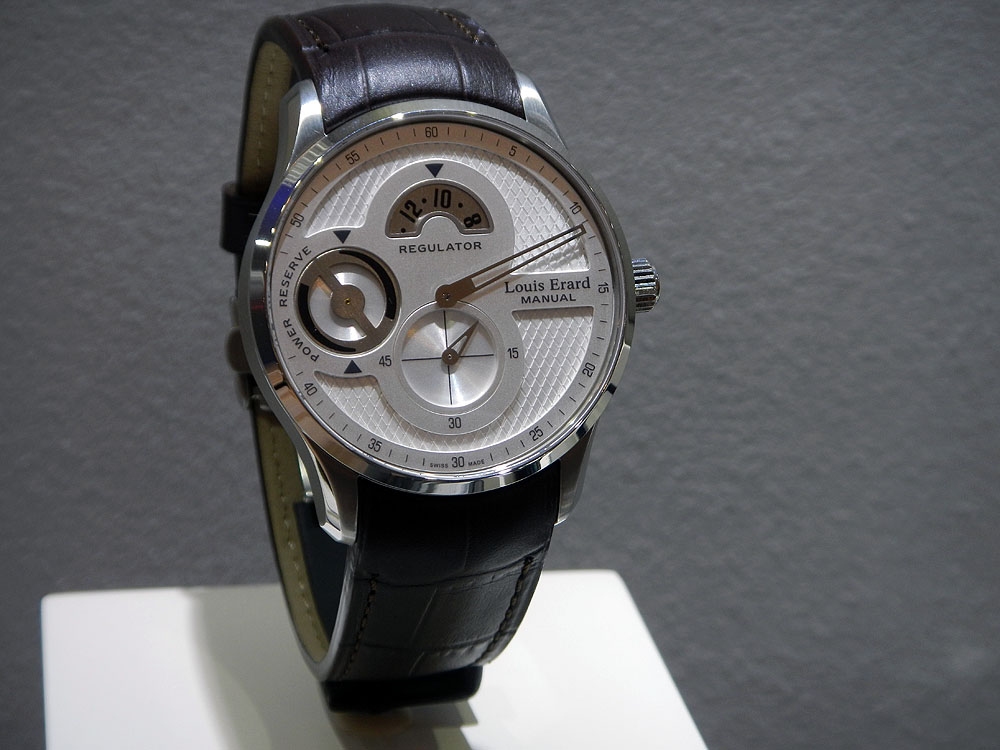 And they have a classic too.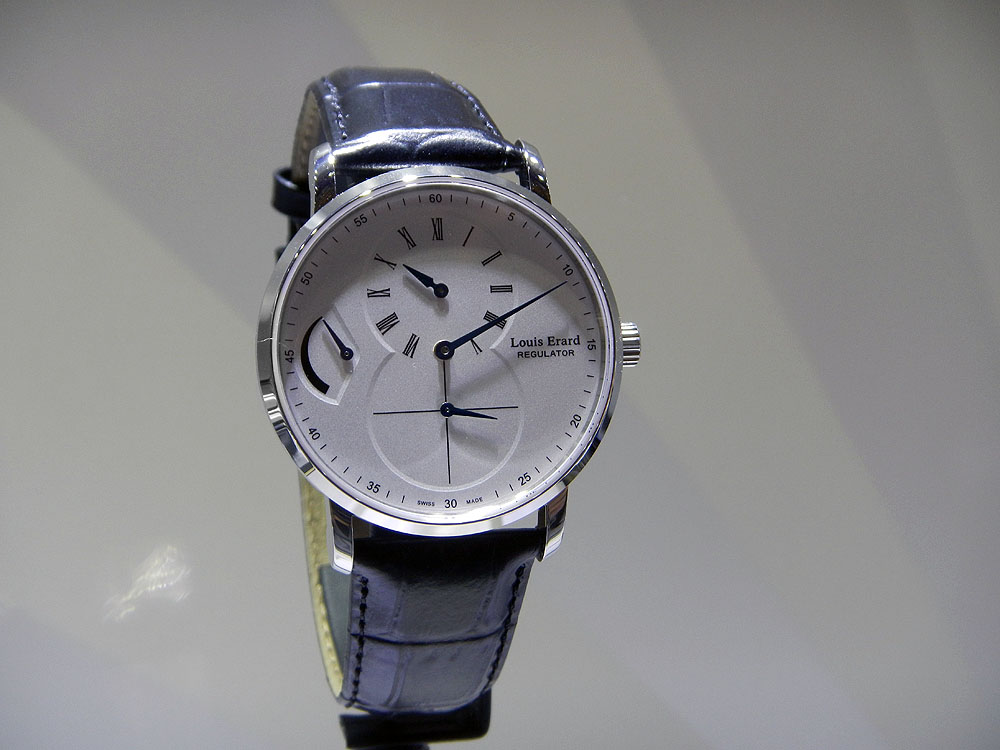 A nice booth at Eberhard.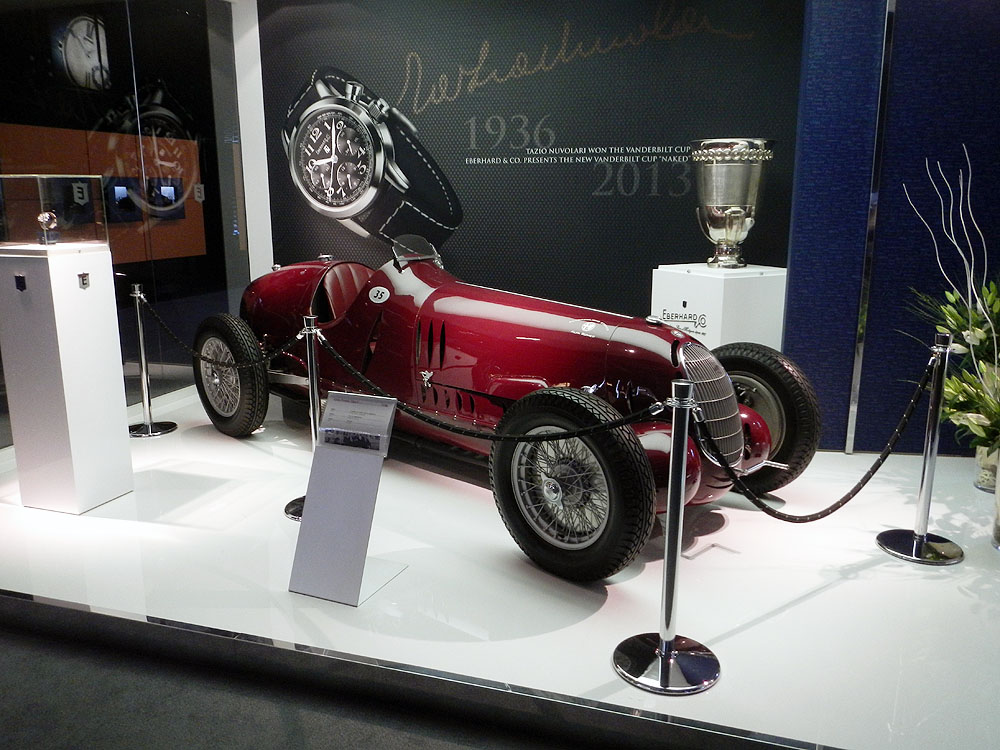 Then we have to rush.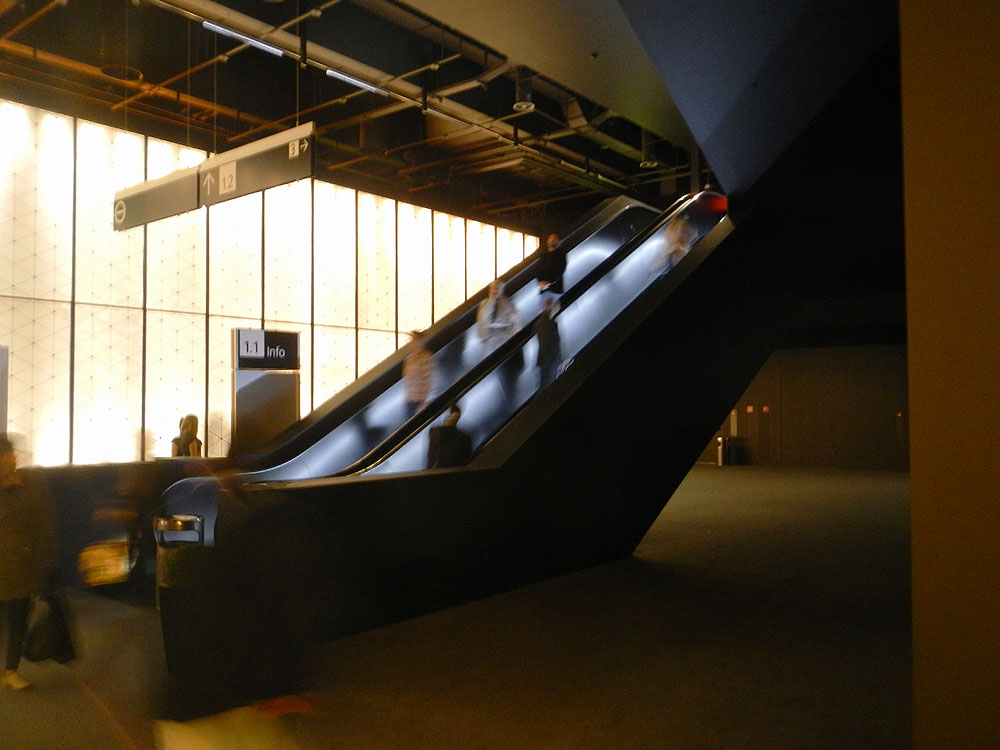 To meet a finnish watchmaker, Antti Rönkkö.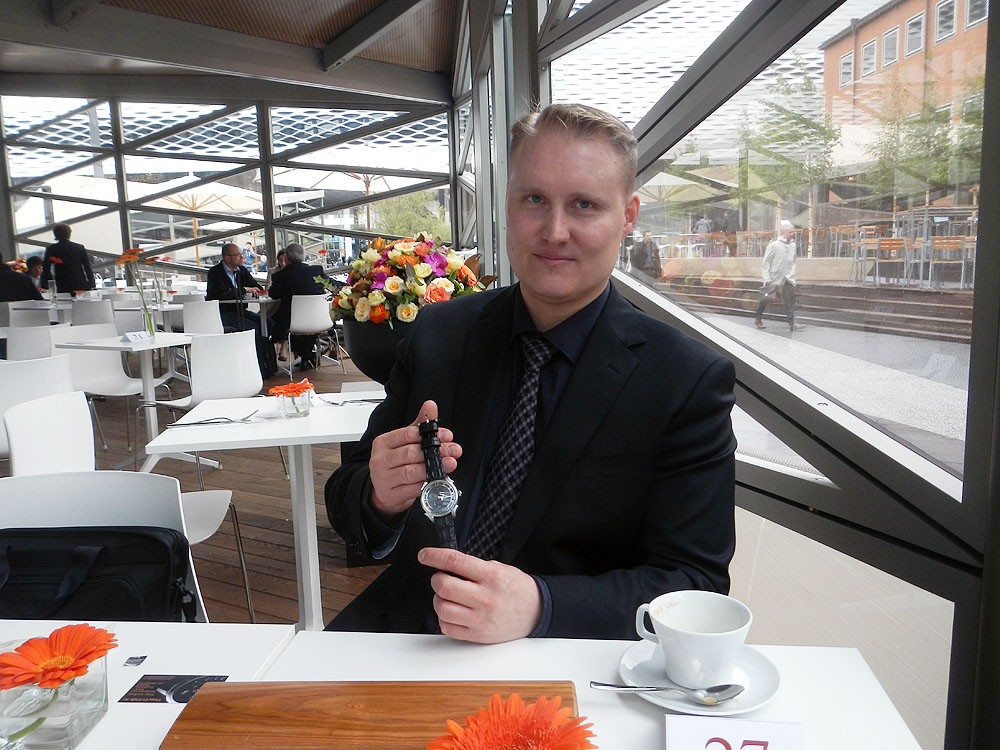 He show us his awesome watch, The Steel Labyrinth.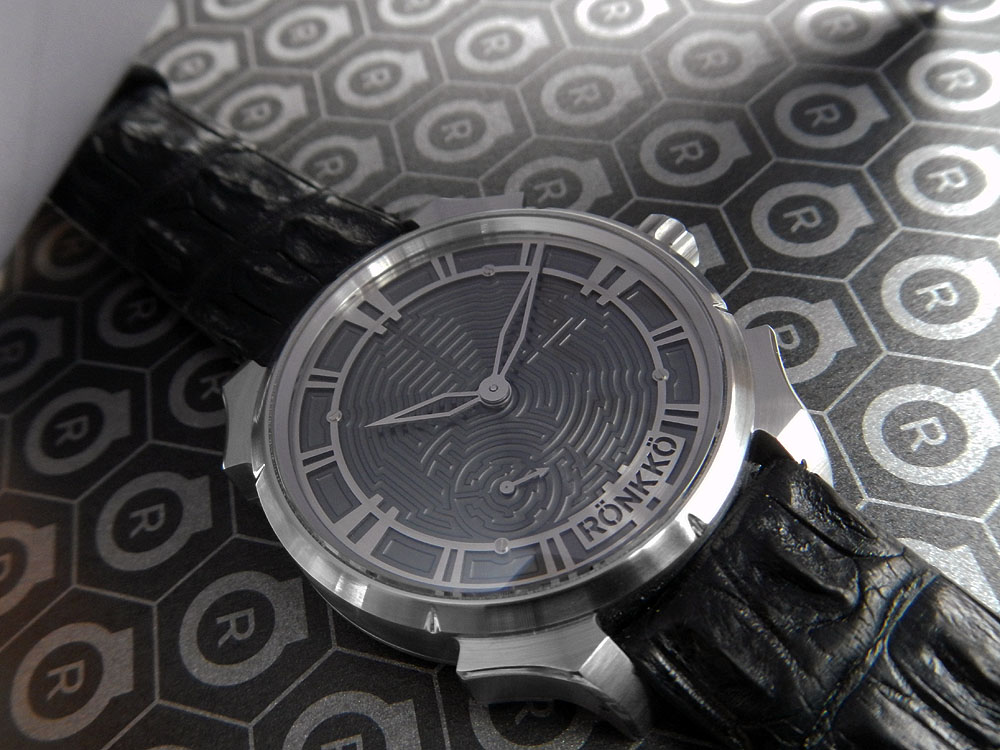 The case is in one piece.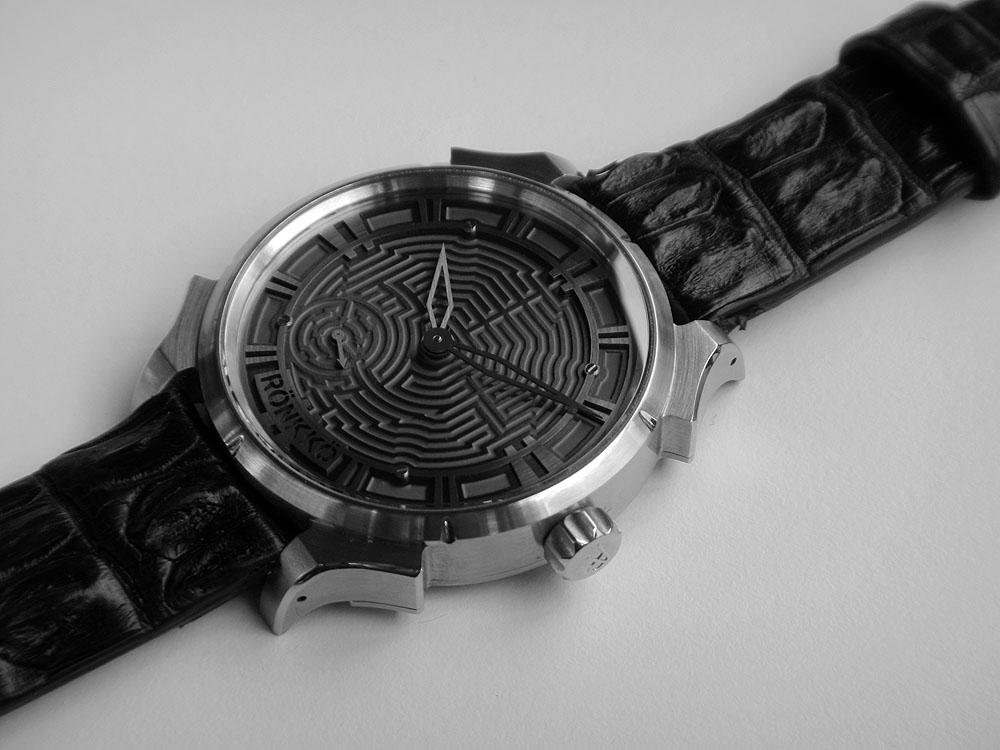 He have made a lot of work at the movement.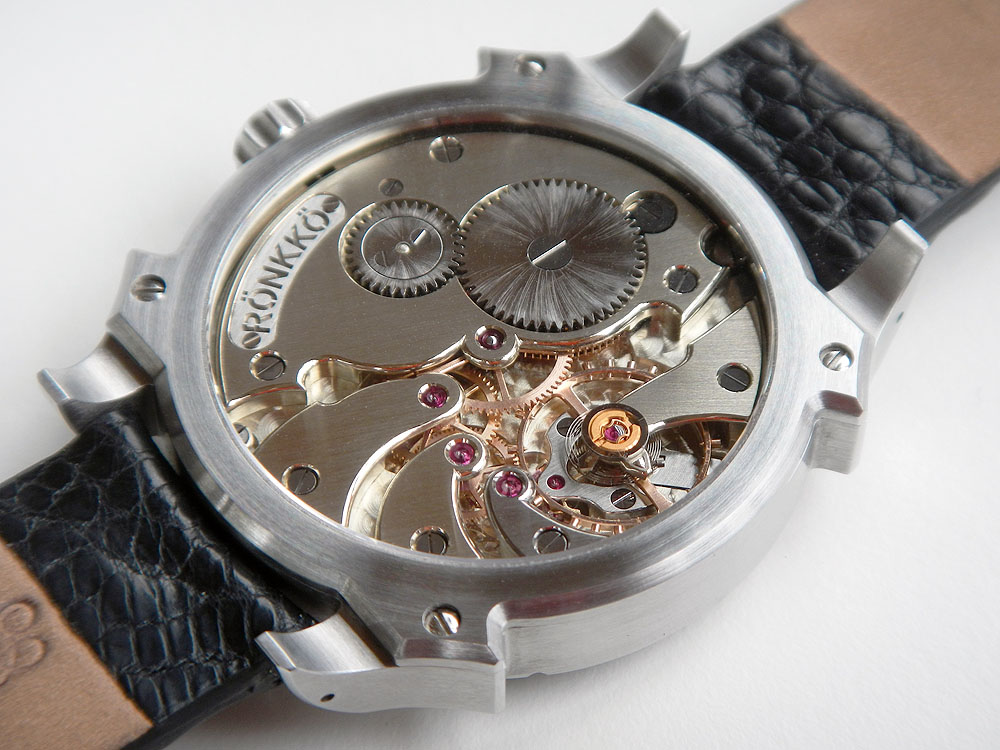 And a claps that is really nice too.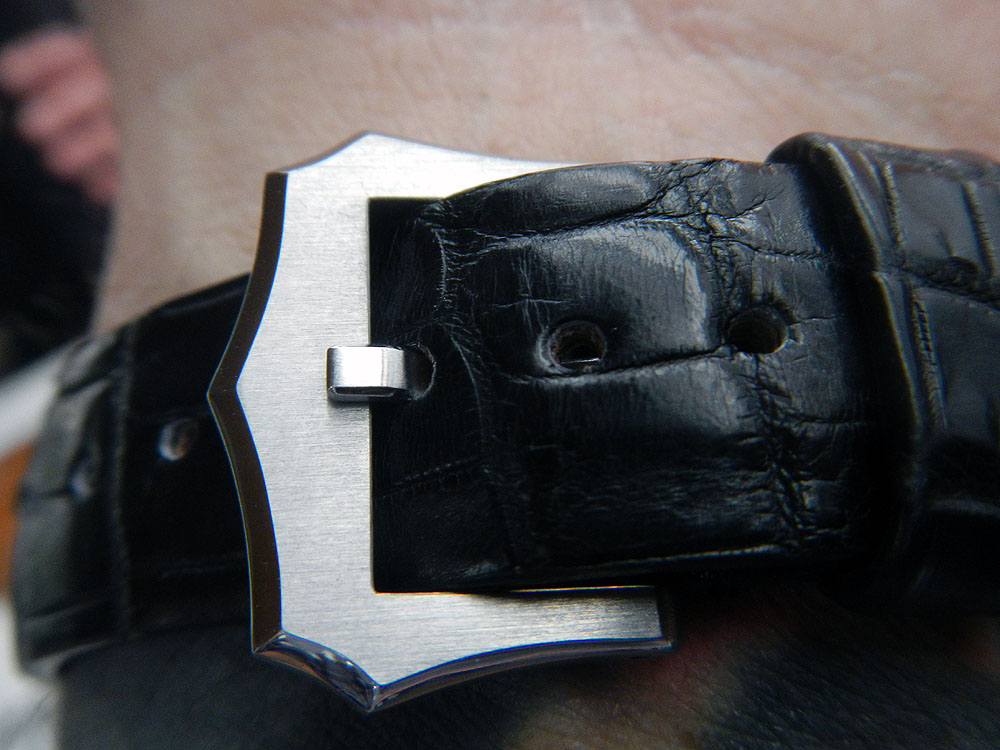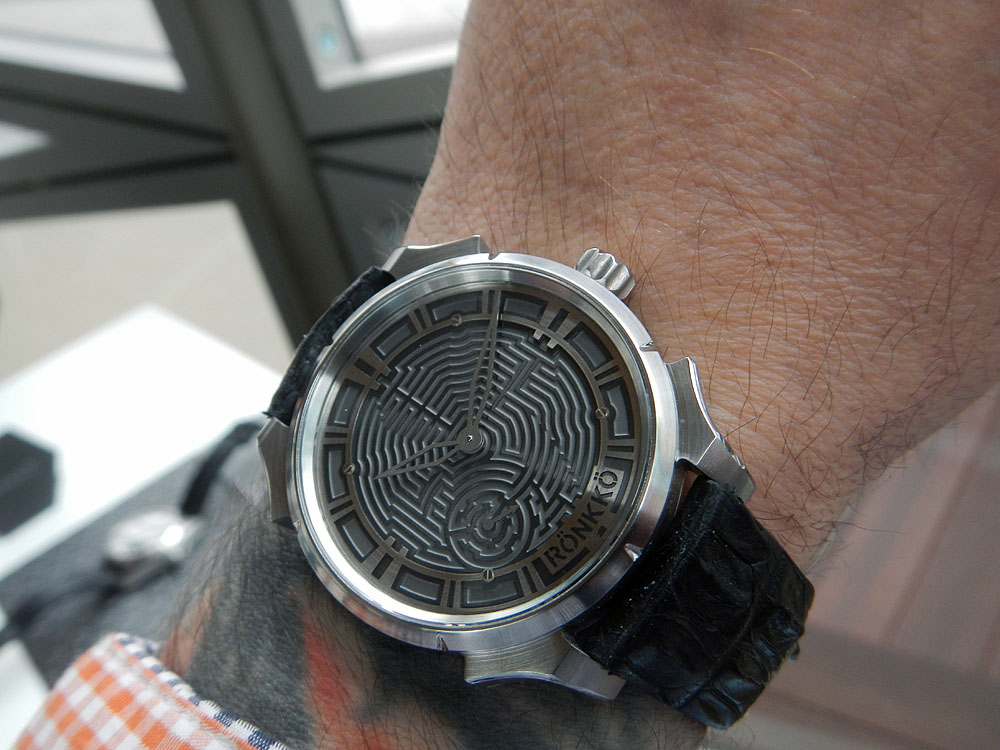 IMO the new boxes to Breguet is a little too big in my taste. :-))))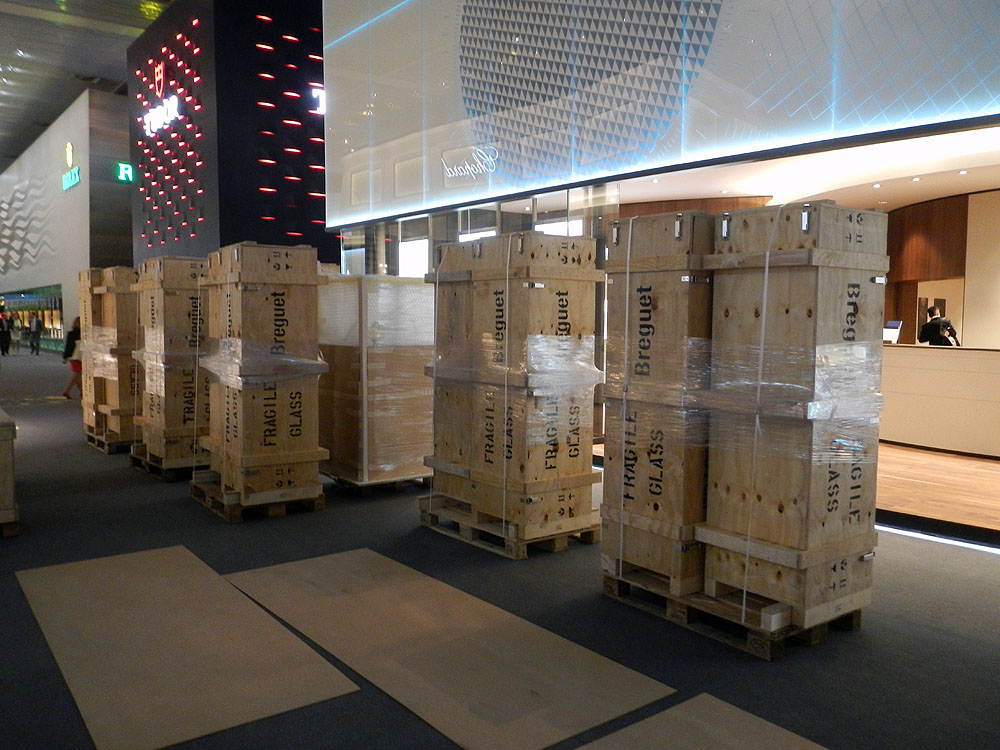 Then it was time for the Glashütte Original presentation.
Sixties Panorama Date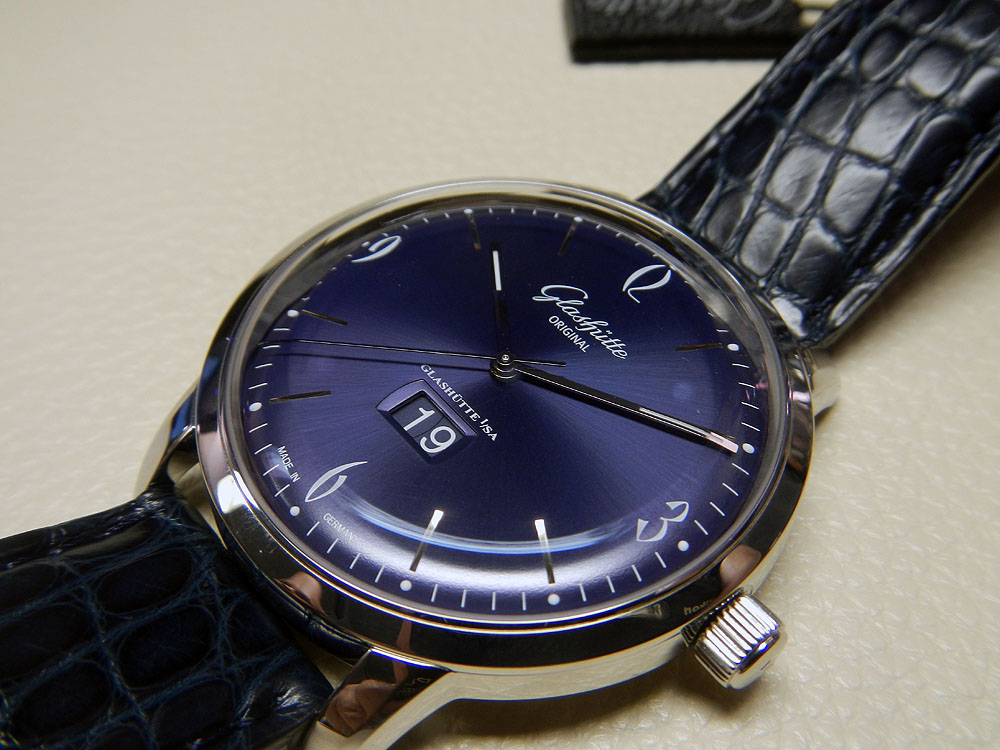 Senator Panorama Date Moon Phase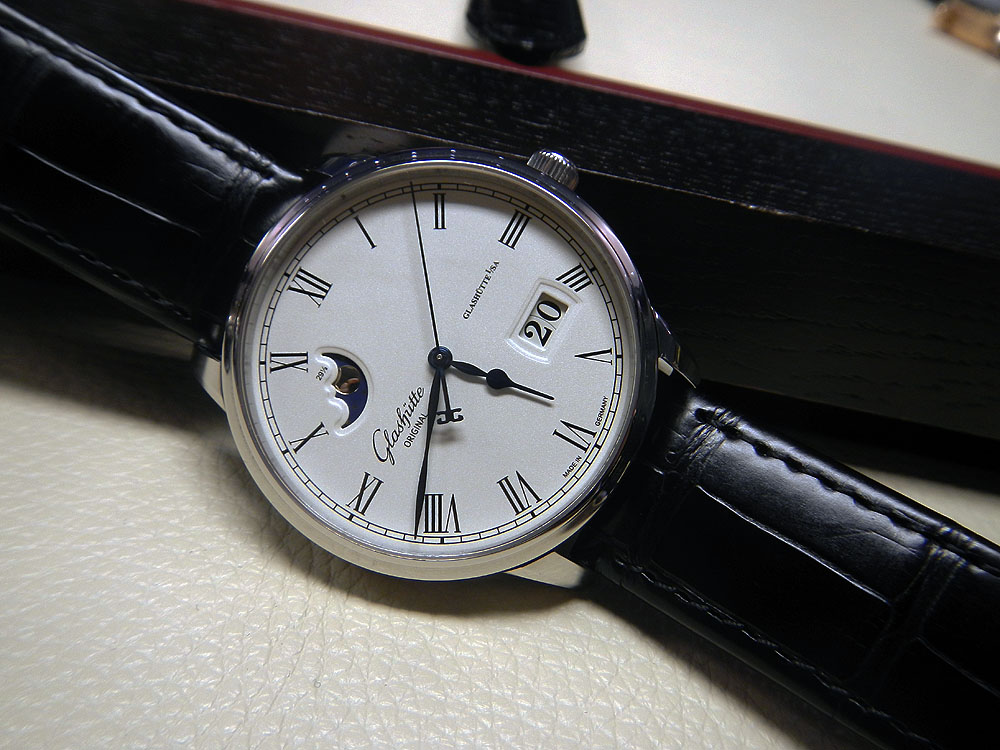 PanoLunarTourbillon.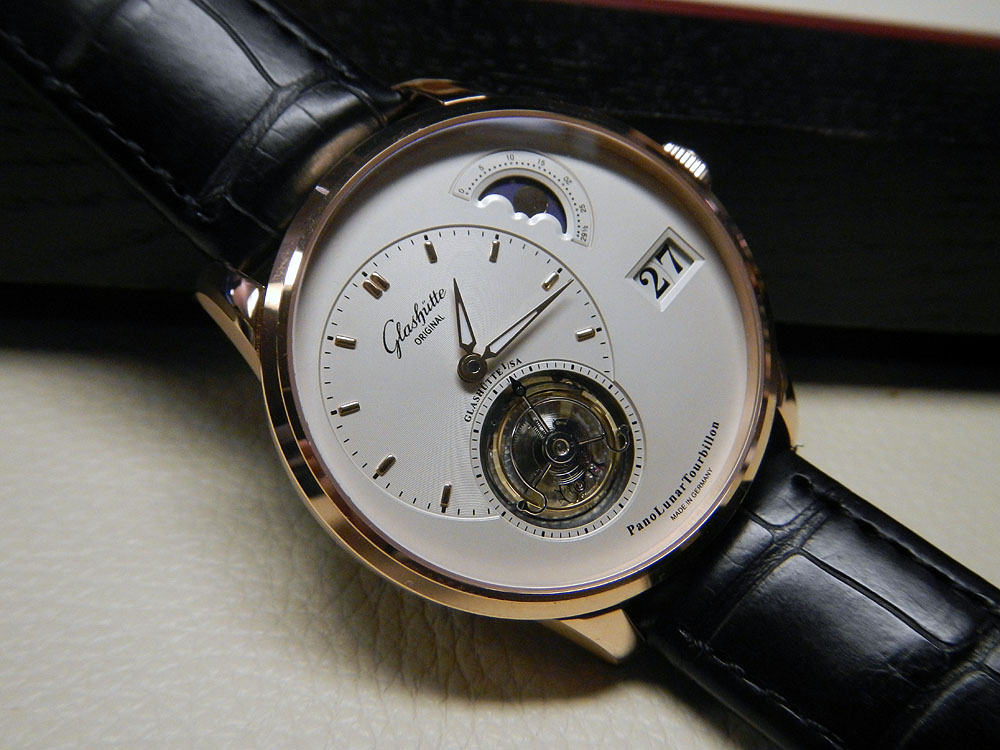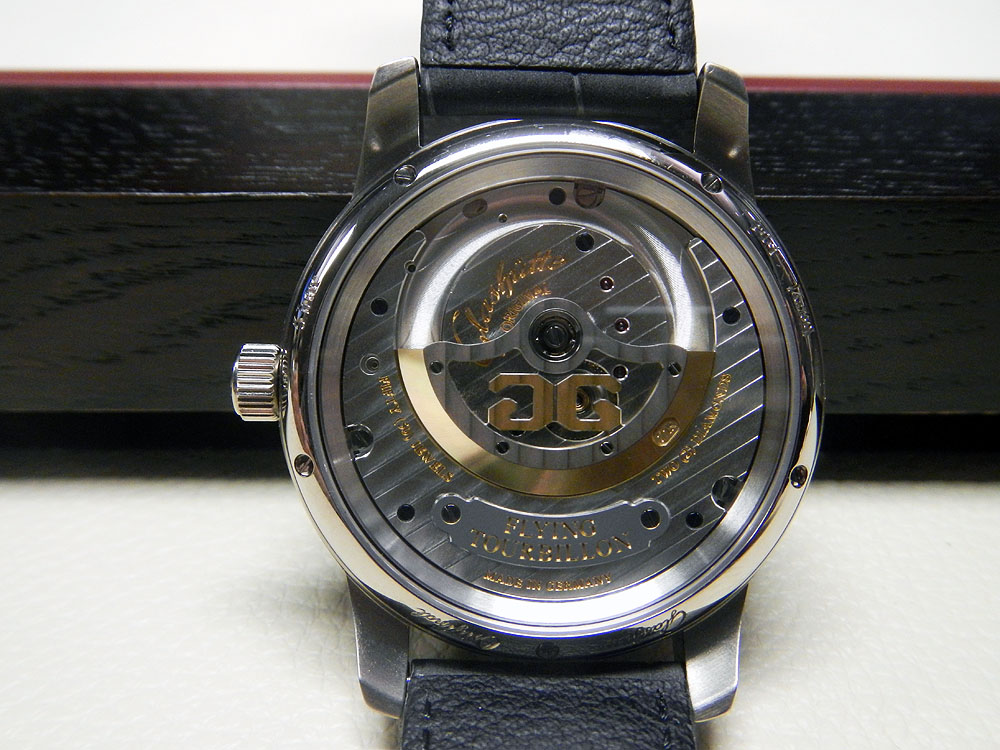 The Regulator Chronometer.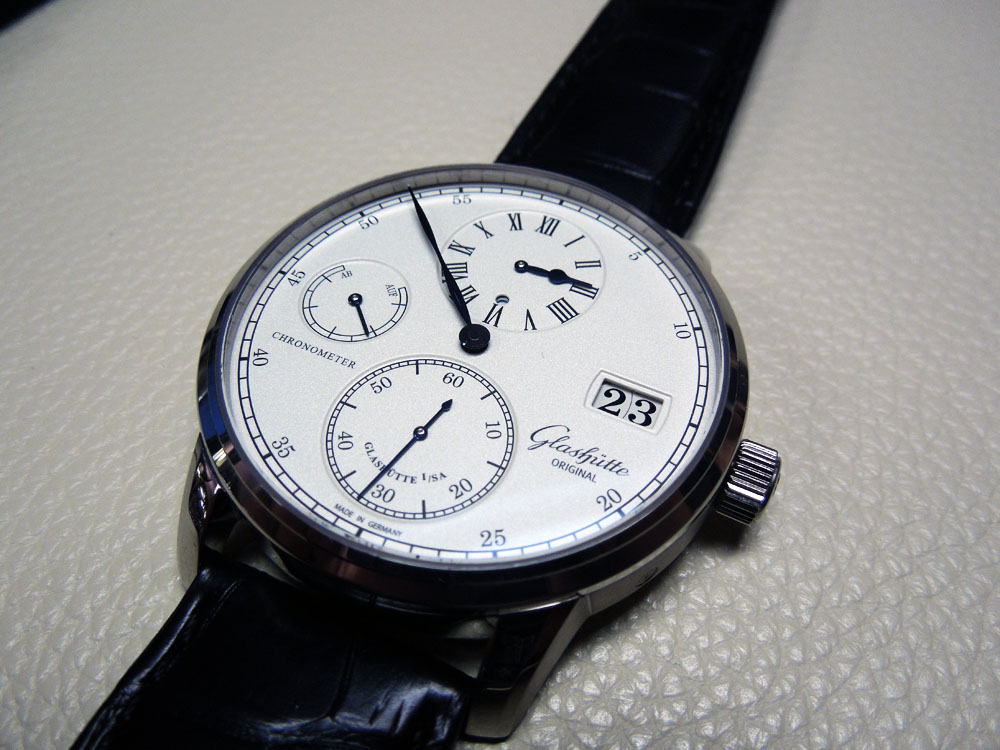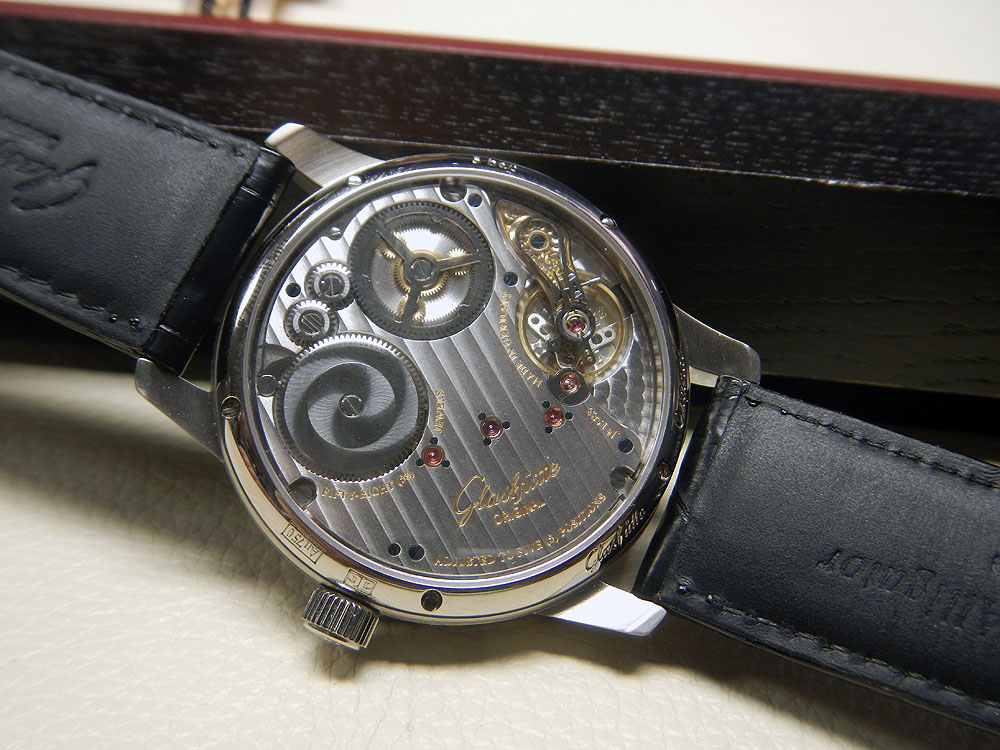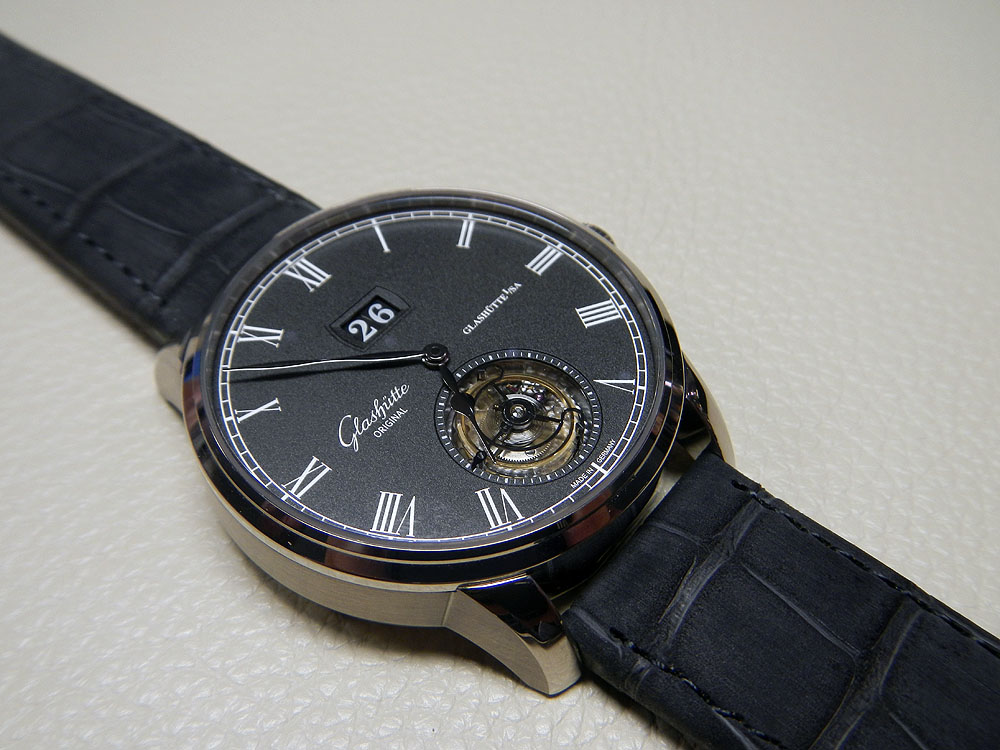 It was a close looking party.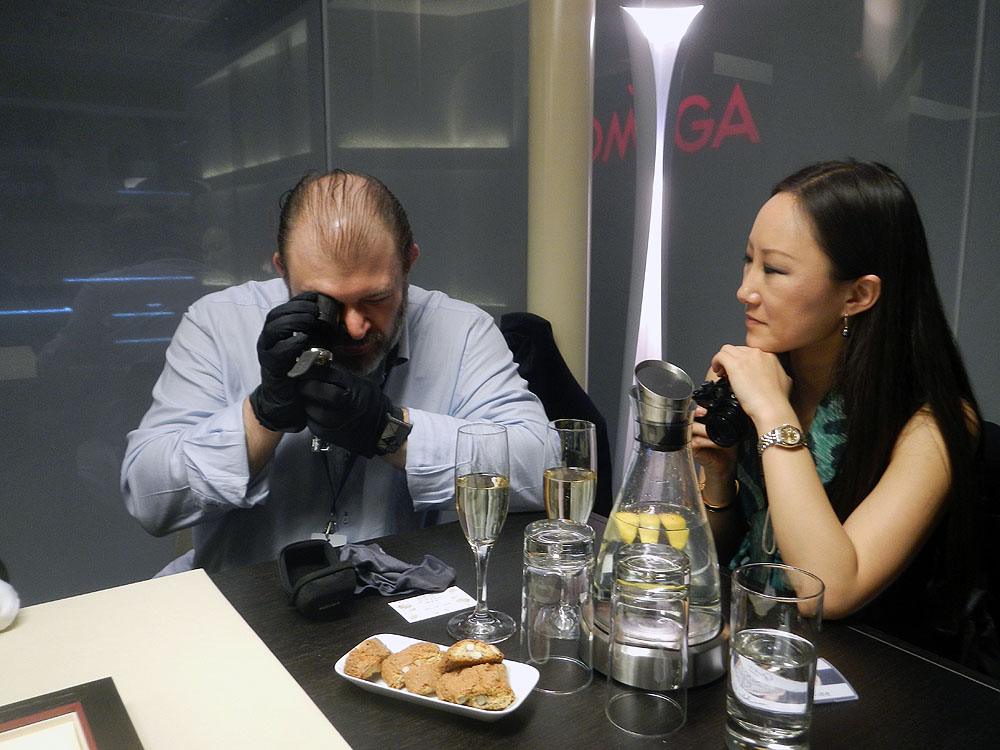 Now Glashütte Original have a dial factory in Pforzheim too, so the dials are now inhouse.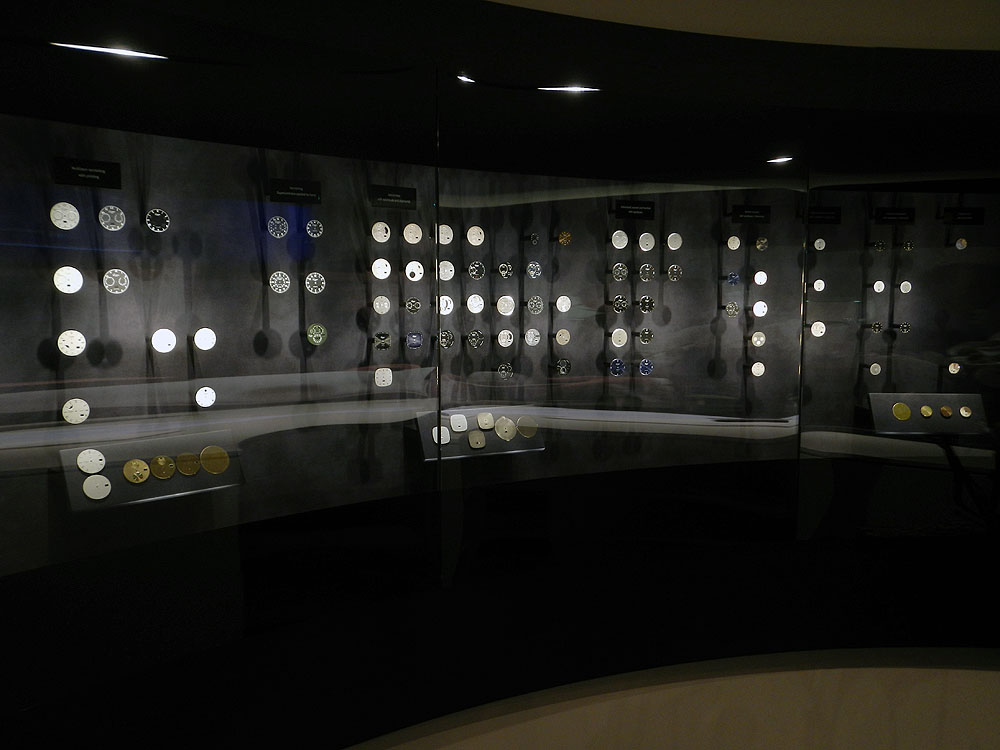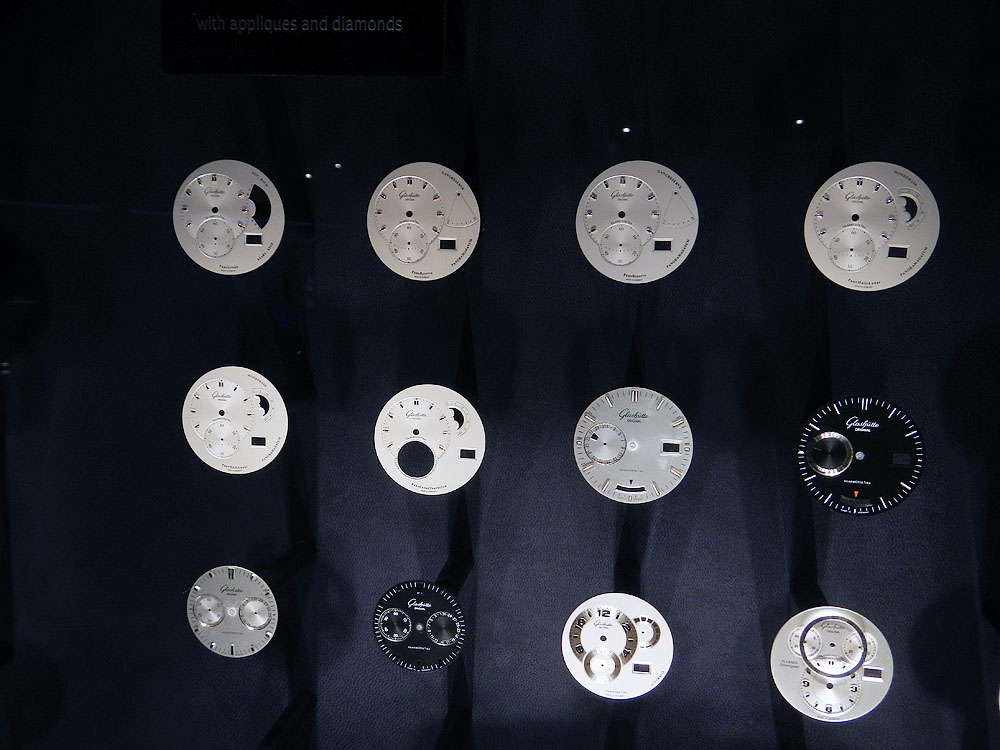 This "The Dark Side Of The Moon" Omega looks really great.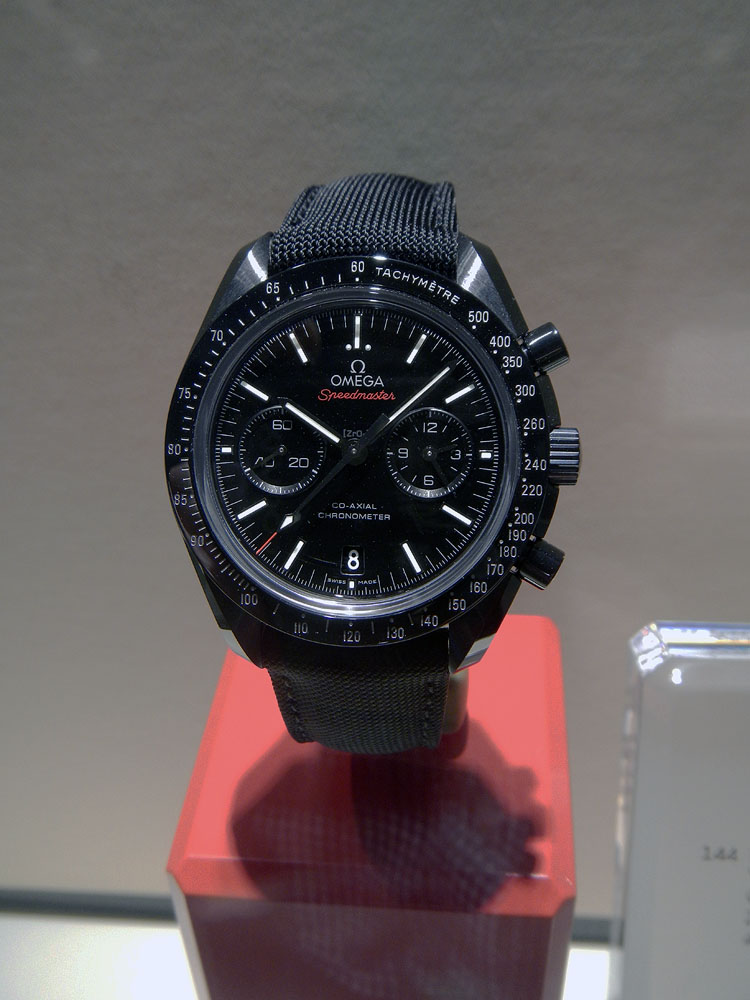 We have a fast meeting with the Dornblüth family too.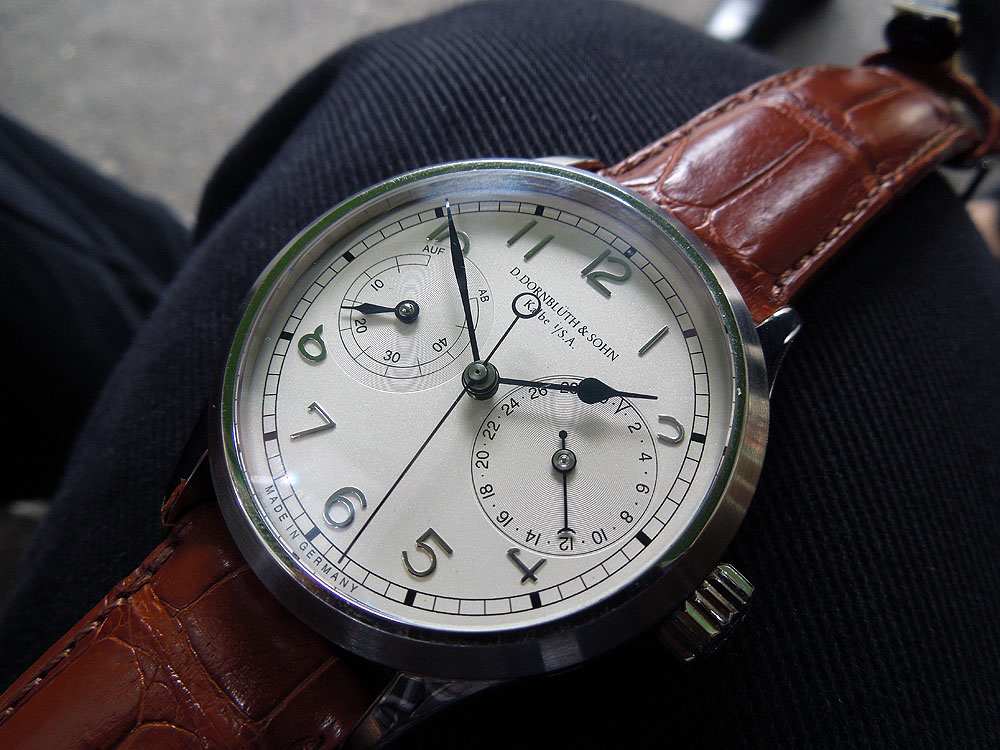 Then we went out to The Palace again .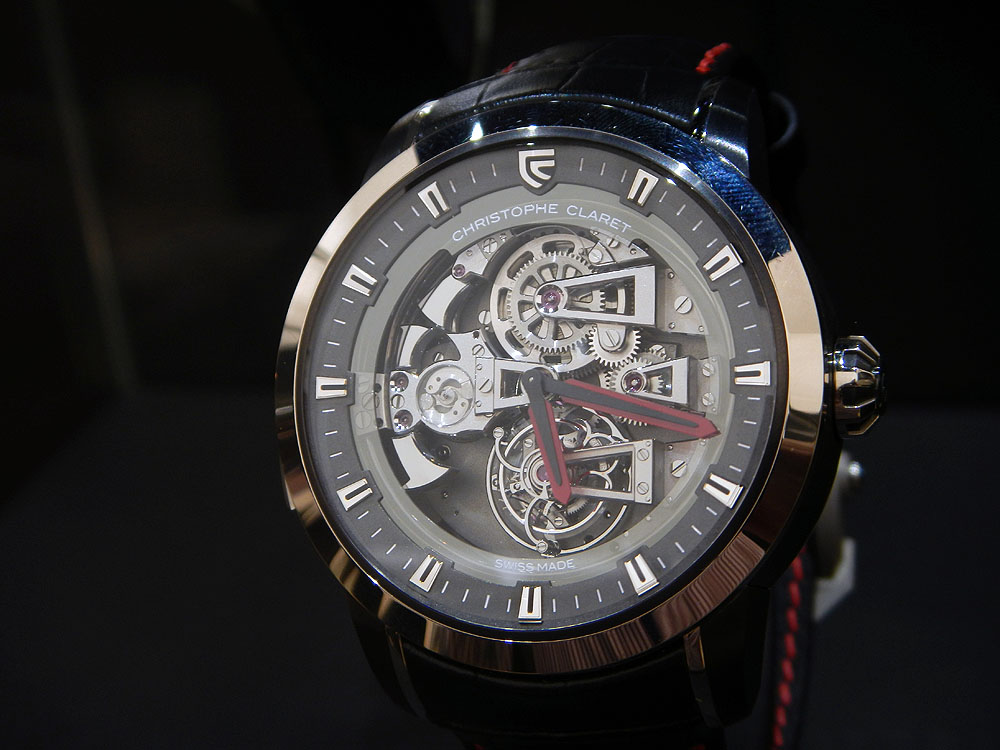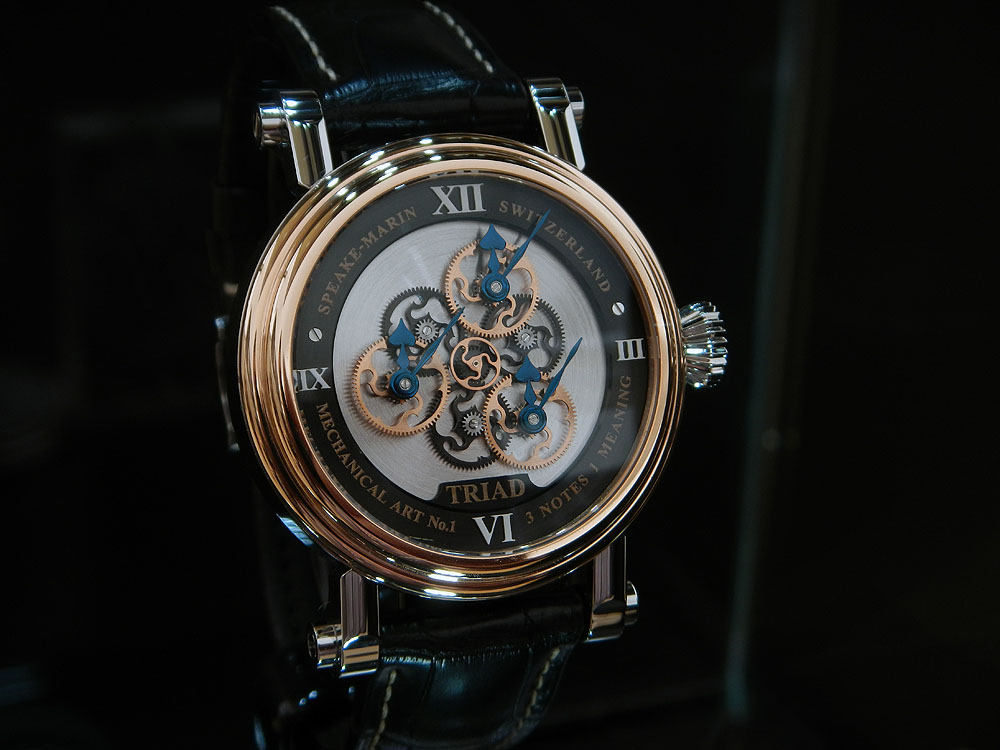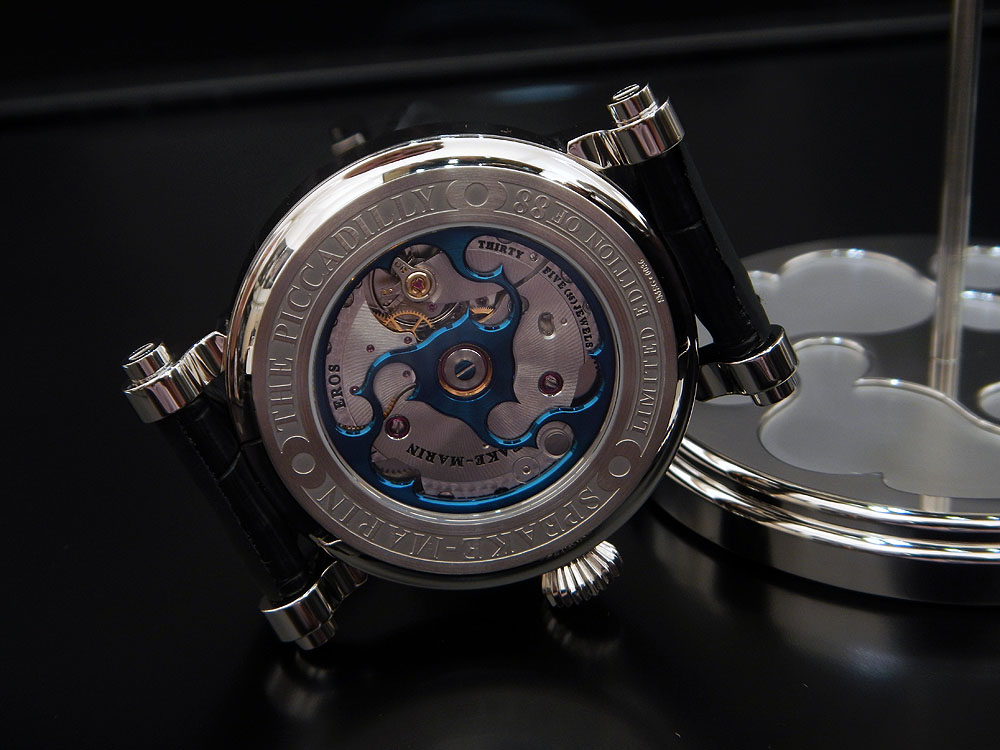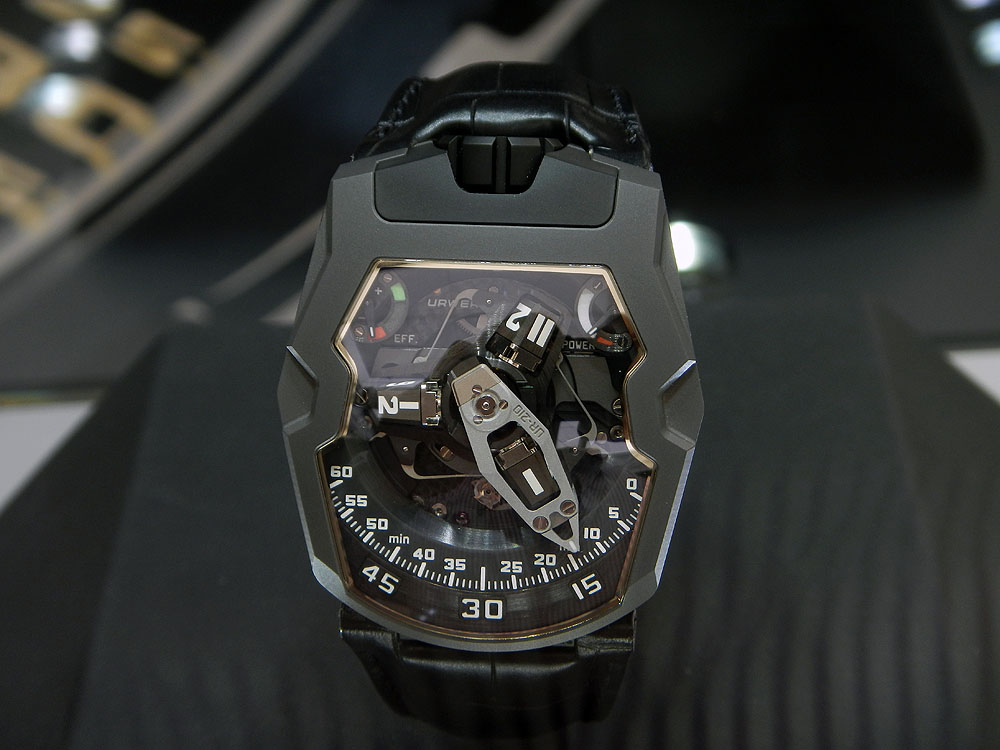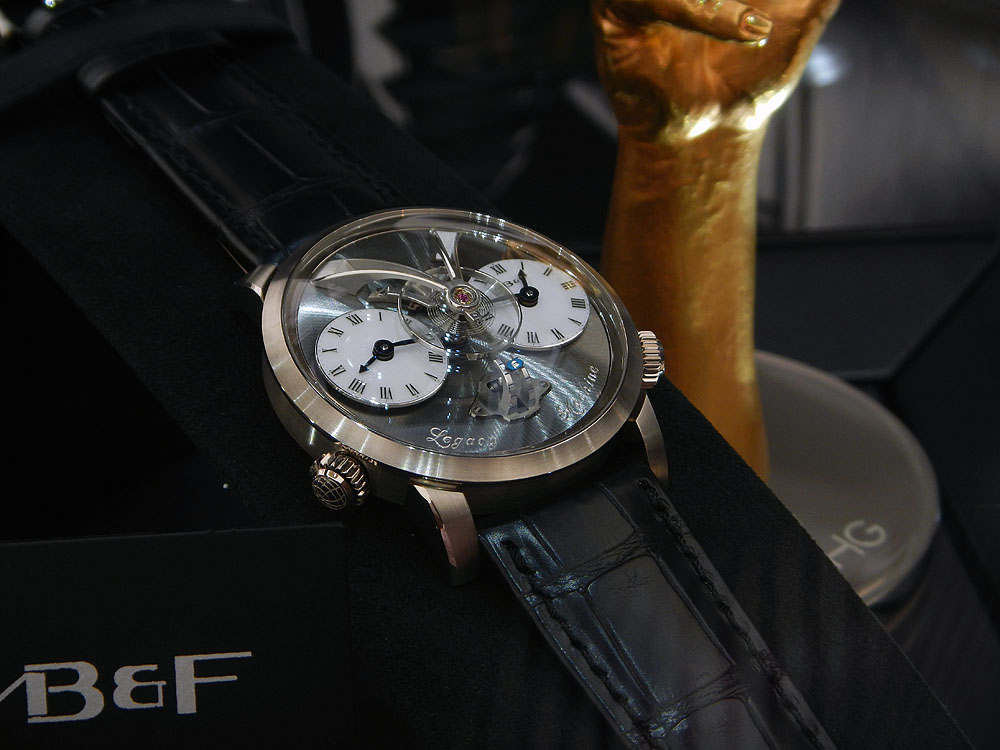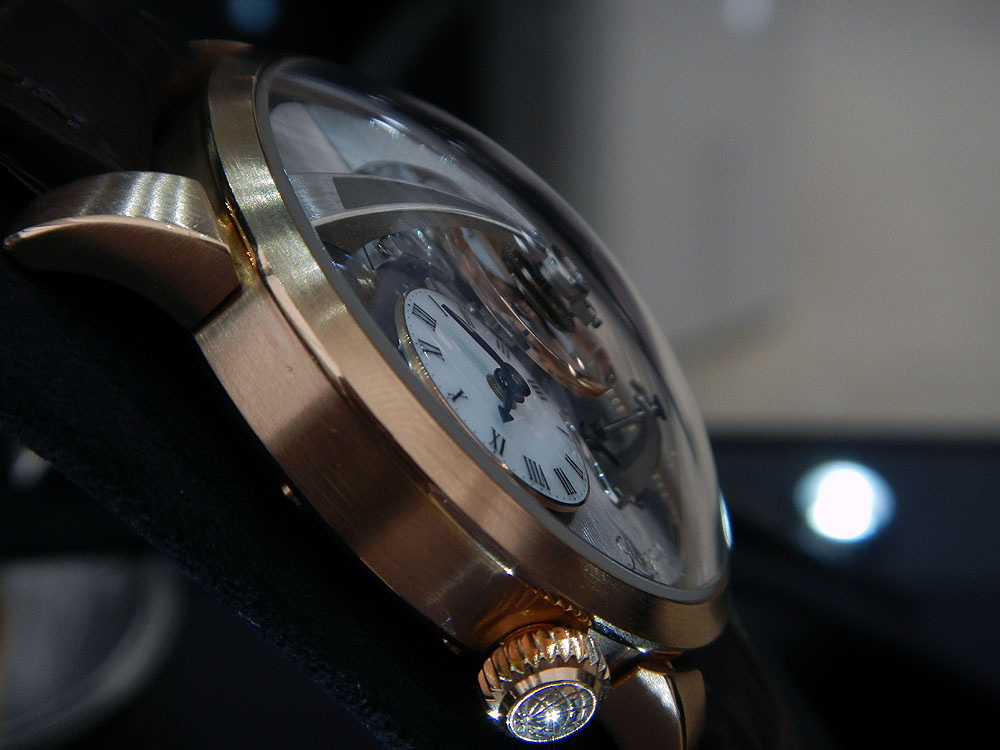 Halda was there too, showing the Race Pilot.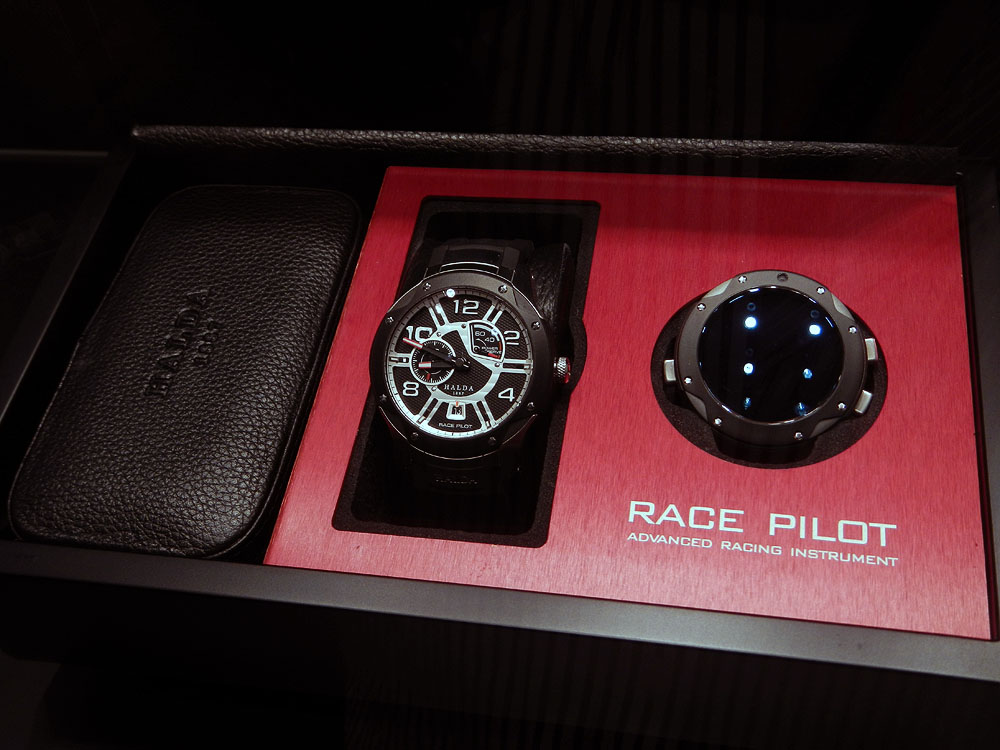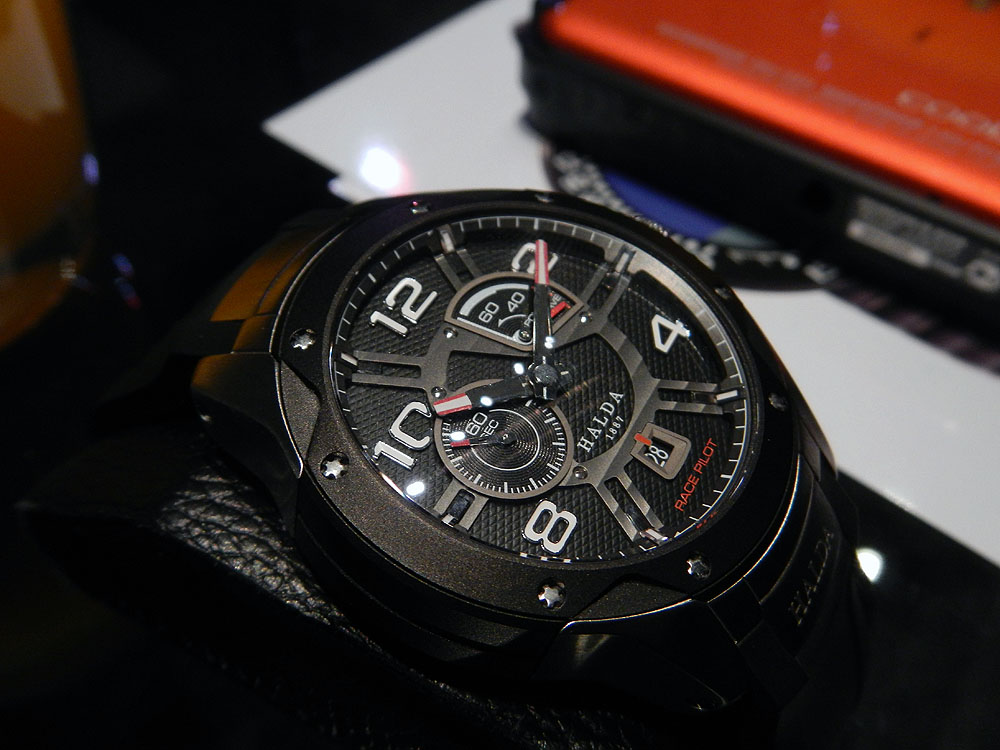 Then we visiting a nice German brand Schaumburg Watch that have released a new watch called Bullfrog.
IMO so is the design successful and it smiles at me.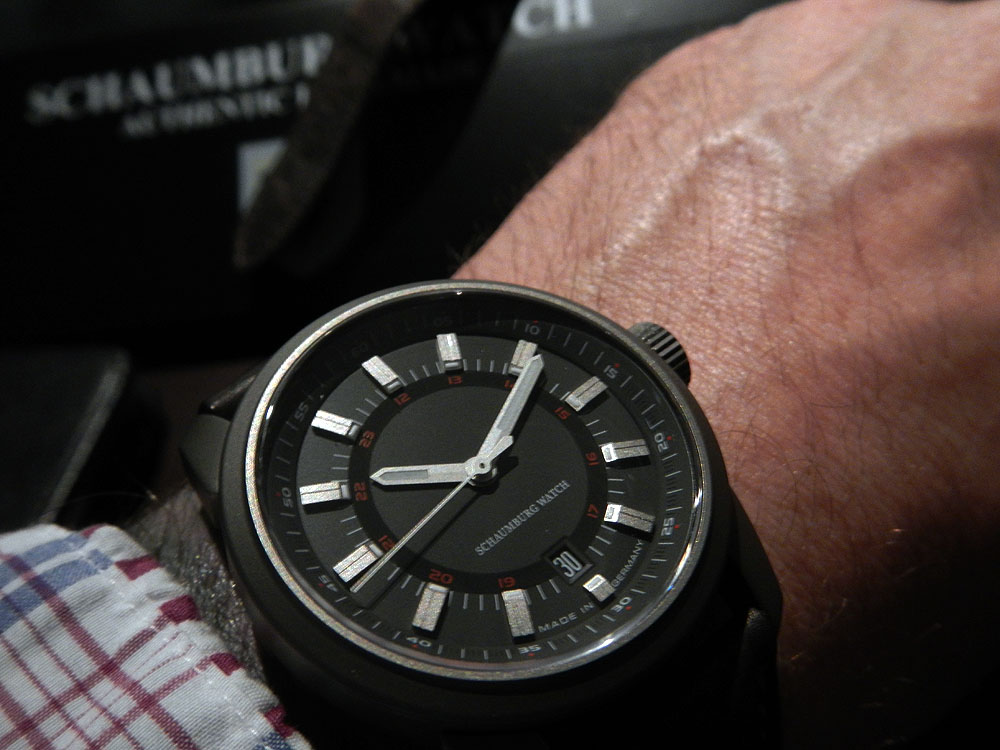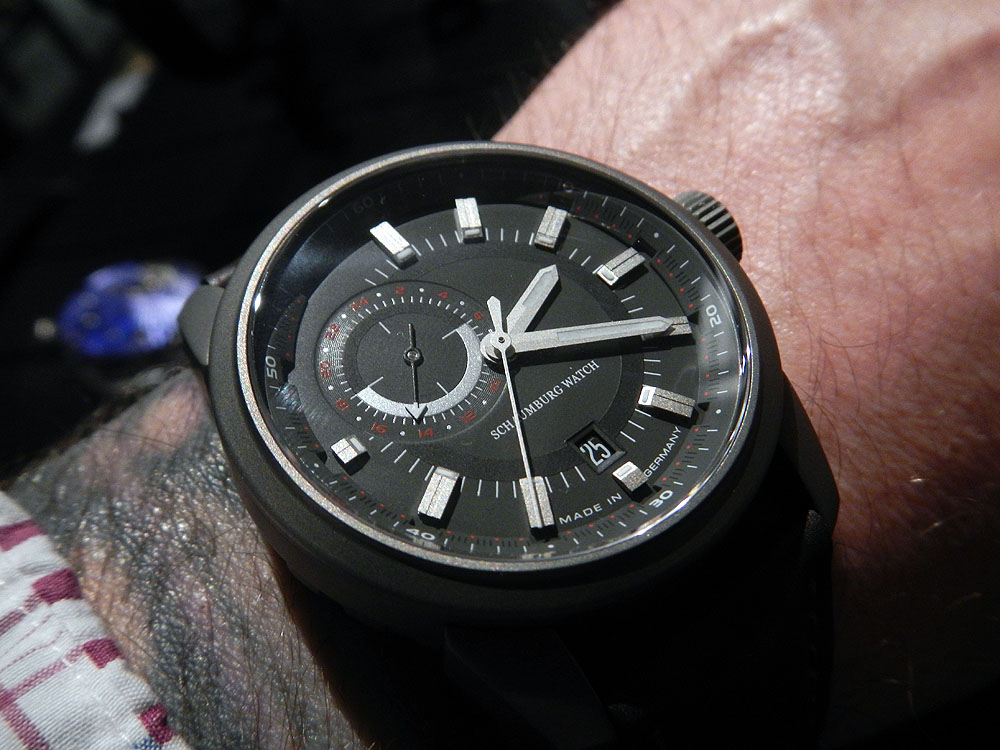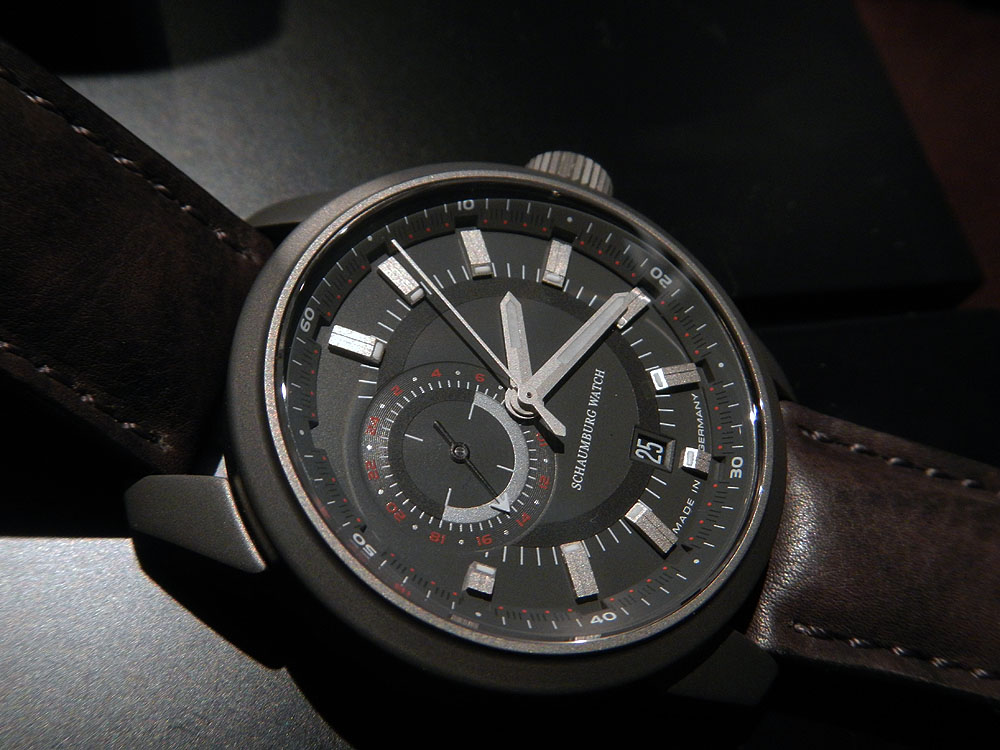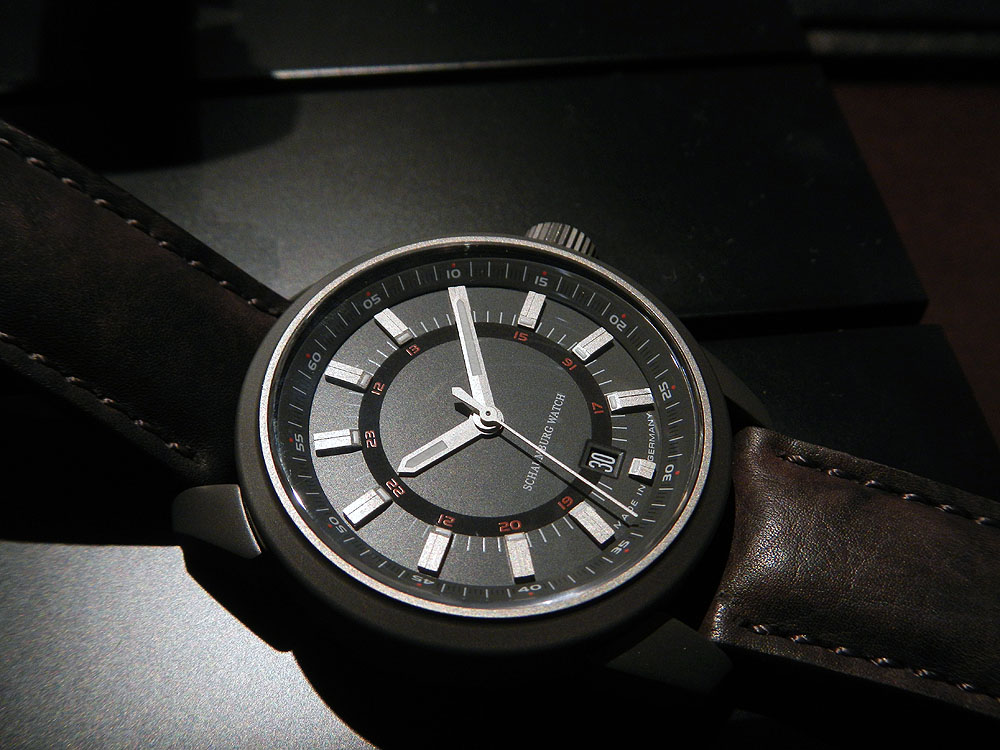 They have some dresswatches too, here a moonface with a metereoite dial.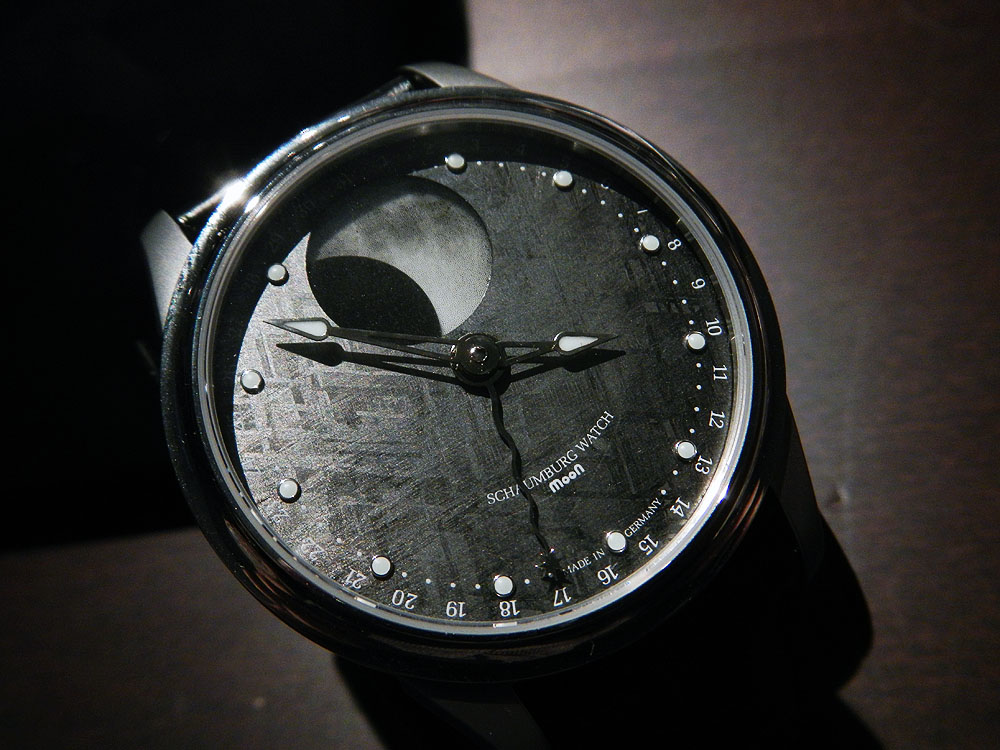 Then I stop by at Patek.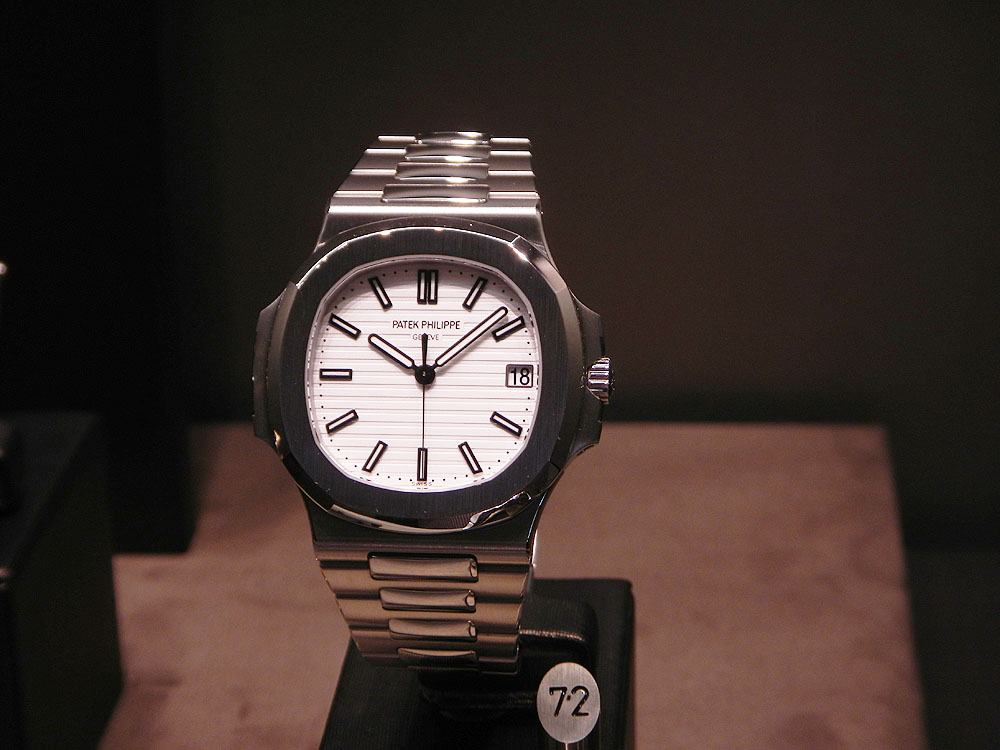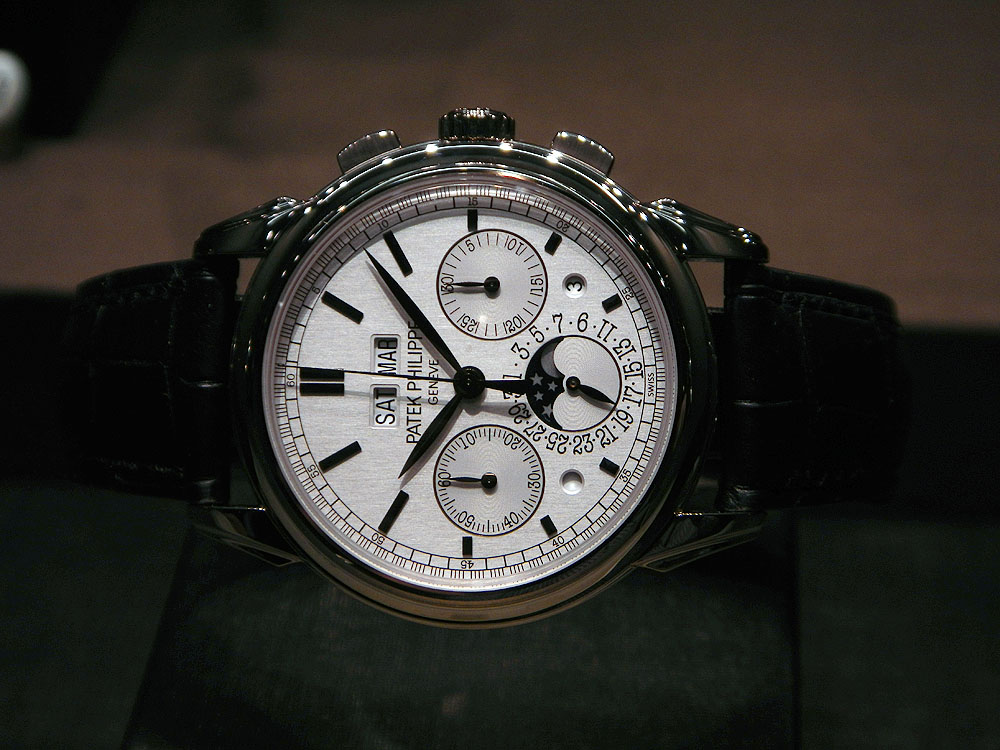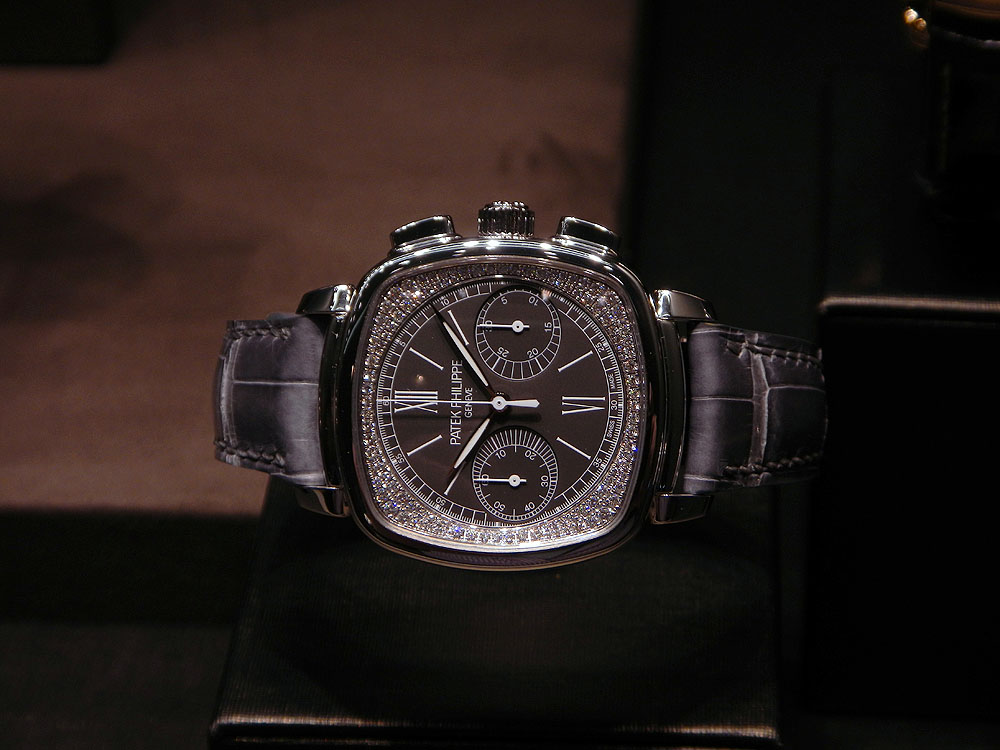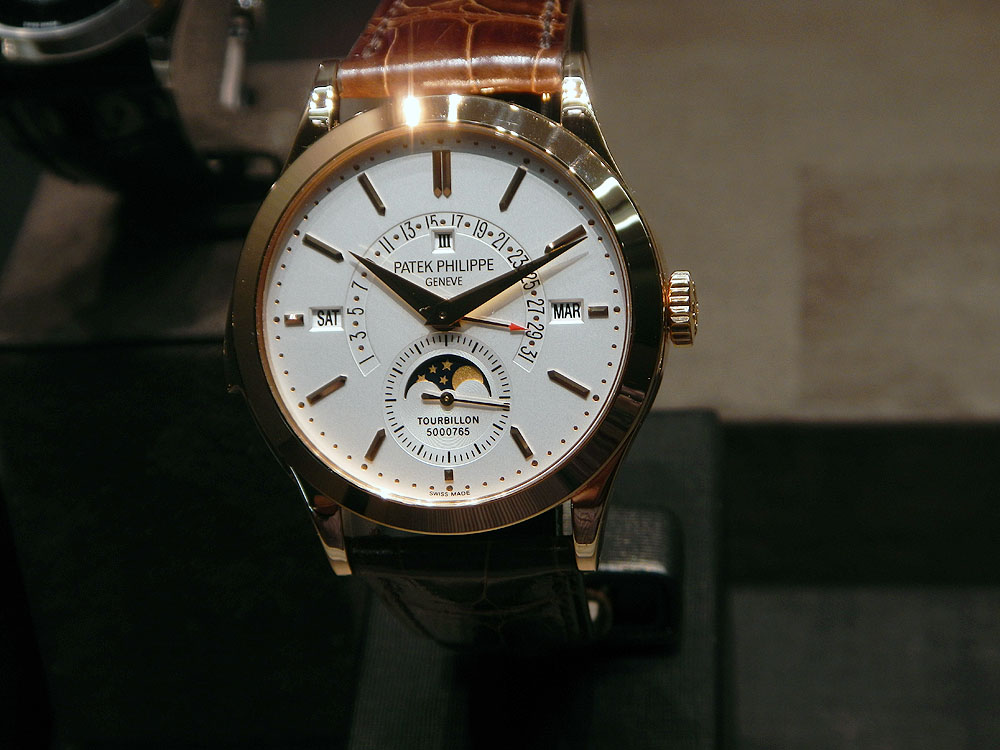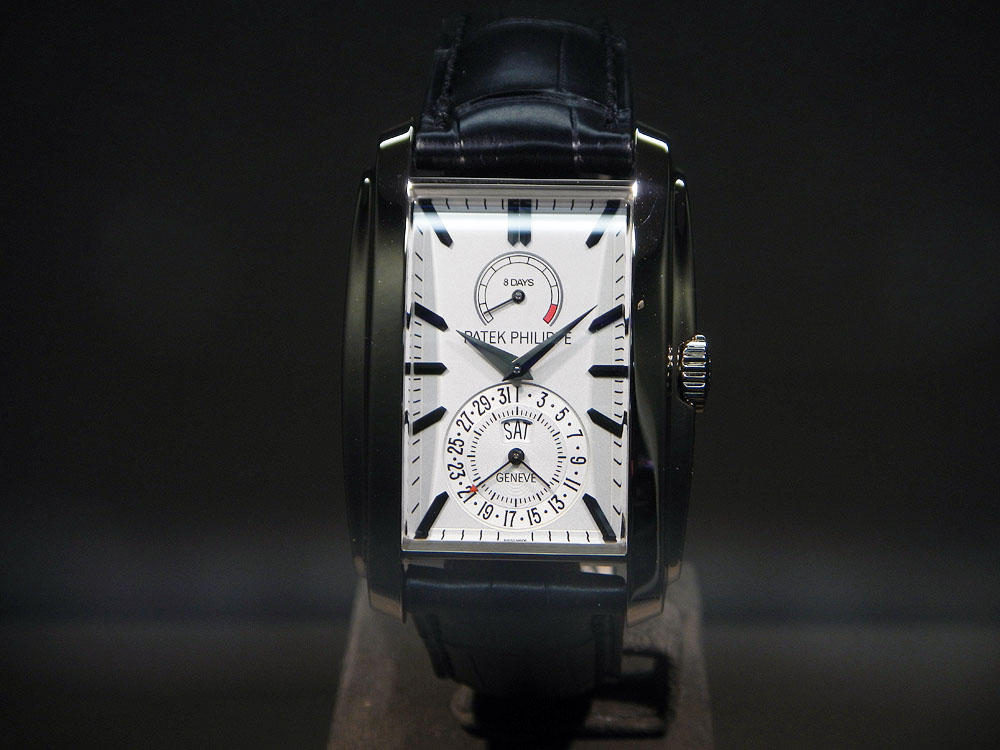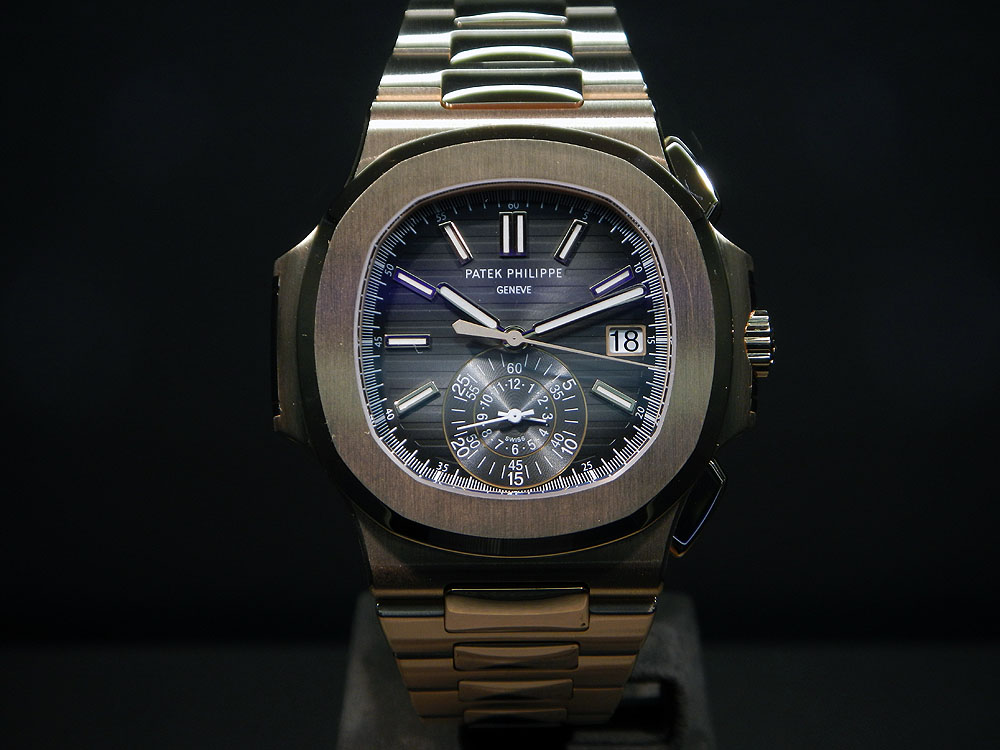 We run into Don Corson and get the chance to see what he have in his bag.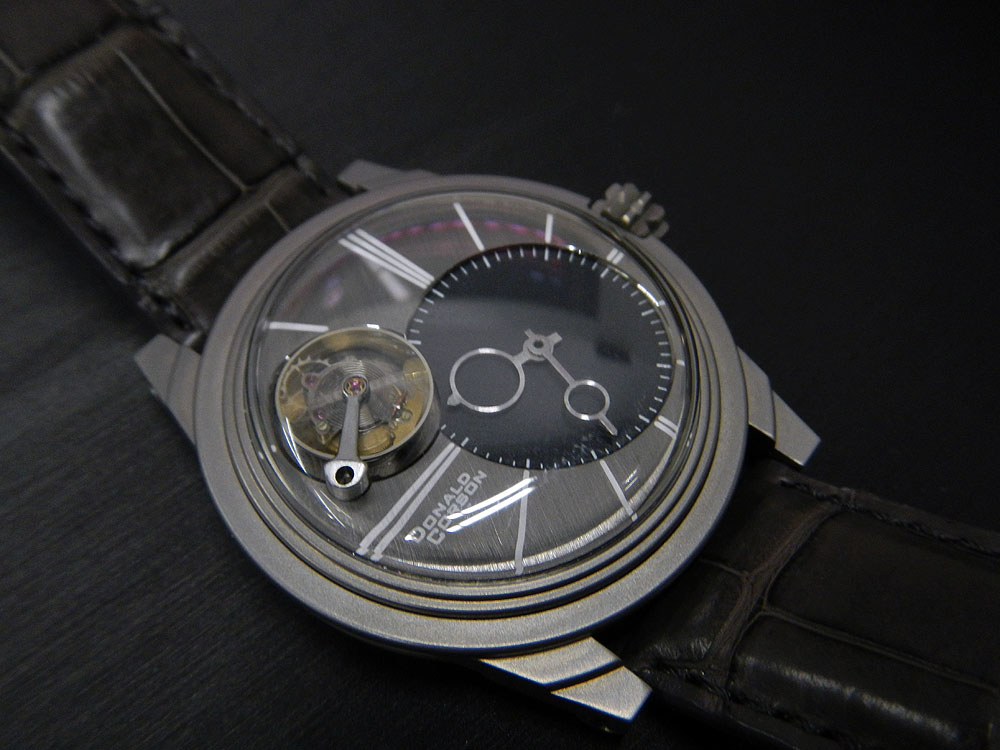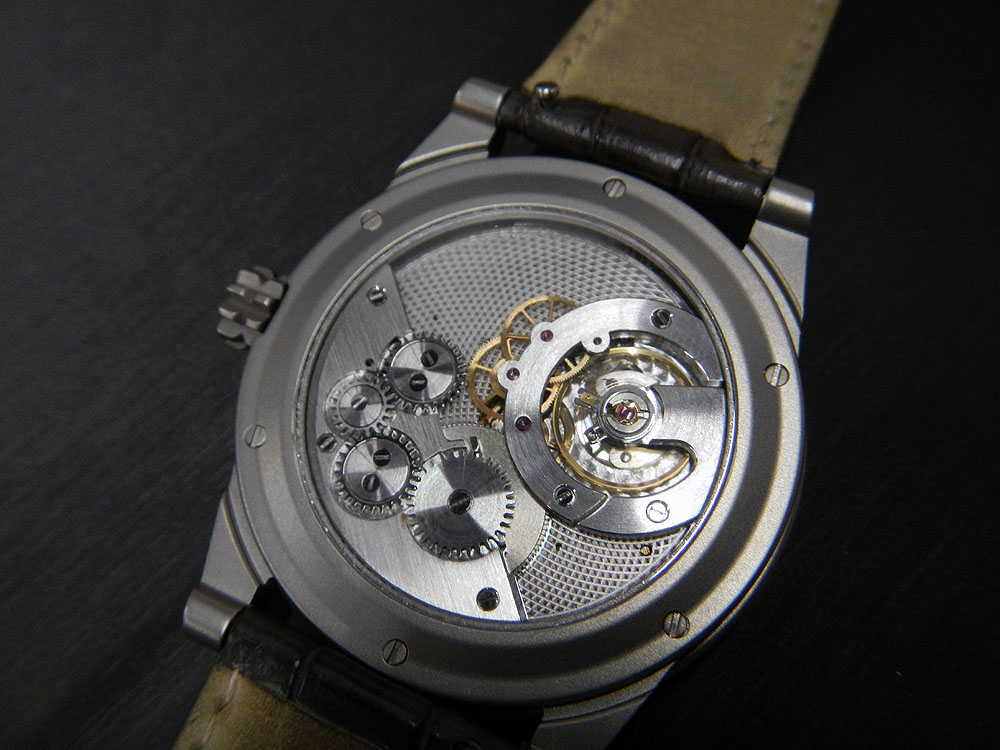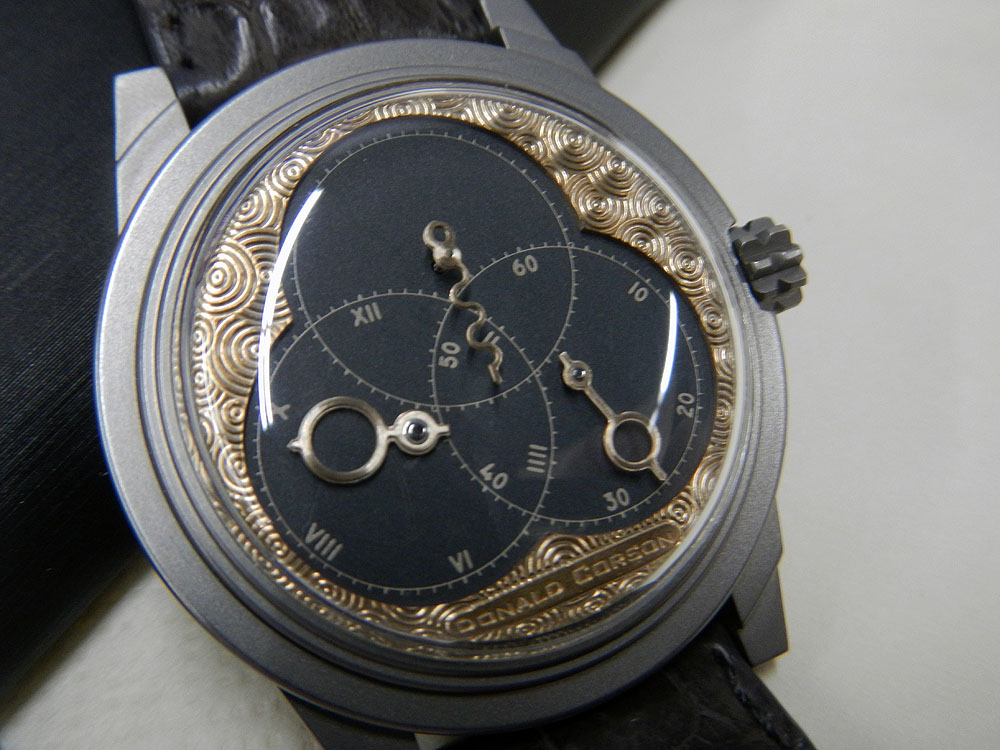 For the first time the swedish company G&S have a booth in The Palace and show their watches. Both Johan Gustafsson and Patrik Sjögren was there.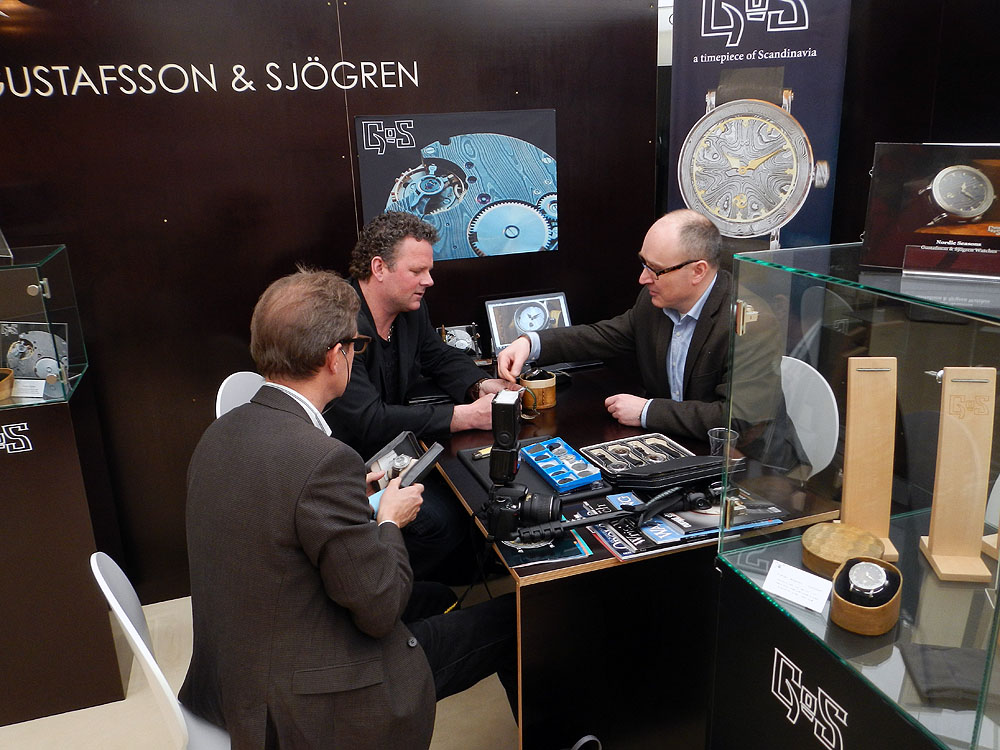 Here with Don Corson.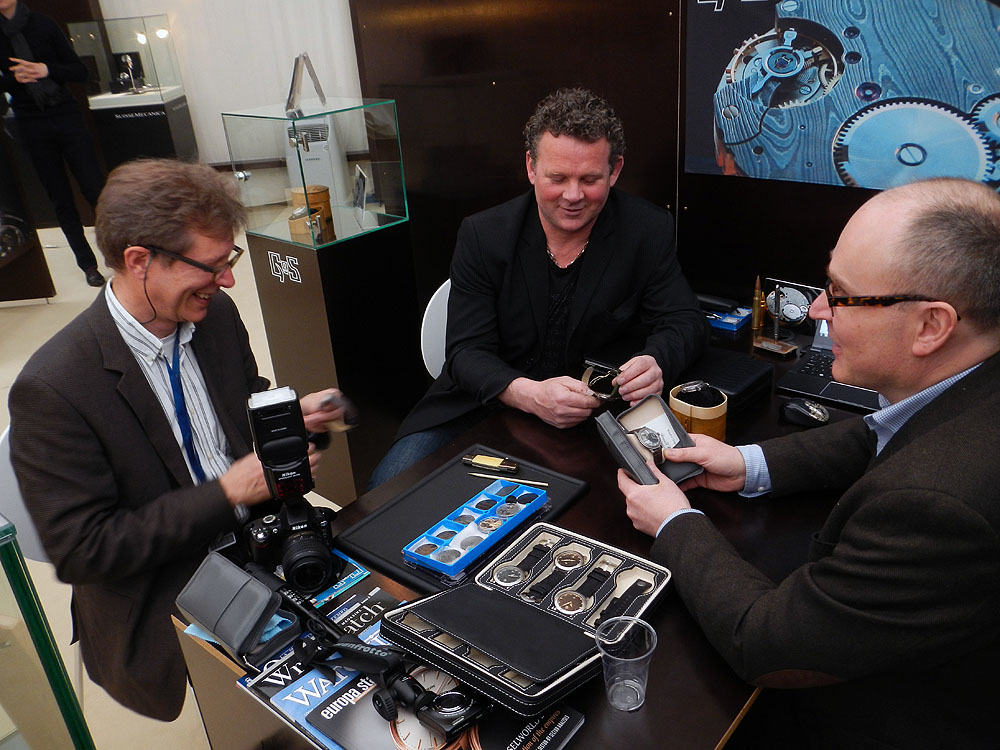 Thay made unique watches with damascus steel.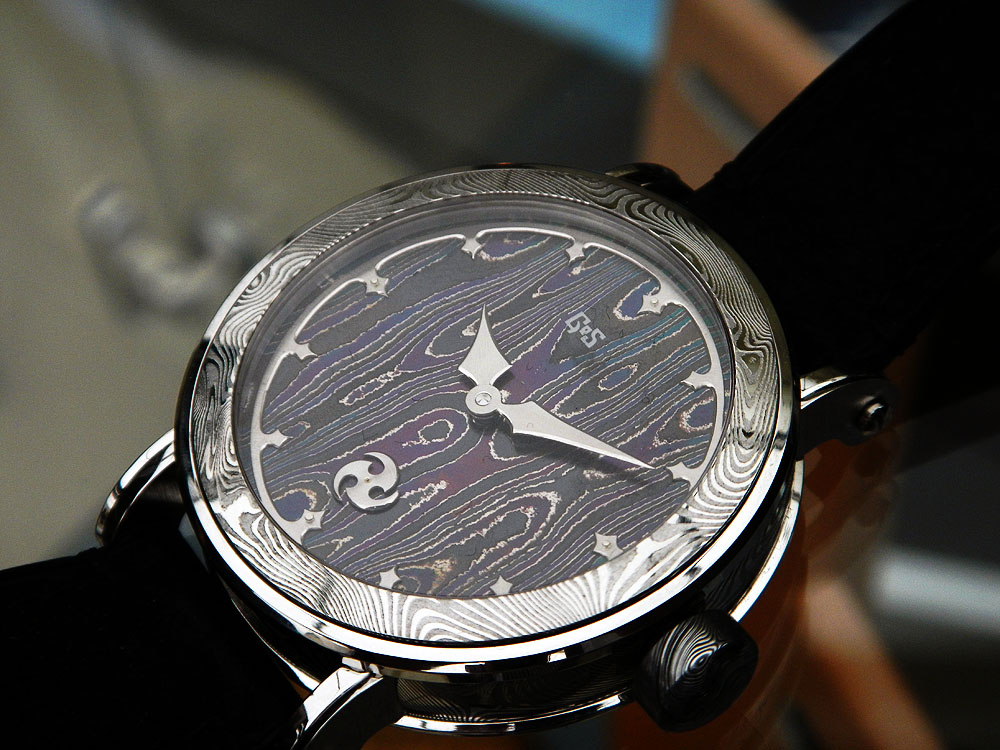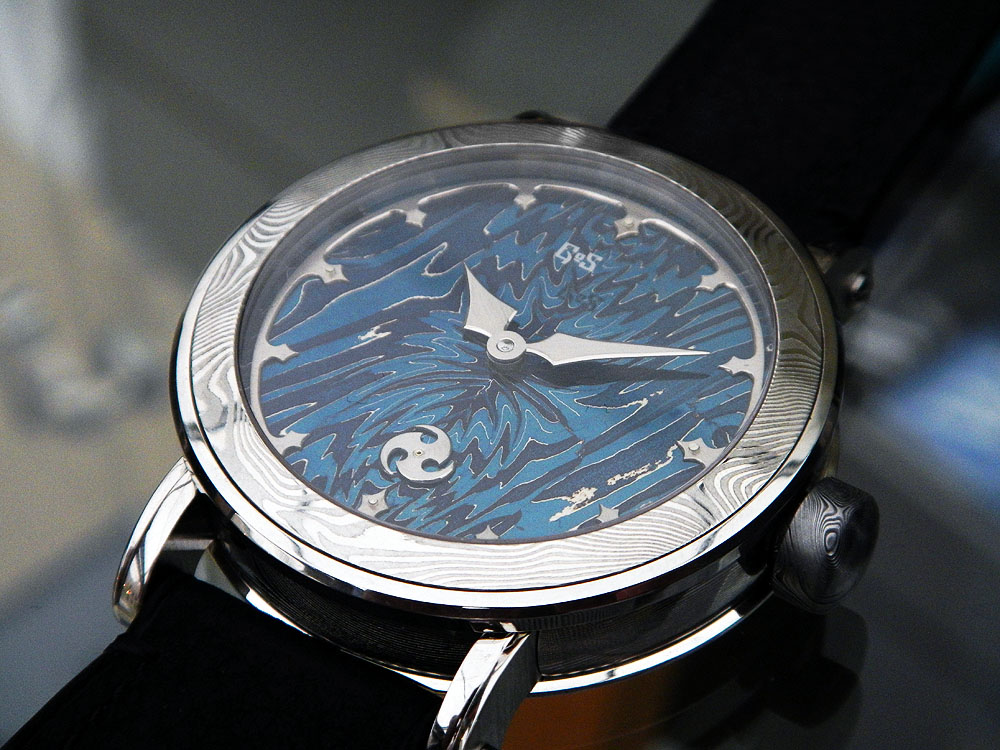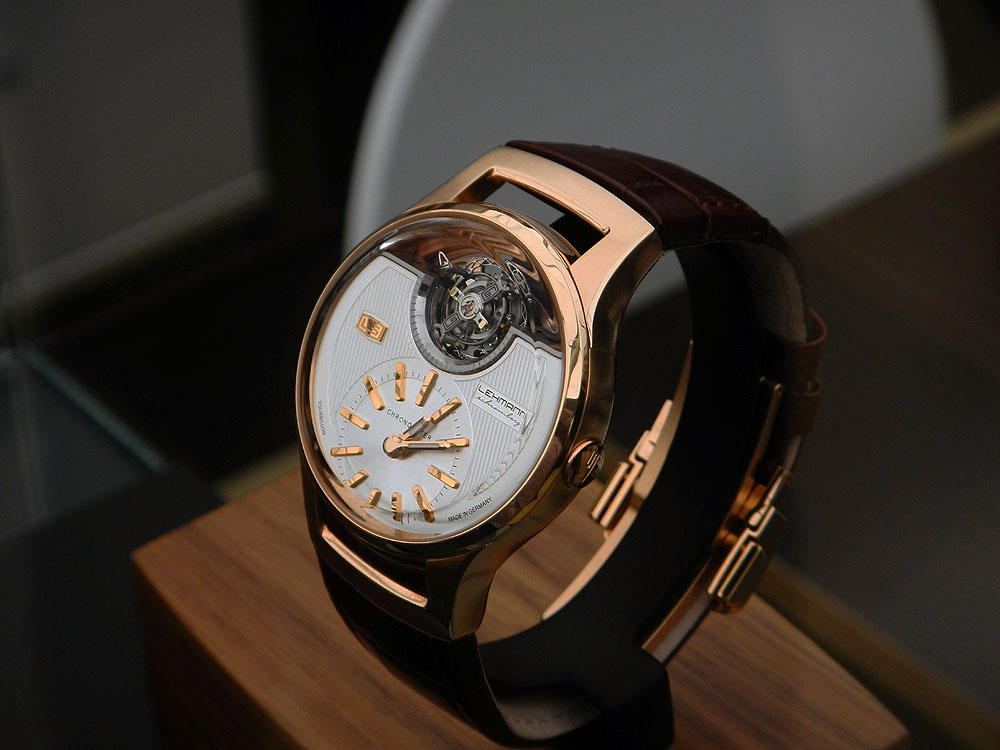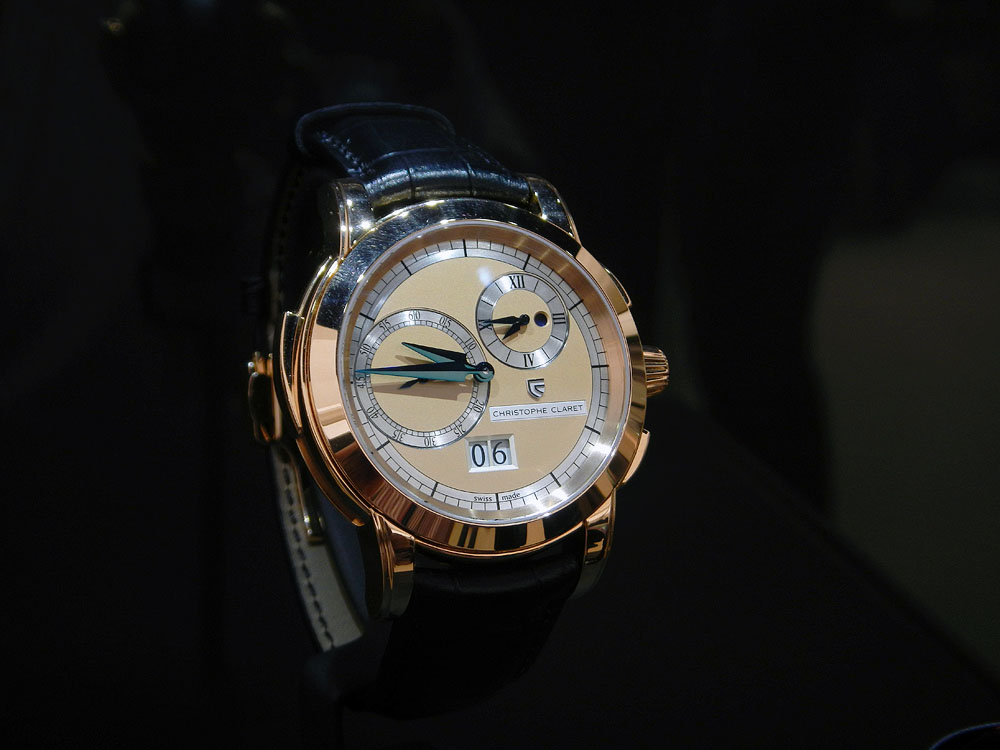 The Antoine Martin is a interesting watch.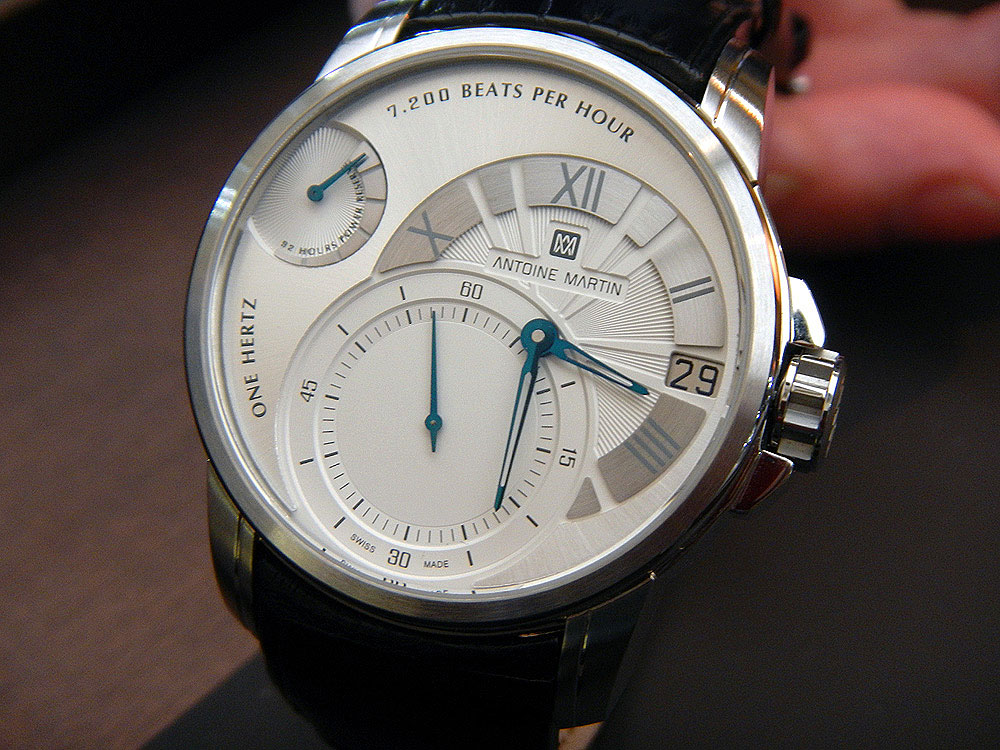 7200 bph with the biggest balance I've ever seen in a wristwatch, 4 days power reserve.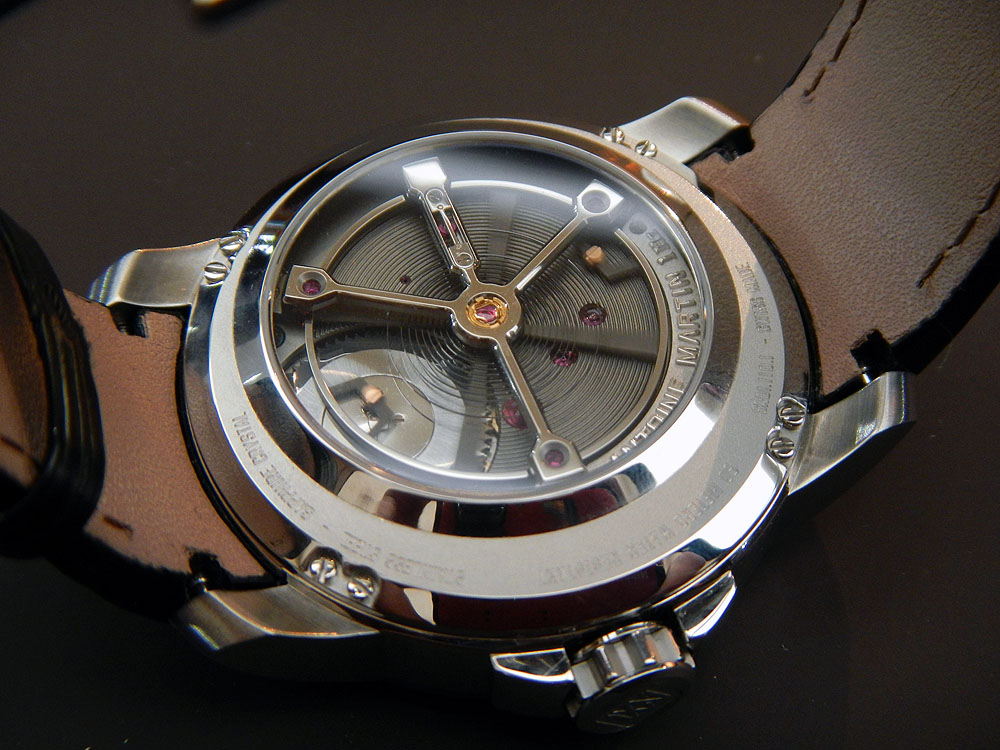 A piece of art.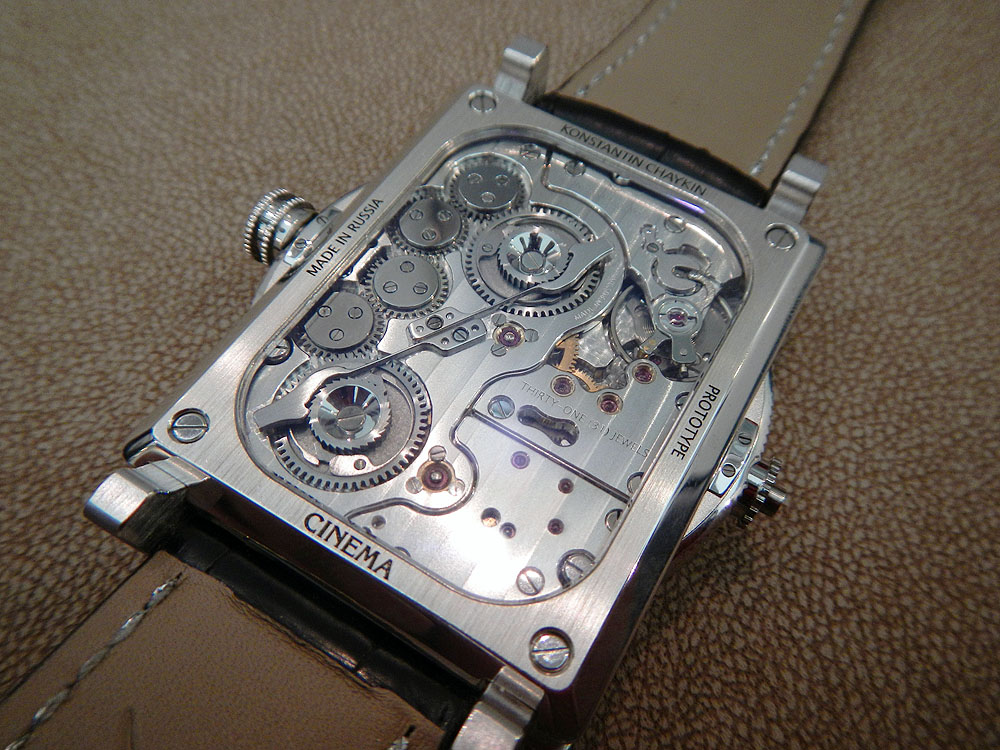 Just a wall watch. :-)))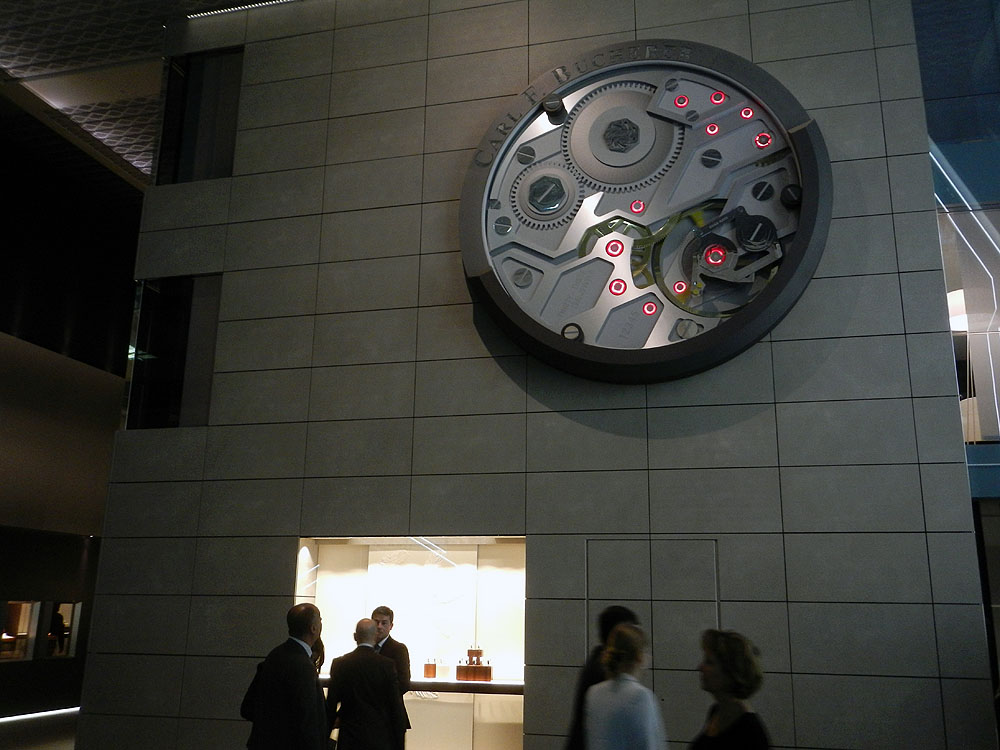 And finally I stop by and check the timing.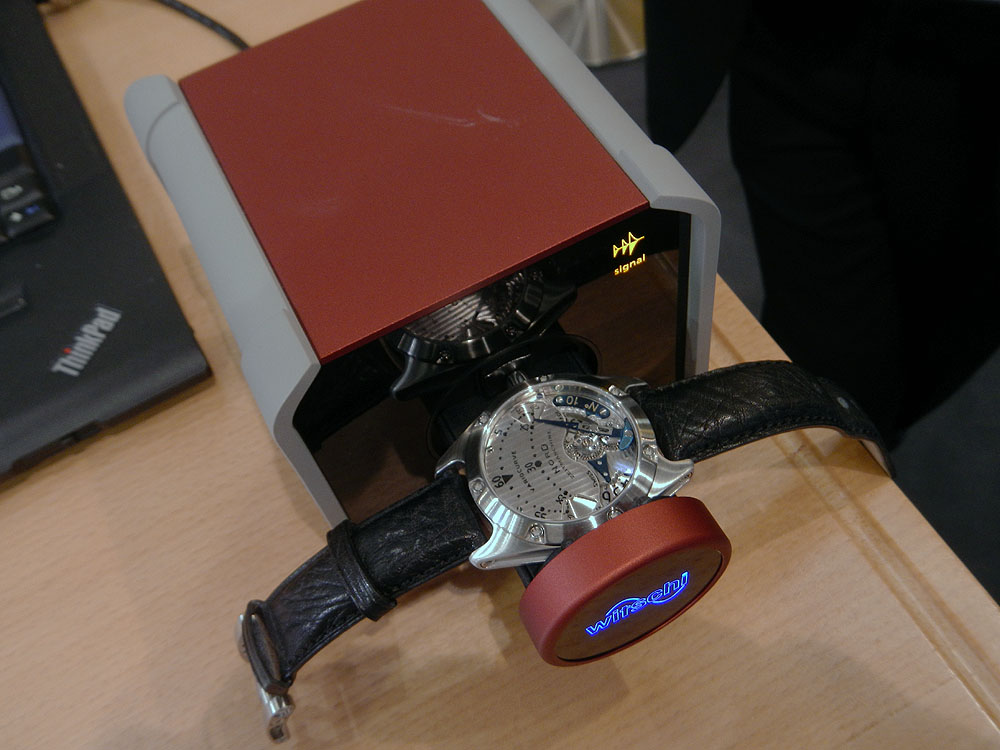 I guess it's ok for a non chronometer.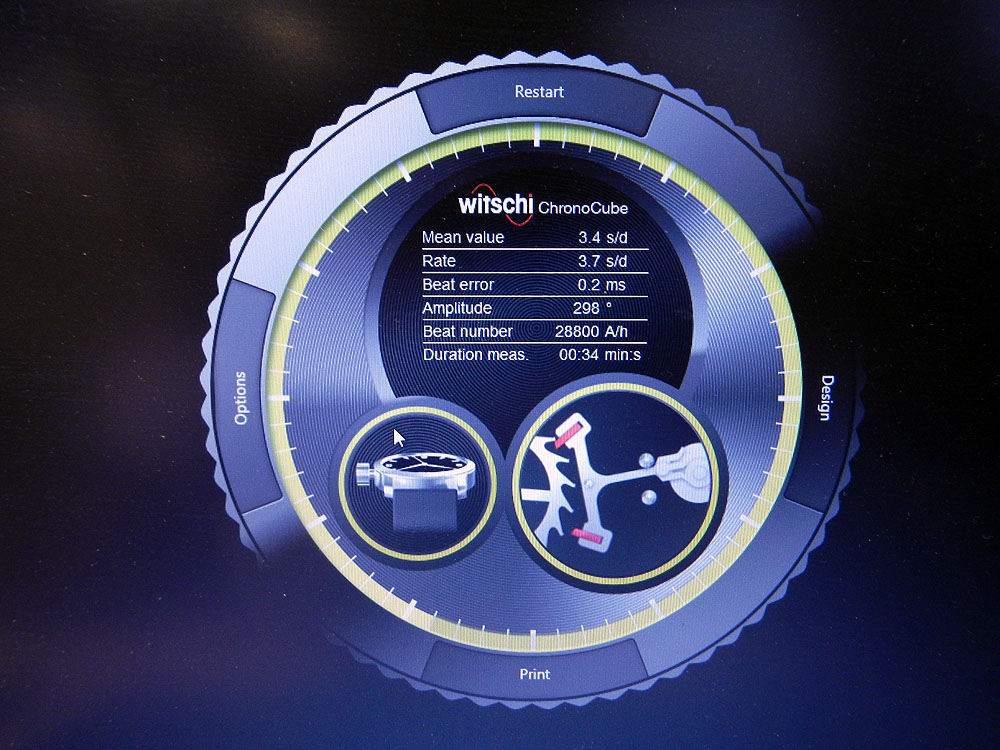 So that was all this year, the show was a little slow this year and the facelift of the building was impessive.