The Basel Show 2007
We start in the middle of Sweden at 04:00 and a few hours later we hit the sign:
Last exit in Sweden.
Now the watch shows 08:45 and we are going to Denmark.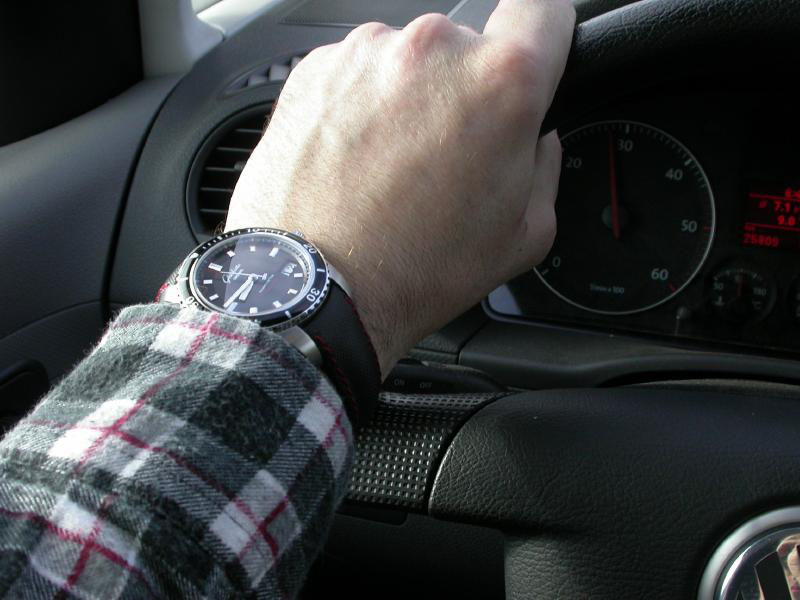 After around 150 kilometers we hit the boat to Germany.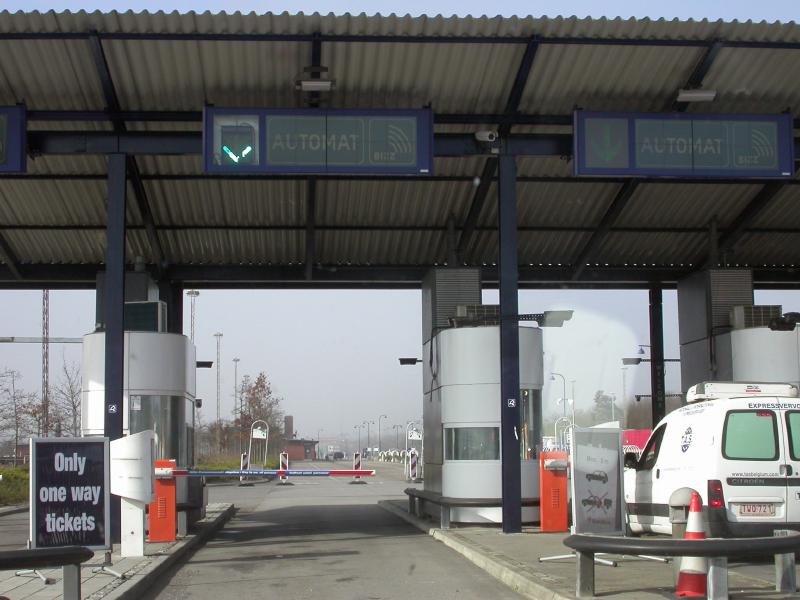 And now it´s not crystal clear longer.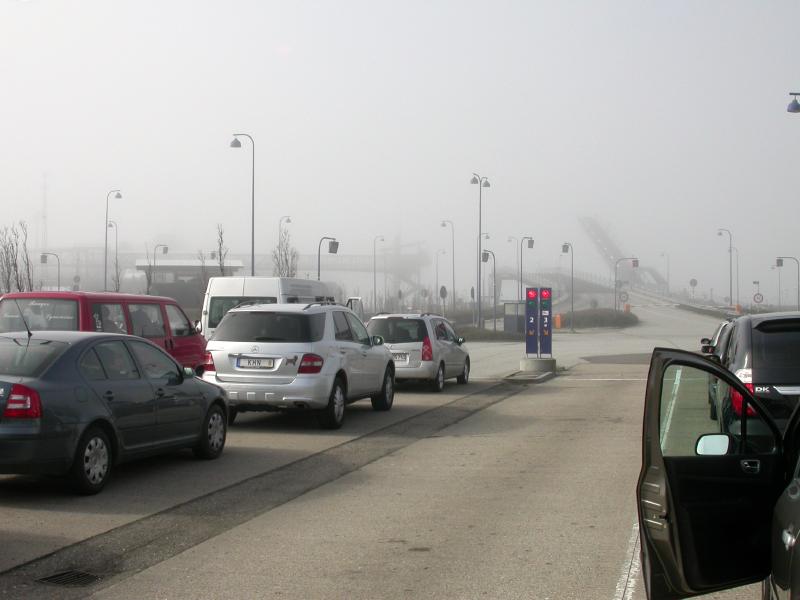 But it been better as longer we go into Germany.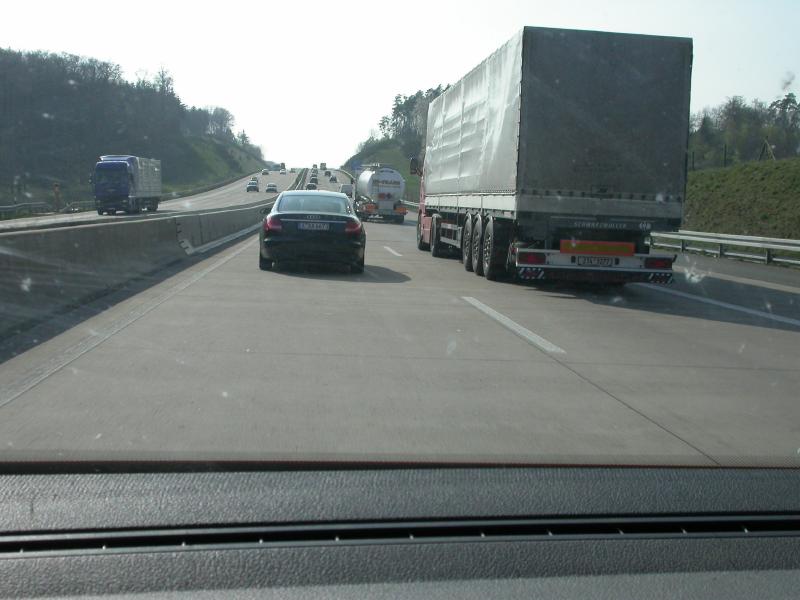 Now it´s real nice weather.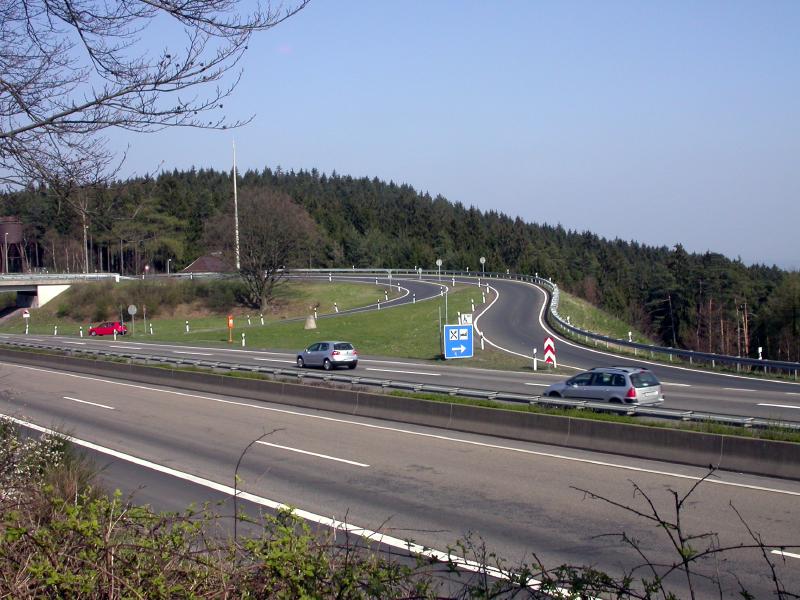 Even my friend Tony smiles in the sun.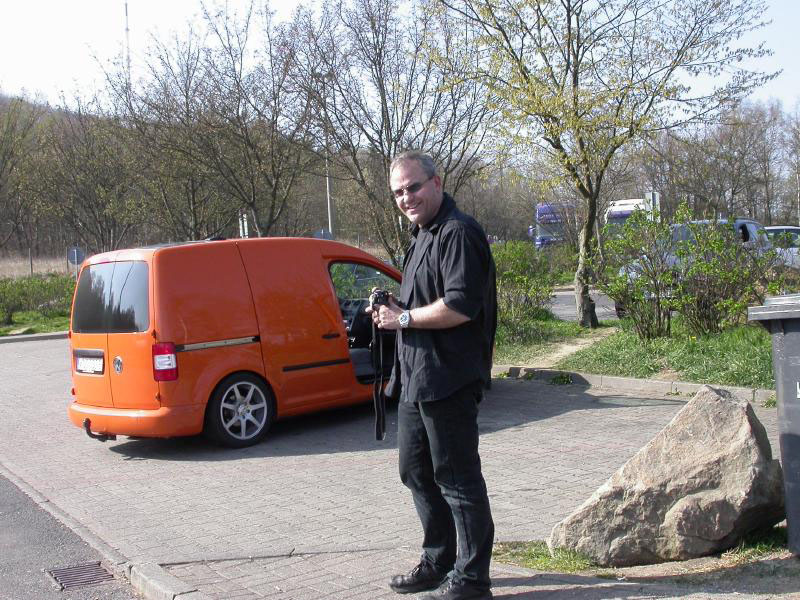 A screenshot from the navigator tells this when we are hit the hotel:
Total time: 15:45 hours
Total running time: 14:37 hours
Rest: 01:08 hour.
Maximum speed 193 kmh (not bad for a light truck).
Total middle speed 101 kmh.
Total distance 1592,75 km.
Someone will say this is to much, I will say it´s nothing for a serious WIS. LOL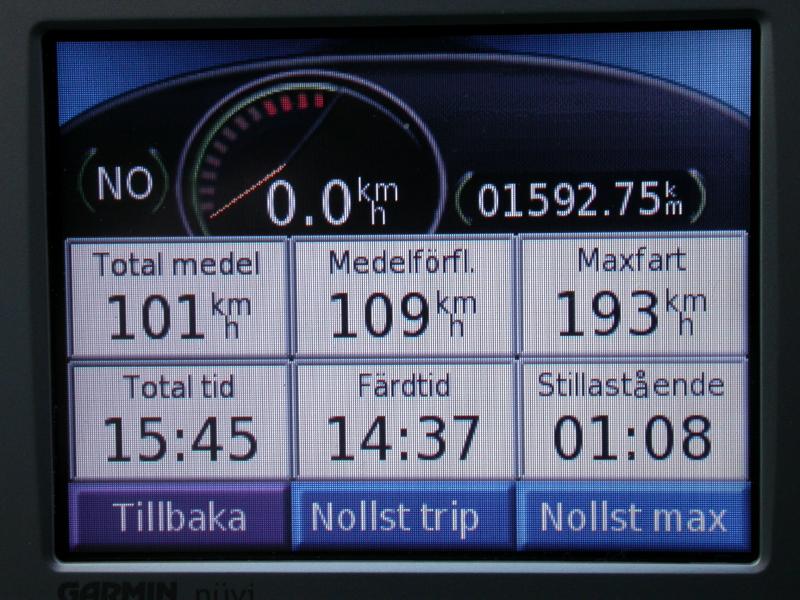 Now we are here, safe and we have a great sleep.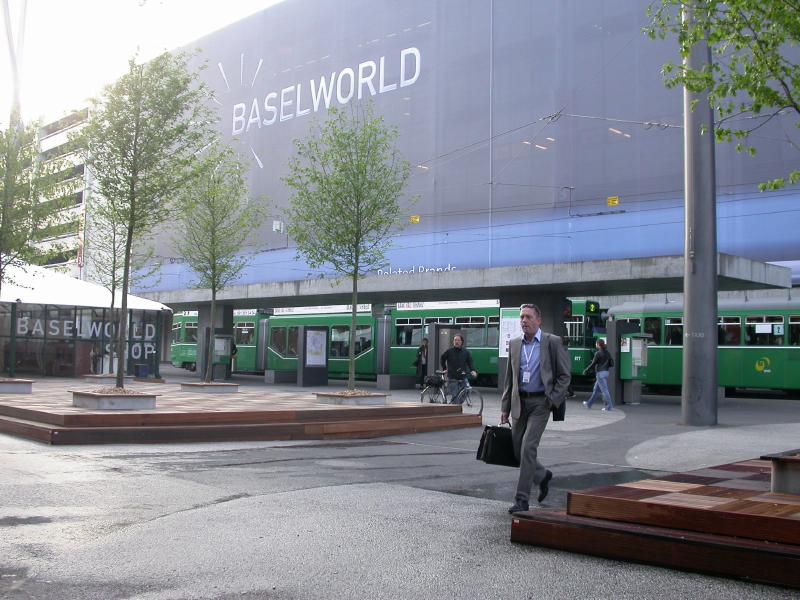 We are here early, not much people yet.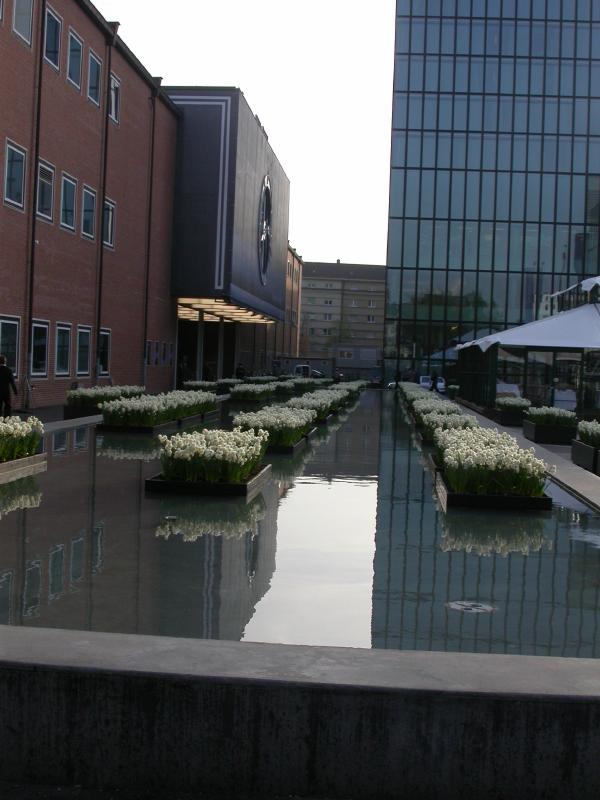 The main entry.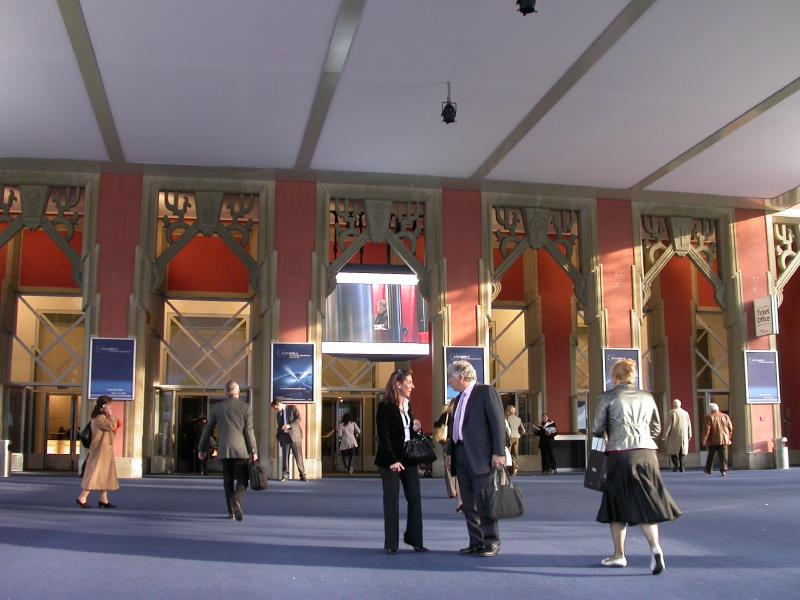 A hour later it´s loaded with peoples.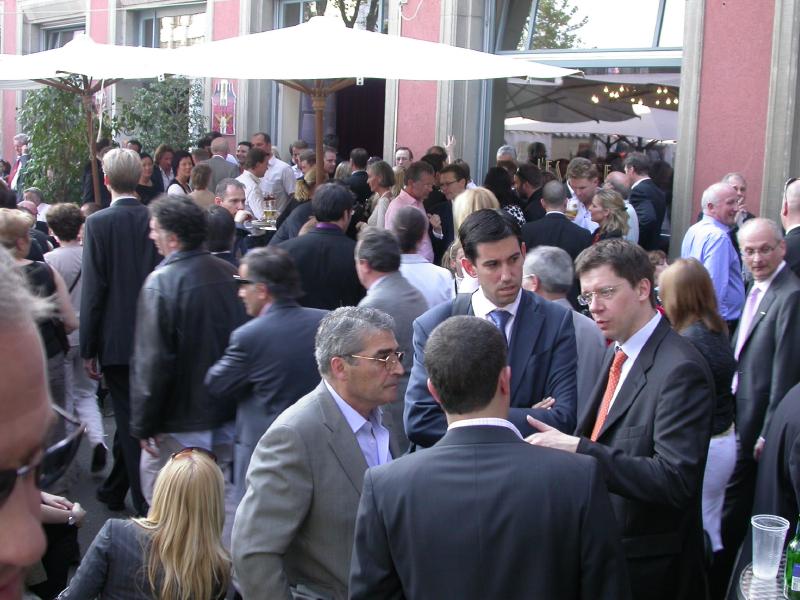 Another view at the city.
At midnight it´s very silent.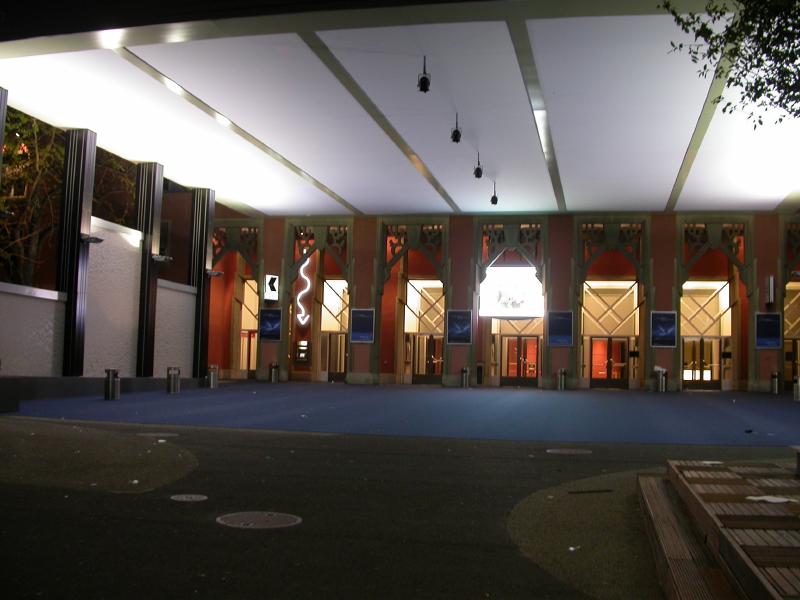 Ok, we have to get inside.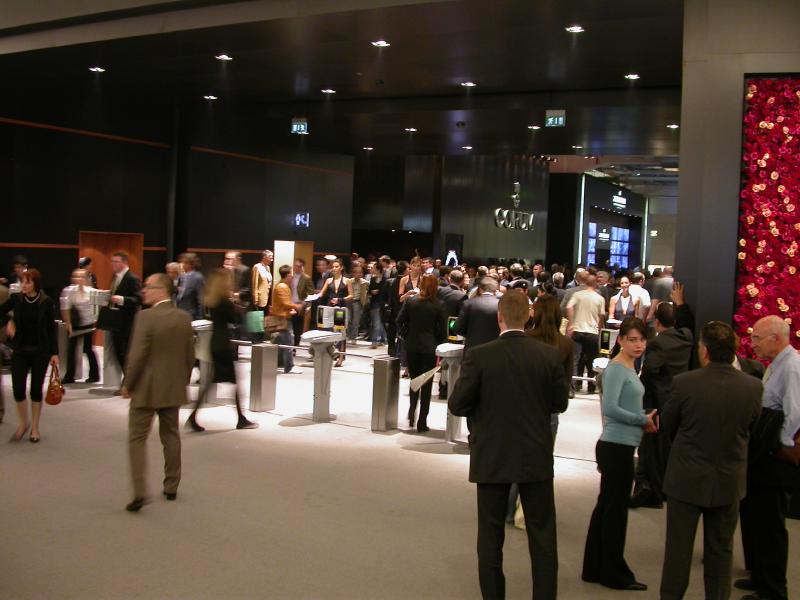 He, he. I just love this sign. I will behave, so I will not smoke. LOL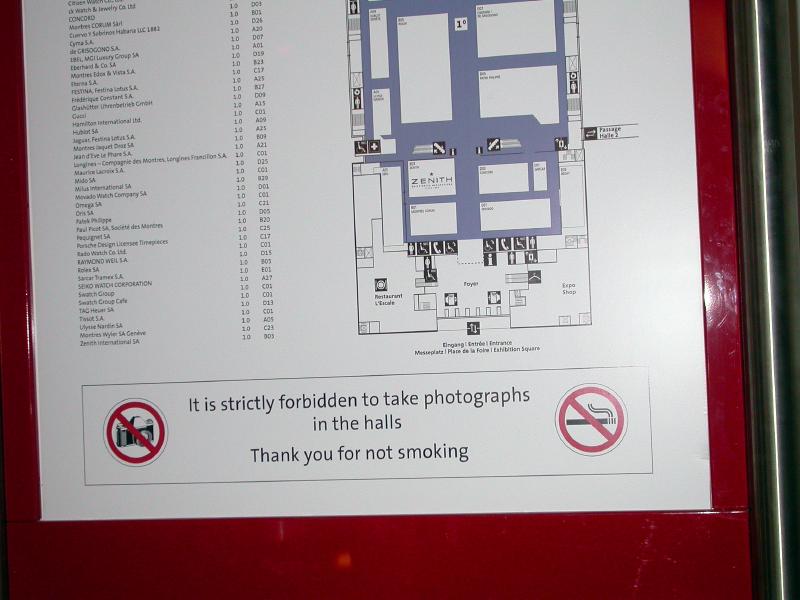 The visitors will arrive.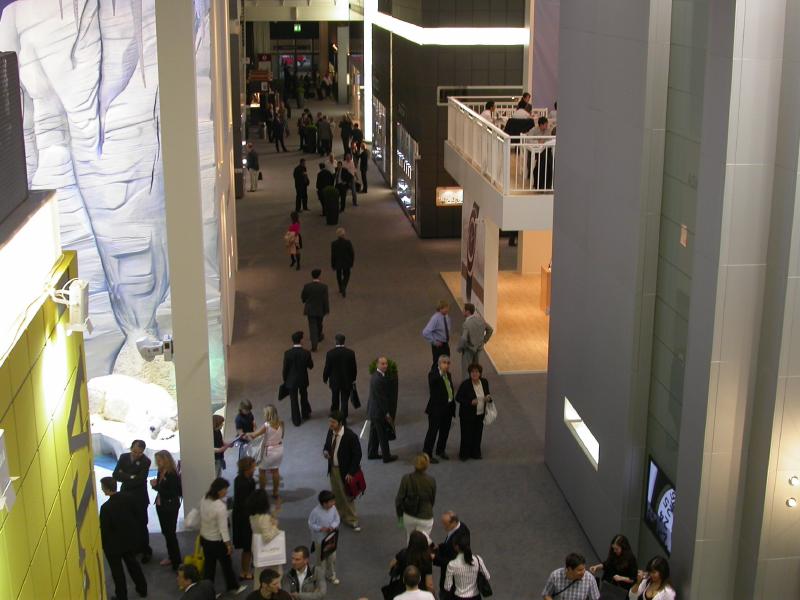 The first one we run into was my friend Mr Bill Yao with the company MKII Watches.
He start to grab my Glashütte and handle me some of his nice watches to play with
when he drooling over my Sport Evolution. LOL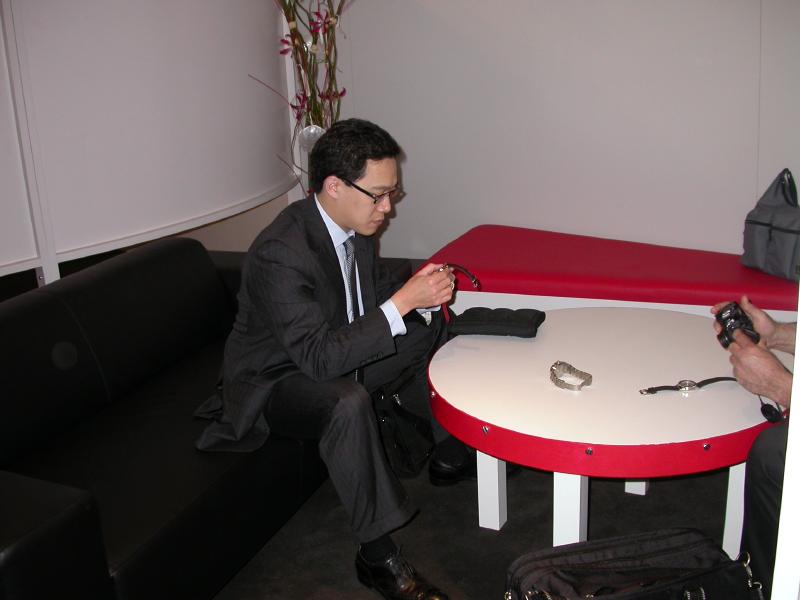 Here is what he have in his pocket.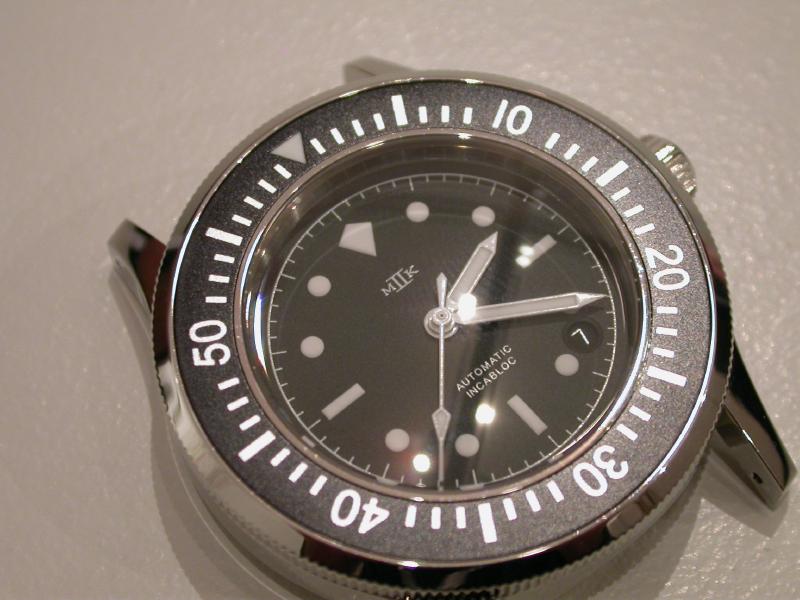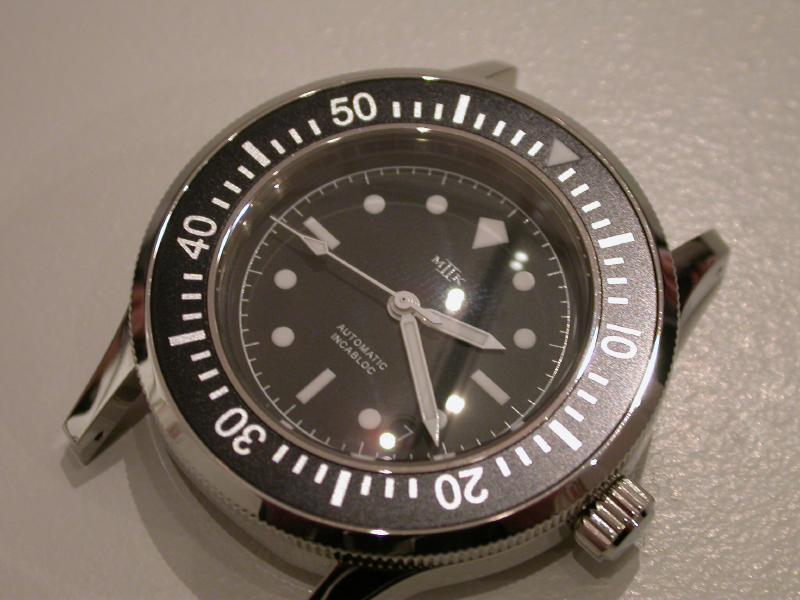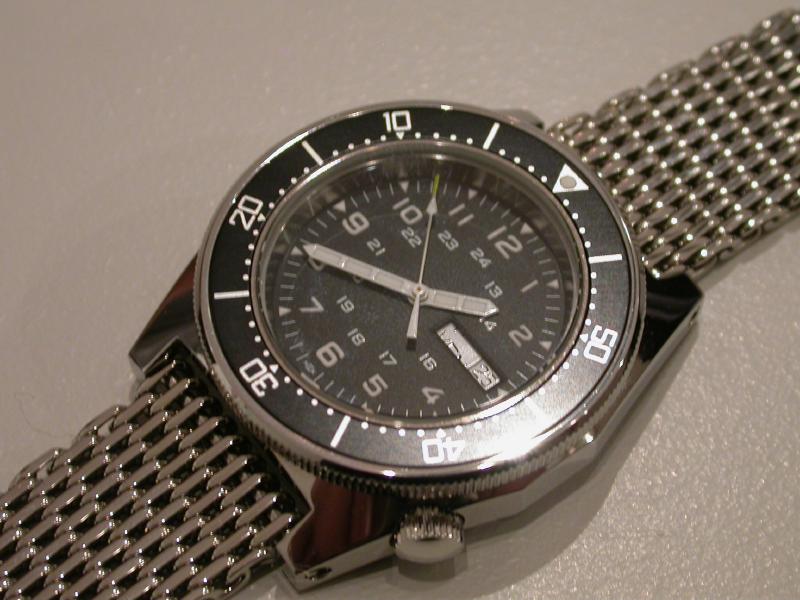 I have one of those on order. The Stingray.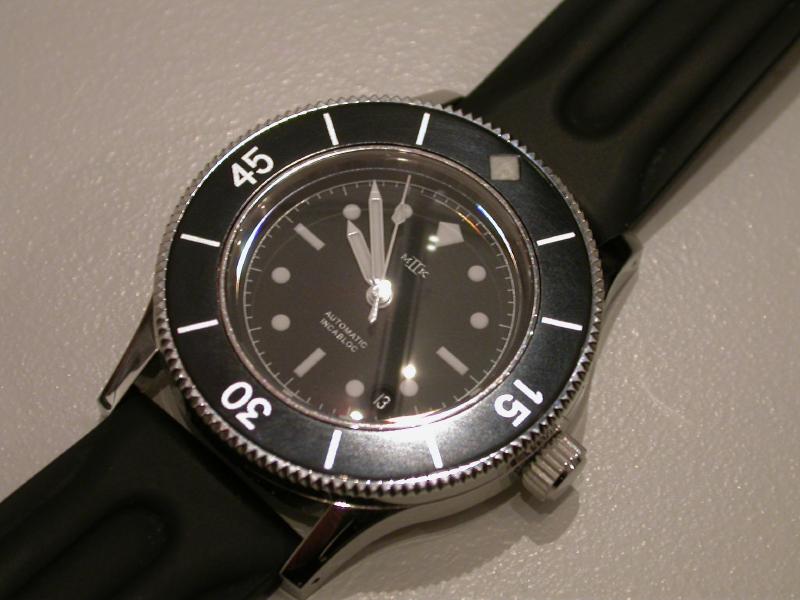 Mr Yao told me this was the first time someone seen this one live.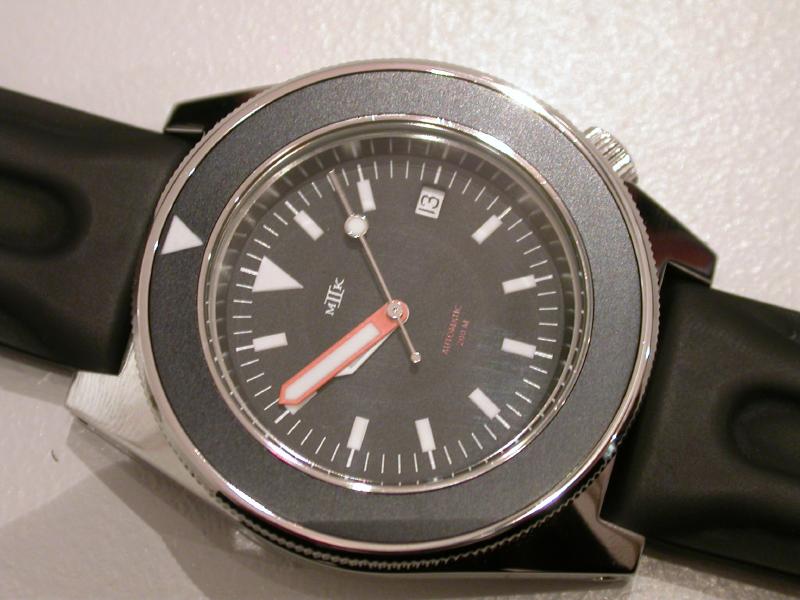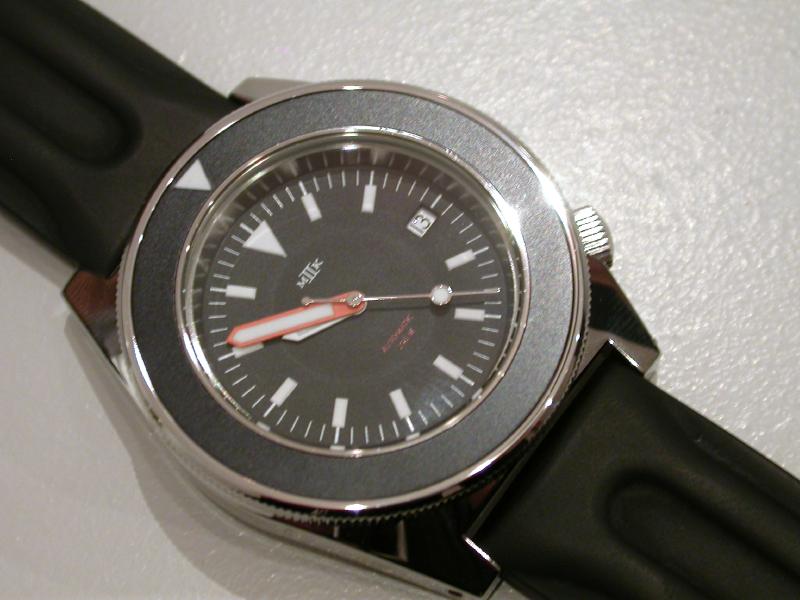 Then the real show was starting. LOL Circus Rolex I guess.
The new clown watch Yachtmaster II.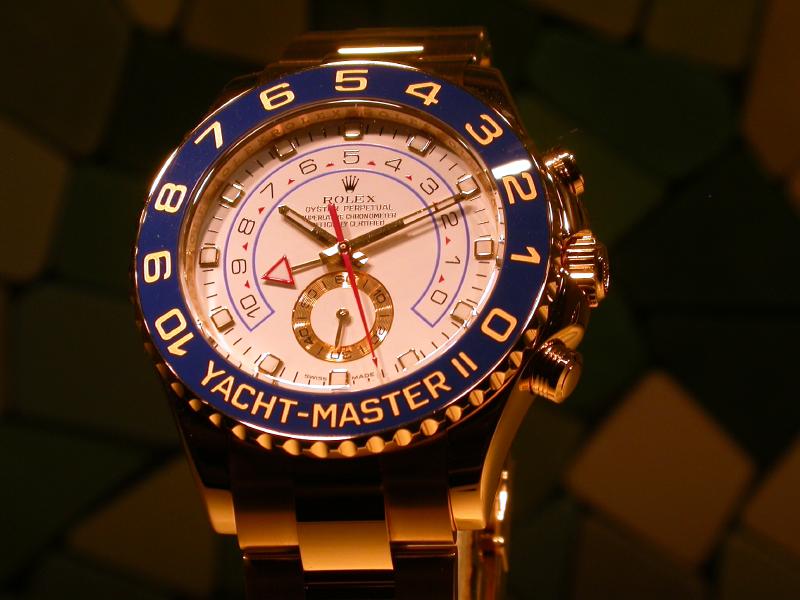 It looks real strange and my big ears heard a guy from Rolex say
this is the most complicated movement Rolex ever made. Over 300
parts and that means more than 100 parts more than the Daytona movement.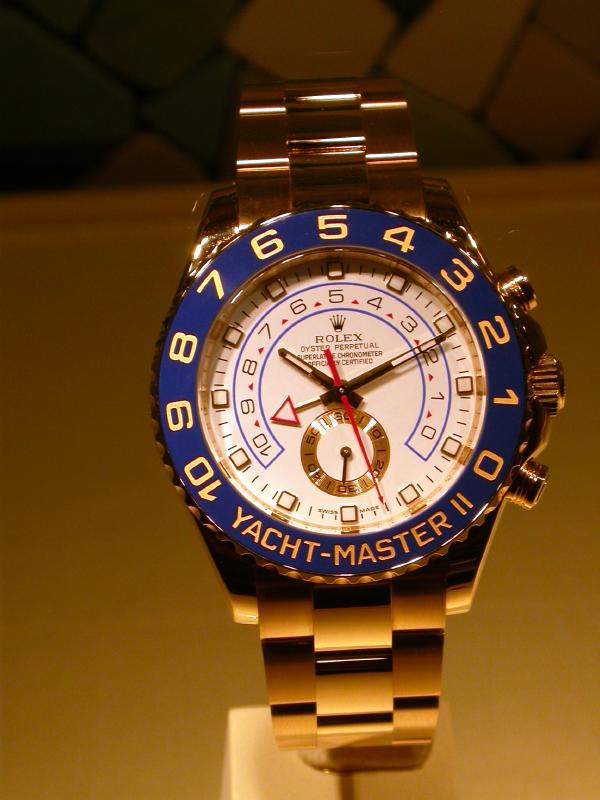 It´s the biggest case Rolex ever made too.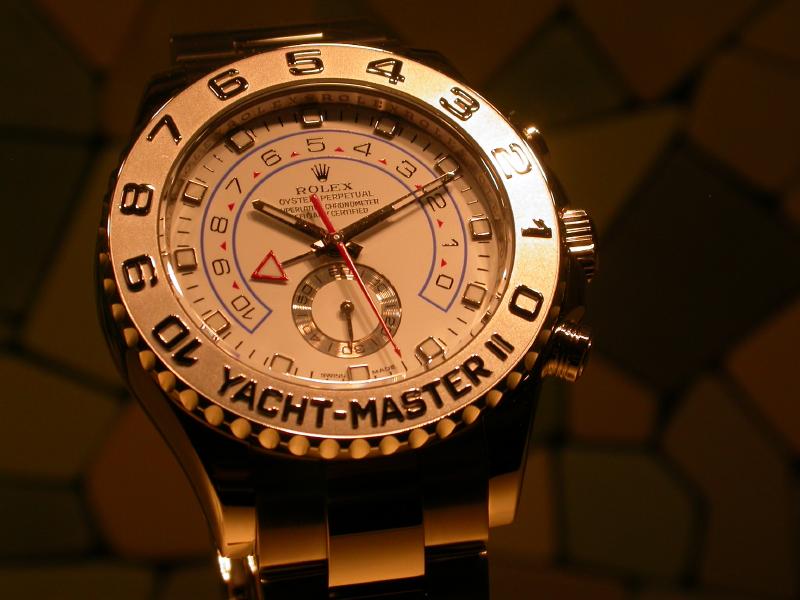 Good or bad? I don´t like the look but I´m sure they will sell everyone they made
as usual.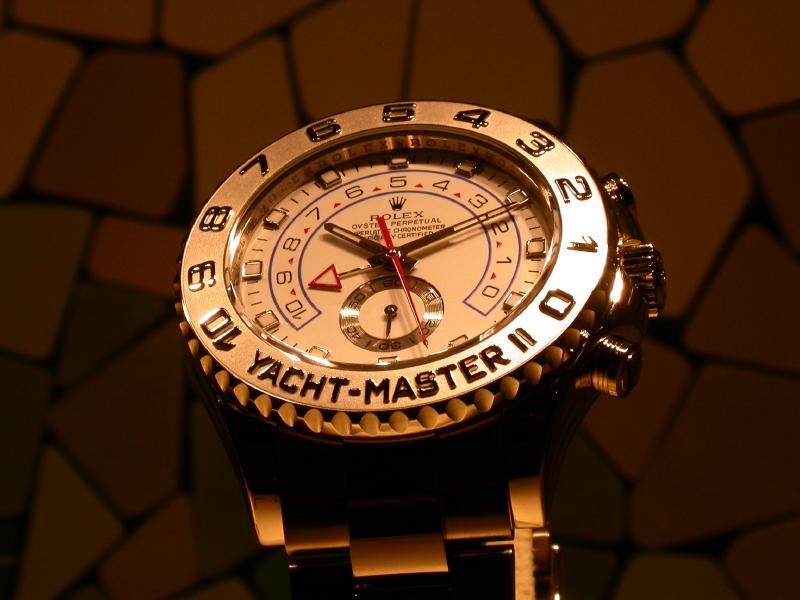 I believe the flyback movement is very complicated.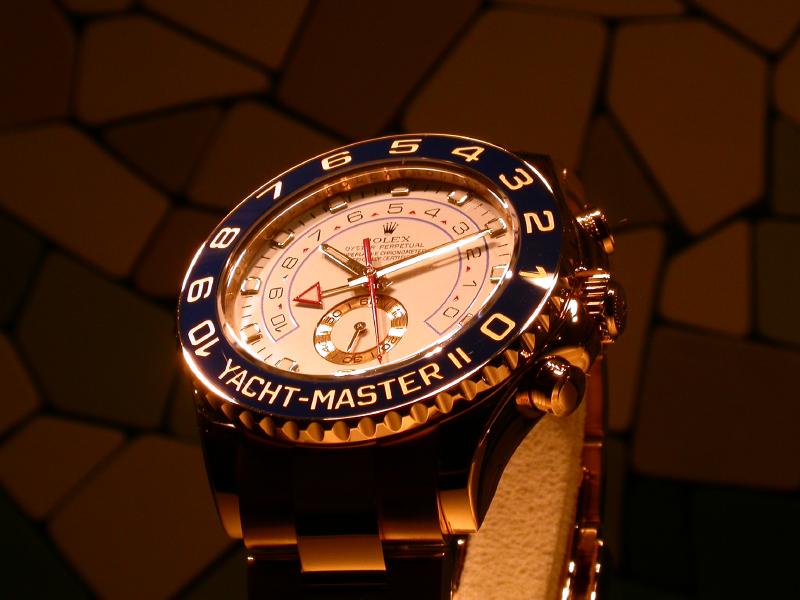 Ok we take a closer look at it, not screwdown pusers as at the Daytona.
Still the TripLock crown and still rated to 100 meters.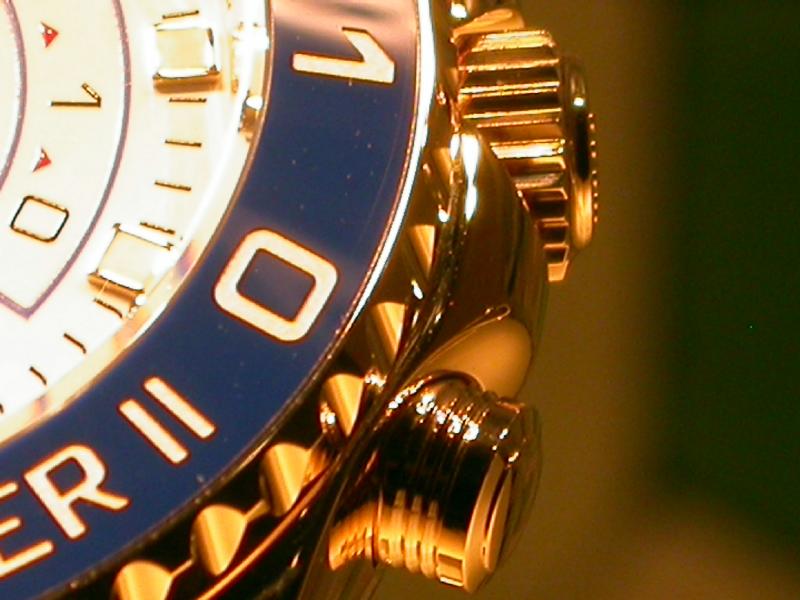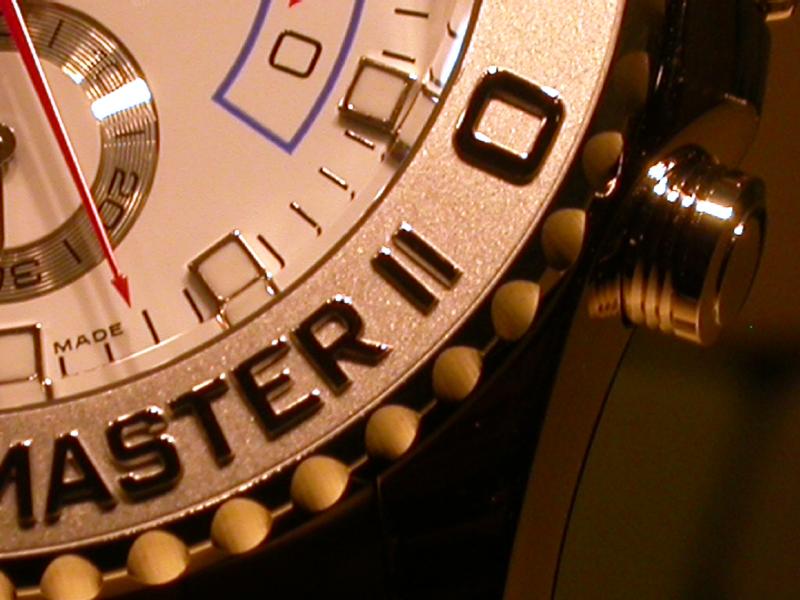 A sub second.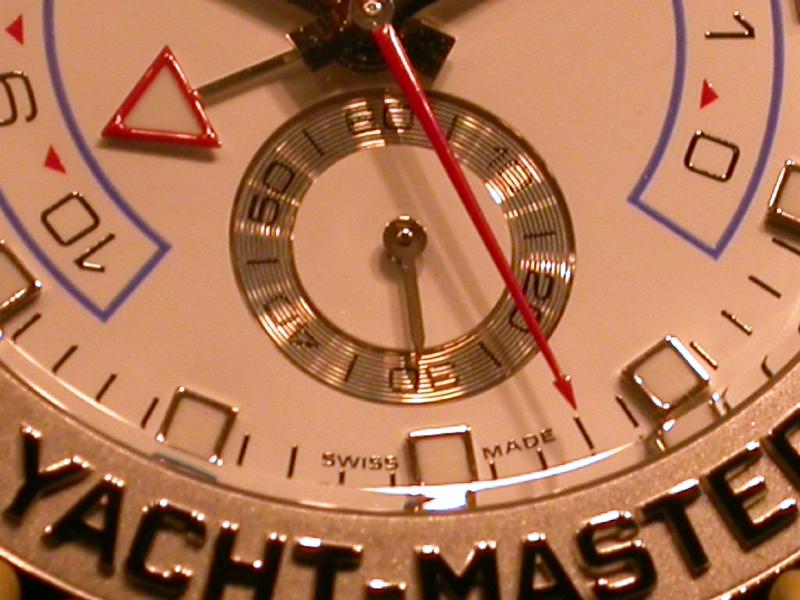 Now we talking The Milgauss is back.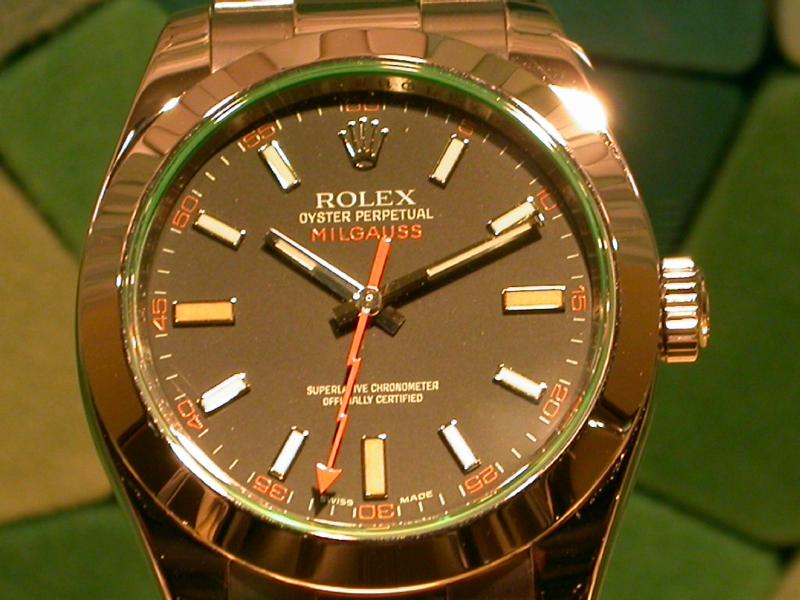 A new thing is the green crystal at the GV model, I really like that.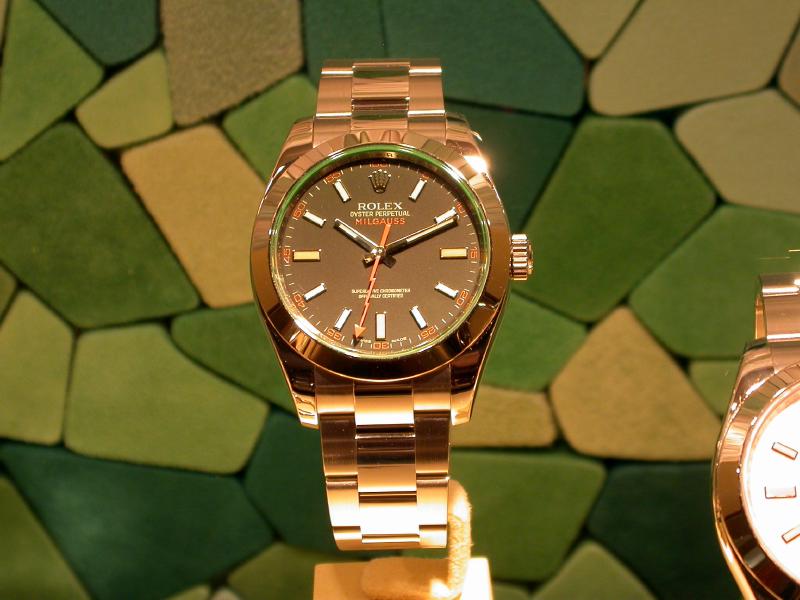 I love the second hand.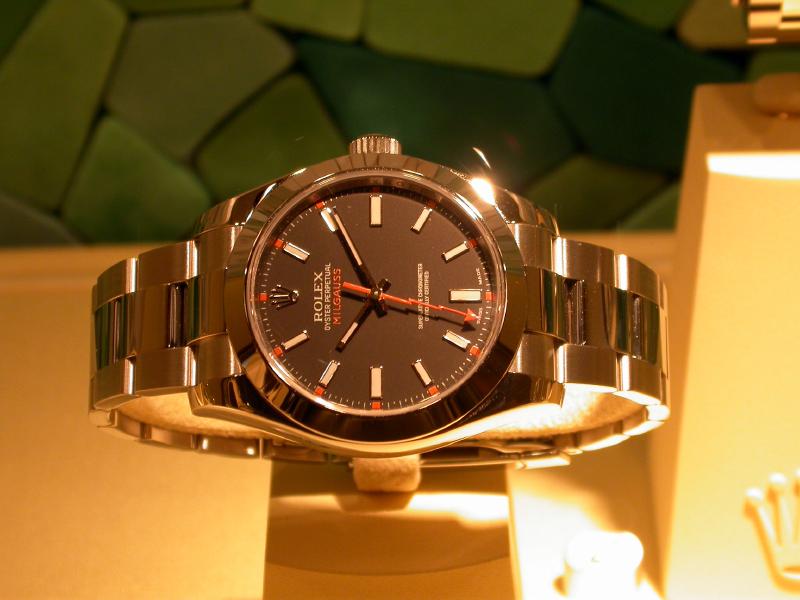 And the white version with the yellow patina index´s.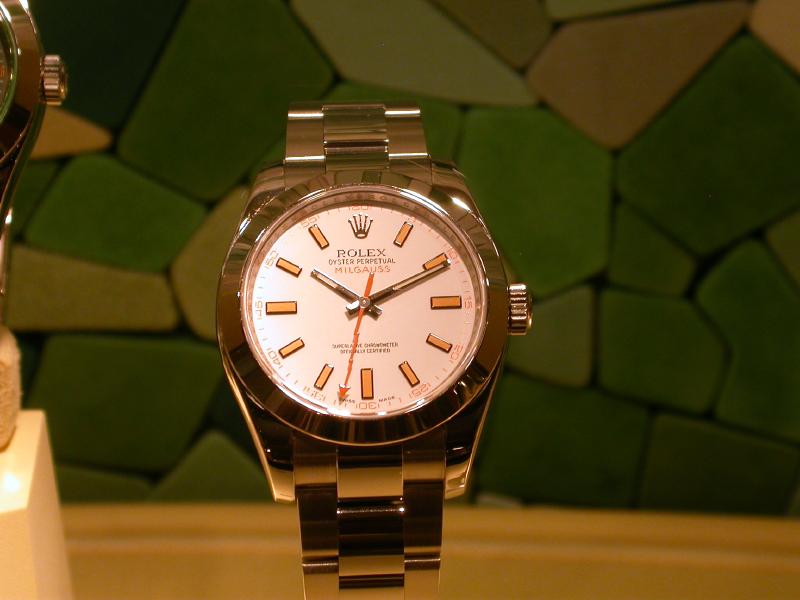 This is nice.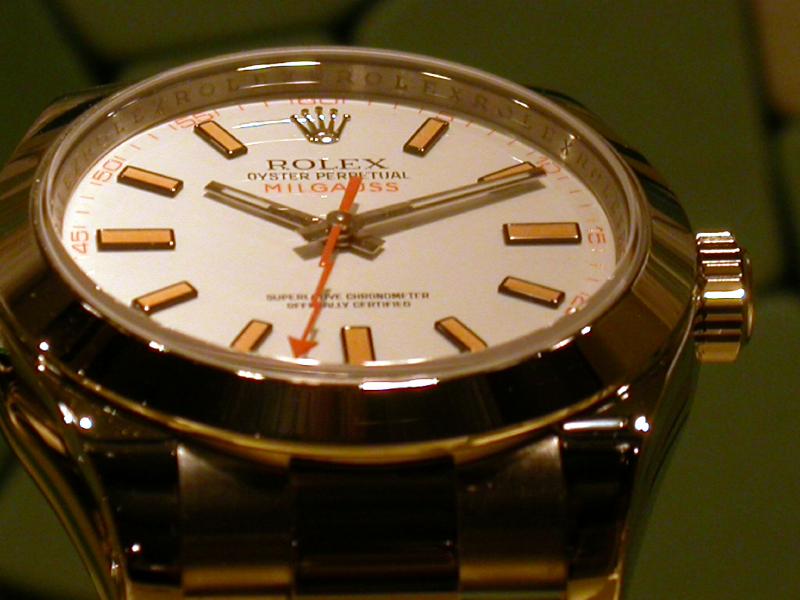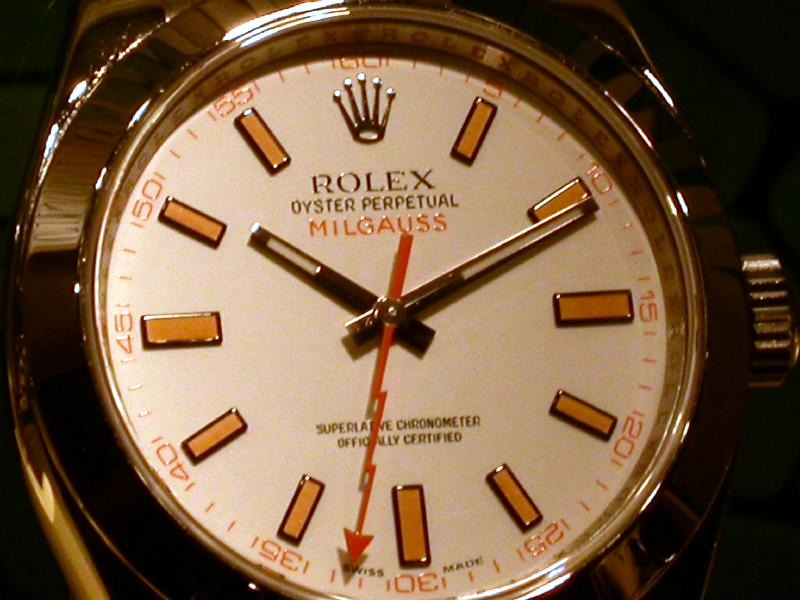 Just a regular display.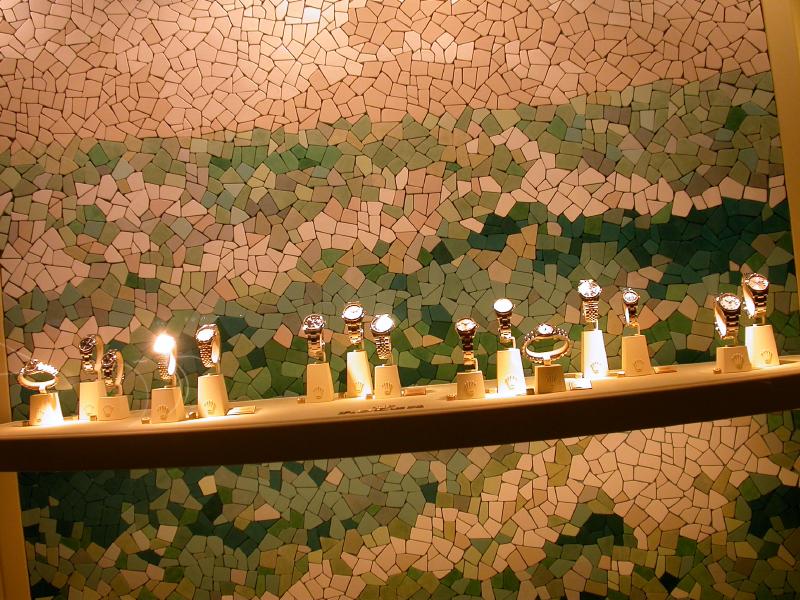 And as George Formby sings: When I´m cleaning windows.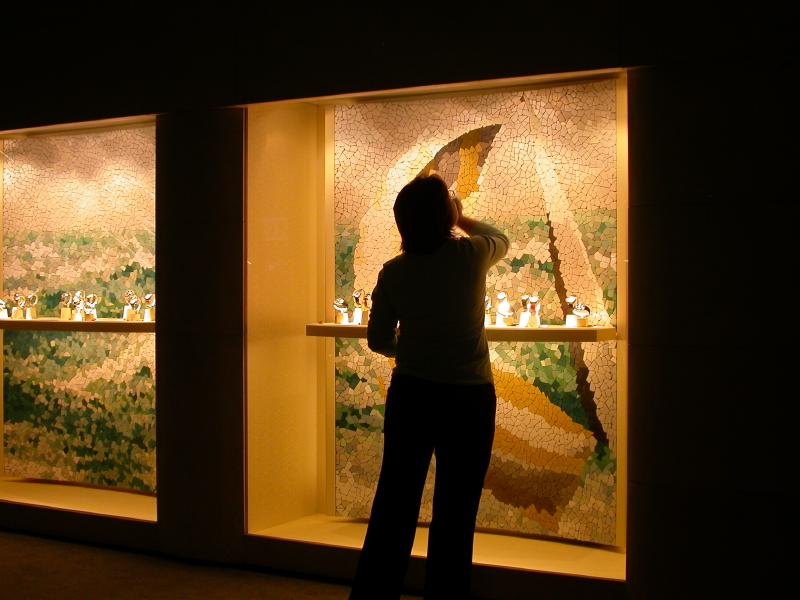 And the one many waiting for. The SS GMTII in the new case with maxidial.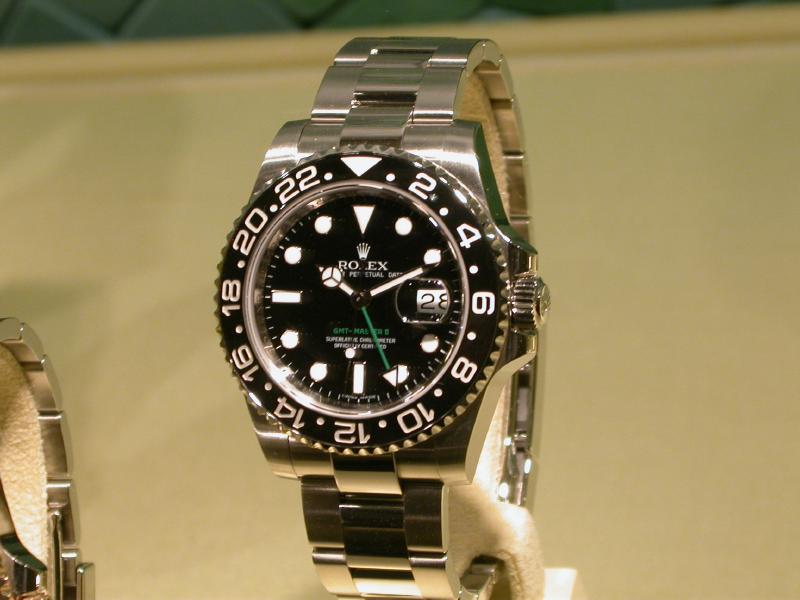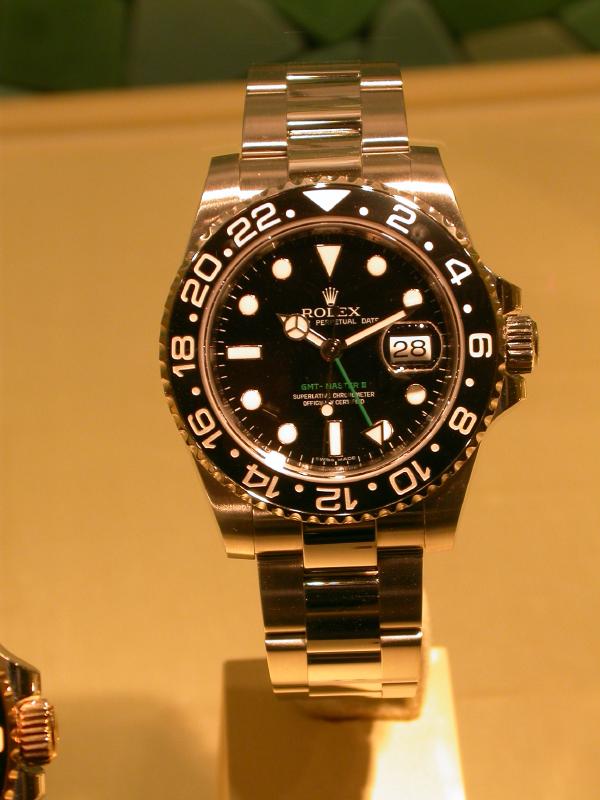 The no date Sub still with the hollow endlinks from now it will be a chronometer
so I guess Rolex will add som more letters at the dial. Maybe that was the reason
they didn´t clean up this one, because next year it´s gone. LOL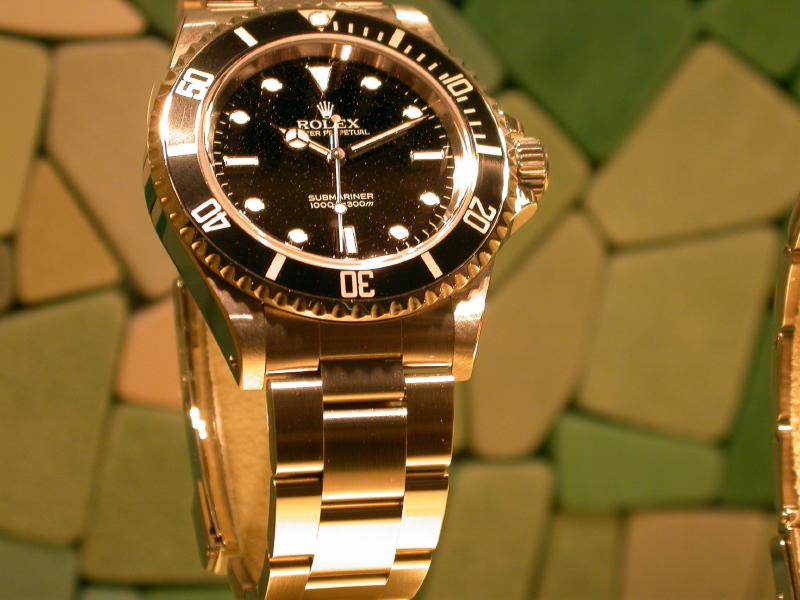 The Air King is a chronometer too, so now all the watches in the Oyster line will
be certified chronometers.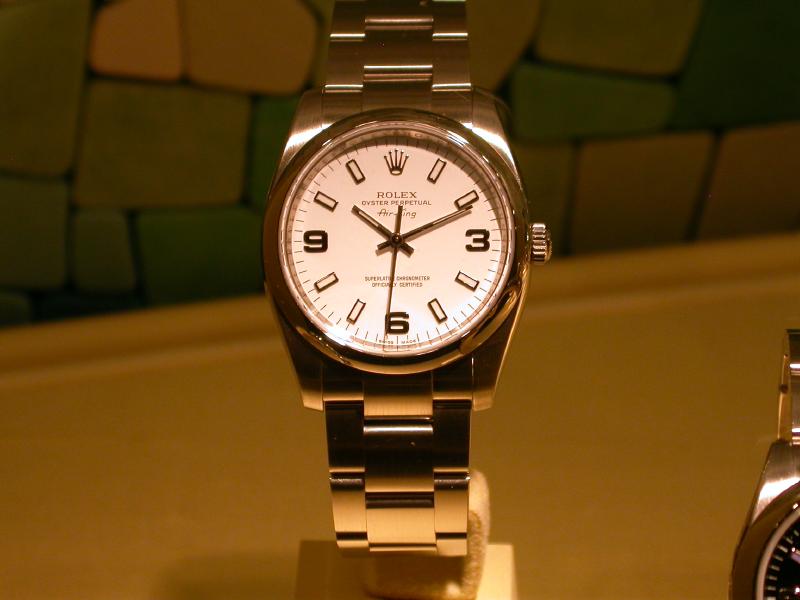 What did they thinking? Pink luminova, that just proof they can do what they like.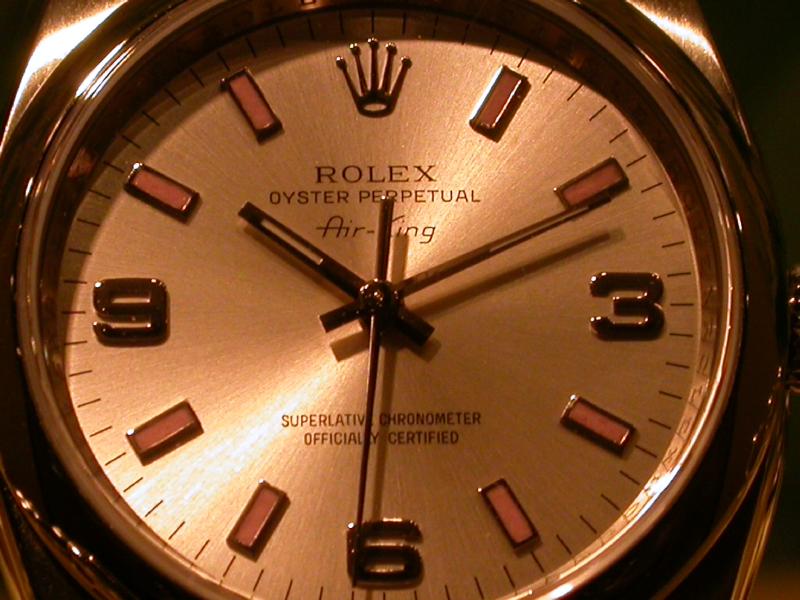 Some new dials.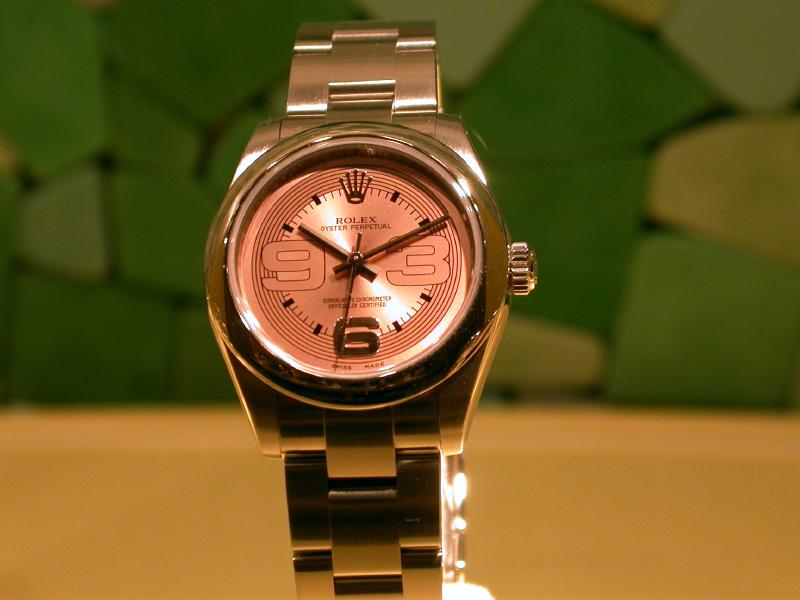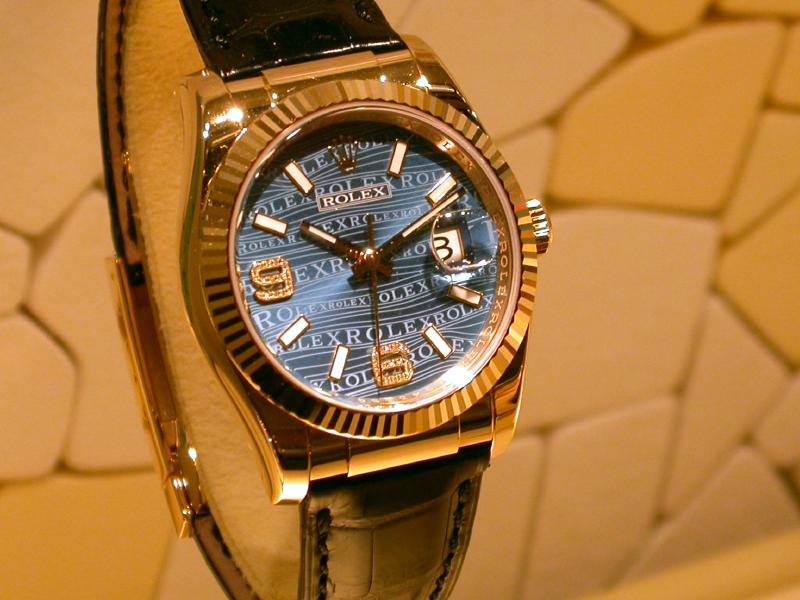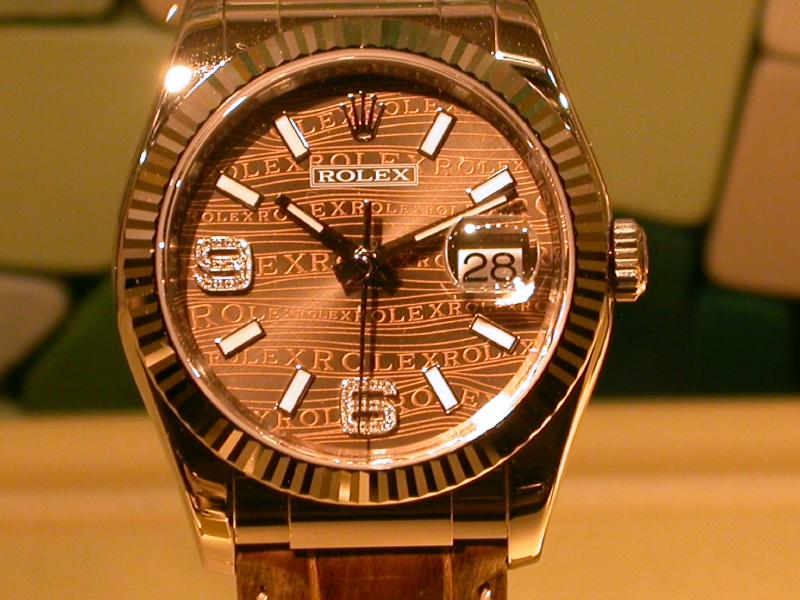 So now I have to left for some real nice watches. A very customer friendly company
from Germany, Glashütte Orginal.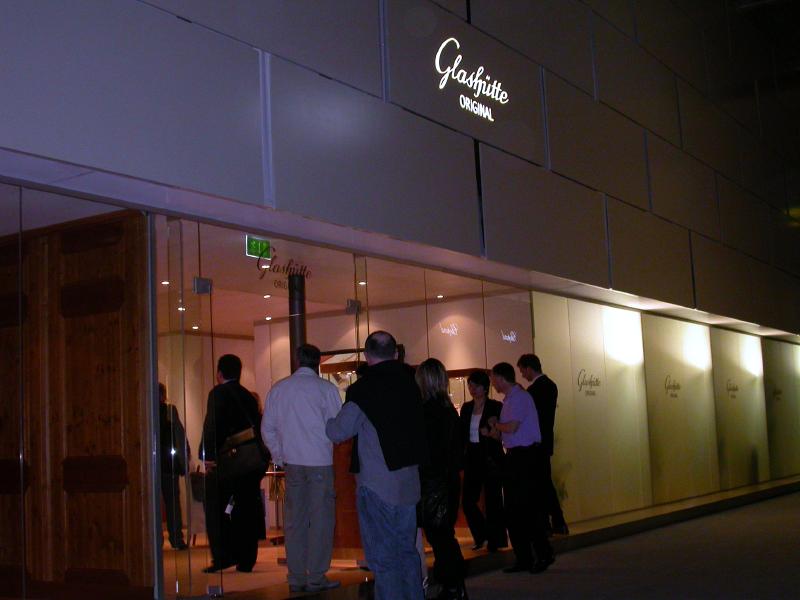 This is eye candy.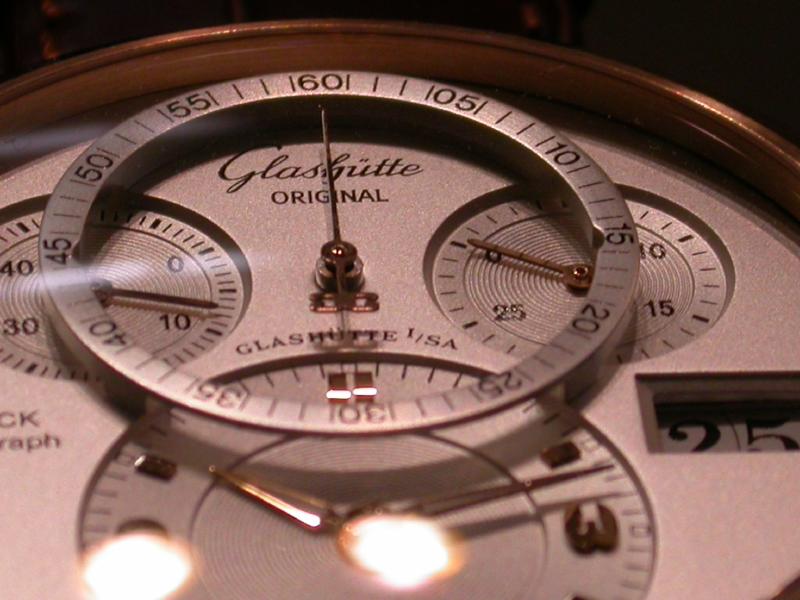 The only serie produced watch in the world with handpainted index´s.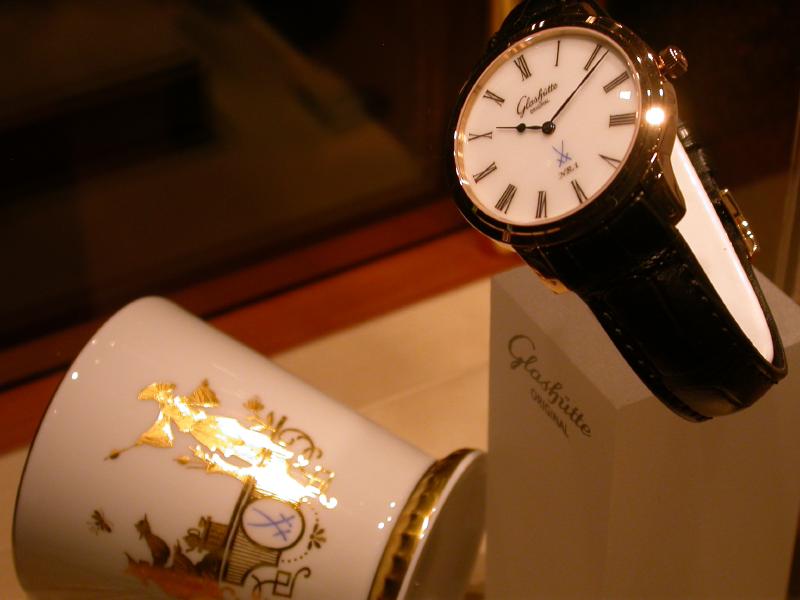 A nice couple of dresswatches.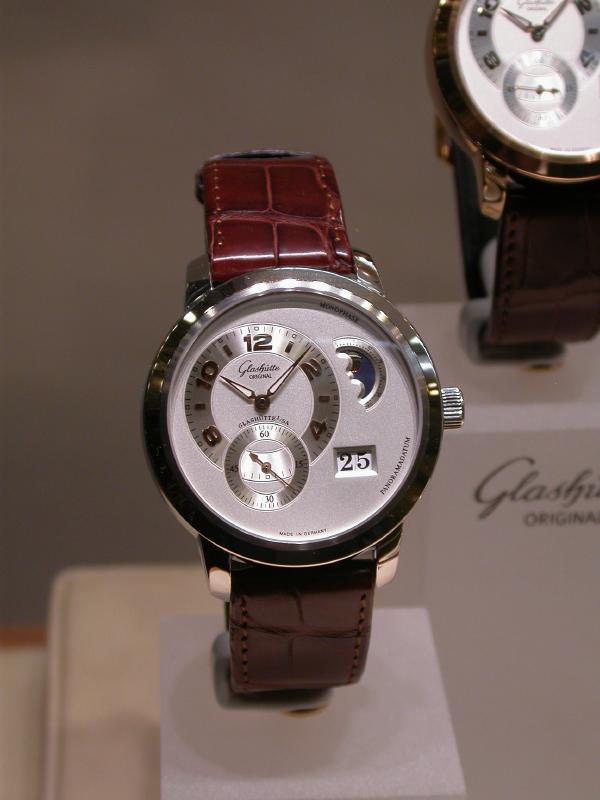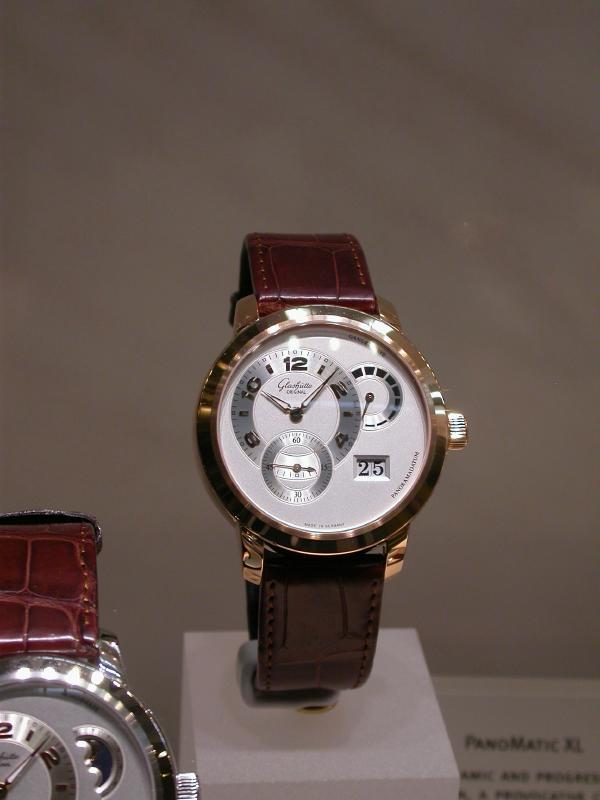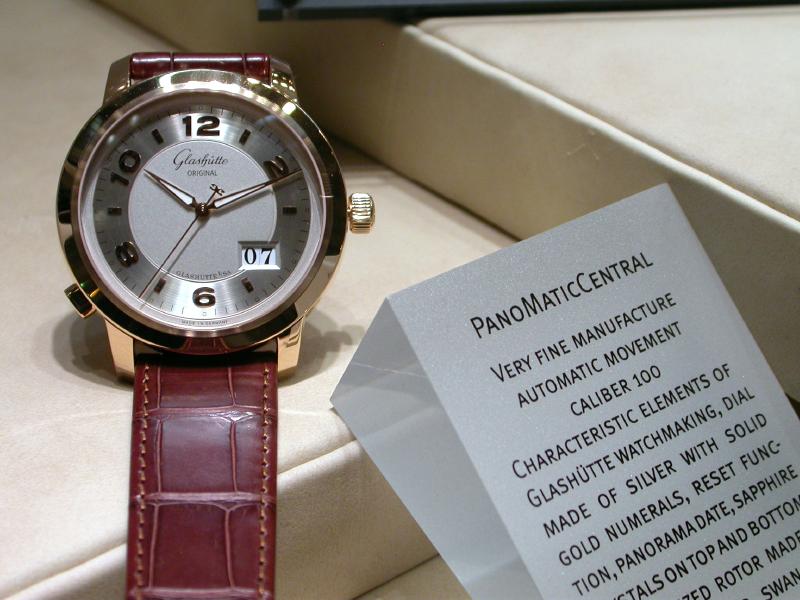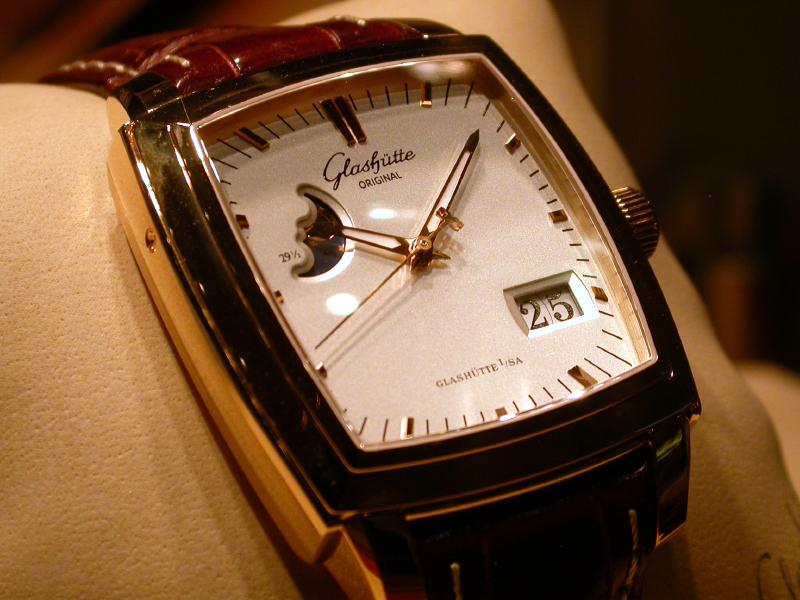 A movement in pieces.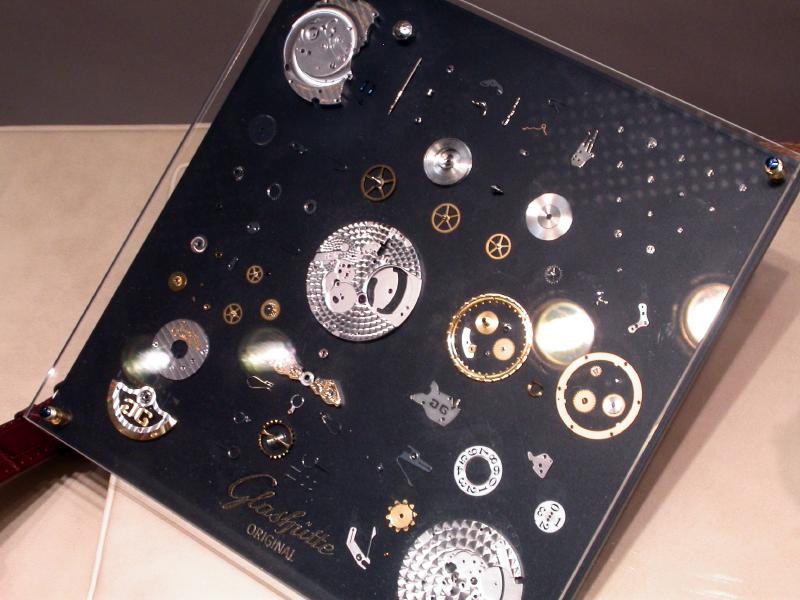 A nice display.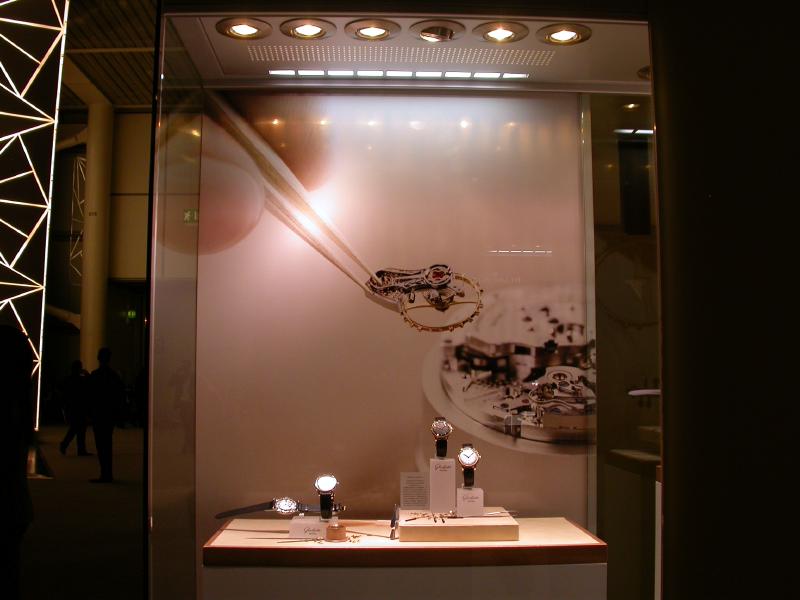 The "Dolly Parton" watch, it´s expensive to looks so cheap. LOL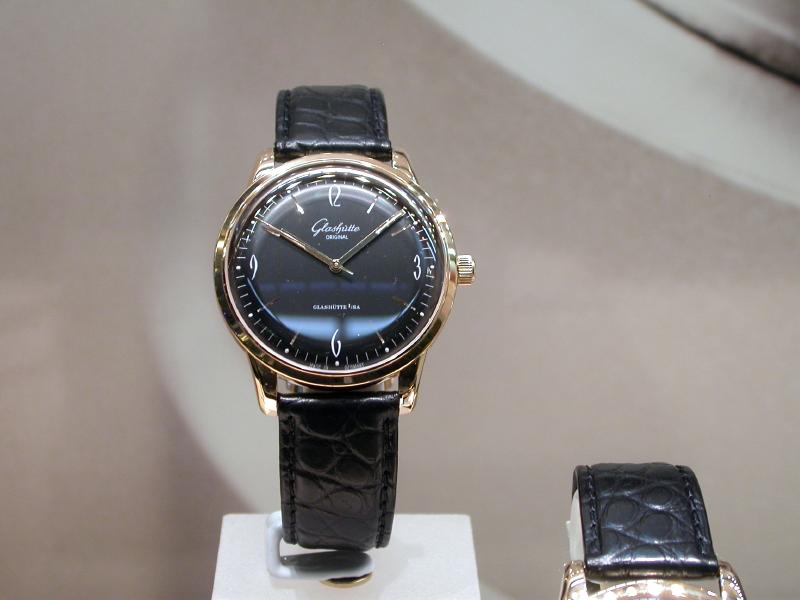 Sorry I don´t mean it looks cheap, it looks so simple and fasionable.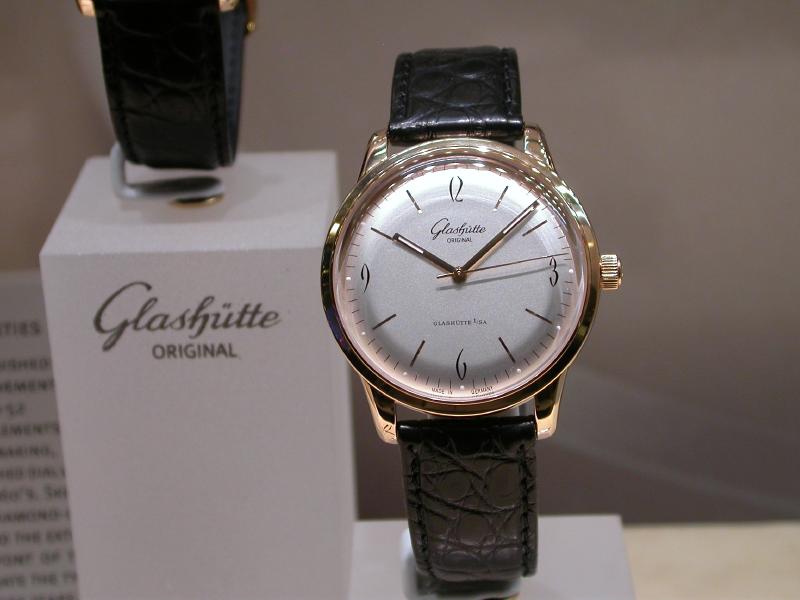 The complete backcase is made of sapphire glass and it´s curved both outside
and inside.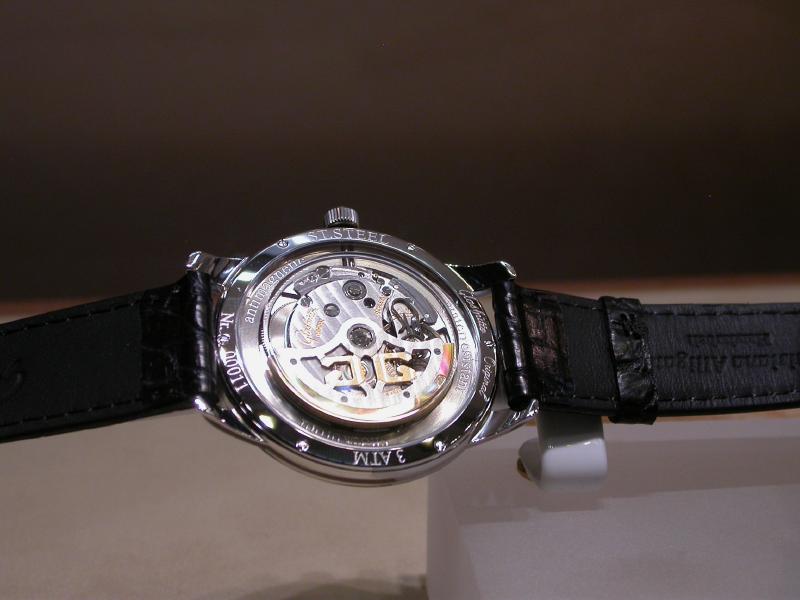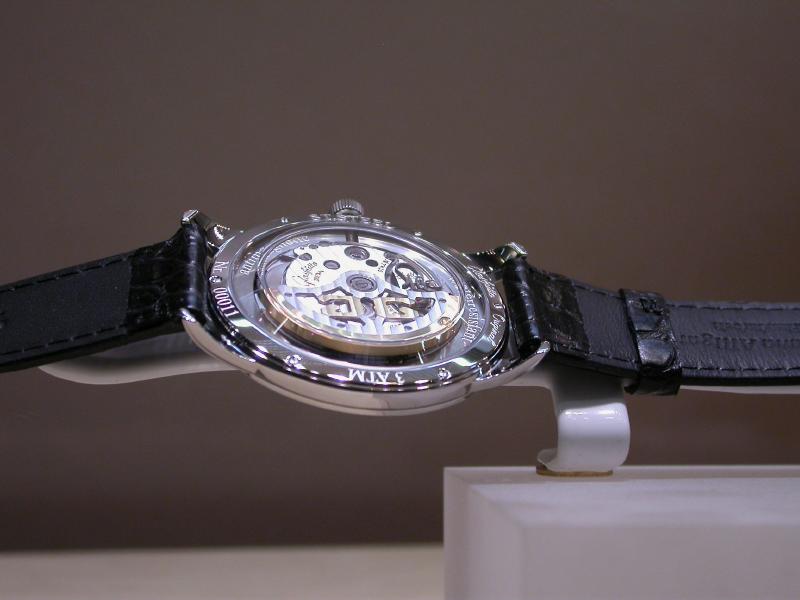 Glashütte have something for the ladies too.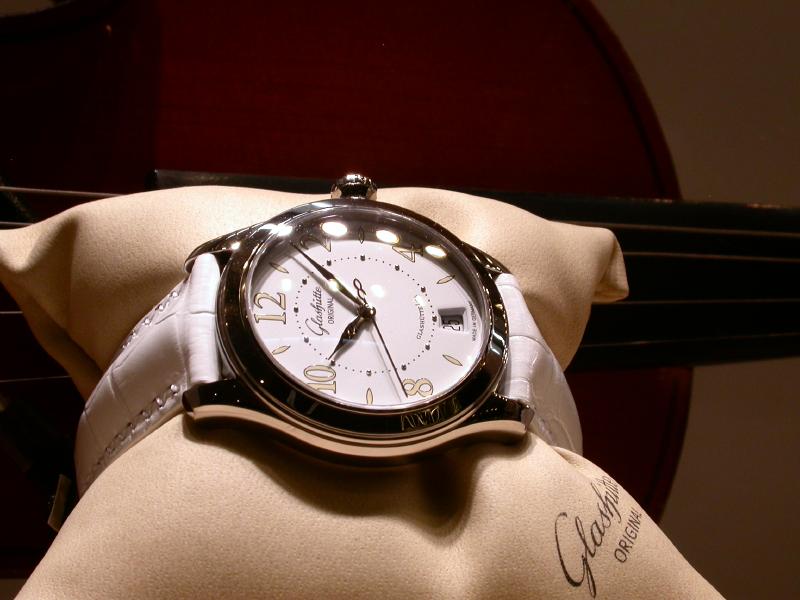 Here is something different, a pocket watch in a case.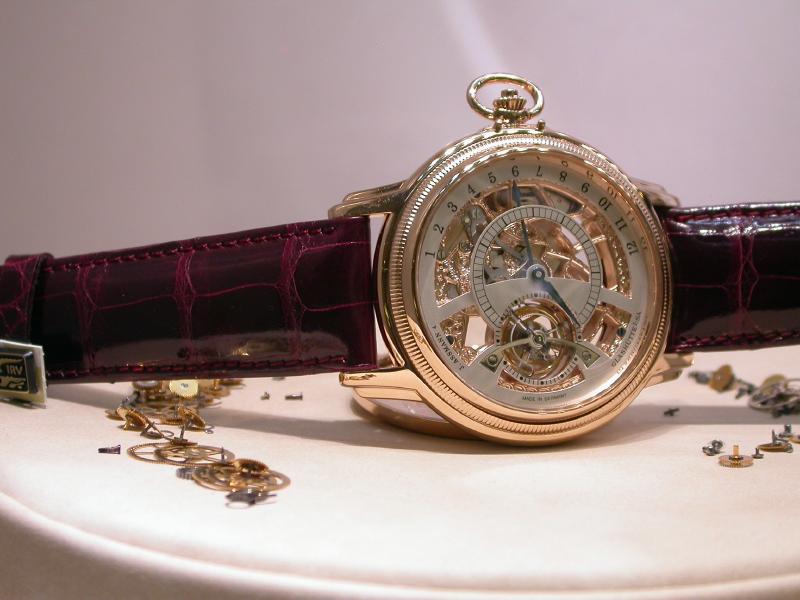 And the new rattrapante model.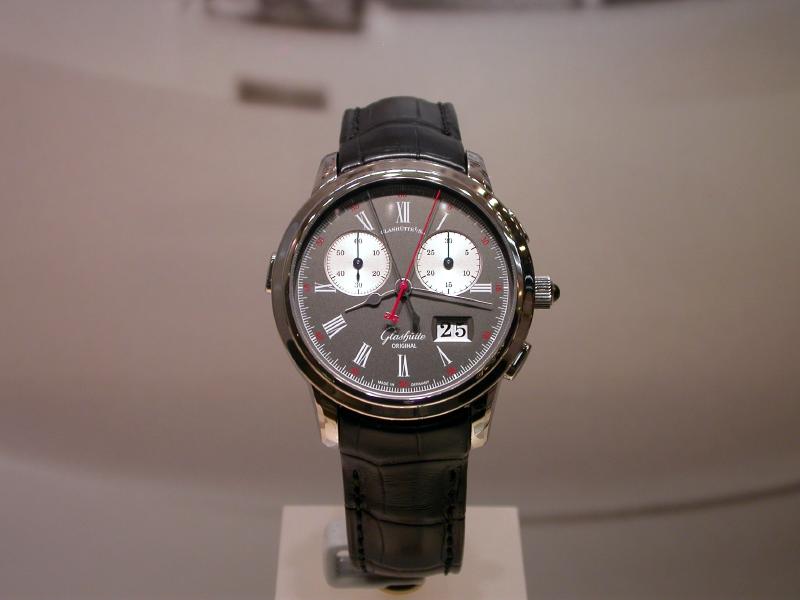 So now we have to go in backstage and look what they got to show us.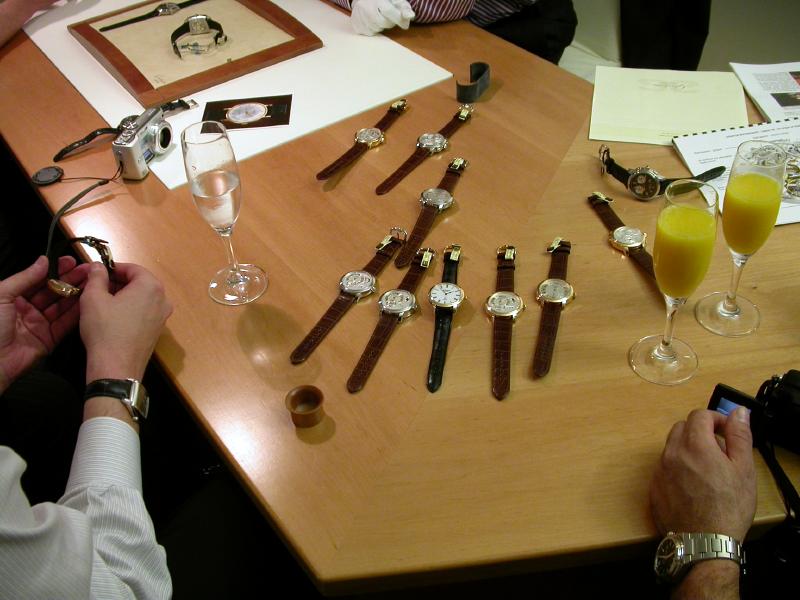 We get a seroius journey in the Glashütte Orginal collection. The CEO Dr Frank
Müller was the man that tell us about it. It´s a great man who really care for his
customers and he have a very big passion for watches. I couldn´t resist to ask him
about his name, if they have mixed him up with "The real Frank Müller" and
he just laugh and told me: "I´m the real Frank Müller because the guy you mention
is a italian guy from the start and his name was not Frank Müller when he was born.
I was born and get this name from the start so I´m is the real Frank Müller." LOL
Did I have to tell you i really like this guy and his sense of humor.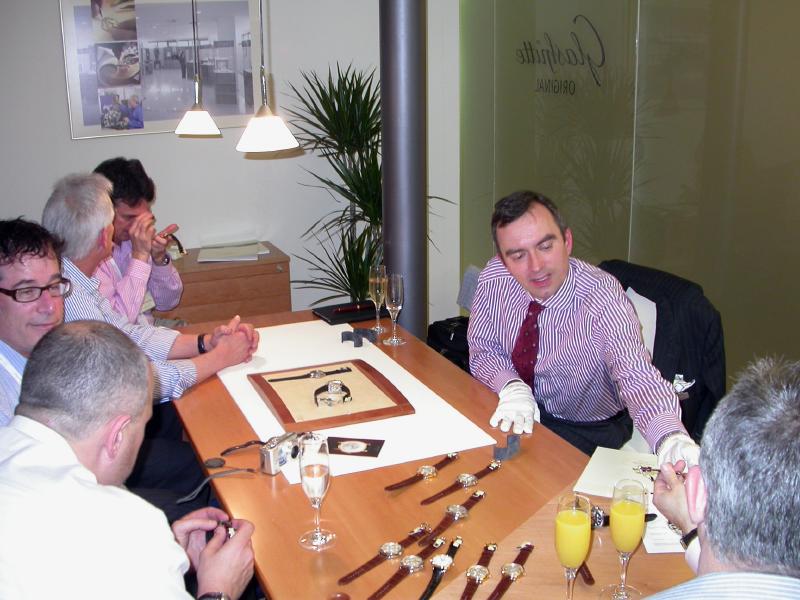 I suppose here is a few faces some of you have seen before.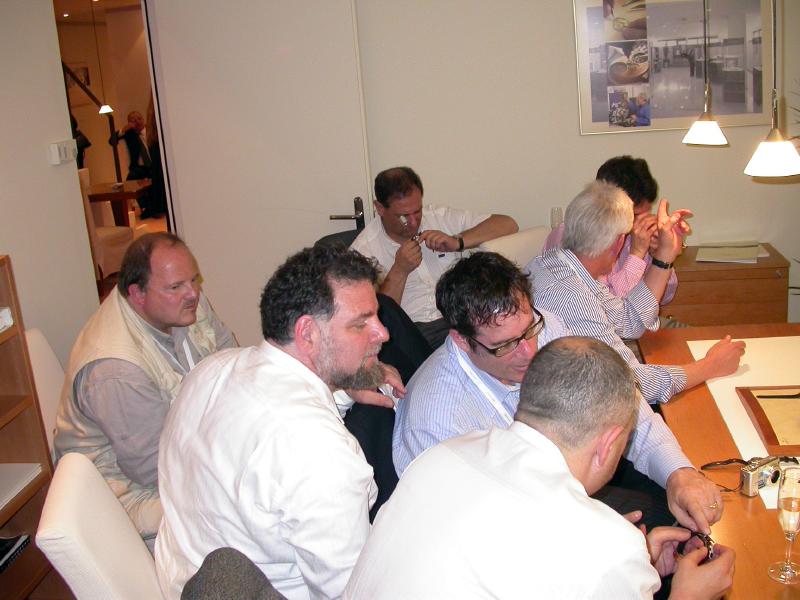 Ok back to watches and I start with this beauty.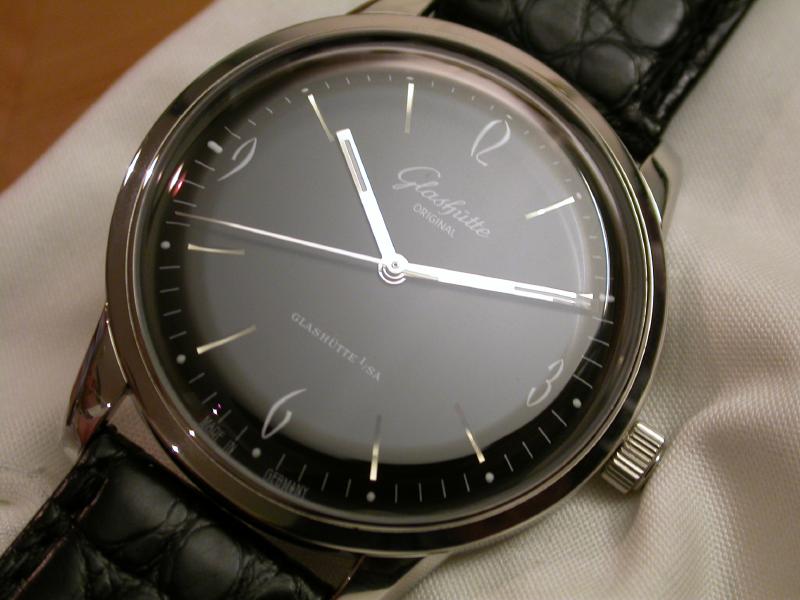 This is what I call a glassback.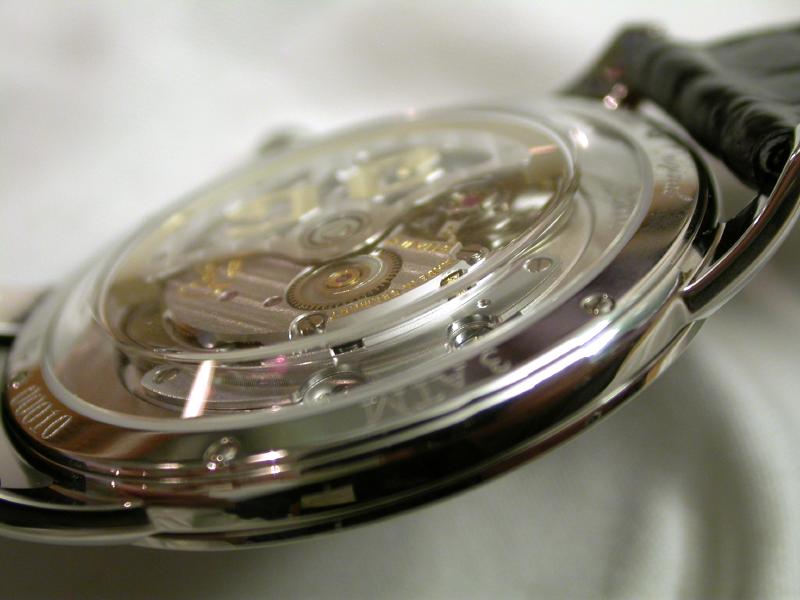 What about a flyback chronograph?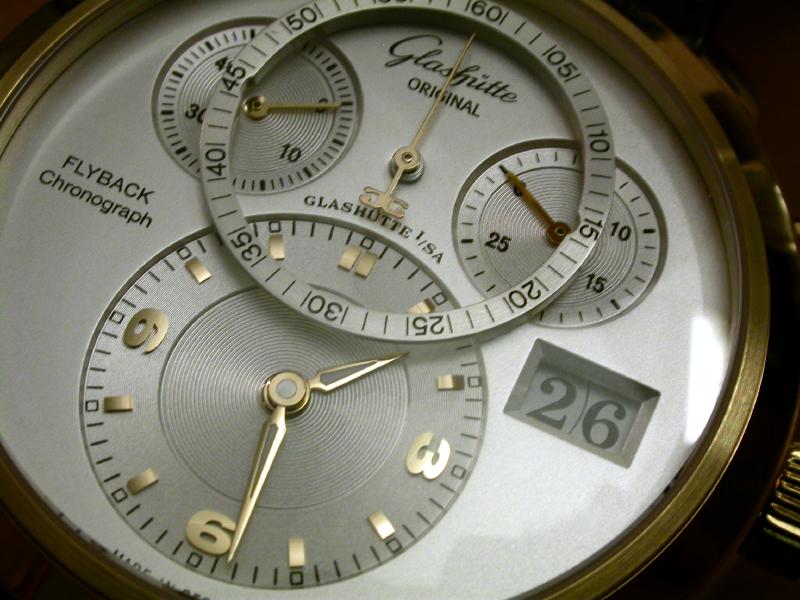 This is art.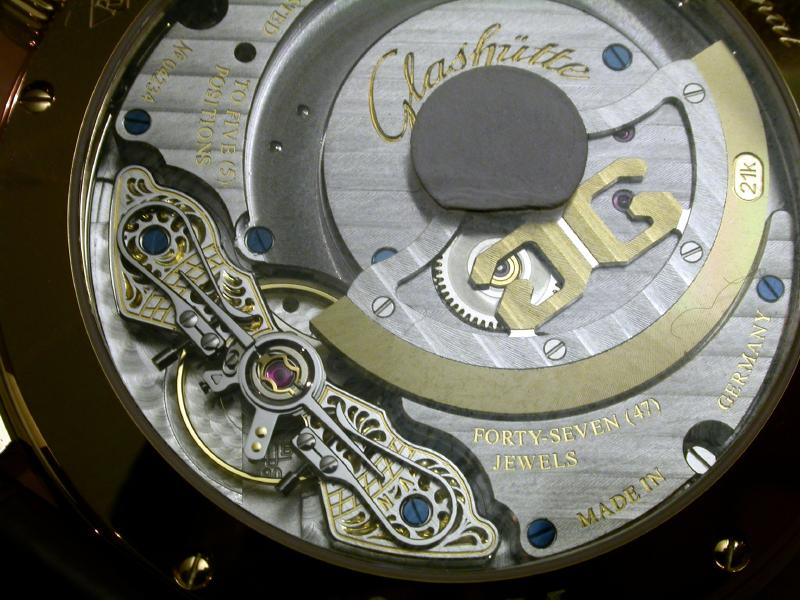 What about a day, date and week complication?
It´s something for me, 2 big date windows. One black and one red.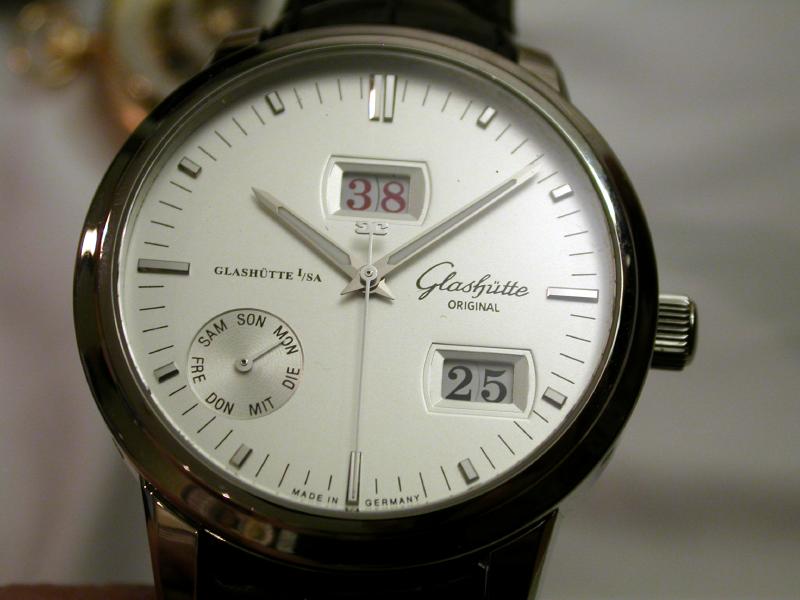 What about this one?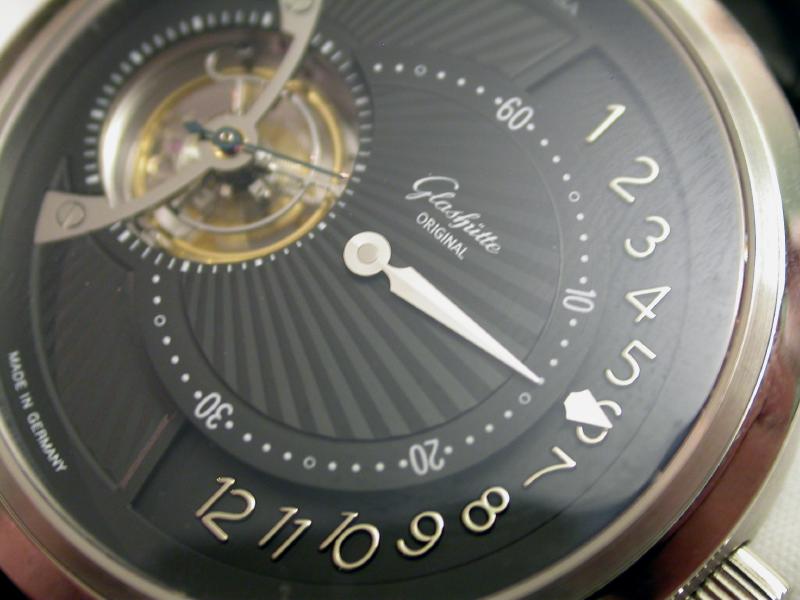 Handwind and engraved.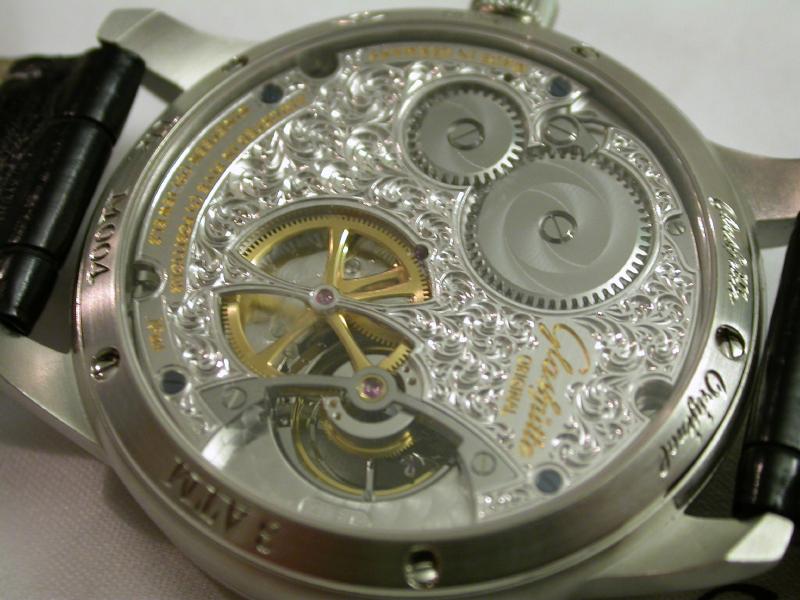 Just a case. LOL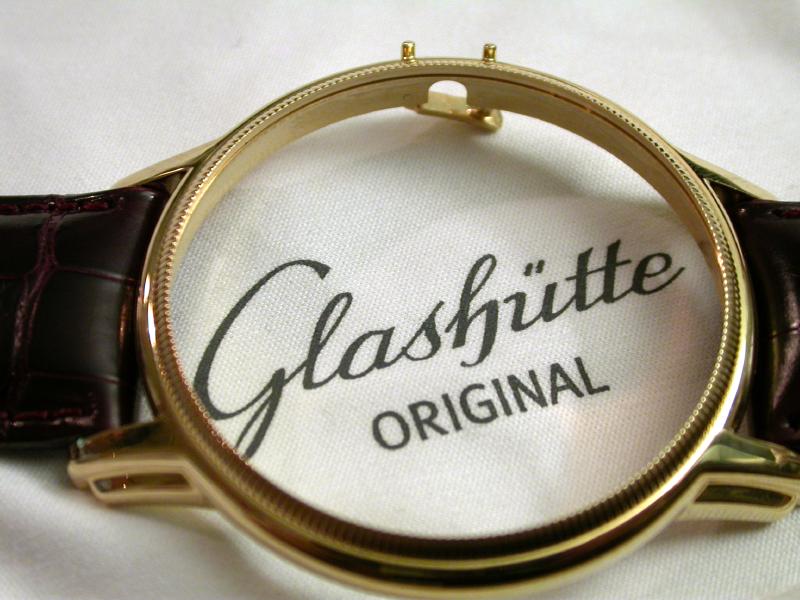 For this one.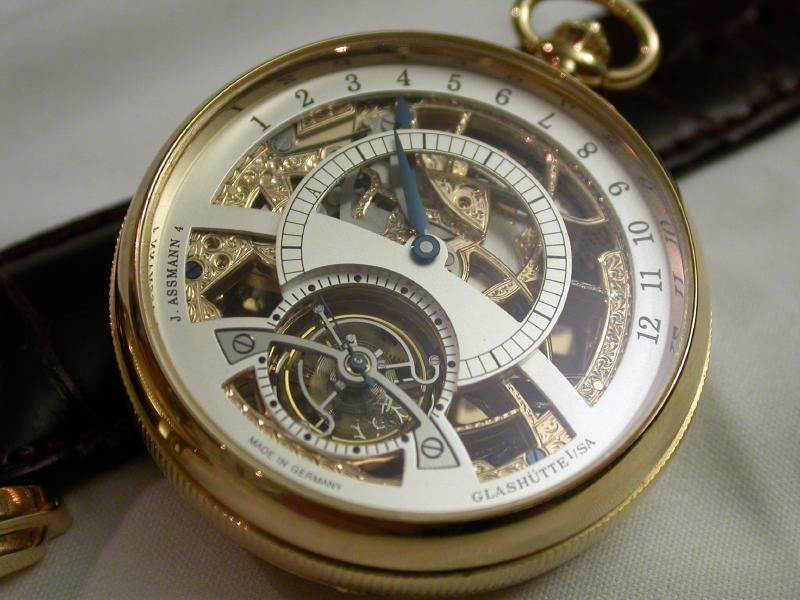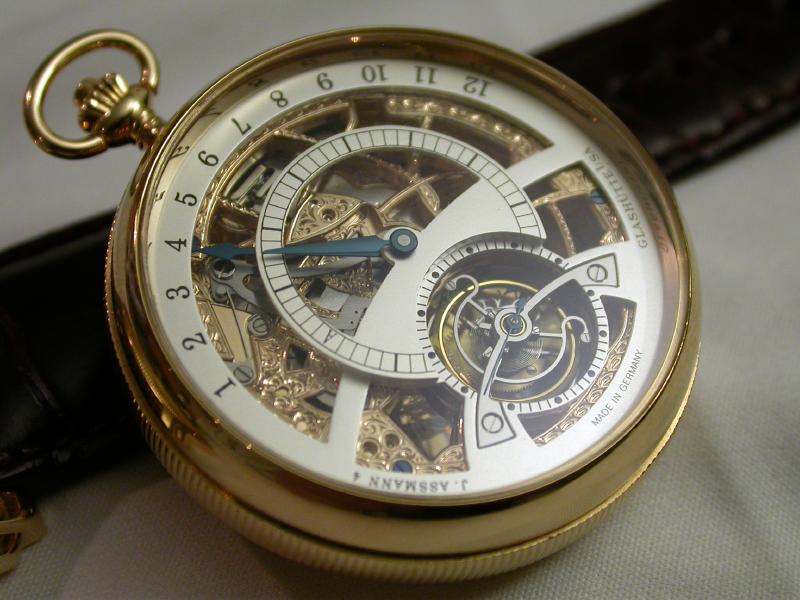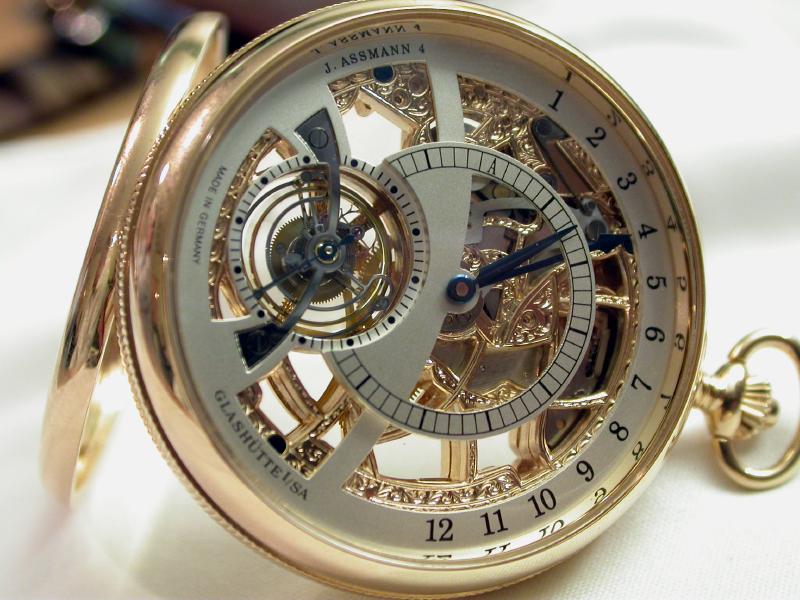 Senator rattapantre, Caliber 99.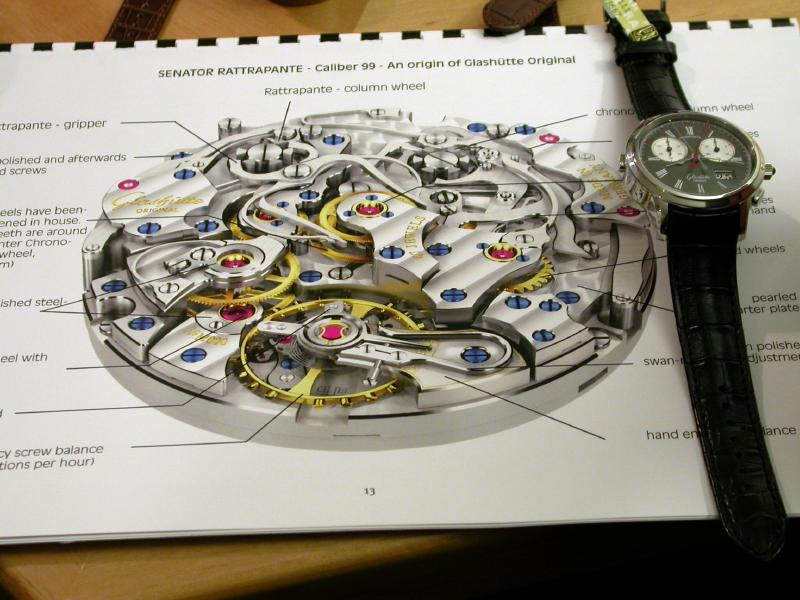 Red secondhand, that is just my style.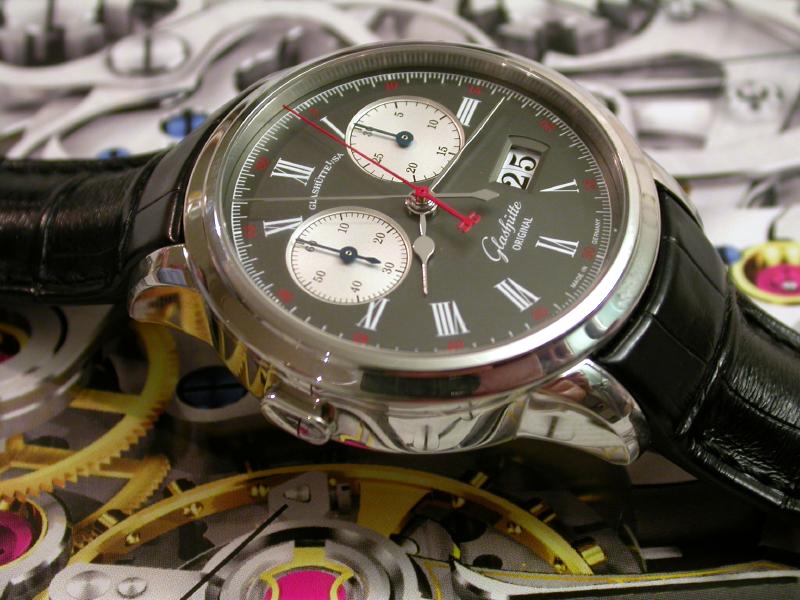 My friend Tony just have to try the Tourbillion.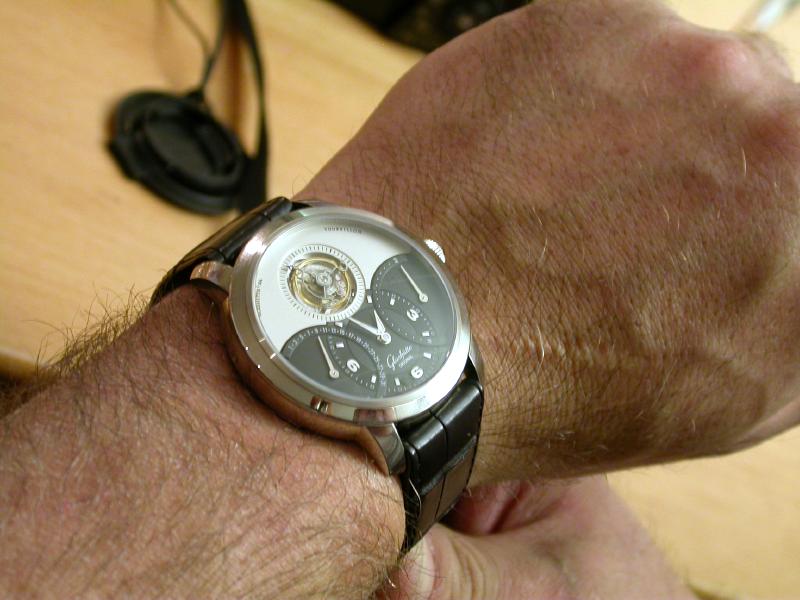 After that show we was invited to a nice little restaurant in Basel.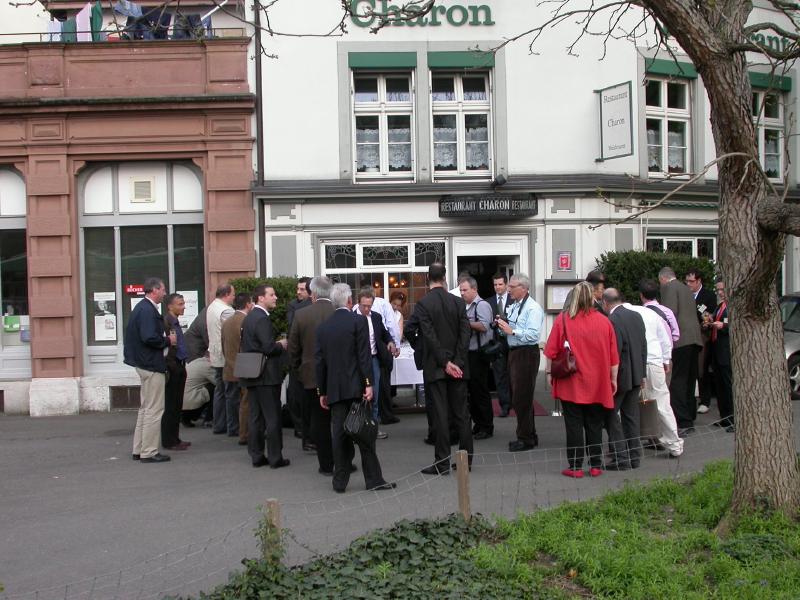 Tony talk to Dr Marcus Hanke and Pete Dunn.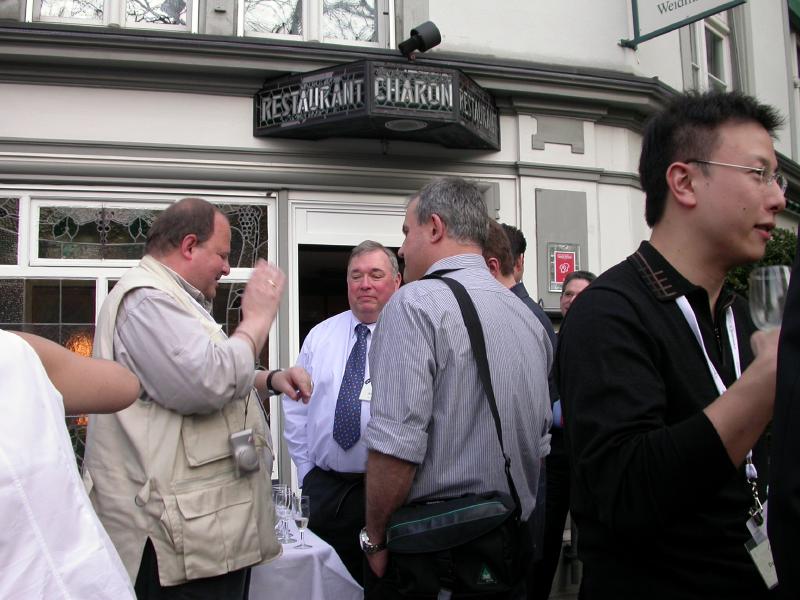 Then we need something to eat and of course Glashütte Orginal have a special menu for us.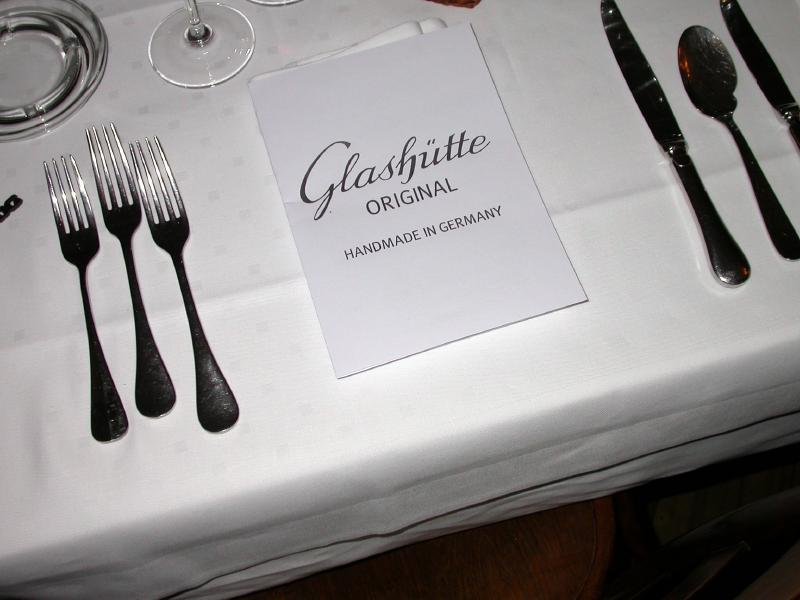 Here is a little teaser.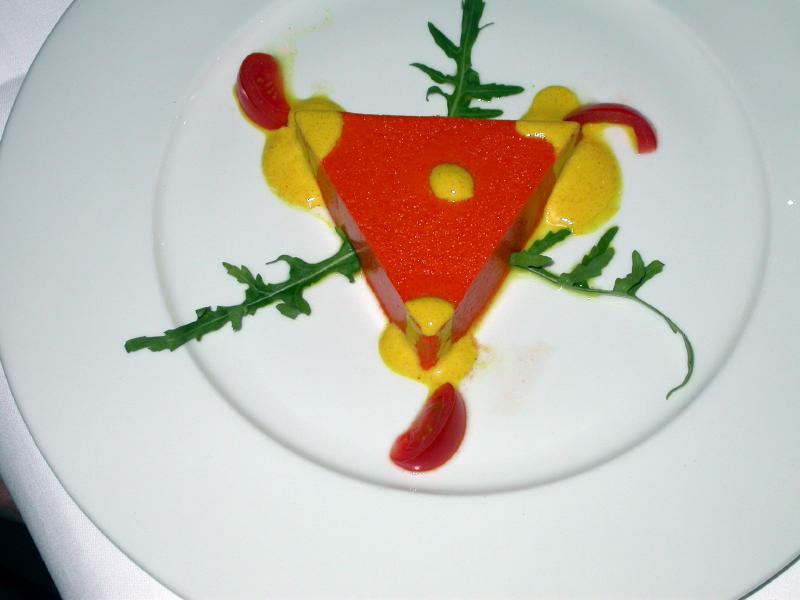 Yes, we all get one. LOL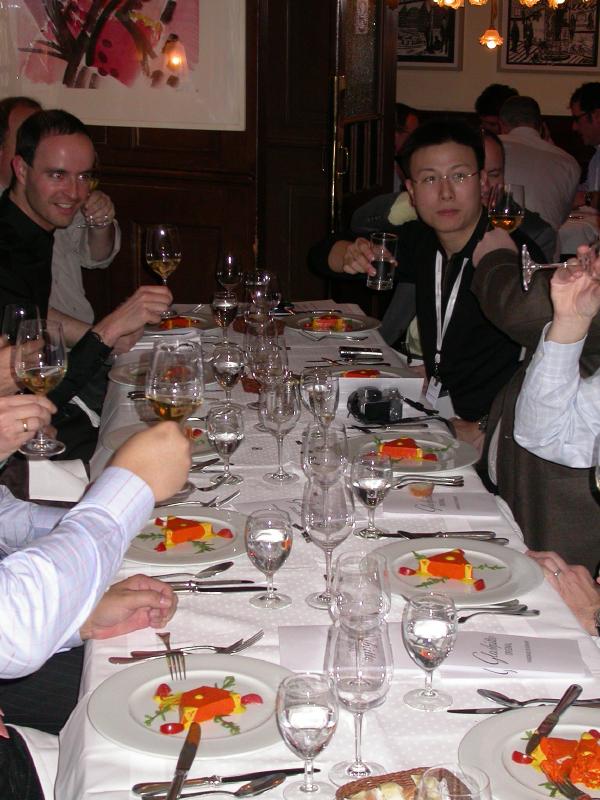 And some more.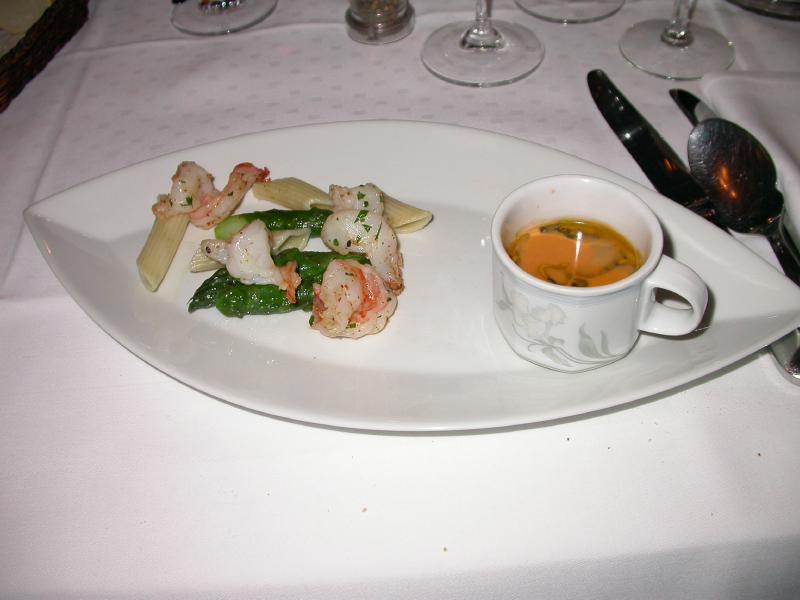 And we need some meat too.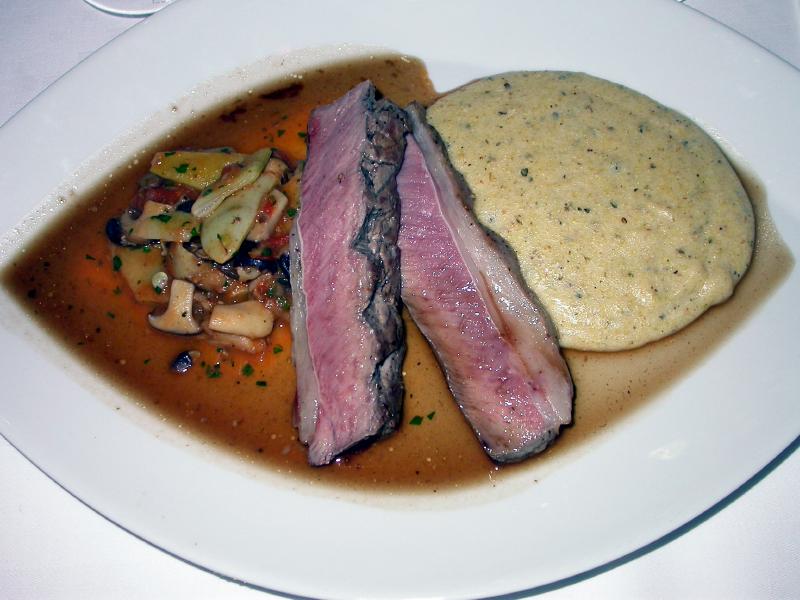 And something sweet.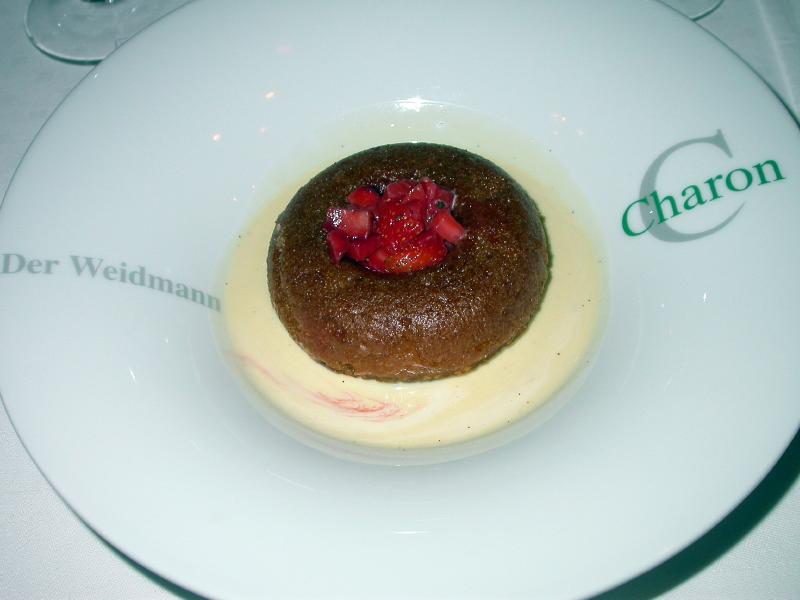 And of course a cake.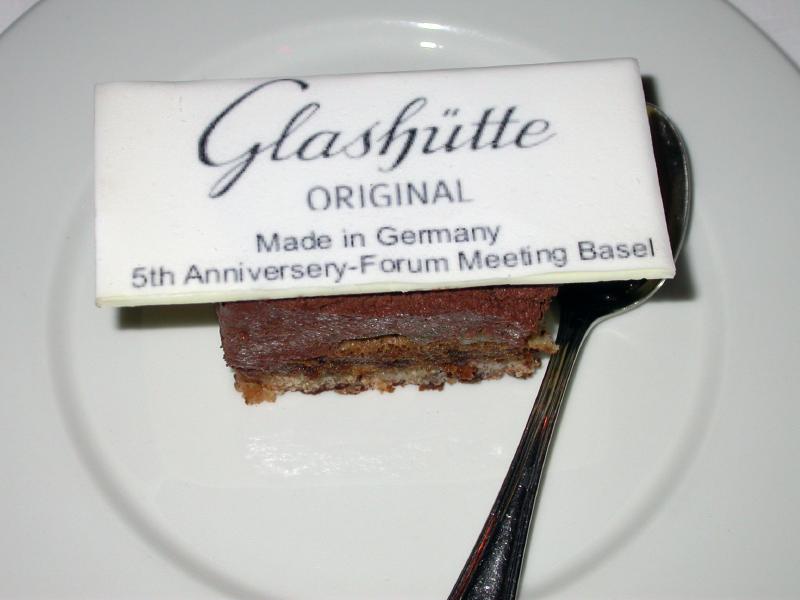 Then there was a magician and a comedian too.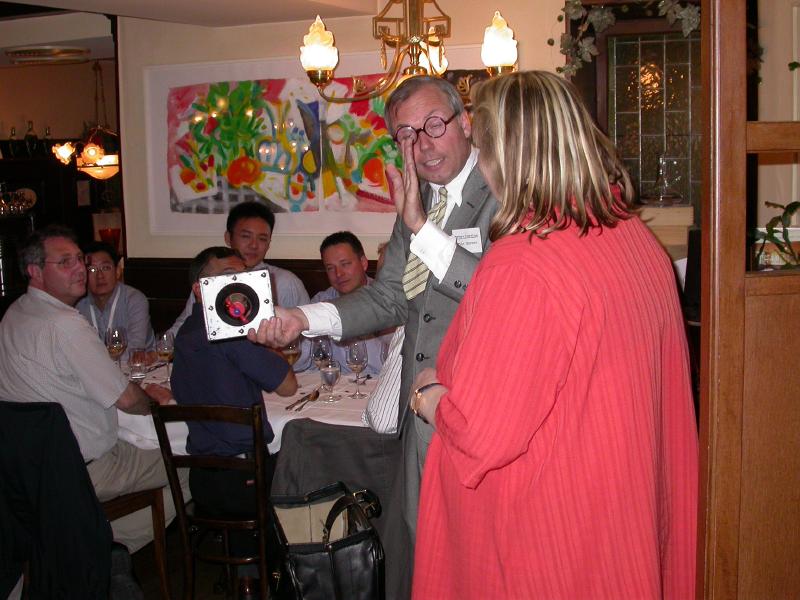 He was real good and he made some fun thing with the guests too.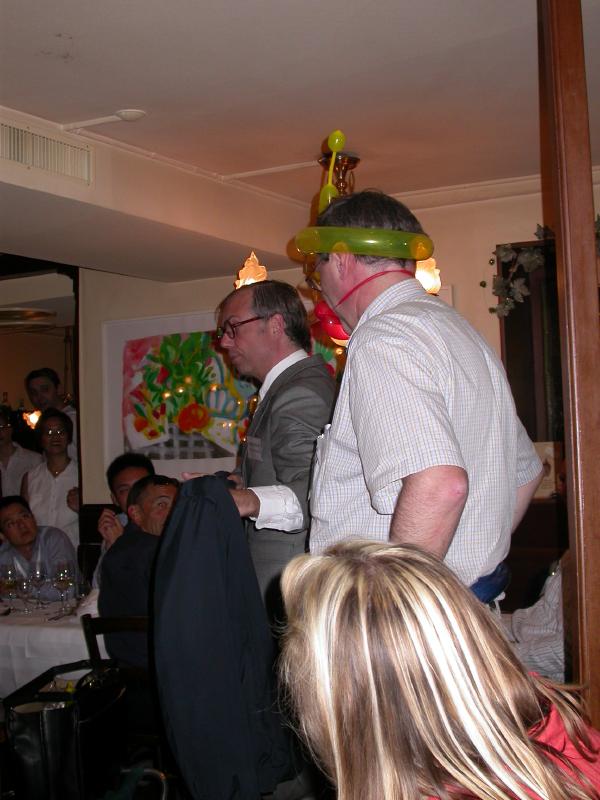 At the end they pull out the complete collections all over the restaurant, so there was
watches all over the place. I ask Dr Frank Müller how they dare to do that i a
resturaurant, he just say: I´ve done this for 10 years and we have never lost a watch.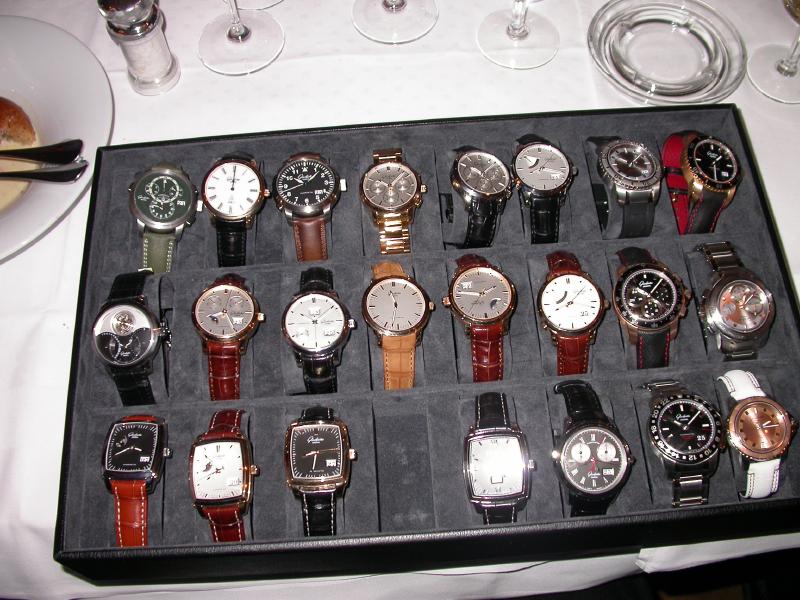 Then the show was over for this time and we just made a stroll at the village we
live i and shot a few ones before we leave and get back home.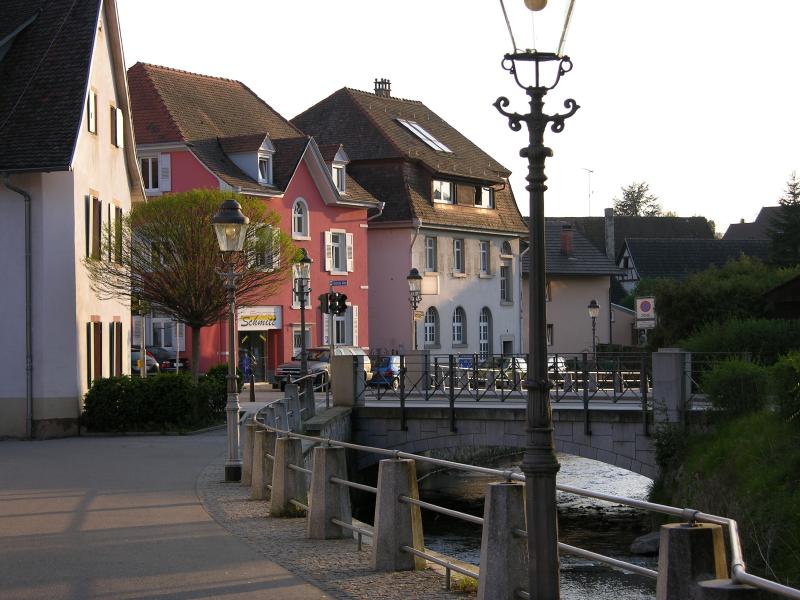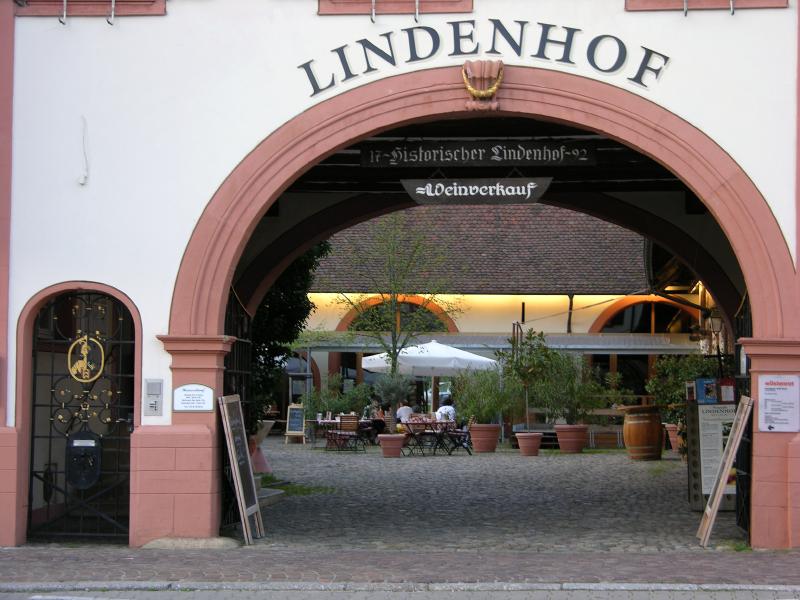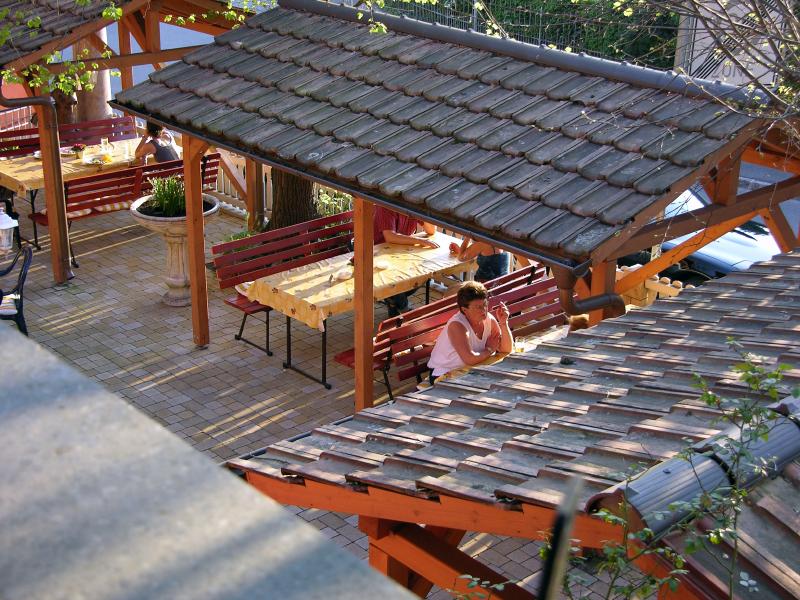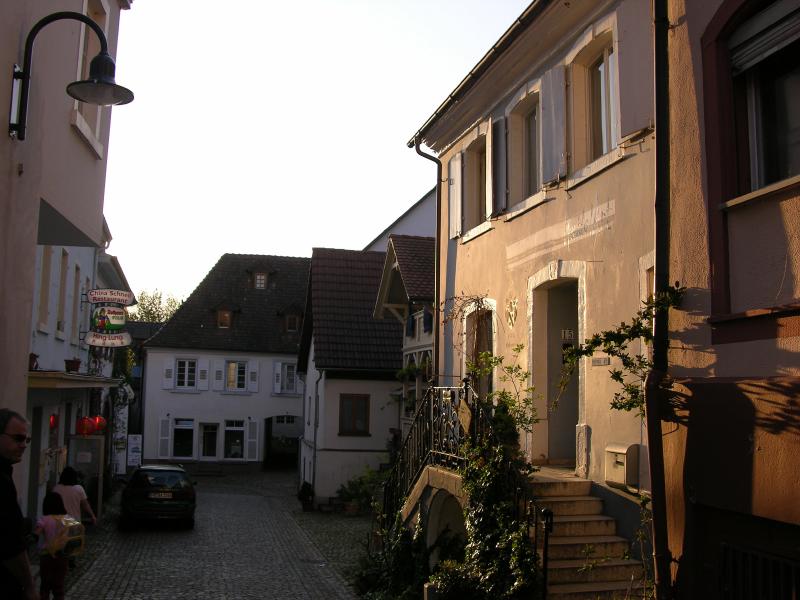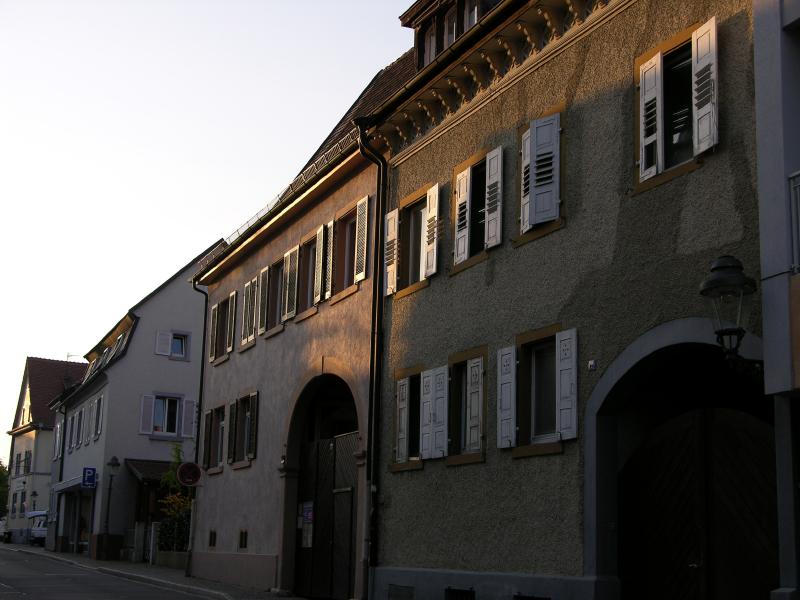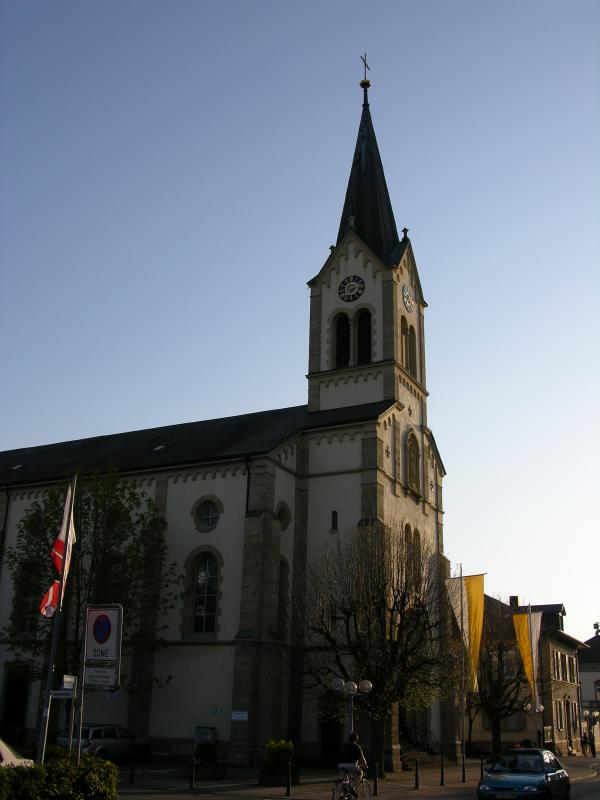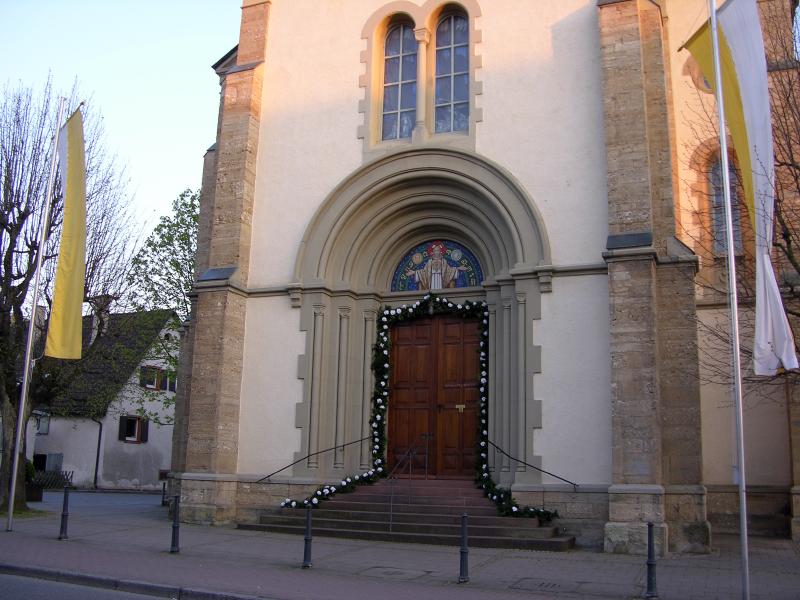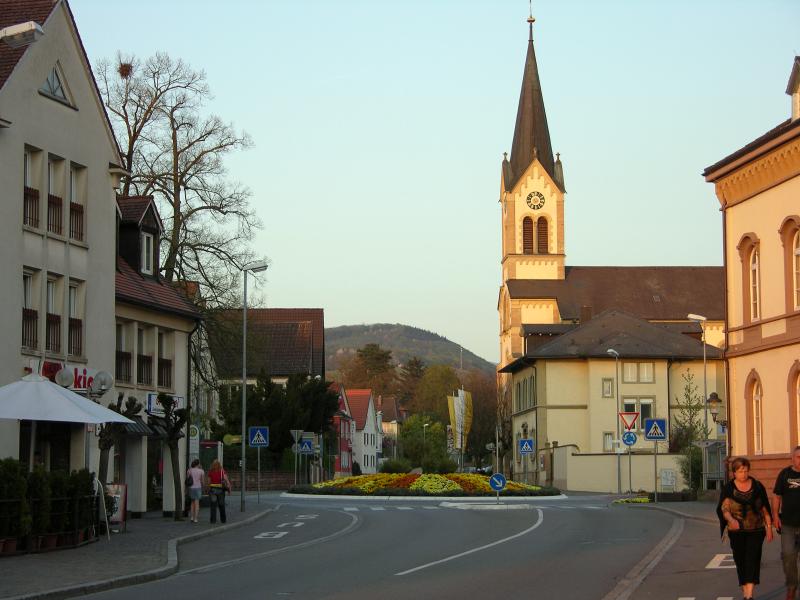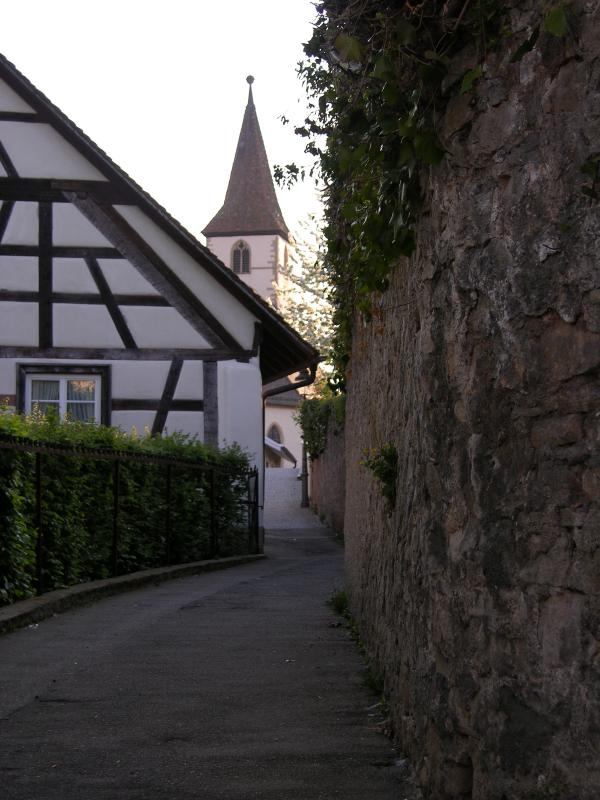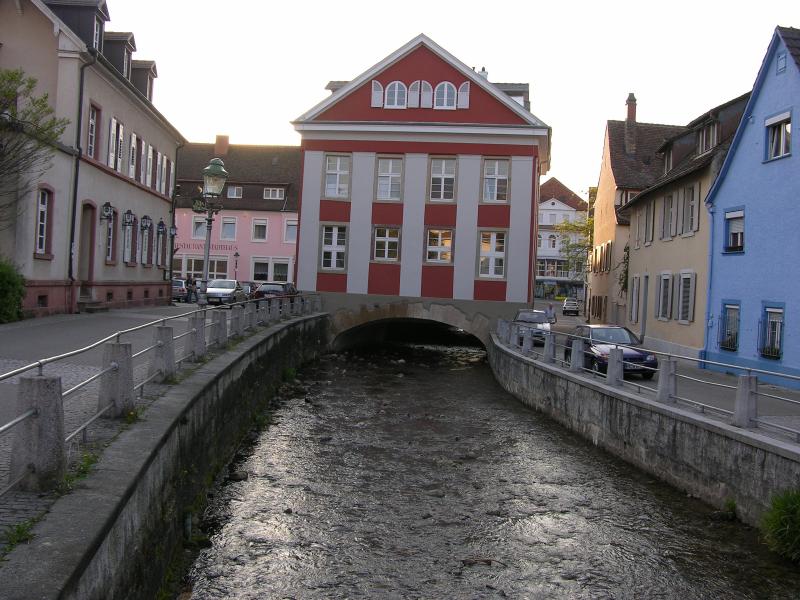 I hope you enjoy this trip and I just want to made a very big thanks in public to
The Glashütte Orginal company and to all involved to make this happends.
We will be back next year,
Jocke